For A Song: 21st Century Schizoid Man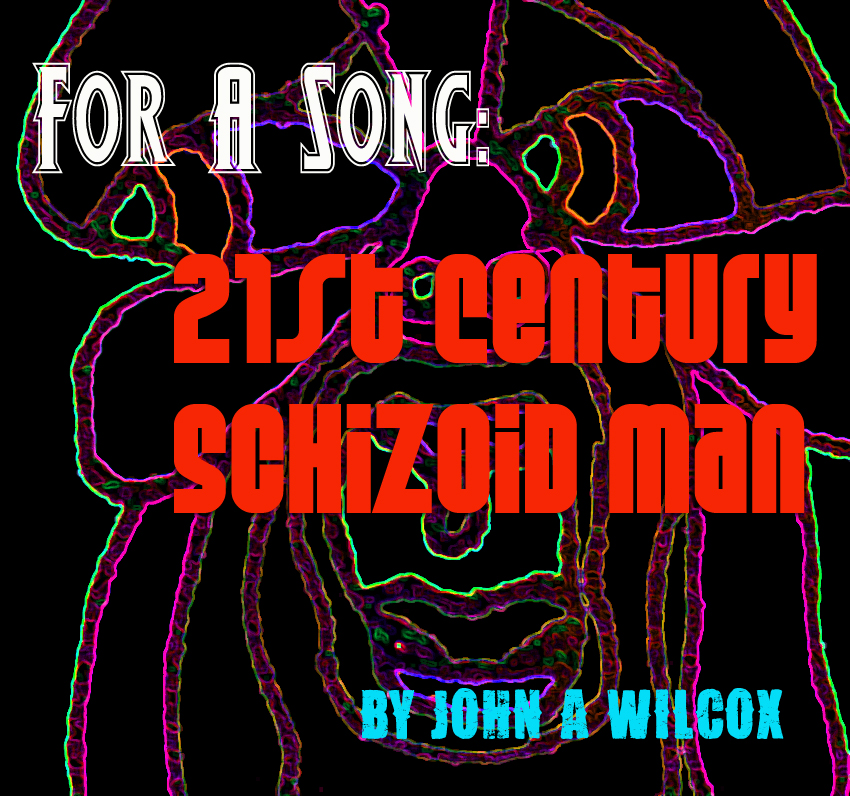 by John A. Wilcox



I recall it quite vividly. I first heard King Crimson's game-changing 21st Century Schizoid Man on an 8-track of the USA album. It was brutal, massive, frightening, addictive. As a boy in his mid-teens it absolutely inspired me. I was never quite the same. I asked some fine folks for their thoughts on it as well. Here is what they had to say...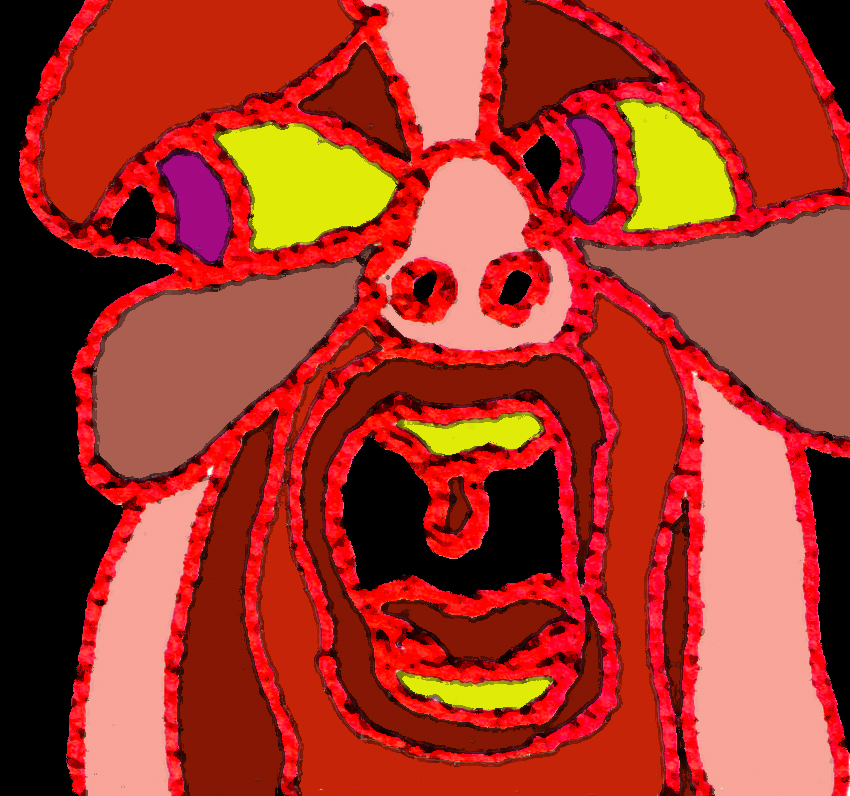 Roine Stolt:
I know the exact spot where I was - within an armslength - when 21st Century Schizoid Man got its 1st airplay on Swedish Radio. 1969 - I was in my old teenage room on a late afternoon ( it was the house where my mom still lives ). It was a total shock even played on a small radio. Before that I thought Hendrix music was loud and obnoxious - but this was a complete different ballgame. It was scary - loud, heavy, fast and utterly insane music! The ultimate prog landmark - the song and the album. Can't beat that.

Joe Deninzon:
There is a truly disturbing quality to this song. The definition of "schizoid" is "Denoting or having a personality type characterized by emotional aloofness and solitary habits." In the 21st century, one can make the argument that we are more connected than ever with the advent of social media, while simultaneously more disconnected ,solitary, and aloof than we've ever been. The trippy vocal effects and other-worldly guitar sounds on this track, not to mention the incredible unison syncopation lines happening during the long instrumental break demonstrate the incredible musicianship and wild imagination of Robert Fripp and King Crimson. This song is truly revolutionary and 40 years ahead of its time.

Steve Morse:
21st Century Schizoid Man was my first introduction to King Crimson. Back then, in the small town we lived in, my friends would pass around a reel-to-reel tape of the albums that were hard to find in stores. I remember listening to the fast part of this song and wondering if I had it on the right speed! I thought the unusual guitar tone, the blend of the horn-like sounds, the very broad sounding vocal, and the original arrangement all made this a classic. A very difficult classic for a cover band to do, but an incredible recording.

Martin Barre:
One of my all time favourite tracks...I used to play the album all the time. The best I ever heard it was when Greg Lake played it live with Gary Moore...sensational. The original still sounds as great as ever!

Jonathan Schang:
Well, the first track on what's largely considered the first full-blown prog rock album is certainly a doozy, is it not? I wasn't around at the time, but I can only imagine how "Schizoid" must have seemed like a lightening bolt out of the sky in 1969. Surely there were precedents for such music, but it seems "Schizoid" was the first piece of music where all the disparate elements that came together in progressive music reached full flower. The unison lines between the band in the middle section are still some of the most impressive one will hear on a rock record. I spent a lot of time trying to get those rhythms memorized so I could more impressively air drum to the song, and they still give me trouble! Often imitated but never duplicated, 21st Century Schizoid Man is truly the sound of revolution captured on tape.

Amanda Lehmann:
The track in question... 21st Century Schizoid Man is to me quite an assault on the senses, but that's what makes it work. Lyrics rich with disturbing imagery which give it that war-like edge, and the stop-start style of the music with the harsh edged guitar and sax tearing through it. I confess to being only two at the time of it's release, but it had its first hearing for me in my early teens. And as with all good prog, it's the dark and shade that works it's magic, as Schizoid Man gives way the gentle I Talk to the Wind. Great stuff to grow up with!

Tony Levin:
21st Century Schizoid Man is one of those compositions that continues to be a challenge, not matter how many times you play it, and continues to be an exciting and new piece. There are sections with very different musical factors, so it never gets tiresome, and there's a wonderful range of very tight playing and very loose playing within the piece. I have to say, in the past year's touring with Crimson, it's become my favorite piece to play.

Ian Anderson:
Funnily enough, I was just listening to 21st Century Schizoid Man the other day. My pal Jakko Jakszyk (who has mixed several Tull live albums in recent years as well as Homo Erraticus) had sent to me the live King Crimson set recorded in 2016. And, having learned Greg Lake's I Believe In Father Christmas for some live cathedral shows before Christmas, I had checked out his live 21st Century version from 2005 alongside the original.
I remember making a stab at learning it in case Greg wanted to do it when he guested with me at Canterbury and Salisbury Cathedrals a few years back. So it is a piece I am familiar with - from the original through to the very recent. All have their moments, of course, making it a much covered and performed piece over the years. I first saw KC do it at the Marquee Club in 1969 when I sneaked in the back door pretending to be a roadie. KC were immediately a force to be reckoned with and I rather hoped we wouldn't be booked alongside them for any shows!
Truly one of the great examples of early "progressive rock" it must have spurred on the British press coin the generic term in 1969 to describe, amongst others, Yes, Tull, Crimson and later Genesis, ELP, Gentle Giant, Curved Air etc.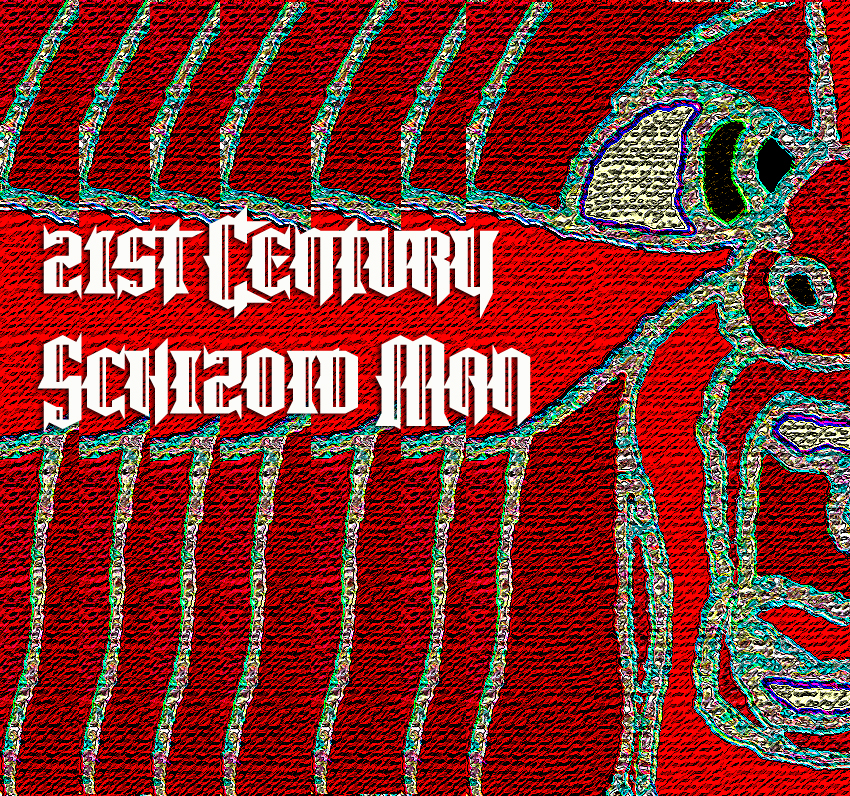 Bruce Kulick:
Not only does 21st Century Schizoid Man have an iconic drawing that you can't stop staring at, the music is simply wonderful. From the frantic title track, with riffs that can make you dizzy as a spinning top, there are gentle songs as well. The LP was part of the soundtrack of my youth, and made a huge impression on me. King Crimson rules!

Nico Staub:
Schizophrenia, paranoia, disarray and chaos never felt so good!

Mark Stein:
21st Century Schizoid Man by King Crimson was the template for true prog rock. Daring in its musical excursions of changing time signatures and intensity ....this track was adorned by the magical guitar solos of Robert Fripp along with solid bass playing and compelling vocals from Greg Lake...the politically motivated lyrical content by Peter Sinfield certainly added to the drama.....its no wonder that Keith Emerson lured Lake away to form Emerson,Lake, and Palmer....the influence of Crimson on ELP was clear.

Anne Leighton:
I think 21st Century Schizoid Man's lyrics are prophetic, describing psychopathic monsters, not schizophrenics. The song shows how many people are suffering. The line "Nothing he's got he really needs" makes me think that the person is spoiled rotten and egotistical, and making sure that people that are blind, children or poets are the ones that are doing evil things to the world.
Maybe the song's so-called schizophrenia is a form of mental illness that people forced upon themselves for the sake of greed or because they ere jealous of others. We probably know a lot more people that screw their friends over or get into careers like public service so they can charge the taxpayers money for their lifestyles.
Musically, it's powerful and combatative. I love that Ozzy Osbourne, who has done some horrible things to himself, recorded it. I think given different circumstances and the depth of his songs and choice of songs, he could have been more self-aware sooner in his life.

Frank Wyatt:
When HTM first formed we did three cover tunes to fill out our fledgling set: Watcher Of The Skies, Man Erg, and 21st Century Schizoid Man. The complex timings in the unison sections were a real trip to play, demanding and very much fun. To me the song has a beautifully harsh texture that seems to find every exposed nerve ending. The saxophone is amazing; innovative and ground breaking the way it layers into the ensemble. Sinfield's lyrics, as usual conjure up vivid imagery…short stabbing phrases that many say were a commentary on the Vietnam War, but to me were always just about man's general base nature. It's a great song…a bookmark in progressive rock history.

Jon Camp:
This track still remains one of my favourites to this day. The first time I heard it I was blown away by the complexity, time changes, jazz influence in places and the way it manage to imply how a 21st Century Schizoid Man would behave, exactly my style of music! The recording itself, for its time is stunning, and Michael Giles' drum part is just one of the most creative, and perfectly executed I have heard.

Gadi Caplin:
All I can say is that it completely blew my mind. I had never heard a rick band play like that, those tight unison jazzy lines were scary in their precision. An absolute masterpiece!

Richard Sylvarnes:
21st Century Schizoid Man was not just a song. When you first got the album home it came enclosed in the face of a screaming man that's like a close up of Edvard Munch's Die Schrei. Engrossed in that cover, what possible music could encapsulate it or even live up to it? If you want to declare yourself king and stand above all else this is how to do it; open your first album with this song within this cover art. I was eleven when I first heard this monster. I'm still recovering. It's the perfect song whether it be the power riff or the unison instrumental section. I'm sure when they were young lads and had this going on in their rehearsal space they knew they had a monster in their hands. I've easily heard it a countless thousand times. In fact I just saw the band recently in NYC and think that version was the best I ever heard. And the lyrics pack a wallop. When Zero Times Everything decided to "cover" - to pay "homage" to the spirit of 21st Century Schizoid Man - we decided to take a completely different spin and make it fragile rather than the beast it is. We asked a six year old girl to recite the lyrics. Her innocence is just as horrifying as Greg Lake singing through the synth. All hail the king.

Marlain Angelides:
When John Wilcox asked me to listen to this song from perhaps the 'first progressive band' of its generation I was intrigued. I have come to love prog rock and metal by accident. I came through many genres before I landed on this style. The style that I would eventually want to find my true voice in. Perhaps, it is my background in musical theater that enjoys how prog songs shift and change, portray different moods, bring out hooks then take them away just as quickly, add funky chords, and basically never allow you to settle on an even beat...every so often you have to change your core movement to match the music, and of course the undeniable musicianship involved! As an avid fan of modern progressive melodic metal, with its overproduced sound and digital roots, my first impression was of course, reminiscent of the rock/metal bands of the 70s. But then it seemed to include sounds that have come out of the more modern age. This band obviously influenced many of the bands that I have discovered over the years, and I enjoyed the experience of listening immensely. In fact I am currently on tour with Lez Zeppelin (all female Zep band) with which I have learned a stupendous amount about how things used to be and how that raw authenticity has never really been found again. King Crimson is authentically raw and glorious ...and then the woodwinds!!! I never thought I would enjoy so many different woodwind sounds on a rock track...but here we are. It is like listening to the parent of many subsequent bands and musicians bonding with a wind instrument influence: the school of the jazz of metal.



###





Table Of Contents

Contact