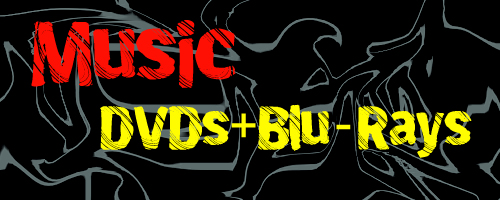 Tori Amos - a sorta fairytale (Epic)

This is one of those DVD singles & a pretty packed one at that. You get the bizarre little video for "a sorta fairytale" that features Amos as a human leg and Oscar winner Adrien Brody as a human arm. It's a twistedly interesting visual. In addition, there is a short interview with Amos, biographical material, and a "making of the video" featurette. Well worth it for Tori Amos fans everywhere.

Jethro Tull's Ian Anderson - Thick As A Brick Live In Iceland (Eagle Vision)

I saw this production in NYC last year. As the Brits say, I was gobsmacked. It was a musical and visual triumph that left me nearly speechless. Ian Anderson showed me that he still had much to say. This blu-ray is an accurate document of the show I saw, albeit on the other side of the globe.

Let's not waste any time with the elephant in the room: Anderson shares vocal duties with a new guy named Ryan O'Donnell. Is he any good? Does it change the vibe? Should Anderson just pack it in? In order: Yes! Yes! No! O'Donnell's voice has little in common with Anderson. What it has is a feel that fits perfectly with Anderson's. In terms of vibe - it's hugely different. They parry, they spar, they move in sync. 2 sides of a coin. O'Donnell liberates Anderson. More flute. A touch of breathing room. More theatrics. All of which serve Thick As A Brick well indeed. The original album is now brought to a level of rock theatre it has not had in 40 years.

The sequel is no less theatrical. Often dark, always fascinating, we get the possible futures of Gerald Bostock. A series of "what ifs" showing us the possible paths of his fictional life. If the original Brick is big on instrumental passages, Brick the second is quite verbose. The end result is a long and very satisfying set.

The band is explosive. Guitarist Florian Opahle, bassist David Goodier, keyboardist John O'Hara, and drummer Scott Hammond nail every nanosecond of both albums. Anderson and O'Donnell take us on a journey full of drama and more than a few laughs that I will not spoil here. The blu-ray has fine bonus material. This is just a ridiculously good disc. Get it, own it, watch it, revel & rave. Repeat.

Arena - Caught In The Act (MVD / Metal Mind)

I'd always heard that Arena were a dreadful live band with zero stagecraft. If that is so, why is this DVD so very good? "Caught In The Act" is a great document of Arena's 2003 shows. Vocalist Rob Sowden has an almost futuristic look about him - he commands the stage well & his voice is powerful without ever being shrill.

The band is in top form on pieces like "Double Vision" and "Salamander." The camera work is great and image & audio are first rate. Lots of bonuses as well. Mick Pointer and the lads have a real winner here!

Asia - Fantasia: Live In Tokyo (Eagle Vision)

This is one of those DVDs where they got everything right. Great camera work with crisp images and well saturated color. Great sound. Caught the band on a hot night. No songs are interrupted. Nice bonus footage. The DVD captures the original Asia in March 2007, on their 25th anniversary tour. John Wetton, Carl Palmer, Steve Howe, & Geoff Downes have never been in better form.

Downes lays down some cool keyboard work on Cutting It Fine. Wetton is in fine voice on Here Comes The Feeling. Howe plays a mean acoustic on Intersection Blues. Palmer runs the kit on a dizzying solo during The Heat Goes On. It's a treat to see these guys enjoying themselves - you'll never see Steve Howe grin more than he does on this DVD!

As a bonus there's a fascinating set of interviews with all four members, taking the viewer from the inception of the band to the current reunion. Sweet booklet, nice package overall. A DVD you'll treasure.
Barclay James Harvest - Live At The Town And Country Club (Wienerworld)

The date was February 16, 1992 at the Town And Country club in London. This was on Barclay James Harvest's tour for the Caught In The Light album. This DVD is just shy of an hour's worth of material from that gig.

The band were in superb form on this evening. Mockingbird and Medicine Man start things of very well indeed. John Lees' guitar is crisp. Play To The World and Life Is For Living present Les Holroyd's voice splendidly, and his bass playing is impeccable from the first note to the last. The late Mel Pritchard is a joy to see and hear. His percussion on every number is fresh and inventive. Great playing from Kevin McAlea and Colin Browne as well. Long standing live members of the ensemble.

There's a fab take of Rock 'N" Roll Lady with wonderful harmonies. Likewise the version here of Poor Man's Moody Blues is top notch. Barclay James Harvest were always about quality playing. Perhaps not as flashy as other acts, but clearly awesome players and writers. Stand Up and the ever-present Hymn close out the set here. Audio & video quality are first rate. My only complaint is that I want more! My highest recommendation.

Barclay James Harvest - Berlin - A Concert For The People (Eagle Vision)

What a pleasant surprise to see this DVD released in the United States! 2010 marks the 30 year anniversary of this concert held before 250,000 fans in Berlin. Barclay James Harvest were basically playing for an entire city! For this show, we see the five piece line up of Barclay James Harvest with John Lees, Les Holroyd, and Mel Pritchard joined by Kevin McAlea and Colin Browne.
The main program is about an hour of the concert: Berlin, Loving Is Easy, Mockingbird, Sip Of Wine, Nova Lepidoptera, In Memory Of The Martyrs, Life Is For Living, Child Of The Universe, Hymn. I love the vocal harmonies on Sip Of Wine and Life Is For Living. Musically, all is tight and note perfect as is expected from this ensemble.
As a bonus, the DVD includes five videos recorded by the classic four piece with Woolly Wolstenholme joining Lees, Holroyd, and Pritchard. They call it Time Honoured Tales and it was obviously made to promote 1975's Time Honoured Ghosts. The promo clips are for Jonathan, Titles, Moongirl, One Night, and Beyond The Grave. The guys look like kids, and Les Holroyd has an impossibly huge moustache! Tons of fun to see these promos. Berlin - A Concert For The People is a no-brainer must own!

The Beach Boys - Classic Albums: Pet Sounds (Eagle Vision / UMG)

Over the years I've seen tons of coverage on this seminal album. All has been interesting. This new Blu-Ray stands taller than the others. For those of you chained inside a cave for decades, Pet Sounds was a sixties Brian Wilson masterwork that Mike Love still takes way too much credit for.

Everyone knows Sloop John B, Wouldn't It Be Nice, and God Only Knows, but Pet Sounds is just as much about Caroline, No, I Just Wasn't Made For These Times, Let's Go Away For A While, or I Know There's An Answer (originally Hang On To Your Ego) than the hits. Thankfully, this new blu-ray is all about the big picture and the small details, so it's all there!

The disc has the 60 minute program as well as another 30 minutes of interviews. There are lots of fascinating insights I'd not heard before. Beach Boys fans as well as pop rock historians will drool with joy over this release!

The Bears - Live At Club Cafe (Merging Media)

Attention all bands! THIS is how a live DVD is supposed to be! None of the songs are interrupted by patter, backstage interviews, conceptual video, black & white crap, slow motion footage, or any of the other traps far too many live DVDs fall into. "Live At Cafe Club" does a daring thing: it shows the band in concert uninterrupted. It has all the bonus footage as a separate entity. How very cool!

The Bears are in the groove on this DVD. Drummer Chris Arduser is on some sort of supercrack to pull off the things he does. Bassist Bob Nyswonger is solid and melodic - not to mention fun. Adrian Belew and Rob Fetters are frethounds with their twin guitar attack. The set covers material from all 3 Bears studio albums. "Superboy," "Safe In Hell," "Caveman," and "Complicated Potatoes" are bursting with energy, and grins abound. The sole cover tune is an energetic version of King Crimson's "Red." The camera work is solid, the bonus features are relaxed and informative, and Arduser plays a mean mandolin on top of it all! This is the reference standard for all live DVDs.

Black Sabbath - The End (Eagle Vision / Universal)

It's February 4, 2017 in Birmingham, England. A Brummie audience is anticipating what is purported to be the last ever Black Sabbath concert. Guitarist Tony Iommi, bassist Geezer Butler, and vocalist Ozzy Osbourne are joined by drummer Tommy Clufetos and keyboardist Adam Wakeman. The whole affair is being filmed so people like you and me can view what went down from the comfort of our homes. Good idea!

This was not a night of innovative surprises, nor was it ever intended to be. 100% meat and potatoes. Fairies Wear Boots, Snowblind, War Pigs, Hand Of Doom, Iron Man, Children Of The Grave, Paranoid. Many other usual suspects. All played absolutely spot on. You wouldn't want it any other way. If you get that Sabbath itch, this Blu-Ray will absolutely scratch it! This is a good place to mention that you should not confuse this with the concert airing on the Showtime channels. That is constantly interrupting songs with voice overs and banter to horrid effect. This set has every moment of the show uninterrupted by any distractions!

As a bonus this set includes the Angelic sessions - new in-studio takes of The Wizard, Wicked World, Sweet Leaf, Tomorrow's Dream, and Changes. The very last performances ever by Black Sabbath. Unless they change their minds. An outstanding job by all!

The Ritchie Blackmore Story (Eagle Vision)

4 guitarists have truly influenced how I look at the instrument: Jimi Hendrix, John Lees, Robert Fripp, and Ritchie Blackmore. For over 4 decades, Blackmore's work with Deep Purple, Rainbow, and Blackmore's Night has never failed to capture my imagination. Blackmore has never been afraid to go to the very edge and take the listener on a journey. Needless to say, I came into this bio/documentary with great interest.

The very first thing you notice is how much of the story here is told by Ritchie Blackmore himself. I found this fairly mind blowing as I've never seen Blackmore so open, honest, & relaxed. He is full of insight, anecdotes, and information about every stage of his musical career. This is not to say he is the only person telling the story. Ian Anderson, Gene Simmons, Jon Lord, Steve Vai, Brian May and many others fill the screen with interesting tales and observations.

Does it cover everything I wanted to know? Impossible, to be honest! That said, I came away well satisfied. Blackmore is incredibly forthcoming. Lots of interesting stories behind various songs and albums. The Blu-Ray has fascinating bonus interviews packed with even more information. The Ritchie Blackmore Story is essential for all Deep Purple, Rainbow, & Blackmore's Night fans. It's equally essential to guitar fans and rock historians. My highest possible recommendation!

Blackmore's Night - A Knight In York (UDR/EMI)

I do believe that this is my first CD/DVD/Blu-ray combo package. They say you never forget your first. A Knight In York is a live document of a Blackmore's Night gig from September of 2011, oddly enough in York! Who'd have thought?

A strong set list, skewed heavily toward recent material, with a smattering of older tunes as well. Locked Within The Crystal Ball, Journeyman, World Of Stone, Fires At Midnight, and All The Fun Of The Fayre are just a few of the highlights. A surprise cover of the Bee Gees classic First Of May brought a huge smile. An interesting tidbit: Candice Night recently told me that she was 5 months pregnant with son Rory when this show was recorded.

Performances are crisp, and Ritchie Blackmore is at the top of his game. Video is spot on - well directed and nicely capturing the feel of the event. A bit of bonus material completes the package. A Knight In York is an A+ effort in every regard. My highest recommendation.

Blackmore's Night - Castles & Dreams (SPV)

Grab your codpiece and rock, mate. Blackmore's Night is Ritchie Blackmore's renaissancy post Deep Purple, post Rainbow band that pairs the guitar legend with former Rainbow backing vocalist Candice Night. Amazingly, they've been around the bigger slice of a decade yet still under the radar of much of the public. It's a shame, as this is some quality music, folks. Castles & Dreams is a jam packed 2 DVD set. Disc 1 features an entire concert from 2004 plus a behind the scenes feature. As I was watching the behind the scenes feature, I heard a tantalizing cover of Jethro Tull's Rainbow Blues. I hope a full live version of this surfaces on video some day! Disc 2 has an acoustic set, promo videos, documentaries, and other bonus stuff.

The main concert has fine versions of Minstrel Hall, The Clock Ticks On, Cartouche, and Village On The Sand. Purple fans will enjoy Soldier Of Fortune, Black Night, and a chunk of Child In Time. Blackmore in inspired & inspiring. Every solo is memorable. Night has a soft, lovely voice well suited to the material. The crack band playing with them are flawless. I have seldom seen a DVD set with so much bonus material on it. This is a great set for a steal of a price!

Bruford - Borstlap - In Concert In Holland (Summerfold)

Bill Bruford & a keyboard player - sounds familiar! Only this one's Dutch, not Swiss. Michiel Borstlap is his name and he sure knows his way around those 88s! The music on this DVD is hard to define, so I'll call it experimental jazz rock for the moment. Where Moraz/Bruford had a melodic delicacy to it, Bruford & Borstlap are a bit more aggressive.

Bruford is a firecracker, playing as if the Devil is on his kit and only amazing percussives will keep Old Scratch at bay. Borstlap combines confident piano with gurgling, swooping synths. All the audience can do is look on in awe as the duo explore each others' limits and find none. The 2 instruments create a very full sound in the hands of Borstlap & Bruford.

The disc has a few nice extras as well as a free audio CD of the performances to sweeten the deal even further. For Bruford freaks and jazzters of all shapes and sizes, man!

Bill Bruford's Earthworks - Footloose In NYC (Discipline Global Mobile)

Recorded at the Bottom Line in NYC in 2001, this DVD finds Earthworks in fine fettle. The quartet here is Bill Bruford on drums, Steve Hamilton on keys, Mark Hodgson on bass & Patrick Clahar on horns. "Triplicity," "Original Sin," "Bridge of Inhibition" and 9 others are well represented here. The band are cookin'!

The DVD includes a nice little backstage interview with Bruford & co. as icing on the cake. Audio is immaculate, video is sharp, packaging is fab with bio & discography. The Bruford name has come to represent class and quality in musicianship and presentation, and this DVD furthers that ideal.

Kate Bush - Under Review (Sexy Intellectual)

A hardcore Kate Bush fan will ask "will I learn anything new here?" The answer is - yes! Not a ton of new info, but certainly some. Under Review is a well assembled chronological program taking the viewer from The Kick Inside to Aerial. History & views come mostly from Paul Gambaccini & Mojo's Phil Sutcliffe with addition perspectives from writer Lucy O'Brien and Bush percussionist Morris Pert as well as words from Bush herself. Lots of performance clips as well, including a chunk of a different video for Babooska that I had never seen.

The tone is serious without getting too too reverent. Gambaccini & Sutcliffe in particular are informative and well rounded in their assessments. If there is a complaint, it's a small one - The Red Shoes and Aerial get considerably less coverage than the earlier albums. In all fairness, there's just less to report as Kate Bush has moved further & further out of the public eye as the years go on. An opinion here & there to disagree with, but no big deal there. As with most critical pieces, this is "unauthorized," but it's quality goods from end to end. Definitely worth a spot in your collection.

The Byrds - The Lost Broadcasts (Gonzo Multimedia)

If I need to explain to you who The Byrds were, please go directly to jail. Do not pass GO. Do not collect $200.00. Thank you. Having said that, here's the specific line up you'll see on this DVD: Roger McGuinn, Skipp Battin, Clarence White, Gene Parsons. Their road manager at the time - Jimmi Seiter - also guests on percussion. A strong, loose line up.

The performances on these sessions from 1971 are 2 takes of Chestnut Mare, Eight Miles High, Mr Tambourine Man, 3 takes of Black Mountain Rag, and 2 takes of So You Want To Be A Rock 'N' Roll Star.

Check out the flying ducks on Battin's bass! Wild! There's an ultra-extended take of Eight Miles High that'll blow your mind. Everyone is in top form. Video is clean and clear. Fantastic snapshot of this highly influential band. A real beauty of a find here.

Caamora - She (Metal Mind Productions)

When I was a kid, I used to buy the Warren horror comics "Creepy" and "Eerie." They had art by some of the greats in the comics field, just fantastic illustrators. It was a joy to look at their work every month and I lapped it up for years. Having said that, the stories themselves often failed to meet the potential of the art. I left this DVD feeling the same way. Excellent musicians. Great singing and playing. But the writing... eh, not so much. The staging & "acting" (the DVD is a live performance of the double album) straight out of high school.

She is an ambitious prog opera adaptation of H. Rider Haggard's classic tale of the same name. Music & lyrics are by Arena / Pendragon mainstay Clive Nolan. In addition to vocals by Nolan and Caamora cohort Agnieszka Swita, Pallas vocalist Alan Reed and Magenta vocalist Christina Booth are prominently featured. All can certainly sing well, and turn in strong performances, although Swita's vocals sometimes betray her Polish roots with lines like Hi hknow you haff de powurr!, but otherwise clear and powerful. All the instrumentalists and orchestral players are pretty flawless, with drummer Scott Higham a real standout. The playing is not the problem.

The music itself is. She sounds like a 16 year old's Andrew Lloyd Webber pastiche. With endless dramatic crescendos and lots of "ominous" pieces, parts of the score could be the soundtrack to a Legend Of Zelda videogame. As for the staging of the performance, Nolan & Reed are dressed like they ran through a Banana Republic to grab clothes for auditions for Journey To The Center Of The Earth and look "important" and in awe most of the time. The rest are in faux Egyptian garb from a local Halloween costumer. It is painful at times. Well intentioned to be sure, but in the end, Spinal Tap come to life.

Camel - Total Pressure (Camel Productions)

Now then, this is what you're looking for! A 1984 concert filled with fantastic Camel material. The band is as follows: Andy Latimer - guitars, flute, vocals; Colin Bass - bass, vocals; Paul Burgess - drums; Chris Rainbow - vocals, keyboards; Ton Scherpenzeel - keyboards; Richie Close - keyboards. Throw in guest shots by Peter Bardens on keyboards and Mel Collins on saxophone. Need I even go on? Buy this before I finish the review!

The set covers lots of ground: Lies, Sasquatch, Vopos, Wait, Lady Fantasy, Unevensong, Rhayader, Drafted, West Berlin, and Never Let Go to name just a few. Performances by all are crisp and top notch as you'd expect from virtually all Camel ensembles.

Camera work is very much of the time (as are the hairdos). If you've ever seen the Pressure Points concert video with all the distracting "acting" interspersed, this is that concert minus the acting, adding the missing songs that complete the concert. A 1985 interview with Latimer is thrown in for good measure. Fantastic!

Caravan - The 35th Anniversary Concert (Chrome Dreams)

Here is a thought for you. In the music business of today, if you are older than your mid 20s, you are considered too old to offer a recording deal to. They breed young artists to be snapped up like popcorn chicken, gobbled up & extruded. Youth is everything. No one wants to hear old geezers play songs. Yet, here we are. Caravan are a bunch of middle age to older guys who could easily join the AARP were they not Brits. This is their 35th anniversary concert. 35th. Caravan have been playing longer than most contemporary artists have been alive. I say all this because these guys rock. They kick major colon. They play with vitality, aggression, passion, and a level of skill most only dream of.

The concert is a Caravan fan's wet dream, piled high with the cream of the Caravan songbook. Golf Girl, For Richard, Nine Feet Underground, If I could Do It All Over Again, I'd Do It All Over You, and Hello Hello are just a few of the numbers you'll find here. A second bonus disc has a nice little acoustic set, interviews, and the original 70s video for The Dog, The Dog, He's At It Again. A must have.

Change Begins Within (Eagle Vision)

Subtitled A Benefit Concert For The David Lynch Foundation, This is a 2009 concert from Radio City Music Hall. The charity is an interesting one. It funds teaching transcendental meditation at schools in tough neighborhoods.

Performers include Paul McCartney, Ringo Starr, Eddie Vedder, Moby, Sheryl Crow, Bettye LaVette, Ben Harper, Donovan, Jim James, Paul Horn, & Lynch co-hort Angelo Badalamonti. Jerry Seinfeld adds a bit of stand up. Laura Dern introduces several acts & adds Dernosity to the event.

Strong versions of Under Pressure, My Sweet Lord, Hurdy Gurdy Man, It Don't Come Easy, Drive My Car, Got To Get You Into My Life, With A Little Help From My Friends, and I Saw Her Standing There are just a few of the many highlights here. Earnest but fun is the order of the day here.

David Lynch chats with McCartney, Starr, Vedder, and Harper as a bonus feature. Change Begins Within is a unique feature for a unique cause. I found it to be charming, totally entertaining, and worthwhile. You will too!

Phil Collins - Live At Montreux 2004 (Eagle Eye Media)

Talk about a packed blu-ray! Not only does it contain the complete performance of Collins and his band from Montreux 2004, it also has 13 numbers from his 1996 "big band" gig at Montreux to boot! Just short of 4 hours of music here. The 2004 gig sees Phil Collins in good company. His band includes Chester Thompson on drums, Daryl Stuermer on guitar, and Collins' old Flaming Youth bandmate Ronnie Caryl on guitar as well! A nice nod to his past, I must say.

Between the 2 concerts, a broad range of Collins' material is represented. Big hits like Sussudio, In The Air Tonight, Another Day In Paradise, and Don't Lose My Number; collaborations such as Easy Lover and Separate Lives; plus a few nods to his days in Genesis - That's All, Invisible Touch, and Los Endos. The 1996 gig also features Quincy Jones as conductor and a guest vocal by Tony Bennett on There'll Be Some Changes Made.

Both performances are full of energy. The 2004 show has a friendly vibe and focuses more on Collins' AOR side, while the 1996 show is jazzier and showcases more of Collins' drumming chops. Video and sound quality are stellar on both. Nice lil booklet completes the package. If you have the itch for some Phil Collins music, this blu-ray will most definitely scratch it!

Curved Air - The Lost Broadcasts (Gonzo Multimedia)

Great concert here. Pulling rare live performances out of the vault. I love it. I need it. This particular DVD features Curved Air at their most potent. The sessions here are from German television circa March and September of 1971.

The March '71 numbers are Vivaldi, It Happened Today, and Propositions. The September '71 tunes are 2 versions of Back Street Luv and the epic Piece Of Mind. The first take of Back Street Luv has psychedelic backgrounds and Sonja Kristina's vocal is doubled. Version 2 has a blue background, the vocal is straight up, and the end plays out a bit longer. The star of the set if Piece Of Mind - 10:33 of wild prog fusion!

Video and sound quality are very nice, very enjoyable. Packaging is minimal. To get these performances is a rare gift to say the least. A fantastic peek at Curved Air delivering pure magic in their prime.

Deep Purple - Live At The NEC (Eagle Vision)

Here we have an emotional and historic souvenir from one of the most highly regarded rock acts ever. This 2002 show was keyboardist / co-founder Jon Lord's farewell to Deep Purple. Lord had already passed the torch to Don Airey (who Lord personally chose to replace him). I could see how this would have been a melancholy event, but in honesty it just flat-out rocks!

The Airey / Gillan / Glover / Morse / Paice line up tear through Fireball right out of the gate with Roger Glover and Ian Paice stealing the number, then burn through Woman From Tokyo. Next they delivered the biting Mary Long with a strong vocal by Ian Gillan and an off-the-rails Ted The Mechanic with lightning pluckage by Steve Morse.

Lazy blues rock's out and Morse is a naughty boy on The Well Dressed Guitar. A moody, deep When A Blind Man Cries leads to a celebratory Space Truckin'. Airey mounted a dazzling keyboard solo until the stage went dark...

...Airey had transformed into Jon Lord who led the band through Perfect Strangers. The crowd lost it. How could they not?!? The rest of the show blasts through Speed King, Smoke On The Water, Hush, Black Night, and Highway Star. Guitar solos, drum solos - it's all there! Bonus interviews are the icing on the cake. This is what hard rockin' is all about!

Deep Purple With Orchestra - Live In Verona (Eagle Vision)

I'll get into detail in just a moment, but I must let this out first: Just go buy this right now! Don't hesitate. OK? Good. I'll continue. Deep Purple With Orchestra - Live In Verona is from a July 18,2011 gig in, oddly enough, Verona. Purple are joined by the 38 piece Neue Philharmonie from Frankfurt, under the baton of Maestro Stephen Bentley-Klein.

This Blu-ray has a highlight-packed setlist with numbers like Hard Lovin' Man, No One Came, Maybe I'm A Leo and Black Night. They join more familiar fare like Smoke On The Water, Lazy, Hush, Knocking At Your Back Door, and Perfect Strangers. Having said that, even the well-worn songs are given new life courtesy of the orchestra and an incredibly fired-up Deep Purple!

All players are locked in and amped up, with keyboardist Don Airey and guitarist Steve Morse hungrily gobbling up notes and soloing with a beautiful fury. Roger Glover and Ian Paice are terrorists on bass and drums. Ian Gillan's voice is a scud missile wrapped in leather and soaked with whiskey and vinegar. This is a band to be feared!

I've seen band/orchestra combinations that are slow or clunky or stiff. Not here. Everyone is flying. It's a crazy, off-the-wheels show that will flat out thrill your eyes and ears. Get off this screen and go buy this! You're welcome!

Deep Purple - Live At Montreux 2006 (Eagle Eye Media)

Could there be a more perfect fit? The band that all came down to Montreux live in Montreux. The band is sharp and powerful, with keyboardist Don Airey and bassist Roger Glover shining especially bright. Ian Gillan's voice is rough in spots, but his energy carries the day. Pictures Of Home, Rapture Of The Deep, When A Blind Man Cries, Black Night, Wrong Man all sound fabulous.

As great as the Montreux gig is, the bonus disc from the London Hard Rock Cafe is even more fierce. Fireball, Lazy, Perfect Strangers, Strange Kind Of Woman are crisp and dynamic. Steve Morse & Ian Paice are on fire. This is a rough & dangerous Deep Purple - a band to keep the kids locked indoors for safety.

Simple but great camera work and flawless sound. This is a top quality package in every respect. Bonus interview section. Nice to see that, rather than interview clips interrupting songs like too many other DVDs. Exceptional in every way.

Deep Purple - In Concert With The London Symphony Orchestra (Image)

Recorded in 1999, this is one pip of a performance! The Purple line-up is Ian Gillan / Roger Glover / Jon Lord / Steve Morse / Ian Paice. There are guest musicians galore, including Ronnie James Dio, Sam Brown & Steve Morris. In addition to DP classics like Pictures of Home, Smoke On The Water, and a surprise version of Wring That Neck, the DVD features tunes from various DP member solo efforts like Roger Glover's Sitting in a Dream (from The Butterfly Ball & The Grasshopper's Feast)and Jon Lord's Wait A While (from Pictured Within).

A good chunk of the disc is devoted to a beautiful version of the Jon Lord composition Concerto For Group And Orchestra, originally performed & recorded by Purple in 1970. Band & orchestra mesh well throughout, and the video & audio are both superb! A "can't miss" DVD for all Deep Purple fans!

DEVO - Live 1980 (MVD)

This is one of those dual disc deals with a DVD on one side & a CD on the other. I hate the format as you have to handle the disc extra carefully to not ruin either side! That aside, let's get to the meat of it. DEVO were odd. Very odd. DEVO were fun. Tons of fun. This DVD shows their energy, their lunacy, and their prowess. No slouches as musicians, DEVO also kicked devolution colon! Mongoloid, Jocko Homo, and Gates Of Steel are packed with dry humor and high energy. Looking at this vintage performance, you can see the influence DEVO had on bands like Sleepytime Gorilla Museum and many of the current RIO bands out there.

The video quality is very decent for the time. Obviously, there's no way you'd confuse it for the ultra clear & at times sterile technology of today. The audio is somewhere between pro & bootleg. Who cares? Put it on & smile. Not many things today offer that guarantee!

Al DiMeola - Speak A Volcano (Inakustik)

Speak A Volcano sees Al DiMeola playing the electric guitar live once again in a concert from November 2006. Joining him are Mike Pope on bass, Mario Parmisano on keyboards, Joel Taylor on drums, and old DiMeola stalwart Gumbi Ortiz on percussion.

DiMeola compositions like One Night Last June, Rhapsody Of Fire, and Red Moon blaze along with pieces by current DiMeola muse Astor Piazzolla. Mi Longa Del Angel, Tangata, and Fugata are just a few of the Piazzolla numbers here. A Chick Corea composition from the Return To Forever days - Senor Mouse - is thrown in for good measure. The electric pieces bookend the concert with the central numbers featuring acoustic and classical guitar from DiMeola.

The band are just unbelievably hot. The feel of the show is intimate and friendly. Bonus material consists of a thoughtful interview with DiMeola as well as a guitar freak's dream - picking and playing tips from DiMeola himself. A total wow!

Al DiMeola - One Of These Nights (Inakustik)

A simple setting: Al DiMeola, keyboardist Mario Parmisano, drummer Ernie Adams, percussionist Gumbi Ortiz, and a string quartet in an auditorium in Germany. Just a small evening of classical jazz world fusion. The players elevate it to event status by turning in magnificent performances.

Orient Blue, This Way Before, and the gorgeous Azzurra all simply dazzle. Ortiz is mesmerizing on Rhapsody Of Fire as DiMeola eats the fretboard like a hungry tiger. One Night Last June is a tour-de-force of percussive jazz - speedy, breezy, & romantic.

Audio & video are as fine as can be. One Of These Nights is a swell DVD in innovative packaging as well. This one was a very pleasant surprise from top to bottom!

Dio - Live In London: Hammersmith Apollo 1993 (Eagle)

I must admit, I've never seen a bad Dio concert. Ronnie James Dio always kept things up to a certain standard. It helps that he always had killer bands. This 1993 band is no exception. Vinnie Appice on drums; former Dokken bassist Jeff Pilson; keyboardist Scott Warren; Tracy G on guitar. All top notch musicians.

Why we're all here is to hear Dio's voice. He's in brilliant form. Soaring, roaring, caressing - owning every vocal. Spot on phrasing. Great emotion with tight control. Lots of strong material on this blu-ray. The band was touring on the Strange Highways album at the time. It was Dio's first since the Black Sabbath reunion album and tour for Dehumanizer. In contrast to previous tours, this is an especially dark, heavy show. That's not a bad thing. With those thick slabs of sound, we hear Ronnie James Dio in a slightly different context. Even more badass than usual. High impact.

New songs like Hollywood Black and Evilution join classics like Stand Up And Shout, The Last In Line, and We Rock. Dio's Rainbow tenure is represented by Man On The Silver Mountain and the Sabbath days with The Mob Rules and Children Of The Sea. This is a very entertaining show and you can really see that the band are enjoying themselves. The crowd is off the chain!

There is a bonus featurette of the band hanging out and chatting both before and after the gig. It's a friendly glimpse into the band's unguarded moments and you see genuine affection for each other. Dio fans will just eat this one up. Most excellent!

Dio - Finding The Sacred Heart (Eagle Vision)

Years ago I used to have a truncated version of this 1986 show from Philly on VHS. Here it is at last on blu-ray all snazzed up visually and sonically. On top of that, the gig is also restored to its full length.

Joining Ronnie James Dio for this show were keyboardist Claude Schnell, drummer Vinny Appice, bassist Jimmy Bain, and guitarist Craig Goldy. They kick 193 kinds of ass (I counted!). King Of Rock And Roll, Hungry For Heaven, Holy Diver, Heaven And Hell, a medley of Rock 'N' Roll Children / Long Live Rock 'N' Roll / Man On The Silver Mountain, and a heapin' helpin' of Dio-sity are a feast for the ears and eyes. Not to mention a fire-breathing dragon and laser wielding knights!

Lots of bonuses - interviews from different eras, a live promo, backstage buffoonery, and a music video. Every Dio fan is rightly drooling over this one as we speak. Great stuff!

Donovan - The Donovan Concert Live In L.A. (Raven Productions / MVD Visuals)

This concert was originally filmed for PBS, and I know this because the PBS sponsor bumpers are at the start of the program. Donovan is then introduced by filmmaker David (Lost Highway) Lynch, followed by a short history of Donovan video montage. Supported by bassist Tom Mansi and percussionist Stewart Lawrence, Donovan is in great voice and solid on acoustic guitar and occasional harmonica. The set, from January 2007, opens with the reggae-tinged There Is A Mountain. The video and audio are immaculate - clear as a bell in both respects.

A good chunk of Donovan classics are performed - Catch The Wind, Happiness Runs, Jenifer Juniper, Sunshine Superman, Season Of The Witch, and Hurdy Gurdy Man are among the many songs here. Daughter Astrella Celeste joins him for a few numbers, and Beach Boy Mike Love adds his voice to Mellow Yellow. It's Donovan who sells the show, though. Utterly engaging and unpretentious, he bonds well with the crowd. A happy hippie still spreading songs of love and tuneful joy.

The DVD includes a few bonus numbers - most notably the delightful Lalena. If you are a Donovan fan, or just appreciate great songwriting, this DVD is guaranteed to satisfy.

The Doobie Brothers - Let The Music Play (Eagle Vision)

Everything you ever wanted to know about the Doobie Brothers but were afraid to ask. This documentary covers pretty much every moment of the Bros rise to fame from the earliest days to the present. Producer / director Barry Ehrmann presents their tale in an easygoing, friendly style without getting too fanboyish for the most part.

Doobies Patrick Simmons, Tom Johnston, Tiran Porter, producer Ted Templeman, and manager Bruce Cohn relate the bulk of the story with other members pitching in as needed. Pretty comprehensive and quite compelling. Interesting to hear bassist Porter grouse about going back to the Johnston led incarnation after the departure of Michael McDonald.

Lots of interview footage as well as live bits, with 9 live performances as bonus material. Let The Music Play is an honest look at the West coast hit machine. Well shot, well told, easy on the ears. Great job. Very much worth your time!

The Doors - Live At The Bowl '68 (Doors Property LLC / Eagle Vision)

It's been a very interesting time in terms of what has been unearthed and restored. If you're a music fan, this is the new golden age for vintage rock and pop. Look no further than this blu-ray. Here are the Doors in 16.9 with optional 5.1 sound. You've got to be kidding! No, they're not kidding at all. It's right here in my hands. The video looks stunningly contemporary and the sound is fantastic. 1968 is right in your lap. Jim Morrison is singing to you and the and are right there with him.

A good deal of this concert has seen the light of day in the past, but never with this clarity and loving attention to detail. Previously lost versions of Hello, I Love You, The WASP (Texas Radio And The Big Beat) , and Spanish Caravan have been discovered, restored, and included in the set. This complete Hollywood Bowl concert from July 5, 1968 is the most fully realized document of the Doors in their prime. Ray Manzerek drives the bus; Robby Kreiger seems a bit distracted; John Densmore is solid and inventive. Jim Morrison just owns it, though. A boyish smile here and there. A twist of the hip, a poem, a nuanced vocal inflection. His performance lives up to the hype.

The blu-ray is packed with extras every bit as compelling as the concert. Great booklet, great disc, great package. If you're a Doors fan, you simply must have this. Some rock legends are legends for a reason.Live At The Bowl '68 reconfirms this.

Dream Theater - Live At Luna Park (Eagle Vision)

Dream Theater freaks can relax. Bangles drummer Debbie Peterson was thisclose to getting the gig as Mike Portnoy's replacement, but at the 11th hour the band chose to go with Mike Mangini. But it was close! Mangini hits a lot of things very fast and very well. Purists will surely not be offended nor disappointed. Mangini joins jovial James LaBrie, John Petrucci, John Myung, and Jordan Rudess in carrying on the Dream Theater tradition.

This set was filmed during 2012's A Dramatic Tour Of Events tour. Lots and lots of material here. War Inside My Head, The Root Of All Evil, Far From Heaven, Metropolis Pt. 1, The Dark Eternal Night, Caught In A Web - tons more!! The band is as tight as one has come to expect, the crowd suitably blown away. While Mangini's drumming has it's own character, he's faithful to Portnoy's parts on Portnoy-era pieces.

This is a seriously packed Blu-ray with some 5 hours of material! Whew! Lots of bonus stuff including a multi- angle version of Outcry from the set. Live it. Love it. Own it.

Dream Theater - Live At Budokan (Atlantic)

1,129,947 notes per minute. More time signatures than humans thought it possible to work in. Outlawed on Hawkman's home planet Thanagar, it's Dream Theater! Live At Budokan shows DT in top form on their 2004 world tour. From the opener "As I Am" to the encore "In The Name Of God" the band touches on a good portion of their catalog. As expected, Mike Portnoy, John Petrucci, & Jordan Rudess are a flurry of notes on drums, guitar, & keyboards respectively. James LaBrie's voice soars & swoops. Yet the secret weapon, often overlooked, is the bass & stick work of John Myung. Myung's playing has a melodic sensibility that at times smooths as it anchors.

The camerawork is just gorgeous - crisp with great saturation and with a nice flow of images. There is a second bonus disc that's pretty darned packed. For any Dream Theater fan, it doesn't get much better!

Echolyn - Stars And Gardens (MM3 Records)

I was searching for the right word. It's friendly. Echolyn live are a very friendly band. They play difficult, slightly jazzy, jammy prog rock and draw you in like they're the guys from just down the block. This show, from May 2003, is an intimate affair. The camera stays close and captures a "front row" feeling.

The band are tight in a loose way with smooth, almost hippyish vocals - bridging the gap between Spock's Beard and Phish. The show opens with an impressive take of "Texas Dust" and journeys through "The Cheese Stands Alone," "As The World," "Mei," and a bunch more. Lots of between song laughs. Just a great lil concert, I must say.

There is a second disc that's loaded with interviews and stuff. A maniac's dream!
Electric Daisy Carnival Experience (Ultra)

Electric Daisy Carnival Experience is director Kevin Kerslake's coverage of the 2010 Electric Daisy Carnival put on by Insomniac in Los Angeles. Still sound a bit alien to you? EDC is a 2 day festival of electronic dance bands, rides, dancers, entertainers, etc. A sort of Woodstock of electronica if you will.

Kerslake's documentary really does an excellent job of taking you inside the event. Yes, you get performances by everyone from Will.i.am and Deadmaus to David Guetta and Laidback Luke. It's the other stuff - interviews with dancers, production folk, fans - that bring this DVD to life. You see the genuine enthusiasm for this slice of youth culture.

Clocking in just shy of 2 hours, Electric Daisy Carnival Experience is packed with live music. If you've been curious about this sort of music, here is a visual / aural buffet for you to sample. If you want to see beautiful women dressed as bunnies in gas masks, that's here as well! Electric Daisy Carnival Experience is an engaging look into a fascinatingly creative subculture.

Electric Light Orchestra - Live - The Early Years (Eagle Vision)

My, what a fascinating DVD. As the title implies, this features footage from the early end of ELO's career. It's 3 performances: Brunel University 1973, Rockpalast 1974 and Fusion 1976. '73 & '74 have Mike De Albuquerque on bass and Mike Edwards on 2nd cello. '76 has Kelly Groucutt on bass and Melvyn Gale on 2nd cello. All 3 have, of course, Jeff Lynne on vox and guitar, Bev Bevan on drums, Richard Tandy on keys, Mik Kaminski on violin and Hugh McDowell on 1st cello.

Between the 3 shows, you get a passel of great ELO tunes: King Of The Universe, Daybreaker, Poker, Can't Get It Out of My Head, Strange Magic and 10538 Overture, to name a few. All 3 performances have a version of Ma-Ma-Ma Belle. It's interesting to see how quickly the band matures. You also see how Groucutt's bass and vocal talents were a key step in taking the band to a higher level.

A brief interview with the '73 / '74 lineup is included. Sound and picture are quite nice. Live - The Early Years is a most excellent DVD. A hot unit right on the verge of super-stardom. Amazing hair as well!
Caro Emerald - In Concert (Eagle Vision)

Imagine Portishead vocalist Beth Gibbons singing with Big Bad Voodoo Daddy. Add to that a touch of Shirley Bassey-ish songs and you get a rough idea of the territory Caro Emerald treads. Born Caroline Esmeralda van de Leeuw in Holland, Emerald plays a mix of swing, jazz, and Latin-tinged music with a bit of a modern underpinning thanks to DJ Git Hyper on turntables.

That Man, A Night Like This, Back It Up, and the Latin flavored Riviera Life boil and bubble with slick guitar and solid horns. Black Valentine and The Other Woman are smokier pieces in torch song territory. Emerald coos and caresses each vocal with style and confidence. The band is most excellent with guitarist / accordionist Wieger Hoogendorf a standout.

Amazing video quality on this blu-ray. As I was watching, I thought to myself "this is clearer than real life!" Audio is equally impressive. An interview and rehearsal performances serve as bonus footage. Caro Emerald proves to be quite the jazz / swing chanteuse. Lots of fun!

Emerson, Lake & Palmer - 40th Anniversary Reunion Concert 2010 (MVD Visual)

Baseball fans know what I mean when I reference the Cubs here. The Cubs never get to the big one, but their fans still root for them out of sheer devotion. It's a beautiful thing. It applies to this DVD. I so wanted this ELP reunion show to blow me away. I've loved this band since my early teens. They are part of my progressive DNA. Well...

This performance is from the 2010 High Voltage Festival in the UK. The band seem to be in good spirits. The crowd is hot for every note. It's a great atmosphere. It's just, in truth, a bit clunky. Perhaps they were severely under-rehearsed. I don't know. Keith Emerson in particular seems to operate at a different pace than Greg Lake and Carl Palmer. If they are slow and low, Emerson is on occasion disjointed. If you all cannot connect on Touch And Go, I mean, well, you know. To be fair, there are nice moments here and there. They are the exception rather than the rule.

The sound is a bit muddy, but I wasn't expecting perfection from an outdoor festival gig. ELP fanatics own this anyway & have a sealed copy in a hermetically sealed, temperature controlled vault. The rest may want to look elsewhere for a better example of this trio.

Emerson Lake & Palmer - Pictures At An Exhibition (Special Edition) (Eagle Vision)

Oh, doesn't it just feel goooood? Emerson, Lake & Palmer circa 1970. Before Love Beach. Before In The Hot Seat. Bombastic, outrageous, overblown, pompous. All true! But, do not forget awesome. Breathtaking. Inspiring. Pioneering. Mind blowing. All of that and more are on this DVD.

Yes, there's the complete Pictures At An Exhibition, saddled with the cheesy camera effects that were plaguing every rock concert film of the time. Watching this, I totally forgot that the performance of Take A Pebble has bits of Tarkus, Hoedown and Tank. Everyone is so bloody young! Even back then, Carl Palmer still looks like Emerson and Lake's little kid brother Wally.

This special edition also includes a 1971 performance on Belgium's "Pop Shop" where they perform Rondo, Nutrocker, Take A Pebble, Knife Edge and a blues jam, going back into Nutrocker! A major improvement over the earlier version of this DVD. Quite a nice upgrade!

Fairport Convention - Beyond The Ledge (Wienerworld)

I seem to recall seeing this some years ago, likely on videotape. This is a DVD of Fairport's 1998 Cropredy Festival concert. Fairport were Simon Nicol on guitar and vocals; Dave Pegg on bass and vocals; Gerry Conway on drums; Ric Sanders on violin; Chris Leslie on violin, mandolin, and vocals. Quite a formidable ensemble and impossibly tight!

The setlist is a dream: The Lark In The Morning, Life's A Long Song, Woodworm Swing, Crazy Man Michael, Dangerous, The Flow, Close To You, The Naked Highwayman, The Hiring Fair, Jewel In The Crown, Cosmic Intermezzo, The Bowman's Retreat, Who Knows Where The Time Goes, Come Haste, Spanish Main, John Gaudie, Matty Groves, Meet On The Ledge.

Performances are nothing short of amazing. Every player in sync on incredibly demanding material. Nicol's voice is full and emotive. Every member gets their moment to shine. This fine concert with delight Fairport fanatics, folkies, and prog fans of all ages. Timeless.

Fall Out Boy - The Boys Of Zummer Tour: Live In Chicago (Eagle Vision / UMG)

ATTENTION ADULT READERS: This review is for your 14 year old daughter. The Boys Of Zummer Tour: Live In Chicago is exactly what you've been waiting for! It's a faithful document of the 2015 tour recorded in Chicago just for you! Fall Out Boy hit the stage in all their collective glory to rock the roof off of Chicago!

Patrick, Joe, Pete, and Andy give it their all as they tear through numbers like Sugar, We're Goin Down, Centuries, Immortals, Uma Thurman, and American Beauty / American Psycho. Lots of close ups of all 4 guys. Lots of crowd shots of people typing on their phones. An acoustic number or so.

Well directed, great sound, solid, tight performances. 3 bonus videos to boot. If you or anyone you know craves them some Fall Out Boy, this Blu -Ray is sure to satisfy! Ohhh Way Ohhh!

Jose Feliciano Band - The Paris Concert (Inakustik)

The term "Living Legend" applies here. Jose Feliciano is a true master of the guitar, be it acoustic or electric. For this concert, recorded in August of 2008, at the New Morning in Paris, Feliciano assembled a crack band: Greg Smith and Ty McHugh on keyboards, Johnny Mennonna on bass, Tyger MacNeal on drums and the great Bob Conti on percussion. The ensemble always compliments, but never overwhelms Feliciano. A very smart move, as he cooks from first note to last

Familiar material abounds - Chico And The Man, Billie Jean, I Got A Woman, Oye Como Va, Beyond The Sea, Sunshine Of Your Love, Bamboleo. Pop, jazz, flamenco, folk, Latin - Jose Feliciano covers all genres with a confident ease. His cover of If You Don't Know Me By Now is to die for. Who else could follow Purple Haze and Sunshine Of Your Love with Que Sera Sera? Then jump into Light My Fire?

Sound and camera work are gorgeous - all filmed in HD. Daniel Farhi's direction is smart and taut. By the by - look for super tasty percussion solo by Feliciano. He totally rocks out! If you like great playing and singing with a bit of that Latin flair, this DVD is a solid winner!

Bryan Ferry - Live In Lyon (Eagle Vision)

I often think we throw around the word "timeless" too flippantly. It can lose its meaning, its impact. In this case it truly fits. The voice of Bryan Ferry is timeless. Modern yet from another era. Classy. Suave. Dare I say debonair. Live In Lyon shows that voice in fine fettle and supported by a juggernaut of a band.

The show has a wealth of material. Bitter Sweet, If There Is Something, Let's Stick Together, Love Is The Drug, Avalon - just a sample of the goodies found here. All performed to perfection. I'd be remiss if I didn't mention the inspired cover of Bob Dylan's Just Like Tom Thumb's Blues - outstanding!

Joining Ferry on the stage were Andy Newmark & Tara Ferry on drums; Oliver Thompson & Neil Hubbard on guitars; Jeremy Meehan on bass; Colin Good on piano; Jorja Chalmers on keyboards and sax; Sewuese Abwa, Bridgette Amofah, Aleysha Gordon, & Shar White on vocals. Add to that dancers Marie Francis and Jade Sullivan and you have quite the ensemble. Thompson's guitar work in particular grabs the ear.

Fabien Raymond's direction is elegant and suits the material well. Sound is splendid. The blu-ray throws in a bonus feature on the making of Ferry's Olympia album. If you don't have this, get it. If you don't want it, get off my site!

FM - NEARFest 2006 (Esoteric Antenna)

I was there! What fond memories I have of this gig. Drummer Marty Deller has been a pal of mine for over 30 years at this point. We'd not met in person until that afternoon, so I'm a bit biased coming into this one. No matter. FM turned in a cracking good performance on that day. Monsters!

Sandwiched between Richard Leo Johnson and Ozric Tentacles, FM featured a new face on violin / mandolin named Claudio Vena. From the opening notes of a new composition called Planet Vega (also written by Vena) any doubts as to Vena's ability were instantly erased. A virtuoso. For Deller and Cameron Hawkins, it was an opportunity to show an attentive audience that they were still relevant. They succeeded. FM still played what I've come to term futurist prog rock. Vistas of vast space. Tales of planets, robots, spaceships.

Planet Vega, Phasors On Stun, One O'Clock Tomorrow, Journey, Slaughter In Robot Village, Aldebaran, Shapes Of Things, 7th Heaven, Sofa Back, Trial By Fire, Black Noise, Surface To Air.

Go back for a second. Read those song titles again. What a killer set list! Hawkins' playing was on point & his vocals were just wonderful. Deller was a beast. Add Vena to the mix and you get this huuuuuge sound. NEARFest 2006 is a CD/DVD combo so you can watch it on your huge screen TV, then pop it into your car's player as you make the townspeople envious of your fine taste in music. 100% guaranteed pleasure!

Peter Gabriel - Back To Front: Live In London (Real World / Eagle)

Directed by Hamish Hamilton, this blu-ray is a document of a 2 night stand at London's 02 in late October of 2013 by Peter Gabriel. It is from the tail end of a tour in support of the 25th anniversary of So. Joining Gabriel was the original band from that tour: Manu Katche on drums; David Sancious on keys; David Rhodes on guitar; Tony Levin on bass. New additions Linnea Olsson and Jennie Abrahamson on cello and vocals round out the ensemble.

Gabriel is in excellent voice. The show is broken down into 3 parts: a few acoustic numbers, an electric set, the complete So album. 2 recent numbers bookend the set: the unfinished Daddy Longlegs and the anthemic Show Yourself. Highlights of the electric set include No Self Control, Family Snapshot, The Family And The Fishing Net, Solsbury Hill, and Digging In The Dirt.

The So features a version of We Do What We're Told (Milgram's 37) that is much stronger than the album version, but still pales compared to the frightening performances from the 3rd album tour. In Your Eyes is way too long for my liking. Mercy Street is a highlight of the So set. The Tower That Ate People and Biko are the encores. The band is tight and strong. Levin & Rhodes stand out - but we already knew that they would.

Hamilton's directing is artsy and at times distractingly jarring as he switches from the band to the backing screen cams. Sometimes the flow of the song is disturbed and the viewer is taken out of the performance. A short interview with Gabriel and Hamilton is the sole bonus. Minus the fiddling with shots, Back To Front is a fine, honest document of the ever inventive Peter Gabriel.

Peter Gabriel - Live In Athens 1987 (Eagle Vision)

The 1986/87 tour for So was the last time I saw Peter Gabriel. After that he ventured into territory I found to be far less interesting to my ears. I had vivid memories of photographing the Connecticut gig of the tour, as I had pink eye in my camera eye which severely hampered my abilities that night. This blu-ray has material that came out years ago in a much different form as POV. In this case we get the complete concert including the opening set from Youssou N'Dour and Le Super Etoile De Dakar.

For this tour, Gabriel's band was Tony Levin on bass, stick, and bass keyboards; David Rhodes on guitar; David Sancious on keys; Manu Katche on drums. A smokin' ensemble. The set has crowd pleasers like Shock The Monkey, Games Without Frontiers, Solsbury Hill, Sledgehammer, and In Your Eyes. They are well balanced by numbers such as No Self Control, San Jacinto, and a blistering Intruder.

Gabriel is focused, vibrant, animated, and in great voice. The theatrics on No Self Control, Lay Your Hands On Me, and Mercy Street are mesmerizing and effective. 26 years later, so much of this performance remains cutting edge. The blu-ray also adds a 1986 interview with Gabriel and a 5.1 audio version of the Sledgehammer video.

Wait! There's more! The blu-ray comes with a free DVD of Play, which features every Gabriel video from Modern Love to Father,Son and all points between. Live In Athens 1987 is a treasure trove of viewing pleasure for Peter Gabriel fans everywhere!

Peter Gabriel - So (Eagle Vision)

This DVD is another in the Classic Albums series. As we all know, So was the huge breakthrough record for Peter Gabriel. Sledgehammer, Big Time, In Your Eyes, and Don't Give Up brought the former Genesis frontman to new commercial heights. On a personal note, this is where I stepped off the Gabriel train. Thankfully for Gabriel, I am in the minority.

The story here focuses greatly on the Peter Gabriel / Daniel Lanois collaboration - Lanois smoothing the edginess out of Gabriel's material and directing his energies. In the main program, we hear all about Red Rain, Sledgehammer, Don't Give Up, Mercy Street, This Is The Picture (Excellent Birds), and In Your Eyes. The bonus material includes a bit about Big Time. If you'd like to know about That Voice Again and We Do What We're Told (Milgram's 37), you're out of luck, friend. Perhaps everyone involved forgot that those 2 numbers existed!

Lots of background on the numbers they do include. Interview footage of Lanois, Gabriel, Jerry Marotta, Tony Levin and others is fascinating and insightful. This DVD includes 35 min of footage not included on the broadcast version. If So is your cup of Gabriel, drink deep!

Melody Gardot - Live At The Olympia, Paris (Eagle Vision)

This set is a band thing for me. Drummer Chuck Staab is vicious. His drums propel you forward. Great snare work. His playing is revelatory. Edwin Livingston on bass is locked right in there with him, barking when he needs to, sitting in a slinky groove when it's called for. A total pocket man. Guitarist Mitchell Long and keyboardist Devin Greenwood ably complete the core ensemble. Strong players who elevate the compositions they are working with.

Flying over them are a fantastic horn section: Korey Riker on baritone and tenor saxes; Shareef Clayton on trumpet; and Irwin Hall on tenor sax / alto sax and bass clarinet. They soar high when afforded the opportunity and add character as well as color. Together these 7 players work a strong magic.

The staging is quite interesting, as is Thierry Villenueve's direction. He favors the lingering shot over the quick cut. The sound is totally immaculate. Instruments are lovingly placed in the mix. The result is an intimate feeling of being there. A very well produced effort.

Genesis - Sum Of The Parts (Eagle Vision)

This is the 2014 BBC documentary we've all heard about or seen. On blu-ray, many of us thought there'd be rectifying segments to fix the pitiful mess of a screwjob that the aired version was. There is extra footage. It's just longer bits of pieces we've seen. The screwjob remains.

Time to explain. Sum Of The Parts is the story of Genesis. Well, some of them. Chris Stewart, John Silver, John Mayhew, Nick D'Virgilio, Nir Z, and Ray Wilson are nowhere to be found, nor are they ever mentioned. Nor are live players Mick Barnard, Bill Bruford, and Anthony Drennan. According to director John Edginton none are worth a mention. The albums Wind & Wuthering and Calling All Stations do not exist. Selling England By The Pound barely gets a mention. Steve Hackett's entire solo career is ignored. Same with Anthony Phillips. I could go on. It's not a case of time constraints, as later albums are covered in greater depth.

In the end, this is a documentary about charts and money. The focus is monetary success. A shame, as it truly sells the band short. For every foolish Brit radio personality or journalist, they could have shown more of the band. The personalities are there to defend the pop stuff and lessen the importance of the prog stuff. Whatever. I'll never watch this disc again and neither should you. Hackett told me he was interviewed in depth and it was all cut out of the finished work. Even Banks & Rutherford are unhappy with it. Genesis for VH1 Pop Up Video fans. Ouch.

Genesis - Three Sides Live (Eagle Vision)

I remember this video well. I remember this tour well. Three Sides Live was drawn from shows from the 1981 Abacab tour. Looking back at this concert video filled me with fond memories. It was all about energy. Seeing them in Hartford on this tour, it just never seemed to stand still. New numbers, old faves, thrilling lights, goofy banter, awesome playing.

All of that is here. You know this already. We've all seen this video a zillion times. A genuine souvenir of the early 80s. Before we go any further, let's talk Phil Collins and Chester Thompson. Their drumming is off the scale crazy here. POW!!! It's Mike Tyson at his finest. Power. Punch. Impact. They are a brutal machine. OK, I feel better now. Mike Rutherford and Daryl Stuermer fit together like greased gloves. Sly playing, rarely overly flash. Tony Banks was, well, Tony Banks. Absolutely perfect. Don't even think about arguing that - you'll lose.

The material is mostly the newer numbers of the time. Dodo / Lurker, Duchess, and No Reply At All are very strong. Some tracks are interrupted, but you knew that as well. This blu-ray includes audio versions of 7 numbers. I do believe the original sources here were videotape, but it has been nicely restored and quite pleasantly viewable. Pick this up and revisit an old friend. I guarantee you'll enjoy every second of it.

Stan Getz Quartet - Live At Montreux 1972 (Eagle Eye Media)

Yow! What a band! Stan Getz on tenor sax; Chick Corea on keyboards; Stanley Clarke on bass; Tony Williams on drums. At this point in time - 1972 - Getz was beginning to explore fusion, moving sideways from his bossa nova and bebop jazz roots, but those roots show through nonetheless.

I'm hearing a lot of ideas flowing here. Williams drums in technicolor. His choices are as solid as they are adventurous. Clarke in many ways is his perfect foil. Incredibly melodic. In the pocket even as Williams' pocket morphs and flows. Corea is a show unto himself. Sitting back when the piece calls for it. Always expressing a chord in a fresh way. Solos that cook and excite. Getz dances over this all with grace and wonder. He picks his spots and delivers solid, melodic solos. His touch is emotional and unforgettable.

For all the virtuosity these 4 bring to the stage, it is all about the piece. Lush Life shines. Day Waves smokes. Windows is a most definite highlight. No dogs here. 7 pieces of gold, my friend. Sound quality is top notch. Video quality is crazily brilliant - like it was filmed yesterday!. An accurate capture of lightning in a bottle. You can also get this one on CD. Heartfelt booklet notes by Chick Corea. Getz as good as it gets!

Gong - Gong On French TV 1971 - 1973 (Gonzo Multimedia / Voiceprint)

Gong has always existed as a planet unto itself. Gong On French TV 1971 - 1973 offers proof positive of this. Hippie dippiness abounds. We see glimpses of communal living, interviews with Daevid Allen and Didier Malherbe, and a host of live and live in studio performances.

The longest piece here is a black and white documentary broadcast in September of 1973. Allen and Malherbe talk about the communal lifestyle and an average day in the life of Gong. Sandwiched in there are live-in-studio performances of I Never Glid Before and I Am Your Pussy. Look for a few sweet comments from the locals as well.

Next is a twelve minute segment featuring live versions of Never Fight Another War and A Perfect Mystery interspersed with brief comments from the band, including a sly Magma reference. A performance of Dreamin' It is next. The DVD concludes with a whacky outdoor miming of Dynamite (I Am Your Animal) and a live Fohat Digs Holes In Space. Wild weird fun you never knew you needed, yet cannot live without!

Steve Hackett - The Man, The Music (Wienerworld)

Simply put - most everything you'd like to know about the career of Steve Hackett. Director Matt Groom used quite a wise approach: let them talk. Don't impose or interfere. The result is a deliberately paced documentary that takes the time for detail. Not many corners cut here. I like that.

We learn about the early years. Pre-Genesis bands. Genesis, solo albums, other projects. Guitar techniques - a bit of everything, really. All illuminated by Hackett, his Mum, brother & wife. Roger King, Gary O'Toole, Nick Beggs, Amanda Lehmann, Steven Wilson, Chris Squire all chime in. Lots of revelations I'll not spoil by mentioning. Everything seems happy and forthcoming. This is a quiet but happy look into Hackett's life. He comes across as a devoted musician who is at piece with his place in the world and dedicated to moving his creativity ever forward.

Camera work is intimate and clear. Well directed with a natural feeling to it. Sound is fine. The DVD includes bonus interview footage with Chris Squire. Steve Hackett - The Man, The Music is the definitive look at this notable musician. Essential.

Steve Hackett - Once Above A Time (Eagle Vision)

When you read about the history of Genesis as told by Tony Banks, Phil Collins, & Mike Rutherford, they place little importance on the contributions of Steve Hackett to the band. How ironic that Hackett carries both the progressive torch and the Genesis torch so much more than his former bandmates.

Recorded on April 3 of '04 in Budapest, Once Above A Time is a pretty much complete show (missing Hackett's acoustic set) from Hackett's To Watch The Storms tour. That fine album is well represented, as well as 4 Genesis tunes (most notably a splendid version of "Blood On The Rooftops") and a big dip into Hackett's solo catalog.

The band are in great form, the camerawork & audio are awesome. A backstage bonus featurette is icing on the cake. A total "WOW!" from top to bottom.

Steve Hackett - Hungarian Horizons: Live In Budapest (InsideOut/Camino)

Well, have a seat. The show's about to begin. Quite a beautiful show it is. Steve Hackett live and acoustic, joined by brother John Hackett on flute and Roger King on keyboards. This DVD was recorded in Budapest, Hungary in 2002 before an enthusiastic & respectful crowd. The video is well shot and crystal clear with an immaculate audio track.

Most of Hackett's catalog gets explored, from "Firth Of Fifth" to "Hands Of The Priestess" to "Walking Away From Rainbows" and all points between. Steve Hackett is a cool fire on guitar - passively passionate. The interaction between the trio is downright psychic - 30 fingers on 2 hands it would seem at times. The DVD I was sent also included the audio of the show on 2 CDs. Nice to be able to take such a stellar concert on the road on occasion. Do I even need to tell you to buy this one?

Daryl Hall John Oates - Live In Dublin (Eagle Vision)

This performance was recorded in July of 2014 over in Dublin, Ireland. I've been on the fence about Hall & Oates from the get go. A few numbers that really grabbed me and a bunch that I felt tepid about. I even saw them in the mid Eighties and was full of respect for their polish, but unmoved by the show as a whole. A bit too slick for my tastes at the time. Hey, it happens.

This Blu-ray impresses the hell out of me, to be honest. Hall & Oates have got game. Slick has given way to seasoned. With the company machine no longer a factor, they just give you rock & soul in strong doses. Really as simple as that. Back Together Again just plain cooks. It's the real deal. The band are tight and full of funky soul. Excellent strong support that in no way intrude with 2 stars of the show.

Both Hall and Oates are in excellent voice & even more importantly, they have an undeniable chemistry & respect. It shows. 2 brothers of the road. Songs like Sara Smile and Las Vegas Turnaround just glow. You clearly see a band enjoying themselves and an eager crowd digging every moment. This show is that lightning in a bottle we hear of so often but see so very seldom. Song selection is smart. Lots of friendly material like Family Man, I Can't Go For That, Maneater, Rich Girl. Playful repartee and improv that never strays too far into indulgence.

Bonus interviews round out this very solid package. Live In Dublin is an overachiever. I can't imagine anyone not digging it. I can go for that!

Annie Haslam - 'Live' Studio Concert Philadelphia, PA, USA 1997 (White Dove)

This DVD arrived in my mailbox this afternoon. I couldn't wait to pop it into my player. Best known as the voice of the band Renaissance, Annie Haslam is joined here by drummer Joe Goldberger, keyboardist Rave Tesar, and keyboardist / guitarist Dave "Squiggy" Biglin. The show was filmed in front of an intimate but appreciative studio crowd.

The setlist is a great balance of solo and Renaissance numbers. Carpet Of The Sun, Pool Of Tears, Summon The Angels, Captive Heart, After The Oceans Are Gone, Seashell Eyes, Sleepless Mother, What He Seeks, The Young Prince And Princess.

Haslam is in fantastic voice and the band are both delicate and powerful. A huge sounding trio. Great camera work and strong audio. Funny bonus footage rounds out the DVD. This is such a truly lovely treat. A DVD full of smiles. A definite buy for Renaissance fans, but really, this disc reaches well beyond that. A warm, engaging set of well crafted songs performed by one of the finest voices you will ever hear. Buy 1 for yourself & more to share!

Justin Hayward - Spirits...Live (Eagle Vision)

The voice of the Moody Blues took the stage for a solo tour. This gig is from the lovely Buckhead Theatre in Atlanta, Georgia. Supporting Hayward on this acoustic show were keyboardist Alan Hewitt, guitarist Mike Dawes, and keyboardist / percussionist Julie Ragins. Hewitt & Ragins also added backing vocals.

The first thing I noticed was that Justin Hayward was in great voice. Tuesday Afternoon worked great in the acoustic format of the evening. Hayward seemed totally at ease. He went back and forth between various acoustic 6 strings and 12 strings, playing with confidence. Dawes was a deft lead player and more than able backing guitarist - never moving the focus too far from Hayward. Hewitt was spot on with every mellotron part and Ragins was a whirlwind bouncing between keys, percussion, and vocals.

The set list was a good mix of new and old with classics like Question, It's Up To You / Lovely To See You, and Your Wildest Dreams juxtaposed with new numbers like In Your Blue Eyes and The Western Sky. Getting Forever Autumn from War Of The Worlds was especially welcome! Add to that New Horizons and Land Of Make Believe from Seventh Sojourn, and we're on to something, friends.

Camera and sound were great, the only distraction being a cam mounted on the headstock of Dawes' guitar showing slightly distracting POV shots. A very minor quibble. The blu-ray includes a bonus hour long documentary with several extra songs. Nicely done. Spirits...Live is a relaxing, comfortable evening full of fine tunes. Exactly what you need it to be.

Heart - Live At The Royal Albert Hall (Eagle Vision / UMG)

Subtitled With The Royal Philharmonic Orchestra, this Blu-Ray presents Heart circa June 2016, on tour for the Beautiful Broken album. Ann & Nancy Wilson are joined here by guitarist Craig Bartok, drummer Ben Smith, bassist Dan Rothchild, and keyboardist Chris Joyner. Conducting the RPO is Nick Davies. I do not know the names of each and every audience member, but it is a packed hall and pretty loud!

The set nicely mixes old and new. Ann Wilson, her flute, and the orchestra are especially mesmerizing on a take of Dreamboat Annie. I'd even go so far as to call it the definitive live version. Two, Heaven, Sand, and a cover of Zep's No Quarter are just a few of the highlights here. The band and the orchestra fit together organically, seamlessly. Nothing feels stiff. Heart is captured at a fascinating career point: they have a maturity to their performances that experience brings, but the youthful exuberance is still there. More focused, I would say.

Great audio and video. James Russell's direction lets you view without too many quick cuts getting in the way. He lets the show breathe. Bonus interviews round out the disc. A most excellent live release. Well worth your hard-earned dough!

Heart - Night At Sky Church (Legacy)

Those wacky Wilson sisters are at it again! This time it's a gig from March 5, 2010 in support of the Red Velvet Car album. The band are having a hot night. Nancy is really on. Ann is just blazing. This all bodes very well.

I get stuff like Love Alive and Mistral Wind. Hey, they even throw in Back To Avalon and Kick It Out for good measure. Alison Krauss pops by for a few tunes and Heart responds by playing her tune Your Long Journey. Even former FM member Ben Mink adds a bit of violin.

Red Velvet Car is well represented by WTF, Hey You, the title track, Safronia's Mark, and a redo of Sand. You get all the hits as well, but you already knew that! This DVD absolutely kicks. Night At Sky Church should be a vital part of any collection. Abso-friggin'-awesome!

Heart - Dreamboat Annie Live (Shout Factory)

The back cover blurb reads: Your favorite bands. Their finest albums. Played live, from start to finish. What a fine idea! And who better than Heart to take a trip back to their debut album, Dreamboat Annie? Over 30 years later, could still cut it? Dreamboat Annie is no piece of cake to perform! Were they up to the task?

Silly rabbit! of course they were! Heart have just never stopped kicking ass. While I've heard songs like Magic Man, Crazy On You and the title track in many a live Heart set, this DVD is a great opportunity to see and hear many overlooked numbers. Soul Of The Sea, White Lightning And Wine, and How Deep It Goes are especially nice here.

In addition to the album in its entirety, Heart perform Mistral Wind, Goodbye Blue Sky, Black Dog, Misty Mountain Hop, and Love Reign O'er Me. If this cool performance wasn't enough, the DVD also includes nice interview footage and a photo gallery. Ann and Nancy Wilson still rule the globe!

Heart - Soundstage (HD Ready)

You can't get this one in stores as far as I can determine. This 2 DVD set is sold through PBS stations, as it is from the fine PBS series Soundstage. Filmed in 2005, it finds the Wilson sisters in great form and with a fine support band - the same band that accompanied them on the tour for Jupiter's Darling.

The discs together form a complete show & really would have fit on 1 DVD. My guess is that these are pretty much copies of the discs sent to stations - no problem at all with that, really. The viewer gets a decent chunk of the JD album & a ton of classics and covers. As I write this, I gravitate towards Kick It Out, Make Me, Alone, and the Zep covers of Black Dog and Misty Mountain Hop. Honestly, there's not a weak track among the 23.

Nancy turns in great guitar work and Ann still has the best pipes of any human on the planet. Camera is simple but effective. Sound is superb. I can't think of a better way to support your public television than to call in & buy this DVD set.

Roger Hodgson - Take The Long Way Home : Live In Montreal (Eagle Vision)

I want to start out by mentioning that the Supertramp album Crime Of The Century had a huge influence on my youth and remains a favorite to this day. Roger Hodgson's unmistakable voice & signature electric piano sound are deeply ingrained into my psyche. What a joy it was to find this DVD in the mail! It is a live performance from June 6 (my birthday!) 2006. Hodgson sings & plays keyboards and guitar, well accompanied by Aaron MacDonald on saxes, vocals, and occasional keyboards.

The show is a mixture of solo material and Supertramp classics. Hide In Your Shell, Sister Moonshine, School, Take The Long Way Home, and 2 versions of Give A Little Bit are just a few of the many highlights. Hodgson is in great voice and his playing is delightful. He has a warm, friendly, engaging personality that shines through on the DVD.

The DVD is packed with lots of bonus stuff - several interviews, bonus cuts, & more. Take The Long Way Home is a DVD you'll play over & over. Well filmed, great sound, great spirit to it. Push play and sing along!

h - Naked In The Chapel (Poison Apple)

It doesn't get much more intimate that this. Marillion's Steve Hogarth and a piano in Islington's Union Chapel. A man, some songs, and lots of stories. All for a wildly adoring crowd. And h knows it. This was a gig for the acolytes. A beautiful gig, at that.

In between personal stories, travel stories, anecdotes, and ramblings, h threw in some songs. Stripped down, emotional readings of Beyond You, House, When I meet God, Afraid Of Sunlight.His voice is in wonderful shape, hitting those long notes with power and ease. His piano playing is elegantly strident. His connection with the audience is what kicks it to another place. h has always been good at this - bringing an audience inside. Stripping away the surface. It's definitely an evening of sharing.

Camera work is simple. A bit dark, but honest to the gig. Sound is stellar. I mean, you are totally there, front row. Such clarity. 18 songs and lots of talking. No bells nor whistles. None needed. With a performer of this caliber, everything you need is there in his fingers and his voice. Do yourself a service and own this

Steve Howe's Remedy - Live (MVD Visual)

This DVD features an electric performance by Remedy and a solo acoustic set from Steve Howe - both from 2004. Joining Howe in Remedy are sons Virgil on keyboards and Dylan on drums, Derrick Taylor on bass, and Ray Fenwick on guitar. Remedy are an incredibly tight live unit and serve the music very well indeed.

Most of the selections are instrumental and span the history of Howe's solo career as well as touching down in Yes territory. I must make special mention of 2 personal favorites: The Nature Of The Sea and Lost Symphony. So satisfying to hear & see such fine versions of both! Other highlights of the band set include So Bad, Country Viper, Pennants, and the solo section from America.

In the solo set, Howe delivers a section of The Ancient, J's Theme, Mood For A Day, Second Initial, To Be Over, Intersection Blues, and Clap. The DVD also includes a fun documentary of the 2004 tour. The sound is most pleasing; camera work is fine and uncomplicated. Yes fans will love this. Steve Howe fans will love this. Guitar fans will love this. Everybody wins!

Iron Maiden - Raising Hell (BMG)

"Here's a good idea! Let's combine a great concert with second-rate stage magic!" That must have been the rationale behind this DVD. Recorded live in London, 1993, Iron Maiden are in stellar form. Sadly, some genius decided that they needed to add "horror illusionist" Simon Drake , a midget, and a few scantily clad women to the mix. Why? Iron Maiden have no need to add holiday on ice to be visually exciting. An average IM show is full of explosions, stage props, and a giant Eddie running around the stage. Isn't that enough?

Iron Maiden are on fire - machine-gunning through "The Clairvoyant," "Two Minutes to Midnight," "Run to the Hills," and a host of others with wonderful audio and ultra-crisp video. The DVD has neat animated menus and is chapter encoded so you can skip the magic and enjoy the performance. Keep the guitars but toss the midget!

Jethro Tull - Around The World Live (Eagle Vision)

It's Jethro Tull and they are going around the world, playing live! This 4 DVD set collects every episode of this popular children's show. For those who may not have seen it, Uncle Ian Anderson and his wacky pal Hare took children on fun and educational adventures from Dun Ringill to the Money Lenders' Temple to Beggar's Farm to the far off Orion and back. Sealion and One Brown Mouse watched everything with their magic friend Cross- eyed Mary. OK, maybe not

The 4 discs have a few previously released bits, but the majority have not seen official release until now. Tampa 1976, with Crazed Institution, Wond'ring Aloud, and others is a major treat. Munich 1980 offers a rare look into the Stormwatch tour with numbers like Dark Ages, Home, and Orion. Santiago 1996 highlights include Rare And Precious Chain and In The Money Lenders Temple. Hilversum 1997 is a lovely, relaxed in studio performance with stellar takes of Someday The Sun Won't Shine For You, The Secret Language Of Birds, and Fat Man. The most recent, Lugano 2005, is full of fire. Weathercock, Up To Me, For A Thousand Mothers, and Beggar's Farm are just a few of the show's highlights.

The box itself is nice. A great booklet features lots of photos and a comprehensive essay covering each gig in the set. Around The World Live testifies that no matter the line up, Tull innovate and entertain. An absolute must own for all collections.

Jethro Tull - Live at Madison Square Garden 1978 (Capitol/EMI)

A landmark, a legend, a bit of fun. This is the Tull show seen round the world back in 1978. October 9, 1978 to be exact. The same tour that gave us the Bursting Out live double album. This was the Heavy Horses tour. Tull was, at that time, Ian Anderson, Martin Barre, John Evan, David Palmer, Tony Williams, and Barriemore Barlow. On to the video!

There was no video shot for the first 3 songs, so we get some dandy audio and a gallery of stills for Sweet Dream, One Brown Mouse and Heavy Horses. Anderson is in fine voice and the band is brimming with energy. As the video starts (this was a television broadcast) Jethro Tull give us a nice hod full of Thick As A Brick, No Lullaby, Songs From The Wood, Quatrain, Aqualung, and Locomotive Breath. Tull were a sight to behold, with Anderson in this cap and colors, Evan in his ice cream suit, Barre a sartorial enigma.

Too Old To Rock And Roll, My God, Cross-Eyed Mary and a reprise of Locomotive Breath complete the DVD. A CD of the songs minus the banter is a welcome extra. A must for all Tull fans. A fine find for all prog fans. An utter mystery for Taylor Swift fans.

Jethro Tull - Jack In The Green (Eagle Vision)

Good things come to those who wait! Years ago I got a crap videotape dupe many generations down of Tull from 1982 in Germany on the Broadsword And The Beast tour. A few decades later, most of it has found its way to this marvelous DVD. Jack In The Green is made up of 5 different German TV performances from 1970 to 1993, with the bulk from 1982 & 86.

The 1982 songs feature the Ian Anderson / Martin Barre / Dave Pegg / Peter John Vetesse / Gerry Conway line up. 1986 is Anderson / Barre / Pegg / Vetesse / Doane Perry; 1993 is Anderson / Barre / Pegg / Perry / Perry / Andy Giddings; 1970/71 is Anderson / Barre / Glenn Cornick / John Evan / Clive Bunker.

A nice selection of tunes including seldom heard numbers like Fallen On Hard Times, Pussy Willow, Sweet Dream, Black Sunday, and So Much Trouble. Video & audio are quite spiffy and a nice booklet with pics and a few words from Ian Anderson round out the package. Perhaps my favorite Jethro Tull DVD to date! 90 someodd minutes of glory!

Jethro Tull - Live At Montreux 2003 (Eagle Eye Media)

2003 was a very good year for Jethro Tull. Solid set list, nice energy in the band. In many respects, this is the Tull DVD fans have been waiting for. No songs are cut off or interrupted. It's just the band playing through their set. Did it ever need to be more than that? No songs cut into by comments, not artsy additions.

Some Day The Sun Won't Shine For You, Life Is A Long Song, With You There To Help Me, Hunting Girl, Budapest to name a few - a great catalog spanning set. This is the Ian Anderson / Martin Barre / Doane Perry / Andy Giddings / Jonathan Noyce line up at their absolute finest. Anderson's flute & acoustic work is top notch. Barre is tasteful & powerful as ever. Giddings is a total 10 finger orchestra. Perry is a timesignature flipping octopus, and Noyce almost poetically draws it all together on bass.

I'm just tickled by this one. Every Tull fan has been frustrated by previous DVDs, they are almost a "how not to do a live DVD." Live At Montreux 2003 sets things right. Great sound, great audio, nice liner notes by Anderson. Don't hesitate on this one.

King Crimson - deja VROOOM (Discipline Global Mobile)

"deja VROOOM" is one heck of a wild & occasionally confusing lil DVD. Taken from two shows in Japan, it features numbers such as "Red," "Talking Drum," "THRAK," and "Matte Kudasai." The "double trio" of Robert Fripp / Adrian Belew / Tony Levin / Trey Gunn / Bill Bruford / Pat Mastelotto are in terrifying form.

The 2-sided DVD is full of features. The viewer is able to choose the camera angles on certain songs to focus on any given band member. There are home movies from Levin, text from Fripp, paintings by P J Crook, a band history, and an audio "game" that allows you to create a line-up of various Crimson members from different eras to perform "21st Century Schizoid Man." The menus are a bit challenging to navigate, but worth the effort. A fine, fine DVD.

King Crimson - Neal And Jack And Me (DGM)

Two trusty old friends have come back home. The 1982 "The Noise" and 1984 "Three Of A Perfect Pair" concert videos are both on one DVD for your consumption. The video on both is a bit dark, but then that's how they were back in the day. The audio is nice and clean - nothing too fancy, but again, of the time.

Ah, but the songs! "Industry," "The Sheltering Sky," "Waiting Man," "Sartori In Tangier" - the list goes on. Watching these shows again, I noticed how much Belew, Bruford, Fripp, & Levin smiled. 4 guys having a great time playing together. It really comes down to that. Music living and breathing live, caught in a gossamer moment on film. This incarnation of King Crimson, despite what message boards would have you believe, were a fun little combo. Grab this snack and see why. As a bonus - Fripp's hair looks just splendid!

KISS - KISS Rocks Vegas (Eagle Vision)

Let's start with complete honesty: if you are a big KISS fan, you already own 17 copies of this. At least 1 is framed and still in the shrink wrap. This review is for everyone else! As the title implies, this DVD / CD combo is a live KISS show from Las Vegas. The 2014 show features the current iteration of KISS: Paul Stanley and Tommy Thayer on guitars, Gene Simmons on bass, and Eric Singer on drums.

High energy opening number: Detroit Rock City. The rabid crowd were immediately committed 100% to the evening. Creatures Of The Night followed. Whatever you may or may not think of this band, they sure are tight! Psycho Circus led to an early song: Parasite. The playing was pretty vicious and the visuals during the show just never let up! War Machine and Tears Are Falling kept the audience singing, pumping, and swaying. Deuce and Lick It Up confirmed what I already suspected: Thayer and Singer are much stronger players than those who originally wore their make up years ago.

The anthemic I Love It Loud brought us to Hell Or Hallelujah featuring a hot vocal from Stanley. God Of Thunder was full of blood. Do You Love Me and Love Gun showcased the strength of the quartet. A veritable jackhammer of sound. The classic Black Diamond closed the set as the crowd went insane! Shout It Out Loud and Rock And Roll All Nite were the encores. Lots of impressive visuals. A band that understands the importance of entertaining their fans. Video is crisp and well-directed. Audio sparkles.

The DVD includes a bonus intimate live acoustic performance in front of a small but fervent crowd. A strong take of Coming Home opens the set. Very solid. I interrupt this review to mention a very creepy moment. 7 &8 year old little girls watching the band launch into Plaster Caster. Eeeeeewwwwww! As solid a version of Hard Luck Woman as I've ever heard with a great vocal by Stanley. Simmons takes lead on a tongue-in-cheek Christine Sixteen and Goin' Blind. Strong playing by all on Love Her All I Can. Singer takes lead on the ballad Beth to close the acoustic set. High quality goods here. Classic rock with lots of precision and theatrical hijinks. Honestly - not a dull moment to be found here. Smiles galore!

Knebworth 1978 - A Midsummer Night's Dream (Voiceprint)

Interesting DVD. It contains the 1978 Genesis at Knebworth documentary you can find on the recent Genesis And Then There Were Three remaster, but with the front and back titles clipped off either end. The audio and video quality are about the same - a bit washed out but most certainly viewable.

The selling points of this package are a lovely reproduction of the 1978 Knebworth concert program and a fascinating new interview with Knebworth promoter Freddy Bannister. Bannister is full of amusing, insightful stories and is a treasure trove of information on putting together an event, dealing with talent, etc.

If you're just looking for the Genesis documentary, the And Then There Were Three remaster will suit you well. If you're in the mood for a charming souvenir of the 1978 event, this DVD package delivers nicely.
Nils Lofgren - Cry Tough (Eagle Vision)

This fine 2 DVD set is drawn from 3 separate episodes of Rockpalast: 1976, 1979 &1991. No matter the year, Nils Lofgren plays a meanass guitar. Backed by 3 different bands across the 2 DVDs, the only constant member being brother Tom Lofgren on guitars, keys and vox. All three bands are whip tight.

There are hours of Nils Lofgren classics to be found. Keith Don't Go, Cry Tough, Back It Up, Beggar's Day, Moon Tears, It's Not A Crime - all the ones you'd expect. Nils also digs deeper for Soft Fun, Sun Hasn't Set, Heart On Fire. A little bit of something for everyone!

The discs look and sound great. The 1976 is a bit on the dark side, but so what? Nice little booklet as well. I counted, and there are 7,963 amazing guitar riffs here. What in the hell are you waiting for Fred? Pick this DVD up now!!

Jon Lord - Concerto For Group And Orchestra (Eagle / Ear / Edel)

Jon Lord left this Earth on July 16, 2012. I lost one of my personal musical heroes on that day. For his final project, Lord revisited Concerto For Group And Orchestra - rather famously performed on September 24, 1969 and released as Deep Purple And The Royal Philharmonic Orchestra. I vividly recall Sally White in the record department of Klein's here in Westport, Connecticut opening the locked cabinet that contained the cassette of that album and eagerly bringing it back to my bedroom. On first listen, it confused my 14 year old mind. It was too sophisticated for me at that time. It struck many emotional chords in me nonetheless.

Cut to 2011/2012. Lord chose to revisit the piece one more time (he had done so in 1999 for the 30th anniversary of the piece) - this time in the studio. Look in Progsheet's CD review section for my review of the results. If you've not yet bought it, the CD is included with this Blu-ray. As there was no live performance to be filmed, the concerto is audio only on the Blu-ray, but in 5.1. What we get visually is lots of documentary footage on the making of the concerto.

Interviews with Jon Lord show his love and enthusiasm for the concerto. It's obviously very dear to his heart. Conductor Paul Mann, vocalist Bruce Dickinson and others show much love and respect for Lord and his work. What we have here is a fond farewell to a genius of a musician and a stellar, humble human being. A final celebration of the passion of Jon Lord.

Jeff Lynne's ELO - Live In Hyde Park (Eagle Vision)

It sure took a while! After years of live inactivity, Jeff Lynne put a new version of the Electric Light Orchestra back together in 2014 and headlined BBC Radio 2's Festival In A Day. Only Lynne and keyboardist Richard Tandy remain from those prime ELO days. Thankfully musicians like Mick Wilson and Lee Pomeroy are more than up to the task!

The set is well chosen and well paced. Ma Ma Ma Belle, Showdown, 10538 Overture, Steppin' Out, Rock 'N' Roll Is King, Mr Blue Sky, All Over The World and many more, including 1 non-ELO piece: The Traveling Wilburys hit Handle With Care. The performances are spot on & Lynne is in good voice. A very satisfying performance.

In addition to the concert, the Blu-Ray includes an interview with Lynne as well as the documentary Mr Blue Sky - The Story Of Jeff Lynne & ELO. All in all, this is a pretty packed set. Lots here for the ELO diehard as well as the casual listener. Well worth your time & your dime!

Marillion - Live At Cadogan Hall (Eagle Vision)

What makes for a good concert DVD? In many ways, the answer is simple. Capture the moment. Not always an easy task. Life through the lens is not necessarily life as it truly is. It's a view of life snatched up by the director, the cameramen, and their choices of the moment. Director Tim Sidwell and his crew chose well, as Live From Cadogan Hall brought me onstage, into the performance. It's an intimate document of December 7, 2009 - the finale of Marillion's Less Is More tour.

Over the course of 2 DVDs, Marillion re-imagine, re-work, re-invent 21 tunes from the H years. Interior Lulu, The Space, Quartz, No One Can, 80 Days, Gazpacho, and many more get acousticized, turned inside-out, lovingly tweaked.

The performance shows a band in sync with each other. Not just a unit, almost a family. The audience are a factor here - a sort of sixth member. Part sounding board, part receptacle for the band's emotion. As corny and cosmic as that may sound, it's true. The show is all about delivering emotion, love, thrills to fans and friends. Live From Cadogan Hall succeeds on all fronts.

Marillion - Recital Of The Script (EMI)

21+ years on, this is still just a fantastic show. This incarnation of Marillion with both Fish and Mick Pointer in the fold had a totally unique energy. They were the little band who could - a bunch of fans who started a band that people just happened to embrace. At this point in 1983, they were far from being veterans of the stage, although they had a decent command of it at the Hammersmith Odeon on the evening this was filmed.

This is the stuff of Marillion fans' wet dreams: "The Web," "Forgotten Sons," "Market Square Heroes," and the near-legendary "Grendel" in all their untarnished glory. The video and audio are perfunctory - no flaws, but certainly not to be mistaken for contemporary. It doesn't matter. This still gave the chills. A few nice extras thrown in for the fans. Own it. Love it.

Brian May & Kerry Ellis - The Candlelight Concerts Live At Montreux 2013 (Eagle)

We all know who Brian May is. But here in America, we all say "who's this Kerry Ellis?" The short version is that she's the British Idina Menzel, queen of musical theatre in the UK. Two performers from very different spheres. I'm pleased to say that they meet in the middle quite nicely.

The material ranges from standards like I Who Have Nothing and Born Free to light pop rock numbers like Something and Dust In The Wind to a spate of Queen numbers. Love Of My Life, Somebody To Love, Tie Your Mother Down, We Will Rock You, Crazy Little Thing Called Love, and '39 get slight reinventions in the mostly acoustic format. The results are consistently pleasing. Ellis & May's voices work very well together. They definitely compliment each other well. May is a sensitive acoustic player, but occasionally pulls out the electric and lets it rip. Joining in on keyboards and percussion is Jeff Leach, an expressive support player. May's playing is confident and fluid. Sometimes one forgets that he is truly a master of the guitar.

Video & audio quality are both phenomenal. Camera work is thoughtful. Also included in the package is a CD of a live gig from 2012. The set is much the same, with a few different numbers. The DVD also contains a video for the song Nothing Really Has Changed. You'll be all smiles watching this one. Dare I say it? A great set for the entire family! Just lovely.

John Mayall's Blues Breakers - Live At Iowa State University (Quantum Leap/MVD)

Recorded live at the Maintenance Shop at Iowa State University in the middle 80's, this is a bare bones, nothing fancy DVD in terms of camera work. Maybe 2 or 3 cameras, nothing high tech. Just some guys in a room playing the blues to a crowd in mostly bad shirts.

However, the guys playing happen to be John Mayall's Blues Breakers and, in addition to bassist Bobby Haynes and drummer Paul Hines, Mayall brought along Walter Trout and Coco Montoya - 2 guitarists who can raise the dead with their licks. They burn through songs like Little Girl, It Ain't Right and Stepping Out, like they're on the run from the law. This is dangerous stuff!

Blues can transcend and currently it can often blow the wet dog in the hands of hacks like John Mayer or the now shamefully bored Eric Clapton. Let this disc be a lesson to all players: The blues should make young women hide and old men weep. Mayall blows a hot harmonica. Trout and Montoya make Robert Johnson's mythic hellish pact make sense. This is pure, unfiltered hooch. Turn it up as loud as you dare!

Paul McCartney And Wings - Rockshow (MPL / Eagle Vision)

So much to talk about here. Let's start with hooray for film! Rockshow was shot on film back in 1976. Not on videotape. Such great character to film. Yes, I like that touch of grain. It feels organic. It feels right.

Rockshow on blu-ray at last. Restored to a complete show as well, with 7 songs we've not seen before: Call Me Back Again, Lady Madonna, The Long And Winding Road, Picasso's Last Words, Richard Cory, Blackbird, and My Love. Outstanding performances all.

Watching this film after so many years, one is struck with how very strong this ensemble was. Paul & Linda McCartney, Denny Laine, Jimmy McCulloch, Joe English, and a 4 piece horn section. Impossibly gifted. Their takes of songs like Let Me Roll It, Hi Hi Hi, Maybe I'm Amazed, and Wings concert staple Soily are exuberant.

A minor correction to Paul Gambaccini's booklet notes: the drawing used as a backdrop to Magneto And Titanium Man was actually drawn by George Tuska, not Jack Kirby!

The blu-ray includes a fun bonus featurette of backstage wackiness. Booklet credits omit Denny Laine as co-writing all that great Wings stuff and credit Linda in his place. We all know better, yes? Fantastic disc! Get it now!!

Mike + The Mechanics + Paul Carrack - Live At Shepherds Bush London (Eagle Vision)

I've always had a sort of love/hate relationship with this band. Hate is perhaps the wrong word. Indifferent is more like it. A few exciting moments, but mostly bland. This blu-ray proved me wrong. Live At Shepherds Bush London is joyous, exuberant, celebratory - choose your own accolades. A great, tight band playing strong tunes.

It's lighthearted, breezy pop fun. Songs like Beggar On A Beach Of Gold and Another Cup Of Coffee tug at the heart while they throw you irresistible singalong hooks. Nothing gets heavier than The Living Years which still manages to bring a tear to the eye. Our Genesis boy Michael Rutherford is sharp on guitars and bass. Paul Carrack is...well...Paul Carrack. His voice is, as ever, flawless and soulful. The rest of the band are crisp and tight as you would expect from anyone working with Rutherford.

In addition to this 2004 concert, the blu-ray includes an interview with Rutherford and Carrack as well as 7 promo videos for songs that are in the set. If you've ever been on the fence about this band, I really do suggest you give this one a try. A great energy and strong songs. Smiles are guaranteed!

Joni Mitchell - Woman Of Heart & Mind & Painting With Words And Music (Eagle Vision)

Woman Of Heart & Mind was originally produced for PBS' American Masters series. I never had the pleasure of seeing it til now. Impressive. This is a fine look at the musical career and life of Joni Mitchell. Mitchell herself is extensively interviewed, as are Graham Nash, Larry Klein, and others. Insight into albums, players like Charles Mingus, and her evolution as a writer, painter, and musician.

What I came away with was a self-aware woman not satisfied to maintain. Always looking to move out of comfort zones and play with musical forms. I saw this in terms of her paintings as well. The facility and confidence of her canvases was impressive. Visual jazz in many ways.

The 2nd program here is Painting With Words And Music - a late nineties concert. We get Big Yellow Taxi, Woodstock, Sex Kills, Hejira, Amelia, and many more in a career-spanning set that also features top notch playing from Larry Klein, Mark Isham, and others. A nice opportunity to see lots of Mitchell's paintings to boot. I know far too many folks who have far too little Joni Mitchell material. This enticing blu-ray is a good start for everyone out there. My-T-Fine!

The Moody Blues - Live At The Isle Of Wight Festival 1970 (Eagle Vision)

The subtitle here is Threshold Of A Dream. It's 1970 and the Moody Blues were at the height of their creative powers. A Question Of Balance had just come out. Justin Hayward, John Lodge, Ray Thomas, Michael Pinder, and Graeme Edge were firing on all pistons as they hit the stage at the Isle of Wight.

The DVD contains the following: Gypsy, Tuesday Afternoon, Never Comes The Day, Tortoise And The Hare, Question, The Sunset, Melancholy Man, Nights In White Satin, Legend Of A Mind, Ride My See Saw. Hayward could've used a bit of guitar tuning on a few numbers, but it's a minor quibble. Pinder sounds awesome. New interviews by all save Thomas add perspective to the set as well.

The bonus CD that comes with the set includes all of the above songs plus Minstrel's Song, Are You Sitting Comfortably?, The Dream, and Have You Heard (Parts 1 & 2). Subtly powerful and historic performances make this well worth your time.

The Move - The Lost Broadcasts (Gonzo Multimedia)

Every time I see or hear The Move, it reminds me how very wonderful they were indeed. In the present day, they are best known as the precursors of Electric Light Orchestra, as Roy Wood, Bev Bevan, and Jeff Lynne were members of both groups. This DVD makes a great case for The Move as its own entity as a killer diller pop / rock unit.

Blackberry Way and Curly are perfect servings of pure pop candyfloss. In contrast, Brontosaurus is about as heavy a stomper as you'll ever find. The live-in-studio take of The Words Of Aaron is totally mesmerizing. A unique slice of psychedelic art pop. Multiple takes of Ella James and Down On The Bay definitely foreshadow ELO, yet still have that unmistakable Move feel. When Alice Comes Back To The Farm is a murderous barn burner with wicked slide guitar from Wood. Mimes of Fire Brigade and Wild Tiger Woman are more power pop of the highest caliber.

Video quality is great, performances are fabulous, clothing is...well...often goofily outrageous. The Lost Broadcasts shows The Move at their finest. These are the real goods. You need this more than you can possibly know.

Nazareth - No Means Of Escape (Eagle Vision)

Since my mid-teens, I've been a massive fan of Nazareth. Albums like Hair Of The Dog, Razamanaz, and most especially Close Enough For Rock 'N' Roll got endless spins. Dirty, greasy, whiskey-soaked heavy rock. A sonic jackhammer. Brilliant energy. When I was asked if I wanted to review this Blu-Ray, I jumped right on it.

The disc has a concert - Live At Metropolis and a documentary called Made In Scotland. Yeah! This will be flat-out awesome! I'm going to have my senses totally fried! Not so fast, Wilcox. This is not what you will witness. What came on my screen was a quartet gamely punching it in without enthusiasm to an oil painting of a crowd. No energy on either side of the stage. The only original member is Pete Agnew on bass. Sure, he hits the notes right. After decades, he'd better. But this concert has all the energy of a sound check. The drums sound like any average cover band drummer. The guitar is clipped and lazy, with a few decent licks but no dazzle. Vocals are mostly on key, but that is the best I can say. Tunes like Razamanaz, This Flight Tonight, and Expect No Mercy sound...dead. WTF has happened? This is not the band I signed on for.

The documentary fares no better. The highlight was seeing original vocalist Dan McCafferty reminisce about his tenure. Fittingly, a postscript mentioned that the current singer quit shortly after the Metropolis concert. If, like me, you hold a place in your heart for Nazareth, avoid this. It's like seeing your Dad's corpse in a body bag. A memory no one needs to carry with them.

Bill Nelson And The Gentlemen Rocketeers - Recorded Live In Concert At Metropolis Studios, London (Convexe Entertainment)

Well, as I live and breathe! I never thought I'd see a live Bill Nelson DVD, much less of a new performance. Yet, here it is. Recorded in March of 2011 in London's Metropolis studios, Nelson and his Gentlemen Rocketeers plug in and turn in quite a hot little set!

Wearing a hat, sunglasses, and sporting a goatee, Nelson and the band plunge into the following: The October Man, Night Creatures, God Man Slain, Contemplation, Lady You're A Strange Girl, Adventures In A Yorkshire Landscape, Furniture Music, Do You Dream In Colour, Ships In The Night, Lovers Are Mortal, Maid In Heaven, Sister Seagull, Wonder Of The Moment, Panic In The World. Nelson also performs 4 solo pieces: Beyond These Clouds The Sweetest Dream, Golden Dream Of Circus Horses, A Dream For Ian, For Stuart.

The Gentlemen Rocketeers are Dave Standeven on guitar; Dave Sturt on bass; Jon Wallinger and Steve Cook on keys; Theo Travis on sax & flute; and Gavin Griffiths on drums. Quite a solid ensemble. The DVD also includes an interview with Nelson as well as the entire show on 2 CDs. An absolutely essential set for all you futurists out there!

Erik Norlander - The Galactic Collective - The Definitive Edition (Think Tank Media)

If I was to pick a poster boy for symphonic progressive music, it would be Erik Norlander. Keyboard wizard; excellent composer; respectful of the past while helping chart the future. This 1 DVD, 2 CD set is basically a live in the studio resume.

Norlander takes us on an instrumental journey through his career. Rocket Scientists numbers, Lana Lane pieces, and solo works - they're all here and freshly recorded. From the signature Neurosaur, to Garden Of The Moon, to The Dark Water, one gets a full overview of Norlander as a player and a composer. Very impressive.

Joining him on the tracks are wife Lana Lane, John Payne, Mitch Perry, and a host of others. The DVD is quite fun. My only gripe is that the bonus feature of Norlander walking the viewer through his keyboard collection ends abruptly mid-sentence. Perhaps a glitch in my copy? The CDs replicate the DVD program, with several pieces extended & a bonus track or 2 thrown in for good measure. This is an excellent set and a cool introduction for those new to Erik Norlander's brand of madness.

Mike Oldfield - Live At Montreux 1981 (Eagle Eye Media)

Mr Perfectionist himself, live at the 1981 Montreux International Jazz Festival. Mike Oldfield is backed by a crack band that includes percussionist Morris Pert (of Brand X & Kate Bush fame) & guitarist/bassist Rick Fenn (best known for his work with 10cc & Nick Mason). The set touches upon much of Oldfield's career to that point with numbers from QE2, Platinum, Tubular Bells, & Ommadawn among others.

Performances are breathtaking - it's a joy to see how the sounds are created, almost like an on stage sound lab. Oldfield plays a bunch of instruments, but is especially impressive on guitar, just searing that neck to shreds. The video seems sourced from tape, but is well transferred. The sound is swell - deep & clear. The word is insightful. Mike Oldfield is not a performer we ever see much of, managing to travel slightly below the radar. This DVD is an opportunity to catch a glimpse of genius at work. A "must own."

Carl Palmer - Drum Solos (MVD Visual)

That man sure can whack those skins! Seriously - Carl Palmer continues to be one hell of a drummer. This DVD is packed with drums and more drums and nothing else! If you're looking for songs - look elsewhere.

Drum Solos features three pieces: a drum solo from the 1974 California Jam; a solo from an Asia gig in 2008; and a solo from 2009 (also from an Asia gig). You can watch the solo "as is," but can also watch it with midi audio at 50%, 75%, & 100% speed. The DVD also includes full notation for each solo in PDF format on the DVD.

Nice bonus material as well. Bonus solo, photos, and scans of magazine articles and interviews. Drum Solos is a great resource for drummers everywhere.

Katy Perry - Prismatic World Tour Live (Eagle Vision / Capitol)

Here's a Blu-Ray for the younger folks in your family: it's frothy pop sensation Katy Perry. She's had fistfuls of chart hits. She had that Super Bowl performance with the shark dancers. Kids & teens adore her. Watching this live concert, I can see why!

In a word - energy. Katy Perry's show is just plain off-the-charts in terms of energy, production, and performance. She runs through her bag of tricks with numbers like Roar, I Kissed A Girl, Firework, and Walking On Air. Perry has a crack band supporting her, most notably keyboardist Max Hart. The choreography is tight and fluid. The sets are pretty darned dazzling. The costumes range from odd to cute to hot. There are some 7 costume changes in the course of the show. A nicely timed acoustic set in the middle of the show. Lots and lots of crying kids.

Sound is as good as it gets. Camera work is awesome. A lot of money was sunk into this disc and it shows. No corners cut. Lots of behind the scenes bonus footage. A treasure trove for the Katy Perry fan. A lot at why they adore her for the rest of us. She honestly is the real deal. A hard working, ass kicking popster.

Plasmatics - Live! Rod Swenson's Lost Tapes 1978 - 81 (MVD Visual)

I miss Wendy O Williams! There, I've said it! Her always outrageous antics and pioneering spirit made her one of the most unforgettable personas in rock/punk. This DVD is a series of live performances newly unearthed and cleaned up. The 16 numbers draw from gigs at CBGB's, Perkin's Palace, Calderone Theatre. Bond's Casino, and the Dr Pepper Festival and were recorded between 1978 and 1981.

We get songs like Tight Black Pants, Butcher Baby, Fast Food Service, Sex Junkie, and Black Leather Monster. Williams is even more outrageous than you remember, and the band do their very best to keep up with her.

As a bonus, there's a video for Monkey Suit recorded in Sunshine Park in New Jersey. The video and audio quality varies wildly from number to number, but everything is most certainly watchable. This DVD is a wonderful reminder of what all the fuss was about!

Portnoy Sheehan MacAlpine Sherinian - Live In Tokyo (Eagle Vision)

I'm not a fan of chopzilla stuff as a rule. It gets too thrashy, too non-melodic. I'm happy to say that Live In Tokyo avoids the cliches and is entertaining from start to finish. Director Chikara Tanaka filmed the set beautifully, capturing the important moments well, and moving the camera where you'd like it. Kudos to Tanaka & crew.

The other big key here is sense of humor. Portnoy, Sheehan, MacAlpine, and Sherinian keeps things bright and breezy. Clearly, they are having a ball playing together. There is an infectious energy to the show, and you cannot help but to be drawn in. Portnoy is the main clown, as one might expect. But Sheehan has his moments as well. This blu-ray is a genuine joy to watch.

What do they play? Oh, yeah - nearly forgot. Tons of stuff! I'll just point out Acid Rain, Birds Of Prey, The Pump, Hell's Kitchen, and the sole vocal piece - Shy Boy as a few of the many highlights. Blu-ray throws in a short behind the scenes as if you need another reason to buy this one. Many plays in the future for this disc. Brain bending, ass kicking fun.

Queen - Live At The Rainbow '74 (Eagle Vision)

When I think of Queen, I think of 8-track tapes. After I first heard Bohemian Rhapsody from A Night At The Opera, I suddenly needed their back catalogue urgently. Before long, I had Queen, Queen II, and Sheer Heart Attack in relatively short order. To this day, Sheer Heart Attack remains my favorite Queen release. That brings us to this new release.

Live At The Rainbow '74 is from a November date on the tour in support of Sheer Heart Attack. The band's fame was about to explode worldwide, but not quite yet at this point. This rabid UK audience could care less. They were there to rock to their heroes and Queen most assuredly delivered. Numbers like Ogre Battle, Flick Of The Wrist, Seven Seas Of Rhye, and Father To Son are pure rock. Theatrical as hell, bombastic and glam-tinged in places, the music here has an urgency and an edge. Pieces like Bring Back That Leroy Brown and a cover of Big Spender add a touch of humor to contrast the assault of Stone Cold Crazy and Keep Yourself Alive.

John Deacon is tight and solid on bass. Roger Taylor is on some sort of super speed crack stuff as he's a blur on drums. Brian May is fierce and elegant. Freddie Mercury just owns the DVD and the stage. It in no way slights the other 3. I'm sure they even agree. Mercury is that "it" factor. Brilliant voice. Brilliant stagecraft. Impossible to take your eyes off that stage. The DVD contains bonus tracks from the Queen II tour. Great print, great sound. Get this as soon as you humanly can.

Queen - On Fire Live At The Bowl (Eagle Vision)

Here we have a gig from Queen's 1982 Hot Space tour. Hot Space was easily one of my least favorite Queen albums. Having said that, this is a nuclear smoker of a show. Roger Taylor and John Deacon are solid and hot. Brian May soars on guitar. Freddie Mercury owns the stage. His vocals are superb. His piano playing phenomenal (on that front, former Mott The Hoople keyman Morgan Fisher lends his talents when Mercury leaves the piano to stalk the stage). Mercury is a superhero on the stage. Larger than life. Flying, jumping, seducing, caressing a phrase. A force of nature.

Despite it being a tour for Hot Space, we still get Dragon Attack, Tie Your Mother Down, Sheer Heart Attack, Under Pressure, Love Of My Life, Now I'm Here, and so very many more.

A second DVD includes a photo gallery, interviews, and bonus concert footage from Japan and Austria. On Fire is a packed-to-the-gills set. Quality. Quantity. Queen.

Queen - Under Review 1973 - 1980 (Chrome Dreams)

This is an interesting little item. Off the top of my head, I'd equate it to an episode of VH1: Behind The Music, only with actual depth & with real music journalists as opposed to the VH1 fools. The DVD is a sort of history & analysis of Queen's output from the 1st album through 1980's The Game. Paul Gambaccini and Chris Welch add an air of authenticity to the disc.

There are nice bits of seldom seen footage, though, frustratingly, none are complete. Also included are a few comments by the late Freddie Mercury, but the bulk of the comments are by journalists. Writer / guitarist Simon Bradley adds a nice dimension by playing Brian May's riffs on guitar and explaining the construction of them as he plays. This DVD is a nice view for all Queen fans and an engaging, informative disc for the casual viewer. Nicely done.

Ritchie Blackmore's Rainbow - Memories In Rock - Live In Germany (Eagle / UMG)

In my heart and soul, I have a weakness: rock 'n' roll. Not metal, not hardcore whatever, not poodle faker stuff. Rock+roll. That stuff. Well, here it is. Guitarist Ritchie Blackmore took a few days off from Blackmore's Night to be a bad boy again. This Blu-Ray / 2 CD set is the result.

Joining Blackmore were Ronnie Romero on vocals; David Keith on drums; Bob Nouveau on bass; Jens Johansson on keyboards; Candice Night and my future wife Lady Lynn on backing vocals. OK, she's not my future wife (as far as I know, anyway!). A man can dream after all! Back to the show. The set is about a 50/50 split between Rainbow and Deep Purple numbers. Highlights for this Wilcox are Catch The Rainbow, Stargazer, Mistreated, Child In Time (with a tease of Woman From Tokyo), and Difficult To Cure. That's just today. All 14 numbers rock out. The band are superb. The crowd are super-engaged. It feels like more than a concert - clearly an event.

Video & audio are great. Nice package. As a bonus there are 4 performances from a different night than the full show here. Blackmore & Night are back up to speed with Blackmore's Night writing and performing innovative modern renaissance folk pop rock prog. It's where their hearts are and we all benefit. This set is a tasty souvenir of another side. Most definitely a visit from a welcome friend!

Ritchie Blackmore's Rainbow - Black Masquerade (Eagle Vision)

I only ever got to see the Joe Lynn Turner fronted incarnations of Rainbow, so this 1995 line up with Doogie White on vocals eluded my attention. Quite a shame in retrospect. With Paul Morris on keys, Greg Smith on bass, Chuck Burgi (of Brand X fame) on drums, and Candice Night on backing vocals, this was one of the strongest bands our dear Ritchie Blackmore ever brought on the road. Maybe even the strongest!

The gig is from Germany, filmed for the mighty Rockpalast. The band roar through Rainbow classics like Spotlight Kid, Long Live Rock 'N' Roll, Man On The Silver Mountain and Temple Of The King. Deep Purple chestnuts like Burn, Perfect Strangers, and the ever-present Smoke On The Water get fine workouts as well. What this DVD truly showcases is the strength of the material from Stranger In Us All. Ariel is a monster. Too Late For Tears and Black Masquerade are formidable. Hunting Humans and Wolf To The Moon shine darkly.

White is a wonderful vocalist - full of charm and able to handle the Dio, Bonnet, and Turner stuff with ease (the Gillan as well!). Morris is a standout player and Blackmore is astounding from start to finish! A must for Rainbow, Purple, and Blackmore's Night fans. A must for all!

Rainbow - Live In Munich 1977 (Eagle Vision)

This performance is a full show from October 20, 1977. This Rainbow tour fit right between the Rising and Long Live Rock 'N' Roll studio albums. David Stone (from Symphonic Slam) on keyboards and Bob Daisley on bass joined Ritchie Blackmore, Ronnie James Dio, and Cozy Powell in this incarnation of Rainbow. The result was an efficient unit that packed a wallop.

The set for this is Kill The King, Mistreated, Sixteenth Century Greensleeves, Catch The Rainbow, an embryonic version of Long Live Rock 'N' Roll, Man On The Silver Mountain, Still I'm Sad, and Do You Close Your Eyes. Every member is in top form, with Blackmore positively ablaze. Absolutely a force of nature!

This DVD is packed to the gill with bonus content. 3 promo videos for the Long Live Rock 'N' Roll album. 2 revealing interviews. A 1976 Texas TV special. A photo gallery. The big one here though, is a slide show with commentary. It not only covers the set song by song, it also gives a detailed history of the band. Live In Munich 1977 is a treasure trove for any and all Rainbow fans. As good as it gets!

Lou Reed - Transformer & Live At Montreux 2000 (Eagle Vision)

Watching the Transformer portion of this fine blu-ray, there was a special moment. Lou Reed was sitting at the mixing console listening to a few isolated tracks of the song Perfect Day. The instrumental tracks clearly stop him cold and he is choked with emotion. He had never heard them isolated in that context, and the beauty of them clearly touched him. As a viewer and listener, you live for these moments.

As the documentary takes you behind each song on Reed's classic album, you gain quite a bit of insight into the sessions, the players, the time. Lots of footage of Reed, Ken Scott, David Bowie, Herbie Flowers, Mick Ronson, and others. Vintage footage of Andy Warhol and the Velvet Underground round out the story, adding context to Walk On The Wild Side and other pieces. A detailed look at a very important album.

The Montreux concert from 2000 is a nice exclamation point here. Dirty Blvd., Romeo Had Juliette, Ecstasy, and lots more have lots of energy and show Reed still making a valid musical statement many decades into his career. Lots of extras. Great quality audio & video. A winner from start to finish!

Renaissance - Tour 2011 Live In Concert (Symphonic Rock Recordings)

What we have here is a 1 DVD, 2 CD set of Renaissance in concert on September 23 of 2011 at the Keswick Theatre in Glenside, Pennsylvania. They are performing Turn Of The Cards and Scheherazade And Other Stories in their entirety, as well as a new number, The Mystic And The Muse. How cool is that?

The current incarnation of Renaissance consists of Mickey Dunford on guitars and Annie Haslam on vocals as well as Rave Tesar and Jason Hart on keyboards, David Keyes on bass, and Frank Pagano on drums. Everyone but Tesar also provide backing vocals. I saw this incarnation back in 2009, only with Tom Brislin in Hart's slot. Since that time, the band has way more energy and is sharp as a tack. How nice it is to hear stellar versions of songs like I Think Of You, Things I Don't Understand, Trip To The Fair, and Song Of Scheherazade. The performances are lush and warm. Tesar for the most part handles the piano work, while Hart takes care of the orchestrations. In that regard, time has allowed technology to catch up with the needs of this band, as Hart's samples are full and deep.

There a short interview with Dunford and Haslam as a bonus. The camera work is pretty basic, but I like that! The sound is just lovely, and I enjoy how the vocals are spread across the sound field - a great one for headphones! Do yourself a massive favor and go buy this right now. I unreservedly give this my highest possible recommendation.

Renaissance - Song Of Scheherazade (Cherry Red)

This DVD presents 2 rare Renaissance concerts: the first from the Capitol Theatre in Passaic, NJ on May 21, 1976; the second a July 28, 1979 show from the Asbury Park Convention Hall, also in NJ. The video seems like old video tape - a slightly faded gray rather than saturated blacks - both sources are B&W. The images aren't perfect, but certainly very viewable. Audio isn't of current standards, but not bad at all given the vintage and available sources.

Both shows are the classic Camp / Dunford / Haslam / Sullivan / Taut line up. In both cases the band really seem to be "on." Ocean Gypsy and a complete Song Of Scheherazade (with no orchestra) shine brightly on the 1976 show. Likewise Forever Changing, A Song For All Seasons and The Flood At Lyons are standouts of the 1979 gig.

The band seem to be having tremendous fun. It's sometimes overlooked that Renaissance had a great sense of humor about themselves. Glimpses of that are evident in the breezy between song banter of Annie Haslam and Jon Camp. Song Of Scheherazade is a welcome postcard from over 30 years ago, when Renaissance were at full potency. You'll watch this one over and over.

The Residents - Icky Flix (MVD)

Welcome to the dungeon of the eternally obtuse. The Residents are infamous for their bizarre live shows and boundary-pushing music. This DVD collects a good portion of their video output and it's a pretty wild ride! If you are easily disturbed, do not buy this DVD, as it will mess up your mind.

I remember seeing the video for "Hello Skinny" once on cable ages ago and it creeped me out. Years later, on this DVD collection of videos, it still does. "The Third Reich 'N' Roll," "Where Is She?," and the frightening "Songs For Swinging Larvae" are all here as well as a 17:38 min distillation of the "Vileness Fats" movie that hurt my brain. The Residents recorded new music for every track on here & the menu gives you the choice of the new music, or the original versions. A truly amazing DVD that you need to own.

Cliff Richard - Still Reelin' And A-Rockin' Live In Sydney (Eagle Vision)

To many folks, Cliff Richard is a sort of kitschy icon revered and reviled in the classic Britcom The Young Ones. To others he is that guy they've kind of heard of maybe sorta. To others, he is a true rock superstar. On this DVD, as case can be made for all 3, but mostly the latter. A recent gig from Sydney's iconic Sydney Opera House, this concert shows a 73 year old rocker still performing with passion and power.

Richard has surrounded himself with a whip-tight band. I will single out the smokin' guitar of Andy Jones and incredible vocals of Suzie Furlonger (from The 411), but every single band member plays on the same stratospheric level. A dream band for any act! The sound is awesome. The light show is one of the most effective I have ever witnessed. As concert DVDs go, this one is another level. All of which wouldn't mean a thing if the music sucked. Thankfully, it doesn't.

Living Doll, The Young Ones, Wired For Sound, We Don't Talk Anymore, Some People, Summer Holiday, Devil Woman - I mean, c'mon! Rock & pop heaven. Richard throws in classic covers like Rip It Up, Willie And The Hand Jive, and Dream Lover to sweeten the pot. 35 songs in all. His voice is great, he still has the moves, and his between-song patter is engaging and informative. Throw in a behind the scenes bonus and you have a DVD you didn't know you needed, but you do! I rarely say this - one for the family to enjoy together. Talent that bridges generations.

Rush - 2112 - Moving Pictures (Eagle Vision)

This DVD is an expanded version of the Classic Albums show. It adds over 54 minutes of footage cut for broadcast. The new material adds even further background to both albums.

The difference in sound, energy and headspace between 2112 and Moving Pictures is just huge. The former has rougher edges, harder energy and, at times naive experimentation as Rush were spreading their wings to find ways to best express themselves.

By the time of Moving Pictures they were a tightly honed unit. The playing oozes confidence. The compositions are more finely crafted. The 5 years between 2 albums were years of experience that brought the trio to another level.

What I love about the interviews here is the total honesty, the candor. Geddy Lee, Alex Lifeson and Neil Peart clearly love these albums as well as each other. Insightful perspectives on the music, a touch of humor and a love of what they do, make this DVD a winner!

Santana IV - Live At The House Of Blues Las Vegas (Eagle / UMG)

What we have here is a reunion of the original Santana band that brought us all the 1st 3 albums with a new player or 2 added into the mix. For this live album the ensemble is as follows: Carlos Santana - guitar, percussion, vocals; Greg Rolie - keyboards, vocals; Neal Schon - guitar, vocals; David K Matthews - keyboards; Benny Rietveld - bass; Michael Shrieve - drums; Michael Carabello - percussion, vocals; Karl Perazzo - percussion, vocals. Ronald Isley sits in as a guest vocalist on the encores as well.

Lots of numbers you'd want & expect from this iteration of Santana: Soul Sacrifice, Jingo, Evil Ways, Everybody's Everything, Black Magic Woman / Gypsy Queen are all there as well as new material like Shake It and Yambu. The band is straight up on fire from start to finish. The chemistry is there.

This package has the complete concert on Blu-Ray & 2 CDs. The Blu-Ray also includes a very entertaining and insightful set of interviews with the band. Lots of ground gets covered in the interviews and I've no doubt you will find them enthralling! Live At The House Of Blues Las Vegas is a firecracker from start to finish. A sure thing for the music fan in your life as well as you!

Santana & McLaughlin - Invitation to Illumination: Live at Montreux 2011 (Eagle Vision)

Santana / McLaughlin / Montreux. Seems like a natural. In addition, they feature a big chunk of their 1973 collaboration Love Devotion Surrender, so the deck is stacked!

Joining them for the show were quite a band: Dennis Chambers and Cindy Blackman Santana on drums. Benny Rietveld and Etienne M'Bappe on bass. David K. Mathews on keys. Tommy Anthony on guitar. Raul Rekow on percussion. Tony Lindsay and Andy Vargas on vocals. Not a bad ensemble! But could it all work?

For the most part, yes. The early numbers like The Life Divine and a playful section of Stairway To Heaven find the players getting comfortable with each other and finding their respective grooves. By the time we get to Vuelta Abajo and Vashkar - 2 numbers from the Tony Williams' Lifetime catalogue - it all feels locked in. Nice acoustic numbers from our 2 bandleaders are another highlight. On the down side, some songs don't so much end as expire in a wheezing gasp. These are folks who should know by now when to end a number. Also, there's a bit of "almost" playing. A half of a phrase here. A jot of an idea there - never quite developed. If this were to come out on CD (perhaps it has, for all I know), I'd suggest judicial editing.

All caveats aside, this is a nice, warm concert. 2 friends sharing a stage on an all too rare occasion. Well intentioned, heart warming music.

Soft Machine Legacy - New Morning / The Paris Concert (Inakustik)

It is in the DNA of Soft Machine to always be in motion. Soft Machine Legacy keep the tradition alive on this fine DVD. The lineup is John Marshall on drums; Hugh Hopper on bass; John Etheridge on guitar; Elton Dean on reeds and keyboards. Quite a set of players.

The gig was at the New Morning in Paris. The crowd is laid back and attentive. The entire affair has a relaxed atmosphere to it - just 4 guys blowing hot improvisational jazz. Numbers such as Ash and Has Riff have some distinctly angular moments. Lots of exploration with the occasional stumped note or two. On numbers like Baker's Treat and Strange Comforts, the gents fly! Also of particular note is Sideburn - a wonderfully experimental drum solo from Marshall.

The DVD also includes bonus backstage conversations with all four players. For fans of off the wall European jazz, this is a must-have disc!

Spock's Beard - Live (InsideOut)

This is how it's done, folks. No foolin', no fuss, no gimmicks, no interviews cutting into a song, no sudden black & white moments mid-song. Performance captured clearly, well shot, with great, clear sound. Why isn't every concert DVD like this? The concert was shot in Holland in 2007, on a hot night for the band. The set starts with a shmokin' version of On A Perfect Day flying right into In The Mouth Of Madness with a grrrreat vocal by Nick D'Virgilio. Crack The Big Sky from Day For Night follows, with muscular bass from Dave Meros. Next up were The Slow Crash Landing Man, Return To Whatever, and Surfing Down The Avalanche.

The boys show you they can harmonize like real muthas on Thoughts (Part 2), but then, we already knew that! D'Virgilio & Jimmy Keegan serve up a drum duet in hyperdrive that build into a take-no-prisoners Skeletons At The Feast, with wild guitar by Alan Morse and crowd surfing by Keegan. A beautiful Walking On The Wind leads to Ryo Okumoto's solo piece Hereafter. As Far As The Mind Can See and Rearranged close the set with an encore medley of The Water and Go The Way You Go. The energy is high from start to finish. Camera work is great, as is the sound. A nice extra or two round out the package. A must own.

Ringo Starr And His All Starr Band - Ringo At The Ryman (Universal)

Recorded on Ringo's birthday in Nashville, the DVD features the 2012 edition of the All Starr band. Quite an ensemble! Richard Page on bass; Gregg Bissonette on drums; Marc Rivera on saxes and percussion; Gregg Rolie on keys; Todd Rundgren & Steve Lukather on guitars. Everyone sings. Joe Walsh guests on 1 track and several surprise pals join in on the finale.

The Ringo material is as follows: Matchbox, It Don't Come Easy, Wings, Don't Pass Me By, Boys, Yellow Submarine, Anthem, I'm The Greatest, I Wanna Be Your Man, Photograph, Act Naturally, and a medley of With A Little Help With My Friends and Give Peace A Chance. The feature spots are: Evil Ways, Black Magic Woman, and Everybody's Everything from Gregg Rolie. Rosanna, Africa, and Hold The Line from Steve Lukather. Kyrie Eleison, Broken Wings, and a lovely new number titled You Are Mine from Richard Page. I Saw The Light, Bang The Drum All Day, and Love Is The Answer from Todd Rundgren. Joe Walsh adds Rocky Mountain Way to the set.

Lukather adds astounding guitar to everything. Vocals are all spot on. Ringo At The Ryman is two solid hours of can't-miss entertainment. Much to love here.

Cat Stevens - Tea For The Tillerman Live (WienerWorld/MVD Visual)

Tea For The Tillerman Live is a very small production, filmed at the KCAT TV Studios in Los Angeles, in June of 1971. Accompanying Cat Stevens are Alun Davies on guitar and Larry Steele on bass and congas. It's a simple affair in front of a small crowd. Stevens was becoming an international star, but that was still just around the corner.

It's an 8 song set - Moonshadow, On The Road To Find Out, Where Do The Children Play?,Wild World, Miles From Nowhere, Longer Boats, Father And Son and Hard Headed Woman. The short animated film; Teaser And The Firecat is included as a pleasant little bonus.

The performance is simple but passionate. The camera work is pretty basic and all the better for it. Nothing fancy, just incredibly strong songs, well played. Stevens is in great voice (Has he ever not been?). Watching this, you understand why he became a star - he exudes a quiet charisma and his songs are sincere without venturing into cloying territory. I can't imagine anyone not wanting to own this charming DVD. Get off your computer and go buy this right now!

Styx - Live At The Orleans Arena Las Vegas (Eagle Vision / UMG)

What we have here is truly an odd duck of a Blu-Ray. It's 8 songs from a 12 song concert from 2014. The full concert has already been available for a while. The spin here is that the band are interviewed before each song.

The 8 songs included are Too Much Time On My Hands, Fooling Yourself (The Angry Young Man), Light Up, Crystal Ball, Superstars, Blue Collar Man (Long Nights), Rockin' The Paradise, and Renegade. Why did the excise the 4 other songs? It's never explained.

In fairness, the interviews with the band and crew are quite interesting and often insightful, depending on the openness of the person being interviewed. Audio and video quality are perfection. My best guess is that Live At The Orleans Arena Las Vegas, as they say, plays to the base. Bonus stuff galore, but not the other 4 songs!

Styx - The Grand Illusion - Pieces Of Eight Live (Eagle Vision)

For the better part of a decade, bands have been poking into the ol' back catalogue and performing entire albums live. Recently Styx joined the fray as this DVD shows. 1977's The Grand Illusion and 1978's Pieces Of Eight played back-to-back in their entirety. For this particular show, the current line up of Styx: JY Young, Tommy Shaw, Lawrence Gowan, Ricky Phillips, and Todd Sucherman are joined on a few choiced numbers by Styx alumnus Chuck Panozzo on bass.

Lots of big songs in this set. Fooling Yourself (The Angry Young Man), Come Sail Away, Sing For The Day, Blue Collar Man (Long Nights), and Renegade. But it's pieces like Castle Walls, Queen Of Spades, and Aku-Aku that showcase the strengths of the band.

Performances are energetic and tight. Cameras and sound totally top notch. Bonus material is a very informative behind the scenes documentary. This DVD is a joy to watch. Definitely a "must own" that you won't soon tire of. Highest possible recommendation!

Tangerine Dream - 35th Phaedra Anniversary Concert (Voiceprint)

This Tangerine Dream show was filmed at Shepherd's Bush Empire in London on June 11, 2005. The line up for this show was the ever present Edgar Froese along with Jerome Froese, Thorsten Quaeschning, Iris Camaa, Linda Spa, and Zlatko Perica. The set is a trip through much of the band's history. Choronzon, Logos, Force Majeure, Melrose, Ricochet, and Underwater Twilight are just a few of the pieces represented.

Lots of interesting lighting and visuals very crisply filmed. Edgar Froese is his usual hunched over, stoic self. The rest of the players are a bit more active. It may only be me, but I'm just not as into an expanded Tangerine Dream. Give me three keyboardists any day and keep the saxophone. I have nothing against a good sax player - just not in this band, sorry.

As I watched this DVD, I noticed these five little lights just between the top of the filmed image and the bottom edge of the top black letterbox band. They lasted through the entire 167 minutes and drove me nuts! I hope this was just a glitch in my review copy, as if it's a part of every commercially released copy, that'd really suck!

Tangerine Dream - Live At Coventry Cathedral 1975 (Zeit)

Live At Coventry Cathedral 1975 is a short but sweet DVD, clocking in at about 28 minutes, and offering no extras whatsoever, not even a booklet. Filmed by Tony Palmer, it is a live performance of music from the album Ricochet. The line up is as good as Tangerine Dream gets: Edgar Froese, Peter Baumann, and Chris Franke.

There are a few artsy semi psychedelic effect shots here and there, but nothing too distracting. Coventry Cathedral is a stunning setting for the trio, and the audience is clearly rapt and reverent. Lots of candles, statues, and high ceilings are quite a contrast to the big synths, endless knobs and dials, and flashing lights.

The performance itself is mesmerizing. Froese, Franke, and Baumann are studies in concentration. The music that comes out of their machines transcends the decades, Tan Dream fans will adore this, and the uninitiated will find this a great starting point for this fascinating band.

The Richard Thompson Band - Live At Celtic Connections (Eagle Vision)

In addition to Richard Thompson, the band on this DVD is Michael Jerome on drums; Taras Prodaniuk on bass; Pete Zorn on guitar, mandolin, flute & sax; and Joel Zifkin on violin and mandolin. Quite a gifted ensemble, but then I'd expect no less from Thompson. Thompson has a history of working with top players and this band is certainly no exception.

Burning Man, The Angels Took My Racehorse Away, Al Bowlly's In Heaven, Wall Of Death, and Tear Stained Letter are just a few of the songs in a set that balances new and vintage tunes from all points of Thompson's career. Zifkin turns in some very inspiring violin work and Prodaniuk stands out with some monster bass playing! The show is well filmed and has an intimate, organic feel to it.

There are 2 bonus tracks: Uninhabited Man and Johnny's Far Away that are just Thompson and his guitar. With a full band or solo, the man commands attention through fantastic playing and some of the best songs you are likely to hear anywhere. Live At Celtic Connections is a fine document of genius at work. Do your ears a favor and buy this one.

Robin Trower - Living Out Of Time (Ruf / Inakustik)

Play what you know. Stick to what you do best. Don't lose your focus. Robin Trower has evidently learned all these lessons well. The DVD is a solid live performance by Trower and his band packed with absolutely blazing guitar. From the opening notes of Too Rolling Stoned to the closing beat of Little Bit Of Sympathy, Trower tears up the frets. Vocalist Davey Pattison is fantastic, bassist Dave Bronze is cool and precise, and drummer Pete Thomson is a powerhouse. In the end, it comes down to Trower.

Robin Trower plays with a command and a joyous explosion that only a handful of players possess. Known for his Hendrix-like feel, his fingers make love to the fretboard. Bridge Of Sighs,Day Of The Eagle, Rise Up Like The Sun all confirm his mastery. The sound is superb, the camerawork amongst the finest I have ever seen on a DVD. This 2005 concert is an essential to any music fan and indispensable to all guitarists. On a scale of 1-10, this would be an 11.

21st Century Schizoid Band - Live In Japan (21st Century Schizoid Band)

Just a few guys having fun. In Japan. With some cameras around. In essence, it's just that simple. OK, the guys happen to be Mel Collins, Jakko Jakszyk, Michael Giles, Pete Giles, & Ian McDonald. They happened to play mind-blowing versions of classic King Crimson tunes. But other than that, pretty simple.

"Cat Food," "Formentera Lady," "I Talk To The Wind" - all are performed with demonic precision and in loving, glorious detail. If that wasn't enough, the hardcore Crim fans even get a few tracks like "Birdman" from the "McDonald Giles" album. The show, from 2002 in Tokyo, is well shot & the audio is impeccable. As Michael Giles has left the band to be replaced by the womderful Ian Wallace, it's great to have a document of this lineup. Worth hunting down!

V A - Live At Knebworth (Eagle Vision)

I'll never forget not being at this event. I've never been to the UK. I've never eaten a live Squirrel. I've never eaten cheese made from bat milk. I never even saw this concert on TV. A shame really, as it's a corker of a show! Just look at that line-up: Tears For Fears; Cliff Richards & The Shadows; Phil Collins; Paul McCartney; Status Quo; Eric Clapton; Dire Straits; Elton John; Robert Plant; Genesis; Pink Floyd. Not too shabby, Louise! The show's from June 30, 1990 - 24 days after my 30th birthday - I know you wanted to know that. It was a benefit for Nordoff - Robbins Music Therapy & the Brit School For Performing Arts. 2 fine charities.

Lots of quality performances. Status Quo smoke on Whatever You Want / Rockin' All Over The World / Dirty Water / In The Army Now. A fantastic little Tears For Fears set - Change / Badman's Song / Everybody Wants To Rule The World. The Floyd give us Shine On You Crazy Diamond & Run Like Hell. You get the idea.

Sound is fine. Picture is fine. The Blu-Ray includes a nice reproduction of the event program. You already know you need to own this. Just buy it now. You'll feel so much better. You're welcome, Winthrop.

Van Der Graaf Generator - Recorded Live In Concert At Metropolis Studios, London (Convexe Entertainment)

If there was ever a good time party band, it's Van Der Graaf Generator. Their snappy, cheery tunes have captivated masses of folks for decades. Yeah, right. VDGG were and are caustic, disturbing, dark - the grandfather of all emo artists. As this late 2010 gig at London's Metropolis studios shows, time has not softened their edges, thank God.

This is the 3 piece Van Der Graaf Generator: Hugh Banton on keys; Guy Evans on drums; Peter Hammill on vocals, guitar, and keys. They are in fine fettle with Evans a downright percussive maniac. Banton's hands and feet are seemingly always in motion - an octopus of sound. Hammill is everything you need him to be - passionate vocals coupled with strong playing. Pieces like Lemmings, Over The Hill, Lifetime, and Man-Erg are like bleach and flies on your pizza - unsettling! You wouldn't want it any other way from these lads.

I'm especially fond of the camera work on this DVD - it manages to capture key facial expressions of all in addition to giving an intimate look at the performance. The DVD includes a fascinating and revealing interview with the band and the package comes with 2 CDs of the live performance. Brilliant, mesmerizing, necessary.

Rick Wakeman - Classical Wakeman Volume One - Live In Lugano (RSI / Estival)

Rick Wakeman is surely a man with a large catalogue of CDs and DVDs. Put this one in the "essential" category of Wakeman releases. It's Wakeman on grand piano playing with an orchestra in Lugano, Switzerland. No rock band. No vocals unless you count a choir. About as straightforward as it gets.

The set is as follows: The King Arthur Suite, Gone But Not Forgotten, Catherine Howard, Help! / Eleanor Rigby, After The Ball, Merlin The Magician, Journey To The Centre Of The Earth, The Jig. It clocks in at about 90 minutes and quite simply contains the finest versions you are likely to hear of this material.

Camera and sound are both very nice. A simple package, but how flashy do you need it to be? That, in fact, is the great joy here. No ice shows, no capes.Just strong compositions played incredibly well. Most definitely worth your time.

Rick Wakeman - Journey To The Centre Of The Earth (Classic Pictures)

Rick Wakeman - Live In Concert 2000 (Classic Pictures)

2 very interesting releases from this keyboard virtuouso. The Journey To The Centre Of The Earth DVD is from a 1975 show in Melbourne Australia. It features The Melbourne Philharmonic Orchestra & Melbourne Chamber Choir as well as Wakeman's rock ensemble at the time & narrator Terry Taplin. Some of the camerawork is a bit cheeseball as most in the 70s was, but the print is truly great and the sound is fabulous! In addition to the complete Journey, they perform 3 of the 6 Wives & 2 bits from King Arthur. Everyone is in fine form, and the show passes all to quickly.

Live In Concert 2000 is just Wakeman & a bunch of keyboards. In between numbers, he tells many very funny stories, including a memorable view of Yes-mate Jon Anderson: He wants to save the planet while living on another one! Wakeman runs through solo pieces that span his career, Yes numbers, classical pieces, even a pair of Beatles tunes! It's all in an intimate setting with wonderful camera work and stellar sound. Both DVDs are packed with extras & each comes with a bonus CD of musical selections from each DVD. Classic Pictures have set a very high standard in quality and value with these 2 outstanding DVDs.

The Who - Tommy Live At The Royal Albert Hall (Eagle Vision)

A special concert for a very special and worthy cause - Teenage Cancer Trust. Roger Daltrey and Pete Townshend play Tommy complete end-to-end for the 1st time in Who history. OK, a few bits are slightly abbreviated, but slack can easily be cut! For the gig, they are joined by Simon Townshend on guitars and vocals, Zak Starkey on drums, Jon Button on bass, and a triple keyboard threat: John Corey, Loren Gold, and Frank Simes. Tight and fluid. Button brings a great tone to his playing. Impressive.

Highlights from the main set for this Wilcox would be Overture, 1921, Christmas, Go To The Mirror!, Smash The Mirror, Sensation, Sally Simpson, and a wowzer of a We're Not Gonna Take It.

The encore set is I Can't Explain, Join Together, I Can See For Miles, Who Are You, Love, Reign O'er Me, Baba O'Reilly, and Won't Get Fooled Again. Join Together grabbed me here. Most excellent!

There's a very interesting and revealing bonus interview with Daltrey, Townshend, and representatives of the Teen Cancer Trust. The animations that accompanied The Acid Queen and Pinball Wizard are also included. Tommy Live At The Royal Albert Hall is a glorious time spent for a wonderful cause. My highest recommendation!

The Who - Live At The Isle Of Wight Festival 2004 (Eagle Vision/UMG)

It's nice to come to this island and not be visiting someone in the nick! said Roger Daltrey after and acoustic take of Naked Eye midway through the set here. He is clearly enjoying this gig. Pete Townshend seems to be as well. They are joined on this 2004 show by Pete's brother Simon Townshend on guitar, Pino Palladino on bass, Rabbit Bundrick on keys, and Zak Starkey on drums. A super-tight ensemble.

Eminence Front, 5:15, You Better You Bet, Pinball Wizard, Magic Bus, Bargain and lots more to be found on this Blu-Ray and accompanying 2 CD set. Career spanning is the phrase that comes to mind. Roger Daltrey is in great voice and Pete Townshend is just fierce on guitar. No one here is slacking in any way. Everyone earns their applause!

No extras here. Just the concert. No artsy camera junk. Clean and clear presentation. Live At The Isle Of Wight Festival 2004 is a winner from start to finish!

The Who - Live At Shea Stadium 1982 (Eagle Vision)

This was the tour for the It's Hard album. The last Who studio album with John Entwhistle on bass. This was also the last tour with drummer Kenney Jones, who had the thankless task of taking over Keith Moon's slot. Entwhistle, Pete Townshend, Roger Daltrey, and Jones were also joined by Tim Gorman on keyboards. An interesting & in many ways overlooked time in Whoville.

Whatever tensions, drama, and cultural issues were being addressed at the time, it's all irrelevant in 2015. The Who quite simple rock their asses off on this blu-ray. They are, to use a popular current football term, in beast mode. Jones is pure dynamite on the drums. Any complaints are foolish. Precise and propulsive. A perfect match for Entwhistle. His bass is just huge. Spot on, in the pocket, unforgettably melodic. Daltrey's in fine voice - leather and iron - a vocal jackhammer. Fine on the harmonica and solid on 2nd guitar. Gorman is fairly transparent. Backing when he's needed. Unobtrusive otherwise. Townshend is having a great night. His solos kick - just listen to him on The Quiet One! Brutal! He wrings every ounce of power from that Telecaster. Fantastic!

Drowned, Tattoo, Eminence Front, Long Live Rock, Naked Eye, I Saw Her Standing There. Much, much more. 5 bonus tracks. Great sound & video. In terms of the sound - very interesting. The crowd is waaaaaaay down in the mix. Fine by me! I'm not here to listen to the fans at Shea, I'm here to get rocked by The Who! Success! You already know you need this.

The Who - Sensation - The Story Of Tommy (Eagle Vision)

Tommy was a huge influence on my early teens. Not just the music, but Mike McInnerney's album artwork as well. Both helped point me at my future. What we have here is a nice and informative look at the double album from inception to completion to reception to influence. Quite a task! New interviews with Pete Townshend and Roger Daltrey as well as others really peel away the layers.

It changed the world. It changed music. It changed the Who. You just cannot stop watching as we move from the idea stage to the recording stage. Lots of interesting surprises revealed that I shall not spoil here. I came away with new knowledge and deeper respect for all involved.

As an added bonus, the blu-ray includes 30-someodd minutes of footage from Germany's Beat Club of the band miming songs from the album as well as interview footage with Townshend. From start to finish this disc's a winner. Watch and learn. Here comes Uncle Ernie to guide you to your very own machine!

The Who - Live In Texas '75 (Eagle Vision)

There was a time when the Who was a wild, loud brute of a band full of swagger and explosive power. This DVD is all of that and more. Captured in Houston, Texas on the tour supporting Who By Numbers, we get a raw, fist-in-your-face Who. How could one ever settle for anything less?

While you see a band that knows how good it is, you also see a band giving 100% to prove it on that particular night. Performances of songs like Dreaming From The Waist, I'm Free, Substitute, Summertime Blues, and an especially demented Fiddle About are crackling with electricity. Nice to see Naked Eye in the set as well.

Live In Texas '75 is one of the finest Who concert films I've seen. What it lacks in finesse and technical perfection, it more than makes up for in sheer energy and musicality. Oh, and total Keith Moon looniness! Absolutely essential.

Brian Wilson - Smile (Rhino Home Video)

A bit of background here. Flash back to the psychedelic 60s. After the groundbreaking Beach Boys album Pet Sounds, Brian Wilson was inspired to push his creativity to new heights. The next album would be his masterpiece, a visionary work called Smile. The public got a preview with the brilliant Good Vibrations. Sadly, instead of a masterwork, we got a breakdown. Brian fell apart and drew into himself during the sessions. Instead of the home run of Smile, we got the bunt of Smiley Smile. Smiley Smile had less lush versions of Smile tracks Heroes & Villains, Vegetables, Wonderful, and Wind Chimes. Subsequent albums had other Smile bits like Cabinessence, Our Prayer, & Surf's Up. They were pieces of an incomplete puzzle, a few courses of a banquet.

In 2004, Wilson finished his masterpiece. The result was a glorious cohesive CD combining old tracks with new overdubs seamlessly. The impossible had happened. What more could there be? This DVD. A live performance of Smile played end to end. Bursting with technicolor sound. Ice cream for your ears and eyes. Blissful magnificence. DVD 1 is the story behind the resurrection of Wilson and the hesitant reviving of old ghosts to complete the project. It is an engrossing view. DVD 2 is the performance. It is a triumph, a celebration. It will thrill your heart. I cried. Maybe you will too. Imagine seeing the Venus De Milo with arms intact. A work of art has been restored for the ages.

Steven Wilson - Get All You Deserve (Kscope)

It's prog's busy bee poster boy Steven Wilson taking time away from remastering stuff and from fronting Porcupine Tree to put together a solo band, tour it, and give us all this lovely blu-ray as a souvenir. Long sentence! Get All You Deserve is a recording of a live gig in Mexico City on April 12 of 2012. The video is well directed by Lasse Hoile who understands how to pace his cuts, what the viewer needs to see, and what best serves the performance.

For this show, Wilson was joined by Niko Tsonev on guitar; Nick Beggs on bass & stick; Marco Minnemann on drums; Adam Holzman on keyboards; Theo Travis on winds and keyboards. as exceptional a band as I've ever seen. Every player is of the highest caliber and play with a deep, cool fire. Wilson turns in a strong performance on vocals, guitars, and keyboards. While Wilson clearly reigns, this is most definitely a unit rather than an aggregation of soloists.

Lots of high points here. Deform To Form A Star, Sectarian, Abandoner, Like Dust I Have Cleared From My Eye, and Raider II stick out in my head, but your faves may indeed vary. The blu-ray has extra stuff, but it's the concert that you will treasure most. Put on your lace and black lipstick, girls.

Yes - Songs From Tsongas (Eagle Vision)

Subtitled Yes 35th Anniversary Concert, this is certainly a nicely loaded Blu-ray. We get the Tsongas concert. We get a bonus performance of Ritual as well as an interview with Roger Dean. We even get a set from the Lugano Jazz Festival. What could be bad about that? This tour was the Anderson / Howe / Squire / Wakeman / White iteration of Yes. They were firing on all pistons. Killer diller versions of Sweet Dreams, Turn Of The Century, Wonderous Stories (spot the onscreen typo!), and Every Little Thing to name just a few. Not a dull moment at Tsongas.

The same holds true for the Lugano show. If anything, the band are even more fired up! The Fish includes a bit of On The Silent Wings Of Freedom. I've Seen All Good People is fresh and muscular when the drums kick in. Even Roundabout is cool. The stage is dressed more simply, but the band are just gobbling notes as if they're playing for their lives!

The sound is impeccable. The video is stunningly clear. The bonuses as mentioned above take this over the top! Songs From Tsongas is one of the strongest live documents of Yes at their very best. Much love for this one!

Yes - Union Live (Gonzo)

This is what I call a deee-luxe package! 2 DVDs, 2 CDs, a repro of the original tour program, a laminate, and a crew pass - all housed in a Roger Dean illustrated box. Yeah, bay-bee! The main DVD features the final show of the Union tour - August 8, 1991 at the Shoreline Amphitheatre in Mountain View, California. The 2 CDs are the matching audio from this show.

DVD 2 has video from 2 other shows: April 9 in Pensacola and May 9 in Denver. Both gigs include songs not performed on the main DVD: City Of Love, Leaves Of Green, Concerto In D, And You And I, drum duet, Hold On, Shock To The System, Changes, Take The Water To The Mountain, Soon, Long Distance Runaround, Lift Me Up, Starship Trooper, and a Tony Kaye solo. It also includes 5.1 mixes of 3 Shoreline numbers not on the video as well as stereo audio from Wembley and Burgettstown.

Performances are sharp - everyone's in top form. Yes, the line up of Anderson, Squire, Howe, Rabin, Kaye, Wakeman, Bruford, and White threatens to sound ponderous, but they did manage to keep it all fresh. A massively enjoyable set!!

Yes - House of Yes Live from House of Blues (BMG)

This live set is taken from the Las Vegas show in 1999 in support of "The Ladder." Yes is in fine form running through classics like "Perpetual Change," "Awaken," and "And You And I" as well as new pieces such as "Lightning Strikes" and "Homeworld." The concert seems to be presented in its entirety, though I seem to recall a nice version of "Hearts" on this tour which is nowhere to be found here.

Amazing audio and lots of extras to make this a well-packed DVD. There's a "virtual tourbook" with lots of live shots of the band. A computer generated video with a slightly different mix of the studio version of "Homeworld." Interviews with Jon Anderson, Steve Howe, Chris Squire, Billy Sherwood, Igor Khoroshev, and producer Bruce Fairbairn; and some spiffed up HTML stuff for your computer. As DVDs go, this one's well worth the investment.

Yes - Live In Philadelphia 1979 (Image)

How best to describe this DVD? If you were given this show on a bootleg VHS tape, you would think it was decent, but not spectacular. As a DVD, it is borderline humorous! The video quality is dark & blurry, the audio in slightly muffled mono. This was evidently a cable TV special back in 1979. It has cheesy announcing & weak production values reminiscent of a high school A/V club student. Oh, and Yes play on it!

Tracks are as follows:
Siberian Khatru
Circus of Heaven
Starship Trooper
Drum Solo
Excerpt From The Ancient
Your Move / All Good People
Roundabout
The line-up is Anderson / Howe / Squire / Wakeman / White. The performance is nice but not especially inspired. Even the staunchest Yes fans will be disappointed by this one!

Pete York's Super Drumming - Vol. 3 (Inakustik)

Rarely can I say that a title is somewhat of an understatement. Pete York's Super Drumming Vol. 3 would be more aptly titled Astounding Jaw-Dropping Drumming. This DVD is culled from a series of German TV shows York hosted in the late 80s - early 90s. All in the studio, with no audience, it's song after song after song for over two and a half hours. Brilliantly shot, great audio, great vibe.

So, who are the drummers? Among the many you'll find Bill Bruford, Simon Phillips, Louie Bellson, Cozy Powell, Dave Mattacks, Billy Cobham, and Jon Hiseman. Their backing musicians include Jon Lord, Brian Auger, Colin Hodgkinson, Eddie Hardin, and Wolfgang Schmid to name but a few. We're talking highest caliber here!

Highlights include the rare teaming of Bill Bruford and Jon Lord on Bouree from Lord's Sarabande album, a killer Up North - again with Bruford, and a piece called Pots And Pans featuring a drum and percussion duel between Cozy Powell and Pete York that must be seen to be believed! Also included is a bonus DVD with live performance and interview material. Superb!
Frank Zappa - Roxy: The Movie (Honker / Eagle Vision)

This is my favorite Frank Zappa/Mothers Of Invention line up with the Flo & Eddie line up a close second. Wicked musicians with a breezy jazz feel underneath it all. FZ, George Duke, Napoleon Murphy Brock, Ruth Underwood, Chester Thompson, Ralph Humphrey, Bruce Fowler & Tom Fowler are the players in question. Wackiness guaranteed.

Penguin In Bondage, Inca Roads, Cheepnis, RDNZL, & I'm The Slime are among the numbers in the set. Lots of nice surprises I have no intention of ruining for you. Thompson/Humphrey/Underwood are a percussive terror squad. Brock adds so much character and spice both musically and visually. Duke is a maniac in a beautiful way.

Be sure to watch the bonus stuff - several splendid live performances. Every second here is worth your time. My Blu-Ray also came with a CD of a good portion of the tracks for separate listening pleasure. Roxy: The Movie is quite the amazing feature. Most definitely worth the wait. Strengthening the Zappa legacy! Go to the shelter!

Frank Zappa - A Token Of His Extreme (Eagle Vision / Zappa Family Trust)

This is one of those things you hear rumors about. A 1974 era Zappa show. It's 2013 and here it is at last. Recorded on August 27, 1974 (a Tuesday, to be exact!) at KCET studios, this concert special has never officially seen the light of day in the USA. Joining Frank Zappa for this live in the studio gig were Napoleon Murphy Brock, Ruth Underwood, George Duke, Tom Fowler, and Chester Thompson. The ensemble were in crack form, cruising like beasts through the material. What fine material it is!

The Dog Breath Variations, Uncle Meat, Montana, Earl Of Duke, Florentine Pogen, Stink Foot, Pygmy Twylyte, Room Service (with a bit of The Idiot Bastard Son), Inca Roads, Oh No, Son Of Orange County, More Trouble Every Day and A Token Of My Extreme. Bruce Bickford adds a few bits of claymation. Brock is a natural for the camera and Underwood is as charming as she is talented. It's quite a treat to see this band in action!

Bonuses include a memorable spot on the Mike Douglas show promoting Zoot Allures and chatting with guests Jimmie (JJ) Walker and Kenny Rogers. How did I ever live without this incredible DVD?

Frank Zappa - The Torture Never Stops (Honker / Eagle Vision)
I miss Frank Zappa on pretty much a daily basis. If you wonder why, watch this DVD. Filmed on Halloween of 1981 at the Palladium in NYC, it captures FZ and his cohorts on a splendid night. Charlie's Enormous Mouth, Bamboozled By Love, Flakes, and Mudd Club all shine gloriously. Zappa's players for this show were Ed Mann, Tommy Mars, Bobby Martin, Scott Thunes, Steve Vai, Chad Wackerman, and Ray White. Quite a crack ensemble to say the least!
I've seen people remark over the years that Zappa lacked energy on this particular show. I just don't see it. He looks to be having a fun time, playing some killer solos, enjoying his conducting. Surely a highlight of this concert is the 1-2-3 punch of The Meek Shall Inherit Nothing / Dumb All Over / Heavenly Bank Account. It's a biting, witty jab at the Falwells and Osteens of our world and their quest for cash through religion.
Audio quality is nice. video is a bit on the red side, but reflective of the day and accurate to the source. Cute notes from Scott Thunes. A few bonus tracks as well. A wonderful addition to the Zappa video library. You'll play this one often.

Hans Zimmer - Live In Prague (Eagle Vision / Universal)

I hear what you're saying. Who? Hans Zimmer. Zimmer is a composer and you've heard tons of his music. Zimmer has scored films like Gladiator, Inception, Pirates Of The Caribbean, Driving Miss Daisy, The Lion King, Madagascar, and the Dark Knight trilogy. So, yeah, the man has credits. This Blu-Ray is a live performance of music from those films and many more.

Zimmer packed his roster of players with some talented folks! Among the players you will find guitarists Mike Einziger from Incubus and Guthrie Govan of Asia and Steven Wilson fame. Gryphon multi-instrumentalist Richard Harvey. Drummer Satnam Ramgotra. Johnny Marr of The Smiths on guitar. Ann Marie Simpson Calhoun on violin who I saw years ago as a guest with Jethro Tull and more recently a player with little Steve Vai. Czarina Russell - an amazing vocalist and tubular bells player that I was unaware of until now. Tina Guo on electric upright bass - another player new to my ears. As is electric bassist Yolanda Charles who knocked me out! They are but a few of the multitude of musicians here. All first chair players. To call it an impressive ensemble is to downplay their staggering abilities!

Every player gets their spot and the 2 hours plus show is well paced. Zimmer is an engaging band leader, telling fascinating tidbits between numbers and relating interesting stories about many of the players. The audience is respectful during numbers and vocal in between. Sound is stellar. Video is crisp and clean and well directed by Tim Van Someren. Hans Zimmer - Live In Prague pushed a lot of good buttons for me. Very well done. 100% worth your time and money!

The Zombies - Recorded Live In Concert At Metropolis Studios, London (Convexe Entertainment)

I think it's safe for me to say that this DVD / CD set is a celebration of the Zombies and the enduring nature of their music. Recorded at Metropolis studios in London in January of 2011, this gig is from the tour that heavily featured tracks from Odessey & Oracle. The Zombies are firing on all pistons and the choice of material is A+.

The distinctive keyboards of Rod Argent and soaring vocals of Colin Blunstone are well supported by Jim Rodford on bass, Steve Rodford on drums, and Tom Toomey on guitar. The 19 songs here include kickin' takes of I Love You, Any Other Way, Time Of The Season, Tell Her No, Hold Your Head Up (a nod to Argent's other band), and lots more. There is a definite fire to this band - they play with lots of spirit to match their impeccable musicianship.

The camera is close and lingering - no OCD rapid cuts here. The DVD includes a bonus interview with Argent and Blunstone. Quite a nice package!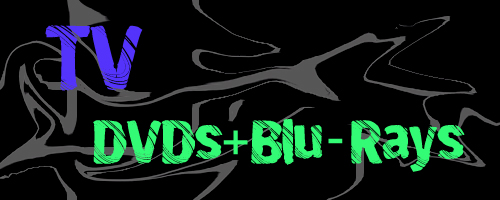 CPO Sharkey - The Complete Season One (Time Life)

I remember the moment as if it was just a few days ago. Johnny Carson looked on his desk to see that his little wooden box was broken. Clearly upset, he asked how that came to be & was informed that Don Rickles had broken it. Carson left the show (with a cameraman in tow) and stormed onto the set of CPO Sharkey to confront Rickles. It was TV comedy gold. It's still hilarious to this day. This 3 DVD set is that Don Rickles vehicle.

This was an easy fit for Don Rickles as he served in the Navy in his offscreen life. Rickles was given a cast of mostly young comic actors to bounce his wisecracks and put downs off of, as well as embarrassing situations to talk his way out of. The first few episodes are a bit stiff, but the series soon finds its' rhythm.

The 15 episodes look pretty crisp for their vintage and the audio is nice. Nothing too fancy - oddly enough it felt like I was watching...TV. The aforementioned Johnny Carson incident is also included here. Notes by Rickles himself round out the package. As the saying goes - fun for the whole family!

ECW Unreleased Vol. 1 (WWE)

I first discovered ECW - Extreme Championship Wrestling - late night on a local cable channel back in 1995. It was full of insane wrestlers like Sabu, Taz (now known as Tazz), Tommy Dreamer, Big Dick Dudley, the Pit Bulls, and many others. What they did defied belief and certainly defied anything that the then WWF was doing. Tables, barbed wire, blood, high flying acts that brought pro wrestling to a new level of violence and innovation. This blu-ray set is a loving tribute to those days.

The discs span the period from 1994 through 2001 - effectively the birth and death of the original ECW (WWE would later revive it in a pale imitation that ultimately failed). Matches like Sabu & Rob Van Dam vs Hayabusa & Jinsei Shinzaki and Dean Malenko vs Eddie Guerrero set standards that have never been met nor surpassed. Between match segments by Joey Styles give both insight and perspective.

The blu-rays are packed with over 8 hours of high octane wildness. See why people still regard this franchise so highly. Get a look into a crazy world of broken tables, women with bulbous implants, cheap beer, rock & roll, and Singapore canes. Like me, you will crave Vol. 2!

The Best Of Fridays (Shout Factory)

Gawd I loved this show when it originally aired back in the day! On the surface, it was the West coast answer to SNL. A fair comparison on 1 level: it was late night ensemble comedy performed live. Yet, Fridays was far edgier. It occasionally stumbled and fell, but that comes with taking risks.

Joining announcer Jack Burns, the ensemble were Mark Blankfield, Maryedith Burrell, Melanie Chartoff, Larry David, Darrow Igus, Brandis Kemp, Bruce Mahler, Michael Richards, and John Roarke. Later episodes also featured spots by Rich Hall.

This best of gives 16 episodes over 4 discs with a 5th disc of bonus material. Key sketches like Diner Of The Living Dead and The Ronny Horror Picture Show are here. Recurring characters like Richards' demented "Battleboy," Mahler & David as "The Matzoi," Igus' iconic "Nat E Dred: The Rasta Gourmet," and Blankfield's frantic, pilled-out pharmacist are well represented. Lots of fine ideas are thrown out there in every episode.

We also get vintage live performances by The Clash, The Cars, Graham Parker And The Rumour, DEVO, Tom Petty, and others. This is a packed set that reminds one that from 1979 to 1982 was an exciting and occasionally dangerous time to watch TV. The Best Of Fridays only makes me hungry for the rest of Fridays!

Goldberg : The Ultimate Collection (WWE)

Bill Goldberg. The man with the 173-0 streak. The man screwed royally by both WCW and WWE. One of my favorite wrestlers, up there with Sabu and Kevin Sullivan in my eyes. Simple gimmicks but effective. Power. That was his gimmick. Straight up power. This 2 disc set is a fine document of his triumphs and tragedies.

Great matches with Diamond Dallas Page, Chris Jericho, and The Rock. As someone who loathes HHH, it's extra satisfying to see him get a good drubbing courtesy of Goldberg! Lots of matches I'd missed the first time around, as well. The Blu-ray even throws in 5 bonus matches: 4 from the WCW days; 1 from the WWE.

Goldberg was a victim of politics. In WCW, Kevin Nash & Scott Hall used their clout to sabotage his career & in the process sow the seeds of doom for the company. In WWE, HHH just didn't like him, so he made sure that his tenure was brief - 10 1/2 months. While most WWE DVD/Blu-ray sets feature lavish biographical information & are promoted like hell, this set is...perfunctory in that regard. A brief voiceover a few times on each disc. Goldberg manages to shine anyway. You're next!

The Hee Haw Collection (Time Life)

My Dad loved country music and country humor. All I ever had to do was to sing & play Mountain Dew on my guitar and Dad would start nodding his head and slapping his knee. He sure loved Hee Haw! He'd laugh at the corny jokes & eye the pretty girls. So did I.

This 3 DVD set is chock full of music, laughs, and memories. Junior Samples telling you to call BR-549. Archie Campbell singing that song with the line You met another and thbbppffff you was gone! Roy Clark & Buck Owens a pickin' and a grinnin'. It's all there Samples, Campbell, Owens, Clark, Grandpa Jones, Minnie Pearl, Gordy Tapp, Lulu Roman, Gunilla Hutton, Cathy Baker, the Hagers, and the rest of the Hee Haw honeys and hayseeds. Corny jokes that still make you laugh anyway. Blackouts and goofy sketches like The Culhanes seem both timeless and fresh.

Did I mention the musicians? Loretta Lynn, Merle Haggard, Conway Twitty, Tammy Wynette, Tennessee Ernie Ford, Charlie Rich, Dottie West, and more. These discs are packed with legends. Bonus interviews & comedy sketches make this package a must. Sa-LUTE!!

Johnny Sokko And His Flying Robot: The Complete Series (Shout Factory)

I love robots. I love Japanese TV from the 60's. Johnny Sokko And His Flying Robot was a 60s Japanese TV series about a boy and a flying robot. I'm all in. See this as a sort of live action Gigantor. This makes perfect sense as both were created by the brilliant Mitsuteru Yokoyama.

In the case of Sokko, we have a young boy who controls an invincible robot quite by accident. Earth has been invaded by the dastardly Emperor Guillotine. The Gargoyle Gang are his minions. Sokko and Unicorn operative Jerry Mano find themselves stranded on the Gargoyle Gang's secret island stronghold. The giant robot was in fact created to serve the evil Emperor but was programmed to obey the 1st voice it heard. Coincidently, it was the voice of Johnny Sokko, and a series premise was born!

This 4 DVD set collects all 26 episodes from 1967-68 (the English dub). The prints are not perfect, but are the best available. Quite watchable. An insightful 24 pg booklet is included. This is pure fun. Pure entertainment. Campy, kitschy, infectious, irresistible. You definitely need this!

Minder: The Original Series Season 1 (BFS)

The concept here is simple but interesting: a con man hires a "minder" to protect him. In this case the minder is ex-boxer Terry McCann - played by Dennis Waterman. The con man is Arthur Daley - played by George Cole. Their chemistry and incredibly strong scripts make this series soar.

This is season 1, from 1979. The clothes, cars, music, and hair are very much of the times. The stories spread over 3 discs are clever, suspenseful, and often funny in spots. At times I was reminded of the spirit of The Rockford Files - a bit dangerous, a bit off-center, always breezily engaging.

I know Waterman from his other big series - The Sweeney. Cole was new goods to me. This guy amazed me. He has a sort of confident comfort in this role. He truly inhabits it. Guest spots by Derek Jacobi, Roy Kinnear, and a pre - Star Trek Marina Sirtis brought me massive grins.

BFS's prints on these are prime. Nice packaging. Now that I've seen season 1 of Minder, I crave more! You will too!

Night Gallery - The Complete First Season (Universal)

I've always been a fan of classic horror. Not what they pass off as horror nowadays. I've no interest in poorly written gore about interchangeable cardboard characters. Classic horror. 5 years after the original run of The Twilight Zone, Rod Serling set his sights on horror and the supernatural with Night Gallery.

This set presents the pilot and the first of 3 seasons. While the series hit its stride with the second season, there is much to be praised here. The Cemetery, The Escape Route, The Dead Man, Room With A View, The Little Black Bag, Certain Shadows On The Wall, The House, The Doll, and They're Tearing Down Tim Riley's Bar are all effective slices of eeriness. Stars like Diane Keaton, Agnes Moorehead, William Windom, Joanna Pettet, John Williams, and Serling mainstay Burgess Meredith all give memorable performances.

The boxed set also includes 1 episode from season 2 and 2 episodes from season 3, including the haunting Whisper. Solid prints and sound. A fascinating journey to the shadows of yesteryear.

Room 222 - Season One (Shout Factory)

God! I hadn't seen an episode of Room 222 in years! The show featured one of my 2 childhood crushes (the other being Juliet Mills as Nanny): Denise Nicholas as guidance counselor Liz McIntyre. Watching the 26 episodes on this 4 disc set I feel safe in saying that I chose my crushes well.

Joining Nicholas was Lloyd Haynes as Pete Dixon, Michael Constantine as principal Seymour Kaufman and Karen Valentine as student teacher Alice Johnson. They all worked at the fictional Walt Whitman High in California. Students included David Jolliffe as Bernie, Judy Strangis (who many remember as Electra Woman's hot partner Dyna Girl) as Helen, and Heshimu as Jason. Season one was filmed in 1969/70 and reflects much of the culture and many of the issues of that time. Over 40 years later, the stories still resonate. Teens are still teens. A key here is that Room 222 was never written down to the lowest common denominator. It aspired. Well scripted, well acted, well directed.

The prints aren't perfect, but they're the best currently available. On the fourth disc there's a swell interview with Constantine and Nicholas, writer Allan Burns and series creator James L Brooks. After watching this 4 disc set, my only question is "Where are seasons 2-5?" Still one of the finest series ever on television.

SummerSlam - The Complete Anthology Volume 3 - 1998-2002 (WWE HomeVideo)

You either find pro wresting entertaining or you don't. I find it often amusing and occasionally hilarious. A friend of mine once termed wrestling "A full contact soap opera." I cannot disagree. SummerSlam is an annual WWE Pay-Per-View event where, well, wrestlers slam each other in the Summer. This 5 DVD set collects the 1998 - 2002 events, full and uncut.

Huge names like the Undertaker and The Rock share the events with the odd lesser light like, "Marvelous" Marc Mero, Mr. Ass, and Prince Albert. Whether famous, infamous, or forgotten, the athletes involved all seem to bring their best games. 2002's Chris Benoit vs. Rob Van Dam match is a thriller. 1998's New Age Outlaws vs. Mankind no holds barred match is pure smashmouth fun. The aforementioned Benoit vs. Chris Jericho in a 2 out of 3 falls match from 2000 is unbridled athleticism.

The packaging is cool. Video and audio quality are stellar. Entertainment quotient is through the roof. Fans of wrestling will love this veritable goldmine of thrills and laughter.

The Super 6: The Series (MGM)

Welcome to my childhood. The Super 6 were a product of 1966. Fun superheroes with Carnaby Street sets full of color and semi- psychedelic designs. The Super 6 were Magneto Man; Captain Zammo; Elevator Man; Granite Man; Scuba Man; and superhero-in-training Super Boing. Every episode also included a short of The Brothers Matzoriley - 3 heads on 1 body getting into all sorts of absurd situations.

The stories themselves have a wit, invention, and intelligence far beyond most TV fare. Excellent voice work from Daws Butler, June Foray, Arte Johnson, and others. The DePatie-Freleng animation is strong. This is a case where the actuality of the work exceeds my fond childhood memories!

This 2 DVD set presents the complete series which sadly only lasted 1 season. But what a season! Oh, yes - if you're able to get the theme song by Gary Lewis out of your head, you're a better person than I!

The Sweeney: The Complete Series One (BFS)

It's the Sweeney and you're nicked! The are the police's flying squad, nicknamed the Sweeney. They are a rough-and-tumble lot at times operating at the very fringe of the law. If they don't cross the line, the often come close. This seventies series from England packs a wallop. Played by the late John Thaw, Jack Regan is a troubled and brooding DI. At times he thinks with his fists. His life is a mess. His wife is divorcing him. He is not at all a happy man. This is very, very bad if you happen to be a criminal. He'll move Heaven and Earth to take you down. Don't get on his radar for the good of your jaw.

Regan's partner is DS George Carter, played by Dennis Waterman. He is often the voice of reason, or at least the buffer between Regan and a villain's broken teeth. Imagine a very pissed off Starsky & Hutch, but with good scripts. Very good scripts. The Sweeney is written on a much higher level than American counterparts. Thaw adds a gritty realism to every nanosecond he's on the screen.

This 5 disc set includes the series pilot as well as the complete 1st season. Great prints. Nice package. Compelling as well as addictive. I need every season now! You must buy this one!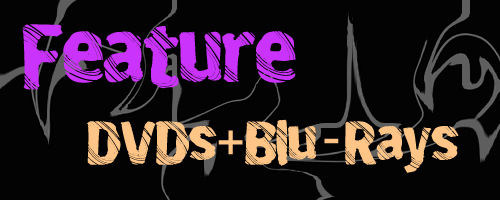 13 Assassins (Magnet)

13 Assassins is the work of director Takashi Miike of Audition fame. The film is set in the latter days of feudal Japan. The basic tale here is that a group of Samurai must kill a cold, cruel leader before he can cause further havoc. To give away more than that would kill the thrill of discovery.

As one might expect of Miike, this is a very violent film with astounding amounts of blood and shocking injury. However, I found none of it to be truly gratuitous. There is a nobility to the script, a mantle of honor. It gives reason to the conflict. The actors raise the game as well. The result is a thinking man's slaughter.

Under Takashi Miike's direction, there is a poetic beauty to every scene. The images juxtapose verdant fields with gallons of blood. 13 Assassins is most definitely for adults only. It is also 100% worth your time. Better to own than to rent this as you'll want to view it many times over.

ABBA The Movie (Polar / Universal)

I'd always heard of this film, but had never seen it. It was the half concert film / half staged documentary with the hokey interviewer. Watching it now, the interviewer is no less hokey, but who cares? ABBA The Movie is packed with live footage from the Australian leg of the Arrival tour in early 1977.

We get to see Agnetha, Benny, Bjorn, & Frida perform pieces like Tiger, Waterloo, Rock Me, I'm A Marionette, and Dancing Queen as well as a host of others. We even get Get On The Carousel, which has never been released (parts of it ended up being incorporated into Hole In Your Soul). Lots of offstage footage of the band as well - all in loving Panavision. The film manages to capture genuine ABBAmania, as the Australian fans pretty much freak out everywhere.

Lots of bonus material on the Blu-ray. I was particularly fond of a 2005 interview with Benny, Bjorn, and filmmaker Lasse Hallstrom. Lots of interesting tidbits in the conversation. For example: did you know that The Name Of The Game is about a psychiatrist and his patient? Tour program and memorabilia galleries and lots more. The print is amazing. I think I need to watch this 47 more times!

Ain't In It For My Health (Kino Lorber)

Subtitled A Film About Levon Helm, director Jacob Hatley's documentary was filmed in the latter days of Helm's life. While it covers his history as a member of the Band, this film is less about the drummer and more about the man.

Sitting at the table, talking. Listening to song lyrics with a friend and a dog. Playing at his midnight rambles. Out in farmland. We see the everyday life of Helm. Sad but fascinating footage of doctor visits dealing with his cancer. Lots of visiting friends including Billy Bob Thornton. What comes across is an ordinary guy who just happened to have been an exceptional musician. A regular guy who looked to be very loved. Not a bad place to be, really.

While there are bits of performances, they are the seasoning, not the meat here. Hatley draws the viewer in and keeps them there. A warm embrace to a man the world lost in 2012. Lots of extras. Worth a view for most anyone, music fan or not. A triumphant film about a real man.

All Purpose Cultural Cat Girl Nuku Nuku (ADV Films)

Sure, you've seen this premise a zillion times: a whacky scientist puts the brain of his sons' pet cat into the body of an experimental android. OK, maybe you haven't. All Purpose Cultural Cat Girl Nuku Nuku is surely an odd duck of an anime concept. This spiffy DVD collects all 6 OVA episodes on one disc.

The video quality is stellar: the animation looks clean, crisp & clear with fine audio. Originally in Japanese, you can watch each episode either dubbed or subtitled in English (I always choose sub over dub!). The disc also has a few nice bonus features to boot.

All Purpose Cultural Cat Girl Nuku Nuku is a funny series with alot of heart underneath the humor. If you are new to anime, this is a great disc to start with, as it is very self-contained. Perhaps ADV will bring us the 14 TV episodes of Nuku Nuku next. Hint hint.

Bad Ronald (WB Archive Collection)

Warner Bros started the Archive Collection to release smaller print runs of films on DVD-Rs that wouldn't normally get a wider release. Bad Ronald reaps the benefit of this imprint. I recalled this 1974 creep-a-thon vividly. 'Bad' Ronald was a young teen who accidentally caused the death of a classmate. Ronald's mother comes up with a unique solution to her son's dilemma. To say more would be to give too much away.

This film was an old TV "movie of the week.' The Archive Collection has put out a passel of these. Films like Don't Be Afraid Of The Dark, and The Stranger Within. I'm hoping they'll get to other made-for-television gems like The Power, Tribes, Daughter Of The Mind, and the eerie Crowhaven Farm. Keep 'em coming!

The Barbarians / The Norseman (MGM)

There's cheese and then there's cheese. Good cheese and bad cheese. Both have ridiculous props and a general cheapness about them. Good cheese knows that it's cheese. Bad cheese is often too serious.

The Barbarians is most definitely good cheese. Bodybuilding twin bothers Peter and David Paul play brothers torn from their mother and raised to hate each other by the vile Dirtmaster (Michael Berryman of The Hills Have Eyes fame). As they grow into jacked adults with manboobs, they must rescue their mother from the clutches of an evil tyrant (Richard Lynch). This 1987 flick is engagingly ridiculous. You simply must watch. You cannot look away.

1978's The Norseman is another matter entirely. A noble Viking searches for his father. He must travel from Greenland to America to battle the fearsome Iroquois nation. The Viking is Lee Majors. Yes, Six Million Dollar Man / Fall Guy Lee Majors, wearing a helmet with a mask. Majors mistakenly thinks he is in a good, important film. Trust me, he is not. The Norseman is bad. A dull turd that cannot be polished. Buy this double feature for the always entertaining wonder of The Barbarians.

Baron Blood (Kino)

See this? This film right here? Baron Blood? You want this. You really do. It's that kind of horror film they rarely make. It's built on a solid story. Odd and more than a bit sadistic, it takes many satisfying twists and turns before delivering a strong ending. It's by Mario Bava so you know it's packed with atmosphere.

A professor and his very hot assistant (Antonio Cantoforo and Elke Sommer, respectively) read an old incantation out loud and very bad things ensue. Gruesome deaths start popping up in the area, and a strange old man wants to buy the cursed castle of Baron Otto von Kleist. Throw the great Joseph Cotten into the mix for added creepiness.

As one has come to expect from Kino, the print is great and there are several extras on the blu-ray. This 1972 Italian frightfest really hits all the right notes. A great midnight-with-the-lights-out flick!

Batman : The Dark Knight Returns Part 1 (Warner Premiere)

I came to this animated feature with great anticipation. I greatly enjoyed the Frank Miller story this is based on. I'm happy to say that they stay pretty faithful to Miller's tale.

For those who may not know, it's a bit in the future. Commissioner Gordon is 70 and about to retire. Bruce Wayne retired the Batman years ago. There is an ultra violent gang wreaking havoc in Gotham City called the mutants. Two-Face himself - Harvey Dent - has had reconstructive plastic surgery, vanished, and just might be behind a new wave of violent crimes. All of this causes Wayne to resurrect the Dark Knight, only Batman is years older and his body doesn't necessarily cooperate in the way it used to. That's the basic setup here.

The animation is high quality as one would expect. The biggest surprise here is the casting of Peter Weller as Bruce Wayne/Batman. He is superb and the role fits him like a glove. I must also make mention of Christopher Drake's excellent score. It brings the drama and the action to higher levels - full of power and emotion. The blu-ray includes an interesting featurette on Bob Kane and a few other bonuses. Fantastic package in every regard. Definitely worth owning.

Bettie Page Reveals All (Music Box Films)

I came into this film wondering what I might learn. Quite a bit, as it turns out. Here's what I went in knowing: Bettie Page was a very pretty woman who posed often in little or no clothes, mostly in the fifties. Come the 80s, she was deified by Dave Stevens and a few others for being very pretty and posing in little of no clothing, mostly in the fifties. I knew that there are some scarily over the top fans. I knew that Irving Klaw took lots of those photos and that Bunny Yeager took a bunch as well. Oh, and that she vanished and no one knew where she was. I think I can say I knew about as much as the average person out there.

Director Mark Mori took me on quite a journey with this film. Mori conducted an extensive interview with Page before her passing in 2008 and in essence, she narrates the bulk of the film herself. Lots of insight into her formative years and her mindset during her modeling years. We learn about her moving out of the public eye and her later years. I won't reveal any details here - it's very definitely worth your time and the discovery. Some fan stuff as well. A bit overboard / rabid in spots. This is true of all fandom, though.

The blu-ray is packed with extras. More interview material, Page films, music vids, photo gallery & more! This whole package is fascinating and a worthy tribute to the life and legacy of the foremost pinup model in history. Own it!

Bird Of Paradise (Kino)

Hello, 1932! Kino has unveiled another King Vidor directed gem - this one a tale from the Polynesian islands. It stars Dolores Del Rio and Joel McCrea and if you look closely, you'll spot a very young Lon Chaney Jr (still credited as Creighton Chaney).

The basic story here is that McCrea visits a Polynesian island and falls in love with Del Rio. She is the daughter of the chief and McCrea is forbidden from having contact with her, and vice versa. Does this stop them? There'd be no film if it did. Their romance is set against a lush tropical background and takes some interesting twists and turns.

The print is actually pretty amazing for 1932. Clear and crisp. It was preserved by the George Eastman house motion picture department. This blu-ray has no extras, but doesn't need them. Bird Of Paradise is a solid tale of star-crossed lovers with a tiny touch of pre-code nudity to spice things up! Well worth owning. I believe I'll watch this again tomorrow!

Black Sabbath (Kino)

Ozzy rocks on this disc...ooops! Wrong Black Sabbath! This is the 1963 Mario Bava directed horror classic. I must say, I hadn't seen this 3 story anthology in over a decade. It still rocks, I'm pleased to report.

The 3 tales are The Telephone (a taut suspenser about a woman and a creepy caller). The Wurdulak (vampires, vampire hunters, and Boris Karloff in an atmospheric thriller). A Drop Of Water ( a creepfest about the perils of stealing from the dead). The stories are simple in their intent and glorious in their execution. You see why Bava has such a reputation for his sets, lighting, and ability to create mood and atmosphere.

The print on the blu-ray is positively outrageous! Although Black Sabbath is 50 years old, it looks like it was filmed next week. Clarity and color are awesome. Everything about this disc says "must own!" If you already know the film, you know why you have to have it. If not, this is a stellar example of classic horror by one of the true masters.

Black Sunday (The US Release Version) (Kino Classics)

I can hear you. You already own the Blu-ray of the European version of this Mario Bava classic. I know, I know. Listen up, pilgrim.

What we have here is the AIP version that was released to US theatres back in the day. Dubbed, recut, different music. This version works every bit as well and loses none of the effectiveness. It still bears the strong, distinct stamp of Bava's genius. I saw it as an opportunity to see the film with new eyes.

The differences are subtle. The music effects the atmosphere and carries just as much strength as the original. The dub is very nice & my eyes get to focus more on the sets when I don't have to read subtitles. The result is that Black Sunday is still as creepy as ever. A landmark horror spectacle that put Bava on the map. I'm lovin' it!

Black Sunday (Kino)

Let's be clear from the outset. This is not the Bruce-Dern-terrorist-super-bowl Black Sunday from the 70s. This is the 1960 classic directed by Mario Bava. If you love atmospheric sets and plenty of mood, Bava is the king. Black Sunday was filmed in loving black & white and Bava maximizes the impact it can have.

This is a tale of revenge and resurrection. It is a tale of the power of evil over the centuries. An evil witch and her minion return from the dead after 200 years to take their revenge on those who burned them alive for practicing the black arts. It is a world of castles, fog, graves, and deep shadows.

This blu-ray is the finest print I've seen of Black Sunday. It is not flawless, but a flawless print does not exist. It is crisp and clear with nice audio. Bava biographer Tim Lucas provides bonus audio commentary and we also get trailers and TV spots. A "must own" for every horror fan. Classic.

Blind Woman's Curse (Arrow)

Imagine it's 1970 and you live in Japan. You go to a movie theatre and this film comes on the screen. My mind reels at what audiences must've thought. It's a Samurai film. It's a Yakuza film. It's a revenge film. It's a ghost film. It's a gory horror film. Wait! It's all of them and more! Directed by Teruo Ishii, Blind Woman's Curse may be its own category.

It stars the beautiful Meiko Kaji as the head of a powerful gang. In battle, she unintentionally blinds a woman (who has a blood-licking black cat). The blind woman is played by Hoki Tokuda - one of writer Henry (Tropic Of Cancer) Miller's 5 wives. There's a guy with no pants that smells. There's a crazy scurrying hunchback. Opium fiends. Incredibly inventive torture. Crime. Murder. Tattoos. Skinning. Swordplay. Guns. Soup. Are you sold yet? You really should be!

The print on my Blu-ray looks gorgeous. Well saturated color & crisp image. Trailers and audio commentary round it out. I am taking the time to write this review, but I cannot wait to watch this one again! How did I live this long without this amazing film?

The Blood Beast Terror (Redemption)

There's definitely something to be said for old British horror films. Well shot, moody, well acted. This late 60s entry is all of the above. With a cast headed up by Peter Cushing and strong direction by Vernon Sewell, it's a taut, compelling affair.

It will take but a few minutes to gather what's going on & who is behind the nefarious goings on, but that's not why one watches. A tight screenplay by Peter Bryan keeps the story moving. Cushing's performance is as brilliant as one has come to expect. He is well surrounded by the likes of Robert Flemyng and Glynn Edwards. The story focuses on a baffling set of vampire-like murders in merry olde England. Who or what is behind them?

The print of The Blood Beast Terror is just gorgeous. Clarity and color saturation look better than 90% of current films. This blu-ray comes with a bonus gallery of promo stills as well as a fun set of horror trailers. I enjoyed the hell out of this one!

Blood Car (Horizon)

It's the not-too-distant future. Gas prices are outrageous. The world needs a solution. A teacher named Archie is working on a solution. The minds of film collective Fake Wood Wallpaper made a quirky movie about what Archie devised.

Mike Brune is Archie, Katie Rowlett is Denise, and former child star Anna Chlumsky is totally endearing as Lorraine. The film is a fast paced black comedy that had me doing spit takes from shock and laughter. It has a transcendent indie spirit that reminded me of 80s satire Repo Man. Lots of charm, lots of gore. Most definitely not for kids!

The DVD includes 2 short films that are pretty bizarre. Blood Car overperforms. Holds up to repeated views. A great late night party film. Anna Chlumsky has grown into a beautiful woman and she lights up the screen every second she occupies it. Absolutely worth your time!

Blood Of Redemption (e one)

What a cast! Dolph Lundgren, Billy Zane, Vinnie Jones, Robert Davi, and Gianni Capaldi all in one mob action tale. Count me in. Blood Of Redemption is a whodunnit? as well as a whydunnit?.
Lundgren plays the bodyguard to a mob family. When the father is killed suddenly and one of the sons is in the slam, it's up to said bodyguard to make sense of all the puzzle pieces of the crime and find out who was behind the murder as well as why did they do it?

Blood Of Redemption is filled with action, semi-clad women, and fun dialogue every step of the way. Jones is coldly brutal. Capaldi makes the best of every scene to great effect. Zane is subtly powerful and delivers a natural, nuanced performance. Jelly Howie, a lovely young actress, is memorable as a girlfriend who has several interesting agendas.

While a strong ensemble piece, the bus is still driven by Lundgren. His performance as Axel is of an experienced man who is a bit world weary yet more than capable of kicking ass when needed. Believe me, it's needed. While it's definitely a lower budget film, Blood Of Redemption doesn't skimp on interesting characters and compelling scenarios. I loved the dialogue and character interaction. It gets in a groove and never stops moving forward. I won't give away any secrets, but will say that this one keeps you glued to the screen and guessing from the first frame to the last!

Boccaccio '70 (Kino Lorber)

Interesting that a 1962 film would be called Boccaccio 70. The title is a reference to Giovanni Boccaccio, author of the Decameron. Boccaccio 70 envisioning 4 erotic tales fit for a 1970 version of the Decameron. That was the intent, anyway. The results were straight out of 1962 and all the better for it.

We really get 4 unrelated short films close to an hour each by 4 of Italy's finest directors. Mario Monicelli's Renzo E Luciana stars the lovely Marisa Solinas and shows what happens when the idealized notion of marriage meets reality. This segment, by the way, was left out of the American release. A shame as it's quite touching. Federico Fellini's Le tentazioni del dottor Antonio stars the delicious Anita Ekberg in a surreal tale of obsession that's hilarious. This was also Fellini's first color piece. Luchino Visconti gives us Il lavoro with a radiant Romy Schneider in a sad tale of a disillusioned wife. The final segment comes courtesy of Vittorio De Sica and stars the ever delightful Sophia Loren. It's called La riffa and tells the story of a carnival girl who raffles off her body for money. The results are not what one might think.

The print on this blu-ray looks like it was struck yesterday. So clean and clear. There are a few extras as well, but the film offers the viewer so very much that extras are almost irrelevant. Boccaccio 70 will entrance and delight.

Brick And Mortar And Love (MVD Visual)
Last Shop Standing (Convexe)

These two documentaries are two sides of the same coin in some respects - yet totally different from each other in others. Both look at the challenges of running a record shop in modern times: Brick And Mortar And Love focuses on the US. Last Shop Standing on the UK. Where they go from there differs quite radically.

Brick And Mortar And Love focuses on ear X-Tacy Records in Louisville, Kentucky. While director Scott Shuffitt does interview a few other store owners, ear X-Tacy is the meat on display. We follow along as the shop needs to downsize to exist. I must say, even at its smallest, it's still larger than most record shops I've been to in my life. A large staff. A stage for bands to play. I couldn't really get too sympathetic here. The owner gripes about how tough things are while his store is a good five times the size of most any indie music shop I've been to in my life! I agree that it's a sad day when any record shop goes under. I've been to Tower Records outlets smaller than the 2 ear X-Tacy locations shown in the film. I'm just sayin'!

In contrast, Last Shop Standing takes a long look at the guts of the music business. It opines more than whines. Shop owners, industry folk, and musicians provide insightful analysis about what has gone wrong and what remains right in the day to day task of running a record shop. Billy Bragg, Paul Weller, and Johnny Marr offer intelligent perspectives.

Both films have much to offer and are worth your time. If you are looking to make a case for actual brick and mortar stores to buy music at, Last Shop Standing makes a far more eloquent argument here.

Captain America (Paramount / Marvel)

Since my childhood in the far flung Sixties I've been a huge Captain America fan. What a hero! When I first heard that he was coming to the screen & was being portrayed by Chris Evans, I was a bit of a skeptic. Thankfully, my doubt was unfounded as Evans put aside his usual winking wiseass character and delivered a Captain America that hit all the right notes. The hero was treated with respect and perhaps even a bit of reverence. The end result being one of the very best superhero films to date.

The blu-ray features a gorgeous, ultra clean transfer of the film that positively sparkles. Color balance, saturation, and depth are spot on. Audio is clean and clear, accurately capturing the dynamics of the source.

Lots of extras to boot. The bonus featurette A Funny Thing Happened On The Way To Thor's Hammer is a hoot. The are a few choice deleted scenes, commentary, and tasty behind the scenes features including a nice piece with Cap co-creator Joe Simon. Excellent package of an excellent film.

Casanova '70 (Kino Lorber)

What? Another Italian film from the Sixties with "70" in the title? Yes indeed. Casanova '70 is from 1965 and directed by the great Mario Monicelli. It stars Marcello Mastroianni as the modern day Casanova. Beauties galore include Virna Lisi, Marisa Mell, Michele Mercier, and Liana Orfei. The premise is that Mastroianni can only get aroused in dangerous situations. Wackiness, as one might expect, ensues.

Casanova '70 is most definitely not for the small fry. Deliciously tasteful nudity abounds. Kino did a fantastic job on this blu-ray. The print is stunning. It's shows Monicelli's use of colors and textures to great effect. Everything about this disc says quality. If you're in the mood for a funny, frothy, sexy romp, Casanova '70 delivers!

The Coexist Comedy Tour (Horizon)

I love this concept: a Jew, a Christian, a Muslim, a Hindu, a Buddhist, and an Atheist all join together for a comedy tour. In this performance documentary, trouble rears its head when the Christian opts out so as not to hurt their shot at a TV career. A replacement must be found! Eventually, a substitute is indeed found. Along the way we see the audition process for the slot and comics of various levels of talent working the mic. In the end, the cream rose to the top.

Sammy Obeid, the Buddhist, is a storyteller with a gentle sense of humor.
Tapan Trivedi, the Hindu, is thoughtful with a bit of an edge.
Tissa Hami, the Muslim, is self-deprecating and endearingly funny. The sole female of the group.
Keith Lowell Jensen, the Atheist, is sarcastic and caustic in a non-offensive way.
Moshe Kasher, the Jew, is hilarious, angry, and more than a bit confrontational as well as very observational.
John Fugelsang, the Christian, was confident and witty - full of funny stories about growing up Catholic. Fugelsang was also the best known of the troupe, best known for America's Funniest Home Videos.

The Coexist Comedy Tour is a grand concept executed exceptionally well. Lots of extras. Lots of laughs. Barrier-breaking comedy.

Colorful (ADV Films)

I could beat around the bush and say this anime reveals the obsessive nature of animators and society and their fascination with soft fabrics. But I won't. "Colorful" is about panties. Nearly 2 hours of vignettes about panties.

The vignettes are in different visual styles with semi-recurrent characters. Here's the general scenario: a guy is frustrated and stares at a glimpse of a woman's panties. I believe I just covered it all in terms of plot. If you're into animated Japanese panties, here's your holy grail. For the rest of us, "Colorful" is cute in small doses.

Daughters Of Dolma (Alive Mind)

I love to learn. I truly do. Prior to watching this documentary by Adam Miklos, I had no clue that there were Buddhist nuns. Monks, yes. Nuns, no!

Miklos brings us deep into the daily lives of the nuns, following their rituals, routines, hobbies, and debates. The nuns are thoughtful as they are vulnerable. They are also very easy to relate to. They check Facebook. They love movies and soccer stars. All the layers are peeled away and nothing is held back. I found them totally compelling and endearing.

Raves to Miklos for bringing this to us! I was sad when this film ended. I wanted to stay with these women longer to absorb their insights and sweet nature. Fascinating, devoted, and humble; the nuns fairly glow with their calling. Do yourself a favor and take a trip to Nepal courtesy of Daughters Of Dolma. Riveting, essential viewing.

Day Of Anger (Arrow)

I know what you're thinking: "Not another Western about arthritis!" Yes, indeed it is, in its own way. Director Tonino Valerii's Day Of Anger (also known as Gunlaw) is a 1967 epic about the checks and balances of growing old in the old West.

Lee Van Cleef stars as an aging gunfighter who befriends Giuliano Gemma, the town doormat. The film twists and turns down different plot alleys and interesting arcs. It never gets boring. Valerii's direction is most compelling. Great use of color. Van Cleef gives a strong performance and is well supported.

As with all Arrow releases there's a bounty of bonuses for your viewing pleasure. Great print & audio as well. Day Of Anger is a cut above most Spaghetti Westerns. Let's call it a Ravioli Western!

The Death Of Andy Kaufman (Wild Eye / MVD)

Andy Kaufman was most definitely a one-of-a-kind human being. So far out there with his twisted but mostly gentle approach to comedy that he often blurred the line between persona and person. That aspect of Kaufman sets the stage for this film.

Writer / producer / director Christopher Maloney approaches this documentary wondering if, in fact, Andy Kaufman's death in 1984 might just be another of Kaufman's ruses. Maloney manages to not make this seem cruel or ghoulish. In the course of his investigation we get a great sense of Kaufman's life and how he effected those he allowed to get close to him.

It's a loving film at its core. I was especially touched by the interview footage of Michael Kaufman, Andy's brother. You can hear the love in his voice as he recounts tales of his brother. In the end, it's almost irrelevant if we really discover if Kaufman is alive or dead. What we come away with is a deeper appreciation of his talents and the comedic legacy he left generations to come.

Doctor Mordrid: Master Of The Unknown (Full Moon)

I can't believe that I had never heard of this movie until very recently. Originally released in 1992, Doctor Mordrid: Master Of The Unknown is actually a Dr. Strange project that evidently lost the rights to use the name. It's quite a low budget affair, yet what it lacks in budget, it more than makes up for in imagination, ingenuity, and panache.

Jeffrey Combs of Re-Animator fame is Mordrid. He stands guard in New York City, protecting our world from the coming of Kabal (Dr. Strange fans know this baddie as Baron Mordo!). Kabal is played by the always committed Brian Thompson (the lead crazy in Cobra). He has crossed the dimensions to make the Earth his own and only one sorcerer can thwart his evil plans!

It's a fun film. Sure, it's a bit cheesy by current standards. So what? Combs feels right as Mordrid/Strange. Dr, Strange is a subtle character and not easy to hit the right notes on, but Combs nails it. Comic book fans - check this one out! I want a sequel!

Dr Terror's House Of Horrors (Olive Films)

This horror flick has always held a fond place in my heart. Dr Terror's House Of Horrors is an Amicus film from 1964. It's one of those anthology films in the vein of Vault Of Horror. 5 supernatural tales about passengers on a train being told their futures via tarot card readings by the good doctor.

Peter Cushing plays the title role and is joined by Christopher Lee, Michael Gough, Donald Sutherland, and other equally stalwart players. Well written, directed, and acted, it's still gruesome fun over 50 years later. It is presented in its proper 2.35:1 aspect ratio - my first time ever seeing an uncropped print of it! Olive Films' transfer is flat out gorgeous. Crisp and well saturated with rich color. Sound is no less fine. The Blu-Ray has no extras, but that's AOK. I am more than satisfied to finally have this Amicus gem at last!

Drew - The Man Behind The Poster (Kino Lorber)

In this world, there is plenty of success. Much more infrequently, there is well deserved success. Erik Sharkey's film documents one such case. The Drew of the title is Drew Struzan. You have seen Struzan's work on countless album covers and high profile movie posters. The various Star Wars films. The Indiana Jones franchise. The Back To The Future trilogy. You get the idea. Unforgettable painted images that define and encapsulate the very soul of any given film.

The documentary takes us from early days of poverty to clawing out a living to eventual recognition and fame. Struzan comes off as a humble artist willing to sacrifice for his art as well as his wife and child. His reward in time was greater artistic freedom as well as financial freedom. We are given glimpses of the artist at work and his techniques. Just enough to whet the appetite without revealing too much. The film is chock full of Struzan's paintings and posters - a true feast for the eyes!.

Sharkey interviews George Lucas, Steven Spielberg, Michael J Fox, Thomas Jane, Guillermo Del Toro, Harrison Ford, Frank Darabout, and others. The very fact that such massive star power all agreed to be interviewed by Sharkey is in itself a testament to Struzan's stature. This is a rock solid documentary of an amazing visionary. The DVD also features a fine clutch of bonus features. For the artist on your gift list. For the artist in your heart.

Ella Cinders (Grapevine)

I've been a professional cartoonist since 1983. I've been a comic strip buff for most of my life. I've always had a fondness for Bill Conselman & Charles Plumb's Ella Cinders. The strip ran from 1925 til 1961 - quite a long run for any strip! Obviously inspired by Cinderella, the strip followed the travails and triumphs of Ella, under the thumb of stepmother Ma Cinders and her daughters Prissy & Lotta Pill.

Director Alfred E Green's 1926 silent adaptation of the strip starred the lovely Colleen Moore as Ella. Vera Lewis gave a memorable turn as stepmom Ma Cinders. The story here involves Ella looking to be discovered by Hollywood via a gala ball. Familiar territory! Comic Harry Langdon has a fine cameo. Grapevine Video threw in a 1925 "A ton of fun" short called Three Wise Goofs. A ton of fun were a gimmick comedy trio: Fat Karr, Fatty Alexander, and Kewpie Ross - each tipping the scale at over 300 lbs!

Moore is charming as Cinders and a scene of her trying to smoke a cigar is hilarious! Organ scores on both the feature and short are outstanding. I felt transported to another era. Prints are about what I would expect from the mid- 1920s. Comic strip buffs will treasure this as will fans of the silent days of comedy. Winner!

Five Dolls For An August Moon (Kino Classics)

For years I've known Mario Bava for his wonderfully atmospheric films like Black Sunday. Five Dolls For An August Moon is a very different sort of Bava movie. It's an Agatha Christie-esque whodunnit not unlike the classic And Then There Were None.

Visitors to an island are getting popped off one-by-one. Add to that an inventor with a valuable new chemical process. Men with mod hair and cool shades drink and lounge. Women in skimpy outfits lose those outfits on occasion and have incredible hair. It's colorful and wiggy. The score by Piero Umiliani is extraordinary. Every aspect of this film is great. When you find out that the killer is....no, not telling!

Kino's print is soaked with rich color and crisp images. Bava's sets sing with color. Bava expert Tim Lucas adds an informative audio commentary. Kino continues to do film fans a service by preserving the Bava legacy. Quite an unusual film. Definitely worth grabbing.

Fortress (Miramax)

In the year 2017, one corporation is building a fortress for the ultimate takeover...your mind. So the blurb for this 1992 Stuart Gordon film proclaimed. Fans of Gordon know him from films like Dolls, From Beyond, Re-Animator, and Stuck. Fortress is a sci fi vision of the near future where population control has gone a bit overboard. Couples are allowed exactly 1 child. After that, pregnancy is a punishable offense. Since in the future abortion is not an option, babies come to term then become property of the corporation.

Christopher Lambert and his wife lost their first child at birth. She is pregnant again so they are on the run for the Mexican border. Both are caught and sent to the fortress - a prison 3 miles under the Earth run by the Men-tel corporation. We meet Kurtwood Smith, Lincoln Kilpatrick, Vernon Wells, and Gordon mainstay Jeffrey Combs down there. Can Lambert save his wife and unborn child and escape? Will Jeffrey Combs get new glasses? How did Kurtwood Smith get that hair? At least 1 of those questions is answered.

This is a fun action adventure with plenty of science fiction in the mix. Lambert is outstanding. Combs and Smith never fail to entertain. Over 20 years later, Fortress still satisfies.

From Straight To Bizarre (Sexy Intellectual)

The subtitle on this DVD is Zappa, Beefheart, Alice Cooper And LA's Lunatic Fringe. It's a fairly comprehensive look at Frank Zappa & Herb Cohen's late 60s / early 70s Bizarre and Straight labels.

Clocking in at nearly 3 hours, this documentary is packed with archival footage as well as interviews with everyone from Pamela Des Barres and Miss Mercy of the GTOs; John French and Bill Harkleroad of the Magic Band; Neal Smith and Dennis Dunaway of Alice Cooper; Jeff Simmons and a host of others. Proceedings are presented pretty much chronologically and the narrative carries along smoothly and honestly. Zappa's strengths and failings are presented fairly.

The DVD includes several bonus segments that are interesting as well as informative. I learned quite a bit watching this one. Entertainingly told and well worth viewing.

From Up On Poppy Hill (G Kids)

I've followed Ghibli Studios from Japan since the late 1980s. Films like My Neighbor Totoro and Princess Mononoke are true milestones of animation. Writer/director Hayao Miyazake put the studio on the map. From Up On Poppy Hill sees the directorial reins in the hands of Hayao's son, Goro Miyazake. He proves to be a juggernaut in his own right.

Yokohama, Japan in 1963 is the setting. Japan is slowly moving forward into the present day as well as gearing up for the 1964 Olympics. We follow the lives of a young lady named Umi and a young man named Shun. To say more than that would spoil things. The story has many intertwining elements. How they resolve is clever and surprising. The script was written by Hayao Miyazake, based on a 1980s manga by Tetsuro Sayama and Chizuru Takahashi. It's a complex and subtle tale that is perhaps too sophisticated for youngsters. Late teens & adults will love it! Visually, it is opulent and mesmerizing. You are drawn into this world and don't want to leave. It feels real. Of a time, yet timeless.

The blu-ray is packed with extras - some 3 hours worth. The film is dubbed in English by an all star cast including Bruce Dern, Ron Howard, Gillian Anderson, and Beau Bridges. Being a purist, I watched it in Japanese with subtitles. Either way, you cannot miss. From Up On Poppy Hill is a film to treasure.

Gigot (Fox Cinema Archives)

When I was a kid, I used to watch this film on TV and cry. Directed by Gene Kelly, this 1962 gem stars Jackie Gleason as an oafish mute in the bowels of Paris. Gleason also wrote the story and composed the score.

Gigot is good hearted but bumbling. He's as poor as it gets and most Parisians ridicule the mute or make sport of his shortcomings. Over the course of the film, Gigot takes the young, neglected daughter of a prostitute under his wing. Things start to get complex shortly thereafter.

Gleason owns your heart from the get go. He makes you laugh, he makes you cry. The story is simple but solid. It never loses you. Gene Kelly's direction is sharp. A perfect choice to feature Gleason's nimble body and expressive face.

Packaging is basic. The print is lovely. Gigot will delight families everywhere. If you have a heart, get this one.

The Girl On A Motorcycle (Jezebel)

Let us start with a moment of honesty. As an actress, Marianne Faithful was...well...Mick Jagger's girlfriend. This film was her moment to shine on screen. She certainly appears on said screen. Sometimes in the all together. A lovely body does not an actress make. Director Jack Cardiff was clearly aware of this, so he hedged his bets by throwing in Alain Delon and giving Faithfull a vehicle that required little from her.

The results definitely scream 1968. There are wiggy psychedelic dream sequences. Groovy outfits and wild colors. It's a pretty film to look at. Sets are interesting. Angles keep the eye busy. It works for the most part.

The Girl On A Motorcycle is by no means a film you will hail as a classic. It's a fun Polaroid of the time. The blu-ray includes trailer, stills gallery, and audio commentary by Cardiff. Nice leather outfit.

God Bless America (Magnet)

I've seen comic Bobcat Goldthwait take the walk of shame for his work in the Police Academy comedies. While I personally feel that there is no shame in making people laugh, if Goldthwait still has any lingering guilt, God Bless America restores the balance. It is a vicious, intelligent dark comedy that often flirts with the edge.

Mad Men's Joel Murray is the lead. His character's life is melting down around him. He hates his life and our current shallow society. He hits bottom and has an epiphany: why not kill all these horrid folks on TV and in the world around him? So he does. Joining him on his spree is a disgruntled young lady (Tara Lynne Barr) with her own set of insecurities. Murray and Barr turn in fantastic performances. Despite their actions (or perhaps because of them), you come to care about both of them. Where it all goes, I will not say. I sure loved the ride!

The blu-ray has lots of bonus stuff. Commentary, interviews, a music video, and more. God Bless America is most assuredly not for everyone. Many will find it too violent, too relentlessly preachy. Goldthwait most definitely presents an unfettered point of view. That's what I enjoy most about it. Here is a vision uncluttered by compromise. Entertaining as hell. One you will not soon forget.

Going Underground (Pride DVD)

The subtitle here is Paul McCartney, The Beatles, And The UK Counter-Culture. I was initially wondering if this would be another attempt to cash in on the good nature & deep pockets of Beatlemaniacs. I can happily report that I was off-base. This is a fine and fascinating counter culture documentary.

Insightful interviews with the likes of International Times founder John Hopkins, Barry Miles (another IT player & noted McCartney cohort), Robert Wyatt, AMM drummer Eddie Prevost, and many others give first hand accounts of when the sixties started turning psychedelic.

Lots of interesting footage, lots of which I'd never seen. Most importantly, a well constructed narrative that takes you square into the UK in the mid-sixties. You see the seeds that were sown as well as how and why they sprouted when they did. It makes perfect sense to feature the Beatles as they were a significant conduit between the burgeoning avant garde scene and mass culture. Going Underground is a valuable historical document that is also entertaining as all get out!

Hatchet For The Honeymoon (Redemption)

Calling Mario Bava's 1970 film Hatchet For The Honeymoon a strange little film is both underestimating it and selling it short. It is brain wrenchingly twisted. Truly bizarre. There is also so much information to process and decipher, it requires multiple viewings just to get your bearings.

On the simplest of levels, it's about John Harrington (played by Stephen Forsyth), who is part of a fashion house. He is more than a bit obsessed with bridal wear - well beyond his trade. There's most definitely a fetish aspect to the film. Lots of blood, veils, mannequins, and allegorical imagery galore. Definite references to Psycho in spots. Having said that, one can see bits of this film reflected years later in American Psycho.

Beautiful print. Luxuriant color. Crisp and clean. A fascinating audio commentary by Tim Lucas is packed with anecdotal as well as insightful information. If you're a fan of director Mario Bava's eerily atmospheric style of horror, Hatchet For The Honeymoon will most assuredly satisfy. Lovers of avant garde cinema will adore this as well!

Hell's House (Kino)

It speaks to the power of film that a movie from 1932 still has impact and relevance. Hell's House is a potboiler about a young kid getting mixed up with the wrong people. Sure, the storytelling is a bit heavyhanded and preachy at times, but no more so than any given Tyler Perry opus.

Junior Durkin plays a young boy suckered in by Bette Davis and Pat O'Brien - a bootlegger back when it meant liquor, not CDs & DVDs! Durkin ends up in a horrid reform school and to tell more would give the tale away. I've seen similar stories in the newspapers, on TV, and in my own family. So have you. Kids don't always make the best life decisions. The results often suck.

Reel 1 of this film suffers from some decomposition, but you soon get past it. The rest of the film is in great shape. Hell's House was well worth preserving not only as an early showcase for Davis and O'Brien, but as a document of how technology may change, but human nature does not. Still a powerful tale some 81 years later.

Help! (Capitol / Apple)

Oh, shocking! Monstrous! This is so! For years, we have endured the absence of the 2nd Beatles feature film from our DVD collections. Yes, there was a long out of print version from MPI, but it was fairly washed out and looked like it came off a decent videotape. We need wait no more. Help! is here - looking spiffy and sounding fab!

The print is gorgeous and presented in its proper 16.9 aspect ratio. Colors are vibrant and crisp. The sound is much improved, and on numbers like You're Going To Lose That Girl and I Need You there is a depth much greater than their current CD counterparts. The standard version has a second disc with trailers, documentaries, and behind the scenes stuff. It includes a nice booklet with notes from director Richard Lester and an interesting little essay by Martin Scorcese as well. There is also a deluxe version with a poster, lobby cards, script, and more.

So very nice to have one of my favorite films so lovingly restored. Thrill once again to Ringo on the run from Clang, Foot, and their respective minions as they seek to part the sacrificial ring given to him by an "Eastern Bird" from his right hand! Give it the gun, Algernon!

The Hills Have Eyes Part 2 (Horizon)

Interesting how film making works! After this film came out in 1985, writer/director Wes Craven pretty much disowned it, saying he only made it because he needed the money. Craven of course went on to make well written sensitive art films for the rest of his noted career. Wait! No he didn't! He pretty much made this film over and over and over and over and over to this very day. Dumb young kids are somewhere they shouldn't be and they get killed off one by one.

The Hills Have Eyes Part 2 is exactly that formula. Every second Michael Berryman is on the screen is entertainment gold! This blu-ray has an exceptionally nice print. Sound is AOK. The extras are trailers and a stills gallery. A great film for late nights hanging out with friends. Grab the chips and dip, Pluto and the Reaper will bring the cutlery!

Hugh Hefner (Gonzo Multimedia)

Subtitled Tony Palmer's 1973 Film About Hugh Hefner The Founder And Editor Of Playboy, this is oddly enough director Tony Palmer's 1973 film about Hugh Hefner, the founder and editor of Playboy. How about that? The documentary is just shy of an hour long. In it, we follow Hefner through his day.

Looking at this 1973 film through the eyes of 2014, as much as it reveals about Hefner, it's also a great snapshot of the times. It comes down to 1 scene. Hef and a bunch of women and men are dancing to groovy music as we see a hand slide in another 8-Track. So indelibly of the day. This is the sort of documentary you never see today. There is no agenda. It's just a look at a very successful publisher. We see his day to day decision making. His fun time. Where he lives, what he does, why he does it. Palmer lets Hefner talk about Hefner.

The results are actually a bit refreshing. Many would call it a "dated" point of view. Let's examine that. Hefner loved beautiful women. Loved the latest technology. Music and the arts. Comics. Good food. Good company. Pinball. I'm waiting for a downside here. By the way, I've no doubt he still loves all of the above to this day. If you don't like the idea of beautiful women, unrestrained sexuality, food, fun, music, and art, don't buy Playboy. Don't by this DVD. But respect those who do. A fine film well presented. Definitely worth your time.

I Married A Witch (Criterion)

Every now and then, patience pays off. I'd been waiting ages for I Married A Witch to be released on DVD. It's long been a holdout. Finally, it has been remastered and released on both DVD and Blu-ray by the fine folks at Criterion. Hooray!

For those who do not know, this 1941 Rene Clair fantasy is a romantic tale of witchcraft, revenge, and politics starring Veronica Lake and Frederic March. Lake and March rather famously loathed each other while making this, but they have a genuine chemistry that crackles on the screen. Cecil Kellaway and Robert Benchley give memorable support.

I've never seen such a beautiful print of this film! Well saturated blacks, crisp images, and nice sound make for a great experience. A packed booklet and a bonus vintage interview with director Clair are icing on the cake. Absolutely magical! For tonight I'll merry merry be!

If I Were King (Universal)

Well, at last! If I Were King has long been one of my "bucket list" films that I was pining for on DVD. Thanks to the Universal Vault Series, it has been released at last. It is director Frank Lloyd's 1938 vision of French poet / rogue Francois Villon's encounter with 15th century King Louis XI.

Villon is portrayed with charm and panache by the great Ronald Colman while the batty monarch is played with glee by Basil Rathbone. Their verbal sparring lights up the screen due in no small part to a very witty screenplay by Preston Sturges. Frances Dee and Ellen Drew are fine additions to a rock solid cast, right down to the extras.

The print is of its time, but clear and solid. Nothing fancy - just a nice straight up transfer. Fine by me. I just want the film. Mission accomplished. Thank you Universal!

Justice League: Throne Of Atlantis (WB / DC)

A brief note: I love comic books. I've read them since the mid 1960s and I've been a pro in the business since Spring of 1983. I latched on to the Justice League back when Dick Dillin was the main penciler. OK - that out of the way, let's go. Throne Of Atlantis. An Aquaman origin story. The League are Cyborg, Shazam, Wonder Woman, Superman, Batman, Flash, and Green Lantern.

Shazam is once more saddled with the personality of a horny teen & totally missing the wisdom of Solomon that is the "S" in his name. Cyborg is a brooding, whiny baby. Wonder Woman is a cardboard vacuum, devoid of personality. Superman is hot for Wonder Woman and oddly lonely. Green Lantern's a jerk. Batman's a brooding jerk. Flash has no perceivable personality. Arthur Curry is a brooding deadbeat who has no clue that he's Aquaman. Not a good start here.

Down in Atlantis, the sheeplike Atlanteans have no clue that the one guy in a weird costume named Black Manta might be a bad guy. As Black Manta and Orm - the half brother of Aquaman - get ready to invade the surface world, Curry is brought to Atlantis by Mera, an Atlantean. Curry discovers his birthright and fully adapts to it in about the time it takes to make a meatloaf. The League get involved and everyone hits stuff.

On the good side, there are a few decent fight sequences. That's about it. The Jim Lee inspired costume designs still blow. The character designs as a whole are abysmal and everything moves in a plodding, stiff fashion. The voice acting sounds like first takes of talking corpses. I never felt 72 minutes pass so slowly. Throne Of Atlantis feels like a 12 year old wrote it in about as long as it took to watch it. Imagine my lack of amazement that it was based on a Geoff Johns graphic novel. Ugh.

In massive contrast there are 4 "vintage" bonus cartoons included. 2 fun episodes of The Brave And The Bold, a Justice League Unlimited episode, and a 1967 Aquaman cartoon that's ridiculous yet head and shoulders above the main feature here in terms of entertainment. Behind the scenes featurettes round out this Blu-ray. It makes me sad to see DC take a hot piss on their franchise characters. Every portrayal totally disrespects the visions of each and every creator. A clear sign that an intervention is needed. I'll supply a wheelbarrow full of enemas if it'll help.

Justice League: War (DC / Warner)

For the 397th time, the DC Universe is introduced to Darkseid. For the 211th time, it's also the origin of the formation of the Justice League. This time it's the Jim Lee / New 52 version, so be warned. Embarrassingly bad redesigned costumes galore.

I grew up reading comics with Wonder Woman, Superman, Green Lantern, Captain (Shazam!) Marvel, Batman, and the Flash. Cyborg was created in my later teens, Darkseid in my preteens. Yet, the inhabitants of this cartoon are not those characters. Perhaps Batman & the Flash come reasonably close. That's about it. Superman now kills people. Shazam no longer has the wisdom of Solomon (the S in Shazam). Green Lantern's a jerk. Wonder Woman is a cardboard moron. Cyborg's a whiny mess. Darkseid has no cunning. No guile. He might as well be called "threat."

Justice League: War is a dark, dumb adaptation of a dark, dumb comic. It is also the latest direction for all of DC. Darkseid, as ever, wants to take over the Earth. The new Justice League's master plan is to stab him in the eyes. How very heroic. How well thought out. A fine example to kids everywhere. Original "creators" Geoff Johns & Jim Lee have a message, children: stab your enemies in the eyes til blood oozes from the sockets. Parents, rejoice! Appalling, isn't it?

This incarnation of the Justice League are assholes. It can be the new A in JLA: Justice League of Assholes. They are now villains who just try to kill the "right" foes. This is what DC & Warner want to proudly present to kids, teens, and parents everywhere. Soulless, violent costumed characters capable of anything. No moral concerns necessary. Disgusting tripe.

Justice League: The Flashpoint Paradox (Warner Premiere)

We've seen this story countless times: someone fiddles with the past and it screws up the present. A common cliche. In this case, the Flash is the fiddler and Reverse-Flash is there to laugh at him. The rest is doom and gloom. The Justice League are actively involved for about 3 minutes. After that, it's alternate-world individuals who are all very very angry or pathetic.

Based on a recent DC series, I never for one moment felt myself emotionally engaged in the mucky tale. Everyone hates everyone else. All the "shocks" are telegraphed. There is no subtlety to any aspect of the story. The character designs absolutely blow. All the women are hideous & the men are bizarrely angular with oddly scaled faces. There is a huge difference between stylized designs & flat out bad designs.

Lots of extra material on the blu-ray. Decent voice acting by the usual suspects. I expected so much more from everyone involved. Pedestrian in every regard.

K.O.Beast - Volume 1: Password To Treasure (The Right Stuf International)

Take 4 creative folks who worked on everything from "Maze" to "Blue Seed" to "Outlaw Star" to "Burn Up W" and stir. You end up with a very wacky series called "K.O.Beast." It's bright and brilliant and totally engaging piece of anime.

The lead characters morph back and forth between human and animal forms and the bad guys are, well, humans. The story is a sort of futuristic treasure hunt with Earth shattering consequences. Transfer if awesome. English dub is palatable, subtitles are clean & clear. "K.O.Beast" is full of action and humor and you warm up to the leads very quickly. Very highly recommended!

Legends Of The Knight (Virgil Films)

Some things are not what you perhaps anticipated. In this instance, very much for the better. I came into Legends Of The Knight anticipating a documentary about the history of Batman. That might be fun. It also might be boring. This documentary is in no way about the history of Batman. It is also far from boring!

Director Brett Culp brings us stories of men, women, and children from all walks of life unified in their love of the caped crusader. All have used that inspiration in positive and fascinating ways. I really don't want to tell the stories here as you really must see them yourselves. Trust me, it's very much worth your time!

Kudos to Culp for bringing us an engaging and thoughtful film. I sat mesmerized with a huge grin on my face. Legends Of The Knight will be embraced by comic book fans, but I see it connecting well beyond that. This is a film about the beauty and triumph of the human spirit over most any obstacle. My highest possible recommendation.

Lisa And The Devil & The House Of Exorcism (Kino)

This is one weird little film. In fact, it's 2 films! The original is called Lisa And The Devil, directed by the master - Mario Bava. It was deemed too odd and confusing for US audiences, so it was re-cut, with extra footage featuring Robert Alda, and rechristened The House Of Exorcism to cash in on the popularity of The Exorcist at the time.

Elke Sommer is Lisa and Telly Savalas just might be the devil. While visiting Spain, Sommer ends up in a strange residence of even stranger people, corpses, mannequins, and unclean goings on. Everything rather quickly descends into a sort of madness that may or may not be controlled behind the scenes by Savalas.

The blu-ray is packed with extras - commentaries, trailers, and other features. As with all Bava films, you simply must own it. Don't even hesitate. This one will rule your subconscious for weeks! Creepy!

Little Lord Fauntleroy (Kino Classics)

A long time favorite of mine and much beloved by my father. Directed by John Cromwell, this 1936 film adapts Frances Hodgson Burnett's classic novel splendidly. Young Freddie Bartholomew turns in his finest performance in the title role.

C. Aubrey Smith is imposing as the Earl of Dorincourt and Guy Kibbee is engaging as Bartholomew's bootblack friend. Screenplay by Hugh Walpole and music by Max Steiner just hit this out of the park.

The print on this blu-ray is not perfect, but certainly the best you will ever see. It's another 35mm nitrate from the George Eastman House Motion Picture Department courtesy of the David O. Selznick estate. How lucky we are to have a company rescue these wonderful treasures of our cinematic history. I cannot imagine anyone not enjoying this engaging film.

Lost Keaton: Sixteen Comedy Shorts 1934-37 (Kino Classics)

Ah, the great stone face! Buster Keaton was purity personified. Purity of intent: to make people laugh. Every action. Every movement. He made funny things funnier. This 2 disc set is as good an example as any. This blu-ray is comprised of 16 2-reelers from the early age of sound. Although Keaton will always be revered as a silent comedian, his antics worked just as well with sound.

The shorts here were made by Educational Pictures, an otherwise undistinguished studio. Keaton had lost his big studio clout at the time, so some work was better than none. Keaton rewarded Educational by turning in 16 comedy gems. Shorts like Palooka From Paducah, The E-Flat Man, and Love Nest On Wheels are full of wild stunts, ridiculous situations, and laughs galore!

The prints are the best one can hope for from such a small studio. Keaton historian David MacLeod provides copious notes for the booklet. This set will knock you out and have you laughing for years to come.

Magical Mystery Tour (Apple)

Here it is on blu-ray. The unjustly maligned Magical Mystery Tour. Doubly cursed in a way. After the triumphs on film of A Hard Day's Night and Help! as well as the groundbreaking studio album Sgt Pepper's Lonely Hearts Club Band, many folks at the time view this film and accompanying disc to be more of a bunt than a home run. 44 years later, an entirely different animal is revealed.

What I saw here was 4 guys being 4 guys. Not so much the "Fab Four" as 4 lads goofing around on a holiday. More in touch with their youth than with Beatlemania. Singing and drinking and behaving like guys that are taking a break from the aforementioned Beatlemania. The real reveal here is watching John Lennon playing with the little kid on the bus. It's a strikingly human moment. He's just a guy making a kid smile and in turn making himself smile.

Then we get those videos for Fool On The Hill, Your Mother Should Know, and I Am The Walrus. Everything else is just gravy. Or spaghetti. The new restoration looks just beautiful and sounds fantastic. The disc comes bursting with deleted scenes, alternate takes, and an audio commentary by Paul McCartney. Roll up! Roll up! This tour is most definitely worth the admission!

Mark Of The Devil (Arrow)

The quote on this film is Positively the most horrifying film ever made. That's a tough call. I will say this - here in 2015, this 1970 film is still truly disturbing. What I saw on my screen was unlike most anything I've seen.

Nuns raped. People very realistically burned alive. Stabbed with what looks like an awl. Torture of all sorts, including the pulling out of a woman's tongue. Clearly not a movie for the kids. Herbert Lom, Udo Kier, and Reggie Nalder are witch hunters. Killing in the name of God, but really at their own whims and to cover up a multitude of sins. Rape someone? Well, she's a witch and Satan made her seduce you. Want someone's land? They are possessed so torture & kill them, then give that land to the church! The scary thing here is how very prophetic this film is. Replace "Witch" with "Jew," "Black," "Muslim," "Immigrant," or "Liberal" and it fits. The world still loves to hate then judge then kill.

Awesome print. Bonus featurette. Director Michael Armstrong's Mark Of The Devil is strong meat that will stay with you. Highly recommended.

Massacre Gun (Arrow)

The time is 1967. The place is Japan. Director Yasuharu Hasebe Brought us a noir toned vision of violent mob life with Massacre Gun. The star of the film is the coldly brooding Jo Shishido. His performance is calculating and subtle.

I'd not seen this film before, so it was a revelation to me. The feel is more 1950s than it is 1960s. That is in no way a bad thing. The film is full of cool bop jazz and lots of guys in suits wearing hats. A dash of nudity here & there but it's part of the atmosphere. The key here is revenge and brutality that will make you wince. These mobsters don't cut corners. Some of the methods are quite surprising. Not what I've become used to in American mob flicks.

The print is a thing of beauty. Clean and crisp. The audio feels nice: bright, but not overly so. Arrow has packed the disc with enough bonuses to please even hardcore fans. In fact, the whole outing feels like hardcore fans themselves put them together. Massacre Gun is a most excellent slice of punch-to-the-face cinema.

Merrily We Live (Grapevine)

For decades, I've always cited My Man Godfrey as my favorite film of all time. Directed by Norman McLeod, 1938's Merrily We Live is very much the spiritual cousin to Godfrey. We have Brian Aherne as an author mistaken as a tramp and hired to serve an oddball family. Wackiness ensues.

Billie Burke is the lovably batty mother. Constance Bennett and Bonita Granville are the beautiful daughters. Clarence Kolb is the grumpy dad. Alan Mowbray the butler on the verge of a breakdown. Nice turns by Patsy Kelly and Ann Dvorak to boot. Add two hounds named "Get Off The Rug" and "You Too" and you have a breezy, frothy romp.

Merrily We Live has been long sought after by film buffs, so it's nice to see it on DVD. Grapevine's print is certainly far from perfect, but very watchable. Until MGM get their act together, this version will do quite well! Entertaining from start to finish!

Monty Python Live (Mostly) - One Down Five To Go (Eagle Vision / Universal)

There are several ways to look at this Blu-ray. If you are looking for groundbreaking, irreverent comedy, look elsewhere. If you're looking for a gaggle of aged gents trotting out their old pieces for a devout / rabid audience, you already bought this I'd wager. John Cleese, Eric Idle, Terry Jones, Michael Palin, Terry Gilliam, Carol Cleveland, an orchestra & chorus are as live as they get. Graham Chapman appears on the screen.

There are a few new bits, but they don't resonate terribly deeply. More clever-clever than clever. On the stage, live performances of the classic Monty Python's Flying Circus seem more pleasantly nostalgic than funny. That's the real vibe here - pleasantly nostalgic. Then there's the word they'd all frown at. Safe. It's all so very safe. There's absolutely no point where anyone is flying without a net.

Let me clearly state that I love everyone involved. Pioneers. Visionaries, really. Every Python here is still staggeringly talented. They still make plenty of creative new entertainment. I love that. I will always love that. It's just time to retire the Python banner with dignity. Don't be that 65 year old pro wrestler still trying to pretend to be 21. Thank you.

No Clue (Entertainment One)

A hardboiled detective noir comedy set in Vancouver. Only the detective is not really a detective. He just allows a woman (the always smokin' Amy Smart) to believe he is because, well, it's Amy Smart. His wiseass pal, played by David Koechner, helps our hero along the way. The hero in question is played by Brent Butt - a Canadian comic / writer. The entire film depends on you buying in to Butt.

I did. He had a bumbling but engaging quality. The film was packed with gags and asides but none of it distracted from the mystery. Amy Smart proves to be much more than eye candy, adding a sort of Lauren Bacall atmosphere. The wonderful Kirsten Prout plays a daffy spoiled rich girl who might be more than we see. Carl Bessai's direction is interesting and imaginative. I allowed myself to buy in to the premise and was well rewarded.

The DVD has a bonus audio commentary by Butt & Bessai. There's also a "making of" featurette. No Clue is a tiny indie film that will make you chuckle while you try to unravel a mystery packed with twist after twist. Definitely worth your time.

Nosferatu (Kino)

As I write this, I am 50 years old. Nosferatu still creeps the hell out of me and it is the only vampire movie to ever do so. The performance by Max Schreck in this F.W. Murnau masterpiece is the stuff of nightmares. Schreck's movements are otherworldly, amplified by Murnau's direction and angular caustic lighting choices. When I first saw this as a youth, it bothered me, like I saw a gimpse of Hell. Little did I know, how little of it I saw.

This restored version from Kino International puts over 20 missing minutes back into the film. Hans Erdmann's original 1922 score is there as well. The print is nothing short of amazing - clearer than when it was first shown! You can even clearly see the rat-like hairs on Schreck's ears!

The Kino restoration is a 2 disc set - 1 disc with English intertitles, the other with German intertitles. Lots of bonus material on the making of the film, the restoration process, the life of Murnau and much more. They aren't kidding when they call it the ultimate DVD edition!

Nothing Sacred (Kino)

I've been a Carole Lombard fan most of my life. Her beauty and her comic timing put her in a class of her own. Hot on the heels of the screwball classic My Man Godfrey, in 1937 Lombard was paired with Frederic March in her only color feature - Nothing Sacred. The film was a wry commentary on the press' and the public's need for heroes, heroines, and headlines. 75 years later, very little has changed in that regard.

For ages I've watched patchy, washed out prints of this film. This blu-ray was like viewing it for the first time. Nice print, nice sound, nice color balance and saturation. Is it perfect? No. Nor do I expect a 1937 film look like a 2012 film. It's just not a realistic expectation. This is the best print I've seen and am ever likely to.

Kino is to be thanked for rescuing this William Wellman directed gem from fading into obscurity. Authorized by the David O'Selznick estate, Nothing Sacred is back to bring laughs and love to new generations of film fans.

Of Human Bondage (Kino)

This has long been a favorite film of mine. The unforgettable W Somerset Maugham story of an intellectual clubfooted physician's obsession with a crass, cruel waitress and how that obsession spirals his life into a personal hell. It has had several screen incarnations. None have the subtlety and impact of this one.

On a personal note, after not seeing this gem in over a decade, I was struck with how it mirrored a relationship I was in some 15 years ago and the negative effect I allowed it to have on every aspect of my life at that time. Life indeed imitates art!

The stars here are Leslie Howard and Bette Davis. They both shine.Max Steiner's powerful score supports the drama well. John Cromwell's direction is artful genius.

There is this lovely fine, fine grain to the film that feels very organic. A beautiful restoration. The blu-ray includes an 83 minute documentary on the life and work of Maugham. Of Human Bondage is quite simply a "must-own" for your collection.

Paul Williams Still Alive (Virgil Films)

Here we have an interesting little film. Director Stephen Kessler followed composer / performer / actor Paul Williams around to put together this documentary. Well, it's really more than that. It's a learning experience about interaction.

Kessler approaches his subject as a washed up has been who ought to be miserable about his lot in life. He seemed to be looking for - perhaps hoping for - a bitter ex-star. Funny thing is - he's not. Paul Williams comes across as a very talented man quite comfortable in his skin. The gigs are in smaller halls - but this is true of 99.9% of all live performers over time. He still writes fine music. He has a lovely family and a nice house. In honesty, one sees a pretty darned contented guy. Kessler, however, does not.

Kessler is in a sort of misty disbelief throughout much of the documentary. Why isn't Williams devastated by his past drug abuse? Why isn't Williams ashamed of playing smaller venues? Why isn't Williams a cowering has been? These things really seem to bother our director. I was struck by the thought that this is really a film about a director trying to shoehorn Paul Williams into a story the director has already written in his mind rather than the true story.

If you watch Williams, you see a man still full of adventure and enjoying life. He plays intimate concerts around the globe where he is treated like a King by his fans. The overwhelming spotlight of fame has come into more manageable focus. Dare I say - Williams seems like a happy guy. He tolerates Kessler well and takes the invasion of his space in stride.

The DVD also includes 5 live tracks of Williams in concert. Paul Williams Still Alive is a fascinating portrait of Williams as well as an equally fascinating study of a filmmaker and his presumptions.

Permissive / That Kind Of Girl (Jezebel)

Jezebel refer to this as a perils of promiscuity double feature and that really hits the nail on the head! It seems the Brits really became obsessed with warning the youth of UK what would happen to them if they strayed even the slightest bit outside of the societorial norms of that time.

1970's Permissive tells the tale of groupies following prog / folk / rock band Forever More. Sex, drug use, death, and dirty clothing abound in this cautionary tale. In addition to Forever More, prog and psych fans will no doubt enjoy pieces by Comus and Titus Groan as well. Pretty groovy!

That Kind Of Girl turns the clock back to 1963. Here in the US, this film was known as Teenage Tramp. Don't you love it already? This one explores the dangers of STDs, how to acquire them, and incredibly cheap looking furniture. Beautiful girls and guys with Vitalis driven hair are displayed in glorious black and white. Ban the bomb and watch out for VD, my friends!

The Point (MVD)

I have such vivid memories of watching this film on ABC back in 1971. Simple but effective animation by Fred Wolf. Narration by Ringo Starr. Then there were those warm, beautiful songs by Harry Nilsson, highlighted by the unforgettable Me And My Arrow.

The story tells the tale of Oblio, a round headed boy in a kingdom where everyone has a pointed head. Oblio and his dog Arrow are banished to the Pointless Forest for not having a point. Oblio goes through a series of transformative adventures before...well, I won't give it all away. It's a tale about love, learning, tolerance, bias, and much more. A deceptively simple story with much under the surface.

This DVD looks very nice. The transfer is crisp and clean. The disc also includes 4 bonus featurettes to boot. 41 years later, The Point stands tall. Adults will love this every bit as much as a new generation of kids. Remember - you don't have to have a point to have a point!

Popeye The Sailor - 1933 -1938 (Warner Bros)

Some things are part of your DNA. The black and white Max Fleischer cartoons are surely part of mine. I was not familiar as a child with the classic Elzie Segar comic strip. Cartoons like We Aim To Please, A Clean Shaven Man and Big Chief Ugh-Amugh-Ugh, thrilled me, made me laugh, made me sing.

This 4 disc set brings them back with startling clarity and a ton of extras. You get 60 Popeye shorts, bonus cartoons featuring Koko The Clown, Krazy Kat, Colonel Heeza Liar and many more! Documentaries covering all things Popeye: history, characters, voice actors, music. Commentary from the likes of John Kricfalusi, Paul Dini and Greg Ford. These DVDs are just packed!

Bluto's a prick and a felon. Olive Oyl's a bit crazy. Wimpy's a selfish mooch. Popeye's a mumbling mess of muscle. They live in a world of wild violence and insane situations. Every child should see them and rejoice. Treat the child inside of you to this essential gift for your heart, soul and funnybone!

Primitive London / London In The Raw (Jezebel)

Primitive London and London In The Raw are 2 documentaries about the seamy, steamy side of life in London in the mid 1960s. Both are products of writer / director Arnold L Miller and well shot in positively lurid color.

The features are actually presented on the DVD in reverse order of their billing. This makes sense as London In The Raw was released in 1964, and Primitive London in 1965. Between the 2 we are treated to a school for strippers, mods, rockers, beatniks, hair transplants, Billy J Kramer, a live birth, the slaughtering of chickens, lingerie, free love, strip joints, clip joints, men on wooden horses, and much much more! The prints are great - very nicely restored.

Perhaps these films were a bit shocking in their day, but seeing them now they are a hoot! A quaint trip in the time machine. I can imagine these as fueling gatherings and parties with some sure laughs. Very highly recommended!

The Prodigal Son (Universe Laser & Video Co., Ltd.)

A transitional Chinese martial arts film circa 1981 with roots in the traditional, but clearly showing humor and stuntwork that more contemporary films feature. Directed by "Marshal Law" star Sammo Hung (who also has a small role) it stars Yuen Biao and the late Lam Ching Ying. "The Prodigal Son" is the tale of a spoiled brat (Biao) who must humble himself to learn the martial arts from a true master (Ying).

A crisp letterbox transfer with slightly trebly audio. This DVD features multilingual subtitling, profiles of Biao and Hung, and several trailers. A classic of the genre.

Project A-Ko (Image/U.S.Manga Corps)

An old favorite beautifully transferred to DVD. Released in Japan in 1986, this odd slice of anime is quirky good fun! It tells the story of three teenage girls: A-Ko, B-Ko & C-Ko. A-Ko is the daughter of Superman & Wonder Woman; B-Ko is the daughter of Tony Stark a/k/a Iron Man, and C-Ko is cute & whiny. It's a humorous sci-fi lesbian triangle action/adventure feature cartoon. Plenty of goofy gags, wild robots, anime in-jokes,and smelly underwear.

The DVD presents "Project A-Ko" in it's theatrical letterbox format. Options include chapter encoding and 3 choices of language: Japanese, English, & Japanese with English subtitles. The English dub is ok, but lacks the flair of the Japanese voice actors. Towards the end of the film, the subtitles start appearing a bit ahead of the dialogue but is otherwise very nice. Excellent print transfer and deep, clear audio make this a winner on every front. If you're new to anime, this film is a great way to dip your toe into the waters.

Ranma 1/2 Set 7 Special Edition (Viz)

Anyone that knows me well knows my undying love for all things Rumiko Takahashi. Urusei Yatsura, Maison Ikkoku, Inu Yasha - the list goes on. Ranma 1/2 is quite dear to me. The bizarre tale of Ranma Saotome who fell into a haunted well and changes into a girl when he gets wet is unique to say the least. A wacky, fascinating cast of characters keep you glued to the fun & furious storylines. It's genius. I first saw the anime years back - a friend copied his copy of a copy of a copy taped off of Japanese TV - commercials and all. I didn't understand a lick of Japanese, but figured out the gist of everything after repeated viewings.

Here we have set 7 - the final 23 episodes of the series in HD. I'm going to be geekily honest here - it brought a tear to my eye to see how beautiful these episodes looked and sounded. Nothing short of stunning. Images are so solid & crisp. The color is vibrant but not oversaturated. Sound is sharp & warm. I call it "baby bear" because it's juuuuust right!.

Lots of extras & options. Clean opening & closing animations. Next episode teasers. Original Japanese & horrible English audio (NEVER listen to English language audio!!). Splendid English subtitles (YES!!). A We Love Ranma featurette. 32 page booklet & even a cool art card all housed in a kickass slipcase! Come and revisit the exploits of Ranma, Shampoo, Ryoga, and all their families, friends, and foes. I'll put the kettle on! This, my friends, is a must-buy! Essential.

Room 237 (IFC Midnight)

I'd heard about this film and was intrigued by the premise. My nephew bought it the day it came out on blu-ray, so it was just a matter of days until I got to see it. It did not disappoint.

Room 237, of course, is the room in Stanley Kubrick's version of The Shining where lots of bizarre stuff occurs. Director Rodney Ascher's documentary interviews several folks with various conspiracy theories: the film is about the genocide of the native Americans. The film is a cleverly disguised tale of Kubrick's participation in the faking of the Apollo 11 Moon landing. Several others as well. All point out bits of "evidence" in the film itself. All make sense in their own way. Mind you, they cannot all be correct, but the cases made are certainly at least plausible. All are certainly fascinating.

Watching Room 237, what I came away with was how very passionate these folks are in their beliefs. They also adore The Shining. I can't help but think Kubrick would smile at the thought that his film continues to inspire imaginations several decades in. Quite worthy of your time.

Santa Claus Conquers The Martians (Horizon)

S-A-N-T-A C-L-A-U-S! Hooray for Santy Claus! the opening song exclaims. Yes, it's that infamous mid Sixties Christmas camp classic - now on blu-ray for your holiday consumption. No, you're not dreaming - it's really here!

The children on Mars have been watching Earth TV, where they see the ever delightful Santa Claus. This causes them great sadness, so those wily Martians fly to Earth to kidnap the bearded one and bring him to Mars. If you love bad robots, worse dialogue, and a man in a shabby polar bear suit, this one has it all! To call it kitschy is an understatement. Yet, for all its undoubted hoke, it does have a lot of charm and heart.

The print is far from perfect, but it's the best out there. A wonderful bonus is 45 minutes of old theatrical holiday greetings, cartoons, and shorts from the likes of Abbott & Costello, Charles Laughton, Shari Lewis & Lambchop, Howdy Doody, and others. A package you'll laugh at over & over! Hooray for Santy Claus!

Scarlet Street (Kino Classics)

Lauren Bacall famously remarked that any film you've not seen before is a new film. I'd never seen Scarlet Street so it was a totally new experience for me. Directed by Fritz Lang, this 1945 slice of film noir stars Edward G Robinson as a man in the midst of a full blown midlife crisis. He encounters the stunning joan Bennett and falls head over heels for her. Dan Duryea threatens to steal the show in this lurid tale.

The film is full of twists and turns as Robinson spirals deeper and deeper into the seamy side of life. He's an unwitting pawn of Duryea, led blindly by the lovely Bennett. The stroy's resolution genuinely took me aback, so I'll not reveal it here. Scarlet Street was absolutely compelling.

The print, from the archives of the library of congress, is crisp with well saturated blacks. A bonus gallery includes stills from deleted scenes. This blu-ray also includes a fascinating audio commentary. Formerly banned in 3 states, at last available on disc. A "must own."

The Sex Thief (Jezebel)

Here we have a "romp" rescued from obscurity. Why was this 1974 comedy plucked from the vaults? In the intervening years, director Martin Campbell graduated to the major leagues, having directed Green Lantern and The Mask Of Zorro as well as the James Bond blockbusters Goldeneye and Casino Royale. The Sex Thief was his very first endeavor.

So, how is it? Well, perhaps it looked better on paper. A jewel thief who sleeps with lots of beautiful women. The actuality of it is rather campy to say the least. The dialogue is downright painful - a Benny Hill sketch gone horribly awry. David Warbeck as the title character is an odd cross of Tom Jones and an oily waiter. The women are lovely for the most part. Since it's the mid 70s, they have, um, a veritable Black Forest of hair if you catch my drift.

It's a breezy goof that will have a room laughing in short order at how bad it is. Quite a groaner. Campbell has grown exponentially as a director. Of all the films he's directed, this is one of them.

Shoot The Sun Down (Kino Classics)

This 1978 film stars Christopher Walken & Margot Kidder, yet I'd never heard of it in my life! Not to mention Geoffrey Lewis - an actor I've also enjoy on the screen. It's a western produced and directed by David Leeds.

Walken plays Rainbow, a sort of Clint Eastwood man-with-no-name style character. Kidder is a woman of breeding. Lewis is basically a lowlife. They all meet up out West & a gold icon is involved. I'd say that things get surreal, but the pretty much start surreal and get hallucinogenic. Odd is too mild a word. Bizarre works better. Leeds seems more concerned with keeping his strokes broad and beautifully ugly.

The blu-ray includes an alternate opening that features a theme song by Kinky Friedman. The print is nice with an artifact here and there. I'm still not quite sure what I saw, to be honest. Quite an impressionistic western. Shoot The Sun Down is surely not for everyone, but is more than a bit intriguing!

Sitting Pretty (Fox Cinema Archives)

I should want to cook Brocktoon a simple meal, but I shouldn't want to cut into him, to tear the flesh, to wear the flesh, to be born unto new worlds where his flesh becomes my key. So said Phil Hartman in an SNL sketch about obsessed fans of Mr. Belvedere (Brocktoon is the secret nickname given to Belvedere by his fans). This film is where it all started.

Maureen O'Hara and Robert Young are a young couple seeking a live in babysitter. Clifton Webb is Mr. Belvedere, the babysitter in question. Belvedere is an eccentric genius hiding a secret. The secret pays off in the last act and it's laughs all the way from start to finish.

As per all of these Fox Cinema Archives DVDs, the packaging is bare bones, and the print is fabulous. Only buy this film if you like to laugh!

Skin Trade (Magnet)

What do you get when you throw Dolph Lundgren, Tony Jaa, and Michael Jai White into an indie action film? Wait - add Ron Perlman and Peter Weller into the mix. Thankfully, you get a slam-bang adventure film with a heart.

As the title implies, there are baddies trading in human lives and they must be stopped! Life is seldom so simple, so there are complications. Who is behind it? How extensive is the business? How far does their corruption reach? As the film rolls on, we are unsure who are the good guys and who are the bad guys.

Lundgren, Jaa, & White give us tons of action with a few innovative twists. Weller & Perlman bring a greater dimension to their roles than I anticipated. Skin Trade is clearly a film that all involved approached as a project of love. If their goal was to entertain, they surely succeeded. The film held my attention for every frame!

Lots of bonuses on the disc. Great print. A popcorn movie that goes that extra mile to wow you. Recommended for all action/adventure/crime freaks!

Starstruck (Blue Underground)

Welcome to Australia circa 1982. Starstruck is an early film by director Gillian Armstrong. It's a sort of updated Mickey Rooney / Judy Garland let's put on a show! sort of film. The vibrant Jo Kennedy plays Jackie Mullens - a wannabe singer / performer looking to make her mark and get a shot at stardom. Her 14 year old cousin / manager Angus aids & abets her along the way. Crazy schemes and wild dance sequences ensue.

I first became aware of Starstruck in the middle of the eighties when it was a fixture on late night cable TV. Kennedy had a manic energy and unrelenting cuteness that captured my attention. Great nu wave / punk / pop numbers didn't hurt either. Split Enz boys Phil Judd and Tim Finn were behind most of the songs.

Glitzy, quirky, oddball, at times over the top. At the same time small, personal, and human. Unique. Yes! Starstruck is unique. Blue Underground's print is luxurious. Lots of extras as well. Check this one out!

The Stranger (Kino)

Another Orson Welles masterwork, but a much lesser known one. We all know Citizen Kane, The Magnificent Ambersons, and Touch Of Evil, but far fewer associate Welles with 1946's The Stranger. Welles is joined by Edward G. Robinson, Loretta Young, and a young Richard Long in this suspenser.

Welles plays a Nazi who has changed his identity and married Young. Robinson is hot on his trail and soon things get uncomfortable for Welles as the net tightens. While we know pretty much off the bat that he's the guy, The Stranger is much more a character study with massive amounts of tension. Welles being Welles gives the viewer fascinating camera work, never allowing the eye to get bored.

The print here is not perfect but is the best you will ever see - very watchable. Bret Wood adds perceptive audio commentary. 4 complete wartime radio broadcasts from Welles. A 1945 short on the Nazi death camps, part of which is used in The Stranger. The original trailer & an image gallery round out the Blu-ray. A packed one every collection should have.

Superman Unbound (DC/Warner)

As the back of the box says: Millions in peril. Only one Superman to save them. Superman Unbound, based on a graphic novel by the current Oprah of DC Comics - Geoff Johns - brings us the 807th first time Superman meets Brainiac. Supergirl is involved, as is the bottle city of Kandor.

Coming into this, one must accept the premise. OK. Going along with it, it works for the most part. I would be remiss if I didn't point out that this is surely not the Superman I grew up with. This Superman allows civilians to be killed. This Superman has more of a temper and is a bit more self serving. It all smacks of a writer trying to re-imagine, re-envision the characters rather than respect their legacy & continuity.

Plenty of nice action between Supes and Brainiac as well as Brainiac's robot thralls. Heavy hitting stuff. The strangely elongated face of Superman has a jawline that puts the Fist Of The North Star characters as well as Jay Leno to shame. 19 miles of chin. Chalk it up to stylization. The blu-ray includes commentary and several featurettes. Perhaps not my favorite of the DC animated features.

Suzuka - The Complete Collection (Kodansha/Funimation)

This four DVD set is a part of Funimation's Super Amazing Value Edition (S.A.V.E.) series. I love the idea: Anime at a very affordable price. Much appreciated in todays economy.

Suzuka is a 26 episode high school teen romance series. It follows the ups and downs of a guy named Yamato and his bumbling attempts to connect with Suzuka - an up and coming track star. The episodes slowly draw you in and make you pull for Yamato, bit by bit. A nice, engaging story overall.

The animation is on the high end of the TV/OVA scale in terms of quality. The English dub...sucks. Listen to it in Japanese with English subtitles for the full experience. Packaging is simple but nice. Suzuka is a sweet little series and a fine addition to any Anime fan's collection.

The Sweeney (Entertainment One)

As with many Americans, I first heard of The Sweeney via the Kate Bush song Wow. It was a staple of British TV in the Seventies. The Sweeney are also known as the Flying Squad - a group who tackle the most dangerous cases in London.

This 2012 theatrical update stars Ray Winstone as Regan and Ben Drew as Carter. They're about as tough as they come. They're not above pushing the very envelope of every aspect of the law to achieve their goals. The Sweeney is brutal and relentless. Beatings, shootings, corruption, head games, twists, turns, and a bit of rough sex. What more can one ask for?

Lots of bonus material on the DVD - it's packed! None of that would matter if the movie sucked. Thankfully, The Sweeney is a white knuckle ride from the opening to the credits. Ass kicking of the highest order! Here to hoping for a sequel! They're the Sweeney and you're nicked!

The Sword And The Claw (AGFA)

I love bizarre films. Turkey has been a great source of joy to me in that regard. Many of my favorite Turkish films star a man named Cuneyt Arkin. Arkin is a ruggedly handsome actor who was a circus acrobat in his pre-film days. The Sword And The Claw (Kilic Aslan in its original language) is a 1975 spectacular directed by Natuk Baytan.

The Sword And The Claw tells the tale of a man tortured and killed as part of an evil plot to rule the land. His young child is smuggled away to be raised by lions. The child grows up to be Cuneyt Arkin. He seeks his revenge and he will have it at any cost!

The action here is so ridiculously over-the-top that it will leave you slack-jawed. The Sword And The Claw is massively entertaining from the first frame to the last. AGFA are to be lauded for bringing it to US audiences at last!

The Blu-ray includes a bonus film - Brawl Busters starring Black Jack Chan. The 1981 opus is an odd piece of Asian martial arts cinema. It's a nice bonus, but pales in comparison to the main feature! I crave more Arkin action!!

The Tempest (Kino Classics)

Directed by the ever-wild Derek Jarman, this 1979 version of The Tempest touches upon 2 of my weaknesses: Shakespeare and Toyah Willcox. I admittedly come into it with the deck slightly stacked. Thankfully, Jarman delivers!

Jarman's twisted vision of Prospero, Miranda, Ariel, Caliban, and their visitors suits the story well, as it hits the right seamy notes. Jack Birkett as Caliban fairly steals the show here with an oily interpretation of the character. Toyah Willcox is just wonderful as Miranda - her face alive and her movements wonderous.

This is a lush blu-ray from the beautiful print to the 3 bonus short films from Jarman's earliest forays with film. A delight in every way. Well done, Kino!

Tight (Wild Eye / MVD)

The mindset of this mockumentary is clearly to do a female version of Spinal Tap. The other twist is to make it a band of porn stars. And to throw in one of Charlie Sheen's "goddesses" ( in this instance, Bree Olson). Parts of it work, parts don't. The parts that don't involve bad actors - most notably the wretched performance by Joel Chanin as Bree Olson's cousin. The situations he is in are so clearly contrived and clunky. Chanin is a wooden corpse of an actor and this small role is clearly beyond his incredibly limited abilities.

That said, the good parts are very interesting. The 4 leads: Tuesday Cross, Alicia Andrews, Layla Labelle, and Monica Mayhem interact very organically. Although situations are quite obviously staged, they bring a natural feel to it - especially Cross & Andrews. There are a few gratuitous sex scenes thrown in that honestly detract a bit from the product, but I'm assuming the majority of buyers want that. Whatever...

The DVD includes lots of bonus footage & other treats. Despite some flaws, Tight succeeds as an interesting look at the struggles of 4 women thrust together to play & tour. Much better than I thought it would be.

Turn It Up! (71st Street Music Group)

Subtitled A celebration of the electric guitar, this documentary by Robert Radler is exactly what it says - a celebration. The proceedings are hosted by actor / musician Kevin Bacon, who brings a smooth, easygoing vibe to the whole affair.

We see Stratocasters, Les Pauls, Telecasters, Flying Vs, and many others. If I have a complaint in that regard, I'd have liked to see more coverage of brands other than Fender and Gibson. Hagstrom, Dean, Peavey and many others deserve a bit of coverage. Just a thought, folks. Nice interviews with Nancy Wilson, Seymour Duncan, Steve Lukather, Slash, Steve Howe and others add depth to the story.

Nice playing by all involved. Lots of history. I learned more than a little watching this documentary. A bonus disc with longer interviews is a nice plus for this highly entertaining package. Everyone will surely enjoy this one.

Urusei Yatsura - OVA Set (Animeigo)

This is a 6 DVD boxed set collecting every Urusei Yatsura OVA (original video anime) available to date. Inaba The Dream-Maker, Raging Sherbet / I Howl At The Moon, Catch The Heart / Goat And Cheese, Date With A Spirit / The Terror Of Girly-Eyes Measles, Nagisa's Fiance / The Electric Household Guard, Ryoko's September Tea Party / Memorial Album.

The story quality varies on these. While Inaba The Dream-Maker and the duo of Raging Sherbet / I Howl At The Moon are fine additions to any UY collection, the 2 OVAs that comprise volume 6 - Ryoko's September Tea Party / Memorial Album are basically clips shows with new framing animation. More of interest to the completist than anyone else.

As one expects from Animeigo, transfers and packaging are top of the line. In the end, a lovely boxed set in a nice slipcase, but one might be best served by buying the volumes individually. Start with Inaba The Dream -Maker - it's 100% fabulous!

Urusei Yatsura - TV 50 (AnimEigo)

This DVD features the final 2 television episodes of this beloved Japanese animated series based on the popular manga by Rumiko Takahashi. The penultimate episode is a top 10 countdown of the public's favorites, with the #1 being shown in its entirety. A lovely sentimental episode. The season finale is a sort of "let's throw in a ton of characters" episode leading up to a cute moment between series leads Ataru & Lum. By no means a perfect ending, but nice.

Lots of bonus material including a yearbook feature, opening & closing animations from the entire series, karaoke, & an interview (as well as a lil Easter egg). A wonderful package, as to be expected from AnimEigo. If you've never seen UY, you're missing out on the very best that anime has to offer. Hop on board!

Urusei Yatsura - Movie 1: Only You (AnimEigo)

Urusei Yatsura is perhaps the greatest creation of Japanese artist/writer Rumiko Takahashi (best known in the US for her series "Inu Yasha"). Urusei Yatsura revolves around Lum - a beautiful bikini clad alien, and Ataru - an unlucky lech. A richly nuanced cast surrounds them in the comic book, TV, motion picture, and OVA series.

This film was originally released theatrically in Japan in 1983 and involves the Urusei Yatsura cast mixing it up with an alien Princess and her "love freezer." Animeigo's transfer is gorgeous - clear with richly saturated color and solid audio. The story is funny and engaging, and even those new to the characters will understand the hijinks. There is a decent English dubbed track, but I head straight to the subtitles and original language track every time to enjoy anime as it was intended. "Only You" is a wonderful and wacky piece of anime that stands up viewing after viewing!

War Of The Dead (Entertainment One)

Not another Nazi zombie flick! OK, there aren't really very many of them. Marko Makilaakso's War Of The Dead Is a relentless WWII horror adventure starring Andrew Tiernan as an American soldier looking for a hidden underground Nazi bunker.

That in and of itself would be a strong springboard for a film. Nazi zombies are icing on the cake. There is a twisted, dark, dry humor in spots that is...interesting. It's rare that a zombie film has many surprise turns, per se, but War Of The Dead has a few. Makilaakso's script is more intelligent than most of the genre. Gore fans needn't worry, though - the film delivers!

Nicely shot. Full of atmosphere. Strong acting from the cast - no weak links. If zombies push your entertainment buttons, give War Of The Dead a try. Definitely not your everyday zombie romp.

Welcome To The Machine (MVD)

Welcome To The Machine is a rock doc by director Andreas Steinkogler. It follows his "12 commandments" of the music business through the course of the film. The film has its origins in Germany with the film dubbed in English, although many of the interviews are in German with English subtitles.

We follow a young band trying to achieve success and how those commandments impact their career. It took a few minutes to draw me in to the premise, but Steinkogler succeeded. This is an engaging, insightful documentary with a twisted sense of humor. Interviews with everyone from Glenn Hughes to Sonic Syndicate to various publicists and executives help propel the narrative. The aformentioned sense of humor keeps everything from getting pretentious. Welcome To The Machine kept my attention without ever feeling wordy or flat or preachy or dull.

In the end, what is success? The film opines that it is getting to make the music you love and feel you must make. Everything else is gravy. This one is well worth your time.

The Well-Digger's Daughter (Kino Lorber)

This 2011 French opus is based on a novel by Marcel Pagnol. It was originally brought to the screen in France back in 1940. I'm pleased to say that no attempt has been made to modernize any aspect of the story. No gratuitous nudity. No 2011 sensibilities. Just a loving respect for the material by director Daniel Auteuil, who also plays the well digger in the title.

The story focuses on Patricia (played to perfection by Astrid Berges-Frisbey), part of a brood of daughters of widower Pascal Amoretti. She meets air force pilot Jacques Mazel (Nicolas Duvauchelle) quite by chance. They fall for each other quickly. Things get complicated and I will reveal nothing more!

The film is lush, opulent, expansive - a beautiful look at the French countryside. The story deals with love, family politics, and social status. Auteuil's performance is spectacular as it is subtle. In a time of callow cinema, The Well-Digger's Daughter shines like a beacon of quality. Dazzling!

The Whisperer In Darkness (H P Lovecraft Historical Society)

Oh, my dear H P Lovecraft. Since the tender age of 13 (if memory serves) I've been enthralled with his eerily crafted tales of horror. One of my favorite Lovecraft stories has long been The Whisperer In Darkness.

Let me take a breath here. Every attempt to bring the works of Lovecraft to both the big and little screens have been utter failures. The Dunwich Horror - dull. Dagon - Cheeseball. From Beyond - dismal. The list goes on. I gave up all hope. Until now.

Spearheaded by the H P Lovecraft Historical Society and directed by Sean Branney, The Whisperer In Darkness walks like a duck and quacks like a duck. It feels Lovecraftian. It's wordy. It takes time to develop the concepts, to build toward the inevitable horror. The cast - headed by Matt Foyer and Barry Lynch - feels right. I'm telling you - in between shivers, I cried tears of joy. Lovecraft onscreen lives at last!

For those of you who don't know the story, I will not ruin it for you. For those who do - it's all there, I promise. The DVD comes with a bonus disc of behind-the-scenes features. I've watched this film 4 or 5 times already with more viewings to come. I cannot wait to see what they tackle next! Ooooooh - just imagine Dreams In The Witch House! The Shadow Over Innsmouth! The Haunter Of The Dark! Am I drooling?

White Zombie (Kino)

There are no better horror films than old horror films. Take a look at 1932's White Zombie, directed by Victor Halperin and starring the great Bela Lugosi. It's eerily atmospheric. The zombies in it aren't the brain eating, gut reaming sort. They are silent, mindless thralls of Lugosi, obeying his every whim.

Madge Bellamy plays a significant pawn in the story. About to marry one man, but loved by another, the latter strikes a deal with Lugosi and no good comes of it. Halperin's direction has lots of fades and wipes. Many symbolic shots and clever angles. This is a film that really engages the eye as well as the mind.

The blu-ray nicely restores the print. It also includes the complete source print so you can see the amount of care put into the restoration. Extras include a super rare video interview with Lugosi from 1932. White Zombie has been justly lauded as a classic of the genre. This beautiful disc serves it up to a new generation of devotees.

Yellow Submarine (Apple)

Ad hoc, ad loc, and quid pro quo! So little time, so much to know! So says the Boob in this wonderful piece of historic animation. I remember seeing Yellow Submarine with my dad when it first came out. It was playing at the Fine Arts just across the street from Jessup Green here in Westport. As I recall, there was a short film about surfing that played before it, but my only care was to see the Snapping Turtle Turks, Apple Bonkers, Butterfly Stompers, Blue Meanies, and the Beatles on that huge screen. I was delighted and confused. It was really a bit much for my pre-teen noggin to absorb. Now I'm 52 and watching it on my widescreen TV. The experience is different, yet a thing of joy.

Since the DVD version came out in 1999, the film has been restored frame by frame by hand. No easy feat. The results are awesome, as the print truly sings. In case you were wondering - this is indeed the British print with the Hey Bulldog sequence that was cut from the US version intact. It is so wonderfully saturated, so crisp, clear, and tight. The Sea Of Monsters sequence looks better than ever. It's like peeling away a layer of grime.

Extras abound, although most are lifted off the 1999 DVD release. My package even came with stickers and 4 mini cels of the Beatles in addition to a fantastic booklet. The intervening years have shown Yellow Submarine to be a shining gem in the Beatles' vast catalogue.

You're Under Arrest - DVD Collector's Box 1 (AnimEigo)

OK - this is how to do it! This boxed set gets everything right. "You're Under Arrest" is a police action adventure comedy/drama anime that's high octane from start to finish. "Oh My Goddess!" fans will happily embrace this series as it's by OMG creator Kousuke Fujishima.

The boxed set collects the first 12 episodes of the series with a 4th disc of bonus material. Great packaging, tons of bonuses, and a clever surprise or two make this a great buy. Great stories, interesting characters, and cool direction make it a great series. If you like your action laced with humor and sexy women, look no further. Thank you AnimEigo!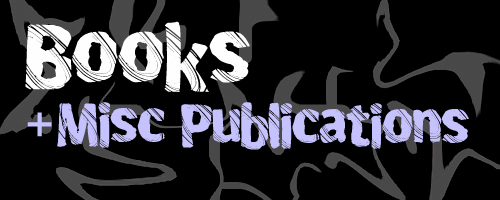 Annoying Orange #1 (Papercutz)

I've seen the image. It is indeed annoying! I've never seen the TV series, but I have great nieces & nephews that love it. The premise is about as simple as it gets: there's a talking orange and it's annoying. The end. This comic version from Papercutz puts the property in the more than capable hands of Scott Shaw! and Mike Kazelah. A wise choice!

Issue #1 carries the subtitle Secret Agent Orange. To that point, there is a Bond parody that takes up a decent chunk of the 64 pages. The rest are unrelated short gags. From the artistic end, both Shaw! and Kazelah are smooth fits with Kazelah's brushier inks a nice contrast to Shaw's crisp line. The stories are funny overall. I enjoyed the short pieces more than the longer stuff, but that's just me.

As with all Papercutz books, production is off the hook. Color is wonderful, lettering is top shelf. I handed this to my 11 year old great niece & she immediately smiled as she dove in. Do you need a higher recommendation than that? Adults will get a chuckle as well. Success!

Archie Archives - Volume Three (Dark Horse Books)

Welcome to 1944! This stellar volume of the Archie Archives collects stories from Pep #46 - 50 and Archie #7 - 10. Initially created by Bob Montana to cash in on the then hot Henry Aldrich radio character, at this point Archie Andrews and his Riverdale cohorts were starting to hit stride.

While there is only 1 page of Bob Montana art to be found here, the majority is in the capable hands of Harry Sahle - often inked by Janice Valleu (a/k/a "Ginger"). Stylistically, it's light years from the iconic Dan DeCarlo / Stan Goldberg Archie we know and love. It's a bit rough around the edges but certainly no less charming. Sahle drew pin up-y women with generous curves. His layouts were clear and direct as well as intensely creative. His Archie The Caveman from Archie #9 is a total tour-de-force and funny as all get out!

Dark Horse did an A+ job on this hardcover. Reproduction is spot on. Color is sharp, well saturated, and feels right for the era. Everything about this book speaks of quality and care. Want to smile? Want to see what great comics used to look like? Pick up this volume and visit with Archie and the gang!

Ariol #1 (Papercutz)

Just A Donkey Like You And Me says the subtitle of the first graphic novel. Ariol is the creation of writer Emmanuel Guibert and artist Marc Boutavant. Papercutz has imported and translated this disarmingly simple character from France. Ariol is a donkey in form, but a precocious young boy in spirit.

Ariol is a daydreamer - a little donkey with a big imagination. He's got a major crush on a pig named Petula, yet is petrified to let her know. Guibert and Boutavant create a totally plausible world for their characters to inhabit. It really does engage you emotionally - always a sign of excellent writing. Boutavant keeps things simple in terms of style. No line is wasted. The effect is timeless. Ariol's life and strife are relatable to most any generation.

This gave me the feeling of the great series of my youth: Curious George, Tintin, Babar, Asterix. That really speaks for itself, doesn't it? I hate the phrase instant classic, so I will say potential classic. Kids and adults will find much here to love.

Inio Asano - Goodnight Punpun Volume 1 (Viz)

It's rare that I truly come across something different. I found it here. Sure, it's a sort of coming-of-age story (at least so far). Inio Asano presents it in a fresh, fascinating way.

Punpun, the lead, is drawn as a sort of simplified bird creature. The rest of the characters remind me more than a bit of Jamie Hewlett's Tank Girl stylings but filtered through a Japanese point of view. Inio Asano's art has depth and resonance. Graphically complex but direct. The story flows very smoothly & compellingly. You really want to know where this one goes. Emotionally honest, I would say.

Viz did a fine job on the package. Everything about this book oozes quality and attention to detail. I hope they keep sending me this series as I'd love to know where Punpun's life goes next!

Brian Michael Bendis / Marc Andreyko - Torso (Icon)

One of my nephews handed me this book and suggested that I'd find it interesting. He was correct. Torso is based on a true story about a mass murderer in the mid 1930s pursued by Eliot Ness not long after his infamous Untouchables days going after Al Capone.

Brian Michael Bendis turns in a nicely compelling script, keeping things moving while still delving into detail. Marc Andreyko's black & white art is quite stark. At times I had a difficult time telling characters apart as they were drawn with great similarity. Perhaps this was intentional. A few storytelling caveats aside, Andreyko does a solid job of interpreting Bendis' script.

A photo essay of the actual case is also included. Production values are of the finest kind - Torso is a beautiful book despite the gruesome topic. Very well done.

Eric Bischoff (with Jeremy Roberts) - Controversy Creates Cash 389 pg. (Pocket Books / WWE)

In the late 90s, WCW not only competed with the WWE, it flat out kicked its butt! The man behind the scenes as well as on camera, was Eric Bischoff. This book gives a good deal of industry insight on a level rarely seen. What separates this book from others is the amount of detail Bischoff gives about running a business. Marketing strategies. Thinking not just months, but years ahead in terms of planning . Dealing with talent, etc. Fascinating and revealing. He is also very honest about himself. Bischoff is open about his flaws and failures and this only strengthens the narrative.

The only sore spot as a reader is his vocal disdain for fans of promotions that are not the ones he is working for. Another part of being brutally honest. Controversy Creates Cash is not afraid to name names, and there's plenty of "dirt" on many performers and execs. Randy "Macho Man" Savage, Hulk Hogan, "Nature Boy" Ric Flair, Scott Hall, Goldberg, are seen through a different lens. Bischoff's views on running the wrestling business easily apply to most any other business & are quite inspiring. The book is a gripping, solid read sure to please wrestling fans and people looking for a peek behind the doors of the Ted Turner empire.

Dave Cartwright - Bittersweet (Cherry Red Books)

Bittersweet is a biography of British singer / songwriter Clifford T Ward. Ward sadly left this world in late 2001. Well before that, he wrote wonderful songs like Cellophane, The Open University, Wherewithal, Scullery, and Home Thoughts From Abroad.

Bittersweet certainly is a long, detailed portrait of Ward. Cartwright talks to friends and encouragers of Ward like Jimmy Page, Chris DeBurgh, and Jeff Lynne. But if it's a portrait, it's a Dorian Gray-like one full of dark, ugly colors. Ward comes across as cheap, callous, self absorbed, unappreciative. If there was an ill word to be found about Ward, Cartwright found it. His wife is portrayed as an innocent victim of his whims. His business pals painted as altruistic yet rebuffed victims as well. Over 300 pages of "He wrote this great song, but ... " If you're a fan of Ward, this is the equivalent of visiting Santa's grave.

Is Bittersweet a book full of lies? I honestly don't know. The author professes his love for Ward, but his work shows otherwise. I left the book wondering if anything was gained by reading it ...

Robert Michael "Bobb" Cotter - A History Of The Doc Savage Adventures (McFarland)

I started reading Doc Savage novels at about the age of 14 or 15. I believe my first was The Freckled Shark. The Bantam book had a cool cover by James Bama and it was passed to me by my dad.

For those who may not know, Doc Savage was a 30's/40's pulp novel hero. His amazing adventures, over 180 of them, were primarily written by Lester Dent under the pseudonym "Kenneth Robeson". Clark Savage, the man of bronze, with his fortress of solitude was an obvious inspiration for Superman. Many other heroes owe their creative spark to Doc Savage to this day.

"Bobb" Cotter takes on quite a task in this book. Synopses of all the novels. Coverage and perspective on the pulps, comics, radio, film and all things Doc. A task for sure, but Cotter handles it with enthusiasm and an eye for detail.

The book is a quality hardcover with nice b&w illos inside, and a full color reproduction of Walter Baumhofer's art from the very first Doc Savage pulp novel serves as the cover. Lots of information told from a true fan's point of view spread across 234 pages. Very impressive!

N. C. Christopher Couch - Jerry Robinson: Ambassador Of Comics (Abrams Comicarts)

I've been a professional cartoonist since 1983, so I perhaps come into this book with a loving bias. The landscape we all play on was built by a handful of men. Joe Shuster, Jerry Siegel, Bill Finger, Jerry Robinson, Mort Meskin, Joe Simon, Jack Kirby, Bill Gaines, Stan Lee, Steve Ditko. Perhaps Julius Schwartz and Gardner Fox. They built this house. We're just tenants.

If all Jerry Robinson did was create Robin and the Joker, his place in history would be assured. As this tome shows, he offers so much more. From his comic book days to his wonderful comic strip work on Flubs & Fluffs and Still Life to his political cartoons. Robinson has a keen eye, a sharp mind, and an ability to express both through ink and prose.

Author N. C. Christopher Couch, in conjunction with Robinson, brings the tale to life in compelling fashion. Couch is greatly aided by the stunning art of Jerry Robinson. Classic iconic images as well as rare unpublished pieces treat the eye. Jerry Robinson: Ambassador Of Comics is a celebration of genius, effort, style, and wit.

J.M.DeMatteis - Mercy: Shake The World (Dover)

This is a revitalized expansion of the 1993 DC graphic novel of the same name with art by Paul Johnson and script by J.M.DeMatteis. On a basic level, it's the subconscious spiritual journey of an injured man. I'll get into no further details, as it must be read to be appreciated and understood.

The star here is Paul Johnson's painted art. Rich in texture and full of character, his work truly elevates the script. A fabulous use of color as well. Johnson hits many good notes. This new edition also includes his thumbnails for every page as well as promo drawings. A visual treat!

There is also bonus interview content that gives perspective some 22 years after the initial printing. Dover have done a splendid job on every aspect of the production. I salute you, Dover Books!

Edgar Rice Burroughs' Tarzan - The Jesse Marsh Years Volume 11 (Dark Horse Archives)

Another Jesse Marsh Tarzan volume. Score! Written by Gaylord DuBois, this volume reprints Tarzan #52 - 56, as well as an appearance in March Of Comics #125. All are from 1954 (1 book bears a Feb 1955 cover date, but we all know how cover dating works by now, I hope).

Once again, DuBois turns in fine scripts like Tarzan And The Ostrich Clan, Boy Finds The Isle Of Leopards, and Tarzan And The Savage Horde. They're all get-down-to-business tales of adventure packed with everything one could want - wild animals, dangerous jungles, and the occasional beautiful woman in peril. DuBois happily delivered all with aplomb.

We come back to Jesse Marsh once more. Crisp, confident inks over inventive layouts. His Tarzan will beat the crap out of you without even breaking a sweat. His animals have a feel of authenticity about them. Clearly, Marsh knew his stuff! Everything about his layouts, characters, and draftsmanship impresses. While these books are fun reads for any living being, they are art clinics for any cartoonist. Another volume of immaculate quality. Classic, classy, and essential.

Edgar Rice Burroughs' Tarzan - The Jesse Marsh Years Volume 10 (Dark Horse)

With a nice little foreword by Dan Nadel, this volume collects issues 47 - 51 (August - December of 1953) of the Dell Tarzan series. Looking at any given Jesse Marsh Tarzan page is like looking at a comic strip in comic book form. This may sound odd, but do give a look. It's there. The size and shape of the panels. The movement. Much more in the vein of an action strip than a comic book. Obvious comparisons to Milton Caniff or Johnny Craig can be found on the surface. If you look deeper you see Marsh. His storytelling. The direct layouts. His characters dance across the panels with grace. His trees, his animals, even his rocks ooze with personality. His Tarzan has the bearing of absolute confidence. Marsh's work is not necessarily flashy. It is an ode to subtlety. I want you to get this book and study it. Every artist ought to. Every writer as well.

Gaylord Dubois is the writer I wish more current scribes were. His stories move you along from beginning to end without bogging down in useless dialogue. Every word, every phrase carry the story forward. His adventures are not written to be cosmos-shattering. They are written to entertain and to bring the reader back for the next issue. The Dubois / Marsh combination is a perfect fit. I could rhapsodize about it for pages on end. I have a better idea, though. Buy this volume that Dark Horse put together so very beautifully. Once you finish it, I look forward to your thank you letters!

Eerie Archives Volume 10 (Dark Horse Archives)

Welcome to my childhood. Eerie, Creepy, Vampirella, and Famous Monsters Of Filmland were as essential to me as The Avengers, The Incredible Hulk, or The Fantastic Four. This volume collects Eerie #47 - 51 - all from 1973. I was starting junior high, discovering H P Lovecraft, and schoolmate Cathy Curran was seriously disturbing my inseam (although she never knew it!).

These were the "series" years of Eerie. Dax The Warrior, And The Mummy Walks, Curse Of The Werewolf, and other ongoing stories were very nearly pushing out individual one-shot stories, and weren't quite as shocking to my 13 year old psyche. With artists like Esteban Maroto, Ramon Torrents, Jaime Brocal, Munes, and Paul Neary in peak form, I certainly did not complain.

Looking at these stories some 39 years later, they hold up surprisingly well. The ongoing series have a feel not unlike current horror series one finds on cable TV. The art is, if anything, even more impressive now. These folks knew how to draw! Dark Horse has done a fabulous job in terms of reproduction and packaging. You most assuredly need this book!

Geoff Emerick (and Howard Massey) - Here, There And Everywhere 388 pg. (Gotham Books)

There are enough Beatles related books to fill a small library. As a life long Beatlefan, I certainly have my share. Here, There And Everywhere by Beatles engineer Geoff Emerick stands as one of the best out there.

Emerick takes you right inside the studio with the Fab Four. The approach is more practical than starry eyed here, and the reader benefits. How did they get that small percussion sound on Blackbird? How did Sgt. Pepper come together? So many insights from temperament to technical in this tome. Emerick's pride in his work is evident. Working out challenges, say, John Lennon threw him, Emerick details his techniques lovingly. Emerick strips away the glamor and presents us four young men hard at work. That the work in question helped redefine popularmusic is almost irrelevant here.

Beatles fans will find a trove of information in the pages of Here, There And Everywhere. Budding engineers can learn more than a few tips as well. Fascinating on so many levels. A must own for your music library.

The Fillbach Brothers - Captain Freebird: American Prayer (First Comics)

Funny how things happen! I was at the 2013 New York Comic Convention and I wandered through artist alley. I grabbed a rare empty chair and started talking to an artist. He was 1 of the Fillbach Brothers but I forgot to ask if he was Matt or Shawn. We talked a bit, then he handed me a signed copy of this graphic novel. The least I could do was read it and give it an honest review. I'm sure glad I did!

Captain Freebird: American Prayer is flat out fantastic. The good old Captain is a wise mouthed hardass war vet on a mission. I won't tell you that mission, as it would spoil a wonderful plot. Let's say it involves a cross country adventure with babes, booze, guns, fast cars, and bizarre pop-culture references that grabs you & never let's go!

The gonzo script is perfectly complimented by equally gonzo art. Heavily stylized and as black and white as it gets. I found it to be massively cinematic and with a clarity that moved the eye along well. My old pal Alex Toth would be smiling. A 4 page essay by J.D. Bonaire rounds out the book with some well spoken words of wisdom. Captain Freebird: American Prayer is an essential book for every human being with eyes. My highest recommendation.

Mick Foley - The Hardcore Diaries 372 pg. (Pocket Books / WWE)

The second time I talked to Mick Foley was at a Jethro Tull gig in Stamford, CT. (Foley even throws in a mention of Tull's Songs From The Wood in this book.) He regaled me with great stories about Al Snow, comic books, writing, wrestling, politics, you name it. I mention this because that's the feel of The Hardcore Diaries. It's not just Foley telling engaging stories about his life. It's him telling them to you.

Vince McMahon, Ric Flair, Dee Snider, Christy Canyon, WWE divas, and lots of the wrestler known as Test. The book is an inside look into the operation and politics of the wrestling biz. It's a look into a wrestler's mind. It's also a look into a father's heart. The Hardcore Diaries succeeds on a multitude of levels.

Best known as Dude Love, Cactus Jack, and Mankind, Mick Foley writes with passion and clarity. You walk away from this book with a great sense of what Foley is all about. This is one of those impossible to put down books that turn up far too infrequently. One you'll not soon forget.

Furi Furi Company - What A Happy Life & Death! - 176 pg (Die Gestalten Verlag)

Furi Furi Company design all sorts of stuff - from CD booklets to advertisements to CDROM packaging. This book is bursting with their innovative, inspiring illustrations. The pieces vary in complexity but all have a breezy, whimsical underpinning to them. The use of color and design sense are impeccable. This book is a feast for the senses and gets my highest possible recommendation as an essential addition to any library of contemporary art or pop culture!

Ralph Gibson - Nude (Taschen)

Ralph Gibson is certainly a gifted photographer. His compositional sense is inventive, even playful. While delving into color on occasion, the majority of his work in Nude is in glorious black & white. His shots fairly sing. He explores innovative angles and plays with his exposures. This book is an inside look at a master at work.

The book is strictly nudes of women. It is far more sensual than sexual. This is Gibson's true strength. He explores the female form and celebrates it without exploiting or cheapening it. I am merely the humble servant of beauty and go wherever she calls. says Gibson in the introduction. Indoors, outdoors, finely detailed or almost impressionistically washed out for effect, Gibson misses no opportunity. His eye for detail and for capturing a fleeting moment are magnificent.

My sole caveat is that the women in the book are 99% slim white women. While beauty is indeed in the eye of the beholder, I'd be fascinated to see Gibson present a greater variety of sizes and shapes and colors. Ours is a world of infinite types of beauty. Having said that, I understand that we all have our own tastes and preferences. It's part of what keeps the planet interesting. The book includes an interview with Gibson by Eric Fischl that goes into detail about preparing for the book and other insights into his work. Since it's a Taschen book, production value is top shelf. Gorgeous in every regard.

Sam Glanzman - A Sailor's Story (Dover Books)

My dad served in the Navy in WWII. Until his death in 2014, he would tell me stories about his time served with great enthusiasm. Training, pranks, conditions. He remembered it all vividly and with great fondness. It helped define his life & his character. It never left him & by God, he'd never wanted it to leave him.

Here we have a wonderful new printing of Sam Glanzman's books of some quarter of a century ago. The Navy clearly never left him either. Glanzman's work sits with Milton Caniff, Bill Mauldin, & Dave Breger in terms of accurately conveying the ups and downs of daily life in the military. A Sailor's Story is dazzlingly illustrated by Glanzman, but the importance lies in the heart, in the narrative. This book will grip you and keep you eagerly turning page after page - caught up in Glanzman's eloquence, his disarming honesty.

A Sailor's Story is a must for all comic book fans. That is a given. Luminaries like Walter Simonson, Chris Claremont, Larry Hama, George Pratt and others pay tribute to Glanzman in this book as well. Let me make a simple suggestion: If you have a loved one that served in WWII, Korea, 'Nam, Iraq - whatever war/conflict - buy them this book. It speaks a language they understand, no matter the generation. They lived it. They are still living it. I can think of no greater gift to a vet than this volume. Thank you Sam Glanzman for sharing. Thank you to those who serve & have served.

Ron Goulart - Comic Book Encyclopedia - 380 pg. (Harper Collins)

Trying to cover such an expansive medium as comic books is no easy task. New titles spring up every day, it seems. Ron Goulart, a known expert on the subject of comics, gives a great overview of the medium in this encyclopedia. Superstar characters like Superman, Batman, and Spider-man sit side by side with lesser known heroes like Madam Fatal and Detective Dan. The book is packed with information and color art - much of which I've never seen in my life. The layout is visually dazzling with color on all 380 pages - the publisher clearly put a nice amount of effort into every aspect of the package.

As a long time comic fanboy, I found many bits of information I just never knew. I was very impressed by the breadth of information here - too often books on comics neglect the early days in favor of more than you could ever need to know about Sandman. If you're an old time fan like me, you'll love this book. If you're new to comic books, you'll treasure this hardcover encyclopedia as a source of information and a compass pointing you toward the gems the comic book industry has to offer. A win/win situation! Absolutely fabulous!

Ben Hatke - Legends Of Zita The Space Girl (First Second)

It's safe to say that this is a graphic novel for all ages. Ben Hatke gives us an outer space tale full of adventure, thrills, surprises, sacrifice, and love. Lots of love. Legends Of Zita The Space Girl is big hearted fun in more ways than one.

I'm torn here. There is so much I would love to say about events in the story, but I don't want to spoil the experience for the reader. I'll simply say this: this book is totally engaging. Great premise. Great characters. Twists and turns galore. I never wanted it to end. Evidently, there will be more, so that's a relief. Oh, and that art!

Hatke's art positively sings with charm. Designs are friendly and organic. Layouts are clear and clean. Colors are some of the finest I've ever seen. I mean that. In short, Legends Of Zita The Space Girl succeeds on every front. If you're a parent, you can feel safe letting your kid read this one. You'll want to read it yourself. It's the sort of book that has something for all ages. All you need is a heart and imagination. My unreserved highest recommendation.

Glenn Hughes / Joel McIver - Glenn Hughes The Autobiography (Jawbone)

I picked this book up with lots of anticipation and curiousity. I've always been a great admirer of Glenn Hughes since first hearing Deep Purple's Burn back in 1974. Stormbringer and Come Taste The Band cemented the deal for me. Great singer, great bassist. The stories this guy must have to tell! Subtitled From Deep Purple To Black Country Communion, this book surely delivers the goods.

The book is a mixture of reminiscences by Hughes and quotes from friends, family, and colleagues. I don't know if I should see it as significant, but the only member of Deep Purple to lend any quotes is David Coverdale. Jon Lord, Ritchie Blackmore, and Ian Paice are nowhere to be found here. We are taken from the earliest days to Trapeze, Deep Purple, Black Sabbath, Hughes / Thrall, Black Country Communion, and all points in between. Oh, yes, and massive amounts of drugs, sex, and general destructive irresponsibility. The book contains a truly sour note to me. After tales of endless women no matter who is his "girlfriend" at any given time, Hughes relates his horror and disgust at his girlfriend cheating on him. Mind you, he caught her in bed with a guy upon coming home from cheating on her at the same time. That aspect is written about casually - like it's OK for Hughes to sleep with whoever he chooses whenever he chooses, but a massive deal if it is done to him. Um, OK.

All such things aside, it's a fascinating read. A memoir of an innovator and survivor. Hughes has beaten intense addiction and risen, phoenix-like, from the ashes of yesterday. An interesting tale, and a scared straight book for anyone living under the spell of drugs and alcohol.

Peter Kuper - Classics Illustrated #9: The Jungle (Papercutz)

When I was a kid, Classics Illustrated were the comic books your parents bought you, or were in the Doctor's office along with Highlights For Children. A bit like the Life cereal or PBS of comic books - stuff that was "good" for you. I'm happy to report that the new Classics Illustrated under the Papercutz imprint is a far cry from being stodgy or dull abridgements of classic novels. The Jungle is exciting and compelling.

Upton Sinclair's tale of the downside of unfettered capitalism comes alive under the pen and brush of Peter Kuper. Kuper distills the essence of Sinclair's text well. It flows smoothly and loses none of the impact nor the intent. Kuper's illustrations are stark and twisted. There is no glamour. Everything is bleak and angular. Yet there is a beauty within that darkness. Kuper's sense of design is immaculate and masterful. Every page sings. Every image is soaked with emotion.

The Jungle is a very brave choice for Classics Illustrated. Fans of Upton Sinclair will find this adaptation to be respectful and exciting. Fans of Peter Kuper will revel in his expressive illustrations. Perhaps a new reader or two may even seek out Sinclair's original. Everybody wins!

Tim Lasiuta - Brush Strokes With Greatness: The Life & Art Of Joe Sinnott 136 pg. (TwoMorrows)

When I was a kid, I was fascinated with comic books. The Avengers, Dr Strange, Metal Men, Daredevil, and my favorite book of all - The Fantastic Four. Reed Richards, Sue Storm (eventually Sue Richards), Johnny Storm, Ben Grimm. I loved the supporting cast - Wyatt Wingfoot, the Yancy Street Gang, Crystal & the Inhumans, Agatha Harkness, Willie Lumpkin, & Ben Grimm's never seen Aunt Petunia. Their adventures were written by Stan Lee & lovingly penciled and inked by Jack Kirby and Joe Sinnott, respectively. That Kirby / Sinnott art wowed me as a kid and still does to this day. In the years since, Sinnott's inks have graced everything from Captain America to Thor, from the Avengers to the Defenders and back again. Kirby, Steranko, Neal Adams, John & Sal Buscema, Werner Roth, Gene Colan - all these pencilers & more have been graced by Sinnott's inks.

Brush Strokes With Greatness is packed from cover to cover with Joe Sinnott art - much of it previously unpublished. Covers, splashes, interior pages, strips, pin ups, ads, panels, sketches (crisply reproduced by the TwoMorrows folks) - all giving a fine overview of Sinnott's career. Lasiuta's text takes you through Sinnott's life and career and is drawn largely from interviews with the man himself.

I've had the pleasure of knowing Joe Sinnott for over 25 years and this book has nuggets that even I had no clue about! Informative, chatty, friendly - Lasiuta's text is conversational and breezy - well researched without seeming dry. With a great testimonial by Stan Lee, this book is a winner for all comic book fans.

Jerry Lucky - The Progressive Rock Handbook (Collector's Guide)

This 352 pg. book is a fascinating mixed bag. It's basically divided into 2 parts: 78 pages of essays and interviews describing what Jerry Lucky perceives to be or not be prog, dividing it into sub genres and a sort of historic overview. He at times succeeds, at other times not. His narrative just never quite seems to engage. It has a cut and paste quality about it. Having said that, kudos to Lucky for the effort.

The bulk of the book is an alphabetical listing of prog bands with a short biographical sketch and discography for each. Here Lucky succeeds. It is a very handy guide and a breezy read that's packed with info and has a nice little color section of album covers in the center.

My copy came with a swell CD sampler with tracks from Under The Sun, Rocket Scientists, Sylvan, Ghost Circus and others. All in all, a book well worth owning for the 200+ pages of band listings. Ignore the front end, enjoy the back end!

Helen McCarthy - The Art of Osamu Tezuka - God of Manga (Abrams)

This 272 page book is a loving, respectful, comprehensive look at the brilliant career of Osamu Tezuka. The subtitle "God of Manga" is not said lightly. As creator of both Astro Boy and Kimba The White Lion, among countless other characters, Tezuka's work influenced all who came after, an influence felt to this very day.

Helen McCarthy chronicles Tezuka's life and work skillfully. Her tone is factual, kind, but without fannish fawning. Just the right balance. The book is overflowing with superb illustrations and photos. From Tezuka's earliest illustrations to his last. Manga, anime, rare sketches, model sheets- there is a nice array of pretty much anything you can think of.

The packaging is wild. A hardcover with a die-cut Astro Boy on the front and a DVD in the back, all encased in a clear vinyl dust jacket. If you are a fan of imagination and of vision, you simply must own this book. Impeccable in every possible way!

Peyo - King Smurf (Papercutz)

Born Pierre Culliford and taking the name Peyo (based on a young cousin's mispronunciation of his first name), this Belgian visionary created the Smurfs in October of 1958. Over a half century later, the Smurfs still thrive and more importantly, still resonate with children of all ages.

Papercutz is re-introducing Peyo's stories in a series of beautifully printed volumes. I was sent King Smurf to look at, so hey, let's look! The book contains 2 stories. The first deals with a farcical attempt at leadership while Papa Smurf is away. The second is musical in nature and throws in Gargamel and Azrael for good measure.

Both stories were engaging with a sophisticated wit beneath stories that children will understand and enjoy. The art is awesome: incredibly clear layouts, powerful storytelling elements, and a very confident line. As I read this collection, I was reminded of other timeless series like Tintin and Asterix - stories and art that touch generation after generation. Buy King Smurf for your kids without reservation - just be sure to read it yourself as well!

Kenneth Robeson - Doc Savage #87: Up From Earth's Center & Other Devilish Thrillers (Sanctum Books)

Over 40 years ago, I read my first Doc Savage book. I believe my Dad picked it up at one of the laundromats that he cleaned as his second job. The cool James Bama cover painting demanded my attention. A pneumatically proportioned Doc Savage in his torn shirt stood in front of some sort of leather or parchment with what looked like leopard spots on it. The novel was titled The Freckled Shark. It was a Bantam paperback by Kenneth Robeson (The pen name of Lester Dent). I was hooked! I've read most of the 182 Doc Savage novels. 181 were published in pulp form in the 1930s - 40s. An unpublished novel - The Red Spider - saw print decades later.

For years now, fellow comic book colorist Anthony Tollin's Sanctum Books has published the entire run. Painstakingly restored with the original pulp covers and interior illustrations, several with newly restored text. Each volume includes bonus features from essays to vintage comic book tales related to Doc Savage. This volume, #87, completes Sanctum's reprint run. It brings us 3 Doc Savage supersagas: The Devil's Black Rock, The Pure Evil, and the final Doc Savage adventure - Up From Earth's Center. The first 2 novels cleverly blend the supernatural with the scientific. Up From Earth's Center is more of a supernatural horror fantasy.

All of this comes packaged with the original pulp cover by George Rozen - best known for his iconic Shadow covers. There are several fascinating pieces by Doc Savage historian Will Murray. The original interior illustrations by Paul Orban and Edd Cartier are frosting on the cake!

Take a journey back to another era. An era full of danger, suspense, and adventure. Do not be surprised if you become addicted!

Will Romano - Mountains Come Out Of The Sky (Backbeat / Hal Leonard)

Here we have Mountains Come Out Of The Sky, subtitled The Illustrated History Of Prog Rock by Will Romano. After reading the 246 page book, I find I can look at it 2 ways: altruistically, or realistically. I'll try to do both.

Mountains Come Out Of The Sky is packed with interesting photos and interviews with many key movers; from the current prog front runners to the architects of the genre. Ian Anderson, Roine Stolt, Neal Morse, Milla Kapolke, Andy Latimer, Pete Sinfield, John Petrucci, and scores more relate interesting tales and historic information. This is the strength of this volume.

On the flip side, there are inaccuracies galore. According to the author, for example, Steve Hackett recorded an album called Bay Of Pigs. Ummm, no. Try Bay Of Kings. We see the cover of Genesis' A Trick Of The Tale credited as Abacab. While the Beatles' Revolver is correctly titled, the photo of Rubber Soul is also called Revolver. There are dozens of miscredited photos and reams of historical errors. Oh, and Peter Hammill and Van der Graaf Generator evidently never existed, as they are conspicuously missing - a genuine cornerstone of prog.

Buy it for the conversations, but don't look for much beyond that. Mountains Come Out Of The Sky is a well intentioned but clumsily executed tome. Editor! Editor! HELLLLLLLLLP!!

Paul Russell - Genesis: Play Me My Song (SAF)

Subtitled a live guide 1969 to 1975, Paul Russell's tome is an exhaustive look at every available live gig from the Peter Gabriel era of Genesis (minus the 1982 live charity gig). Russell listened to over 160 live shows and reviews each and every one. His sources range from fan bootlegs to piles of tapes lent by the band themselves. The end result is the definitive live guide to the Gabriel years.

While Russell write with an obvious love and passion for the subject at hand, he's not afraid to point out bum notes or bum crowds. Some hillbilly-like heckling spoils the tranquility of Cuckoo Cocoon he says of the December 12, 1974 crowd at the Palace Theatre in Waterbury, Connecticut. Spot on! Of the August 22, 1972 show at Teatro Alcione in Genoa, Italy, Russell muses: Another Italian rarity - the only known recorded version of Seven Stones, played with controlled restraint, you often feel it is about to explode. He takes you inside every show.

An extensive interview with Tony Banks, Anthony Phillips, and Mike Rutherford is an excellent bonus. Genesis: Play Me My Song is an indispensible volume for Genesis and prog libraries alike.

Ian Shirley - Meet The Residents - 192 pg (SAF Publishing LTD)

Surely one of the most unusual bands in the history of recorded music, The Residents are a bit of an enigma. Preferring to let the music speak for itself, The Residents remain totally anonymous - cloaked in giant eyeballs and skulls. Ian Shirley sheds light on their past, present, & future in "Meet The Residents."

Shirley's style is chatty yet clear and informative, easing the reader into the oddly fascinating world of The Residents. The book is packed with interesting tales, wild photos, and a comprehensive discography. Highly recommended.

Doug Sneyd - The Art Of Doug Sneyd (Dark Horse / Playboy)

This book is subtitled A Collection Of Playboy Cartoons. To drive that point home, Hugh Hefner wrote the glowing foreword. This large "coffee table" sized gem is out at last in a high quality paperback edition via Dark Horse. Over 240 pages for under 20 bucks! Quite a bargain to be sure.

Since 1964, Doug Sneyd's work has graced the pages of Playboy magazine. Impossibly beautiful women in various states of undress. Leading man handsome gents and average Joes. They all populate Sneyd's world. Gentle gags with a bit of bite here and there. Good-hearted naughtiness.

Sneyd's panels are a compositional clinic. Not a line wasted. All poses to maximum effect. Color to heighten effect. His people, even when idealized, move naturally. Expressions hit the mark. You believe his world. Speaking of his world - I have a beef, Mr Sneyd! There is a plump mega-busty Madam in many Brothel-themed gags, and we never get to see her topless! :::poutpoutpout:::

Printing is crisp, color saturation is rich, reproduction is wonderful. Playboy fans need this, Artists need this. Better living through Sneyd!

The Strawberry Bricks Guide To Progressive Rock (Revised And Expanded Edition) - Charles Snider (Strawberrybricks.com)

I don't often use the word massive, but this book is, in fact, massive. At over 600 pages, The Strawberry Bricks Guide To Progressive Rock is a sort of bedside reader for prog fans of all stripes. Author Charles Snider taps his deep knowledge of the genre for a fascinating read.

The book focuses on the period of 1967 through 1982. A preface and introduction to the main timeline set the stage for the bulk of the book: a year by year run down of albums from Sgt. Pepper's Lonely Hearts Club Band to Asia's eponymous debut. All done as capsule reviews.

An epilogue has Snider's thoughts of where progressive rock is overall here in 2017. A bibliography leads to a discography of the reviewed albums minus the 476 reviews. Next up is a fascinating series of portraits of important figures in prog. Martin Barre, Derek Shulman, Hugh Banton, Ciro Perrino, and many more. Several "essential" lists follow and an index concludes the book.

It's a strong piece of work. Snider makes his points well and writes in a smooth conversational style. We don't share the same views on every release, but who does? The Strawberry Bricks Guide To Progressive Rock is very honestly the most enjoyable book on progressive music I've read to date! I must now seek out several albums I never even knew existed before I read this book!

Space Family Robinson - Volume Three (Dark Horse)

I was sent this book entirely by accident, but decided to give it a read. I'm sure glad I did! The comics reprinted here are very well written and illustrated science fiction adventure. Very definitely a product of the Sixties before they were swinging. This is not a knock in any way - the stories sparkle in their direct simplicity. Pure entertainment!

The scripts by Gaylord Dubois are clever and engaging without getting wordy or preachy. Tim and Tam Robinson and their parents see the wonders and perils of the galaxy and bring us along for the ride. All of this is drawn by the great Dan Spiegle. His work on these stories is pretty flawless. I see bits of his Noel Sickles and Milt Caniff influences as well as a smidgen of Johnny Craig for good measure. Spiegle's layouts are a master class in illustration: crystal clear and always drawing the eye forward. His figures are awesome, his use of blacks on the page are so good, they'd give Jim Shooter a conniption fit! Oh, and don't let me forget to mention those killer painted covers by George Wilson!

This book also includes a great, informative essay by Scott Shaw! on the history of the tales and the times. You can't miss here. Winner winner outer space chicken dinner!

Turok Son Of Stone Volume 9 (Dark Horse)

Turok and Andar are 2 Indians (Native Americans) fighting for survival against dinosaurs and prehistoric men is some weird, unexplained lost valley. You knew that, yes? As they are captured by the strange Beaver Men, I was forced to wonder is this my fate? All kidding aside, these Gold Key books were 100% escapist fun in the 1960s / 70s. This volume collects issues 51 - 53, 55, 56, 58, and 59. For reasons untold, issues 54 and 57 are not here! Suffer!

Time has lost the credits to many of the tales here, but Dark Horse assures us that at least some of the stories here were written by Paul S Newman and the art includes work from Alberto Giolitti and Rex Maxon. Regardless of who wrote & drew what, it's all well done fun! Longer stories like Drought or Captives Of The Beaver Men are balanced out by shorties such as Dinosaur Eggs and A Living Link. Why, there are even informative text pieces. A book like this reminds me of my young days reading Boy's Life and ordering chameleons in the mail. These are well illustrated adventures for boys without the taint of time. Wake up the kid inside you and pick this one up!

Various - Blood Orange #3 48 pg. (Fantagraphics Books)

Anthology style comics can be a mixed bag and Blood Orange is no exception. Some of the contributions look like the editor just plain accepted anything sent to him. One piece, an 11 page autobiographical story by Jeffrey Brown, is captivating. A few are nice in a graphic sense. I so wanted to like this more than I did. At $5.95 it's a very expensive 11 pages with 37 pages of filler on nice paper. Print better stuff on it next time, please!

Various - Coast To Coast - 224 pg (Die Gestalten Verlag)

This book is a veritable who's who of contemporary graphic design. From the comic book influenced work of Coop to the delicate Oriental studies of Michael Spoljaric this sumptuous hardcover presents a wide spectrum of styles - each more visually arresting than the last.

The plates are deeply saturated, looking like fine lithographs - Die Gestalten Verlag clearly cut no corners in presentation. Art and music have always maintained close ties. There is much inspiration to be found in the images in "Coast To Coast" for art lovers & music fans alike. An energizing collection.

Ann & Nancy Wilson With Charles R Cross - Kicking & Dreaming (!t)

This is not the book I was expecting. I thought it would be a history of Heart, covering each album in detail from the Seventies til now. Boy, was I off-base! Subtitled A story of Heart, soul, and rock & roll, Kicking & Dreaming is actually about 2 sisters and the strength they find in family, friends, and ultimately in each other.

Ann and Nancy trade off on the narrative for the most part. There are a few paragraphs by older sister Lynn, Sue Ennis, and a few others, but Ann and Nancy relate the bulk of the story. The reader is taken through their earliest years and the influence of their parents on their character to the influence of the Beatles, Joni Mitchell, and others on their musical development. Yes, many aspects of Heart, their successes, struggles, melodrama, and melancholy within the band are laid bare. But it is always filtered through the impact these events have on the sisters.

There are a few juicy anecdotes for the reader to savor, but what emerges is less about Heart, and more about Ann and Nancy Wilson. The book is written very conversationally and after page 1, I couldn't put it down - you simply must know where it goes next. It's the story of 2 sisters who love and support each other through decades of sexism, hardship, more than a little pain, and some laughs as well. As an aside - if you know me, you know I've dealt with weight issues all my life. I totally understand Ann's displeasure at reviews focusing on what her weight was or wasn't on any given day rather than the quality of her work. It's cheap journalism at best & kudos to Ann Wilson for speaking out on the subject. A fascinating, compelling read.