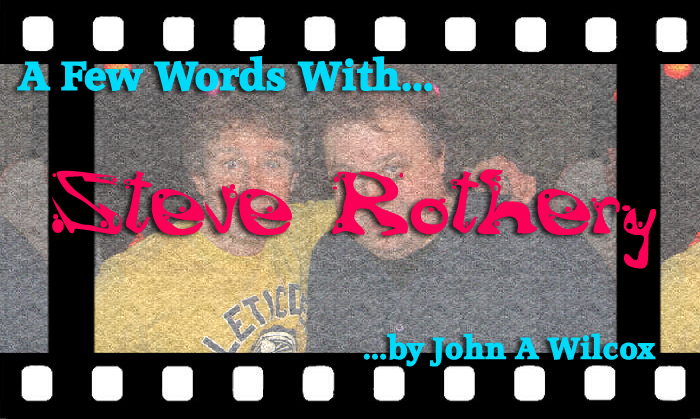 A Few Words With...Steve Rothery


Interview by John A. Wilcox



When someone asks "Would you like to interview Steve Rothery?," it's an automatic yes! With both Marillion's Less Is More and The Wishing Tree's Ostara recently released, it was the perfect time to get some insight from this colorful guitarist. Read on, reader!...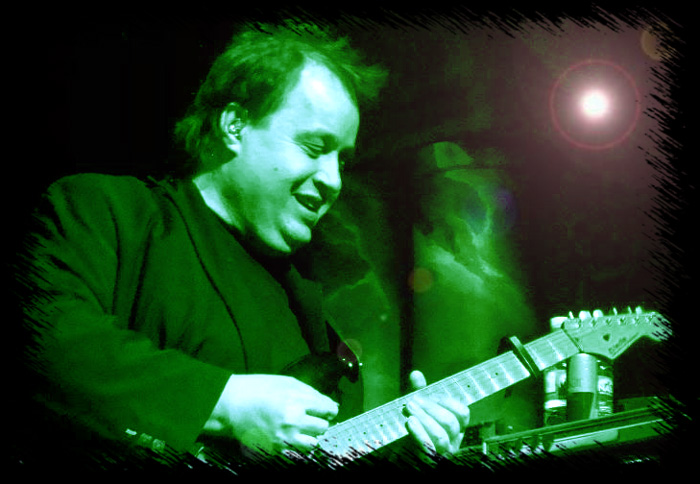 PS: Where did you first meet Hannah Stobart, and what made you want to record with her?

SR: I met Hannah in her hometown of Bristol in the south west of England. She sent me a demo and I loved her voice and I thought we could work well together. We share a lot of influences.

PS: How do you feel your work differs with the Wishing Tree from your work in Marillion?

SR: It differs from how Marillion work these days as I wrote and performed all the music (apart from the drums) and I also recorded and engineered all the music as well. It's therefore a lot more of a personal expression of my musical tastes. It was a lot of work especially as I'm so busy with Marillion for most of the year.

PS: It's been a long time between Wishing Tree albums to say the least. Why such a long delay?

SR: After the first album we had interest from Sony records in London. We made some demos for them but the deal didn't materialize. When we listened back to the ideas we decided we didn't like the direction we'd taken anyway so we put the Wishing Tree on the shelf. It was only in 2004 that we talked about working together again as we felt it would be fun to make another album. We'd remained good friends over the years anyway.

PS: What was your guitar / amp / mic setup for Hollow Hills?

SR: Blade Stratocaster into my gig rig pedalboard into a Groove tubes trio preamp / Dual 75 poweramp. I used a Marshall 4x12 cabinet with Celestion vintage 30's and miked it with a Shure beta 57.

PS: How do you prefer to mic your guitars in the studio?

SR: Usually just the Beta 57 just off the centre of the cone. Sometimes a use an AKG 414 TL2 as well. I use Amek / Neve 9098 microphone preamplifiers into a Lavry Blue converter.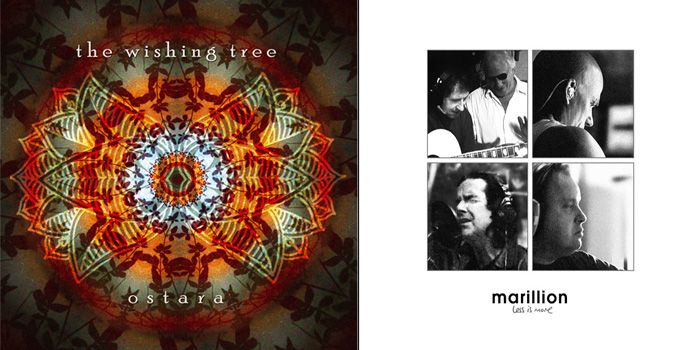 PS: What bass are you using on the Ostara album & how was it set up in terms of amp, mics, & effects?

SR: It's a Squire precision with quite heavy strings and a high action into a Tubetech valve recording channel. I also used the Ampeg SVX plug in occasionally.

PS: Please tell me where the germ of the song Seventh Sign came from?

SR: The intro riff was inspired by the theme music to the TV series Firefly. The chorus reminds me of Crowded House.

PS: Fly is a very strong piece on the album. How did it come together? Was it lyrics first, or music first?

SR: Music first, the outro was in another song which we scrapped. We used it as the basis of the song. It's one of my favourite tracks of the album.

PS: Let's jump to the Less Is More album you did with Marillion. What did you find in Memory Of Water that wasn't there in the original version?

SR: It sounds more natural to me on Less Is More. It was my choice of song for the album.

PS: While you were working on the Less Is More album and revisiting these songs, did you go out of your way to avoid playing the guitars you played on the originals?

SR: Not really. We'd decided to use mainly acoustic instruments though. I enjoyed playing my Portuguese guitar on several tracks.

PS: What were you looking to achieve as a player with the new arrangement of Quartz?

SR: The end solo is one of the only moments on the album that I get to play something on electric. The challenge was to play something subtle and understated. I use it as a starting point when we play the song live to improvise an extended solo.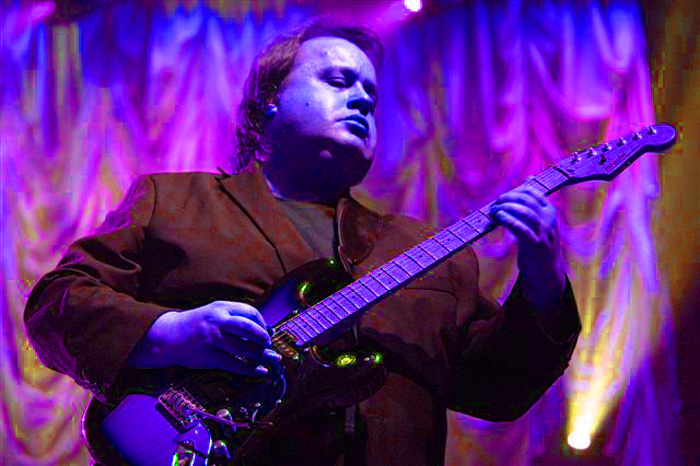 PS: What do you enjoy most about the new version of Interior Lulu?

SR: It's absence of mini moog solo!

PS: I understand that writing has already begun for the next Marillion album. How would you describe what's been written so far in terms of feel?

SR: Atmospheric, melodic and diverse.

PS: Any plans to bring either The Wishing Tree or Marillion over to the US in 2010?

SR: I'd love to play some shows in the States with the Wishing Tree if there was enough interest. There's a chance Marillion might tour the USA with the next album in 2011.

PS: Please tell me 6 CDs you never get tired of listening to.

SR:
Pink Floyd - Wish You Were Here
Crowded House - Woodface
Joni Mitchell - Court And Spark
Jellyfish - Bellybutton
Kate Bush - Hounds Of Love
Vangelis - Blade Runner Soundtrack



###





Table Of Contents

Contact