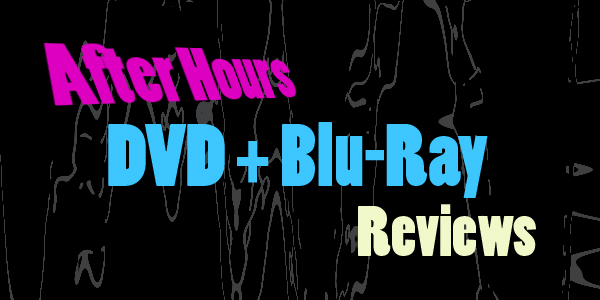 Alice (Cal Vista)

This is director Erica McLean's adult vision of the classic Alice In Wonderland. It stars the ebullient Sunny Lane as Alice and an ensemble cast that includes Evan Stone, Aiden Starr, Andy San Dimas, and April Flores. The level of talent is as high as it gets.

McLean's interpretation is packed with sex to be sure, but she offers the viewer much more for their time. Highly imaginative costumes and sets. Humor and attitude. It's all there. Alice is a tutorial for other directors on how to make your work stand above the bland.

The 2 disc set includes a disc of extras. Behind the scenes, a photo shoot, a music video, photo gallery, trailers give you lots of bang for your buck. If you haven't gone down this rabbit hole yet, you're late for a very important date with Sunny Lane!

Best Big Asses (Reality Kings)

Let's be honest? Who doesn't love a nice butt? It's a universal joy. This DVD is absolutely packed with splendid posteriors. It opens with a scene featuring the unbelievable Katja Kassin who honestly has a nice everything. Her scene is almost as hot as her body. Shyla Stylez has tough competition, but acquits herself very well indeed!

Next up are the combined talents of Sarah Vandella and Alexis Texas. Together they are booty & body overload! You really need an asbestos DVD player to watch this scene! Courtney Cummz is sort of the cool down after the dynamic duo, but has a great vibe of her own and fantastic assets.

2 guys take on Kelly Devine and come close to getting more than they can handle! There's a reason she's a pro and a legend, and it's not her Scrabble skills. The disc concludes with another 3-way featuring Ava Rose and Brooke Lee Adams. They are beyond hot individually, and truly dangerous together. Their scene will leave you weak and stunned. Automatic replay! Best Big Asses from the Reality Kings folks is a winner from tops to bottoms! Many butts about it!

Bettie Page Reveals All (Music Box Films)

I came into this film wondering what I might learn. Quite a bit, as it turns out. Here's what I went in knowing: Bettie Page was a very pretty woman who posed often in little or no clothes, mostly in the fifties. Come the 80s, she was deified by Dave Stevens and a few others for being very pretty and posing in little of no clothing, mostly in the fifties. I knew that there are some scarily over the top fans. I knew that Irving Klaw took lots of those photos and that Bunny Yeager took a bunch as well. Oh, and that she vanished and no one knew where she was. I think I can say I knew about as much as the average person out there.

Director Mark Mori took me on quite a journey with this film. Mori conducted an extensive interview with Page before her passing in 2008 and in essence, she narrates the bulk of the film herself. Lots of insight into her formative years and her mindset during her modeling years. We learn about her moving out of the public eye and her later years. I won't reveal any details here - it's very definitely worth your time and the discovery. Some fan stuff as well. A bit overboard / rabid in spots. This is true of all fandom, though.

The blu-ray is packed with extras. More interview material, Page films, music vids, photo gallery & more! This whole package is fascinating and a worthy tribute to the life and legacy of the foremost pinup model in history. Own it!

Boccaccio '70 (Kino Lorber)

Interesting that a 1962 film would be called Boccaccio 70. The title is a reference to Giovanni Boccaccio, author of the Decameron. Boccaccio 70 envisioning 4 erotic tales fit for a 1970 version of the Decameron. That was the intent, anyway. The results were straight out of 1962 and all the better for it.

We really get 4 unrelated short films close to an hour each by 4 of Italy's finest directors. Mario Monicelli's Renzo E Luciana stars the lovely Marisa Solinas and shows what happens when the idealized notion of marriage meets reality. This segment, by the way, was left out of the American release. A shame as it's quite touching. Federico Fellini's Le tentazioni del dottor Antonio stars the delicious Anita Ekberg in a surreal tale of obsession that's hilarious. This was also Fellini's first color piece. Luchino Visconti gives us Il lavoro with a radiant Romy Schneider in a sad tale of a disillusioned wife. The final segment comes courtesy of Vittorio De Sica and stars the ever delightful Sophia Loren. It's called La riffa and tells the story of a carnival girl who raffles off her body for money. The results are not what one might think.

The print on this blu-ray looks like it was struck yesterday. So clean and clear. There are a few extras as well, but the film offers the viewer so very much that extras are almost irrelevant. Boccaccio 70 will entrance and delight.

Brazzers Best T 'n' A (Brazzers)

It's 2 discs in 1 box. Double your pleasure; double your fun!
Disc 1 is Tits and features scenes with Lisa Ann, Roxanne Benson, Lilith Lavey, Christy Mack and lots more.

Disc 2 is Ass with the talented posteriors of Phoenix Marie, Alexis Ford, Sophie Dee, Julia Ann and other butts galore.

What both discs offer are scenes with variety. Lots of different scenarios and combinations. In that regard, the action rarely gets boring. I do wish some BBWs were thrown in the mix. Also, greater racial diversity would be quite welcome. Brazzers has great access. Let's see more women of all ethnicities in the future!

Brazzers did a fine job in packing the 2 disc set to the max with content. Lots of bang for your buck as it were. Fire up the DVD player, relax and enjoy the view. Tits. Ass. Pick your preference or sample both. An unbeatable deal!

Casanova '70 (Kino Lorber)

What? Another Italian film from the Sixties with "70" in the title? Yes indeed. Casanova '70 is from 1965 and directed by the great Mario Monicelli. It stars Marcello Mastroianni as the modern day Casanova. Beauties galore include Virna Lisi, Marisa Mell, Michele Mercier, and Liana Orfei. The premise is that Mastroianni can only get aroused in dangerous situations. Wackiness, as one might expect, ensues.

Casanova '70 is most definitely not for the small fry. Deliciously tasteful nudity abounds. Kino did a fantastic job on this blu-ray. The print is stunning. It's shows Monicelli's use of colors and textures to great effect. Everything about this disc says quality. If you're in the mood for a funny, frothy, sexy romp, Casanova '70 delivers!

Colorful (ADV Films)

I could beat around the bush and say this anime reveals the obsessive nature of animators and society and their fascination with soft fabrics. But I won't. "Colorful" is about panties. Nearly 2 hours of vignettes about panties.

The vignettes are in different visual styles with semi-recurrent characters. Here's the general scenario: a guy is frustrated and stares at a glimpse of a woman's panties. I believe I just covered it all in terms of plot. If you're into animated Japanese panties, here's your holy grail. For the rest of us, "Colorful" is cute in small doses.

Hugh Hefner (Gonzo Multimedia)

Subtitled Tony Palmer's 1973 Film About Hugh Hefner The Founder And Editor Of Playboy, this is oddly enough director Tony Palmer's 1973 film about Hugh Hefner, the founder and editor of Playboy. How about that? The documentary is just shy of an hour long. In it, we follow Hefner through his day.

Looking at this 1973 film through the eyes of 2014, as much as it reveals about Hefner, it's also a great snapshot of the times. It comes down to 1 scene. Hef and a bunch of women and men are dancing to groovy music as we see a hand slide in another 8-Track. So indelibly of the day. This is the sort of documentary you never see today. There is no agenda. It's just a look at a very successful publisher. We see his day to day decision making. His fun time. Where he lives, what he does, why he does it. Palmer lets Hefner talk about Hefner.

The results are actually a bit refreshing. Many would call it a "dated" point of view. Let's examine that. Hefner loved beautiful women. Loved the latest technology. Music and the arts. Comics. Good food. Good company. Pinball. I'm waiting for a downside here. By the way, I've no doubt he still loves all of the above to this day. If you don't like the idea of beautiful women, unrestrained sexuality, food, fun, music, and art, don't buy Playboy. Don't by this DVD. But respect those who do. A fine film well presented. Definitely worth your time.

Juicy Juggs 2 (Sensational)

Spoiler alert: no juice actually emits from the breasts on this video. Lots of sex, though. Starting with the gorgeous Peyton Thomas. Thomas has a 3-way with 2 dudes who pound her in just about every position you can possibly imagine and a few you probably couldn't. It's just relentless. I was honestly waiting for a penis to penetrate 1 of her nostrils! Didn't happen. This was basically sustained crack mule drug cartel hostage sex.

Next up is Karla Lane. Every other woman on this DVD is basically passive and allows the guy or guys to do what they will while the woman is just kinda there. Not Lane. She gives as good as she gets. Lane is super-active in her scene and honestly steals the disc!

Kamille Amora is a beautiful woman with weirdly distracting tattoos of guns on her legs. Superb breasts and a lovely face. What starts out as a massage oddly enough leads to so much more. Who'd have thought?

CJ Woods closes out the DVD. Certainly a beautiful woman with a friendly face and an even friendlier body. The sex is...average. I'm hoping this wasn't Woods in top form. Juicy Juggs 2 is most definitely worth your time for the Karla Lane & Peyton Thomas scenes. Juggocious!

Nacho's Monster Tits (Evil Angel Video)

If there is one true weakness I have on Earth, it's huge natural breasts. By God, I cannot get enough of them! The bigger the better. So Nacho's Monster Tits sounded quite promising. It would easily scratch my itch. Sad to say - wrong.

Monster, for starters, is a subjective word. My friend Lexxxi Luxe has monster tits. Newcomer Peyton Thomas has monster tits. Taylor Stevens. Maria Moore. Samantha 38G. You get the idea. On this video, a case can be made for Harmony Reigns, Suhaila Hard, and Sandra Milka. Lovely breasts, undoubtedly. Even so, breasts are clearly a secondary feature here anyway. This disc is more about what I would term prison sex.

The "Nacho" in the title is a guy named Nacho Vidal. Might be a great guy for all I know. I'm only here to review what I saw. I saw ass eating that struck me more as salad tossing. Vidal can clearly tell you the last 3 meals of each girl here. The sex itself just wasn't sexy. It was mechanical. It was certainly sex, yes. Personality-less banging devoid of passion. Nothing at all to draw the viewer in.

I came in with high hopes. I ended up with some sort of emotionless vanity project. Try much, much harder next time, everyone.

Permissive / That Kind Of Girl (Jezebel)

Jezebel refer to this as a perils of promiscuity double feature and that really hits the nail on the head! It seems the Brits really became obsessed with warning the youth of UK what would happen to them if they strayed even the slightest bit outside of the societorial norms of that time.

1970's Permissive tells the tale of groupies following prog / folk / rock band Forever More. Sex, drug use, death, and dirty clothing abound in this cautionary tale. In addition to Forever More, prog and psych fans will no doubt enjoy pieces by Comus and Titus Groan as well. Pretty groovy!

That Kind Of Girl turns the clock back to 1963. Here in the US, this film was known as Teenage Tramp. Don't you love it already? This one explores the dangers of STDs, how to acquire them, and incredibly cheap looking furniture. Beautiful girls and guys with Vitalis driven hair are displayed in glorious black and white. Ban the bomb and watch out for VD, my friends!

Plumpers Of Sundance Spa (Big Top)

Plumpers Of Sundance Spa is a true BBW classic from 1993. Featuring Roberta Smallwood and Melanie Anton, with support from Tanya Marie, Liz & Justine, there's not a huge, complicated plot here.

BBWs work out at a spa and have sex with 2 different men and with each other. What sets it apart is the natural feel to the proceedings. The guys seem a bit ordinary. Certainly not buff stunt cock. The women are lovely and plush. Nothing feels all that staged or forced. It feels...organic.

Big Top's print looks like it's sourced from a videotape. It's certainly not up to current video and audio standards. In a way, that's another part of the charm: Plumpers Of Sundance Spa is a naughty peek back at the early 90s. 100% worth seeking out!

Primitive London / London In The Raw (Jezebel)

Primitive London and London In The Raw are 2 documentaries about the seamy, steamy side of life in London in the mid 1960s. Both are products of writer / director Arnold L Miller and well shot in positively lurid color.

The features are actually presented on the DVD in reverse order of their billing. This makes sense as London In The Raw was released in 1964, and Primitive London in 1965. Between the 2 we are treated to a school for strippers, mods, rockers, beatniks, hair transplants, Billy J Kramer, a live birth, the slaughtering of chickens, lingerie, free love, strip joints, clip joints, men on wooden horses, and much much more! The prints are great - very nicely restored.

Perhaps these films were a bit shocking in their day, but seeing them now they are a hoot! A quaint trip in the time machine. I can imagine these as fueling gatherings and parties with some sure laughs. Very highly recommended!

The Sex Thief (Jezebel)

Here we have a "romp" rescued from obscurity. Why was this 1974 comedy plucked from the vaults? In the intervening years, director Martin Campbell graduated to the major leagues, having directed Green Lantern and The Mask Of Zorro as well as the James Bond blockbusters Goldeneye and Casino Royale. The Sex Thief was his very first endeavor.

So, how is it? Well, perhaps it looked better on paper. A jewel thief who sleeps with lots of beautiful women. The actuality of it is rather campy to say the least. The dialogue is downright painful - a Benny Hill sketch gone horribly awry. David Warbeck as the title character is an odd cross of Tom Jones and an oily waiter. The women are lovely for the most part. Since it's the mid 70s, they have, um, a veritable Black Forest of hair if you catch my drift.

It's a breezy goof that will have a room laughing in short order at how bad it is. Quite a groaner. Campbell has grown exponentially as a director. Of all the films he's directed, this is one of them.

Tight (Wild Eye / MVD)

The mindset of this mockumentary is clearly to do a female version of Spinal Tap. The other twist is to make it a band of porn stars. And to throw in one of Charlie Sheen's "goddesses" ( in this instance, Bree Olson). Parts of it work, parts don't. The parts that don't involve bad actors - most notably the wretched performance by Joel Chanin as Bree Olson's cousin. The situations he is in are so clearly contrived and clunky. Chanin is a wooden corpse of an actor and this small role is clearly beyond his incredibly limited abilities.

That said, the good parts are very interesting. The 4 leads: Tuesday Cross, Alicia Andrews, Layla Labelle, and Monica Mayhem interact very organically. Although situations are quite obviously staged, they bring a natural feel to it - especially Cross & Andrews. There are a few gratuitous sex scenes thrown in that honestly detract a bit from the product, but I'm assuming the majority of buyers want that. Whatever...

The DVD includes lots of bonus footage & other treats. Despite some flaws, Tight succeeds as an interesting look at the struggles of 4 women thrust together to play & tour. Much better than I thought it would be.