A Few Words With...Angela White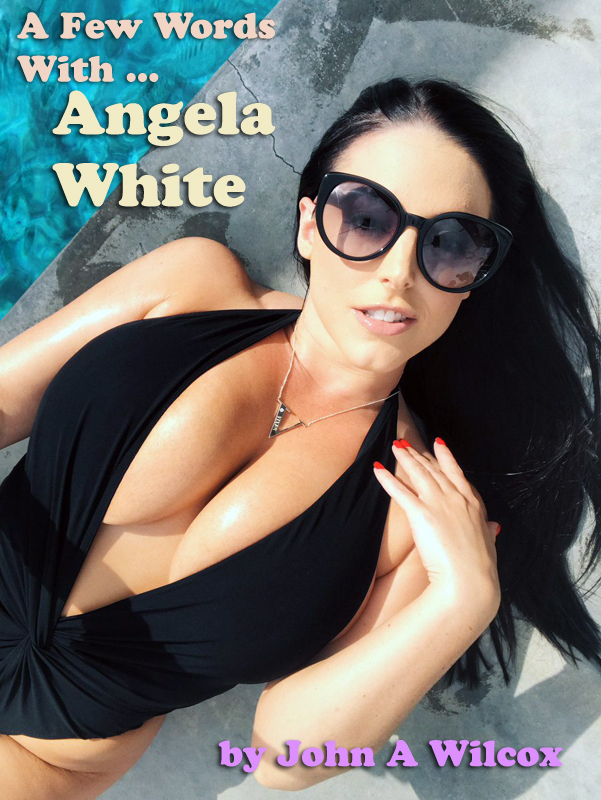 by John A. Wilcox

As I write this, adult star Angela White just signed a deal with Vixen.com to film exclusive content for their site. I was offered the opportunity to interview the Australian star and I pounced on it! Here's our conversation...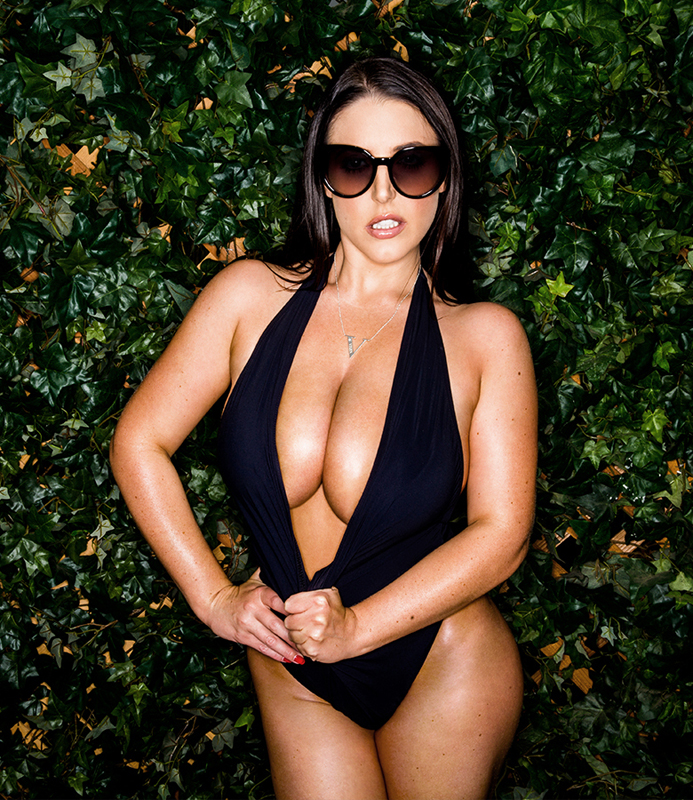 PS: What initially interested you in hooking up with Vixen.com?

AW: The Vixen brand is synonymous with premium quality content and the site always showcases the natural beauty of the models they feature.

PS: Who contacted who about working for the site?

AW: The Vixen team booked me through my agent Mark Spiegler and then Greg called me directly to discuss the details of the shoot.

PS: Will all your content on Vixen.com be exclusive to their site?

AW: Yes.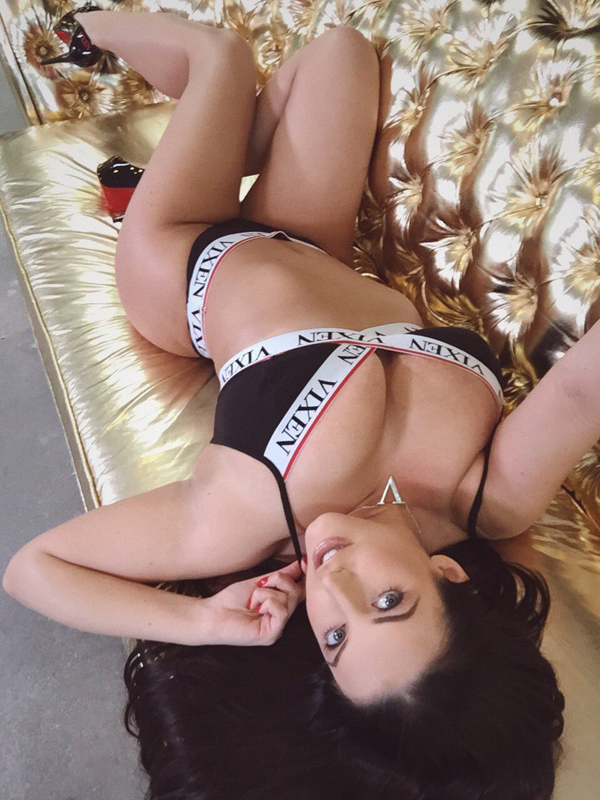 PS: How much of a creative hand will you have in the content?

AW: Vixen is a Greg Lansky signature brand so the content will be the result of Greg's creative vision. While shooting with Greg is collaborative, most of the direction will come from Greg and his team. I use my own films and Angelawhite.com to create content that is entirely my own.

PS: What sold you on working with them?

AW: I didn't need to be sold on anything to shoot for Vixen. Shooting with Greg is always incredible and it's an honor to be named a Vixen Angel.

PS: Going back in time, at what age did you pass a D cup?

AW: By the time I was 14 I was already a DD-cup.

PS: What is your current bra size?

AW: 32GG.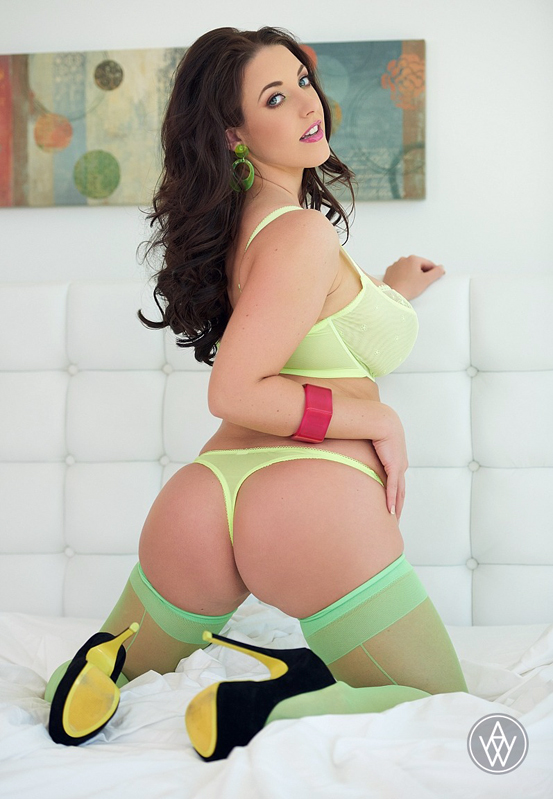 PS: How did you manage to get on the show Pizza?

AW: I auditioned for the show like everyone else. It wasn't a lengthy process. They wanted to see a few photographs and had me deliver some lines. The director and producer, Paul Fenech, told me I had the role on the spot.

PS: Was it a fun experience?

AW: Yes, I had a lot of fun on set.

PS: Are you still in touch with any of the cast?

AW: No. I moved interstate during the production to complete my Bachelor's degree so I lost touch with most of the cast.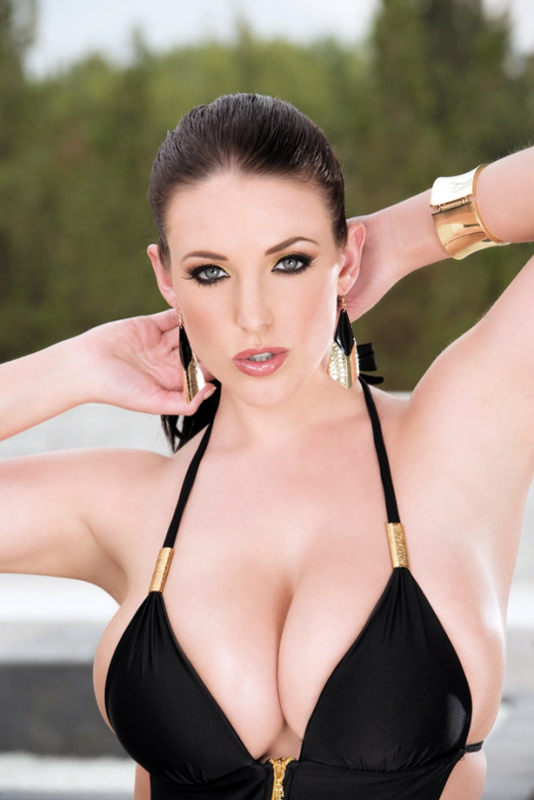 PS: Do you still have any political ambitions, or does the adult biz take up all of your time?

AW: I've never had any ambitions to be a politician. I became involved in politics purely because I saw a cause worth fighting for. I'm politically active and still advocate for the rights of sex workers but the adult industry takes up a huge amount of my time.

PS: Do you feel that you & Zahra Stardust ended up having a positive impact on Australian politics and/or how sexuality is viewed there?

AW: We certainly drew attention to the archaic censorship laws in place and my 2010 campaign for the Australian Sex Party helped to ensure that sex workers weren't further discriminated against. A lot more still needs to be achieved but it takes one step at a time.

PS: Is Australia as repressed as the US in terms of sexuality?

AW: That's difficult to answer because I get a different take on American mores by living in liberal California. Australian laws regarding escorts and brothels are far more liberal than those in the U.S. But Aussie laws regarding the production and distribution of adult material are still very outdated and restrictive.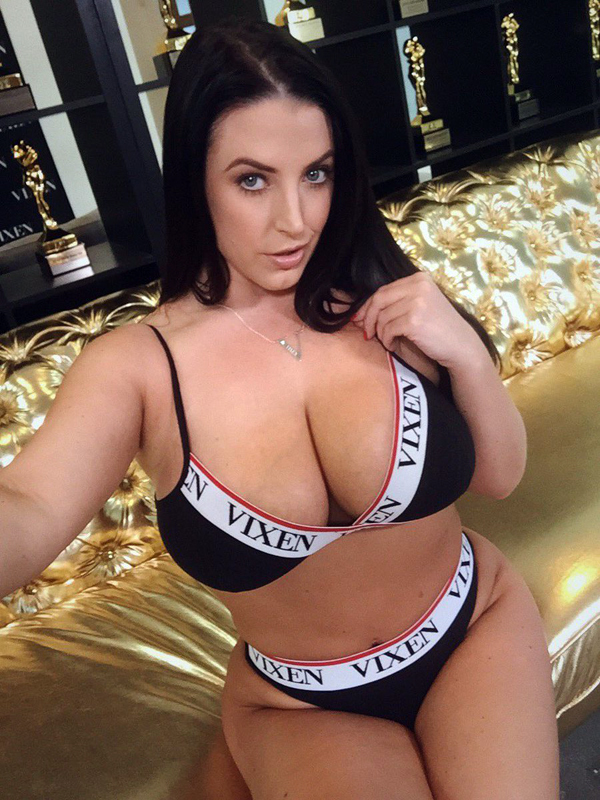 PS: Will your content for Vixen.com differ in any way from your content on Angelawhite.com in terms of tone?

AW: Yes. Vixen.com and Angelawhite.com both focus on premium quality content with an eye to detail. Both sites have a recognizable aesthetic. However, Vixen's scenes tend not to deviate from the sensual and beautiful content the brand is known for. My site, on the other hand, has a broader range of scene types that range from very soft and romantic through to rough and extreme hardcore.

PS: Do you have any new mainstream film or TV projects on the horizon?

AW: I don't have any mainstream film or TV projects in the works, that is not my focus at this time. However, I do have two book chapters being published this year that I am very excited about. In August, my academic chapter for the Routledge Companion To Media, Sex And Sexuality will be released, and in November, my contribution to Asarotica, a collection of erotic short stories edited by Asa Akira, will be published by Cleis Press.

PS: My site covers lots of music. Please tell me 6 CDs/albums you never tire of listening to.

AW: I think streaming music platforms have changed the way we listen to music. It's very rare for me to listen to a full album anymore. I am subscribed (yes, I pay!) to all of the major streaming apps (iTunes, Pandora, Tidal) and I usually browse and listen to music based on genre rather than specific artists or albums. My most listened to genre is always classical or jazz, and if I start with a specific artist it will usually be Chopin or Grant Green respectively.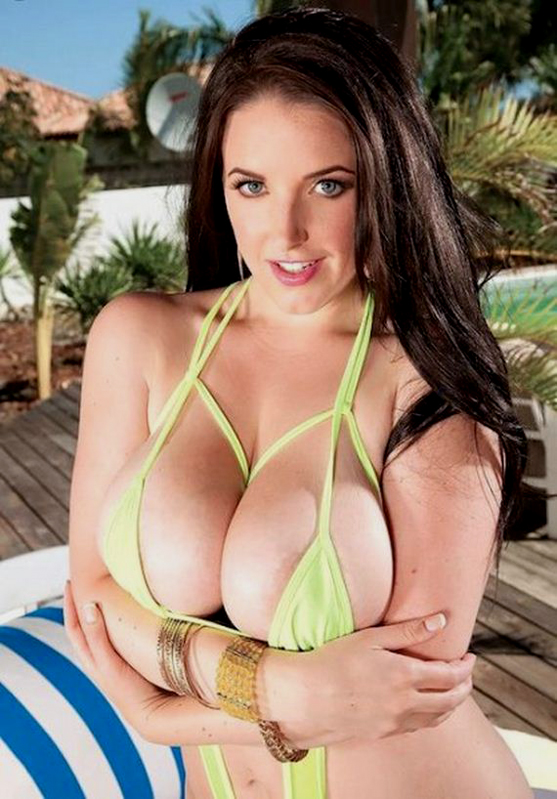 ###
All photos are copyright their respective owners.
Table Of Contents
Contact