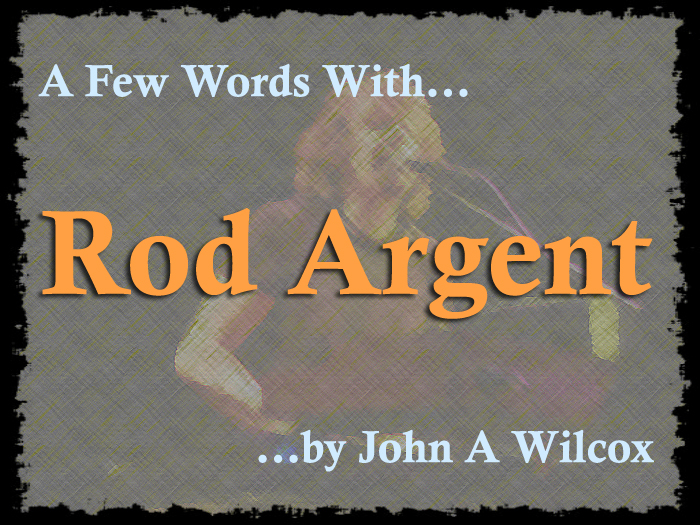 A Few Words With...Rod Argent


Interview by John A. Wilcox



Legend is a word I don't bandy about. In the case of Rod Argent, legend is a perfect fit. His keyboards helped define the sound of the Zombies as well as the band Argent. Both bands have influenced countless musicians to this very day. Progsheet happily stole a few moments of Rod's time and here's what he had to say!...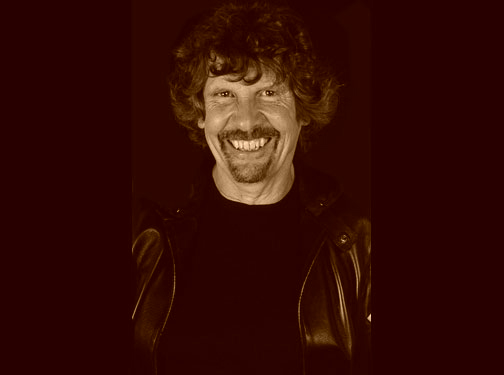 PS: Looking back to the very beginnings of the Zombies, how did you first meet Colin Blunstone & what made you want to work with him?

RA: Colin was a friend of the very original bass guitarist, Paul Arnold. I only met Colin for the very first time at the first Zombies rehearsal! He was originally going to be the rhythm guitarist; I was going to be the singer. At that first rehearsal, Colin heard me play the piano, and said I must play that in the band. I heard Colin sing a Ricky Nelson song, and said.... OK - but you have to be lead vocalist!

PS: Odessey And Oracle has come to be seen as the definitive Zombies album. Why do you feel it has gotten singled out among the band's catalogue?

RA: It was the album that we felt we had to make, to execute our own ideas. We'd become disillusioned with the production on some of our singles, and felt a band breakup might be in the air. Particularly Chris White and myself ( the writers) felt we had to have the chance to produce an album ourselves, encapsulating our own ideas of how the songs should sound. Because of this, I feel it ended up being a strong and cohesive piece of work.

PS: Please tell me how the song Care Of Cell 44 came together.

RA: It was just an idea - a different slant on a relationship reuniting.... I can't remember how the original idea occurred. I can't think of another song that has actually been written about a prison homecoming!

PS: What was the inspiration for the song Pure Love?

RA: Again, I'm afraid can't remember the original inspiration for the writing of the song section. It's lost in the mists of time! I do know, though, that I wanted to incorporate a suite with some modern classical writing - it was me trying to push the boundaries for myself and the idea of the band.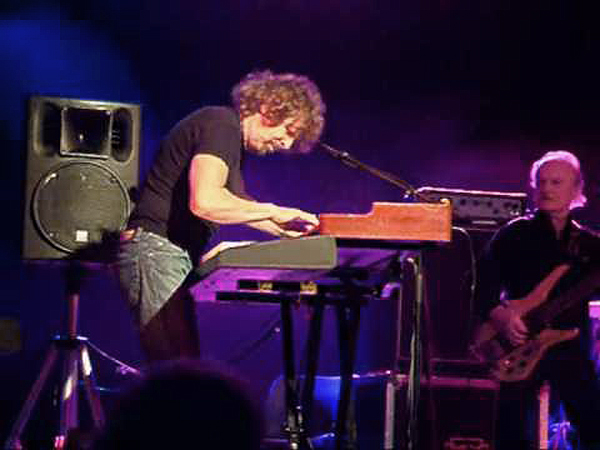 PS: Argent's The Coming Of Kohoutek got lots of airplay on FM radio here in the States. Please give me some background on the song.

RA: The comet was heralded as being potentially one of the most spectacular events to occur in the sky for many years. In the far past, spectacular comet visitations had been linked to all sorts of prophesies of doom and destruction, and I included a very famous musical theme - the Dies Irae, (Day of Wrath), written in the 13th century. It was a short theme that's been used by many composers. I just thought it was interesting to look at things a bit from a historical perspective, and it was the dramatic nature of the whole event that fascinated me. In the end, the comet Kohoutek was pretty much a damp squib!!

PS: Many folks, myself included, were sad to see Argent knock it on the head back in 1976. What caused the break up?

RA: I think, in a way, that the natural time for the breakup would have been a couple of years earlier, when Russ left. But it felt there was so much good about the band, that we wanted to keep it going. In the end, a pretty badly managed tour in 1975, which lost money, made me feel it was time for me to move on to some new horizons. I must say, though, that we original four have done a couple of recent mini-tours, playing some of our slightly less complex material from the past, and it was a real buzz. The playing and the singing sounded great, and we got some fantastic reviews...

PS: In 1999 you recorded the wonderful Classically Speaking album. Any plans for a sequel?

RA: Thank you! I loved recording it, particularly as I'm pretty much a self-taught player, and I've always loved classical music. I'd love to do another, but to play in that idiom means three hours practice every day. We're so busy that that's not really a possibility.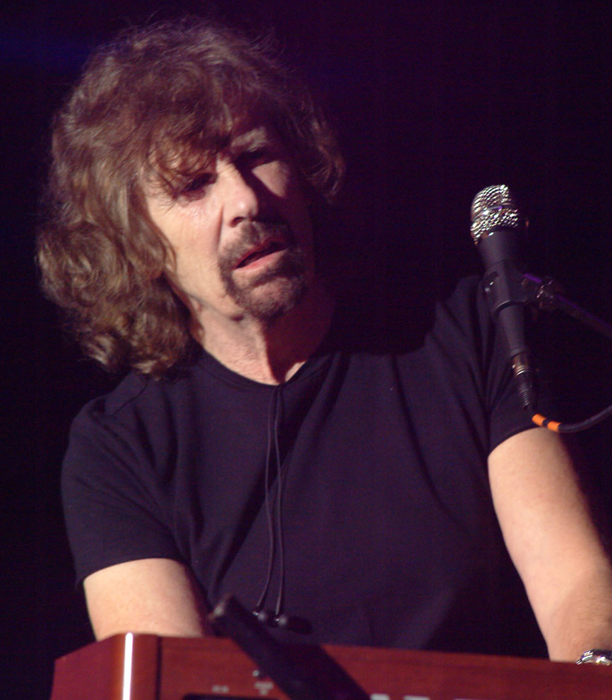 PS: The latest Zombies disc, Breathe Out, Breathe In, is a mighty, mighty record. Did the band go into the studio looking to knock one out of the park?

RA: Thank you so much. It feels like a special album to us. We wanted to capture something of the great feeling we get every night as the band plays together. I feel it is now better than it's ever been. We obviously wanted to make the best album possible, and wanted to record as much as possible with the musicians playing at the same time, with as few overdubs as possible. It also felt important to explore harmonies to the extent that we always used to love doing. We had a ball doing it, and I feel some of that enjoyment got captured in the grooves - not that there are grooves any longer!!

PS: Tell me a bit about the lovely song A Moment In Time.

RA: I heard Tom playing an acoustic riff backstage, and loved it. I said there and then that we should use it as the starting point for a song. Lyrically, it was inspired by a trilogy of autobiographical stories by one of my favourite authors - Laurie Lee. I love how the song has turned out, and it's one of my favourite tracks on the album.

PS: What's your rig on the current tour?

RA: I've deliberately made things as simple as possible. Hammond XK3, driven through a Rotosphere tube pedal, Kurzweil piano, used only for acoustic piano, Fender Rhodes and Hohner Pianet sounds, and that's pretty much it. I use a Roland string sound as well - but only on a couple of things throughout the entire evening.

PS: After this tour ends, what's next on your slate?

RA: We tour through 2012 - U.S. again, Japan, Philippines, Netherlands, UK and other places. Also, I'd love to start writing for the next album....

PS: Please tell me 6 CDs you never tire of listening to.

RA:
Donny Hathaway - Live
Bill Evans - Everybody Digs Bill Evans
Bach - The Goldberg Variations - But it has to be Glenn Gould's 1955 mono version. He later re-recorded it in stereo, but it's not a patch on his first version.
Ray Charles - In Person - Recorded by a single mic., and it sounds great
The Beatles - Abbey Road / Revolver / A Hard Day's Night - Take your pick!
Miles Davis - Kind Of Blue



###





Table Of Contents

Contact