A Few Words With...Trevor Williams
Audience were one of the top bands on Tony Stratton-Smith's Charisma label in the early 70s. Bassist Trevor Williams held down the low end with his solid, melodic playing. Apart for over 30 years, Audience have recently reunited. Williams recently sat down with ProgSheet for a fascinating and revealing interview...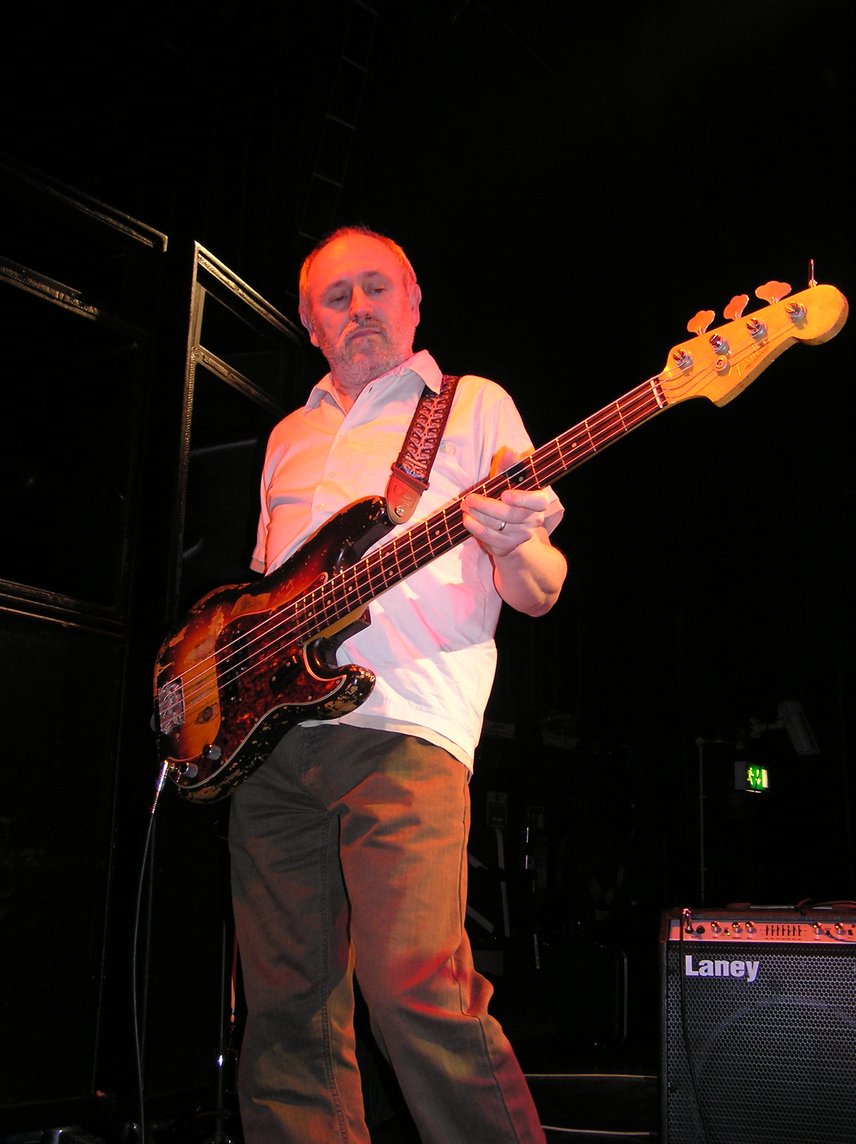 PS: Why did Audience knock it on the head after the Lunch album?

  TW: I'm going to be very harsh - because this album represents the point where, for me, it all went wrong. It's your first question, an important one, and it wouldn't be honest to wave it away with the usual bland platitudes about 'musical differences' when it's so fundamental to what happened back then.

  Lunch had, from the outset, a very negative effect on me. Although the songs were individually good, the album, on the whole, had less depth or cohesion than it's predecessor, House on the Hill. Unlike that album, Lunch contained material which, for the most part, had never been played live or simply didn't lend itself to live performance.

  I didn't like working that way around, because, however you decided to do a number on record could dictate or restrict how you might be expected to play it thereafter in a live setting. I preferred to work things up on stage to get the best out of them before committing to tape. The first three albums were all the result of doing things that way and were - and are - the better for it.

  As live performance was where I felt our greatest strength lay, it seemed almost pointless to me to record such a quantity of material that wouldn't or couldn't be played live. There were exceptions. "Party Games", for instance, remains one of my favourite tracks, even though it could only ever be a studio track.

  I was aware others felt differently. There was an increasing emphasis, heavily driven by management, on our getting a hit single. This ambition didn't just fail to interest me, but ran counter to my, perhaps over-idealised, opinion that contrived chart success might stop creativity in it's tracks and damage the band's long term potential and credibility.  

It seemed to me Lunch was largely made up of attempts to create a hit single. At this distance, it's difficult to recall how much we, individually and as a band, conspired, contributed or were deliberately or unconsciously led in this direction. But I was always uneasy, doubting from the outset that we were embarking on a worthy successor to House on the Hill and feeling very strongly that, even before completion and release, it was already beginning to undermine the momentum House on the Hill had given us.  

Disenchanted, and growing increasingly surly, I had considered leaving the band during the early stages of recording Lunch, but decided to postpone any final decision until after our forthcoming US tour with Rod Stewart and the Faces.

The tour went well. We played well and were well received. But personality clashes came to a head, I suspect, to some extent, provoked by some rather divisive management, and it ended in Keith leaving. Although still of a mind to leave as well, I was persuaded to stay, albeit reluctantly. We completed Lunch without Keith, but eight months later, following a series of lacklustre gigs in Switzerland, I left anyway.  

Communication and a bit of time off might have saved us. It would be usual today for a hard working band to take a break in order to relieve pressure, to re-group and re-think. In those days, we barely paused for breath in three and a half years because no opportunity could be allowed to pass. We didn't have the experience or maturity to stand back, look at each other and see what was happening. We didn't have the space to consider where we were or where we should be going. We simply lost each other.  

Although I only realized it later, the essence of Audience was the idea originally dreamed up by Howard, Keith and I during the dying stages of Lloyd Alexander - the soul band we inhabited immediately beforehand.  

If Audience didn't include all four of us, particularly the original three, the idea no longer existed. With Keith gone, despite his being replaced by three very good musicians on record - Rolling Stones' and Mad Dogs and Englishmen sax and trumpet players, Bobby Keyes and Jim Price, plus pianist Nick Judd - and on stage by Judd and Pat Charles Neuberg, an excellent Swiss sax player, the band was ordinary - and not Audience.  

Following our re-formation, I am even more convinced this is true. Oddly enough, we were never great socialisers, nor even the best of friends. But together, we were something nothing else was.  

Interestingly, the material we have chosen to reprise and play live this time around is all taken from the first three albums and includes nothing from Lunch. I think that says something.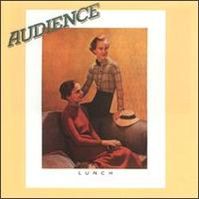 PS: What brought you back together after 32 years apart?  

TW: The enthusiasm of a booking agent, mutual availability, a sense of unfinished business and an arrogant desire to show people music can be more interesting than some of the stuff they've been listening to lately!  

We had, in various pairs and trios, been drawn together a few times over the intervening years. I wrote and recorded material with all three at various times and played accordion on Howard's first solo album, King Brilliant. Howard, Tony and I joined up as Audience for a charity gig with a substitute sax player and Keith and I wrote and recorded a novelty song for a hit musical comedy singer named Hooray Henry. Tony and I jammed together on a few fun rock n' roll gigs and, at just one point, all four of us got together in the studio to record a single as Audience. This was an instrumental based on an old South African song called "Skokianne" and it fitted well with a style of music currently riding high with Madness and Buster Bloodvessels' Bad Manners. I believe it might have done well, but it was never released and we all went home.  

When we met this time, over pints of Guinness in a Canterbury pub, I had a real sense of deja vu. It was the same three, skulking and plotting in a pub just as we had 36 years ago during the last gasps of Lloyd Alexander!  

It is also true to say, despite my having played with many excellent musicians over the years, Keith's and Howard's talents and desire to be different remain uniquely interesting to me. Playing bass with them was never the same as playing bass with anyone else. Something about them always drove me to play off the norm, avoiding the correct, expected or traditional ways of playing bass. Lines that wouldn't work at all with other musicians or a standard instrumental line-up are essential with these lads and I've had to unlearn 'normal' bass playing in order to rejoin them.  

The same applied to Tony Connor, who, heavily influenced by The Dave Brubeck Quartet's Joe Morello, brought more than a simple rock approach to our material, often playing more like a percussionist than a drummer. I think, from the start, he didn't know if he'd joined a blues band, a folk group or a bunch of hairy ruffians with a penchant for bossa nova. Like the rest of us, he simply had to develop quirkiness.  

In Tony's absence, his replacement, John Fisher - also jazz influenced, though more by the Basie model - is beginning to develop odd quirks. I doubt any ordinary drummer could ever satisfy our needs unless they were prepared to go with whatever passes as the flow in our similarly twisted minds!  

PS: What did you do musically in the intervening years?  

TW: Initially, I went on the market, auditioning for Hookfoot, The Houseshakers, Joan Armatrading, Elmer Gantry, Sharks and spin-offs from Steppenwolf, Renaissance, Wishbone Ash and The Foundations. Those I wanted didn't want me and those who wanted me I didn't want. Then I joined sixties pop stars, The Nashville Teens, which contained guitarist Len Tuckey, soon to be husband of Suzi Quatro and founder member of her band.  

The Teens' music was honest, straightforward rock 'n' roll and r & b - a bit of Gene Vincent, some Elmore James and, to finish, their inevitable No 1 hit record, "Tobacco Road". But there was an air of stagnation about them. Consequently, after a long eight months, I jumped at the invitation to join Irish singer-songwriter Jonathan Kelly's rather more stimulating funk outfit "Outside".  

Outside was fronted by guitarists Chas Jankel (later of Ian Dury's Blockheads) and Snowy White (of Thin Lizzy and "Bird of Paradise" fame). Live gigs were enjoyable, the material intelligent and we produced one album Waiting for You, before, in a bar somewhere in Belfast, Jonathan and I discovered musical differences! A shame. I don't know where he is now, but he should have made it bigger than he did. Then it was back to the Nashville Teens again to help ex-Renaissance guitarist Rob Hendry in his attempt to re-invent the band. It didn't work and I left the Teens and, professionally, the business, in 1975.  

After that, apart from odd bits of session work on bass, accordion and vocals, I played for a Three Degrees style harmony band and did some live rock and blues with various members of Fanny, Hot Chocolate and Mud.  

A stint followed with a modern jazz quintet and then, for a year, I took on the role of lead singer for the first time since 1966, fronting a fifties/sixties r & b band called "The Cakes".  

From 1986 until now - no musical involvement at all.  

PS: How did you first meet Tony Stratton Smith & how was he to work for?  

TW: Strat was easy to work for. He never got in the way and, if he believed in you, he gave you all the leeway you needed. Judging by the efforts he expended in getting us to sign to his label, Charisma, he certainly believed in Audience. He finally went after the band in a big way after seeing us playing with Led Zep at London's Lyceum, and following our refusal to record a second album for Polydor, who clearly had no idea what we were.  

Strat even continued to believe in us - through gritted teeth - when, following Keith's departure, we spent what was then a small fortune, without his prior permission, on employing Bobby Keyes and Jim Price to help complete Lunch.  

PS: How did the band get on with Charisma labelmates like Genesis, Van Der Graaf, & Capability Brown?  

TW: I never met Capability and didn't personally have a lot do with Genesis or Every Which Way except in passing.  

Van der Graaf, Lindisfarne and Jackson Heights were our most frequent Charisma package tour mates - tours which often ended with the entire cast on stage. On one such occasion, at the Marquee in Soho, members of Jackson Heights, Van Der Graaf and ourselves, plus assorted roadies and the DJ, blew the place apart with a massive performance of the Everly Brother's "Lucille".  

PS: Genesis were an opening act for Audience at the time. What were your impressions of them?  

TW: Not very confident. A bit weak. Didn't for one moment think they would get anywhere. Glad I didn't put money on it!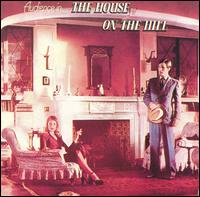 PS: When you were recording the House On The Hill album, were you aware at the time it would be such an enduring work? Aware that you were on to something special?  

TW: No. We were, however, at our best on stage around that time and the songs on the album reflected the stage act and were well worked, dynamic and strong. Following the lightweight production on the first album, Audience, and our own bottom-heavy production on the second, Friends Friends Friend, Gus Dudgeon was a huge improvement and Hipgnosis' classic album cover design was the icing on the cake.  

PS: What did Gus Dudgeon bring to the table as producer?  

TW: Ears, sympathy, discipline, humour, improbable tales, yoghourt and a hatred of accordions.  

PS: Give me a little background on a few songs starting with "Indian Summer."  

TW: I was never unhappy with my lyrics but I hated the overall product. I still cringe at the "Oh, Oh, Oh, Owowow" bit in the middle. Surely we could have come up with something more intelligent than that? It was our most shameless attempt to have a hit record and was written specifically to that end. I recall the four of us writing and arranging the song on two acoustic guitars at Tony's East London flat, watched by a bemused Bill The Dog, Tony's landlord's ancient hound. Bill wasn't impressed and neither was I!  

The song was based around three riffs - two guitar lines written by Tony and Howard and a joint bass/sax line by Keith and myself - plus a chorus that Howard had been playing around with for a while. I didn't want to play it live. Don't want to now. Under pressure, did so just once at LA's Whisky a Go Go, then point blank refused to do so again. Told you I could get surly!  

PS: "In Accord"  

TW: Although never taken on stage, this probably epitomizes Audience's live style at that time (if not our view on our joint career) and it's appearance on Lunch is one of the few sparks, for me, on an otherwise rather formal, tidy and uninspired album.  

Starting life as a spoof country and western song, it was taken to pieces by Keith and Tony, and, lyrically, contains some of the worst puns I've ever had the cheek to write. Together with Gus, we turned the song into something scary in the studio as we added layer upon layer of sax and fuzz bass. It's a monster. It was also one of the last numbers Keith recorded with the band and I regard it now almost as a last gasp before we lost the plot.  

PS: "I Had A Dream."  

TW: Howard's soulful little song never needed more than the basics to make it work, either on record or live. I distinctly recall writing the lyrics in my hippily painted orange and lemon South London bedsit, in the early hours, accompanied by the soft 'ting ting' of Blodwyn, my hamster, as he sucked jam off a spoon handle. Is that important?  

PS: Now that the band is back together, can we expect a new album?  

TW: It's an attractive prospect. Howard is keen to make a live album, containing some of the old material. I'm more interested in getting some new material together and working it up live before doing a studio album. There's a lot of stuff lying around on paper, on tape and in our heads.  

PS: Any plans to come to the USA?  

TW: Some suggestion of a festival next year in California. Nothing concrete.  

PS: Please tell me 6 CDs you never get tired of listening to.  

TW:
The Road Goes On Forever - Allman Brothers
Music from Big Pink - The Band
Minute by Minute - Doobie Brothers
Hot Rats - Frank Zappa
What's Going On - Marvin Gaye
Stop Making Sense - Talking Heads



###



Images for this article are by kind courtesy of Audience





Table Of Contents

Contact