A Few Words With...Dr Ava Cadell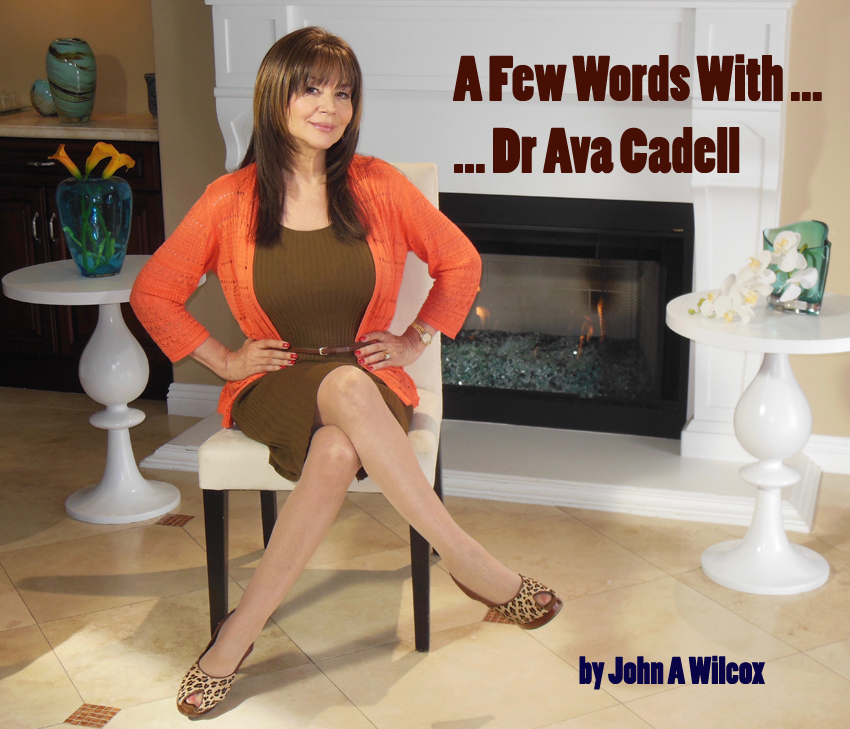 by John A. of Wilcox

I was recently watching the action film Commando and I came across a brief but unforgettable nude scene with the Heavenly actress Ava Cadell. I thought I'd see what she's up to nowadays. It turns out that Cadell is now a doctor specializing in Love, sex, and romance! I reached out to her and to my delight she agreed to an interview. Please read on...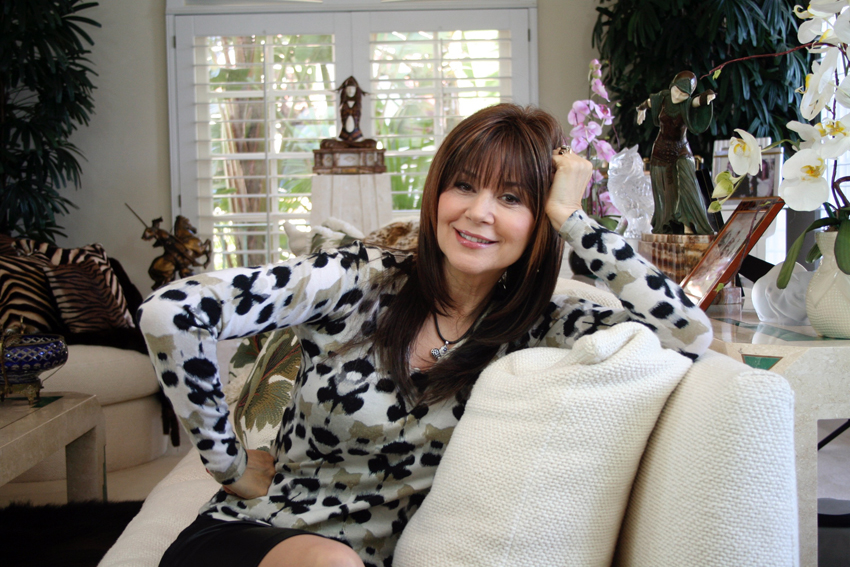 PS: What prompted you to make the transition from actress to doctor?

DAC: After many unhealthy relationships, I was determined to make it my mission to find out as much as I could about love, relationships and sex so that I could find a healthy loving relationship. After succeeding by finding the love of my life, I wanted to dedicate my life to helping others find love and maintain passion. I love helping people every day through my private counseling practice and my online university www.LoveUniv.com where I can educate and empower people all over the world. I'm also on the faculty of The Institute for Advanced Study of Human Sexuality in San Francisco, so I teach and mentor students who want to do what I do and sharing my wisdom is my way of making the world a better place. The most rewarding part of my job is releasing people from sexual guilt and shame. Then helping them to find love and maintain healthy, happy relationships. I was married to Peter Knecht for over 20 years before he died and consider that to be one of my best inspirations for what I do. All the books I write, the games that I invent and the instructional videos that I create have techniques that I tried out on my husband first, so I really do practice what I preach. I lecture all over the world and understand the impact that love, intimacy and sex has on various cultures, as everyone wants to be loved and everyone wants to be a good lover. It is so rewarding for me to empower them and improve the quality of their lives.

PS: Do you still act?

DAC: I play myself now, which I love doing and you can see an example of that on a comedy series called Gigi Does It on the IFC channel. Comic David Krumholtz wrote the series and plays a 75-year-old woman based on his Jewish Grandma. Gigi is recently widowed, just inherited six million dollars from her cheapskate husband who never gave her an orgasm, and is ready to get back into the dating scene. On Episode 6 I play Dr. Ava Cadell as Gigi seeks the advice of a reputable Sex Therapist. First, I ask if Gigi knows what the 4 S's of oral sex are: ("Slap," "Spit," "Suck," and "Swallow") which Gigi guesses are "So how's it going," "Stop," "Suppository," and "Sorry." Working with the talented David Krumoltz as Gigi in all his womanly glory was hilarious! The Gigi character is clever, well-played, and very funny. His side-kick, a male nurse who puts up with her, played by co-creator Ricky Mabe, is also priceless. Oh, and the sex jokes are killer.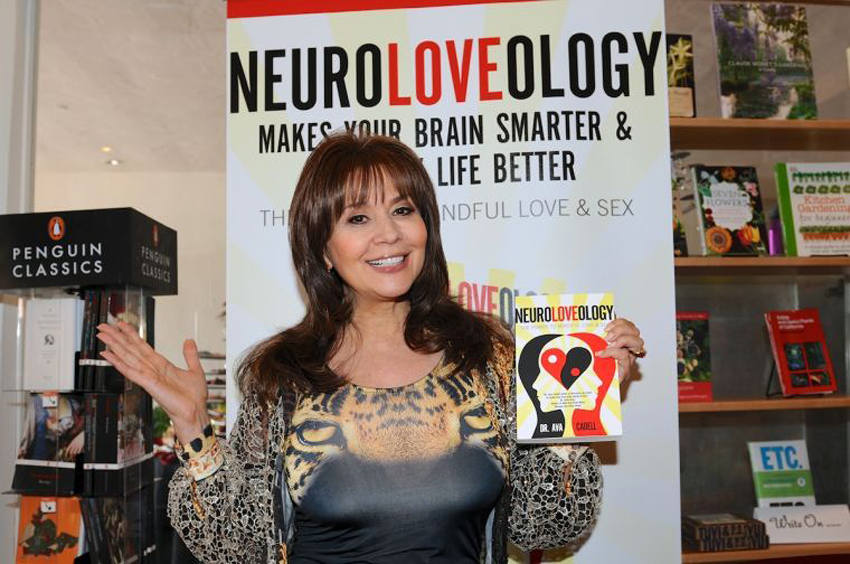 PS: What is the most common sexual worry people tend to have & what do you see as the best solution to that worry?

DAC: Most of my clients are referred to me by their doctors, nurses, managers and even publicists because I can help my clients 90% of the time with practical solutions that I have developed to help them overcome guilt, shame, inhibitions, how to communicate their desires and experience truly satisfying love lives. They get plenty of take-home value including complimentary workbooks and appropriate products.
Often the woman convinces her man to go for counseling because many men don't want to admit when something isn't working properly, especially when they are successful in business.
I also see some clients who have kinky fantasies and they just want permission from an authority.
In my private practice I counsel singles, couples, even triads with concerns that range from lack of communication to lack of desire, fear of having sex to fear of commitment, premature ejaculation to inability to orgasm. It is all in a day's work and a very fulfilling one I might add for my clients and for me. I wrote a book called Confessions To A Sexologist: Peeking Into The Sexual Lives Of America. This book contains over 200 case histories of confessions revealing fantasies, fears, concerns and desires while seeking sexual understanding. The topics and situations are the very fabric of America's multi-cultural sex life. I believe that everyone can relate to the sexual situations that arise involving singles and couples. It's not a simple question and answer book as each chapter contains several uncensored confessions focusing on five major factors which result in a resolution: * Confessions * Consequences * Strategy * Solution * Benefits.

PS: Which book of yours would you most recommend to a couple who feel their sex lives are growing stale & why do you recommend it?

DAC: My Idiot's Guide To The Kama Sutra is filled with tips on romance, intimacy and eroticism. The Kama Sutra is not just about making love. It's about connecting with and cherishing a lover every day.Idiot's Guides: Kama Sutrais a fun and insightful guide and includes dozens of beautiful, full-color photos that illustrate traditional movements, as well as techniques for modern lovemaking. It explores the roots of the ancient art of Kama Sutra, essential warm-ups like aphrodisiacs and erotic massage, erogenous zones, oral pleasures, and more! Idiot's Guide To The Kama Sutra is for couples who don't want to make love in the same position, in the same place or at the same time. Idiot's Guide To The Kama Sutra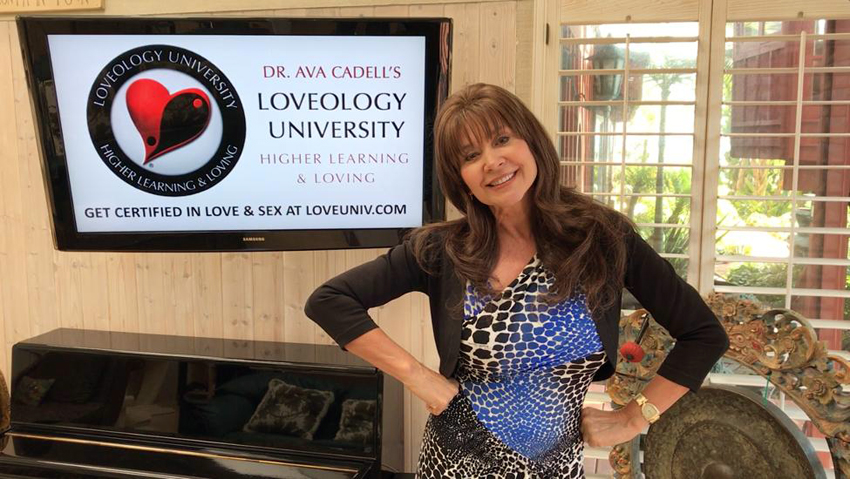 PS: How has your professional experience most changed your personal sex life?

DAC: I often say that my best qualification for what I do is that I married a powerful man who had never been married and refer to my accomplishment as taming a stallion. Twenty years late, my husband still got so excited when I came home with a new sex toy, instructional video or any kind of erotic enhancement. I am always ready, willing and able to try something new so that I can practice what I preach.

PS: The media tells us the evils of porn but what do you see as the greatest benefits of watching and reading porn?

DAC: I believe porn can be used for educational and therapeutic purposes to help couples explore sexual fantasies, reduce inhibitions, avoid boredom in the bedroom and spice up their love lives.
As an AASECT certified sex counselor, I assess clients concerns and discuss with them their personal values and morals, their sexual experiences, fantasies, boundaries and deal breakers.
I've helped couples to negotiate the type of porn they can both enjoy watching such as female friendly porn produced by women like Veronica Hart, Candida Royal and Nikka Noel. These movies have story lines, romance, intimacy and lead to sexual activities.
I've introduced couples to Sex Education videos and I'm currently producing my own series of HOW TO videos with Evolved because nobody teaches you how to be more creative and playful sexually. I believe that if you play together you will stay together.
It's a fact that watching porn can increase sex drive and arousal by producing feel-good hormones such testosterone, and serotonin. In fact, porn has been used in clinical studies on genital arousal to help women with low libido and Anorgasmia (the inability to orgasm), proving that some women get just as aroused by watching porn as men.

PS: Please tell me 3 easy things any single person can do to have a more well-rounded sex life.

DAC: First and foremost, love yourself and protect yourself by practicing safer sex if you are single. I do believe that sex is one of the most precious gifts we have to share with another human being who is worthy of our affections and there are many erotic and creative safe sex activities that couples can engage in: all they have to do is to use their most erotic organ: the brain!
Next learn how to give and receive a sensual massage, as it is also a precious gift to give someone who is worthy. The most important goal of massage is the desire to please your partner, whether it's with a healing scalp massage, relaxing shoulder massage, friendly foot massage or sensual full body massage. Giving someone a massage can be a magical memory and it can take a friend zone date to an intimate date!
My third tip for single people is to engage in Sexycises to have a more well-rounded sex life. You can do yoga, Pilates or dancing to exercise your sexual muscles and improve your vitality for better sex. When you have a partner, you can explore poses that range from playful to passionate, with mental, physical, emotional, spiritual and sexual benefits.
I'm so excited to share my new project, featuring the world's top Sexperts in sexual health and pleasure demonstrating how to stay connected on the journey to sexual fitness and satisfaction at: https://sexycises.com/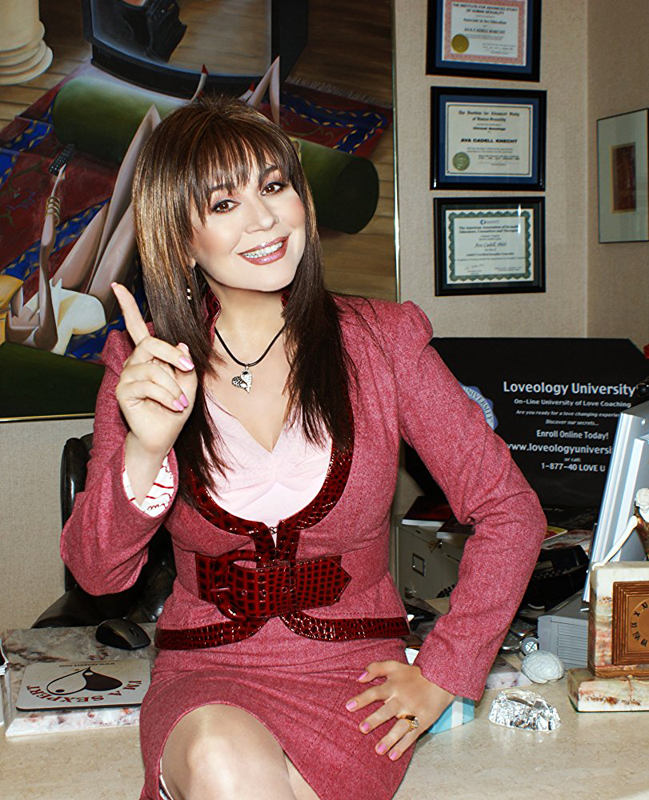 PS: What do you see as the single most important thing couples neglect to do in their romantic lives & why?

DAC: Most couples who have been together for longer than three years start to neglect their sex lives and some end up having a mismatched sex drive with one partner wanting more sex than the other person. Even though there are many couples that have sex one or two times a month, and are completely satisfied.
There are several reasons why a couple may not be in the mood at the same time. It could be physical: too tired, medical conditions such as depression, or certain medications like Prozac certainly affect arousal. It could be emotional: too stressed, feeling emotionally deprived by a partner or unresolved issues. It could also be just plain boredom. Look, it's no secret that a relationship can get stale after a while. Just like anything else, if we don't put effort into creating a great sex life, it could all be over once the "honeymoon phase" ends. You know, the first 2-3 months (if you're lucky) in the beginning when attraction seems effortless.
According to a study by the highly respected National Opinion Research Center at the University of Chicago, married couples say they have sex 68.5 times a year, or slightly more than once a week. That may not sound like a lot, but contrary to popular belief, married people have 6.9 more sexual encounters a year than people who have never been married. After all, you can't underestimate the value of having a (occasionally) willing partner conveniently located in bed next to you. If one member of the couple is attempting initiation, and the other constantly refuses, the person with the lower sex drive can tend to feel barraged and possibly even harassed. The one who is feeling the desire more often can feel neglected, unattractive, and unloved. Arguments occur, and the sex slowly slips away. When the sex slips away, so does the casual affection like kissing, caressing, hand holding, laughing at each other's jokes, and what about the playfulness that comes with intimacy?
It all comes down to negotiation, communication, and making the decision to be receptive to your partner's advances. Easier said than done, but there is hope!

PS: Are their any former taboos that are no longer taboo?

DAC: Exploring taboos is ultimately about exploring sexual self-discovery. Sexual expression is humanity at its most vulnerable, so the realization that a boundary has been pushed a step too far must be respected without pressure or judgment. Sometimes you aren't sure where your limits lie until you've passed them. If you're going to continue to grow, you must feel safe to say "NO." So I tell my clients follow these boundary procedures to empower yourself and your partner:
* Know your sexual boundaries and respect your lover's boundaries.
* Always discuss the pros and cons of new sexual activities with your lover before partaking in them.
* Discuss how the new activity made you feel with your lover and if you want to do it again.
* Don't let your lover talk you into doing something you don't want to do.
* Don't try to change your lover's mind about a sexual activity deemed unappealing by your lover.
It's both exciting and scary to explore boundaries and taboos. If the enthusiasm for the adventure is shared by both partners, there is much potential for self-discovery and sexual awakening.
I have created a course on Sexual Taboos And Boundaries for my online university that includes fetishes such as sploshing, multiple partners, public sex and much more. Boundaries & Taboos Course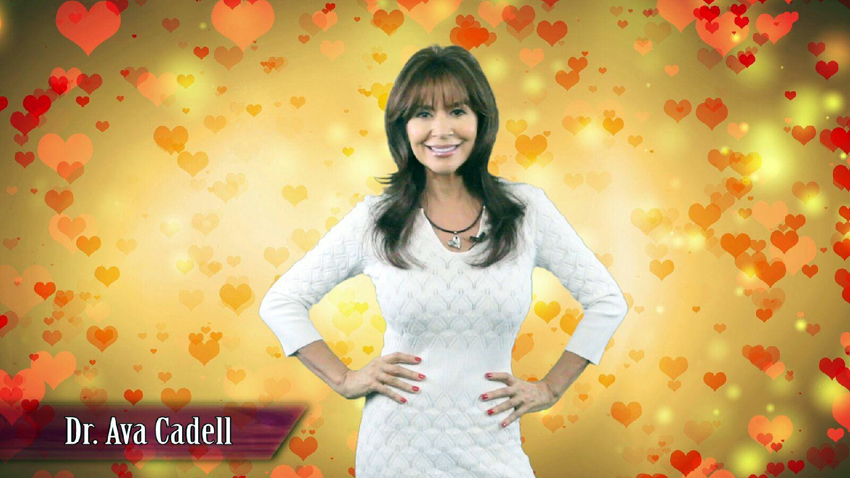 PS: How big an impediment is guilt to a healthy sex life?

DAC: Sexual guilt can destroy a person's ability to enjoy sexual pleasure. But nobody has to go through life feeling guilty, as everyone has the ability to reprogram their brain and turn guilt into gold. I help my clients to replace negative self-talk with positive loving energy so that they can learn how to love themselves and give themselves permission to enjoy sexual pleasure.
Having regular sex with someone you love is the best prescription for good health. It keeps you young, keeps your sexual organs in good working order and makes you feel confident. Nothing else stimulates all the senses quite like sex. It just puts a glow on you that no other activity does. It's long been established that there are a myriad of health benefits related to sexual activity. This awareness has been recorded in our culture for centuries in the form of old wives tales such as "Use it, or lose it." Just as if you don't use your common household appliances regularly, they'll also become rusty and break down.

PS: How can people best recover from infidelity?

DAC: Even if you are the most attentive, skilled lover, there is still no guarantee that your partner will not stray. The fact is that the most common reason for infidelity is not sex, but a lack of communication and emotional stimulation. Therefore, the most important ingredient for a lasting, loving relationship is great communication. Here are 16 things you can do to help prevent cheating or recover from infidelity.
Spend emotional and quality time together.
Kiss each other passionately, every day.
Avoid monotony - schedule adventures.
Flirt with each other - - often.
Remain curious about each other's lives.
Don't keep secrets from each other.
Nip problems in the bud when they occur.
Forgive each other quickly to avoid anger and resentment.
Avoid tempting situations with someone you find attractive.
Communicate openly and honestly about your wants, needs, desires, and fears.
Exchange wish lists and make each other's wishes come true.
Always show appreciation for your partner.
Make time to have fun and laugh together.
Don't neglect your partner, especially on special occasions.
Keep the flames of passion burning by creating romantic, sensual, sexual and highly erotic memories.
Write a Couples Mission statement together by sharing your heart values and relationship goals.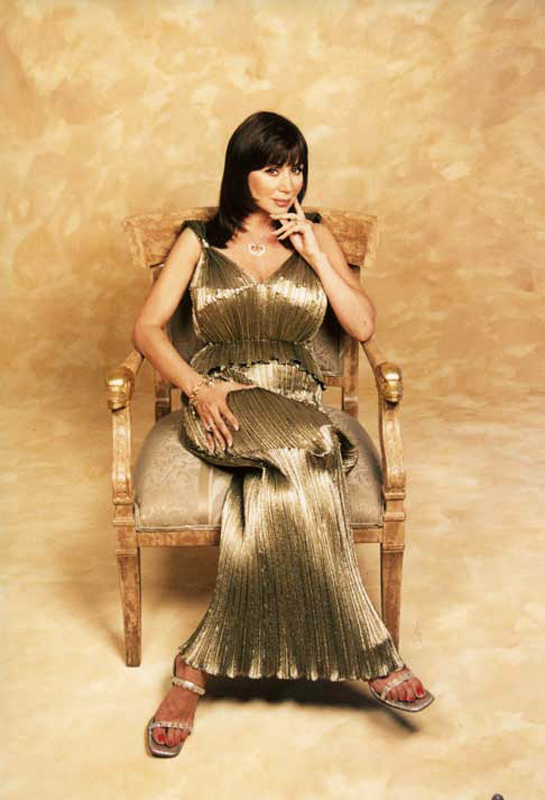 PS: What aspects of your life are you most looking to expand in the next few years?

DAC: I'm finishing a new book on Sexual Healing and look forward to traveling around the world helping more people to heal from sexual abuse.
I literally cannot name one female friend or client who hasn't been affected by sexual predatory behavior, and seeing all the people in my life come forward on social media with the simple "Me Too" declaration is an ongoing profound experience.
Hollywood actresses are breaking their silence around sexual harassment and abuse of power in the entertainment industry in the wake of Harvey Weinstein;s downfall, and the accusations reveal story after story of disgusting male behavior that is truly outrageous. But sadly, most women I know are so accustomed to the systemic misogyny in almost every industry, that they;re not surprised at all. I include myself in that category.

PS: Please tell me 6 essential books for everyone to read about love and sex.

DAC:
My book NeuroLoveology: The Power To Mindful Love And Sex is endorsed by Dr. John Gray, Author of Men Are From Mars, Women from Venus. NeuroLoveology: The Power To Mindful Love And Sex

12 Steps To Everlasting Love is for anyone looking for their soul mate. 12 Steps To Everlasting Love

The Sexy Little Book Of Sex Games is for couples who want to add more fun to their love lives. The Sexy Little Book Of Sex Games

Idiot's Guide To Kama Sutra is for couples who don't want to make love in the same position, in the same place or at the same time. Idiot's Guide To The Kama Sutra

Mating In Captivity: Unlocking Erotic Intelligence by Esther Perel. Mating In Captivity: Unlocking Erotic Intelligence

Sex At Dawn: How We Mate, Why We Stray, And What It Means For Modern Relationships by Christopher Ryan and Cacilda Jetha. Sex At Dawn: How We Mate, Why We Stray, And What It Means For Modern Relationships



###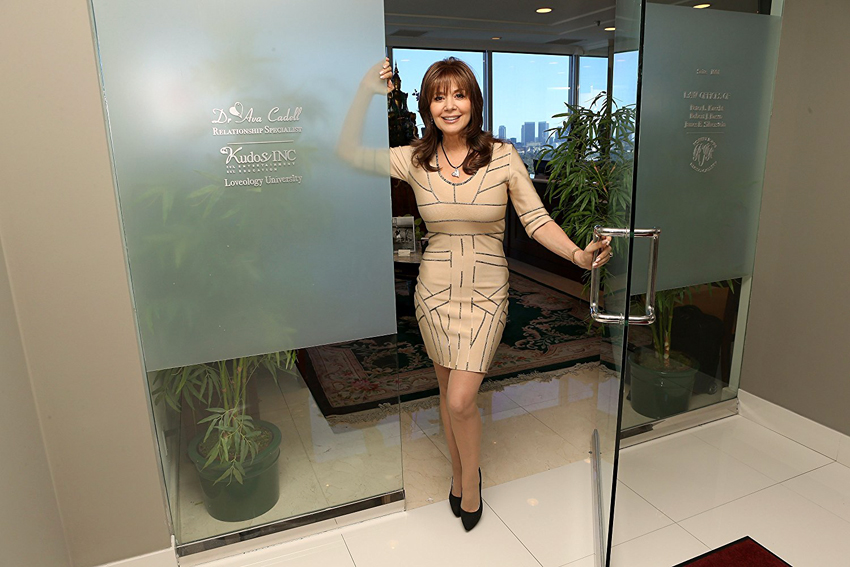 Table Of Contents
Contact