Doubly Thick: Jethro Tull's Ian Anderson Brings Thick As A Brick 1 & 2 To NYC


by John A. Wilcox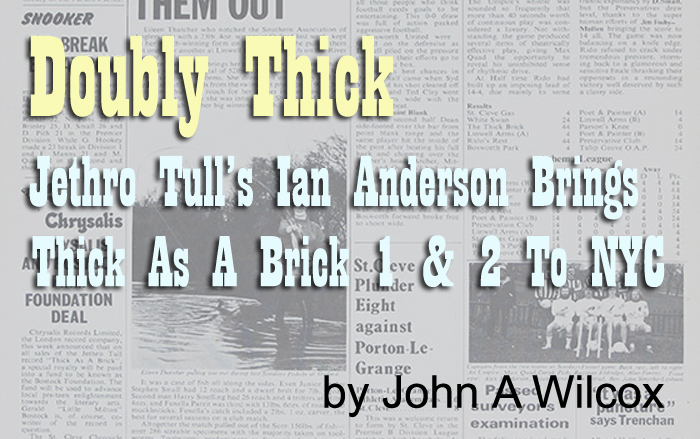 It was 1972. A precocious young lad wrote a scandalous poem titled Thick As A Brick. It was certainly risque in spots even when performed by young Ian Anderson and his beat combo called Jethro Tull. On a nudge-nudge-wink-wink level, it was the first time we heard the word "sperm" in a song! Thick As A Brick was a progressive concept album gently lampooning progressive albums. Of course, it was a worldwide hit. Last year, some 40 years on, Ian Anderson revisited our dear Gerald Bostock and they delivered us Thick As A Brick 2. It too was a worldwide hit. Ian Anderson, being a wise man, thought that audiences might like to see both albums performed live, back-to-back. Progsheet spoke to bassist David Goodier and asked him his thoughts on the 2 albums. Goodier: Thick As A Brick, the original, was a young man's view of the world. A young man's voice. What of Thick As A Brick 2? Now you hear an older man's voice with all the experience and the wishful thinking, a sparking of ideas of "well, what could have happened?"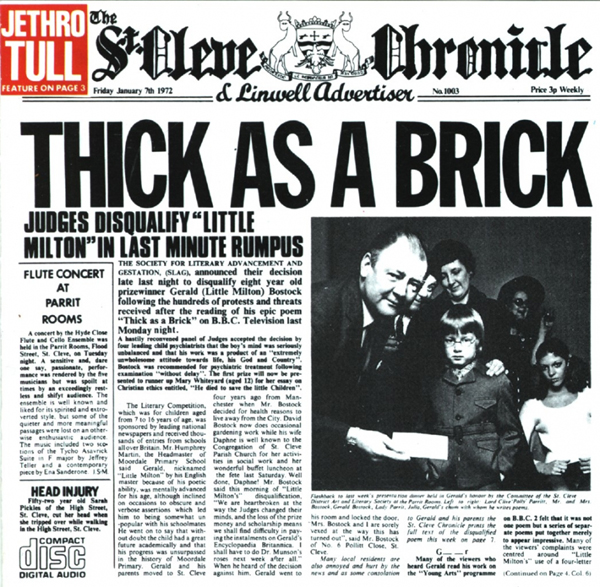 Preparing for the tour, Goodier had to learn the original bass parts played at the time by the flamboyant Jeffrey Hammond-Hammond - a task he took on with relish. I have huge respect for Jeffrey said Goodier. Using the "Biggles" section of the piece as an example, he said: It's not difficult to play, but you need to find a way to finger it. You want to find a way that's efficient and comfortable. Which I did do, fairly quickly. We had the luxury of being able to listen to the original master tapes. I was sent the bass part with everything else in the background slightly so that I could really focus on what Jeffrey was doing. You could really get inside the thinking behind where he was playing the notes!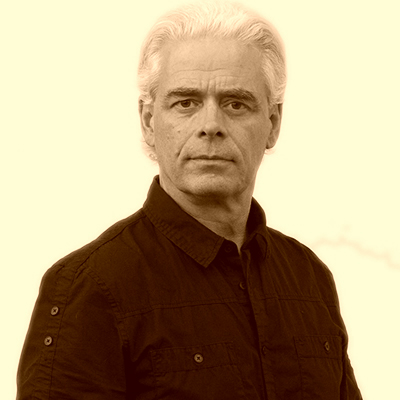 David Goodier also played the bass on the studio album of Thick As A Brick 2. I asked him for insight into Ian Anderson's sonic mind set for the sessions. Goodier: He definitely wanted to go back to the instrumentation that was on the original record. Some acoustic guitar. Some electric guitar. Some bass guitar. Piano and organ. He didn't want much in terms of 21st century synth sounds. Was Goodier allowed to add his own musicality? I was largely left to my own devices on quite a lot of things was his reply!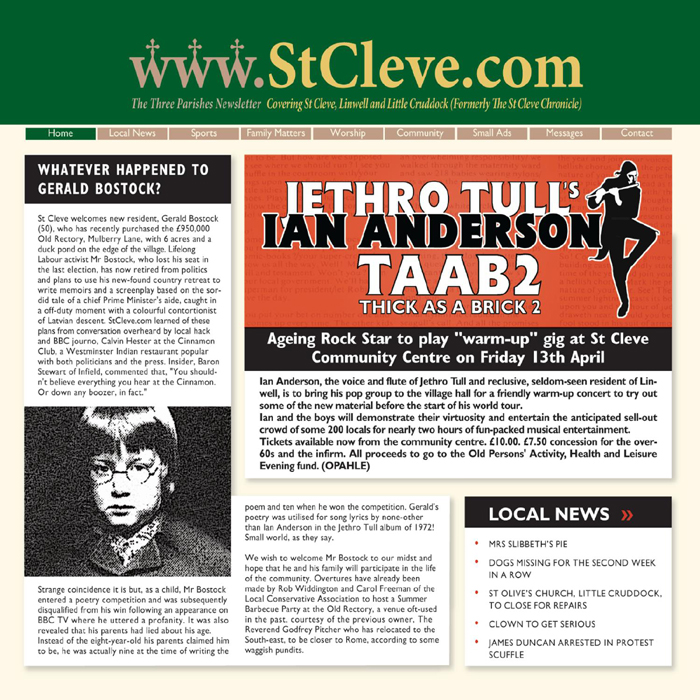 Bringing both albums to the stage required much rehearsal, as well as an additional lead vocalist - Ryan O'Donnell. How exactly does he fit into the picture? Goodier once more: I think the idea of sharing out the duties is very savvy. Ryan becomes a theatrical foil, a sparring partner for Ian onstage. The whole thing about it being a physical, visual show - a performance show - is very important to Ian. That is no different now than it was in 1972. Draw the lace and black curtains and get to the Beacon Theatre!

Jethro Tull's Ian Anderson Plays Thick As A Brick 1 & 2
Thursday / Friday, October 10 / 11, 8 PM
The Beacon Theatre
2124 Broadway
NY, NY 10023
212-465-6500
www.beacontheatre.com



###







Table Of Contents

Contact