Progsheet - A Few Words With...Busty Von Tease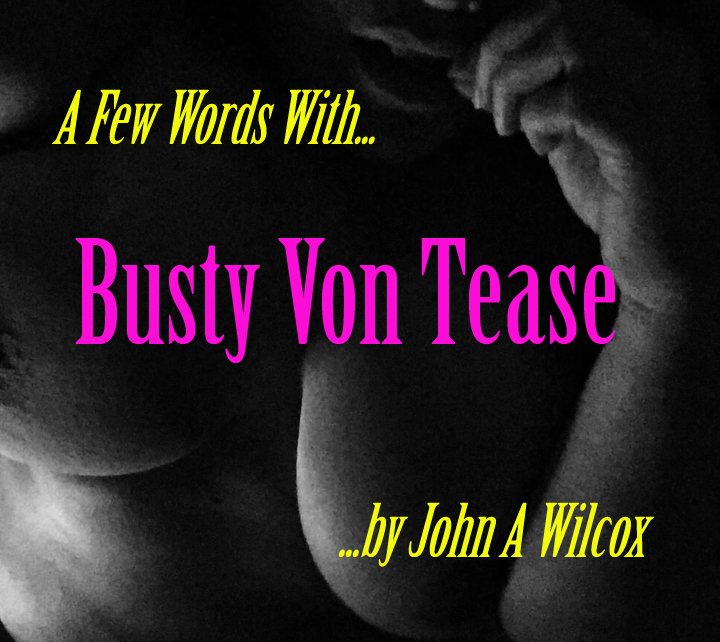 Interview by John A. Wilcox





Busty Von Tease is setting the internet on fire! Her photos & videos smolder and tease. We never see her face, but that body overwhelms with sexuality! Who is Busty Von Tease? Let's find out...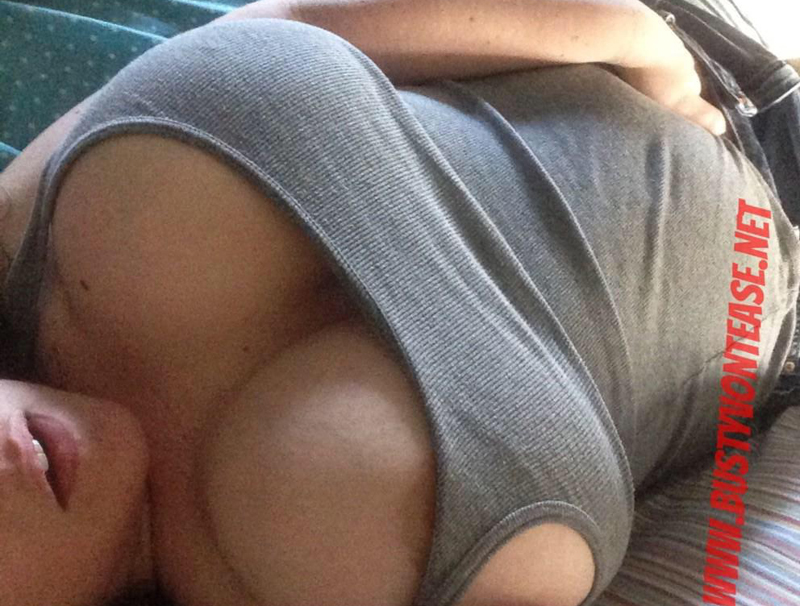 PS: Where were you born?

BVT: Houston Texas! My boobs are living proof that everything is bigger in Texas!

PS: How many years did you stay in that area?

BVT: I've lived in Houston my whole life. I love it here and wouldn't ever want to live anywhere else. I've traveled at lot and Houston is still the only place I want to call home.

PS: What age were you when you passed a D cup?

BVT: Probably about 15. My boobs started growing about the age of 12 and just kept on getting bigger and bigger. My huge tits made me very popular in high school! It feels like I've always had huge tits.

PS: What reactions did you get from your peers at that time?

BVT: A lot of jealousy from the other girls. I was looking very womanly when they still looked like girls. All the boys wanted to see my tits. I had the biggest pair and they made me a very popular girl all the way through school.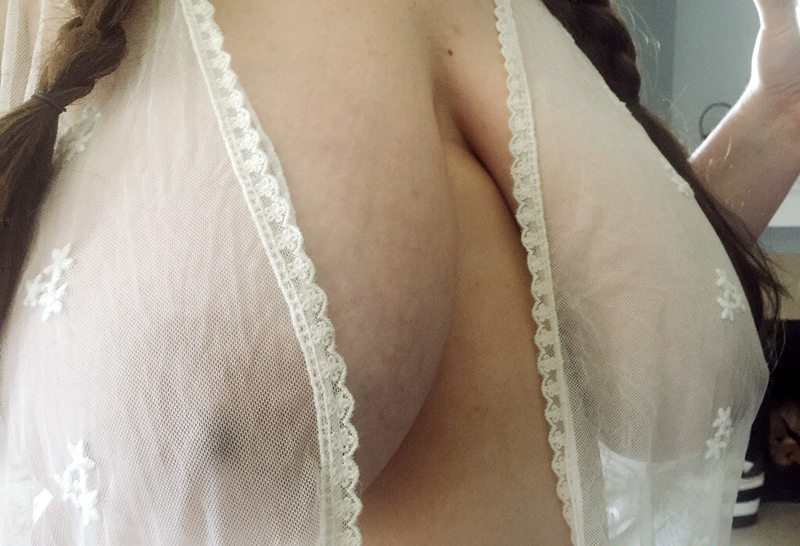 PS: What is your current bra size?

BVT: Well I've been measures as a 38JJ, but bras that big are often ugly and I really love Victoria's secret so I squeeze myself into the biggest cup they do which is a DDD. It's a tight fit but makes for even better cleavage.

PS: What were your main interests in your teens? Any creative urges?

BVT: Music mainly. I loved going to concerts and seeming bands at high school. I was in band at school and played lots of instruments.

PS: What was the first adult film you recall seeing?

BVT: I can't remember what it was or who was in it but it was very hardcore, lots of fucking and sucking. I remember being really turned on and masturbated a lot to it.

PS: At what point in your life did you feel you'd be interested in entering the adult biz?

BVT: Only a few years ago. I fixed a lot of problems in my life and gained new confidence in my appearance and sexuality. I love what I do. It's almost all positive.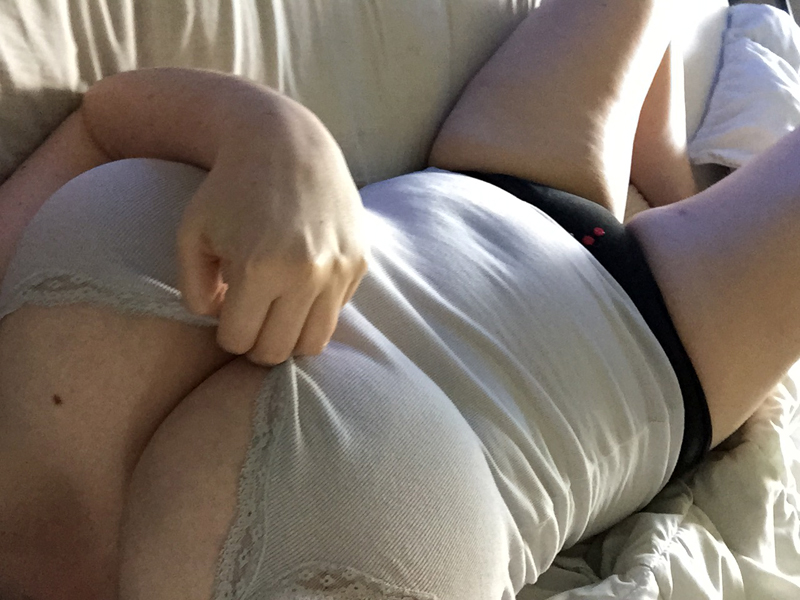 PS: What year did you first appear online topless & where was it?

BVT: Probably 2010 on Twitter. I've had several accounts over the years.

PS: What was the initial reaction & how did it make you feel?

BVT: It was really positive and it made me want to do more and more. It gave me a huge buzz.

PS: You mentioned you played a lot of instruments. Which did you enjoy playing most?

BVT: Piano, guitar, clarinet.

PS: Do you still play at all?

BVT: No, but I can still play them all.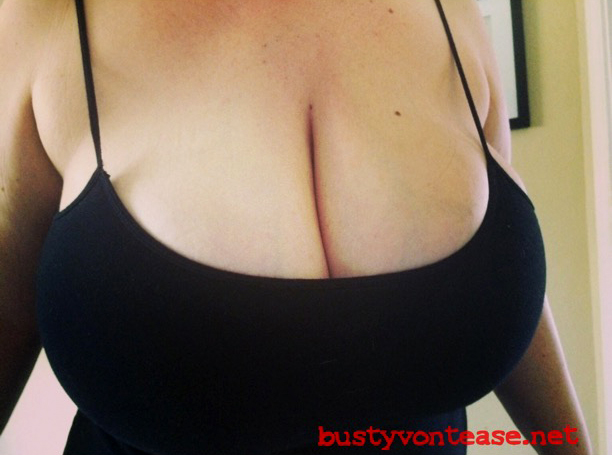 PS: You say you gained a new confidence in your appearance & sexuality. Why didn't you have it before?

BVT: Bad relationships. People around me made me feel negative about myself so I removed them from my life.

PS: What led to the decision not to show your face?

BVT: I have a good career. No sense risking a high paying job for something that's just a little fun.

PS: What positions do you enjoy most sexually?

BVT: I like most positions. I just love penetration.

PS: You have a site - bustyvontease.net. When did you start it and what will people find on it?

BVT: I started it about a year ago. It was an online store of my movies and pictures. Lots of movies of me playing with my boobs and having sex lol.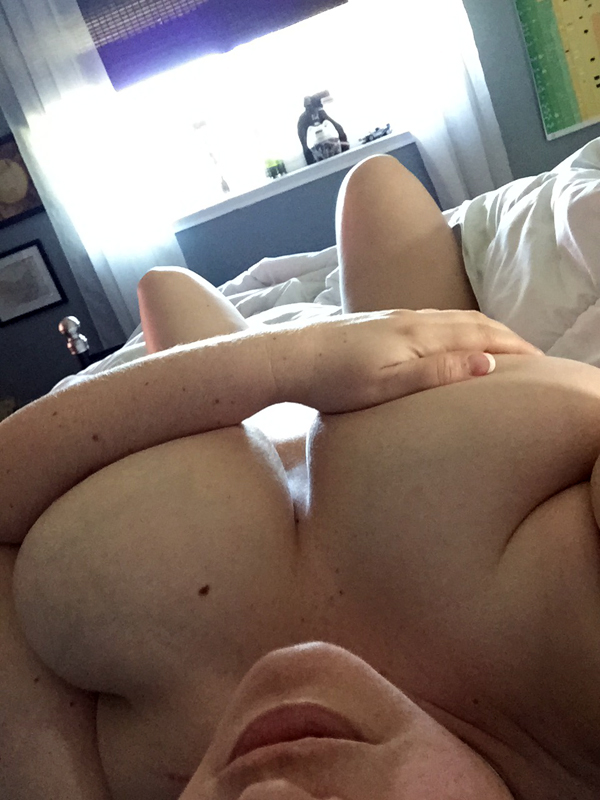 PS: You've been teasing about a 2nd site recently. How will it differ from your main site, or is it really for the same site?

BVT: The previous site was essentially just a link to my online movie store but it's evolved in to something bigger. My new site just went live. Same address as before, but now it's a membership site.

PS: Have you worked for other sites, or strictly your own?

BVT: Just my own. I'm not interested in working for anyone else.

PS: Have fans ever asked you anything that you refuse to do?

BVT: Yes. Have sex with them lol.

PS: Are there any adult performers you enjoy watching?

BVT: I like Jenna Doll, Marilyn Mason, Jessie Jane and James Deen.




PS: Will the newly revamped site have different types of content than it did in the past?

BVT: It'll have some of my older content plus everything new will go straight on the new site.

PS: What made you decide on Busty Von Tease as your adult name?

BVT: It just seemed very apt. I'm busty and I'm a tease. Plus it's an homage to Dita Von Teese. She's beautiful.

PS: What are your future plans for your site?

BVT: Lots more movies, photo sets, a blog, and maybe some live cam stuff.

PS: My site heavily features music. Can you tell me 6 artists you never get tired of listening to?

BVT: The Ramones, The Clash, Public Enemy, Oasis, Faith No More, The Beatles.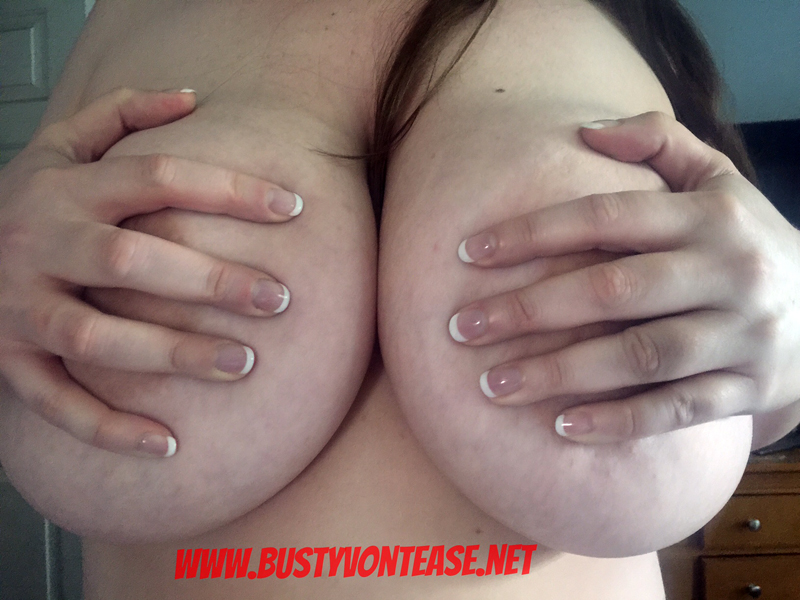 ###
All photos are copyright Busty Von Tease and used with kind permission.
Table Of Contents
Contact