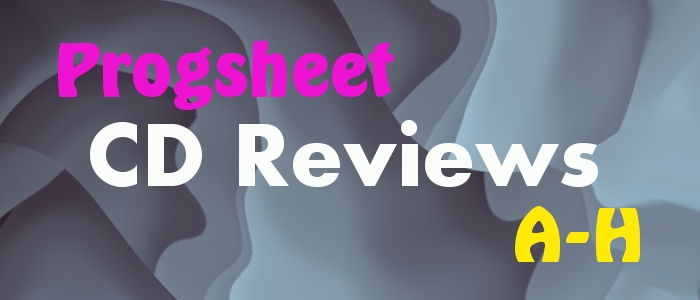 Aardvark - Aardvark (Esoteric)

When I was advised that this album might remind me of Captain Beyond and the Mark I incarnation of Deep Purple, I was all over it! I could hear the bits, but I can see a kindred spirit with early Camel as well. All that aside, Aardvark is pretty much its own animal. This early 1970 polished emerald more than lives up to the hype.

Aardvark was a quartet: Steve Milliner on keyboards; Stan Aldous on bass; Frank Clark on drums; David Skillin on vocals. Great musicians all. Skillin has a very pleasing, distinct vocal style - it immediately grabs the ear. Milliner is a player very much in the David Sinclair mode. Aldous has prog chops with a rockin' edge. Clark is a wild boy with lots of tom work in his bag of tricks. They just don't let your ear go. There's always something going on that demands your attention.

I Can't Stop, The Greencap, Put That In Your Pipe And Smoke It - hell, all 8 tunes here are just great. The sound is beefy and fat, very 1970, and Esoteric did nothing to "modernize" it. Thank God! This is the stuff you need - kickin', sexy, sweaty, heavy prog. Great notes with this, telling the fascinating tale of this long lost band. Put on those crushed velvet bellbottoms and grow those muttonchops! Aardvark rules!!

Active Heed - Visions From Realities (Active Heed)

You just never know. That's why I listen. Sometimes a band or project captures your ear. Active Heed's Visions From Realities is one of those. Out of Italy, Active Heed is the brainchild of Umberto Pagnini who wrote the music and the lyrics. Lorenzo Poli provided the arrangements and played most of the instruments with a drummer and several vocalists rounding out the package.

This is symphonic prog in some regards, yet strong pop and songwriter driven elements as well. I'm captivated by the flow of each piece - many of which are very acoustic guitar oriented. The material has a very definite European vibe to it. While the production is modern, it nonetheless carries a lush seventies feel to it. Quite engaging.

The album plays very much like a suite of interconnected numbers. Bits like Forest And Joy, Now What? and Melting Of Realities bring a smile to my ears. There is a confidence to the playing that one only usually hears from bands with far more experience. Albums like this are refreshing to the spirit and show me that prog still has fresh visions and many more delights in store. Visions From Realities gets my absolute highest recommendation. Your ears will adore this one.

Steve Adams - Camera Obscura (3 Ears)

This is one of those CDs I got blind in the mail. The name seemed sorta familiar, then it clicked that he played guitar with Peter Bardens in Mirage. Adams is a breezy, precise player in the Frank Gambale/Joe Satriani school, only with more depth and melodic panache than either. The dozen tunes on Camera Obscura run the gamut of feels while falling into, for lack of a better term, jazz prog. The mood never gets too heavy, and there's a sort of California laid back attitude to everything, exemplified in the bright, peppy cover of Steve Hackett's Jacuzzi.

The female rhythm section of bassist Desha Dunnahoe and drummer Karen Teperberg (from B.L.U.E.'s Chris Botti's jazz band) are tight as anything and help propel Adams' fluid riffs. 9 of the 12 tracks are instrumentals, and Adams' vocals on the other 3 are very pleasant. For prog fans and guitar hero lovers, this is quite a delightful disc!

Agents Of Mercy - The Black Forest (Foxtrot)

As the Agents Of Mercy continue their mission, things get a harder edge, tempered by theatricality. There is nothing small about a song like The Black Forest. Themes fly in the air. Grand flourishes of sound twirl in your brain like acrobats on acid. All that a title track ought to be - a defining piece setting the stage for what is to come. Welcome, fair listeners...

Let us back track a moment. Agents Of Mercy are Roine Stolt, Nad Sylvan, Jonas Reingold, Lalle Larsson, and Walle Wahlgren. Sylvan and his golden tonsils are in front. Stolt is...well...Stolt - exploding with ideas, colors, and interesting hair. Every song here is a little play. A Quiet Little Town is a creepy slice of funk grooves and maybe some blood. Dracula dances with Bootsy under a red moon. Black Sunday smells of coffins and decay where every kiss can be the kiss of death. Is that Max Schreck and Lon Chaney at my door asking to listen to Elegy? I'd best let them in!

Come inside her sinful haven, but don't expect the love you crave is the kind warning of Citadel in between those gnarly guitar lines. Between Sun & Moon offers hope for your future. A ray of sun piercing the clouds. Freak Of Life is grand theatre from start to finish. For your own safety, remain in your seat! Agents Of Mercy lead you out the door gently with the instrumental Kingdom Of Heaven. Do come back again! Why are your hands shaking?

Agents Of Mercy - Dramarama (Foxtrot)

I am the Duke of shadows, in a carriage across the barren land. I'm in the court of wayward souls with no hope to see home again. The lyric is by Roine Stolt as sung by Nad Sylvan on The Duke Of Sadness. A poetic siren drawing the listener to danger ahead. Dramarama is by no means a safe album. Agents Of Mercy are by no means a safe band. They court the edge. There are bizarre moments all over the landscape of this album - a bit creepy in places. In contrast, there are moments of almost unimaginable beauty as well. If you thought you knew what you were in for - you're wrong.

There is little hippy dippy Flower Kings bliss to be found here. The Agents often mine the shadows. Not to say that everything is doom and gloom. Part of the mystique is Nad Sylvan's voice. He brings a bit of melancholy to the picture as well as bite. I love the character in it. Aching and longing in his phrasing. His color and character add to every song, bringing a unique dimension to every lyric. The Ballad Of Mary Chilton is a perfect example of this. A sad little tale of the early American settlers wonderfully delivered. His on the fringe delivery of Conspiracy is downright eerie in spots. I love it!

I don't mean to shrug of the other players in any way. When you have a band with Roine Stolt on guitar, Jonas Reingold on bass, Lalle Larsson on keys, and Walle Wahlgren on drums, you have to pay attention! I'm suggesting that Sylvan is the lynchpin here. He makes it all make sense. In the end, Dramarama is an album you simply must own. An unforgettable experience.

Daevid Allen & Euterpe - Good Morning (Esoteric Recordings / Cherry Red)

Hippy dippy is often used as a pejorative, dismissive term. In the case of Good Morning, it applies in the best possible way. This album was borne of Daevid Allen's temporary split from Gong in 1975. Allen holed up on the island of Mallorca and hooked up with local musicians Euterpe along with Gilli Smyth & on 1 track Mike Howlett and Pierre Moerlin - Gong's rhythm section.

The result is a loose, relaxed hippy dippy album of songs with a more introspective, spiritual slant. Originally released in 1976 on vinyl and briefly on CD in 1990, this remaster has a nice warm feel to it and reveals what a gem this little record is.

Children Of The New World, Spirit, and the title cut show that Allen had lost none of his whimsy or musicality. Two songs grab the ear particularly well - the Gong-like Wise Man In Your Heart, and the bonus tune - the spacy Euterpe Gratitude Piece.

Often overlooked by Gong fans, Good Morning is a fabulous early morning or late night piece of Allen genius. Esoteric really brought this release up to speed with a sterling remaster. A historic opal polished and laid on rich velvet.

Anderson Bruford Wakeman Howe - Anderson Bruford Wakeman Howe (Gonzo Multimedia)

This 1989 album has always occupied a place in my heart. I had been massively disappointed in Big Generator from Yes at the time. It seemed to be more than a bit corporate and a bit...flat. ABWH came along at exactly the right time. In retrospect, it was surely no less corporate. Having said that, it was packed with songs I enjoyed and some top flight playing.

This new remaster sounds awesome. Great packaging, and a bonus disc of extras to sweeten the deal! On the bonus disc you get Rick Wakeman (circa 1989) talking about the project - evidently for some 3 song promo at that time. Two edits of Brother Of Mine. Vultures In The City. Two edits of Order Of The Universe. A single edit of Quartet. Three live tracks: Brother Of Mine, And You And I, and Order Of The Universe.

Despite the electronic drums, this album has worn well over time. It has a strong, positive feel to it. Steve Howe is powerful and inventive on every track. Jon Anderson is in great voice and turns in fine sets of lyrics. Rick Wakeman is just on the edge of being over the top. Bill Bruford is Bill Bruford - reinventing the beat whenever and wherever he chooses! Don't even hesitate to pick this up. Sure can! Sure can!

Anderson / Wakeman - The Living Tree In Concert Part One (Gonzo Multimedia)

I had the pleasure of seeing Jon Anderson and Rick Wakeman in concert a few months ago. An excellent show that was a good balance of old and new material. This disc is a most satisfying memento of that tour.

Anderson is in good voice. If he lacks the vocal power of say, 1974, there is a maturity to it now that is equally captivating. Anderson also plays guitar - mostly strummy bits, but they work well against Wakeman's keys. Wakeman is Wakeman. His 10 fingers at times sounding like 30. He is in top form and makes nice sound choices, supporting Anderson's vocals particularly well.

12 tunes on this disc, highlighted by Morning Star, Long Distance Runaround, 23/24/11, and The Meeting. The recording itself is spacious and beautiful. Inspired art from Mark Wilkinson, notes from Anderson and Wakeman, and a few photos round out the package. Can't wait for part two!

Ian Anderson - Thick As A Brick 2 (Chrysalis / EMI)

When this was first announced, I thought it a gag. Ian Anderson never struck me as a sequel sort of guy. Yet, here it is. Some forty years later, for Thick As A Brick 2, Anderson has chosen the solo route instead of recording under the Jethro Tull imprint. Joining Anderson on this excursion are Florian Opahle on guitar, Scott Hammond on drums and Tullsters David Goodier on bass and John O'Hara on stuff with keys. Porcupine Tree's Steve Wilson handles the mixing.

Thick As A Brick 2 supposes the existence of our beloved Gerald Bostock and 5 paths his life might have taken: Banker, homeless man, military man, chorister, ordinary man. An interesting concept for exploration. Lyrically, quite a literate album here. Musically, lots of familiar themes that hint at the original TAAB as well as several new recurring themes to tie everything together. Exceptional playing by all.

Lots of strong material here. Adrift And Dumbfounded, A Change Of Horses, Kismet In Suburbia, and Old School Song immediately come to min. My version has an accompanying DVD with a "making of" featurette, interviews, a winky lyric reading by Anderson, and a 5.1 mix of the album. While it definitely is a cousin to the original Thick As A Brick, this album stands 100% on its own as a fine piece of work in its own right. Not a bad note to be found!

Jon Anderson - Live In Sheffield 1980 (Voiceprint)

Recorded on the Song Of Seven tour with the New Life Band (which includes such notables as John Giblin, Morris Pert & Chris Rainbow) this 2 disc set is part of Jon's 20 disc set of "lost tapes." There's lots of tape hiss and the bass gets too boomy in spots, but you get beyond it rather quickly, and into the performance. What a performance it is! Jon Anderson is in great voice and backed by a solid, energetic band.

The show is a nice mix of solo numbers, and Yes medleys. I love how Wonderous Stories breaks down into Beach Boy-ish harmonies before it segueways into Rejoice. The section of The Remembering going into Ritual gave me goose bumps. Some Are Born is a beautifully happy piece of ear candy. Hear It and Heart Of The Matter are wonderful. This sounds like an infectiously happy band and they create true moments of magic.

The better part of disc 2 has the added bonus of band rehearsals for the gig. Live In Sheffield isn't as finished and polished as most live albums. It's rough and raw in spots, sounding like an FM broadcast or perhaps a soundboard as the source. Don't let that dissuade you, though. This is a solid set that will delight both Jon and Yes fans alike. Cool Mark Wilkinson cover art as well!

Anekdoten - Chapters (Snapper/K Scope)

Well, well, what have we got here? A 2 CD anthology covering the career of this fine dark prog band. A good introduction for the uninitiated with plenty of goodies for the hardcore fan. From 1993's Vernod album to a new unreleased piece from 2009, there's a bit from every period.

When I listen to Anekdoten, I hear bits of Vol. 4 era Black Sabbath, as well as mid 70's King Crimson and, oddly enough, early Caravan. To be fair, Anekdoten sound like, well, Anekdoten. Every now and then an influence pops up like a roadmap to show how they got to where they are.

As far as the material on Chapters goes, all solid choices. Ricochet, The Old Man And The Sea, From Within and Wheel are all important early pieces. In For A Ride, Monolith and Every Step I Take bring us to the present day. Bonus demos of tunes like Nucleus, Book Of Hours and 30 Pieces help sweeten the pot. Chapters is a well thought out overview of this exceptional band. Will Anna Sofi Dahlberg ever be my bride? Stay tuned!

Chris Arduser - Hostage (Crooked Mile Records)

Chris Arduser is one of the finest drummers I have seen in my entire life. When I heard he had put out his first solo album, I was expecting a veritable drum clinic. After all, this is the man who can play in any signature & tempo and handle the most demanding pieces with total ease. Much to my surprise, "Hostage" is all about songs rather than chops.

Arduser sings and plays every instrument on what is a very folk-rock-pop album. His voice is strong, with a biting delivery. The songs have twinges of bitterness and irony. A tune like "You Just Don't Get It" is remindful of the best elements of the Byrds and Elvis Costello: tart lyrics and jangly guitars. While not what I expected at all, this is one hell of a great album. Perfect listening for a drive on a hot summer day with the top down with the wind in your hair. Nice drums, too!

Argent - All Together Now (Esoteric)

I'm reminded of the phrase They don't make them like that anymore!. This is one of those albums. Everything about it - the art, the instrumentation, the production, the songs - smells of 1972. A smell I happen to love! You can hear the beards, the beers, and the ratty clothes. A few sessions, then off to the pub. There's a good lad.

Most every human already knows Hold Your Head Up, and it's here in full glory. Just don't overlook numbers like Keep On Rollin', He's A Dynamo, and most especially the 4 part Pure Love. This was the third album by the original argent line-up of Rod Argent, Russ Ballard, Jim Rodford, and Bob Henrit, and many might argue their finest hour. Who am I to argue?

Esoteric's beefy remaster sounds great and throws in a bonus track - Closer To Heaven - for good measure. A detailed essay by Phil Smee is a nice compliment to the original artwork and archive sleeves and concert adverts. Pick this up and remind yourself why you loved it in the first place!

Marcos Ariel - 4 Friends (Tonure Records)

In my mind, there is a category of music I term late night driving / early morning tea music. 4 Friends is a perfect example of it. Light, airy, jazzy instrumental Latin music by a crack quartet. Accompanied by drummer Jurim Moreira, bassist Joa O Baptista, and guitarist Ricardo Silveira, pianist Marcos Ariel creates fluffy omelettes for the ears.

Ipanema Curves, Afternoon Breeze, and Rhapsody In Rio are great stress relievers. Ariel floats and dances across melodies like angel wings gracefully gliding. Nothing here is overwhelming or forceful. The quartet have chops beyond chops, but have the maturity to offer glimpses rather than sledgehammer riffs.

If you're looking for Planet X jazz fusion at a zillion miles an hour, avoid this album like Kryptonite. However, if you like melodic Latin jazz that refreshes your soul like warm sunlight on a June afternoon, 4 Friends more than fits the bill. Perfect soundtrack for a morning of mimosas and hot monkey sex.

Armaggedon - Armaggedon (Esoteric)

No, you read that correctly - 2 gs, 1 d. No one knows why. Get over it. Cast yourself back to Germany in 1970. Armaggedon were thrown together to record their debut during July & August of that same year. Heavy, guitar based-music with dark, sleepy vocals. You'll hear bits of Nektar, Black Sabbath, early Fleetwood Mac, and a touch of the Jeff Beck Group.

Speaking of Beck, there's a tasty cover of Rice Pudding here that's crunchy and propulsive. Their cover of Spooky Tooth's Better By You, Better Than Me may actually outshine the original! The originals kick some butt as well. People Talking has a funky Cream-like air to it with a grooving vocal by guitarist Frank Diez, who rips up the strings on this one as well. Keyboardist Manfred Galatik, bassist Michael Nurnberg, and drummer Jurgen Lorenzen round out the heavy rocking quartet.

Originally on the ultra obscure Kuckuck label, kudos to Esoteric for dragging this out of the vaults. Sound is heavy but clear. That bass drum is from another time & Nurnberg's bass sounds like 1970 personified. Turn this baby up to 11!

Ars Nova - Seventh Hell (Made In Japan)

There have been many incarnations of Ars Nova (or is it Arsnova?) over the years. Make no mistake. it's the Keiko Kumagai show. The band lives and dies around her playing and compositional talents. Currently supporting Kumagai are guitarist Satoshi Handa, bassist Panky and drummer Hazime. Seventh Hell also features a few guest players, most notably Age Of Nemesis guitarist Zoltan Fabian.

The album consists of 5 tracks, each inspired by a painting. Seventh Hell sounds like the soundtrack of a more nightmarish Phantom Of The Opera. La Venus Endormie combines world/jazz/latin/metal/prog, to great effect. Voice Of Wind, written by drummer Hazime, is a heavy piece with a bit of Zappa thrown in for good measure. Salvadore Syndrome, with vocals from Robby Valentine, is 100% prog with a Spanish edge in spots. An operatic touch is thrown in to boot.

Seventh Hell is certainly the most diverse Ars Nova disc to date. Perhaps the most musically mature as well. The playing is flawless, as one has come to expect. Keiko Kumagai continues to grow as a writer and has brought in fascinating textures. She's also quite willing to sit back and let the other soloists shine - a measure of confidence. A CD that will not disappoint.

Ars Nova - The Goddess Of Darkness (Made in Japan Records)

What a nice little package. This 24- bit remaster of the 1996 album gets a nice mini album repackaging. Tri-fold laminated sleeve with photos, picture disc, and bonus track. Quite a quality job on that end.

The Goddess Of Darkness was my introduction to the band in the late 90's, and it sounded nice back then. It sounds even better now! The remaster adds more in terms of definition and clarity. It's very noticeable on a piece like Ainsel, which is primarily a keyboard piece. The bell-like tones are rounder, more cleanly sculpted, and the sound effects come a bit more to the fore. Kyoko Kanazawa's bass has a greater oomph on Fury, Akiko Takahashi's snare has more snap on Kali, and Keiko Kumagai's vast array of keys seem to gain deeper mids and lows everywhere, while losing no highs.

War Of The Worlds, a track recorded for the Not Of This Earth sci-fi tribute CD in 1999 is included as a bonus. This remaster is a great excuse to rediscover this fine album. Excellent.

Tony Ashton & Jon Lord - First Of The Big Bands (Wounded Bird Records)

Originally released in 1974, I believe I first came across this record around 1976-77. It immediately worked its way into my DNA. Jon Lord, of Deep Purple fame, was the reason I bought it. Tony Ashton was by and large an unknown quantity to me at that time. I found his off-kilter, boozy delivery to be utterly charming.

Songs like Downside Upside Down, Silly Boy and Celebration, are sung from the depths of the soul - earnest cries for love, happiness, and sense from a crazy world. The expressions are as vital in 2011 as they were in 1974.

Joining Ashton & Lord on this journey are Ron Wood, Caleb Quaye, Cozy Powell, Peter Frampton, the good folks from Capability Brown and a host of others. First Of The Big Bands is a joy of a toy from start to finish.

The Wounded Bird master is very honest to the 70s pressing. A bit heavy in the mids, but that's how it was recorded! This album is quite the odd duck, but its combo of Rock/Blues/Funk/R&B all make for nine good time tunes. A classic album full of heart.

Asia - Fantasia Live In Tokyo (Eagle Records)

2006 / 07 has been very very good to Asia. Not only did the original quartet of Geoff Downes, Steve Howe, Carl Palmer, & John Wetton reunite for their 25th anniversary, but they sounded great! This March 2007 show sees Asia delivering the goods. Wildest Dreams, Cutting It Fine, Here Comes The Feeling, Sole Survivor all show the band working as a unit rather than 4 soloists. Not to say that there aren't solos. Downes & Palmer have that flash when needed, and Howe has a fire in him that was missing from the last few Yes tours. Balancing everything out is Wetton. His urgent, creamy voice is strong and to the front, and his bass playing (as well as a bit of nice acoustic work) is elegant.

The sound quality of Fantasia Live In Tokyo is superb. Crisp and well balanced with each instrument placed nicely in the aural landscape. The package is simple but nice, with a swell fold out booklet with some great photos. Over the quarter century, Asia has seen its share of ups and downs. They are currently in the midst of a major upswing, living up to their supergroup status. If you were unable to catch any of the live shows, this 2 CD set shows you the magic you missed!

Tony Banks - Six Pieces For Orchestra (Naxos)

At last a new album from Tony Banks! Another classical release, to boot! The compositional heart of Genesis shows his continuing growth with this release. Six Pieces For Orchestra was recorded with the City Of Prague Philharmonic Orchestra conducted by Paul Englishby. Banks brought in 2 soloists: Martin Robinson on alto saxophone and Charlie Siem on violin. To answer the question before it is asked: no, Banks does not play on the album. Trust me, everything works out just fine.

Siren starts the album off on a big note. Quite a grand melody rules the number which is stated by Robinson's saxophone. I love how his alto sits texturally with the orchestra. The piece is full of power, drawing us in to some fast cinemascopic spectacle. Still Waters is perhaps more brooding as it slowly unwinds its mood before your ears. Yet, that brooding gives way to majesty as we hear those Banks chords he seems to pull out of the ether! Straight out of an Errol Flynn adventure comes Blade rousing hearts and breaking them thanks in no small part to Siem's entrancing violin. Siem's fingers are like liquid hummingbirds as they fly and dance across his violin. For those seeking a piece closest to Banks' signature sound, look no further than Wild Pilgrimage. An achingly beautiful melody against those chords. You know exactly what I mean. No one else on Earth owns that sound. You need this. You really do. No less stellar is The Oracle. A clarinet is the voice amongst the eerie stillness. Cellos provide color underneath. Such a moving piece. City Of Gold provides the big payoff. It's a slow burner, building moods, gaining motion as its emotions change. Majestic brass against a curtain of strings. It's the final scene of an epic adventure!

Tony Banks has delivered a thoroughly satisfying work with Six Pieces For Orchestra. Color. Emotion. Thrills. Tears. Above all: beauty. Go buy this right this moment!

Tony Banks - Seven (Naxos)

Tony Banks is one of my favorite musician/composers on the planet. He was the driving force of all that was brilliant about the best days of Genesis. Banks gives you that chord. The chord you didn't expect that is the perfect one. The chord that makes a great song glorious. "Seven" is Banks' latest and a totally classical themed album. Banks himself only plays piano on a few pieces, the orchestra carrying the rest. So, is it a vanity project of puff pastry pseudo-classical claptrap? Not at all!

"Seven" is a work of stirring beauty. Banks continues to represent utter quality with no commercial concern. This CD is no "classical" treatment of rock pieces. It is a solid disc of strong pieces that hold up as strongly to Grieg as they do to Genesis. At the center of it all is "The Ram," a piece bursting with rapturous themes, elegance, mystery, delight. For the listener open to orchestral music, "Seven" is heaven for your ears, heart, & soul.

Barclay James Harvest - Victims Of Circumstance (Esoteric)

Time can often strip away expectation and context. That is surely the case with Victims Of Circumstance. Recorded in 1983 / 84, it has always been viewed as a lesser, downbeat cousin to 1983's lovely Ring Of Changes. Decades later, this remaster was cause for reconsideration. While it surely has many of the sonic trappings of its era, what is revealed is what fine songwriters John Lees and Les Holroyd.

Pieces like Sideshow, Hold On, For Your Love, Victims Of Circumstance, and I've Got A Feeling would be treasures in any artist's catalogue. As one comes to expect from Barclay James Harvest, the album is full of strong vocals, immaculate musicianship, and thought provoking lyrics. The line When it's late at night and you're all alone with the one you love, turn on the late night news and cry tears for all the lost and lonely people - innocents in prime time from Sideshow has never left my mind in the 28 years since it was released. Powerful and more true than ever.

This beautiful remaster includes 3 bonus tracks as well as a 2nd disc that gives us 11 tracks from BJH's Wembley Arena performance in October of 1984. Often tagged as the "Poor Man's Moody Blues," Barclay James Harvest shine brightly in their own right and this album showcases this well.

Barclay James Harvest - Ring Of Changes (Esoteric)

Barclay James Harvest is a band I've followed since 1974 and much of their catalogue remains dear to my heart, including this beautiful album. 1983's Ring Of Changes sits right between 2 more downbeat albums: Turn Of The Tide and Victims Of Circumstance. Much of Ring Of Changes is all about beauty, love, and nostalgia - especially in terms of John Lees' pieces.

Fifties Child, Teenage Heart, Midnight Drug, Just A Day Away (Forever Tomorrow), and Paraiso Dos Cavalos are as strong as any of Lees' finest work. There's a lush quality to everything. This holds true to Les Holroyd's numbers as well. While some have more melancholy underpinnings, even they are soaked in melody. Looking From The Outside, High Wire, Waiting For The Right Time, and Ring Of Changes are no less beautiful.

This lovely remaster adds 3 bonus tracks, an essay from Keith and Monika Damone, and great packaging. As a total aside, I've often wondered how John Lees, Mel Pritchard, and Les Holroyd always managed to have horrid haircuts through the entirety of their careers. You simply must own this album.

Barclay James Harvest - Turn Of The Tide (Esoteric)

OK. This is the sort of remaster that spoils you. Turn Of The Tide sounded very decent in the original pressing. Very clean source to work with. Paschal Byrne's 24 bit remaster takes the album to a breathtaking level of clarity. Even the booklet rocks.

So, let's talk a little BJH. This is one of 2 very important albums for post-Woolly Wolstenholme. Eyes Of The Universe was the first, as it showed that the band could continue without him. They could survive. Turn Of The Tide showed that they could not only survive - they could thrive. The entire album is a songwriting tour de force. John Lees and Les Holroyd are on fire. Even the "throwaway" cut - Doctor Doctor - is musically spot on with an infectious bass groove and great syncopated drumming from Mel Pritchard.

Les Holroyd turns in I'm Like A Train, Echoes And Shadows, and Life Is For Living. Life Is For Living is the sort of piece every writer wishes for - an anthem that will last several lifetimes. John Lees is up for the competition. Death Of A City, How Do You Feel Now?, and the aching In Memory Of The Martyrs. In Memory Of The Martyrs is another one of those classics. I cried like a baby when I first heard this song about the triumph of love over injustice. We are love. We are. We are love.

Turn Of The Tide is not merely an essential Barclay James Harvest album. It is an essential album for anyone within whom music resonates.

Barclay James Harvest - Eyes Of The Universe (Esoteric)

In 1978, Genesis released ...And Then There Were Three..., their first post-Steve Hackett album. It brought the creative core down to a trio and caused a rethink of the Genesis sound. Flash forward a year. 1979 saw the departure of BJH keyboard genius Woolly Wolstenholme, leaving John Lees, Les Holroyd, and Mel Pritchard to carry on as a trio and release Eyes Of The Universe in December of 1979.

The biggest change here was not in the writing or direction. The most discernable difference between Eyes Of The Universe and 1978's XII is the choice of keyboard sounds. Less Hammond, more synths. It was different, but not quite as radical as it might have been. Helping the cause was great songs. The Song (They Love To Sing), Sperratus, Capricorn, and Play To The World were as strong as most anything from the Woolly days. Harmonies still glistened. Pritchard's drumming was still hugely inventive. All was good in the hood!

This beautiful remaster seems like the Eclectic one of a few years back in new packaging & a retweaked and updated essay. That's just fine with me as it really left no room for improvement. This is a fantastic sounding disc.

John Lees' Barclay James Harvest - "Legacy" Live At Shepherd's Bush Empire, London, 2006 (Esoteric Recordings)

There was a time when mellotrons ruled the Earth. More valuable than pirate gold, they caused empires to rise and crumble and lead to the creation of what we call Key Lime Pie. OK, maybe not the last bit. The unsung hero of the 'tron is without question Stuart John "Woolly" Wolstenholme. Doubt me? Listen to this CD and tremble at your own mortality! Valhalla, For No One, The Iron Maiden, and The Poet / After The Day glow and vibrate majestically under the beatific guidance of Wolstenholme's digits.

Of no less import are the songs, voice, and guitar of John Lees - Wolstenholme's fellow founder of Barclay James Harvest back in the 60s. Suicide?, Medicine Man, and Poor Man's Moody Blues transcend decades and stand as timeless gems. Lees and Wolstenholme are joined by bassist Craig Fletcher (from Wolstenholme's other band Maestoso), drummer Kevin Whitehead, keyboardist Mike Bramwell, and cornet player J J Lees. The sound is full and tight, the performances exciting and warm.

"Legacy" is right up there with Live & Live Tapes as one of the finest live documents of BJH ever released. Symphonic prog fans and keyboard freaks will find this an essential album. One of the finest of 2007.

Barclay James Harvest - "All Is Safely Gathered In" An Anthology 1967-1997 (Eclectic)

It's as easy to get a boxed set wrong as it is to get it right. They got this one right. 74 songs over 5 CDs tell a story. From the early pastoral folk / orchestral days, to prog rock, to exotic pop rock, the discs flow seamlessly from 1 to 4, with disc 5 saved for bonus material. Not unlike the Beatles, Barclay James Harvest go from a young band that thought like a band to solo artists playing on each others' songs. Songs are what the boxed set really brings to life. Guitarist John Lees, bassist Les Holroyd, keyboardist Woolly Wolstenholme, and occasionally drummer Mel Pritchard (sadly deceased) are all excellent writers. Deft, well crafted compositions, impeccable playing, and thoughtful production drip from every recording like thick, rich honey.

Signature pieces like Mockingbird, Hymn, Berlin, Medicine Man, Titles, and Poor Man's Moody Blues flat out glow. Lesser known numbers such as Brother Thrush, Ra, In Memory Of The Martyrs, and The Song (They Love To Sing) are no less brilliant. Bonus tracks are wonderful, and the historical book is packed with photos, info, and interviews. See why Woolly Wolstenholme is the finest mellotron player ever! This is a boxed set that respects both the band and the listener.

Barclay James Harvest - BBC In Concert 1972 (EMI/Harvest)

This is a very interesting way to present a performance. "BBC In Concert 1972" is a 2 disc set - disc one being the complete performance in original running order in glorious mono; disc 2 being mildly edited with the order of a few songs swapped & in stereo. For this vintage broadcast, BJH were joined by the Barclay James Harvest Symphony Orchestra conducted by Martyn Ford.

It's a stellar lineup of songs: "Mocking Bird," "Medicine Man," "Galadriel," "Summer Soldier," "The Poet," "After The Day," "Moonwater," and "Dark Now My Sky." Not a clunker in the lot. Les Holroyd's bass playing is immaculate, and John Lees' voice as delicate as a butterfly at times. This set is a breathtaking snapshot of BJH at their creative best. How on Earth can you not own this?

Barclay James Harvest - A Concert For The People (Berlin) (Esoteric)

This is the spanking new edition of this CD, celebrating the 30th anniversary of this landmark concert. The event saw Barclay James Harvest headlining on the steps of the Reichtag in West Berlin. Not a bad audience for the show - some 250,000 folks showed up!

This 2010 remaster includes the 2 tracks from the German edition - Love On The Line & Rock 'N' Roll Lady. The sound is gorgeous. The 2 songs written especially for the show (and later appearing in studio form on Turn Of The Tide) - In Memory Of The Martyrs & Life Is For Living sound positively radiant. Hearing the song Berlin performed in Berlin has a certain magic as well.

John Lees, Les Holroyd & Mel Pritchard are joined by Colin Browne and Kevin McAlea for this gig, all are in excellent form, lovely package, nice booklet. 30 years later, great music is great music! A Concert For The People (Berlin) is a treasure.

Barclay James Harvest - Time Honoured Ghosts (Polydor)

Hot on the tail of the EMI remasters, Polydor replies with remasters of the first 5 BJH studio releases on their label all with bonus material. "Time Honoured Ghosts" was BJH's only album to be recorded in the US, and stands as one of the pinnacles of their career. The sessions for this album yielded some of the bands' all-time strongest material: "Jonathan," "Titles," "Beyond The Grave," "Sweet Jesus" & "One Night."

The remaster is interesting. No one element stands out. Yes, drums resonate more; yes, highs are cleaner. While some remasters reveal unheard layers, or an instrument seems to suddenly pop out, "Time Honoured Ghosts" sounds like....an album. Mind you, a sharper, clearer album; but the mix remains unchanged and the "feel" is exactly as it was in 1975. This, by the way, is a good thing. The one bonus track is a remake of "Child Of The Universe" from the "Everyone Is Everybody Else" album. A satisfying & essential remaster.

Barclay James Harvest - Live (Eclectic Discs)

In the fall of 1975, my art teacher, Ms. Almond, had come back from a Summer vacation in England. She brought back rubbings she made from old British gravestones, and this album. She used to play music during classes and in fact encouraged her students to bring their favorite albums. I don't recall how the other students reacted, but I was mesmerized. I distinctly recall the powerful live version of "Paper Wings" with John Lees' wicked wah wah guitar solo burning into my brain. It was my introduction to BJH and I still consider it their most indispensable live document. It has a harsh edge, a few clunky notes, and a raw energy that is just flat out wonderful.

This new remaster is light years ahead of the original CD pressing. It is still brittle in places, but that has everything to do with the source material and nothing to do with the fine effort done here. "Medicine Man" still has punch, only now with added depth and clarity. "Negative Earth" blasts away somewhere into outer space. "For No One" is pure prog crunch. The packaging is deluxe, with a nice slipcase and impressive booklet. Woolly Wolstenholme is still the king of the mellotron!

Barclay James Harvest - Baby James Harvest (EMI/Harvest)

EMI has remastered the first 4 Barclay James Harvest albums with deluxe packaging, bonus tracks, and truly superb sound. Of the quartet, "Baby James Harvest" has always been considered the runt of the litter; a bunt rather than a home run. Passage of time shows that this is far from true. While perhaps a bit more fragmented than its predecessors, there is not a bad track to be found amongst the 6 tunes.

Songs like "Thank You" and "One Hundred Thousand Smiles Out" showcase some of John Lees finest guitar work ever, and the Woolly Wolstenholme epic "Moonwater" is well epic. 10 singles, b-sides & rarities are tacked on as well as fascinating liner notes and archival photos. The sound quality is nothing short of breathtaking. Technology has become our friend and this album in no way sounds 29 years old. All 4 BJH remasters are well worth every penny. Go out and rediscover just how good this band is!

Martin Barre - Stage Left (Fuel 2000)

For over 3 decades, Martin Barre has held down the lead guitar spot in Jethro Tull. His work on everything from "Aqualung" to "Steel Monkey" has earned him a ranking in all-time great guitarists. On "Stage Left" he adds to his stature even further.

The 14 tracks run the gamut from rock to jazz to just plain impossible to categorize. Barre is ably backed by Jonathan Noyce (bass), Andy Giddings (keys), and Darrin Mooney (drums) on standout tracks "Count The Chickens," "Winter Snowscape," and "Spanish Tears." Barre's fretwork slides effortlessly from fluid to fierce on all of "Stage Left." Very little on here sounds very Tull-like, but it all sounds fantastic!

Craig Bartock - The Finer Points Of Instinct (Craig Bartock)

For those that may not know, Craig Bartock is guitarist / producer with Heart. In between playing Straight On & Magic Man, Bartock took some time out to write, record, & produce an album. The end result is The Finer Points Of Instinct, and it's pretty much a one man show (Nancy Wilson co-writes & plays mandolin on one track). Bartock has soaked this album full of sound. If Revolver era Beatles and Pet Sounds era Beach Boys had a musical child, here he is.

Where do I start? Goodbye - sad, melodic, brilliant. Brian Wilson chimes and bells on a fragile, poetic angel wing. "Nothing lasts forever except for heaven and hell." Agreed, and in this case it's definitely a slice of heaven. Bartock's vocals are honest & kind - like listening to your best friend. Instruments are spare for the most part, multilayered as needed - never overwhelming the fabric of the song. An important factor, as this album is all about the song.

In addition to Goodbye - The Nevermind, 100 Reasons, Electric Bullets, I'll Remember You, and Doll House are all songs any artist would kill to have written. The Finer Points Of Instinct ignores genres & boxes and captivates the human heart. Brilliant!

Mike Batt - The Hunting Of The Snark (Dramatico)

What, you may well ask, do Sir John Gielgud, John Hurt, Cliff Richard, Deniece Williams, Julian Lennon, George Harrison, Stephane Grappelli, Art Garfunkel, Captain Sensible, Maggie Reilly, Ray Cooper, Chris Spedding, and Roger Daltrey have in common? Why, they're all on this CD by non-stop Wombler Mike Batt!

Recorded around the globe in the mid 80s, my first impression of this outing was The Butterfly Ball meets Peter And The Wolf. The mood is light and breezy with plenty of orchestra and just the right amount of rock. A fun bit of musical theatre that in fact made it to the West End in the early 90s.

The story is based on a Lewis Carroll poem. In the end, while the story is the frame on which everything is hung, it's all about the music. I'm happy to say the music is rich and rousing. Batt has always had a way with melody. Children Of The Sky, Midnight Smoke, The Snooker Song, and A Delicate Combination are songs any composer might envy. By the by - if you don't giggle when Deniece Williams sings I came as the beaver on this escapade, you're not human! Everything about this album is wonderful. Definitely worth seeking out.

The Bears - Eureka! (The Bears)

Eureka! is the studio follow up to Car Caught Fire and finds the lads having as much fun as ever. 11 songs here - 3 by Adrian Belew, 3 by Rob Fetters, 2 by Bob Nyswonger, 2 by Chris Arduser, and 1 traditional. Normal by Fetters and We Never Close by Nyswonger pop out immediately.

Arduser has a winner with Troubled Beauty. I love the line Ever since we met i've been haunted by your frown. Just like a book i just can't put down. Everyone knows that exact feeling, captured so well by Arduser. Belew scores with the somewhat philosophical On. Playing is, as expected, pretty much flawless. Arrangements are simple, yet not. Easy on the ear, tricky in the mind, I'd say. Belew & Fetters are truly brothers joined at the fret, making it difficult at times to here where one ends and the other begins. With Eureka!, the Bears continue to build a catalogue of solid pop/rock numbers with that extra thing to set them apart from the pack. Grrrrrrrrr!!!

The Bears - Car Caught Fire (The Bears)

WHAT TOOK SO LONG?????? I've heard of breaks, but 13 years between albums is a bit much! Having said that, it was worth the wait. Car Caught Fire is a corker of a twisted pop album & pure ear candy. You say you crave guitars playing wild riffs? Here they are in abundance. You say you need a rhythm section that is so tight it will straighten Tony Levin's mustache? Look no further. You have been starved for fantastic songs with crisp harmonies? Hey! They're here too!

Adrian Belew, Rob Fetters, Bob Nyswonger, Chris Arduser & guest Bear Robert Fripp deliver the goods on every track. It is rumored (with a wink) that Fripp just might be the subject of Belew's wry Mr. Bonaparte. This is not prog in a strict sense - it's just good music! I've seen many posts in the prog community asking if they should give the Bears a chance. Listen close. Pay attention. YES!!!!!!!!!!!!!! You will send me email thanking me for turning you on to this impeccable band. The converted are already on their 2nd copy of this one.

The Beatles - Yellow Submarine (Apple/EMI)

Imagine it is the year 4271. All that has survived of our culture is this CD. Crazy, colorful cartoon figures carrying giant apples. Blue men with yellow teeth. A flying hand. What an insane vision of our world! The focus of the thing is four garishly clad men and what is called a "submarine." A Yellow Submarine. Then they'd play the music. It would make sense now. This was the music that saved their world for a time. Joyous, colorful music, sung loudly with harmonies like no others. Wild instrumentation and a bunch of pretty orchestral pieces. All the world was indeed birthday cake!

This 2009 remaster is breathtaking in depth and scope. As you go song to song there is a respect to the remaster. No level is pushed too high. More bass here. Nice. Clean and round that vocal. Very good. Polish the brass a bit. Excellent. Utilisation of the space of the soundfield without altering the original intent. Listen. It's a wee bit wider, but also deeper front to back.

Hey Bulldog rocks. It's All Too Much shows more clean detail. The orchestral "Pepperland" pieces will make you cry. The CD has a small bonus documentary for you to watch on your computer. The illustrated booklet is gorgeous. Buy one and take good care of it. Yours may be the only copy they find in 4271!

The Beatles - Magical Mystery Tour (Capitol/EMI)

5 quick reasons I love Magical Mystery Tour:
5 - The creepy fade-out/fade-in at the end of Strawberry Fields Forever.
4 - The bass on the title track rocks!
3 - Blue Jay Way only has two chords.
2 - I Am The Walrus is on it.
1 - After 43 years, it sounds better than ever!

By this point in time, I'm sure I don't need to sell anyone on Magical Mystery Tour. It's a classic from stem to stern. Coming right off of Revolver and Sgt. Pepper, the Beatles were firing on all pistons. The Fool On The Hill, Penny Lane, All You Need Is Love, Strawberry Fields Forever, I Am The Walrus, as well as the title track - titles that will outlive us all.

The 2009 remaster is like listening to technicolor. Ringo's drums are alive. George's voice on Blue Jay Way has never sounded better. The sly sitar twang at the close of Your Mother Should Know positively sings. Everything about this remaster is worth shouting from the rooftops. If you don't own it yet, get off your butt now!

The Beatles - A Hard Day's Night (Parlophone / EMI)

A Hard Day's Night is one of the most important albums in rock history. No covers. All 13 songs are Lennon / McCartney. Even George's lead spot, I'm Happy Just To Dance With You, was a Lennon / McCartney tune. Keep in mind, this was pretty much unheard of in 1964. It was a year of the songwriting factories. Then came the Beatles daring to write all their own tunes. A #1 album and runaway hit film was the result.

This 2009 remaster is such a great excuse to revisit this delightful album. I Should Have Known Better, If I Fell, and Tell Me Why exude a youthful energy. Four guys having a blast playing and singing. So nice to hear this in stereo again. Spread out in stereo, the acoustic guitars on this have never sounded this nice. Paul McCartney's vocal on And I Love Her just shines. The sophistication and melancholy of Things We Said Today and I'll Be Back stepped up the game of every band to follow.

The booklet is packed with photos, the original liner notes, recording notes, and historical notes. There's a swell little Quicktime documentary on the CD as well. Here in 2010, A Hard Day's Night remains fresh and exuberant. Don't trust people who don't love this album!

The Beatles - Please Please Me (EMI/Parlophone)

The Beatles have a deserved reputation as pioneers in pop/rock. Here in 2011, listening to this 2009 stereo remaster of their 1963 debut, I hear this great rock band. The years would see them innovate, see them grow exponentially as writers as well as musicians. They started out pretty damn good!

Paul McCartney's bass propels I Saw Her Standing There into the stratosphere. It demands that you move, dance, celebrate. Their cover of Boys is pure frat party. John's plaintive voice on Ask Me Why has a little catch in it on the first verse- a bit of grit, a bit of authenticity. The harmonies on Please Please Me are killer - the song is straight up joy for your ears. George's adenoidal vocal on Do You Want To Know A Secret is open and innocent. This album is a template of rock and pop perfection.

Released nearly a half a century ago, it still hits my heart, mind and soul as if it was yesterday. The remaster is gorgeous. We still talk about these albums for a reason. They still inspire. Things of the highest quality often do that. The toppermost of the poppermost!

The Beatles - The Capitol Albums Vol. 1 (Capitol)

When you grow up hearing something a certain way, that is what you are used to, for better or worse. Growing up in the 60s in the USA, I heard Meet The Beatles, Second Album, Something New, and Beatles'65. My brother and oldest sister played them so much, they are in my DNA. It wasn't until my 20s that I heard Please Please Me, With The Beatles, and Beatles For Sale. To complicate matters, the CDs of the latter 3 were remixed by George Martin and presented in mono. The US versions were left to vinyl and to memory. Years later, someone at Capitol finally got on the ball and put this wonderful boxed set together.

The Capitol Albums Vol. 1 gives you those first 4 US releases in cool replica album covers shrunk by science to CD size. They are in the original "duophonic" stereo with the mono versions tacked on to the end of each disc to boot. The mixes are un-screwed with, as well. They present the songs in a different light than the British counterparts. Great to have songs like "Thank You Girl" back in their original mixes. Listen to that harmonica! Buy it. Play it loud, you really can go back!

Beggars Opera - Nimbus (Esoteric)

Nimbus - subtitled The Vertigo Years Anthology - is a nice, well thought out snapshot of this often overlooked progressive act. The 2 disc set is drawn from their first 4 albums: Act One; Waters Of Change; Pathfinder; Get Your Dog Off Me; as well as a single A & B side.

As I listen to this Scottish ensemble I can see fans of the Nice, It's A Beautiful Day, perhaps even Family digging this material. Poet And Peasant, Time Machine (with great mellotron!), The Witch, and Working Man caught my ear immediately. Covers of MacArthur Park and Classical Gas are flat out awesome. There's honestly not a turd to be found among the 27 tracks here.

Remastering seems pretty honest. A bit of tape hiss here and there - which is fine by me. Sounds full and not terribly compressed - lots of dynamics. The 2 disc set has a booklet with a fascinating essay by Malcolm Dome and a slew of photos. Nimbus is most definitely worth investigating. It makes one hope that Esoteric will see fit to release the full albums in the near future. Your ears will thank you for buying this one.

George Benson - Guitar Man (Concord Jazz)

Musicians in the know are more than aware that George Benson is an absolute master of the guitar. His tasteful tone, clean execution, and tuneful note choices are as fine as it gets. How very nice to receive this disc of jazz covers of classics in my box.

Benson's interpretations of numbers like I Wanna Hold Your Hand, My Cherie Amour (with a fantastic vocal), and Paper Moon are as fresh as a sea breeze in May. Listen to that fingering on Danny Boy - fleet runs that perfectly fit the nostalgic melody. It has an absolutely ageless feel to it. Speaking of ageless - Benson's take of Since I Fell For You speaks of smoky lounges and backroom kisses in the dark.

Playing and production on Guitar Man are as good as it gets. Every instrument and voice ring pure. The charts are tasty and satisfying. This is an album marked by class and consummate talent. A perfect companion for your weekend.

Blazing Bronze - Dominion Of The East (Blazing Bronze)

Hailing from Japan, Blazing Bronze play dark GothProg with a definite flair. "Dominion Of The East" feels like the soundtrack to a progressive horror movie. The sound is keyboard driven with lots of mellotron samples, string sections, & organ. The end result reminds me of a dark version of the Enid, as the sound is very symphonic.

"Black Puppeteer" is a gem of a piece with layers of keyboards slashed by jolting cymbal crashes and piercing shrieks of guitar. "Time Scamper" is a longer piece punctuated by some "Lark's Tongues" era Crimsony violin work. But the cornerstone of the disc is the 14 min epic "Goetia." It's very polyrhythmic, shifting in an out of tempos while driving ever forward. Fierce guitar and violin dive-bomb in and out of the aural landscape. The music is dense and relentless and very satisfying. "Dominion Of The East" is not an easy CD to find, but it surely well worth the effort it takes!

Brainstorm - Planetfall (Brainstorm)

Another one of those discs I received out of the blue in my mailbox. Cover art didn't grab me, and it sat on the pile for a bit. Then I gave it a spin. And another and another. So much of this album hits all of the right notes. The band are: Craig Carter on guitar & vox; Paul Foley on guitar, flute & vox; Jeff Powerlett on bass & vox; Steve Bechervaise on keys, guitar & vox; Vittorio Di Iorio on drums and keys.

The sound reminds me of Hawkwind, Wishbone Ash, and a smidgen of Pink Floyd. A very pleasant soundspace to occupy. Lots of interesting vibes and textures on cuts like Fortress First World, Green Zone, Just Another Morning, and Forest Reason.

Quite a nice album here from the wilds of Australia. Well worth the time of most any prog fan! No wonder they've survived a quarter century! Seek it out.

The Crazy World Of Arthur Brown - Strangelands (Esoteric)

There is strange, there is odd, there is weird. Those all seem to not quite describe how out there this material is. I mean that in the best possible way. There is no real roadmap for Strangelands.

Sane insanity comes close. Arthur Brown really pushed the envelope back in '69 & '70. Strangelands is broken into 4 sections: The Country, The City, The Cosmos, The Afterlife. Brown's beefy, burly vocals are the feature item on the menu, and they do not disappoint. The Sound Of The City and All Forms And Distinctions are wild and inspired.

The disc also includes the band's 1970 post-Arthur Brown recording T On The Lawn For 3 recorded under the name Rustic Hinge "Replicas." It's instrumental skullduggery and quite satisfying. The sound is very "of the time" and nicely remastered with highly amusing liner notes. One of the more unusual ones for your collection!

Sam Brown - Reboot (Mudhut)

Simply put, Sam Brown has the finest, most acrobatically flexible and expressive female voice in progressive music. While not in the same style, Sam Brown picks up the gauntlet dropped by the now-reclusive Kate Bush in making creative, provoking, personal musical statements. Reboot is a series of contrasts: from aggressive to delicate; soulful to playful - it's all there.

Musicianship is flawless on numbers like In Light Of All That's Gone Before and Breathe In Life. But why you are here is to hear that astounding voice. Brown has absolute command of her pipes - jumping octaves with awe-inspiring ease, stopping to caress a word, to wrap a note around her tongue. It's inspiring to hear someone do something this well with ability and conviction. Buy this CD now!

Bruford - Rock Goes To College (Winterfold)

The things that pop up nowadays! It seems that someone took a dip into the BBC vaults and pulled out a plum! This go around, we take the time machine back to March 7, 1979 for a TV gig at Oxford Polytechnic. It's the ultra-hot line up of Bruford with Jeff Berlin on bass, Dave Stewart on keys, Allan Holdsworth on guitar, Annette Peacock on vocals, and Bill Bruford on drums and tinkly bits. The sort of band you dream about.

Killer set list: Sample And Hold, Beelzebub, Sahara Of The Snows 1 & 2, Forever Until Sunday, Back To The Beginning, Adios A La Pasada (Goodbye To The Past), and 5G. Performances are smokin'! Holdsworth rips it up on Sahara Of The Snows. Bruford, being Bruford, drums dynamically throughout. Let's face it, there are no slouches in this band.

Rock Goes To College is a lovely souvenir of a much missed ensemble playing their butts off. Packaging is nice, with a tasty little booklet. You can't go wrong with this one.

Bill Bruford's Earthworks Featuring Tim Garland - Random Acts Of Happiness (Summerfold Records)

When I was a teen, I first heard Bill Bruford drum on various Yes and King Crimson recordings. He smacked those skins in a way that was different than any drummer I had ever heard. His playing had an urgency and invention like no other. The years have passed and Bruford has eschewed the rock world to explore jazz. Explore being the key word.

From the opening syncopations of "My Heart Declares A Holiday" to the closing moments of "One Of A Kind," "Random Acts Of Happiness" brings us Earthworks in a live setting playing with elan and a sort of breezy effervescence that demands your feet to tap in restless excitement. Bruford is aided on this fine endeavor by horn player Tim Garland, pianist Steve Hamilton, and bassist Mark Hodgson. Garland just flat out flies, spurting notes and phrases with joyous abandon. Hamilton has his spots of melodic splendor, but he and Hodgson are the anchors of this quartet.

Bruford is a terror. The older he gets, the more he seems to revel in exploration. Sit through the entire disc and just follow his hi-hat if you dare. It's a clinic. I'll be honest. I started to listen to Earthworks in the late 80s out of respect for Bruford's impressive progressive work. Nowadays, I bask in Earthworks as its own beast. Brilliant and colorful. More at home with Art Blakey and Bobby Hutcherson than with Jon Anderson and Robert Fripp. Pure, unadulterated beauty.

Kate Bush - 50 Words For Snow (Fish People / Anti)

While Kate Bush does indeed have 50 words for snow, I have a few words of my own: Enthralling. Eerie. Wonderful. Excellent. Intimate. Engaging. Inventive. Unique. Personal.

As Kate Bush albums go, 50 Words For Snow is quite simple in execution. It is driven by piano. It is strong on composition and Bush's ability to convey emotion honestly through her fingers and her voice. The 7 songs are wintry tales the likes of which one seldom hears. Snowflake (sung mostly by Bush's son) is written from the point of view of a snowflake. Misty is the, umm, twisted ode to a one night stand with a snowman. Lake Tahoe is a bit of a ghost story.

Steve Gadd drums on 6 of the 7 tracks. Del Palmer, John Giblin, Elton John, Andy Fairweather-Low, Stephen Fry and others lend their considerable talents to the album. In the end it all comes down to Kate Bush and her piano. By God, that's a fine thing. 50 Words For Snow is a fragile, moody masterpiece.

Kate Bush - Director's Cut (Fish People)

I am, by nature, a purist. Don't repaint a painting. Don't re-record an album. Leave it alone. There are, however, exceptions to every rule. There are 2 Kate Bush albums that never quite sat right with me: The Sensual World and The Red Shoes. It seems that to at least some degree, Bush herself agrees, as this collections alters and reinvents songs from those very albums. It certainly doesn't replace them, but it is a fascinating addendum.

The Sensual World has become Flower Of The Mountain, now with the James Joyce lyrics Bush had originally intended. Deeper Understanding gets an autotune vocal from Bush's son as the voice of the computer. The Red Shoes gets a more organic feel. If my ears find fault, it's with the lifeless reworking of Rubberband Girl now having lost every ounce of energy & reduced to a faux Rolling Stones riff ala Start Me Up.

The entire album gets new drum parts courtesy of Steve Gadd. This is definitely not a bad thing. New lead vocals on everything. A bit less power on some, but pretty fine over all. Some nice embellishments. Definitely quirkier than the originals. A fun listen. Not essential, but very nice. Fantastic package on this, by the way! Certainly good to see that Kate Bush still has a pile of creativity in those bones. Can't wait to see the next all original album!

Kate Bush - Aerial (Columbia)

12 years is a long time between albums. I had my worries, I must admit, not being a huge fan of The Sensual World or The Red Shoes. I'm pleased to say that Aerial finds Kate Bush in a more creative mood. A good road map would be to say I hear elements of Hounds Of Love filtered through The Kick Inside but with a more mature approach to production. Fairly simple, fairly pure.

Bush plays to her strengths, painting sound poems and telling quirkly slices of life and love. An Architect's Dream, Sunset, and A Coral Room fill my ears with small moments of beauty. Aerial is a short 2 CDs, but filled to the brim with sounds and ideas and sweet little lisps in your ear calling you in deeper and deeper with each listening. Very much worth the wait. A soft pastel work of elegance.

Ricky Byrd - Lifer (Kayos)

Yeah, yeah - I'm a guy with a prog website & I love prog to the core. Anyone who knows me knows that I'm a massive freak for Deep Purple / Humble Pie / Faces / Thin Lizzy straight up rock 'n' roll. Enter Ricky Byrd. I saw Ricky a bunch of times playing with Joan Jett. His style was always that gritty, grungy, blues, sleazy rock. In other words: right up my alley!

Lifer is pretty straight up rock. 1973/74 rock. Catchy choruses, songs about women, and lots of guitar. Horns on a few bluesy tracks. Guitar / bass / drums / keys on the rest. Foolish Kind, Ways Of A Woman, and Rock 'n' Roll Boys are gonna grab you right out of the box, but all 11 tunes are strong as hell. Byrd's voice is solid with just a bit of grit under it. His guitar playing is true and from the heart.

Lifer is a top-down-in-the-Summer-blared-at-full-volume album that will live in your CD player. What the hell took you so long, Ricky? Get the next one out by the end of the year! Long live rock!

Dik Cadbury - About Time (Choice Of Music)

I first became aware of Dik Cadbury through his bass work with Steve Hackett. A few years later, I was turned on to his work in the eclectic folk rock band Decameron. For a while there, it seemed as if he fell into a musical black hole, to be seen no more. I went searching for Cadbury on the web, and discovered that he not only had his own website, but a new CD as well. "About Time" is a quiet gem of an album, I'm happy to say.

The CD is a family affair in several senses. Members of Cadbury's family very ably add backing vocals on several tracks. Decameron bandmate Dave Bell co-wrote several tracks as did former Hackett pal Pete Hicks. Throw Pete Zorn and former Hackett producer John Acock into the mix and you get a pretty can't-miss piece of work. The songs are stately, quiet folk with exotic tinges. Cadbury has a wonderfully soothing voice and his acoustic guitar work is exceptional. Perfect late night listening.

California Guitar Trio - Whitewater (InsideOut)

The job of a producer is to make the work of the artist shine as brightly as possible. "Whitewater," produced by Peter Gabriel / John Lennon / King Crimson bassist Tony Levin shines like a diamond in the noonday sun. Levin knew that the best thing you can do to the California Guitar Trio is to pretty much leave them alone. Bert Lams, Paul Richards, & Hideyo Moriya know exactly what they're doing!

In many ways, this is the album I have been waiting for them to make. The originals are their strongest yet - some delicate as a souffle, others dark and stompy. All filled with daring licks and impossible playing. "Red Iguana" is even downright funky! For those in the know, there's a wonderful circulation piece on here called "Prelude Circulation BWV 988." The CD closes with "Ghost Riders On The Storm" which successfully blends "Ghost Riders In The Sky" with "Riders On The Storm." Yet another exceptional outing by three classy gentlemen!

Camel - I Can See Your House From Here (Esoteric)

Useless factoid #1: I Can See Your House From Here was the first Camel album I ever owned. A friend knew I loved Happy The Man and correctly guessed that since HTM's Kit Watkins played keys on this album, I just might dig it. And so, my love affair with Camel began! Useless factoid #2: I was assisting artist Bill Sienkiewicz on his comic book adaptation of the film Dune for Marvel comics, inking some backgrounds plus organizing his clip files back in, I believe, 1984/85. I brought along my cassette of this album & Bill (a big Zep fan) laughed that there was a song called Your Love Is Stranger Than Mine, but also didn't ask me to turn it off!

Totally useful factoid: This remaster sounds fantastic! The original CD was OK, but this just shames it. It wakes it up. Guitars ring, drums resonate, vocals have a more natural presence. Keyboards just sing. God, this sounds sooo good! Who We Are, Hymn To Her, Ice are more expansive with layers of detail more defined. There is more space within the soundfield. It is important to note that the original mix was in no way altered. It's a clearer mastering that leaves no ear fatigue. Esoteric have done a stellar job with the Camel catalogue.

There are 2 bonus tracks: a fun single edit of Remote Romance that adds a new keyboard bit in the latter third of the song. The other is a live version of Ice from 1981. As to be expected from anything Mark Powell touches - well researched liner notes, pics, and ads. A high spot in the Camel catalogue. Worth seeking out.

Camel - Rain Dances (Decca)

This is a remaster I've been desiring for quite some time. The original CD release of Camel's 1977 masterpiece always sounded a bit flat to me - like listening to the album througha pillowcase. This 2009 remaster is everything I could ever desire.

For starters, it's not mastered too loudly, like so many current remasters are trending. Also, it sounds like an album, if you know what I mean. At times, tracks can get so polished, that the individual instruments shine brightly, but lack their original cohesion. Rain Dances still feels like an album, in fact it sounds very analogue. Drums have more depth, guitars ring true, but nothing sounds out of whack.

1 studio and 6 live tracks are the bonuses. I wish that One Of These Days I'll Get An Early Night didn't fade at the end, as it's a cracking good live take. Mark Powell adds fascinating notes and the photos are swell. If you're a Camel fan, I must believe you already hunted this down. If this album is new to you, prepare to be amazed!

Captain Beyond - Dawn Explosion (Friday Music)

It's a testament to Captain Beyond that some 33 years after this, their 3rd and final album, I still see folks wearing Captain Beyond T-shirts. For those who may not know, the original Captain Beyond featured Deep Purple Mark 1 vocalist Rod Evans, Johnny Winter drummer, Bobby Caldwell and 2 alums from Iron Butterfly - guitarist Rhino and bassist Lee Dorman. For Dawn Explosion, Willy Daffern replaced the departed Evans, with no loss of quality.

The album sits somewhere between Deep Purple and Mahogany Rush - Guitar oriented prog rock. Sweet Dreams has a slow drifting spacey feel. Do Or Die is a definite rocker. Space Interlude / Oblivion / Space Reprise are, well, kinda groovy. Dawn Explosion is solid from front to back with nary a weak moment to be found.

This is quite a remaster. Kudos to Joe Reagoso for retaining the punch without taking it too far into the red. He managed to locate the original source tapes from the Warner Bros vaults and we are all the better for it. Get this CD ASAP and blast it at 10. Better yet, 11. It's a total gem!

Caravan - The Unauthorized Breakfast Item (Eclectic)

35 years on, Caravan still have the feel. Melodic, pastoral, and jazzy in spots, "The Unauthorized Breakfast Item" is a very satisfying, comfortable listen. The line-up is Pye Hastings, Richard Coughlan, Geoffrey Richardson, Doug Boyle, Jim Leverton, & Jan Schelhaas with guest spots by Dave Sinclair, Jimmy Hastings, Simon Bentall, & Ralph Cross. Schelhaas fits in smoothly for Sinclair on keys and interacts well with Boyle.

Boyle delivers a packet of wild, fluid guitar licks on "Smoking Gun." Hastings shows he's still a melodic genius on "Tell Me Why." The title track is a wry little true story based on an event at NEARfest 2002. This CD is a very pleasant diversion I find myself listening to more & more. Perhaps the band's best sing "Better By Far." Canterbury freaks & fanatics will surely not be disappointed.

Caravan - Caravan & The New Symphonia (Decca)

I was very excited to hear that this album had been newly remastered as it is a long time favorite. "Mirror For The Day" and "Virgin On The Ridiculous" are so beautiful as to be beyond words, and they are gloriously remastered here, sounding fresh and resonant. As a bonus, Decca went the extra mile and restored the entire concert - 5 songs swelling to 9.

The added material is all drawn from the "For Girls Who Grow Plump In The Night" album. "Memory Lain, Hugh/Headloss," "The Dog, The Dog, He's At It Again," "Hoedown," and "A Hunting We Shall Go" are presented in full splendor. Pye Hastings, Dave Sinclair & the lads sound better than ever. So set your controls to October 28, 1973 and thrill to all the wonderful sounds and naughty bits that only Caravan can deliver on a CD you truly must own.

Carbon Leaf - Echo Echo (Carbon Leaf)

Hailing from Virginia, Carbon Leaf is a contemporary folk band; combining traditional folk with a contemporary approach. Think of Fairport Convention with a smidgen of Dave Matthews and you get the picture. This band is young, but they play like seasoned pros. Bassist Jordan Medas is a standout - turning in some fierce work. "Echo Echo" is a CD packed with tight harmonies and earthy instrumentation. The sound is warm & friendly with pennywhistles and mandolins everywhere.

Traditional and original tunes intertwine seamlessly in the hands of Carbon Leaf. There's a youthful exuberance to the performances - a definite energy driving the pieces. While new boys to the scene, Carbon Leaf already can stand shoulder-to-shoulder with many of the old guard. I see them as a bridge between Fairport Convention, Great Big Sea & the current acoustic rock scene. Most definitely a great place to be!

Joshua Charles - A Positive Flow (Carealot Productions)

This is an odd but fun lil CD. Gong-meets-the Residents-on mind altering substances is the vibe for A Positive Flow. Sounds pluck and surge and plink all over the place with crunchy guitars and unusual percussives. Vocals are altered and squeezed to good effect. The only misstep on the entire CD is a misplaced cover of the Beatles' Here, There And Everywhere that misses the delicate beauty of the original.

That minor flaw aside, this is a very entertaining disc that holds up well over repeated listenings. A homegrown production very much worth seeking out if you like your prog with more than a dash of humor.

Conspiracy - The Unknown (InsideOut)

If there is a man I feel sorry for, it's Billy Sherwood. A multi-talented multi-instrumentalist / vocalist and production wizard, he has been vilified and crucified for not being Steve Howe. Newsflash: he doesn't need to be. Sherwood is a creative wunderkind. Conspiracy is basically Sherwood and his former Yesmate Chris Squire. They have quietly released a CD that's better than the last 5 Yes CDs combined.

"The Unknown" is rock/pop/progressive/energy/energy/energy. From the first note, they grab you by the cajones and don't let go. Squire's bass percolates and propels like it hasn't done since, oh, "Relayer" era Yes. Sherwood and Squire's voices blend wonderfully on pieces like "1/2 A World Away" and the title track. There's something timeless and majestic about Squire's best work. It's a feeling that is difficult to put into words. The closest I get is to say he embodies the original spirit of progressive music: to move existing forms forward. On this disc, Squire and Sherwood take elements of the Yes sound, twist them, turn them, and ignore them as they reinvent them. Exciting stuff.

Mario Cottarelli - Prodigiosa Macchina (Crotalo)

Viva la one man show! Mario Cottarelli has put together quite a nice album of keyboard driven symphonic prog. To give the buyer / listener a roadmap, the music on Prodigiosa Macchina has elements that sit comfortably with Yes, ELP & Camel. Very melodic music. The title track clocks in at over 21 minutes, with no wasted moments. The vocals are in Italian and Cottarelli has a voice that often threads on the lower end of the range. There are many fine instrumental passages - I felt like I was being taken on a sonic journey.

Next up, Il Pensiero Dominante. It's a bit more dramatic and much more vocal-heavy. Nice movement. The disc closes with the wonderful I Cori Della Via Lattea. It's a very florid instrumental, with a touch of medievil sounding organ. I was reminded of an old jousting event or a stately banquet. Very fine!

Cottarelli plays everything here. I'm sure there's much programming and sequencing underneath it. But it works. It feels organic and holds your ear from start to finish. Very well done!

Coyote Poets Of The Universe - Coyote Poets Of The Universe (Coyote Poets / Square Shaped Records)

Back in the early 80s, I was charmed by Laurie Anderson's Mr. Heartbreak album with its blending of word pictures and abstract paintings of sound. It was and is an eye opening piece of work. Coyote Poets Of The Universe is very much in that vein. A peaceful yet confident voice intones fascinating observational slices of psyche set against calm/funky/jazzy/world backdrops. The disc is a nice balance of poetry with music and instrumental pieces.

Of the spoken pieces, "Dreaming Of Dusty Springfield" drew me in deepest, weaving a quilt of words about youth and desire with aplomb. This CD is very hard to categorize. It's not really any particular genre, yet incorporates so very many styles and sounds into a melting pot of sound. Buy it & name it yourself, but definitely make the effort, as it's a fine late night disc to unwind to.

The Cyrkle - Neon (Sundazed)

A psychedelic treasure unearthed. 1966'sNeon is the 2nd album from the Cyrkle, best known for the hits Red Rubber Ball (penned by a young Paul Simon) and Turn Down Day. What Neon lacks in hits, it makes up for in great songs. Don't Cry, No Fears, No Tears Coming Your Way, The Visit (She Was Here), and the gossamer Two Rooms are heaven for the ears. Beatles-meet-Association harmonies, guitars, sitars, great bass, great everything.

Commercial success eventually lead to the band knocking it on the head before they went much further. Commercial success, literally, as vocalist / guitarist Tom Dawes left the band to work on ad classics like Plop Plop Fizz Fizz, Oh What A Relief It Is for Alka Seltzer and Coke Is It. A year later, the band were history, but their 2 proper albums and 1 soundtrack (for The Minx) left us with fantastic psychedelic pop rock to enjoy for decades. This CD adds 9 bonus tracks including the wiggy Red Chair Fade Away. Love beads and paisley Carnaby Street vests for everyone!

Decameron - Mammoth Special (Esoteric)

I was recently reading a post on the internet. It was a guy decrying "safe" melodic music, saying that "real" music fans should always prefer highly experimental music. "Comfortable" music was for shortsighted casual fans. Rubbish. Good music is good music. Period. The music on Mammoth Special fairly oozes melodies, strong harmonies, folk rock compositions, and is most definitely pleasing to the ear.

I'd first heard of Decameron in the late 70s, as Dik Cadbury was in Steve Hackett's Spectral Mornings -era band. I was very pleasantly surprised to find their catalogue fit nicely alongside Steeleye Span, Lindisfarne, and Fairport Convention. Loads of acoustics, nice violin, strong, unique vocals with lovely harmonies. What's not to like?

Mammoth Special includes their inspired a capella cover of Buffalo Springfield's Rock And Roll Woman as well as gems like A Glimpse Of Me, Jan, and The Stonehouse. Esoteric threw in the b-side Twinset And Pearls to sweeten the deal on this remaster. Sit back in your comfy chair, pour a nice tea, light the fire, and give a listen. Feel your stress melt away...

Deep Purple - NOW What?! (Eagle / Ear / Edel)

As I best recall, Made In Japan was my introduction to Deep Purple back in 1973. I dove in deep (no pun intended). They were the first band I really followed. I tracked down the entire back catalogue with fannish fervor. I found something to love about each and every incarnation of the band. Even the radically different Joe Lynn Turner version offered a solid statement. The current lineup of Ian Paice, Ian Gillan, Roger Glover, Steve Morse, and Don Airey has delivered a studio follow up to Rapture Of The Deep at last. This time they've hooked up with producer Bob Ezrin (of Alice Cooper fame). The result is NOW What?!.

After listening, I was forced to wonder why no one thought of this before. Ezrin is a perfect fit for Purple. Of all the Morse era material, this is the richest, most fully rounded. Paice's drums sound live and enormous. Glover's bass pumps hard. Airey's keys are in technicolor and cover a broad width of the sound field. Morse's guitars sparkle and fly. Vocals have the greatest depth they've had in ages from Gillan. It all sounds contemporary and classic simultaneously. No mean feat.

None of which would matter with limp material. Thankfully, here again the band delivers. Hell To Pay, Above And Beyond, Apre Vous, A Simple Song, and Vincent Price immediately come to mind. Strong hooks, great lyrics, equally great delivery. This is a Deep Purple with the advantage of experience to bring that passion to life in the studio.

There's a definite progressive edge to several of the numbers. Airey and Morse seem to enjoy throwing riffs and atmospheres at each other with Paice and Glover joining the fun. For all the finesse, NOW What?! is still a freight train at full speed about to go off the rails. Big, lean, mean, dangerous hard rock. Essential.

Deep Purple - Come Taste The Band (EMI / Purple)
With this 2 CD 35th anniversary set, Come Taste The Band finally earns a bit of much deserved respect. Back in 1975, this album got more buzz for what it didn't have: Ritchie Blackmore - than what it did: great songs like Lady Luck, Love Child, Owed To "G", You Keep On Moving (to name but four).
Ronan Casey's booklet notes dwell a bit much on the substance abuse issues bassist Glenn Hughes and new guitarist Tommy Bolin were going through in those days. The fanboy in me would be far more interested in reading about the stories behind the songs, to be honest. A minor quibble to be sure.
The remaster is fat and punchy. That bass on Gettin' Tighter comes from down around Hughes' ankles and positively honks on Dealer. Speaking of Dealer - what a sweaty, sleazy, smarmy groove! It's perfectly complimented by David Coverdale's growling vocal.
Listening to Jon Lord and Ian Paice on this album I can feel the groundwork being laid for the Paice Ashton Lord project just a year or so later. A sort of rock / soul / funk hybrid in terms of touch.
Disc 2 features a 2010 remix of the entire album by Kevin Shirley (of Dream Theater / Iron Maiden / Slayer fame). Some takes are extended out, some bits different in the mix, and a slightly altered running order. All of which throw a new set of ears on the project. Disc 1 includes a bonus cut: the single edit of You Keep On Moving. Disc 2 throws in two unreleased tunes: Same In L.A. and a Bolin / Paice jam that's pretty hot.
No clue if there are plans to release this in the USA, but it's well worth tracking down on import. Come taste the band...again!
Deep Purple - The Book of Taliesyn (Spitfire Records)

Well, it's about time! This landmark album from 1968 never had more than a fair mastering onto CD until now. It was certainly worth the wait. The Book of Taliesyn, the second Deep Purple album, has never sounded better.

When I was a teen, songs like Shield, Anthem, and Listen, Learn, Read On were essential in guiding me toward progressive music. At the time Ritchie Blackmore, Jon Lord, Ian Paice, Nic Simper, and Rod Evans pushed the Pop/Rock genre into some very interesting places.

The remastering is sterling, with Nic Simper's bass sounding especially fat. 5 bonus tracks, copious notes, and rare photos make The Book of Taliesyn a downright bargain! Spitfire have also released equally fine remasters of Purple's 1st & 3rd albums: Shades of Deep Purple and Deep Purple. All are worthy investments.

Joe Deninzon & Stratospheerius - Live Wires (D-Zone Entertainment)

Live fusion hot as a habenero! These guys kick major colon! The feel is Jeff Beck meets Takanaka with a hint of Dregs - hot rockin' jazz fusion that never lets up. Deninzon is wicked on electric violin - his fingers are on fire! Jake Ezra matches him note for note on guitar, and the rhythm section of Ron Baron on bass & drummer Lucianna Padmore are twin firecrackers. There are a few "jam band" elements here, but never to a point of annoyance.

I was enthralled by their reinventing of The Simpson's theme and a cool cover of Frank Zappa's "Magic Fingers" from the "2000 Motels" soundtrack. Deninzon originals like "What's That Thang" and "An Evening Nap In The Afternoon Sun" are tasty, tasty fusion. While not in the prog realm, if your tastes run to "Blow By Blow" era Jeff Beck, Weather Report, or Steve Vai, you'll find "Live Wires" has much to offer.

D.F.A. - 4th (MoonJune Records)

One thought crossed my mind as I listened to this album: D.F.A. is the bridge between Hatfield And The North, and National Health. 4th combines the jazz sensibilities of the latter with the whimsical Canterbury elements of the former, and they're not even British!

The album opens with Baltasaurus, a long, winding piece with delicacy and dynamics, dominated by the awe-inspiring keys of Alberto Bonomi. Flying Trip and Vietato Generalizzare offer more lilting Fender Rhodes and the tasty licks of Silvio Minella on guitar. This guy his hot without a need to overwhelm a piece. Next we look at Mosoq Runa. This one is all about construction, moments and precision. Get about 9 minutes in and listen to those bits of reverse sticking by drummer Alberto DeGrandis and how Luca Baldassari's bass stays immaculately in the pocket no matter the timing or tempo shift.

The Mirror has a touch of vocals from DeGrandis, slowly washed away in the gentle tide of instruments. The album closes with La Ballata De Sisposa 'e Mannore, with guest vocals by Elena Nulchis, Christina Lanzi and Egidiana Carta - collectively known as "Andhira." A great closer with fine guitar work. 4th is a major statement well worth the years in making. Welcome to the big stage, D.F.A. So nice to hear you!

District 97 - Hybrid Child (Laser's Edge)

Oh my God! A prog band with a female vocalist who's not from Europe! Not too many of those. As many know, this is the band with the former American Idol contestant, Leslie Hunt. District 97 is an ensemble that would strike fear into the heart of Simon Cowell. Hard rocking prog with a cello, odd time signatures, inside-out harmonies, chords Randy Jackson would hate. How dare they?!

For all the attention the fetching Miss Hunt (Does she have a brother named Mike?) gets, drummer Jonathan Schang is running the show. Schang wrote or co-wrote the entire album. It shows. You can just tell "drummer" music. It's built so heavily on the beat, as to be ridiculous. In a great way, I must add. Schang and bassist Patrick Mulcahy are totally locked. Guitarist, Jim Tashjian is right there with them. Rob Clearfield's keys widen the spectrum and add punch. Katinka Kleijn's cello floats atop it all, linked closely to Hunt - at times doubling her vocal melodies, at others, a deft counterpoint.

Songs like I Can't Take You With Me, Termites and the epic Mindscan have some roots in classic prog, but they are very modern. This is ass-kicking, aggressive stuff. For a band that looks like two hot chicks hanging out with the high school science club, District 97 are truly a force to be reckoned with!

Drift - Driftsongs (Driftsongs)

Drift is an East coast progressive quartet comprised of Jack Blair (vox, keys, guitar), Steve Gio (bass), Evan Jacobson (drums), and Dave Scags (guitars). Their style is definitely symphonic prog with some world influences creeping in.

Driftsongs starts strong with the majestic instrumental La Vaca Baila. It swooshes in and builds well to a dramatic finish. Ned Untrumped has a bit of Middle Eastern flavor to it, and I'm especially fond of the guitar and drum work in the center solo section. Faker opens with ultra crunchy guitar and loping bass that kicks the song to a dark place. The Audition Room starts with lovely Steve Hackett-ish picked figures that builds more than a bit like Cinema Show in structure to be a coincidence. Overlook is a nice rocker with a catchy beat - nice tune! A Goodbye Greeting closes the album with great Brit sounding jangly guitars - Lush meets XTC - not a bad sound at all!

My single caveat is the vocals. Blair has a very toneless, amateur voice. He's great on keyboards, just have him shut up. Have him write and play and bring in a pro sounding singer. Drift is a band with great songs and tons of potential. It just needs to take it to that next level to reap deeper rewards.

East Of Eden - Snafu (Eclectic)

I remember seeing the album covers. I vaguely knew that Dave Arbus, East Of Eden's violinist, was the guy on the Who's classic "Baba O'Reilly." I just had no idea how they sounded. "Snafu," the band's sophomore release circa 1970 deftly combines avant garde jazz with a Van Der Graaf Generator sort of twisted prog rock. Even that is underselling this album. The experimentation and invention are nothing short of stunning.

Numbers such as "Leaping Beauties For Rudy Marcus Junior" and "Gum Arabic Confucius" take you on audio excursions into places few have tread. Jazzy, world, impossible to define slices of pure bizarreness ooze creativity. The remaster is respectful of the era - it sounds like 1970, dammit! Get this now. Hurry up before it goes out of print!

Egg - Egg (Eclectic)

Egg was the short-lived trio of keyboardist Dave Stewart, bassist/vocalist Mont Campbell, & drummer Clive Brooks. You can feel the development of the Canterbury style emerging from psychedelia on this 1970 release. Campbell's vocals are trippy in an early Mothers Of Invention sort of way and his bass playing is fluid & grand. Brooks is at times a basher and at times gentle as a lamb. Stewart is, well, Stewart. Even in these early days, he explores his chordal options, adding a jazzy flair to every piece.

Eclectic's expanded remaster sounds rich and alive. It has a sort of analog depth that shows off the bass end beautifully without getting muddy. A piece like "Fugue In D Minor" shines with Procol Harum-like glory. Egg's debut is a disc of historic importance to the prog world that is also listenable as all get out. Classic stuff.

Electric Light Orchestra - Out Of The Blue (Epic / Legacy)

A big album of my teens. 1977 was when this double album was released. It had great packaging and a t-shirt ad inside featuring a girl with blow dried hair that looked just like Mrs Wenzel, a beautiful art teacher I had in 1975/76, and my only teacher crush.

30 years later, the ad may be gone, but Electric Light Orchestra never sounded better. In the harsh acidic glow of the Sex Pistols and true punk on the rise, ELO had a sound like creamery butter - rich, thick, and smoooooth. Every song here is utterly commercial, hook laden pop music. I wouldn't have it any other way. It's Over, Night In The City, Mr. Blue Sky, Sweet Talkin' Woman, Turn To Stone. Stacks of harmonies, strings, choirs, layers of strumming acoustic guitars. Pop heaven for the ears. ELO would never scale these heights again.

The 30th anniversary remaster sounds gorgeous. Clarity, depth, and separation of instruments are sublime. There is quite a bit going on on each cut, yet nothing ever sounds cluttered or muddy. Out Of The Blue sounds better than ever. An important album treated with the dignity it deserves.

Emerson Lake & Palmer - Tarkus (Razor & Tie)

Yes, I know. It's Tarkus. Just like me, you've heard it a million zillion times. Why do you need to buy it again? Well, to be honest, because this one is worth your time. It's 3 discs. Disc 1 is the mix of Tarkus we all know and love, painstakingly remastered by Steven Wilson. Not a note is changed or moved around in any way.

Disc 2, well, different story. Wilson created an new mixes that differs here and there from the original. It's a nice new way to listen, and purists can listen to disc 1 if they hate the fresh ears on this one. Disc 2 also includes 2 numbers from the sessions previously unheard. The plaintive Oh, My Father, and the folksy Unknown Ballad with a nice vocal courtesy of Keith Emerson. There is also an extended alternate instrumental take of Mass that gives a bit of insight into the recording process for the title suite.

Disc 3 is a DVD featuring a new 5.1 mix of the album plus Oh, My Father as well as the mixes on disc 2. A great booklet packed with photos and insights into the sessions and Wilson's thoughts on the album and the mixes. A stellar package.

Emerson, Lake & Palmer - Isle Of Wight 1970 (Eagle Rock)

This is one of those Dual Discs with CD on one side, DVD on the other. Isle Of Wight 1970 gives us the debut performance of the trio. The CD side is straight stereo audio of the concert. The DVD presents it in 5.1 surround and has a documentary mixing recent interviews with concert footage. The audio sounds honest and spiffy, and the video quality is surprisingly nice.

The show is Pictures At An Exhibition, Take A Pebble, Rondo, and Nutrocker. I can't help but feel that Take A Pebble and Rondo are edited a bit. Keith Emerson is strong but loose, Carl Palmer is 100% energy, and Greg Lake plays solid bass but his voice is a bit pitchy.

Listening to this over 35 years later, you can hear stars in the making. There is an excitement, an energy here that is undeniable. This is a must own not just for ELP fans, but for prog aficianados of all types. A chunk of progressive history right in your hands!

Eureka - Shackleton's Voyage (Tempus Fugit / SPV)

When done well, I love albums that tell me a story. Rick Wakeman's Journey To The Center Of The Earth or Roger Glover's charming The Butterfly Ball spring to mind. Shackleton's Voyage is a kindred spirit in that regard. Narrated by Ian Dickinson and featuring guest spots by Troy Donockley, Billy Sherwood, Yogi Lang and Kalema, the album tells the story of Sir Ernest Shackleton's heroic 1914 expedition to Antarctica.

The project is the child of multi-instrumentalist Frank Bossert and it's clearly a child born of love. While songs like The Challenge and Will You Ever Return? work well as individual pieces, the 15 tracks truly take the listener on an audio journey through trials and triumphs. I really enjoy the keyboard work - memorable, but never over the top. Everything you hear serves the narrative.

Stylistically, I heard Oldfield and later period Camel with a strong infusion of world music. For prog fans, this is an album you can play around your non-prog friends - it really reaches through the genres, while remaining accessible. Shackleton's Voyage is a journey you'll happily take over and over.

Donald Fagen - Sunken Condos (Reprise)

I'm in an out-of-the-way club sitting at a table in the corner, nursing a bev at 2 AM. Young girls in too short skirts giggle and slide through the room. The place smells of liquor, polished wood, and promises. This album is playing over the system. That's the feel. Late night music for a place that's cooler than any of us really are, but always want to be.

Sunken Condos is Donald Fagen's strongest piece of work since The Nightfly. His pop and jazz sensibilities have never been sharper. What the years have added to a song like I'm Not The Same Without You is confidence and maturity. Fagen knows the value of a note, so he wastes none. Every bar of Weather In My Head takes your ear where it needs to go. Motion meets emotion meets savvy meets charm.

Just listen to Miss Marlene. I dare you to get it out of your head. It grooves coolly with a vocal that draws you in teasingly. The chords and the arrangement have a sense of sophisticated yearning. Planet D'Rhonda completes the 9 song journey on a slightly bluesy / jazzy note. It's a great cool-off to a smokin' & smoky album. Don't worry - track 1 is beckoning you to start all over again. Fagen knows you'll be back, friend.

Fairport Convention With Sandy Denny - Ebbets Field 1974 (itsaboutmusic.com)

Sandy Denny, Trevor Lucas, Jerry Donahue, and the three Daves: Pegg, Swarbrick, Mattacks. One of my two fave Fairport line ups (The other being the three Daves plus Simon Nicol). Imagine my surprise and delight when this CD showed up in my mailbox! Over an hour of live Fairport Convention unheard by these ears. With Sandy Denny, no less!

A stellar selection of songs here: Solo, The Hexhamshire Lass, John The Gun, Fiddlestix, Dirty Linen, Who Knows Where The Time Goes, Sloth, It'll Take A Long Time, Matty Groves, The Medley, Down In The Flood. As a man of 50 as I write this, I take no shame in saying that Sloth brought a tear to my eye and a lump to my throat.

The sound is top flight - I was amazed at how nice it sounds. It was lovingly mastered by none other than Jerry Donahue, who also contributed liner notes. Ebbets Field 1974 chronicles a band at the height of its powers. A beautiful document that every Fairport fanatic must own.

Fairport Convention - Over The Next Hill (Compass Records)

I picture a plush den, all oak & leather with bookshelves and a globe. The air smells faintly of pipe tobacco. There's a comfortable coat over an old leather chair. Comfort and elegance. That's this album in a nutshell. Classy, melodic British folk rock. Fairport own the patent on this sort of music. At this point in time, the band is comprised of Simon Nicol, Dave Pegg, Ric Sanders, Chris Leslie, & Gerry Conway. For those who may not be aware, these guys can play. Listen to "Canny Capers" if any doubts exist. "Over The Next Hill" is packed with great tunes. "I'm Already There" blows my mind with emotionally moving chord changes and a fantastic chorus. "The Wassail Song" reminds me of "Bonny Bunch Of Roses" era Fairport in the hands of this masterful lineup. "Westward" and the title track will make you sing along by the 2nd chorus.

For a band that's been around over 35 years, this CD sounds pretty darned fresh. The only sign of age is the knowledge of knowing where not to play, where to leave little spaces open for a vocal to resonate, for a lyric to hang. While many older bands make a career out of looking backward, Fairport Convention are looking ahead - over the next hill and far beyond.

Tim Finn - Feeding The Gods (What Are Records?)

The term "journeyman" is often synonymous with "burnout." Thankfully, not in the case of Tim Finn. From his days as a creative spark in Split Enz to his wonderful work in Crowded House, ALT, and Finn, Tim Finn's journey has taken him 'round the world and back. His most recent release, "Feeding The Gods," finds this journeyman making an album for adults. Not because it's explicit & rude - it's not. It is a work of sophistication and maturity from a stellar songwriter.

Songs like "Sawdust And Splinters" and "Party Was You" are personal, simple, direct. The years have taught Finn what a song doesn't need - he strips away the excess and leaves the meat. It works. Tim Finn's voice illuminates every corner of every piece with experience and honesty. Great musician - great music.

Fish - 13th Star (Chocolate Frog Records)

A motion picture in sound. Much is remarkable about this album, not the least of which is the aural landscape. The sound on 13th Star is remarkable. The placement of instruments in the sound field is a real mindblower. There is a feeling of depth and width and dimensionality. Then there's the songs.
This is one hell of an album, perhaps Fish's finest solo release. It's a 10 song walk through a crisis of the soul, of love, anger, bitterness, despair, and ultimately, hope. Songs such as Circle Line, Zoe 25, Manchmal, and Where In The World tell the tale vividly. Fish intones much of it in a lower register that suits the lyrics very well. The familiar crew of guitarist Frank Usher, bassist Steve Vantsis, keyboardist Foss Paterson, backing vocalist Lorna Bannon, and percussionist Dave Haswell are joined by Karnataka drummer Gavin Griffiths and Mostly Autumn guitarist Chris Johnson, with production by Calum Malcolm of Runrig fame.

It's a heavy, crunchy, grungy album in spots, yet absolutely beautiful in others. This is a great example of what prog can be - classically dense and exotic, yet totally modern rhythmically. 13th Star is satisfying on every level. Uncle Fish has taken a tale, infused it with a bit of personal tragedy, and recorded it for posterity. A brave album of naked emotion that is a high water mark in an already brilliant career.

Fish - Communion (Chocolate Frog Records)

This double unplugged set was recorded at St Mary's church in Haddington, East Lothian on August 27, 2006. A fine set it is. A massive ensemble backs Uncle Fish on this one. Frank Usher and Andy Trill on guitars, Steve Vantsis on bass, and Tony Turrell on keyboards. Gavin Griffiths on drums and Dave Haswell on percussion. Heather Findlay on vox, bodhran, & low whistle, and Angela Gordon on vox, flute, & penny whistle. Anne Marie Helder and Fish's daughter Tara, both on vox, round out the band. What a joyous sound they make!

Favourite Stranger just decimates the studio original in every way. Shot The Craw is transformed into a glorious, sparkling gem. State Of Mind gains a bit of Miles Davis jazz in its undercarriage and some gospel on top. In light of more recent events, Just Good Friends takes on a sad edge. Heartbreaking. Change Of Heart never sounded better nor as full of energy. Lady Let It Lie and A Gentleman's Excuse Me seem as if they were always meant to be together - 2 pieces that fit perfectly. Rites Of Passage reminds me of a hymn here, a prayer. Fish always does Marillion better than Marillion and Slainte Mhath & Chelsea Monday show why. Raw Meat is the perfect closer - a melancholy but resolute anthem.

The band is 100% monster. Every player on the top of their game. Fish is having a great night, voice full of drama and emotion. Sound quality is just awesome - every string, every cymbal clear and well balanced. Another jewel in the fishy crown!

Fish - Return To Childhood (Snapper / Chocolate Frog)

It's the 287th double live CD from Fish. Honestly, Fish puts out quite a few live discs, doesn't he? Better too many than too few, it can be argued. Return To Childhood is definitely one of the very best he's done. Hot band, good song selection, nice sound quality, great packaging.

Disc 1 is all solo material. Big Wedge, Moving Targets, Brother 52, Goldfish And Clowns, Raingods Dancing, Wake Up Cal (Make It Happen), Innocent Party, Long Cold Day, & Credo are the songs represented.

Disc 2 revisits the Marillion days. The entire Misplaced Childhood album, plus Incommunicado, Market Square Heroes, & Fugazi are what you get.

The band are fabulous. Drummer John Tonks comes close to stealing the show with his powerhouse playing. Bassist Steve Vantsis is totally in the pocket. Tony Turrell adds tremendous color on keys. Frank Usher and Andy Trill are flawless on twin guitars - brothers joined at the neck. Deborah Ffrench is a fine backing vocalist, but at times her voice in the mix competes with Fish's lines. Fish himself is in very decent voice and full of emotion and attitude.

Lots of standout tracks. Big Wedge, Brother 52, and Long Cold Day on the solo disc all roar with emotion. The entirety of disc 2 is like visiting old friends. Return To Childhood is a solid career resume wrapped up in an outstanding Mark Wilkinson sleeve. Now into his 3rd decade in the public eye, Uncle Fish still has much to say.

Fish - Field Of Crows (Chocolate Frog Records)

We all have our preferences. As far as Fish goes, I prefer a fired-up Fish. On "Field Of Crows," that's what I got. Full of passion and fire, it leaves the releases between it and "Sunsets On Empire" in the dust. "The Field" and "Innocent Party" mix power with cynicism, pride and regret.

It's great to see Frank Usher and Mark Brzezicki back on board - both bring back that great fishy feel. Fish is in fine voice - a bit lower in tone, a bit more mature - which only add to the power of the pieces. Even a fun piece like "Zoo Class" still has an underlying bite and world weariness to it. Fish has found his groove, it seems. A pointed observer of the underbelly of society - poking bravely where other writers fear to tread. A mighty album. A mighty statement of unbowed maturity.

Flash - In The Can (Esoteric)

In my youth, Flash were that band with the naughty covers. The kind men like they used to say. The covers are still naughty. The music inside the covers has just been given a new pair of panties and a bra, courtesy of Esoteric.

In The Can is very much a product of 1972. Also very Peter Banks in terms of sound. His guitar dominates the proceedings - preening, smoking, stalking, crying, riffing. He is very ably backed by Ray Bennett on bass and Michael Hough on drums. Vocalist Colin Carter is another matter. 30 some odd years haven't helped me warm up to his shouty vocals. The clarity of this remaster just makes him sound louder, if anything. Still, the instrumental moments here are grand.

A single version of Lifetime and Watch Your Step are bonus tracks added for good measure. Nice, generous booklet with lots of pics and historical notes - all you'd come to expect from Esoteric. If Flash was/is your bag, you'll love this lush remaster.

The Flower Kings - Banks Of Eden (InsideOut)

Well, welcome back, gentlemen! It's been a bit of time between albums - especially in Flower Kings terms. Oh, a new drummer! Felix Lehrmann is his name. As one might expect, he's a monster player. A bit more of a rocker than the past 47 Flower Kings drummers. I like that! The rest of the dynamic ensemble remains: Stolt / Froberg / Bodin / Reingold. Let us dig in...

Banks Of Eden opens with Numbers - a 25 minute + epic. You knew it had to. It seems to be a statement about the current state of society and the planet we occupy. Interesting lyrics set to some intense music. Excellent start to the album! Even more cynical is For The Love Of Gold. Hasse Froberg turns in a beautiful vocal here. One of my fave Roine Stolt lines ever: When the brightest art is sodomized, burn it down. You tell 'em! Love the guitar here and Tomas Bodin's winky little solo. Next up is Pandemonium - another cautionary tale that really lets the rhythm section shine. An eerie tune with rainbows turning black and blue. For Those About To Drown is just huge musically. Big, grand themes with driving keys. The lyric continues the cynical themes the previous songs touched upon - in this case a sort of crazy fairy tale. The album concludes with Rising The Imperial. Here, Stolt touches upon not quite hope as the possibility of hope and of change that exists for us all if we choose that path. Beautiful bass from Jonas Reingold here. I love the intimate vocal.

The deluxe edition contains a second disc. It opens with Illuminati - a beautiful instrumental with heavenly underpinnings. You just want this one to go on forever. Fireghosts feels like a spiritual cousin to the Space Revolver album. Quite anthemic in feel, with a great rolling rhythm. Going Up, a Reingold / Stolt composition, is a very positive piece that feels like it'd make a perfect encore with its bright energy. Did I hear a bit of minimoog snuck in there as well? LoLines ends with a bit more of the cynicism of the main album. A splendid guitar riff drives it, along with a butt whomping solo! An 18 minute band interview conducted by Per Nordin rounds out disc 2. A winner all around!

The Flower Kings - The Sum Of No Evil (InsideOut)

Money in the bank. That's the Flower Kings in a nutshell. They have yet to make a suck album. That track record continues with The Sum Of No Evil, their follow up to the delicious Paradox Hotel. Back in the fold for this album is Zoltan Csorsz on drums, brilliant as ever. A single disc with 6 tracks (there is also a 2 disc deluxe edition with bonus tracks and video stuff), love abounds as ever.

The album opens with the beautiful, melancholy One More Time, a song of longing and remembrance of things past. Big melodies on this - very thematic. Fantastic bass by Jonas Reingold. I love the double time solo section about 2/3 of the way in. The longest piece on the disc, clocking in at over 24 minutes, is the lynch pin of the album - Love Is The Only Answer. Strong chorus with a nice vocal by Roine Stolt and some powerhouse vocals by Hasse Froberg. Perfectly placed sax by Ulf Wallander and killer soloing by Stolt on geetar. So much in this piece. Tomas Bodin adds tasty rhodes and minimoog, and Hasse Bruniusson's percussive magic weaves in and out of Csorsz's drumming. I've always looked for good in everyone. I've seen so many places under the sun intones Stolt, neatly encapsulating the band philosophy.

The mood comes down a bit with the darker Trading My Soul. Slow in tempo, heavy in beat with layers of bleak keyboards - a sad number. Dropped down into the frying pan - together we will fry writes Stolt in The Sum Of No Reason, a look at the ills of our world. Lots of blazing guitar licks and juicy hammond on top of solid bass and drums. Quite a nasty ass tune! Tomas Bodin is our pilot on Flight 999 Brimstone Air - a fine, fun instrumental with a Zappa tinge or two. A real painting in sound and a showcase for the band's musical prowess.

Life In Motion closes the disc on another anthemic note, leaving us with beauty as well as an enchanting vocal by Hasse Froberg. The song swells and releases, closing with the chant of It's like coming home - coming home again. It truly is. The Sum Of No Evil is full of emotion, of hugs, kisses, starlight, and promise. And love. Lots of love.

The limited edition includes an expanded booklet, 2 behind the scenes videos, a spiff digipak, and 3 bonus tracks - The River, Turn To Stone, and the demo for Regal Divers. The River is a nice low key number that starts small and expands into technicolor on the word unfold. Turn To Stone has a definite sort of Paradox Hotel era feel ala Life Will Kill You. Regal Divers is a slow, lush instrumental highlighted by gorgeous guitar work by Stolt. All in all, well worth the extra scratch!!

The Flower Kings - The Road Back Home (InsideOut)

When you hear any given piece of music, it tends to be many elements mixed and placed in the sound field for your ears to enjoy. I'll get back to that in a moment - just wanted to plant the seed. The Road Back Home is a 2 CD compilation of shorter and in some cases shortened Flower Kings songs. 1 new song - Little Deceiver - is a stray cat from the Rainmaker sessions. The rest are all nicely remastered, many are remixed, and many have new vocal and/or instrumental bits.

Back to that sound field. Roine Stolt has remixed many songs, bringing new elements to the fore. I Am The Sun (pt. 2) is a perfect example. Acoustic guitars up front. Incidental percussion, as well. The vocal reinforced with new harmonies. A new listening experience. Interesting to hear songs you know presented in new ways.

The Road Back Home is great for those wanting to test the Flower Kings waters before diving in. A great travel set for devotees. One caveat: liner notes. Please, I implore you, get an editor or translator with a good grasp of the English language. Chickenfarmer Song still rules!

The Flower Kings - Betcha Wanna Dance Stoopid!! (Foxtrot Records)

There is a vast difference between jamming and improvisation. Jamming more often than not ends up walking the path of wanking solos meandering endlessly and reminding an audience that it's OK to go and pee. Check out the merch table. Perhaps get another drink. Improvisation is a sort of birth. Creating musical life on the spot from notes thrown into the air like sparks. This disc houses 7 improvs by the Flower Kings circa 2003. It smokes!

Now here's the fascinating thing. Roine Stolt, Captain of the Kings, writes complex, solid songs that you'd think would sound basically the same night after night. Wrong. The band use these pieces as springboards. The improvs on "Betcha Wanna Dance Stoopid!!" are songs unto themselves, not just solos. You can hear them develop & mutate. It's an electric feeling. You can only find this disc at live gigs and on the internet. If you are up for audio adventure, here tis!

The Flower Kings - The Rainmaker (InsideOut Music America)

Yet another great outing from The Flower Kings. A bit darker than the brightly melodic "Space Revolver," "The Rainmaker" is no less majestic than its predecessors. "Last Minute On Earth" starts things off nicely, driven by a big Roine Stolt guitar riff and a great shift mid-song to a wicked 7/8 section with explosive soloing. As this band evolves and matures, pieces get more confident and push boundaries farther and farther.

You can still hear little bits of Yes and Pink Floyd influences scattered here and there. But the Flower Kings have a defined sound by this point with wonderful psychedelic harmonies, 8 million chord compositions, elegant keyboards courtesy of Tomas Bodin and the perfectionist touch of Roine Stolt. I'm amazed at how many progressive fans have still not explored the catalog of this band. If you are one of them, do yourself a favor and pick up this disc - it's a great starting point for new ears. This is the tip of a very deep iceberg.

The Flower Kings - Alive on Planet Earth (InsideOut Music America

This is a 2 disc set , disc one recorded in the US & Canada in 1998, and disc two recorded in Japan in 1999. The Flower Kings are in superb form on both, playing with energy & imagination. Disc one features Robert Engstrand on keys, disc two has Tomas Bodin in that slot.

Ultra-swell versions of "There is More to This World," "The Flower King," "Church of Your Heart, " and "In the Eyes of the World" feature terrific work from guitarist/vocalist Roine Stolt, 2nd guitarist Hans Froberg, bassist Michael Stolt, and drummer Jaime Salazar, as well as the aforementioned keyboardists. Disc one concludes with a tasty cover of Genesis' "The Lamb Lies Down on Broadway." "Alive on Planet Earth" is 2 Discs worth of bright, bubbly prog at its finest. My highest recommendation.

FM - Black Noise (Esoteric)

It's rare that a remaster stumps me. Well, this one has. Mostly the opening track - Phasors On Stun. Sure it sounds cleaner than I've ever heard - a nice plus. But the vocals seem kicked further back on it than I recall. Also, the synth line after the verses is placed was left. Am I crazy in thinking it used to move between the left & right channels? Anything is possible, but I definitely come into the disc a bit befuddled.

All seems well in terms of mix from One O'Clock Tomorrow onwards. Tinkly glocks and buzzing mandolins are flying all over the place. We love this! FM were true futurists on this album. Pioneering tunes about space and robots. Slaughter In Robot Village still kicks. Journey has that urgency. The title cut is just massive.

I'm unsure as to the source Esoteric worked from, but they've done a great job, title cut withstanding. It sounds like a 70s album recorded in a no frills studio. Because it was. Very honest sounding overall. Not too fond of Kylie Olson's notes, but that's a minor quibble. Awesome to hear Nash The Slash, Cameron Hawkins, and Marty Deller in my headphones once more. Multiple plays are in my near future!

FM - Direct To Disc (Esoteric)

What a difference a year can make! Following the release of 1977's Black Noise, Nash The Slash departed FM to be replaced by Ben Mink just in time to take on the daring experiment of recording an album live and direct to disc in 2 days. No overdubs. Performance cut directly on to the lacquer master. Thankfully, FM were more than up to the task.

Side 1 gave us Headroom, a Cameron Hawkins composition. Marty Deller's Border Crossing took up side 2. While the classic FM sound is there, the trio has more room to stretch out and improvise. The results are space jazz rock of the highest order. Mink just kills on violin and Deller reinvents what percussion can do every few bars. Holding it all together are the keyboards and bass of Hawkins, punctuated by the occasional vocal.

The results are 30 minutes of compelling invention. For an album recorded back in 1978, Direct To disc sounds like I'm listening to tomorrow. I never had the pleasure of owning this album til now, but it is so kicking my ass! Sonically splendid thanks to Ben Wiseman's remastering. Own it. Love it. Feed me more!

Les Fradkin - One Link Between Them (RRO Entertainment)

This is very much a one-man-band production, with Les Fradkin playing synth driven symphonic prog with the added touch of a Starr Labs Ztar midi guitar. As a player, Fradkin is exceptional, handling all instruments and programming with seeming ease. In terms of feel, think early Synergy or Jon and Vangelis. The sounds and beats are very early-to-mid 80s in texture.

One Link Between Them is mostly original instrumentals with covers of Duke Ellington's Caravan, Steve Vai's Liberty, and the classic Telstar added to the pot. For the deftness of the playing, I'm afraid I was left a bit cold. It sounds too...programmed. Drums like Kleenex boxes, everything mixed too hot, and each piece tends to find the same dynamic level and stick there.

This CD shows Les Fradkin to be a very capable artist who could benefit greatly from a talented producer to guide and edit his substantial talents.

Robert Fripp - Exposure (DGM)

I remember picking this up back in the vinyl days. It felt caustic, sharp edged, perhaps a bit dangerous. None of that is bad. Peter Gabriel, Daryl Hall, Brian Eno, Peter Hammill, and many more join in on the fun. And fun it is. Fripp may spend 27 online diary entries complaining about someone sneezing on a plane, but he sure can play a geetar. Exposure crackles with spiffazoid guitars and buzzes with ideas. It is the connective tissue between Daryl Hall's Sacred Songs and Peter Gabriel's 2nd album. It is a yearbook of creative snapshots.
This new 2 CD remaster is fascinating in that it presents 2 points of view in terms of vibe. CD 1 is the original vinyl mix. CD 2 is the early 80s remix with a few bonus tracks & different vocals by Hall. Is one preferable to the other? Honestly? No. Both mixes are AOK. The remasters are deep and colorful, and very very nicely done. Exposure gives insight into many aspects of Fripp the guitarist / composer / producer / arranger. Over 25 years later, I'm still franxious!

Fripp & Eno - The Equatorial Stars (DGM)

OK, so there was something close to 30 years between Fripp & Eno releases. They were busy. Seriously, in the intervening years, both Fripp and Eno have walked down various creative paths. This left me wondering if the magic would still be there as it was in the past. It is.

The 7 pieces on "The Equatorial Stars" range from the beautifully tranquil to the darkly menacing. Brian Eno lays down fascinating textures and loops and ambiences that are at times spare and simple, but at all times exactly what the pieces require. Robert Fripp uses his guitar as an explorer, working across the nooks and crannies of Eno's landscapes finding moods and melodies and bringing them to light.

This disc succeeds on several levels. It is relaxing, arousing, and disturbing - sometimes simultaneously. It is its own world. It is an affirmation. It is Fripp & Eno. It is essential.

Hasse Froberg & Musical Companion - Powerplay (Reingold Records)

Hasse Froberg, for the uninitiated, is vocalist for the Swedish progressive band the Flower Kings. On this project, Froberg sings lead and plays a bazillion guitars. Joining him are Anton Lindsjo on guitars; Thomsson on bass; Ola Strandberg on drums; Kjell Haraldsson on keyboards. They are a monster ensemble - heavy and tight.

While their sound is contemporary, I can definitely feel an early 70s Deep purple / Uriah Heep heavy rock vibe interlaced with the prog elements. It's a fantastic blend. A piece like The World Keeps Turning grabs your ear immediately and never lets go. Catchy chorus, strong vocals, great keyboard licks. While all the tunes, from Waves to Is It Ever Gonna Happen to The Chosen Ones are all strong and stand on their own, the cornerstone of the album has to be The Final Hour. Rock, prog, even a bit of fusion all combine into an absolute killer of a number. Unforgettable.

Powerplay is a deeply satisfying effort. Hasse Froberg and Musical Companion really have delivered one hell of an album. If you love the Flower Kings, you obviously need this. If you never heard a note of the Flower Kings, but love rock and prog that rocks hard without resorting to the easy out of going "metal" - you will eat this disc up! All meat, no filler. Powerplay is a stone cold winner!

Derryl Gabel - Visions And Dreams (Progressive Arts Music)

I was sent this CD out of the blue, presumably Gabel wandered across the site & sent me this CD to review. Let me tell you - this is great stuff! Gabel is a guitarist with stunning chops that he balances with a great sense of melody. Think of Frank Gambale, but not boring! This one man outing flies along at mach 2 with guitar riffs that will knock you out. Jazz/fusion with exotic touches, "Visions And Dreams" fits nicely between Brand X & Return To Forever.

Gabel is a player of great expression, and pieces like "Song For Jessie" and "Miles From Home" combine tasty licks with strong melodies, all featuring shimmering guitar solos. As jazz and prog hold hands more and more every day, Derryl Gabel has come up with the right goods at the right time. This is an independent release well worth your money and effort! A very nice start from a very promising player.

Genesis - 1983 - 1998 (Atlantic / Rhino)

So here we have the second set of Genesis remasters, spanning four studio albums, each with a bonus DVD of surround mixes, interviews, and video footage, plus a CD / DVD combo devoted to non-album material. Our journey begins with 1983's Genesis album, also known by many as the Mama album, or Shapes. Unlike the remasters of, say, A Trick Of The Tail, or Abacab, there are few sonic surprises here. In their stead, this remaster has more warmth than previous incarnations, greater vocal definition, and more dimension to the guitars and keys. The bonus DVD is just packed with videos, rehearsals, and tour programs. A great start to the box!

3 years can be a lifetime between albums as 1986's Invisible Touch shows. Good but not always great songs. A comfortable fit for MTV and VH1 with plastic 1980s production. You can hear the big shoulderpads and pastel jackets on this remaster. It's mixed way to hot and the largely synthetic drums sound like oatmeal boxes. A few nice percussion and keyboard reveals unearthed by Nick Davis on Anything She Does and The Brazilian, but mostly tons of compression everywhere. The remaster, if anything, brings out the dated nature of the sound choices on this album. Excellent extras on the bonus DVD, however.

If 3 years was a lifetime, 5 years was oddly enough a turning back of the clock. 1991's We Can't Dance sounds in many ways like a successor to the 1983 Genesis album. Warmer sounds, more balanced production. On this spiffalicious remaster songs like No Son Of Mine, Jesus He Knows Me, Living Forever, and Fading Lights are nicely polished up with noticeably added definition to many of the keyboard parts. Rather ordinary DVD for this release.

That takes us to 1997's Calling All Stations. Phil Collins opted out of the band, so Tony Banks and Mike Rutherford brought in Ray Wilson from Stiltskin to take over the vocal slot. Drums for the album were handled by Nir Z & Nick D'Virgilio. The debate among Genesis & prog fans goes on to this day over this redheaded stepchild. The original pressing of this album sounded great to begin with. The remaster leaves it in the dust. Davis moved a few bits around in the sound field. A piece like Congo has an added smack to the drums and a more prominent blend on the backing vocals. Shipwrecked sounds all the richer. The Dividing Line is just a beast. Nice DVD extras that left me craving more live footage of this line-up.

We finish with a very puzzling and frustrating bonus disc. 8 tracks. 40 someodd minutes. The long versions of Mama and It's Gonna Get Better are missing. Only 3 of the 7 or 8 extras from Calling All Stations are included. Why? Add to that a booklet with commentary by dullard director Jim Yukich with nasty snipes at Ray Wilson and the frustration mounts. What you get are On The Shoreline, Hearts On Fire, Do The Neurotic, Feeding The Fire, I'd Rather Be You, Anything Now, Sign Your Life Away, and Run Out Of Time. Pretty decent DVD bonuses add a nice redeeming touch.

While 1983-1998 definitely shows the more AOR side of Genesis, it does so beautifully. A welcome addition to any library.

Genesis - 1976 - 1982 (Atlantic / Rhino)

The term much awaited applies here. It took me over a month of absorbing this set to be able to write about it. All discs here were remastered & remixed by latter day Genesis cohort Nick Davis. The albums in question are A Trick Of The Tail, Wind & Wuthering, ...And Then There Were Three..., Duke, & Abacab, as well as a bonus disc of B-sides. Each is a double set with disc one presenting the remastered remixed CD and disc 2 featuring the album in 5.1 plus interviews and video extras.

The remixes bring many new elements to light. Too many, in fact, to list here. Besides, discovery is half the fun. Here are a few examples: a previously buried guitar on the right channel of the instrumental ending of Entangled. A lovely isolation of Phil Collins' vocal just before the solo section in One For The Vine. Extra guitar parts revealed on the fade of Deep In The Motherlode. Mike Rutherford's lead guitar part removed from Misunderstanding. Loads of extra percussion during Lurker. A new keyboard melody revealed on Evidence Of Autumn. The list goes on. Discover the others yourself!

The DVDs include fascinating interviews (from 2007) with Collins, Rutherford, Tony Banks, & Steve Hackett as well as music videos, concert footage, TV appearances & tour programs. Not to mention the 5.1 mixes. The bonus disc is housed in a lovely illustrated book and contains the songs Paperlate, Evidence Of Autumn, Pigeons, You Might Recall, Naminanu, Inside And Out, Vancouver, Me And Virgil, It's Yourself, Match Of The Day, Open Door, The Day The Light Went Out, & Submarine. Fans will be pleased to know that It's Yourself has a previously unheard verse discovered by Davis while going through the masters.

The quality is excellent on all discs, in fact staggering in places. The box, book, discs & every aspect of the package are as good as it gets. Davis' work has breathed new life into these historic recordings, adding a new depth and color. This is a must for all Genesis fans. Can't wait for the next set!

Genesis - Archive #2 1976 - 1992 (Atlantic)

A puzzling mixed bag of a boxed set. The 3 CDs in this set span the years 1976 - 1992 and show the last creative spurts of Genesis before they headed down the road of safe music. Before we go any further, there are 2 glaring omissions. Match of the Day (from the Wind & Wuthering sessions) and Me & Virgil (from the Abacab sessions) were left off because a band member evidently doesn't like them anymore. Also, the beautiful It's Yourself (from the Trick of the Tail sessions)has its ending truncated & faded for no particular reason.

That said, there are many gems to be found. Live versions of Entangled and Duke's Travels / Duke's End are simply awesome. Clean versions of Submarine, Naminanu, and The Day the Light Went Out will satisfy many who have waited years. They quality of the transfers varies according to the source, but even the worst still sounds quite nice.

The final line-up of Genesis with Ray Wilson on vocals is totally ignored, despite many very strong outtakes. Much of this boxed set smacks of "just get it done." A slapdash final chapter to one of the most creative progressive bands ever.

Gentle Giant - Octopus (Alucard / EMI)

I never thought about it 'til this very moment. This incarnation of Gentle Giant recorded exactly 1 album: Octopus. The first with John "Pugwash" Weathers and the last with Phil Shulman. So sad to lose the creative gifts of the sweet voiced Shulman brother, but he surely took his exit on a high note.

This new Fred Kervorkian remaster is beefy and robust. Greater clarity to all the secondary instruments: violin, sax, vibes, tambourine, incidental percussion. Octopus has far more going on than its predecessor, Three Friends. Layer upon layer of voices and instrumentation. Kervorkian strikes a nice balance.

Oddly enough, he chose to leave about a second of presong noodling just before A Cry For Everyone, but it adds a sort of charm to it. The bonus track is a 1976 live Octopus medley. The package includes both the stunning Roger Dean wraparound cover and the US octopus-in-a-jar art. Essential.

Gentle Giant - Three Friends (Alucard / EMI)

Fresh goods! Three Friends gets a new remaster. The fans rejoice! OK, most prog fans moan and bitch because it's their dysfunctional nature. I certainly rejoice as there is much to love here.

The drums and the bass have a level of clarity I've not heard before. Everything has more definition. Little fiddly bits reveal themselves. Why, there are even bits of tape hiss that aren't masked at the expense of the source! Can't beat that.

Prologue is huge. The driving riff is a Sherman tank tearing through your back yard. The vocals on Schooldays breathe as they never have before. Working All Day with those low saxes broods beautifully. Peel The Paint fairly roars. Mister Class And Quality? occupies a broader aural soundscape. Three Friends is full and sweet. Bonus tracks are a live take of Prologue from 1972 and out takes of Peel The Paint and Three Friends. Notes from the band and the original artwork round out a most excellent package.

Gentle Giant - Giant For a Day! (Alucard)

The horned one. The much maligned tumor. The one the fanboys hate! It's...Giant For A Day! Gentle Giant playing songs your girlfriend could actually tolerate. By their own admission, it was an attempt at reaching a wider, more mainstream audience. On that level it failed, as you knew it would. Underneath it all, they were inevitably, Gentle Giant.

Pulled out of the expectations of 1978 and into 2011, how is it? Pretty damned good! Thank You, Little Brown Bag, Friends and It's Only Goodbye are all songs anyone would be proud to have written and recorded. The title track is a fun name-dropping time capsule. Spooky Boogie and Rock Climber are wacky good timers. If the music is less avant garde, so what? A song is either good, or it isn't.

The new remaster is pretty much perfectly balanced. Punchy but never shrieky. Everything is clear, solid. Giant For A Day! to be honest, sounds much better than one might recall. Very much worth re-investigating.

Gentle Giant - Free Hand: 35th Anniversary Edition (DRT Entertainment)

There have been numerous versions of this album available on CD. Get rid of them. This is the one to own. I know it's a matter of opinion, but I stand firm in my belief that this is one of the most important progressive albums ever released. The writing, the performances, the influences, the ideas all thrown at the listener are dizzying. But most of you already know that. How does it sound? Beautiful. Bright on the high end, massive on the bottom. Listen to Ray Shulman's bass ring out on "Mobile" - awesome! What comes out with this remaster is the power of Gentle Giant - "Free Hand" is a forceful mother of an album.

A bonus live version of "Just The Same" is tacked on to the end, but utterly unnecessary. The 35th anniversary edition of "Free Hand" is all you can ask for in terms of sound. Nice package with a slipcase & original liner stuff as well. If you don't need this one as much as you need oxygen, kindly click off my site!

Gilgamesh - Gilgamesh (Esoteric)

Originally released in 1975, Gilgamesh's debut is most definitely in full Canterbury mode. Stylistically, it fits right between Hatfield And The North and National Health. Clever jazz rock prog with moments both sublimely smooth and teasingly obtuse.

Gilgamesh were Alan Gowan on keys; Phil Lee on guitar; Jeff Clyne on bass; Michael Travis on drums; and Amanda Parson on the occasional vocal. Our beloved Dave Stewart co-produced the album lovingly.

This robust remaster is a great headphone album. Very warm and spacious. Travis' drums sit well across the sound field. No one player seems to get in the way of another despite the density of some pieces. Oh-so-clean as tracks like Notwithstanding and Lady And Friend ably show. Great notes from Sid Smith. I always loved the clever cartoon cover to this. A definite "must own" release.

Glass Hammer - Lex Rex (Arion)

I remember hearing about "Citizen Kane" all through my youth. The best film ever; a piece of cinematic genius; a masterpiece. To a kid, this adds up to: boring. Then, in my late teens, I saw it. It was brilliant, but it was fun, as well. Orson Welles understood that brilliance needn't be dull or stodgy. The same can be said for "Lex Rex" from Glass Hammer.

"Lex Rex" is surely a work of some brilliance. It is also a fun treat for the ears. Fred Schendel and Steve Babb composed an epic concept piece that is chock full of "fan moments" if you keep your ears open. Bits of Yes, Genesis, Gentle Giant, Kansas, Tull & God knows what else are scattered across "Lex Rex." Not in a plagiaristic sense, but in a spiritual sense. Having said that, it's a work with it's own feel: joyous symphonic prog packed with melody and humor. This is a CD you will never tire of listening to. Production is clean and tight, as are the performances. Tennessee boys make good!

Goldfrapp - Tales Of Us (Mute)

Every so often, I hear an album that feels like it was made just for me. It doesn't happen often. Here is one of those. Tales Of Us is an early morning kiss to my ears and to my heart. Fragile, simple, pure in execution. Alison Goldfrapp's voice gathers you in. Simple and direct. Will Gregory makes sure nothing overwhelms her pipes. His playing and arrangements don't include a note that isn't needed to convey any given emotion.

While much of the music sees the duo stripping out any extraneous elements, it is certainly lush and sophisticated both in construction and execution. Pieces like Ulla and Drew entrance your ears as if to dance across your mind ever so gently. Thea grooves, but quietly - a small whisper of a beat. Just enough to pulse like a heart pumping. In contrast, Simone moves even more quietly, allowing the vocal to glisten and tremble. Stranger combines timeless melody with just a touch of the eerie. Clay is perhaps the most energetic. I'd say rousing, but let's not get silly.

It is hard to overstate the wonders within Tales Of Us. The songs resonate. Personal, spiritual, honest. I hear 2 people laying it on the line with a level of creative sincerity and lack of compromise that is inspiring. Certainly a risky album for those involved. Beloved and essential.

Gran Torino - grantorinoProg (Galileo / Gonzo)

This is another of those CDs I get sent out of the blue every now and then. I put it on with no preconceptions, no expectations. grantorinoProg is instrumental hard driving prog with bits of fusion, hard crunchy rock, and World thrown into the mix. The band hail from Verona, Italy. I have to say this CD impressed me.

The first thing that struck me was how hard and tight the rhythm section is. Drummer Gian Maria Roveda pounds his kit with precision and his fills can dazzle. Bassist Fabrizio Visentini Visas walks that fine balance of reinforcing the rhythm and adding some melodic spice where needed. Guitarist Christiano Pallaoro is a deft combination of crunchoid rhythm player and Mach 1 soloist. I love his sound choices. Pallaoro isn't afraid to experiment with sonics. That leaves keyboardist Alessio Pieri. He's that extra bit of magic. His chordal beds are excellent, yes. Then he solos. His solos mesmerize. Again, great sound choices, great thought behind each note.

Songs such as Jack Montorio, Fox Box, and Joy just keep pulling me back to listen over and over. A most excellent discovery. I want to see this band play live right now!!

Steve Hackett - Genesis Revisited II (Wolfwork / InsideOut)

How was I to feel about this? I've felt a bit worn out by cover albums of late. I'm happy to report that Steve Hackett picked me back up and restored my faith with this 2 disc set. Over the course of 21 tracks, Hackett reimagines his days in Genesis and throws in a few key solo pieces for good measure.

Disc 1 features songs like The Chamber Of 32 Doors, Supper's Ready, The Musical Box, and Can-Utility And The Coastliners. Disc 2 visits The Return Of The Giant Hogweed, Eleventh Earl Of Mar, Ripples, Afterglow, and a host of others. Guest performers include Nad Sylvan, Neal Morse, Simon Collins, Nick Magnus, Roine Stolt, Steven Wilson, Nik Kershaw, and Steve Rothery. Quite a little cast there!

What makes Genesis Revisited II work so very well is respect for the material, a genuine enthusiasm from all involved, love, and care. There is obviously a lot of work being poured into this project and no one involved gave anything less than their best effort. All meat, no filler.

Steve Hackett - Beyond The Shrouded Horizon (InsideOut)

It's 2011 and Steve Hackett's still out there making adventurous music. This, his latest effort, is a strong one. In addition to his current band, Yes bassist Chris Squire guests on a few tracks, as does drummer Simon Phillips. Guests aside, it's Hackett all the way.

Songs like Loch Lomond, A Place Called Freedom, Two Faces Of Cairo and Turn This Island Earth burst with electric and classical guitars. Listen for nods to Hackett's Please Don't Touch and the traditional My Lagan Love tucked into a few songs to great effect. Also, I must point out Amanda Lehmann's lovely vocal on Waking To Life - a luxurious number.

The deluxe edition includes a 2nd disc with an additional 9 songs - 8 instrumentals and 1 vocal number. A 4 part suite, Four Winds, is breathtaking. The Hackett classic The Air Conditioned Nightmare gets reworked as Reconditioned Nightmare. Whichever edition you choose, Beyond The Shrouded Horizon sees Hackett in top form. Strong songs, fantastic performances, and more ideas on 1 album than most bands have in their entire catalogue. An "auto-buy."

Steve Hackett - Tribute (Camino)

I've often heard that less is more. An interesting phrase and very true here. Tribute consists of 13 tracks of Steve Hackett playing his Yairi classical guitar. 10 fingers and 6 strings. 6 of the 13 pieces are by Bach. The results are breathtaking.

From Bach's Courante and Prelude In C Min to the traditional El Noy De La Mare to Hackett's own The Fountain Suite, the ears are bathed in rich tones. Notes are played with care, ringing with a sort of depth one hears far too seldom.

Hackett keyboardist Roger King recorded the album with an eye toward timelessness. The sound is clean and clear, with an air of dignity about it. King says the album owes much to the acoustic guitar recordings of the 1920s and 1930s. I surely see what he is implying in terms of ambience. This approach reaps fine rewards for the listener. Have a nice cup of tea. Shut out the thoughts of the day. Put on Tribute and let Steve Hackett transport you to a time without time, a place of golden glory.

Steve Hackett - Wild Orchids (InsideOut)

A Steve Hackett album is always a bit of an event. After the classical joy of Metamorpheus, we're back to a "band" album with Wild Orchids. For those familiar with Hackett's catalog, Wild Orchids fits somewhere between Darktown & To Watch The Storms in terms of feel. It's a mixed bag album rather than the unified sound of, say, Defector.

A Dark Night In Toytown, Set Your Compass ( which has a sort of Scarborough Fair feel to it ), To A Close, Ego And Id, and She Moves In Memories stand out. Why is a cute optigan piece. Howl is a nice guitar screamer that closes the disc. Pieces like Waters Of The Wild, Down Street, A Girl Called Linda, and The Fundamentals Of Brainwashing feel like ideas that could have used more developing.

Performances are highest calibre. Hackett is joined by brother John, Roger King, Nick Magnus, and others. There is also a deluxe edition in a slipcase with 4 more tracks and a different running order, and a Japanese edition with yet another 2 tracks. Not as weak as Feedback 86, not as strong as Spectral Mornings.

Steve Hackett & The Underworld Orchestra - Metamorpheus (InsideOut)

One of the most difficult feelings to create through music is the feeling of beauty. Yet Steve Hackett does just that on Metamorpheus. Each piece is like a small sculpture of delicate marble, finely carved by the strings of Hackett's classical guitar and gently polished by the small orchestra that accompanies him. As a listener, I am transported to a small villa in Italy, perhaps several hundred years ago, sitting in the warm afternoon sun. There is something timeless and uplifting about this recording.

As the years pass, Hackett's mastery of the classical guitar has taken on breathtaking depth and expression. Is this a prog album? No. It's a classical work of genius by a musician who happens to know the solo to Return Of The Giant Hogweed. The journey Metamorpheus takes your head and heart on is nothing short of breathtaking. Life is better for having this one. A gentle balm for all your troubles, my friends.

Steve Hackett - Live Archive: NEARfest (Camino/NEARfest)

This performance, as the 2nd day headliner of NEARfest 2002 in Trenton, NJ, was a corker! Steve Hackett and his band were sharp as a tack that night, running through a set that spanned most of Hackett's career. I want to address 2 minor negative points. 1 - enough with the medleys. I have an idea - play less tunes, but play them complete. I don't just want to hear the solo from "Firth Of Fifth," I want the whole song. 2 - Don't rewrite other artists songs. "Mechanical Bride" is a reworking of King Crimson's "21st Century Schizoid Man" and "Serpentine Song" is an almost note-for-note clone of KC's "I Talk To The Wind." On to the good!

"Hairless Heart," "The Steppes," and "Camino Royale" are flawless. Every piece on the 2 discs is packed with energy and sincerity. "Darktown" is evil, as is "Vampyre With A Healthy Appetite." This set is a wet dream for Hackett & Genesis fans. Production is great, Hackett is still the H.R. Giger of the guitar. Absolutely murderous!

Steve Hackett - Feedback 86 (Camino)

This CD was recorded in the waning days of GTR and shares much of its vibe. Definitely more of a rock outing than a prog one, Feedback 86 nonetheless has worthwhile moments. Cassandra is notable for featuring Brian May, Pete Trewavas, Ian Mosley, and Nick Magnus in one place. The Hackett / Howe track Prizefighters from the aborted 2nd GTR album is here with a vocal by Bonnie Tyler. The opening of Slot Machine features a guitar riff Hackett later recycled as the intro to Vampyre With A Healthy Appetite from Guitar Noir. To be honest, the whole package has a "cleaning out the cupboard" feel to it right down to an old Kim Poor painting for the Genesis song Blood On The Rooftops as the cover, and a bunch of Hackett back catalog MP3s thrown on the CD as enticement.

It is very much a worthwhile CD, but certainly more as a time piece than a cornerstone in Hackett's illustrious career.

Steve Hackett - Highly Strung (Charisma / Virgin / EMI)

One of Hackett's best gets a nice oiling. Many fans see this as the end of phase 1 of Hackett's post-Genesis career. Camino Royale, Cell 151, Always Somewhere Else, Walking Through Walls, Group Therapy, and the oft-renamed and reinterpreted Hackett To Pieces (which is, in itself, based on a riff from Camino Royale) are all here. The word for this remaster is beefy. The bass and drums sound much bigger, fatter. I could use just a wee bit more on the treble end, but the bigness really suits the material.

While Highly Strung is mostly the effort of 3 musicians - Hackett, Nick Magnus, and a pre-Marillion Ian Mosley (with guests spots by Chris Lawrence on contrabass & Nigel Warren-Green on cello) it sounds huge. Hackett has always known how to squeeze a lot of sound out of a few instruments, an asset that goes back to his days in Genesis. The thing that hits my ears on this remaster is the placement of the instruments seems more defined. I always found this to be a slightly muddy album in the past, but now things like Magnus' piano on Camino Royale have a greater presence & are more...rounded. The synth bass on Walking Through Walls sounds richly sleazy. Nice slipcase on this with a closer view of Kim Poor's stellar work. Nice notes from Hackett, & 3 extra tracks all at a budget price make this a must.

Matt Haimovitz / Christopher O'Riley - Shuffle.Play.Listen (Oxingale)

Quite an interesting concept here. Cellist Matt Haimovitz and pianist Christopher O'Riley explore the commonalities within classical and pop idioms. They do this through clever, inventive arrangements that showcase the strength of each piece as well as their prodigious talents.

On the classical side, we find Martinu, Stravinsky, Herrmann, and others. On the pop side, Arcade Fire, Radiohead, A Perfect Circle, and Cocteau Twins are just a few of those chosen. Breaking everything down to the voices of the cello and the piano brings everything together. A melody is a melody. Chords are chords. As a niece of mine would say: "it's all good in the hood!"

Haimovitz and O'Riley are to be lauded for this fine double set. I love seeing musicians go out on a limb and push the boundaries of their art. Shuffle.Play.Listen is a wonderful set for late night brandy by the fire. Listen.Relax.Enjoy.

Happy The Man - Happy The Man (Esoteric)
Happy The Man - Crafty Hands (Esoteric)

I'm fairly certain that I own every possible CD version of these 2 discs. They are very important albums to me. Essential and frequent listening. Released in 1977 & 1978, both are lovingly produced by Ken Scott and set the standard for all American progressive rock. I will admit my bias in that regard. Happy The Man were, for those who may not know, Frank Wyatt on keys, saxes, and flute; Kit Watkins on keys and flute; Stanley Whitaker on guitars and vocals; Rick Kennell on bass. On their eponymous debut, Mike Beck was on percussion, on Crafty Hands Ron Riddle occupied that seat.

For decades fans have debated which is the stronger album of the 2. From the outset, I've considered them 2 sides of the same coin with the debut a bit jazzier in spots and the follow up a bit more rockified. With tunes like Upon The Rainbow (Befrost), Knee Bitten Nymphs In Limbo, IBBY It Is, and Wind Up Doll Day Wind, there is no losing choice. Everyone needs them both!

The remaster of Crafty Hands had an interesting reveal for me: right after the fade of Steaming Pipes, but before the start of Wind Up Doll Day Wind there is a brief chord swell. I asked Frank Wyatt yesterday if this was intended to be on the recording or is some sort of studio artifact. Wyatt said it is indeed part of Steaming Pipes and that he even added it to live performances - holding down a bunch of black keys just for fun in his words. Once again, a beautiful job on these. Greater depth to the percussion and the underside of Watkins' Moog. To my ears, these replace all previous editions and I am indeed Happy The Fan!

Happy The Man - The Muse Awakens (InsideOut)

I'll cut right to the question you have - how does it stack up to the old stuff? Wonderfully! Everything you ever loved about Happy The Man is on this CD. Crazy, quirky figures. Impossible time signatures. Timeless passages of tranquil beauty. The years have not mellowed this innovative quintet. They have moved forward without abandoning the elements that made them great.

Two points to address. 1 - David Rosenthal is not Kit Watkins and does not try to be. He is his own man and fits gloriously into the band - retaining the spirit of the past while helping to move it into the future. Listen to his awesome "Maui Sunset" if you have any doubts. 2 - Keep this drummer! Happy The Man's drum stool is as ever changing as Spinal Tap's (minus the vomit). New guy Joe Bergamini is tastefully aggressive and plays more as a percussionist than a drummer - exactly what this ensemble needs. The track "Kindred Spirits" is nothing short of perfection. Had to say that. Buy this right now. Words fail me.

Donald Harrison, Ron Carter, Billy Cobham - This Is Jazz (Half Note)

Hey! It's 2011 and 1963 at the same time! How is this possible? This Is Jazz was recorded live at the Blue Note in NYC in March of 2011. Yet it has that early 60s Blue Note / Verve feel to it. Cool kool jazz for women who iron their hair before they don their Capri pants. No rock fusion here. No modern compromises. Blue Note, straight up.

All 3 players shine on numbers like MSRP, Seven Steps To Heaven, and I Can't Get Started, but Ron Carter owns this disc. His solo exploration of the tried and true You Are My Sunshine is as mesmerizing as it is melodic. Carter's assured bass playing on this disc is further proof why he is indeed the master.

Harrison and Cobham on sax and drums aren't passively along for the ride. Harrison floats his notes like champagne bubbles over Seven Steps To Heaven. Cobham is the beast you know he can be when it's called for. He also understands the strength of silence when needed. None of these 3 giants needs to prove a damned thing. By serving the compositions on This Is Jazz they grab your heart, mind, and soul and take them on a wonderful journey you'll revisit again and again.

Annie Haslam - The Dawn of Ananda (White Dove)

As this CD shows, Annie Haslam's voice is still as gorgeous as it was in the heyday of her stint in Renaissance. Haslam is joined on The Dawn Of Ananda by such luminaries as old Renaissance bandmate Mickey Dunford, Tony Visconti, Larry Fast, & Mickey Simmonds. If there is a theme to the disc, it is angels. They are mentioned in some form or other on all of the 10 tracks. I must admit that at times this approaches overkill in one sitting.

Production is clean and clear, but sounds more like an excellent demo than a finished release. The melodies are beautiful and Haslam turns in truly flawless performances. Not quite Renaissance, but a fine overall effort from a still vital voice!

Hatfield And The North - Hatfield And The North
Hatfield And The North - The Rotters' Club (Esoteric)

What is magic? In musical terms, that is. Is it a unique moment? An unexpected bit that gives you goose bumps? That chord out of nowhere perhaps. Maybe magic is all of that together in an improbable, impossible combination. One thing is for sure: the 2 albums by Hatfield And The North were and are pure magic.

Richard Sinclair, Pip Pyle, Dave Stewart and Phil Miller are the core magicians. Joining them are Barbara Gaskin, Amanda Parsons, and Ann Rosenthal - aka The Northettes and a few guest wind instruments (not to mention a wee bit of vocal by one Robert Wyatt).

The 2 albums are packed with tunes and bonuses you cannot live without. Mumps, Let's Eat (Real Soon), Share It, Fol De Rol and many more. It's all rich, redolent with melody, slathered in buttery vocals and rhythms the girls hate to dance to. The Esoteric remasters sound nice and full. The presentation of each with nice booklets and slipcases is elegant and classy. I'm not going to bother to hard sell anything, you already know that you need both of these. Stop wasting time - enjoy the magic.

Hawkwind - Electric Tepee (Atomhenge)

Amazingly, back in 1992, I never grabbed this disc when it was first released, so it is totally new to my ears. It was the first post - Harvey Bainbridge / Bridget Wishart album, recorded by a three piece Hawkwind: Dave Brock, Alan Davey, Richard Chadwick. As so often happens after a big turnover, the resulting album kicks! I love Electric Tepee!

There are a zillion sequencers here. Just everywhere. Some mean guitar riffs. Insistent bass and drums smacking out hypnotic grooves. For a Bainbridge-free disc, I sure adore keyboard pieces like Blue Shift - a sort of new-age-textures-meet-the-church-of-Hawkwind instrumental. You can feel that for this disc, the trio just buckled down and gave it their all. It's a refined Hawkwind, as well as a redefined one. Electric Tepee feels like a step forward from 80s Hawkwind, much in the way the Black Sword stuff was a step from 70s Hawkwind.

I don't have the original pressing to A/B this remaster with, but this disc sounds pretty damned fine. The guitars are crunchy, the drums sound nice and live, the bass right in there. Nice package. Nice everything. If, like me, you missed this one on the first go around, here's your chance. Don't blow it!

Hawkwind - Live Chronicles (Atomhenge)

If Quark, Strangeness And Charm is my favorite Hawkwind studio album, Live Chronicles deftly showcases my favorite live incarnation of the band. Dave Brock and Huw Lloyd Langton on guitars, Alan Davey on bass, Harvey "Brainbox" Bainbridge on keys and Danny Thompson on drums with everyone but Thompson sharing vocal duties. Add some important sounding but really dippy narration by fantasy author Michael Moorcock, and you have a pretty hot unit!

The 2 CD set is drawn from concerts at London's Hammersmith Odeon on December 3&4 of 1985. The band is in killer form and clearly are more than up to the task of bringing The Chronicles Of The Black Sword to the London stage. Listening to the set as I write this, I'm particularly struck by how strong Bainbridge sounds live. Great sound choices for his keyboards!

Sea King, Angels Of Death, Needle Gun and Rocky Paths are standout cuts. This set has 5 cuts never released in the UK and the remaster is bloody spiffing! Notes, photos and fabulous art make the booklet a killer. Everything you ever could wish Hawkwind to be is right here!

Hawkwind - Church Of Hawkwind (Atomhenge)

Some Hawkwind albums are awesome. Some are pointless. This remaster of 1982's Church Of Hawkwind is flat out amazing! This is the Dave Brock / Harvey Bainbridge / Huw Lloyd-Langton incarnation of the band with Martin Griffin on drums, back once more for the freshly departed Ginger Baker. Brock of course was chief composer, but Bainbridge is the shining light of this one.

A grand sci-fi opus, this as we all know by now. The remaster shows what a corker it was. Dialogue, effects, buzzes, beeps, sirens, warnings, explosions blend seamlessly with the music. A very well recorded album that now sounds more resonant.

Lots of artwork and some killer bonus tracks for this one. The alternate version of Fall Of Earth City with vocal from Bainbridge shines. Church Of Hawkwind is a Perry Rhodan novel come to life. I cannot gush enough about this one!

Hawkwind - Quark, Strangeness And Charm (Atomhenge)

One of Hawkwind's finest albums, very nicely polished up, loaded with a bunch of bonuses over 2 discs and lovingly inserted in a nice slipcase. As a rule, Hawkwind were not known for the stellar audio quality of their recordings, often sounding like first takes in a budget studio, on the fly. Quark, Strangeness And Charm, however, actually had a bit of finesse to it and this remaster shows it to good effect.

As opposed to the fantasy leanings of the Black Sword albums, Quark, Strangeness And Charm is pretty much a science fiction-y piece of work. Your android replica is playing up again, it's no joke, when she cums she moans another's name Sings Robert Calvert on Spirit Of The Age. Calvert, Dave Brock, Simon House, Simon King and Adrian Shaw were the band at the time, a very solid ensemble. Damnation Alley, Hassan I Sabbah, The Forge Of Vulcan, as well as the title track all glow under their fingers.

The 2 disc set has the album, alternate takes, the Rockfield sessions and 3 live tracks to round out the package. Photos, ads, lyrics, an essay by Mark Powell and a weird thingie or two make for an entertaining booklet. Quark, Quark.

Heart - Fanatic (Legacy)

A follow up to 2010's Red Velvet Car, Fanatic sees Heart very much in tune with the ass kicking tone of Jupiter's Darling. God, they do it well, don't they? Ann Wilson continues to have the most commanding voice in rock. Just listen to the title track, or Dear Old America if you foolishly doubt me. Nancy Wilson does a great shared vocal with Sarah McLachlan on Walkin' Good - an old world style folk ditty with a great chorus. Ben Smith's drums add this great sleazy feel to Skin And Bones, aided greatly by Ben Mink & Nancy's guitars. Some great stank on that one!

A Million Miles threatens to steal the show. Impossibly catchy modern rhythm, great vocal, lots of movement. Pennsylvania is a moody, downbeat number with nicely eerie background vocals. Mashallah! is an exotic belter for Ann with a touch of middle Eastern flavor under the open hi-hat driven drums. It sounds massive! Rock Deep (Vancouver) feels like it could fit on the Dog & Butterfly, with a sweet, embracing vocal from Ann and wonderful violin accents from Ben Mink.

59 Crunch sees Ann & Nancy swap vocals to great effect on a tune with more than a few psychedelic echoes to it. The album closes with Corduroy Road. It's another moody piece. Nancy's voice floats under Ann's passionate lead. Lots of atmosphere to this smoky tune. A strong ending to an album that just goes from strength to strength to strength. A deep, confident statement that Heart remain a force of nature to be reckoned with!

Heart - Strange Euphoria (Epic / Legacy)

Heart is a band I've followed since day 1. Ann Wilson's voice is simply the finest female voice in rock. Heart established an identity right off the bat of a band with a yin/yang balance of delicate acoustic and ass kicking electric - often in the same song. This 3 CD / 1 DVD package takes the listener by the hand and walks them gently through the history of the Wilson sisters as they go from a genuine ensemble to 2 sisters and a backing band ever moving forward.

For the more hardcore fans there are plenty of unreleased demos, live bits, and oddities. The demos of Magic Man, Heartless, and Under The Sky are especially satisfying. Live versions of Barracuda and Never stand out as well. The real strength here though, is that for every great song on the 3 discs, there are just as many fine pieces that could have been substituted. Such is the depth of their catalogue.

The set includes comprehensive notes from Ann & Nancy as well as a fun bonus DVD. It is of a 1976 live on TV performance of a perilously young Heart. Amazon offers a version with a 4th CD comprised of Led Zeppelin covers. Either way, this is quite a nice set. I'm not sure if definitive is the right term - let's just say deep. A Heart history that neglects key songs like Mistral Wind, This Man Is Mine, or the sublime Tell It Like It Is is not quite complete. Having said that, you must own this one as there is so very much for the ear to enjoy.

Heart - Red Velvet Car (Legacy Recordings)

Red Velvet Car is the long awaited follow-up to 2004's Jupiter's Darling. God, that sounds cliche! This album is anything but cliche. In a way, it's a freaky flip side of the largely electric Jupiter's Darling. Red Velvet Car is built from the acoustic guitar on up. Having said that, don't expect the delicate pastoral acoustic odes from Heart's early days. This album has a definite dark, gritty undertone to it. Innocence seems long lost here. Experience rules the day. This is quite a wonderful thing, actually.

Listening to WTF, Wheels, or the title track, you hear a band in command. There is nothing here but drive, punch, impact, assurance. Ann Wilson is still the finest living rock vocalist. Nancy Wilson still plays absolutely stellar guitar and turns in a great vocal on Hey You (not the Pink Floyd tune!). If there's a nod to Heart of the past, oddly enough it's Queen City, which sounds like an outtake from the Magazine era in terms of feel.

Of the 10 tracks on Red Velvet Car, there is not a single stinker. Ben Mink's production is greasy and organic. Raw in the best possible way. There's also a nice nod to the Lovemongers days with an update of Sand from 1997's Whirlygig. This is a mean ass, butt whompin' album from Heart. I love it. Hitch a ride in the Red Velvet Car. Dangerous curves ahead!

Heart - Jupiter's Darling (Sovereign Artists)

It's been over a decade since the last studio album from Heart. In the interim, the Wilson sisters explored more acoustic territory with "The Road Home" live album and in their spin-off group The Lovemongers. They released several Greatest Hits packages and a very swell live album, and somewhere along the way, lost longtime guitarist Howard Leese.

"Jupiter's Darling" ushers in the 4th period of Heart. "Dreamboat Annie" - "Passionworks" being the glory period; "Heart" - "Rock The House" the big hair period; "Desire Walks On - "Alive In Seattle" the re-evaluation period. Let's call the 4th period the affirmation period, as Ann and Nancy go back to what made them such a wonderful band to begin with: great songs and great playing. Simple as that. No more Diane Warren sludge ballads. No more huge hair and huge production. Lean, mean, beautiful, adventurous, magical. "The Perfect Goodbye," "Move On," "Make Me," and "Down The Nile" are just a few of the strong, strong pieces here. Honestly, none of the 16 songs suck in any way.

Mounds of acoustics, smooth vocal harmonies, and the occasional autoharp and mandolin inhabit these pieces. Not to forget Nancy's Krushzilla riffs popping up on several songs. Get it, love it, bow to the sisters!

Heart - Alive In Seattle (Epic / Legacy)

I had the distinct pleasure of seeing Heart's Summer Of Love tour in 2002. Alive In Seattle is a fine document of the energy, the feel that show had. Energetic playing, old songs, new songs, cover songs, and a catalogue gem or two.

Yes, the hits are here. Crazy On You, Straight On, These Dreams, Alone, Dog & Butterfly, Magic Man, Barracuda, Wild Child, and Dreamboat Annie. As per every Heart concert I've attended, a spate of Heartified covers as well. This time, they served up The Witch, Mona Lisas And Mad Hatters, The Battle Of Evermore, and Black Dog. For us hardcore Heartees, Mistral Wind and Love Alive are pure gifts.

The new numbers are as solid as their best material.Sister Wild Rose, Heaven, Two Faces Of Eve, and Break The Rock would fit right in with the Dog & Butterfly / Bebe Le Strange era of Heartstory. For those who care, this double set also plays on SACD players for the 73 people that have them. Alive In Seattle is a major ass kicker!

Heart - Little Queen (Epic / Legacy)

In 1977, I was a 17 year old with a crush on the Wilson sisters. This remaster shows why. Beautiful and ridiculously talented, Ann & Nancy weave lush landscapes of sound on "Little Queen." Fantastic fantasies filled with flutes, mandolins, acoustic guitars and vocals sent directly from heaven! Not to mention kickass crunchoid riffs and Ann's ability to hit any note on Earth with incredible power and conviction.

"Love Alive," "Sylvan Song," "Dream Of The Archer" and the title track all benefit from this luxurious remaster. Acoustics resonate like never before. It's just a straight gem. 2 interesting bonus tracks are tacked on, but this CD needs no extras. "Little Queen" was, is & always will be an artistic diamond - newly re-polished, but always dazzling.

Conrad Herwig - The Latin Side Of Herbie Hancock (Halfnote)

I can be a bit of a jazz snob. My preferred zone spans from about 1957-1966. Amazingly, this modern recording (culled from 2 nights in 2008 at NYC's Blue Note club) fits in my zone quite nicely. Herwig is a smooth yet bold trombone player. His band is hot as hell and his choice of guests (Eddie Palmieri on piano and Randy Brecker on trumpet) is nothing short of superb.

Herwig reinvented 8 Hancock numbers in the Latin style. He manages to find new voices, a new vitality in classics like Cantaloupe Island, Sorcerer and Maiden Voyage. I must take a moment here to single out the drummer, Robby Ameen and percussionist, Pedro Martinez - their rhythmic percolations are inventive, heady, mesmerizing.

The Latin Side Of Herbie Hancock is a front row seat to hot nights in the city, gulping down brimming tankards of blazing hot jazz. You'll spin this one over and over and over and over.

Pete Hicks and Nick Magnus - Flat Pack (Beach Hit Records)

The names Pete Hicks and Nick Magnus are synonymous with perhaps the most notable incarnation of Steve Hackett's band, featured on the classic Spectral Mornings and Defector albums. After years apart, Hicks and Magnus have gotten back together for a friendly little opus.

If you're going in expecting a heavy progressive album full of mellotrons and wild keyboard solos in mathematically challenging time signatures, look elsewhere. Flat Pack is a simple collection of nice folky pop songs with Hicks on vocals and guitar and Magnus on keys and programming. Drummer Dave Storey and former Hackett bandmate, bassist Dik Cadbury lend a hand on the catchy Just Remember Where You Heard It First. Songs like Absent Friends, New York City Winter and Outside, Looking In have a comfortable singer/songwriter feel about them.

This CD is all about the songs. Nothing too flashy, nothing too produced. Flat Pack is a disc of bright little gems that go down nice and easy. A few love songs, a few story songs from 2 guys with great credits. A nice album to put on late at night, sip a bit of cocoa, sit in a stuffed chair, and unwind.

Steve Hillage - Live In England 1979 (Gonzo Multimedia)

What a neat package this is! You get a CD with a free bonus DVD of the gig. In this case, the Steve Hillage gig is a Rock Goes To College performance at the University of Kent on February 28, 1979. Joining Hillage for this show were Miquette Giraudy on synths; Dave Stewart (not that Dave Stewart nor the other Dave Stewart!) on guitar; John McKenzie on bass; Andy Anderson on drums.

It's a 6 song set: Salmon Song, Unzipping The Zype, Hurdy Gurdy Man, 1988 Activator, Unidentified (Flying Being), It's All Too Much. The band were whip tight on this, with the rhythm section of McKenzie and Anderson especially explosive. Hillage was in good voice and on fire on guitar. You'll treasure his solos!

The CD includes 2 bonus tracks:Hurdy Gurdy Glissando and Electrick Gypsies - both from 1977. The DVD adds videos from The Old Grey Whistle Test for Radio and Light In The Sky. In addition the DVD includes a fascinating interview with Hillage and Giraudy circa 2007. You already know that you need this!

The Steve Hillage Band - Live At The Gong Family Unconvention November Two Thousand And Six, The Melkweg Amsterdam (G-Wave / Gonzo)

Quite an interesting little package here. This CD has tracks from 3 separate gigs: the 2006 Gong Family Unconvention; a gig from December 14, 1979; and a Gong gig from October 6, 1974. Interestingly enough, they all tie together thematically.

The 2006 show was the first Steve Hillage Band performance since December of 1979. The 1979 gig was one of the band's very last shows. The 1974 Gong track is a performance of an early version of Solar Musick Suite, later performed in the 2006 set. Is that all clear? In the end, it's all about the songs.

The playing on all 10 tracks is uniformly excellent. Hillage is backed in 2006 by Miquette Giraudy, Mike Howlett, Chris Taylor, and Basil Brooks. In 1979 by Miquette Giraudy, Dave Stewart, Paul Francis, and Andy Anderson. In 1974 by Daevid Allen, Didier Malherbe, Mike Howlett, Tim Blake, and Lawrie Allen. Tracks are:Hello Dawn, It's All Too Much, AftaGlid, Solar Musick Suite Part 1, The Salmon Song, These Uncharted Lands, Palm Trees, Unzipping The Zype, Healing Feeling, and Solar Musick Suite (Early Version).

Sound is great, performances sharp. Every Hillage fan will rejoice!

Steve Hillage - L (Virgin / EMI)

What was that? Did you just hear my sigh of relief? For years, L had the dubious honor of being one of the crappiest masterings ever put onto CD, with screechy highs, tons of break up, and the sonic depth of a bad Edison cylinder. God bless EMI, as they finally saw fit to rectify this travesty. Welcome back to the world of the living, L, my dear friend!

This album, Hillage's 2nd solo outing, has always been a personal fave, so forgive my bias. Producer Todd Rundgren brought in Utopia to back up Hillage & Miquette Giraudy, and it's a great blend. The resurrected remaster shows the layers and smooth synth washes behind Hurdy Gurdy Glissando and Lunar Musick Suite to be deep and dreamy. Electrick Gypsies and It's All Too Much have their power restored at last. Hurdy Gurdy Man and Om Nama Shivaya are hippy dippy luxury rides once more. Listen to those drums by the other John Wilcox! Those synths by Giraudy & Roger Powell! That's what I'm talking about! 3 nifty bonus tracks & liner notes packed with info round out the package. The moon is full tonight! Rejoice!

Horslips - The Man Who Built America (Celtic Airs/Horslips)

D'fhagamar slan. Ag talamh, ag tra. Gur thit orainn. Crann an eign.

The Man Who Built America picks right up where Aliens left off. Songs about adjusting to the new land while pining for home. Loneliness and Homesick being perfect examples.

So many strong compositions - Tonight, Green Star Liner, Long Weekend, Letters From Home. With memorable keys from Jim Lockhart on Loneliness and the title track, this was the penultimate studio album from the band and they played all over the states in support of it.

The Man Who Built America is handsomely packaged, with 3 bonus live tracks. The band did a fine job supervising the remaster, totally blowing the original CD out of the water. Horslips were the premier Celtic rock band and it's nice to see their body of work represented well at last!

Howlin Rain - The Russian Wilds (Birdman / American Recordings)

How very fitting that I'm writing this in the aftermath of hurricane Sandy. Much like Sandy, Howlin Rain are a powerful force of nature. They deliver straight up kickass rock 'n' roll. I'm reminded of a modern day Humble Pie / Ten Years After / Mountain / Savoy Brown - driving rock with smokin' guitar and strong vocals. A real throwback sound to this. If someone told me that this album was recorded back in 1971 / 72, I'd totally believe it. Let's be honest - that's how you want your rock 'n' roll, isn't it? Gritty, hot & raw.

Vocalist Ethan Miller is the real deal. A true power voice that never succumbs to screechy metal posturing. Solid songs. Self Made Man is a take no prisoners balls to the walls rocker. Phantom In The Valley starts out in high gear then kicks into this early Santana vibe that's pretty damned cool. Cherokee Werewolf has a skanky swamp feel to it that evokes 1973 Humble Pie.

The Russian Wilds is one of those albums that ought to be available on 8-track. This is rock with faded jeans and long sideburns. Mom wants you to turn that damned music down! What will the neighbors think? Music like this sells guitars and gets girls pregnant. Get this NOW!

Alan Hull - Squire (Esoteric)

There is so much I could tell you about Squire that really doesn't matter. Things like the fact that several songs here, including the title track, were for a late 1974 Television play by Tom Pickard starring our beloved Mr. Hull. Why bother? Read Sid Smith's fascinating notes. How's the music? It's great. How's the remaster by Paschal Byrne? It's great as well! That's about all you need to know. Now I'll jabber on for a few paragraphs.

Seriously, Alan Hull holds a special place in my heart. His solo debut, Pipedream, remains one of my favorite albums ever recorded. As do Fog On The Tyne and Dingly Dell from his days in Lindisfarne. Squire, his sophomore solo effort, sits quite comfortably with all of the above. Picture A Little Girl, I'm Sorry Squire, Dan The Plan, Waiting, One More Bottle Of Wine, Bad Side Of Town, Mr, Inbetween, and the title track are among the finest of Hull's impressive catalogue.

A delightfully clean remaster, it captures that 1974/75 feel. Everything is well defined and the mix is faithful to the source. Esoteric threw in 2 bonus tracks and copious notes because they love me. Squire is full of heart, art, and magic. Sheer brilliance.

The Humans - Sugar Rush (The End Records)

Back in 1982, Toyah Willcox released an album called The Changeling. As the decades have passed, it is an apt title for the artist herself. From her pop/punk beginnings she's danced with prog, rock, avant, and frankly uncategorizable music. With this, the 2nd album by the Humans (the other 2 Humans being Bill Rieflin and Chris Wong), it all comes together as one.

The music is full of contradictions. Beautiful on moment, harsh the next. Comfort sits next to utter cold. The end result is exciting. Sea Of Size roars with fuzzy bass lines and buzzes and beeps; claps and guitars and layers of vocals. Pebble features an almost childlike vocal over a slinky set of guitar and bass lines. It pulls you in and holds you in an exotic limbo. Small Town Psychopath has a nervous energy that paves the way for the tale within. It's an almost uncomfortable atmosphere that perfectly weds the vocal.

Willcox, Rieflin, & Wong (along with guest Human Robert Fripp) all pull equal weight here. There is no waste here. Every note, every blip, every word seems to occupy a unique space. Each needs the other. All form something new. Something I've not heard before. Something human. An important album that will entertain the hell out of you.

###

Table Of Contents

Contact