A Few Words With...Dennis Coffey


Interview by John A. Wilcox



Dennis Coffey is not exactly a household name. Having said that, any guitarist worth their salt knows his name very well. A pioneer of the wah wah, and a studio wizard. A guitarist with one of the most impressive resumes out there. His orchestral approach to the guitar on solo albums like Evolution and Instant Coffey was truly groundbreaking. If Coffey's name isn't familiar, his work most assuredly is. In addition to his million selling solo hit Scorpio, Coffey has played on over 100 gold records including Ball Of Confusion and Cloud Nine by the Temptations, War by Edwin Starr, and Smiling Faces by the Undisputed Truth. 4 decades later, Coffey is still out there - playing the jazz circuit in his beloved Detroit. Progsheet is honored to share a few moments with a true guitar legend - Dennis Coffey...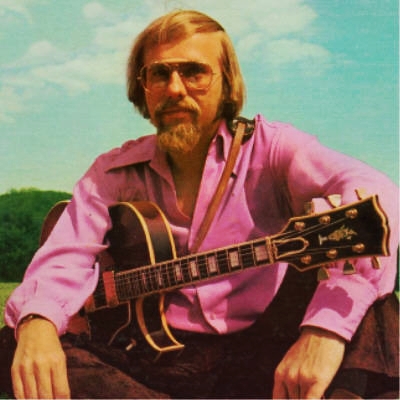 PS: What was the first guitar you ever owned?

DC: The first guitar I owned was a laptop steel guitar I had to have converted to a regular guitar.

PS: What about the guitar drew you in as a player?

DC: I always liked music (my mom told me I could name any song on the radio by the time I was 2 years old). My cousins in northern Michigan could play country music on guitars and they got me started.

PS: What was the very first record you played on & what are your memories of the session?

DC: The first record I played on was a rockabillie record called I'm Gone by Vic Gallon. I was 15 years old at the time. I also hired a bass player and drummer to do the session with me. We recorded the record in a basement studio in Detroit and I got to hear it on the radio. I didn't have a driver's license so the bass player had to pick up the drummer who was also 15 and me.

PS: How did you get hooked up as a session guitarist in the Motown scene?

DC: I had played on hits with Del Shannon and at Golden World Studios. One day I got a call from James Jamerson, the bassist at Motown, and he introduced me to Hank Cosby - Stevie Wonder's producer and the musician contractor at Motown. They offered me a job playing at a Producer's Workshop located upstairs of Golden World studios. The purpose of the workshop was to allow Motown producers to try out new ideas. Producer Norman Whitfield came in one night with a song for The Temptations called Cloud Nine. I took out my wah wah pedal and used it on the song. Within two weeks I was recording the song at Hitsville with The Funk Brothers and that's how it all began.

PS: Were the sessions for, say, The Four Tops or The Dramatics all charted out, or were your parts left up to you?

DC: We usually had to get at least one song an hour. They had charts but sometimes I was allowed to create intros and do guitar fills and solos.

PS: You played a Gibson Firebird on many sessions. What attracted you to the Firebird?

DC: The Gibson Firebird has its own funky sound and cuts thru like a knife. I first heard one when Funk Brother Eddie Willis had one. I sold my Fender Stratocaster and bought one. Later Eddie's broke and he got a Gibson 335. I was the only one left with a Gibson Firebird. I still have it. The last time I used it was on a CD of mine called Under the Moonlight. That CD went to number 4 on the New Adult Contempory Chart in Radio & Records.

PS: You're certainly a pioneer of the wah wah sound. Was it well received at first?

DC: At first I got some funny looks in the studio with my Echoplex, fuzztones and wah wah pedals but Cloud Nine was a huge hit and I heard it got Motown it's first Grammy.

PS: What was the first song you used the Condor unit on & how did you first come to acquire one?

DC: I think it was the solo on Smiling Faces by the Undisputed Truth. My friend Joe Podorsic owned a music store and he let me try out all the new guitar effects. If I liked them I bought them. When I first met the Jackson Five in Detroit they asked me what I was using in the studio. I told and then sent them over to Joe.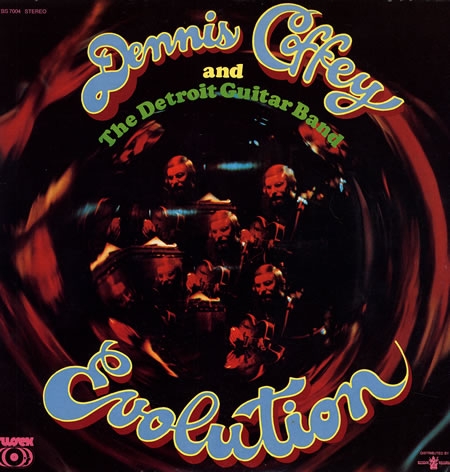 PS: One of the hallmarks of your Sussex albums like Evolution or Electric Coffey is your multi-layered, almost orchestral approach to the guitar. What were you looking to achieve on those solo discs that you weren't getting to do as a session player?

DC: I was trying to write good songs and be an artist. Since I was also an arranger, I decided to write parts for a guitar band like I would do for horns and strings.

PS: Are there any plans to release the Sussex albums on CD?

DC: Not that I know of. There is an import out called Big City Funk which contains a lot of my sussex work.

PS: Do you have a specific routine when writing a song?

DC: When I write I usually sit down my basement or in a room and start playing guitar. On a good day a song develops. I am not even sure sometimes where it comes from. I don't have a idea and then write a song. I just play my guitar and a song develops when I create new chords and chord patterns that I like. When I record the songs, I give them numbers. Later I come up with the titles. I am writing some new songs now the same way.

PS: Why do you feel Scorpio has been such a popular song to sample?

DC: In the breakdown I put in Scorpio, I let the guys do their thing. We had fun with it. The guys on the session were Motown Funk brothers - Bob Babbitt (bass), Uriel Jones and Pistol Allen (drums), Bongo Eddie on Congas, Jack Ashford on tambourine, and Earl Van Dyke on piano. I did the rhythm guitar parts. The guitar band was Joe Podorsic, Ray Monette (Rare Earth and now playing with the Funks) and me.

PS: Do the artists make sure to compensate an artist such as yourself for the sampling?

DC: Some artists have paid me and some have not.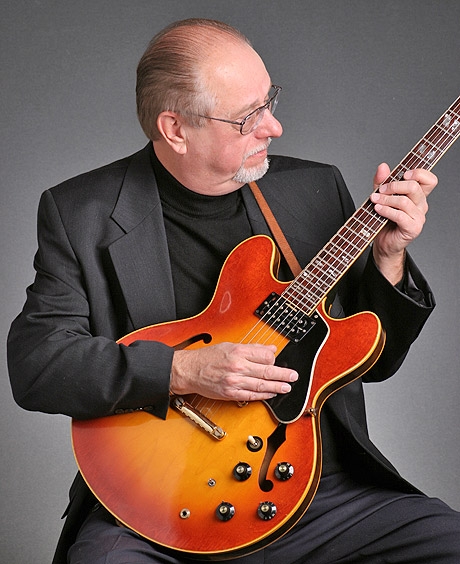 PS: What aspects of the guitar still challenge you over 40 years on?

DC: Right now I am also playing traditional jazz. That has been a challenge. The last five years I have been listening to all the jazz masters including Segovia (Classical) and Django Reinhardt. I also have a gypsy guitar and a classical guitar. I still consider myself a student of the guitar and practice at least two hours per day.

PS: Can we expect a new studio album any time soon?

DC: I have a live CD I sell in the clubs. I am writing songs now and we will see what develops.

PS: You wrote a fascinating book called Guitars, Bars, And Motown Superstars. What inspired you to commit your experiences to paper?

DC: I used to go into a bar here in town called Mr B's. Some of the Northern Soul guys came over from the UK and kept asking my questions about my music experiences. Another friend of mine said you should write a book about this. I had read many books about the music business by writers who were not there so I decided to write a book of my experiences because I was there.

PS: Please tell me 6 CDs you never tire of listening to.

DC: Right now I listen to jazz and the classics. I like listening to oldies too but I don't have 6 CDs I always listen to.



###







Table Of Contents

Contact