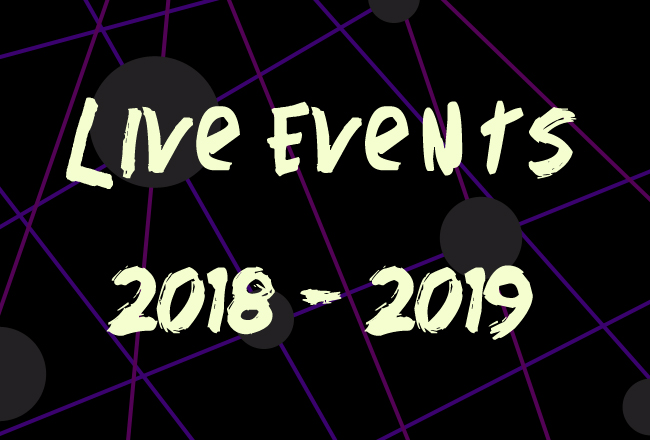 all reviews and photos by John A. Wilcox
Steve Hackett - Tarrytown Music Hall, Tarrytown, NY 02/18/18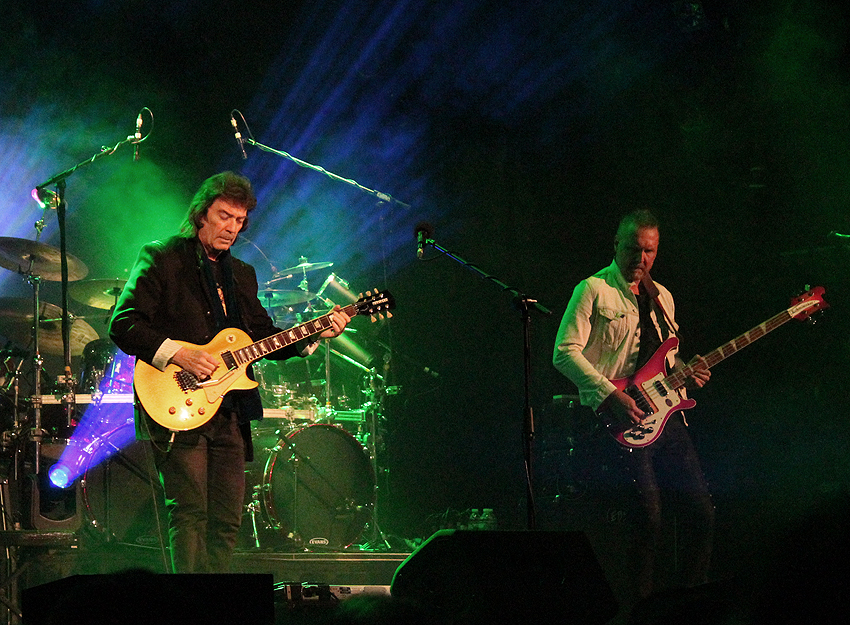 I hadn't seen a show in Tarrytown in far too long, so it was a real treat to return to this 1880s venue. Steve Hackett and the gang were in town to take us on a journey for a few hours and I was a ready and willing passenger. Please Don't Touch was a fantastic opener. On bass was old pal Jonas Reingold and he fit in perfectly. I was already feeling that spirit of adventure. Every Day was a beauty. Hackett's guitar was swooping and screaming. Roger King threw vast swaths of sound as a vivid backdrop for the long solo outro. The poignant Behind The Smoke added a "world" sound to the mix thanks in no small part to King, Rob Townsend, and Gary O'Toole. As an I aside, let me mention that when the players are this good, it allows you to relax deeper into the show. Into the emotions of the material. Everyone got frisky on El Nino which exploded off the stage! Powerful.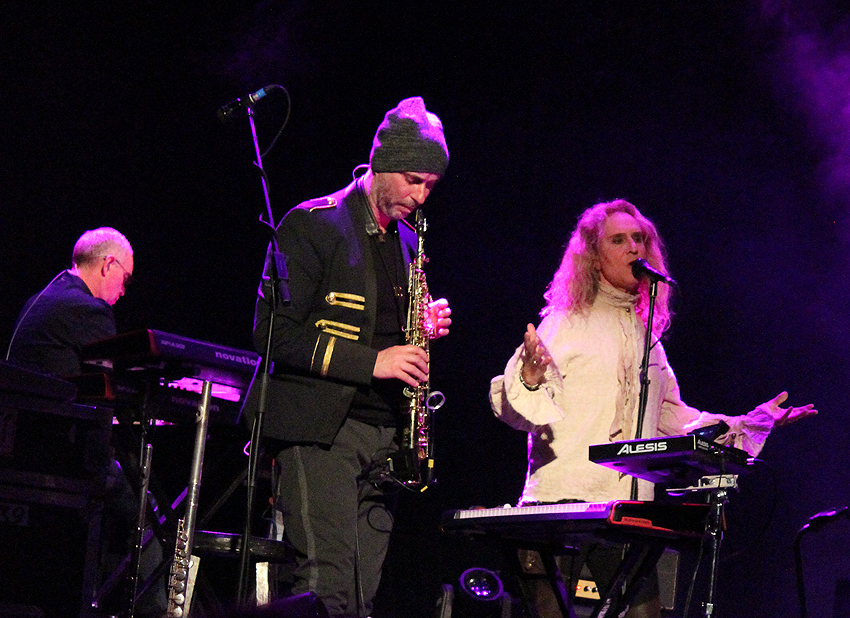 In The Skeleton Gallery was highlighted by some excellent harmonica acrobatics from Hackett as he did a call-and-response with Townsend's sax. Quite a highlight. Next was a slice of magic in the form of the GTR hit When The Heart Rules The Mind. Is it sacrilegious to say that this version far outstripped the original? Nad Sylvan came to the stage to add his considerable vocal might to the piece. Sylvan was also the key to a soulful Icarus Ascending that featured nice bits from everyone. Beautiful. A positively otherworldly Shadow Of The Hierophant closed the solo set. Reingold added a unique new flavor to it and melded seamlessly with King. More to come!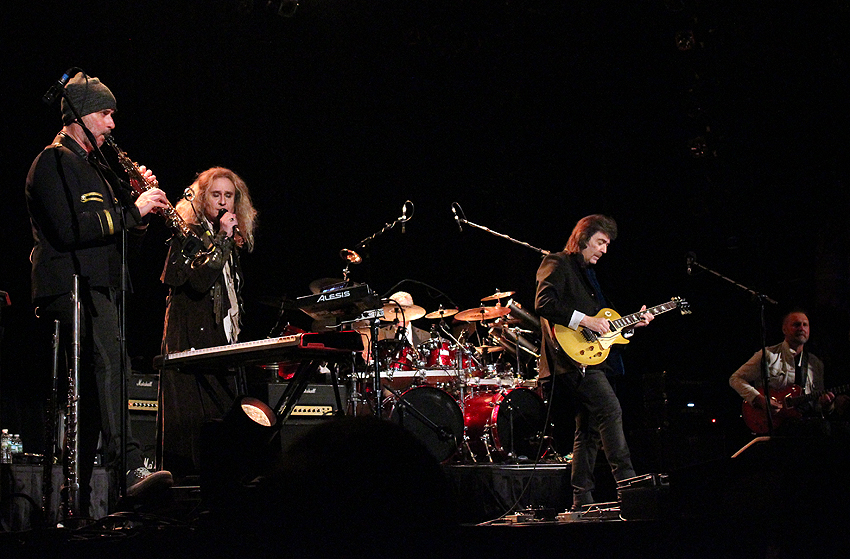 Dancing With The Moonlit Knight opened the Genesis set. Plaintive vocal from Sylvan. Killer rhythm section. Fast sailing. A highly emotional One For The Vine touched me deeply. As did the sad story of unjust punishment that is Inside And Out. The "Out" section was especially celebratory and lush. The crowd went crazy! Well, in fairness, the crowd were in a frenzy for the entirety of the show & one cannot blame them. This ensemble delivered the goods with power and finesse. The Fountain Of Salmacis hit all the right notes - no pun intended. Reingold and O'Toole were blazing.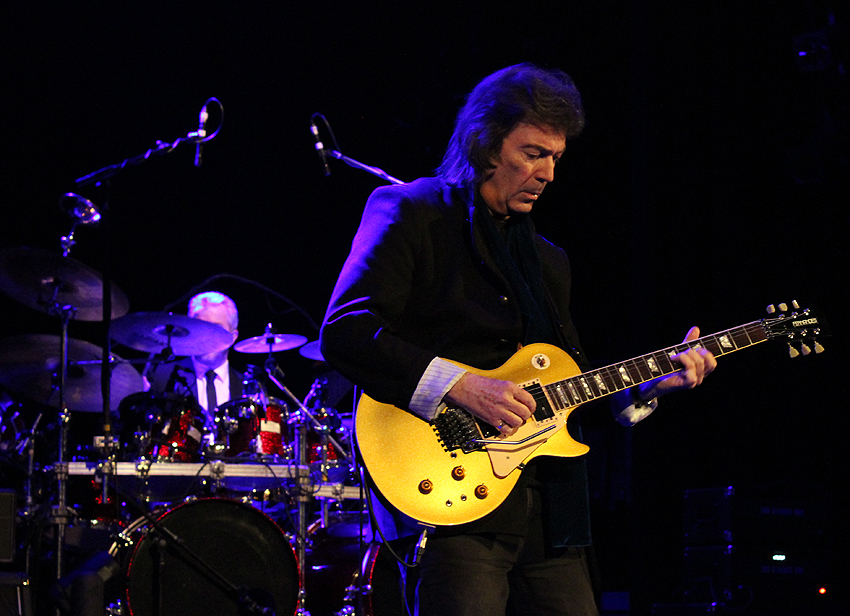 Roger King's keys ruled court on Firth Of Fifth. Townsend & Hackett's solos were magic. The stuff of dreams. Sylvan's interpretation of The Musical Box was duly theatrical both vocally and visually. He's really mastered this. Time for the biggie. Strap in. It's Supper's Ready. I always get a chill when I see Steve Hackett sit with an acoustic 12 string guitar. There's just a sort of emotional guarantee to it. It transcends time. So many highlights here. Every player had their moments. Sylvan's steampunk glasses and coat at the end were brilliant. Hackett's insane extended solo at the end was a wonderful coda. Standing ovation! The encore was a dazzling Los Endos with bits of Myopia and Slogans in there as well. The word that fits the evening is triumphant!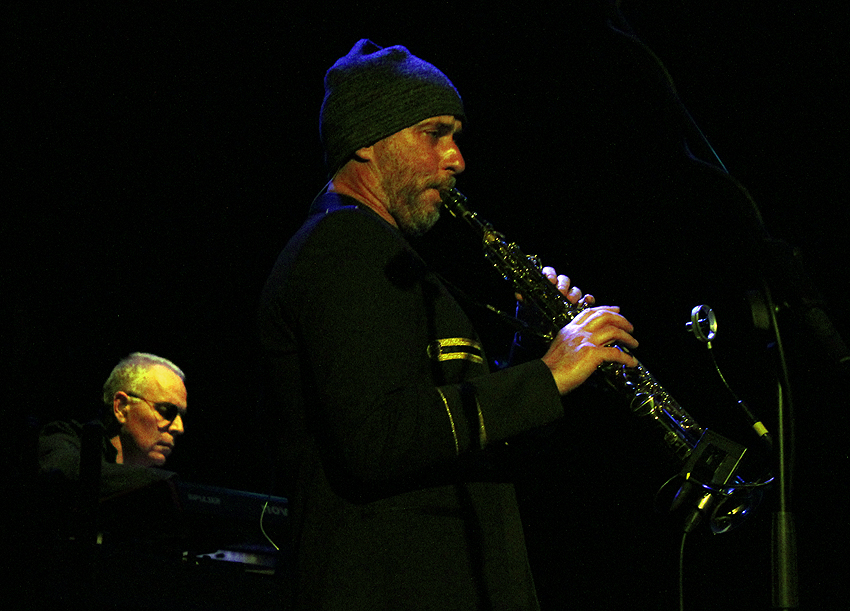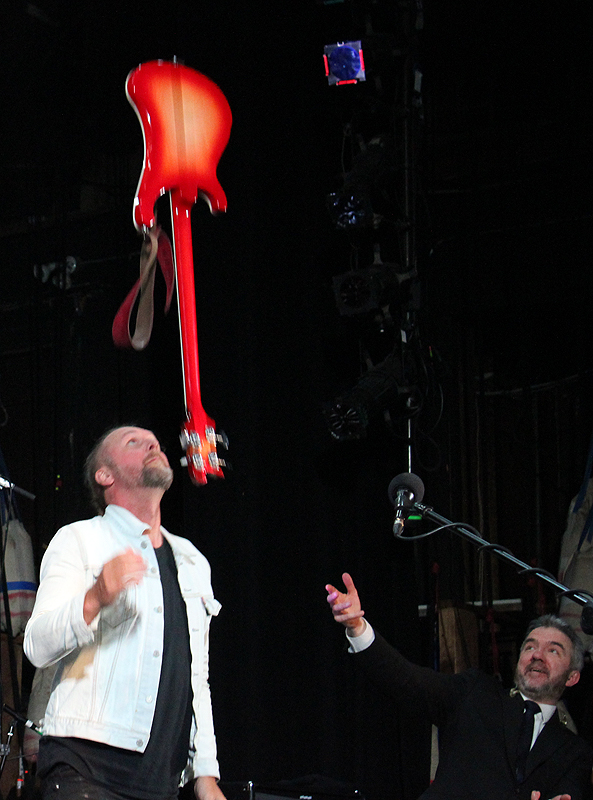 The McCartney Years And Fleetwood Macked - Ridgefield Playhouse, Ridgefield, CT 02/16/18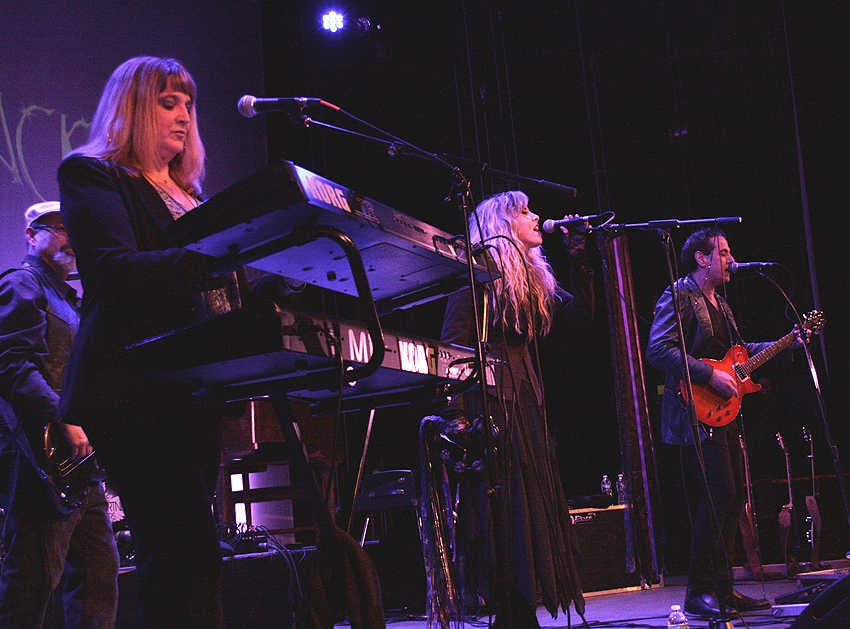 A double tribute night. First up was Fleetwood Macked. They were a Buckingham / Nicks era Mac.The Chain led off the show. The vocals harmonies were tight and smooth. A fine start. More tight vocals on I Don't Wanna Know. The crowd was loving it. Say You Love Me was another crowd pleaser. Gypsy was an early highlight. Dancing in the seats was already starting to break out!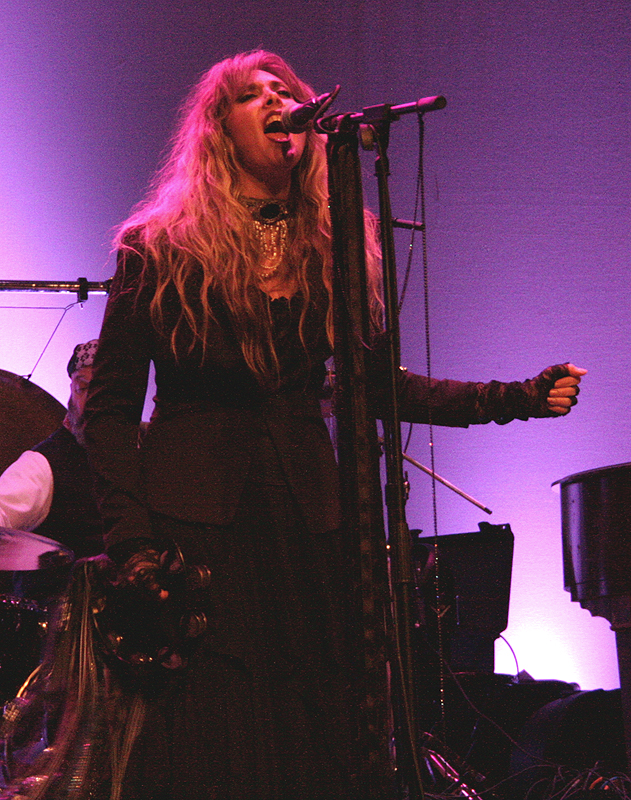 You Make Lovin' Fun kept the ball rolling. Always a Mac favorite. Strong vocals once more dominated Dreams. A Buckingham fave - Second Hand News was next. The moody Rhiannon had a dark amber feel to it and the acoustic Landslide was a study in fragility.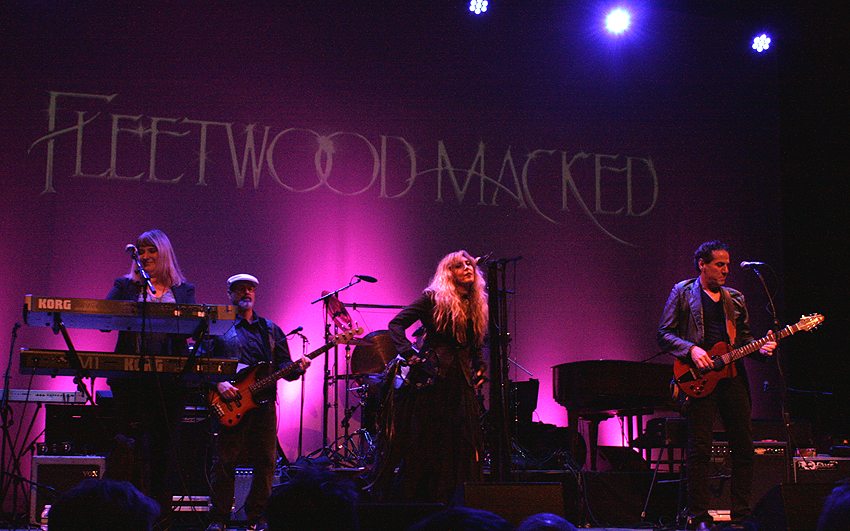 Sara showcased another spot on vocal. Gold Dust Woman showed the full potential of this band. Strong vocal. Solid harmonies. Tight playing by all. The crowd responded wildly & deservedly. Go Your Own Way was a bit looser than I would've preferred, but the band got the crowd singing and stomping to the set closing Don't Stop! Break time!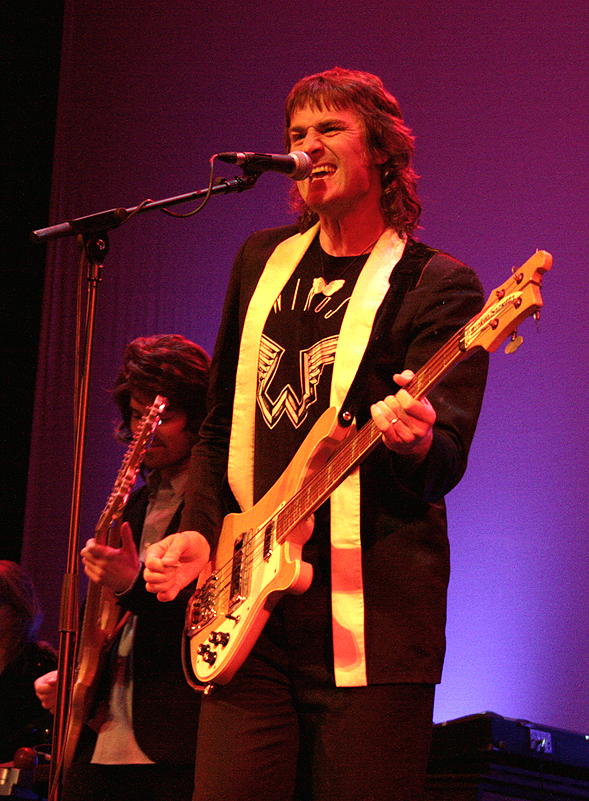 From the opening bars of Jet, The McCartney Years grabbed my attention and kept it all night. Lightning in a bottle. A vicious powerhouse of a Let Me Roll It had me in awe. This band was deadly! Next was as perfect a take as you will ever hear of Band On The Run that saw all 6 players playing as one. After the song I heard a guy behind me say This is Heaven. I could not disagree! Next we got Silly Love Songs with that buoyant bassline and creamy harmonies. Of course I sang along. Over to the piano for a gorgeous reading of The Long And Winding Road It had such a stately sort of power to it. Quiet in a way, but gripping.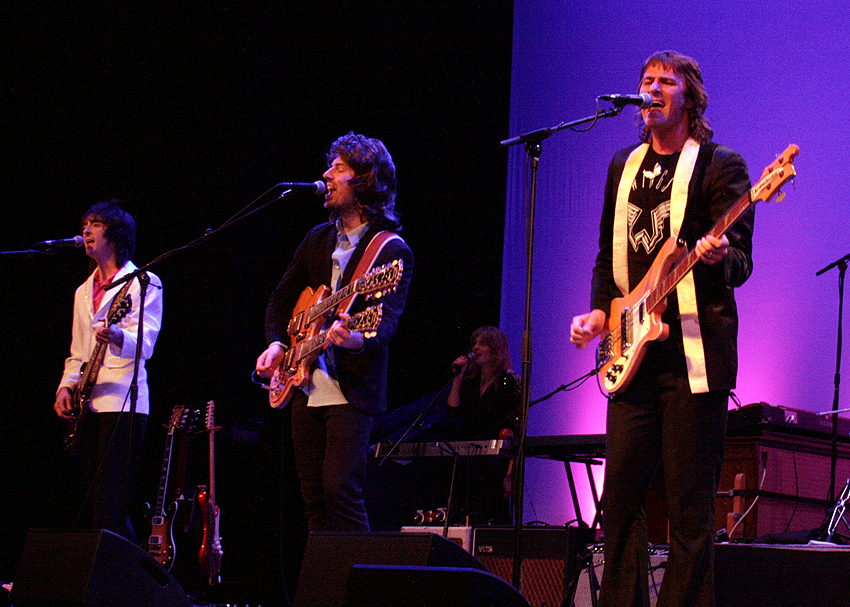 The keyboard generated sax solo on Listen To What The Man Said brought a huge smile to my face. The wonder of it all, baby! With Maybe I'm Amazed and Lady Madonna, the band had the audience in the palms of their hands. Cartoonist boy Wilcox pretty much shouted along to every line of Magneto And Titanium Man with its fine Fender Rhodes playing. Nineteen Hundred And Eighty Five was an unexpected surprise. Sometimes one needs to be reminded of just how many gems reside in the Paul McCartney catalogue.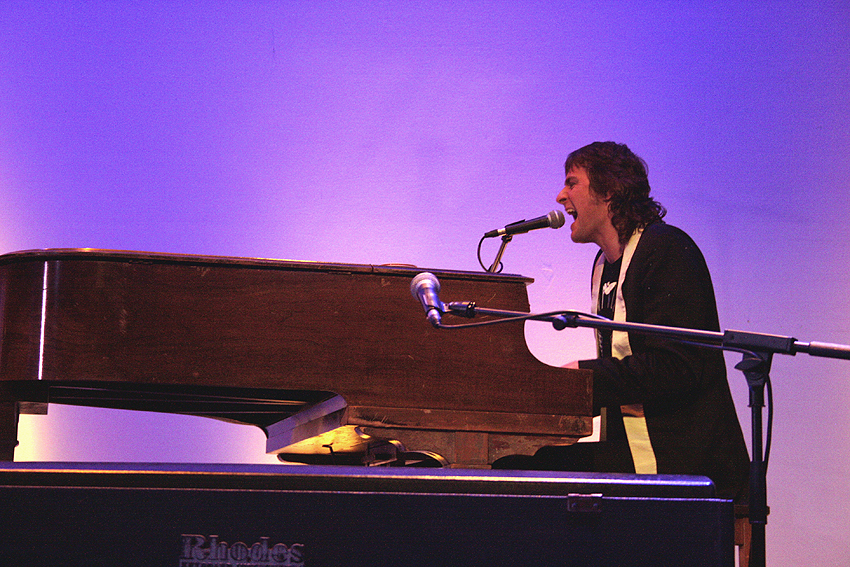 Acoustic takes of Blackbird and Yesterday were as engaging as they were intimate. The Hofner bass plugged in for Sgt. Pepper's Lonely Hearts Club Band which segued into a steam engine of a Back In The USSR replete with those Beach Boys- esque vocal harmonies. Get Back had this confidently punchy groove to it. Joy joy!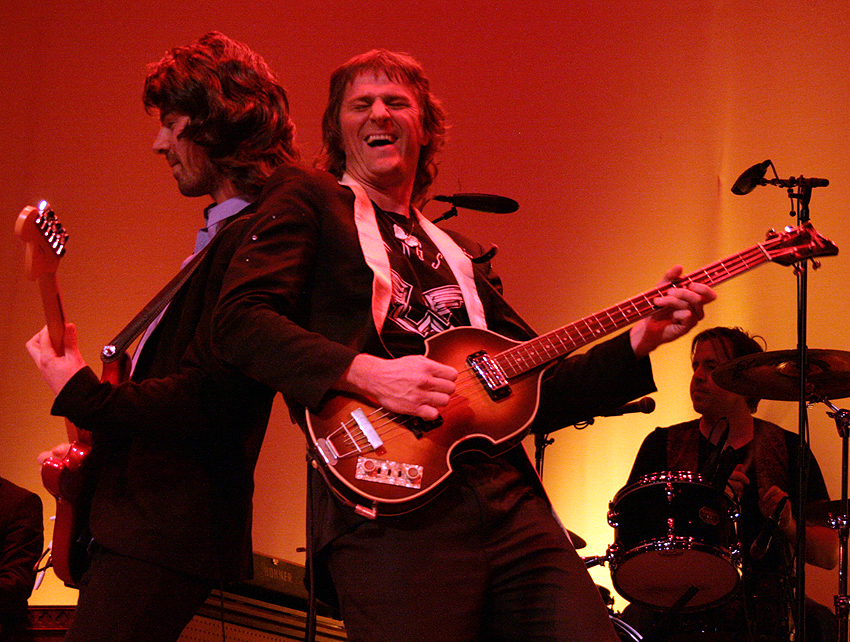 I loved the band interplay during Day Tripper. This ensemble was feeding off the raw energy & love the audience was emitting. Back to the piano for a totally primo Let It Be that reminded me of listening to a beautiful hymn. An energetic Live And Let Die followed and the set closed with an extended singalong of Hey Jude with lots of audience participation and interaction. The Hofner returned for the encore medley of Golden Slumbers / Carry That Weight / The End. The McCartney Years delighted my ears and heart. These are the sorts of evenings we can never get enough of to enrich our lives.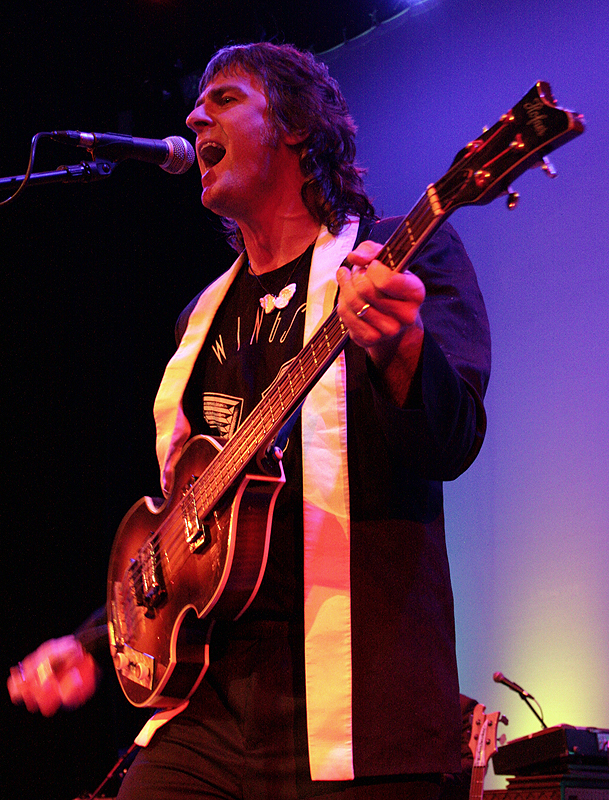 Arrival From Sweden - Ridgefield Playhouse, Ridgefield, CT 02/02/18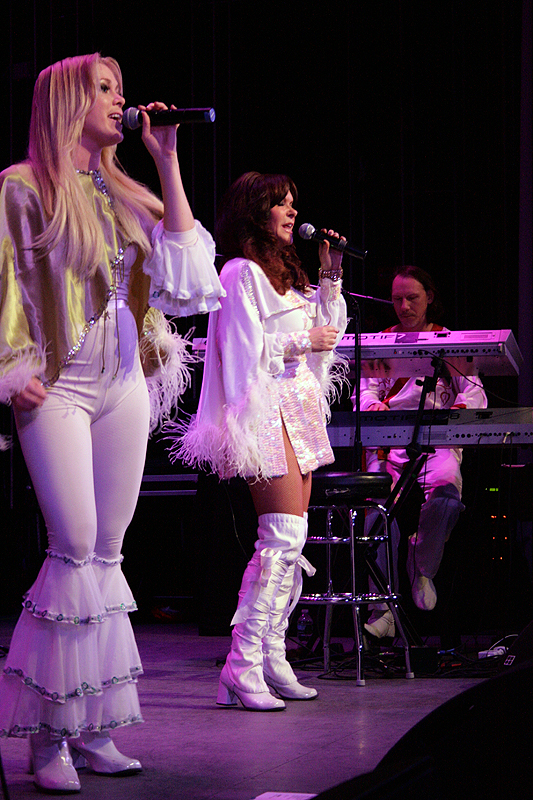 It was absolutely frigid as I headed to Ridgefield. I caught a bite at an Albanian pizzeria before heading to the Ridgefield Playhouse. It was 19 degrees. Ouch! After picking up my tickets and photo pass, it was time for an ABBA infusion courtesy of Arrival From Sweden. Singing the Agnetha parts was Tove Lind Mckeever. Singing the Frida parts was Victoria Norback. Jakob Svensson played guitar in the Bjorn role, and Lalle Larsson (who I last saw with Agents Of Mercy & Karmakanic!) played keys in the Benny slot. Joining them were Mark Hogan on bass, Mathias Backstrom on sax, keys, and guitar, Pontus Engborg on drums (on loan from Glenn Hughes), with Malin Malm and Elisabeth Andersson on backing vocals.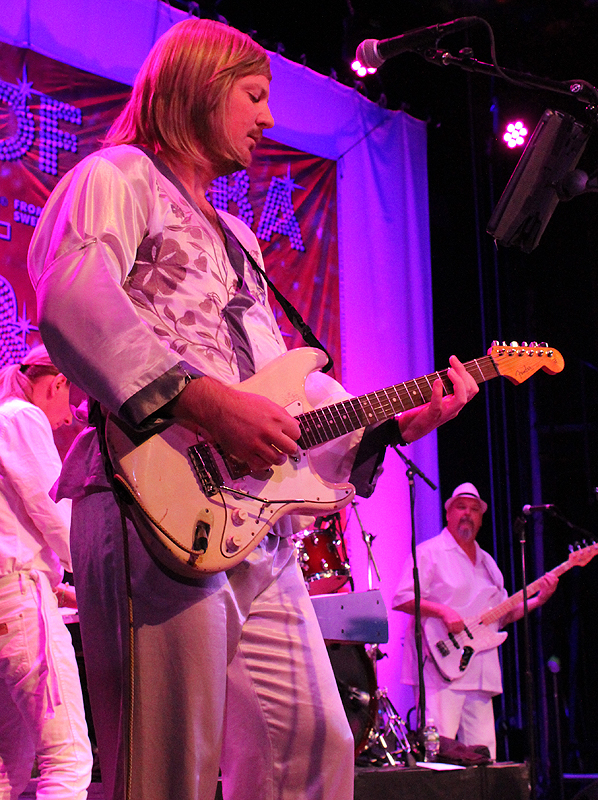 With lights playing over the stage and the sound of helicopters over the system, the band launched right into That's Me. The sold out crowd was ecstatic! Knowing Me, Knowing You was absolutely spot on. Another ABBA chestnut in the form of When I Kissed The Teacher led to a buoyant medley of I've Been Waiting For You / Honey, Honey / He Is Your Brother. Norback introduced an uplifting version of Fernando as a song about freedom and even sang the first half of the song in Swedish. Quite an emotional moment.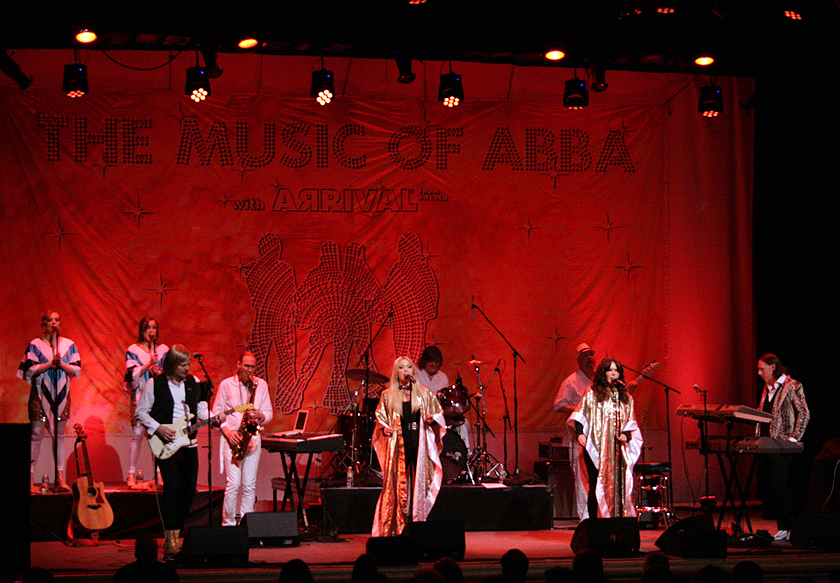 As the women went back to change outfits, the quintet tore into the instrumental Intermezzo No. 1 with Larsson's keyboards to the fore. The 4 women returned with SOS and a version of Money, Money, Money that was one of the highlights of the evening. It was then back to the days of the Eurovision competition via Waterloo. Everyone was singing at full throttle, then all but exploded during the set-closing Mamma Mia. Lots of dancing from everyone took us to break.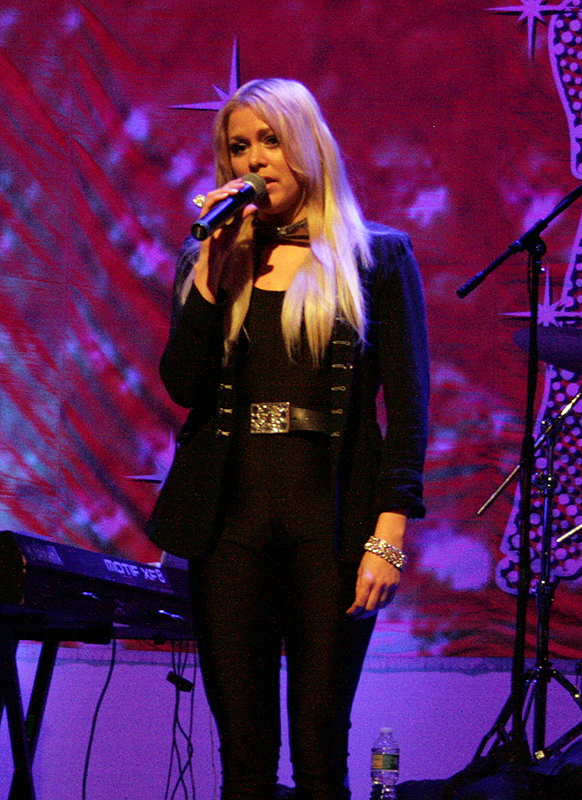 The singing and dancing of the audience continued as the band opened set 2 with a kickin' Voulez-Vous. Svensson took the lead vocal on Does Your Mother Know with all 4 women contributing flawless backing vocals. The energy kept building with the 1-2 punch of Gimme! Gimme! Gimme! (A Man After Midnight) into Super Trouper. I dutifully sang the su-papa trou-papa vocals along with the band! Next came a medley of often overlooked ABBA pearls: Kisses Of Fire / Angeleyes / Lay All Your Love On Me that was splendid. The Name Of The Game transitioned into a looooong version of Eagle with heavenly solos from Svensson, Hogan, and Larsson that was another unforgettable highlight! This is a good time to mention the powerhouse drumming of Pontus Engborg. He fierce precision added depth to every song.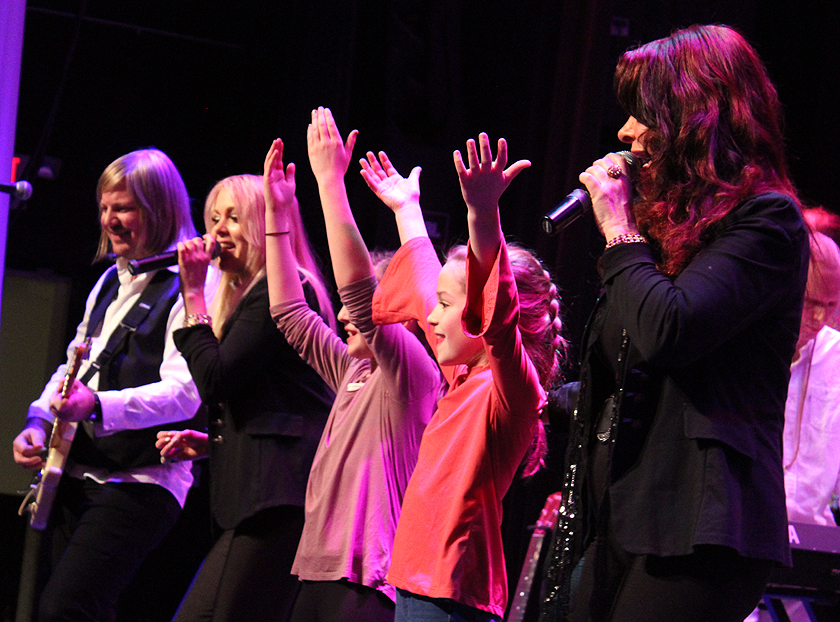 Norback took lead on the melancholy One Man, One Woman. Her vocal was tender and winsome. No less emotional was Mckeever's lead on The Winner Takes It All. The set closed with Take A Chance On Me. Scientists have confirmed that no human can resist singing Take a chance, take a chance, take a take a chance chance once this song begins. This night was no exception! As Norback thanked the crew and the venue, Larsson tinkled Thank You For The Music behind her before launching into Dancing Queen. Kids were brought up from the crowd to join the band. A Swedish flag was grabbed from a fan to wave onstage. Everyone was smiling and singing and dancing. The Playhouse was alive with high spirits. A night of undeniable joy!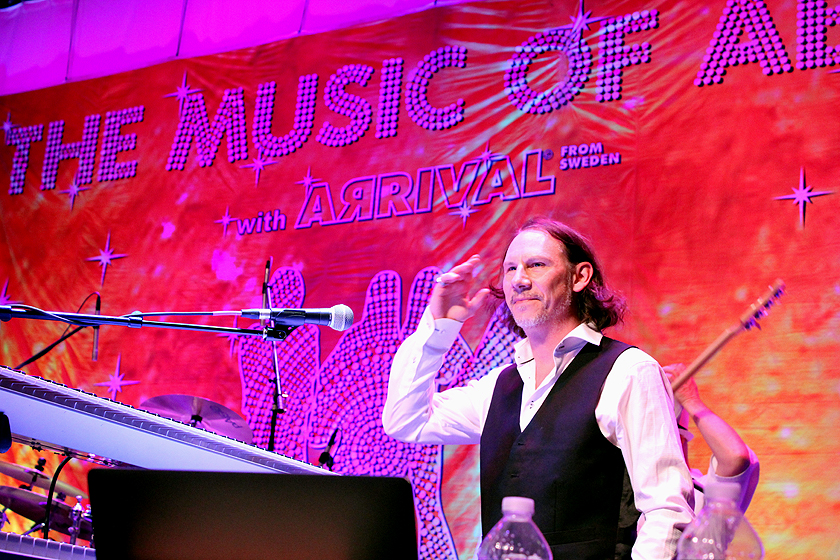 Table Of Contents
Contact