A Few Words With...Derek Shulman


Interview by John A. Wilcox



Derek Shulman, as we all know, was the frontman in both Simon Dupree And The Big Sound, and the much beloved and highly influential Gentle Giant. I had the opportunity to speak to Derek hot on the heels of the new digital downloads of 7 albums from the Gentle Giant catalogue: In A Glass House, The Power And The Glory, Free Hand, Interview, Playing The Fool, The Missing Piece, & Giant For A Day In 2010, there will also be new remasters on CD of these same 7 titles. Here we go as we discuss this and much more! Awaaaaay!!...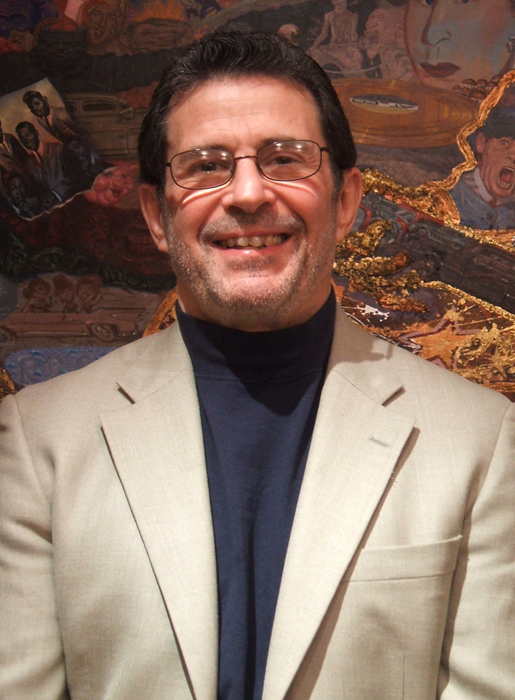 PS: What was the impetus behind having these 7 Gentle Giant albums released digitally?

DS: The simple reason is this bulk of our catalog has never been available to access digitally. It reverted back to the band a couple of years ago. With the growing demand from new and old fans for digital downloads it gives us a chance to reach an audience that would never set inside a record store if there was such a thing in their vicinity. They hopefully will also reach a younger generation of fans who only look online for new and/or different music and perhaps give impetus for these fans to explore music outside of the mainstream.

PS: In 2010, the same 7 albums come out on CD remastered from 1st generation masters. Where were these found, and why was there no access to them for the DRT 35th Anniversary discs?

DS: When Alucard moved the catalog from Fontana/Universal we signed a deal with EMI who were the original distributors. This gave us some leverage with them to help locate these tapes which were hidden deep in the vaults in the Capitol Tower. It is very refreshing for US to actually be able to re-master these 1/4 inch master tapes finally.

PS: What is impeding the band from getting the rights back to the other five Gentle Giant studio albums?

DS: There are still some questions about a couple of titles (Three Friends and Octopus) which we are in discussions about now. However, when the original deal was signed to Vertigo in 1970 it was for a worldwide release. The terms were 'in perpetuity' which means forever, unlike the Capitol contract which was for a 25 year license period.

PS: In your post-Giant career, you're known for discovering and signing acts like Bon Jovi and Dream Theater. What about A&R attracted you & what do you feel you bring to the table in that regard?

DS: The first thing that attracted me to a job in A&R was that I was actually able to pay the rent and still be involved in 'music' per se. Although I will say that upon entering the 'business side' of the music world I was somewhat shocked and disheartened to realize that it was not the music business I was entering. it was the business of music. Many people on the business side had no concept of what life as a musician and composer really is and was. I have continued to try to rectify this inequity in my own little world as best I could.
I think my being able to empathize and understand what it was really like to have lived the life of a working musician helped me have some kind of credibility with artists. I was also able to identify with these musicians and help guide them through the oblique hallways of the 'biz' that I learned about on that side of the fence. No artist could ever say to me "you don't know what it is like to sleep in a van and drive 400 miles to the next gig" because I knew and know about it all too well.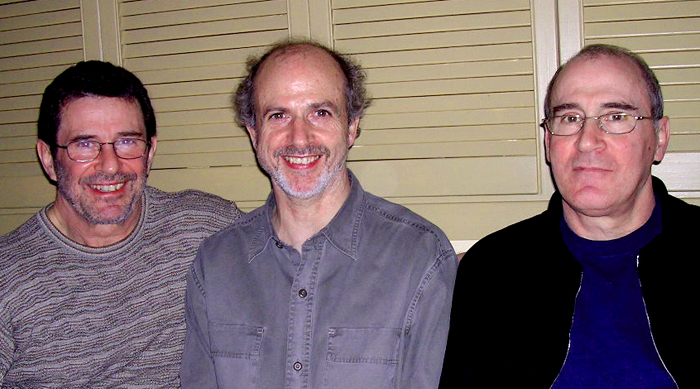 PS: After 10 years recording in Gentle Giant, and a few years before that recording as Simon Dupree & briefly as the Moles, it's been close to 30 years with no new Derek Shulman compositions or recordings. What has been behind the choice to give up recording & performing on your own or in a band?

DS: As you rightly pointed out, I started out as a musician while still in Grammar school in the UK. I had toured and recorded for more than fifteen years before I/we decided to call it a day with Gentle Giant. I was married and had a family towards the end of the Gentle Giant period. I felt that my obligations to my family to see my kids flourish and grow was as important as going out on tour for months on end at that time. It was the right decision and I'm proud of my kids, (Noah and Yael) and my wife Sharon for their support in all things that I've done and will continue to do. I have however, continued to write for myself and also to help some of the artists I have been involved with compose songs.

PS: Since your days as a performer, what has been the most significant change in the business of music for a new artist looking to get signed to a major label?

DS: The changes in the business side of music have been well documented. The internet, file sharing, the ability to make a record on a laptop without spending a fortune in an actual recording studio and all the new technologies have all contributed. The de-emphasis in radio and spending alternatives for the 'consumer' for their dollars on video games and i-phones etc. instead of music has also contributed.
However, I still believe that if a musician is 100% driven to make music and make his living at it he can and must. He/they must go on the road and garner their own fan-base without regard to a record company or the business itself. A record deal is only an adjunct to a working musician. Both Simon Dupree and the Big Sound and Gentle Giant were bands that were road warriors and hence the continued 'interest' and belief in the bands.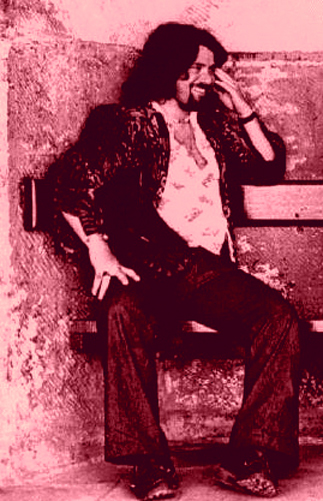 PS: Has the ability for virtually any artist to record and release product from their home direct to the consumer in any way de-valued the appeal of seeking a contract with, say Atlantic or Sony?

DS: I have to say that the old models of the "Sony and Atlantic" are somewhat 'dinosauric'. The retail environment to sell physical product is almost non existent except for Best Buy, Target and Walmart. The digital model has not made up the difference in the downward spiral of sales from the mid-90's. Therefore the 'majors' can only deal with BIG money, BIG spending pop artists who have Major radio and TV exposure. The days of 'artist development' has long gone at these institutions. Again, I will say that just the ability to make a record on your pro-tools rig on your MAC and post it on MySpace is not enough. You must go out there and be a real band and convert hard-core fans who will be with you whether you are signed to Sony/Atlantic or Joe-Shmoe Records.

PS: How, if at all, has this same ability on the part of the artist effected what the major labels seek?

DS: If you are talking about the musicianship and the creativity of the artist it is probably not all that meaningful to a major label. They are in the business of selling product. The fact that the product is a digital download or a piece of plastic is more important. However, if the artist has a fan-base and/or it has had major exposure on American Idol or the like it will of course influence these companies. I am not being harsh on the major labels. They are in business and I understand that. However the musicians out there should also understand that also. Just the fact that you may be signed is the first step on a very tough twenty step climb to major success.

PS: New generations listen to Gentle Giant every day, so the appeal surely is not nostalgic in nature. What do you feel keeps this music fresh and attractive to new ears?

DS: My belief is that Gentle Giant was a band with..dare I say it..'integrity'. We played to our own rules whether they were good or bad. Generally speaking we had no real thought or regard for mainstream appeal for the most part. We pushed ourselves as musicians to excel first and foremost for each other. To become better as a band and at the same time garner a fan base when we played live. On hearing the re-masters myself recently I can honestly say that the music has a 'timeless' quality to it. I am proud to be have been a part of this band as well as to have left some kind of legacy to whoever continues to enjoy it.

PS: Please tell me 6 albums you always enjoy listening to.

DS:

Gentle Giant - Free Hand
Bon Jovi - Slippery When Wet
AC/DC - Razor's Edge
Pantera - A Vulgar Display of Power
Dream Theater - Images And Words
Nickelback - The State

You didn't think I was going to say Frank Zappa's Hot Rats, Miles Davis' Bitches Brew or Stravinsky's Rites of Spring, did you??



###





Table Of Contents

Contact