A Few Words With...Lanvall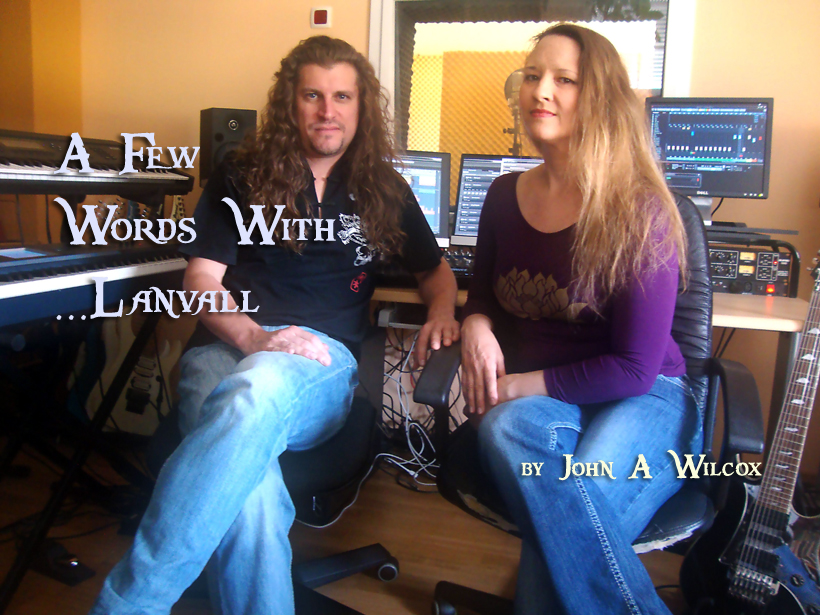 by John A. Wilcox

If I had to use 1 word to describe the music of Edenbridge, it would be big. Actually, grand is much better. Sweeping, melodic prog metal with the incredible voice of Sabine Edelsbacher soaring over the compostions of multi-instrumentalist Lanvall. Lanvall and I rubbed elbows to discuss the band's latest release The Great Momentum. Do join our conversation...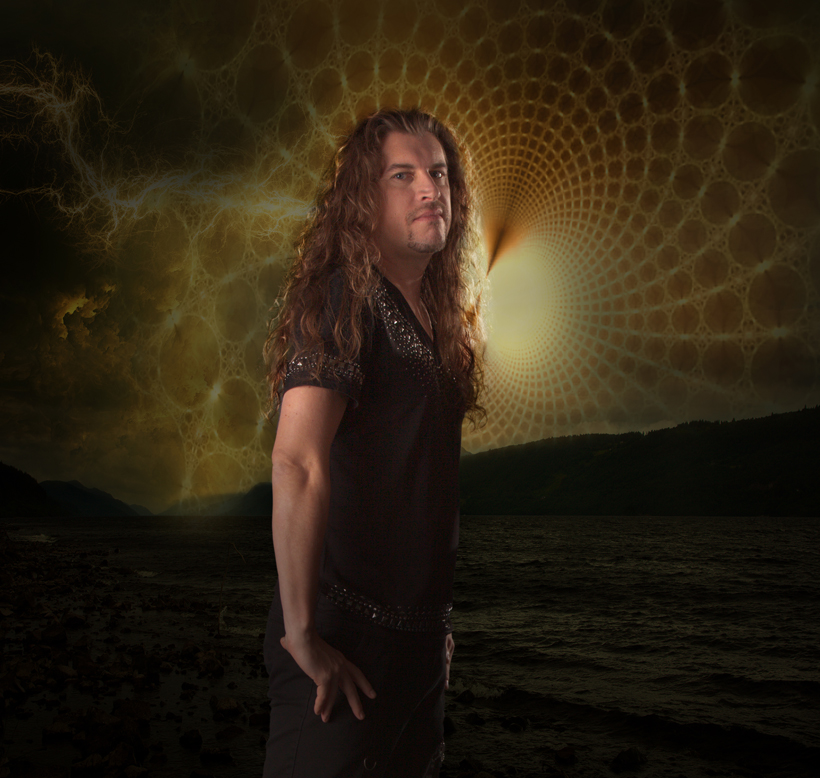 PS: How long a process was making The Great Momentum from concept to finished album?

 L: Right after our last studio album The Bonding I wanted to do something different musically. In 2010 Sabine and I played a short acoustic showcase in Hanoi (Vietnam), just piano and vocals. This was really inspiring, so we founded Voiciano, the acoustic project. Only acoustic instruments were allowed to use, so no drums, electric guitars and keyboards. I recorded most of the piano parts live without click tracks and then everything followed. In 2014 we released our first album Everflow. After that I had the idea to do a history DVD about the first 15 years of our career. In the end I sat over 1 year in the cutting room and out came a 9 hours documentary on 6 DVDs called A Decade And A Half...The History So far. In Spring 2015 I immediately started writing the new studio album The Great Momentum which also took me one year in the writing and arranging process. And apart from that I have been composing for a big Austrian TV documentary since 2014 called Above Austria, where Austria is shown from the helicopter perspective. This is a project that is planned till 2020! So you see, I didn't get bored in all those years between our 2 studio albums.

PS: Johannes Jungreithmeier is a great addition on drums. How did he come to join the band? Where had you heard him?

 L: Max told us in March last year, that he will leave due to the lack of interest in drumming generally. Many things have changed in his life and therefore it was a logical step for him. Johannes was the first one I had in mind, as he is also playing in Thirdmoon with our guitar player Dominik. We met, spoke about a lot of things and then worked on the drum parts for the album. In the end he recorded the album in a just unbelievable 9 hours! Apart from that he did the whole artwork and the cover together with Anthony Clarkson, as he is 3D graphic designer in his day job.

PS: As with The Bonding, this album was mixed by Karl Groom. What does he bring to the material that wouldn't otherwise be there?

 L: Itīs been the 5th time we are working with Karl now and every time we find ways to improve. He has the knowledge and experience to make the music sound like I have it in my head. When you work with so many tracks, itīs always about to find the right frequencies to give everything room. Karl is simply amazing when it comes to the clarity and power of a mix and we have the same understanding about how music should sound like. Itīs always a great pleasure to work with him!

PS: Please tell me the story behind Shiantara.

 L: Shiantara deals with one episode of Star Trek DS 9. It is a ritual of the Trill, a symbiotic life form. In this ritual the actual host is gonna be faced with his former hosts in the form of actual friends to whom the personalities are transferred. In the original the ritual is spelled a bit different, but also a little bit too complicated.

PS: The Moment Is Now is a very catchy song. Was it inspired by any particular events?

L: No, not really. With each album I always have the inspiration for one extremely catchy tune. This song is the perfect one for the actual video clip. This time we did the clip completely in the green box and all the backgrounds were done in the post production which was very time consuming. But I think the result has become awesome in the end.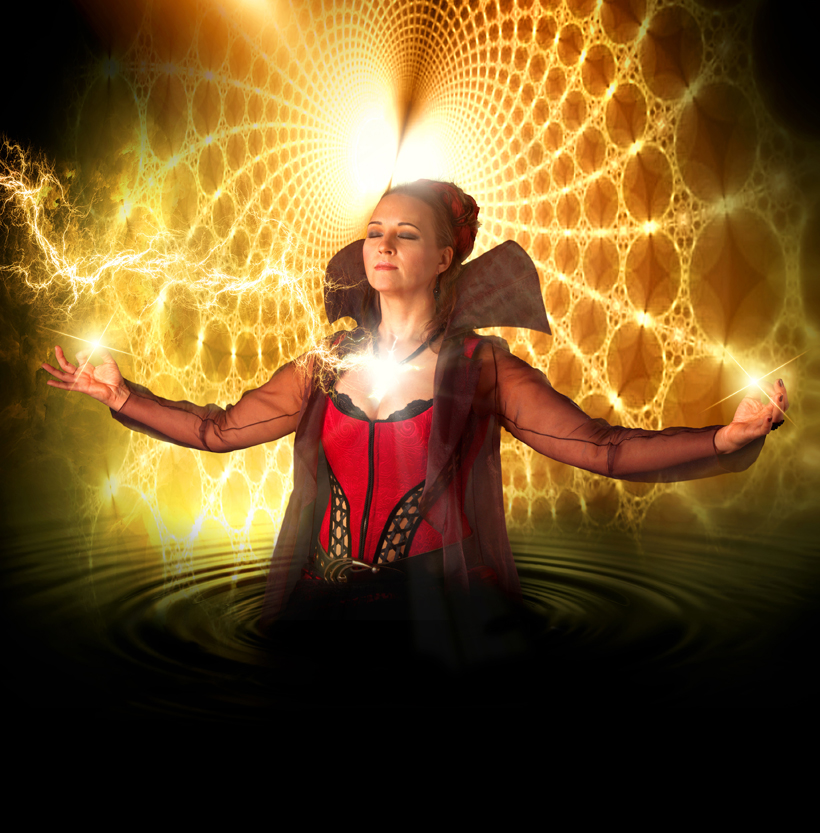 PS: I love Sabine's vocal on Only A Whiff Of Life. What was the inspiration for this number?

 L: She is very emotional in this one, which is no wonder as this song deals with a personal loss of us both. I donīt wanna talk too much about it, the lyrics speak for themselves.

PS: The Greatest Gift Of All is a massive piece. A lot going on. How long did it take to arrange properly?

 L: The long tracks always have a special meaning for me, as they are showing what the band stands for. The Greatest Gift Of All for me is music and therefore it is a tribute to music lyrically. From the smoothest, mellowest parts to the orchestral blast beat inferno, you find nearly everything in those 12 minutes. It took several months, not at once of course.

PS: What lessons did you learn recording The Bonding that you brought to The Great Momentum?

 L: The recordings were much more relaxed this time. I set a quite big time frame from the start of the drum recordings to the date of the mix, so we had plenty of time to capture the magic moments, especially in the vocal performances.This time we also used a different rhythm guitar sound, which means another amp, which supports our seven string guitars a lot better. When you have a huge orchestra, huge choirs, they are all fighting against each other in terms of frequencies. Therefore all is a lot clearer and heavier. And it was a different time in the year. The 4 albums before were recorded in autumn, while it was summer last year.

PS: A piece like The Die Is Not Cast is full of dynamic contrasts. How important a role do those moments of quiet delicacy play in the composition?

 L: Dynamics is the most important part, especially when you play music like we do. You cannot have everything big all the time. A huge orchestra is only huge when it appears at the right time with the right intensity. Guitars can only be heavy if they stand alone from time to time. And everything can only be bombastic if you reduce the music to a minimum here and there with just piano, acoustic guitars and voice. Take a song like A Turnaround in Art where we work the other way round. Starting bombastic and heavy and then reduce the music more and more till the end.

PS: I'd like to jump for a moment to the Voiciano project. Any plans for a 2nd album?

 L: I am pretty sure there will be a second album sometimes but not at the moment. I already recorded 2 new songs on piano, right after composing them to capture the feeling, but I was too busy with Edenbridge to continue. But in the meantime people can still purchase the album and all other items in our webstore www.edenbridgefanclub.org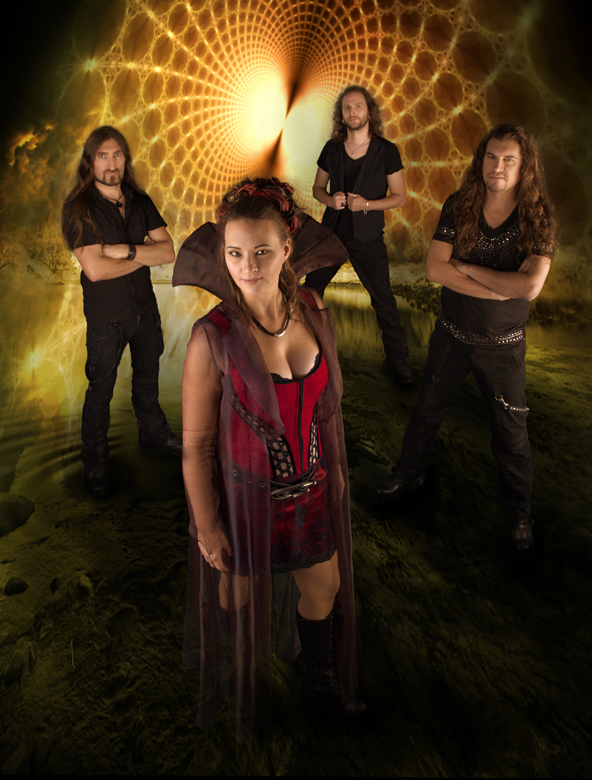 PS: Was it a big jump in terms of mindset to work in the all acoustic format?

 L: It was. But it was wonderful as everything was done so differently as I explained before. Almost no click tracks, recording the pianos live and then recording everything else to the pianos. Working so reduced was exactly what I wanted to do after such a big Edenbridge production!

PS: Going back to 2006, what made you decide to cover For Your Eyes Only?

 L: I have been a huge James Bond fan since my childhood days, especially the ones with Roger Moore. As we never did a cover version before I thought For Your Eyes Only was a perfect song, if we can turn it into an Edenbridge song and make it ours. We transposed it a half tone up, which gave it a different feel and in the end it even was released as a single. Still the only cover we ever did.

PS: Has there been any thought of bringing Edenbridge to the United States in the near future?

 L: We just returned from Florida, as we played the 70000 Tons Of Metal festival. The 70.000 tons was the adventure of a lifetime and simply overwhelming. What a great festival! Meeting old friends and bands we haven't seen for years and with whom we toured years ago like Angra, Axxis and Saltatio Mortis.
The only bad thing was, that our guitars got stuck in London and didn't make it to the boat right in time, so we had a full day of stress to find a band on the boat, that had the same tuning than we have and also 7 strings. Finally we found Dan and David, the guitar players of Revocation, and they offered us their gear for the 2 shows. And we could use the bass of Frank (Haggard). A big, big thank you to them again!
Nevertheless the shows were in the Caribbean, so I don't know if this counts for the US. It would be great to return to the US soon.

PS: Please tell me 6 CDs you never get tired of listening to.

L: Only 6? I should better name 60 :-)
Dream Theater – everything except Falling into infinity and Train Of Thought
Threshold-everything from Hypothetical
Moon Safari – Everything
Anton Bruckner – Symphonies 4/6/7/8/9
Vangelis – 1492 Conquest of Paradise
Royal Hunt – The Mission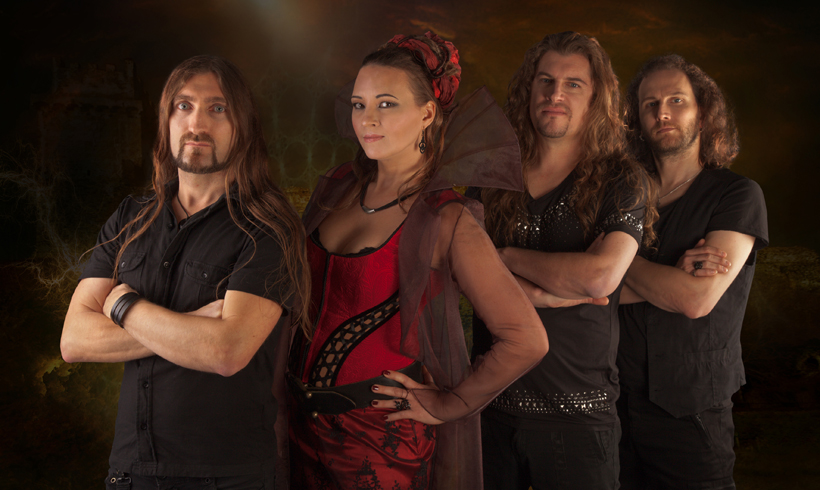 ###
Table Of Contents
Contact