Elantris Hit The Road With Epica!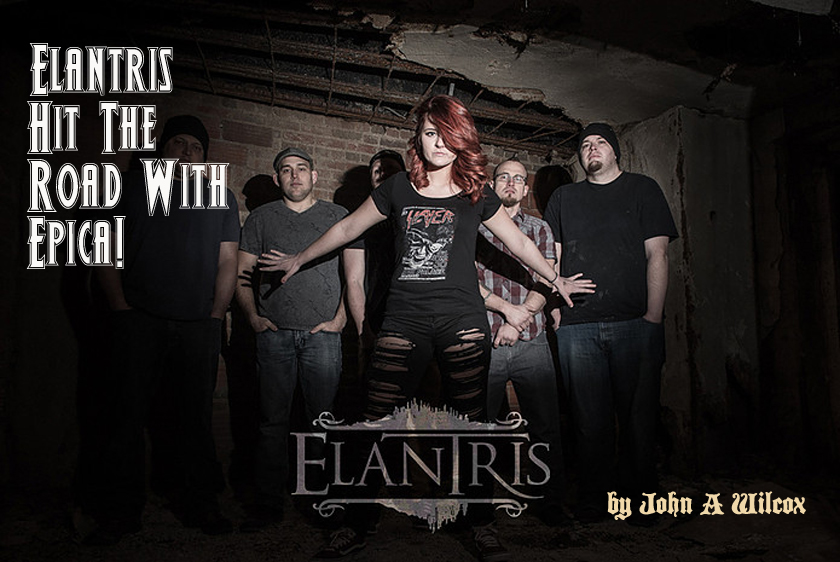 by John A. Wilcox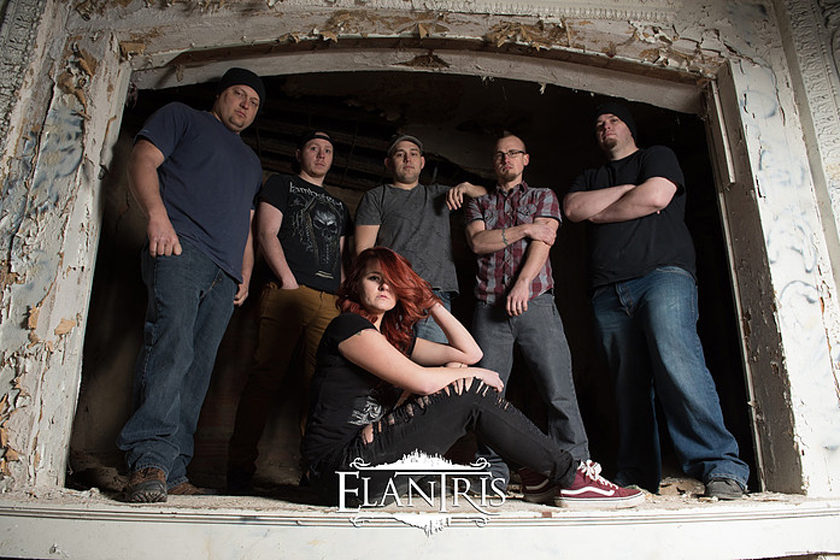 There's a big tour hitting the road as we speak. It's headlined by Epica. Other acts like Lacuna Coil and Insomnium are along as well. Opening up the show is a band from Lisbon, Ohio called Elantris. Elantris are a symphonic metal band fronted by male & female vocalists Thomas Ullom and Lindsay Victoria Ketchum (respectively). What can crowds expect from the band? I asked keyboardist Mark Liber for his thoughts: Hopefully a little bit different sound than they're used to. I think we bring some elements of the genre for sure, but I don't think it's a direct copy of anybody in particular. I always enjoy hearing something that's a bit more fresh. With bands like Epica - they already do what they do so well, why would we try to mimic that? We're not going to be better than them at what they do. Let's do our own thing! They're going to see a band on stage that every night is going to go out and perform 110%. This is an opportunity that most people do not get. It's a dream come true for everybody in this band. Every night is going to be fresh and exciting for us just as much as it hopefully is for the people in the crowd!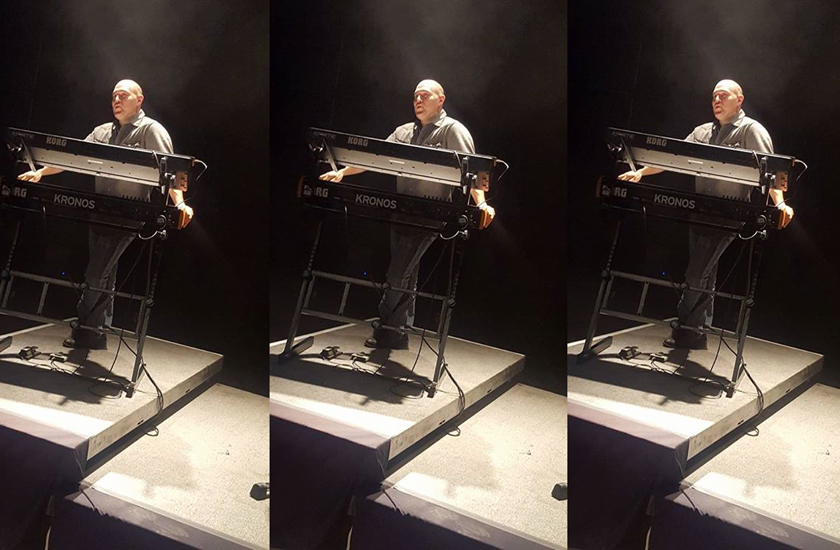 This Sacrifice is Elantris' debut release. Originally playing under the name Blackthorne, it was time for a new name as the band worked toward the future. Liber: We noticed as we started to think a little less local and more out there touring that's there are just a lot of other bands named Blackthorne. If you Googled Blackthorne you came up with an old video game before you came up with anything related to music. That's just not good for marketing. Just too many names out there! So we decided that it made a heck of a lot of sense to try something else. To the rescue came fantasy author Brandon Sanderson's 2005 novel Elantris: I'm a huge fan of the author Brandon Sanderson. I came up with Blackthorne from one of his novels as well. It was the nickname of one of the characters. I thought Elantris would be a cool name. I like the new one better anyway!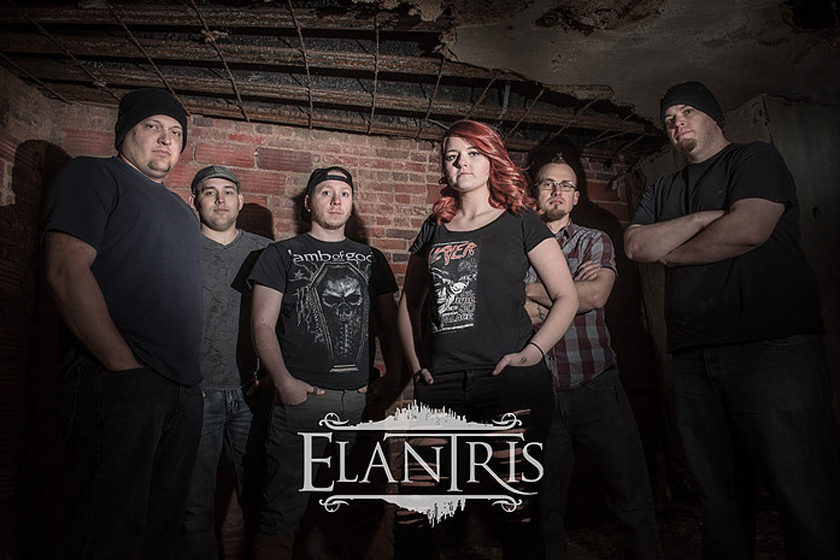 Elantris is comprised of Lindsay Victoria Ketchum and Thomas Ullom on vocals, Mark Liber on keyboards, Garrett Chetock on guitar, John Dobosh on bass, and Mark's brother Erik Liber on drums. The band's opening slot jams packs 6 songs into 25 minutes. I asked Liber what numbers were chosen: We have 2 tracks that aren't even on the album. It'll be a nice surprise for people that have listened to the album - they'll get something new. Of the ones that are on the album, we have Ellie, Project 000, Seas Of Torment and Captivate. Seas Of Torment is a particular Wilcox favorite and Mark Liber agrees! We have a lot of fun playing that song. It's a pirate song, and who doesn't like pirates? We just get going on that song! We love every second of it. It's a lot of fun! Their set's finale is the aforementioned Captivate. Liber once more: Captivate is what we're going to close the evening with. Everybody considers that Lindsay's best performance. She gets really, really emotionally involved in that song every time she sings it. It sounds like a sure bet for an amazing evening!

Don't miss Elantris, Epica, and the rest at a venue near you!

Thursday, August 31, 2017 Boston, MA @ Royale
Friday, September 1, 2017 Montreal, QC @ Metropolis
Saturday, September 2, 2017 Quebec City, QC @ Imperial Theater
Sunday, September 3, 2017 Toronto, ON @ Opera House
Tuesday, September 5, 2017 Cleveland, OH @ Agora Theater
Wednesday, September 6, 2017 Joliet, IL @ The Forge
Friday, September 8, 2017 Denver, CO @ Ogden Theater
Saturday, September 9, 2017 Salt Lake City, UT @ The Complex
Monday, September 11, 2017 Seattle, WA @ Showbox
Tuesday, September 12, 2017 Portland, OR @ Hawthorne Theater
Thursday, September 14, 2017 Berkeley, CA @ The UC Theater
Friday, September 15, 2017 Los Angeles, CA @ The NOVO
Saturday, September 16, 2017 Santa Ana, CA @ Observatory
Sunday, September 17, 2017 Phoenix, AZ @ Marquee
Tuesday, September 19, 2017 San Antonio, TX @ Alamo Music Hall
Wednesday, September 20, 2017 Dallas, TX @ Gas Monkey Live
Thursday, September 21, 2017 Houston, TX @ Warehouse Live
Saturday, September 23, 2017 Ft Lauderdale, FL @ Revolution
Sunday, September 24, 2017 Orlando, FL @ Plaza Live
Monday, September 25, 2017 Atlanta, GA @ Masquerade
Wednesday, September 27, 2017 Baltimore, MD @ Ram's Head Live
Thursday, September 28, 2017 Philadelphia, PA @ Trocadero
Friday, September 29, 2017 New York, NY @ Playstation Theater





###







Table Of Contents

Contact