A Few Words With...Joey Eppard


Interview by John A. Wilcox



3 (or Three - take your pick!) have been quite the busy band, gigging hard as headliners as well as opening for Porcupine Tree & The Scorpions. Their latest, The End Is Begun, is full of images and energy - combining rock, pop, prog, & the kitchen sink! Composer / vocalist / guitarist Joey Eppard (son of guitarist Jimmy Eppard) squeezed in a few minutes for Progsheet to share his thoughts...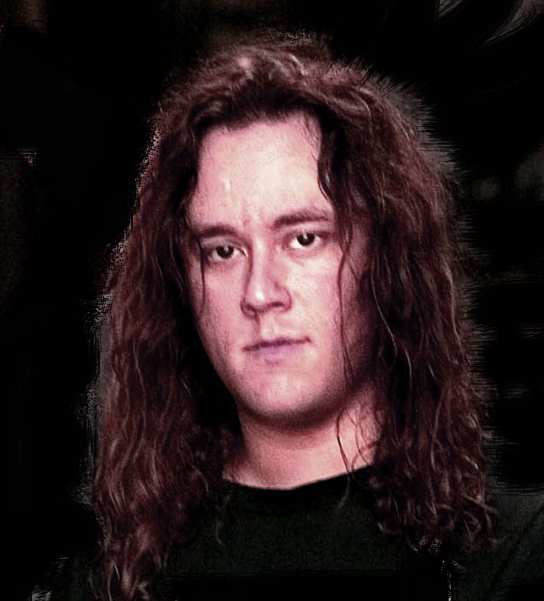 PS: What's the biggest lesson you learned from your dad about playing guitar?

JE: Passion. On a technical level we don't have a lot in common other than not using a pick. Playing with heart and soul is the foundation my dad provided me. He is a masterful guitar player and always blows my mind with what he can do. I guess I never really felt I could learn his techniques so I developed my own.

PS: What first drew you to finger picking?

JE: I use the guitar to process emotion. Because I was sad and lonely a lot as a kid I guess finger picking expressed it better.

PS: What was the first guitar you ever purchased?

JE: It was a Washburn Acoustic 12 string, that was usually an 11 string cause that high G was tough to keep on there. I played it for years before I decided to check out an electric guitar.

PS: Where did you play your first paying gig?

JE: The Tinker Street Cafe right here in my hometown of Woodstock, NY. I still have the first dollar I made labeled and stuffed in a box in my drawer. It was a magical gig.

PS: As a musician, we all play in different bands and different situations. What about the initial version of 3 made you feel this was the project to keep going forward with?

JE: It was just so easy to write and enjoy. We were always optimistic. I remember saying when we first started; "Guys we have to be realistic about this, it could take weeks until we get signed!" We were on a mission of musical exploration. When we discovered something new, we'd be so excited about it that we couldn't wait to get back down in to the basement and play some more. We always felt it would lead to much bigger things. And we always seemed to be on the verge of something.

PS: Several years in, what's different about where 3 is than where it started?

JE: It's an evolution. We have more live experience. We've grown together as a unit. Touring has opened our audience up. We travel the world now.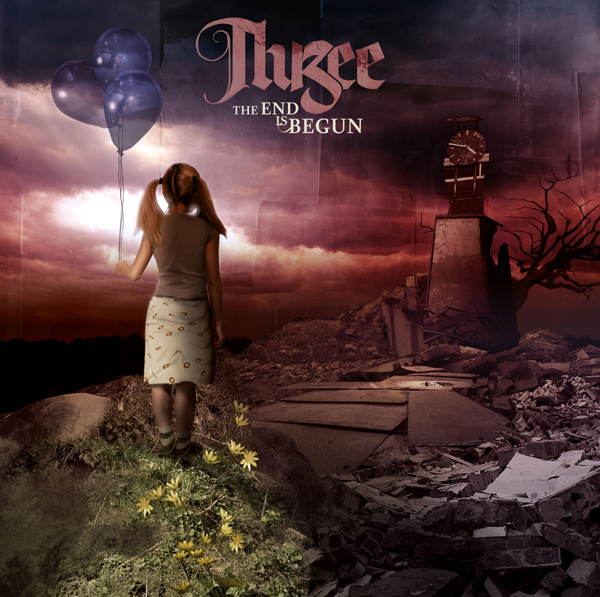 PS: When you're working on an album, how much of any given song is complete in terms of arrangement & such, and how much comes together in the studio?

JE: It's been different for each record. This time around we wanted to be really ready for the studio. Our rehearsals were like recording practice. We multi- tracked everything we played. We all wore headphones and listened back to what we'd done. We would discuss, debate and ultimately hone the songs and compositions. I think These Iron Bones was the only tune we ironed out in the studio. Now, lyrically speaking, some of these songs were finished in the studio. Serpents In Disguise was the last song to be completed lyrically and vocally. As soon as I finished I had to hop on a plane and go to the mix.

PS: What did Metal Blade offer that attracted the band to sign to them?

JE: Music history aside, it was their down to earth qualities and approachability that we found attractive. Metal Blade CEO Brian Slagel helped us load our trailer after the first show he saw us play. He genuinely loves the music and he's only a phone call away if we need him. We'd had bad experinces with larger labels in the past, so we wanted to go indie and build a solid foundation for ourselves.

PS: I'd like to get into a few lyrics. What's the story behind The Word Is Born Of Flame?

JE: It is the introduction to the album. It is the beginning but it is also the return to the beginning. It is death and rebirth. I've read in certain books of a void that must be crossed between this world and the next. It's almost like a confrontation with nothingness, which is to say, a profound self examination takes place in which one must face down the unknown parts of oneself. Imagine this song from the perspective of a soul departing the earth.

PS: What made you decide to remake Been To The Future for The End Is Begun?

JE: Billy had come out to one of my acoustic solo shows. When I played BTTF he just gave me a look and said "we're doing that song for the new record. We included it with 30 other demo ideas and it rose to the cream of the crop. Also lyrically and conceptually it really fits TEIB.

PS: 2 lines really intrigue me in One Way Town - "This is the story of a roller coaster child" and "You turn the other way in a one way town." What was the inspiration for the song & what did you mean by "roller coaster child?"

JE: Well it seems we ride the tides of our lives much like a roller coaster. To me a "roller coaster child" is the type of person that has higher highs and lower lows. It is a song about waking up, and feeling like everything is somehow backwards. Its about trying to break out of that cycle, to move against the social grain to reverse the pattern.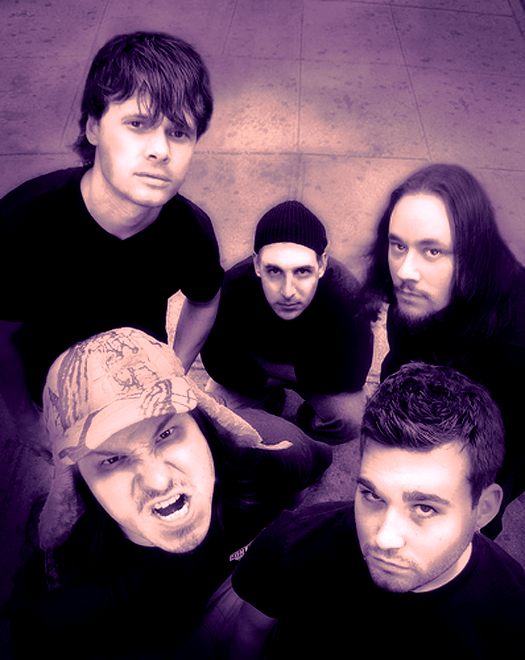 PS: Signs Of Life is chock full of odd images. Where did "a robot in a dildo factory" come from? I just love that line.

JE: It was the irony, the loneliness of robot creating something for an organic purpose it cannot possibly experience or understand. I don't know, it just seemed to make sense at the time.

PS: You recently did some gigs opening for Porcupine Tree. How did their audience react to the band?

JE: It was such a great match up. PT was even surprised at how well we were received by their so-called finicky fans. I think it's a smart audience and they enjoy music so right off the bat we've got quite a bit in common. The guys from PT had said on multiple occasions that we were the best band that had ever opened for them.

PS: Where would you like to see the band go musically & lyrically that it hasn't been yet?

JE: I just want to keep getting better at what we do. Did you ever write a song or perform music in a dream? When it just flows out and it so pure and so real and so in the moment... That's what I want to achieve musically and lyrically.

PS: Please name me 6 CDs you never tire of listening to.

JE:
Elliot Smith...................From A Basement On A Hill"
Kiss Kiss.........."Reality vs The Optimist"
Ojos De Brujos.................."Bari"
Led Zeppelin......................."Led Zeppelin III"
Imogen Heap...................."Speak For Yourself"
Anything by the Beatles



###







Table Of Contents

Contact