A Box With A Fox: The Musical Box Brings The Foxtrot Show To Ridgefield


article by John A. Wilcox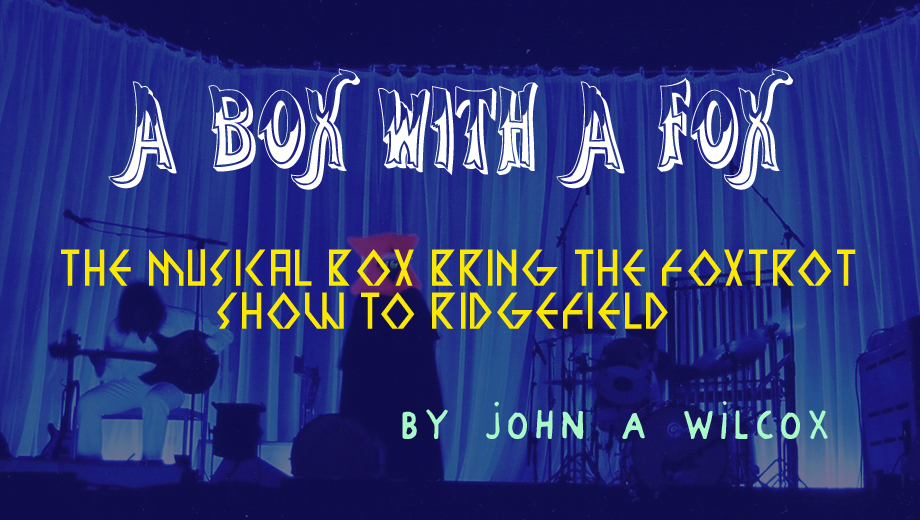 A Genesis Foxtrot show. Ah, the images that conjures! Costumes, lights, backdrops. This was a pivotal time in the history of Genesis. A step up to the big leagues. Peter Gabriel, Tony Banks, Mike Rutherford, Steve Hackett, and Phil Collins - aided by sound genius Richard MacPhail - were defining that sound fans of the Gabriel years came to know and love. The real progressive band that they were becoming really took another step when you listen to Foxtrot. said Musical Box bassist Sebastien Lamothe. They were getting a lot of credit for their performances and all the theatrics of Gabriel. A few black lights and a translucent curtain suddenly gave a new meaning to some of the music. It was a perfect setting for Peter Gabriel to start adding more and more costumes. You can tell it was a laboratory!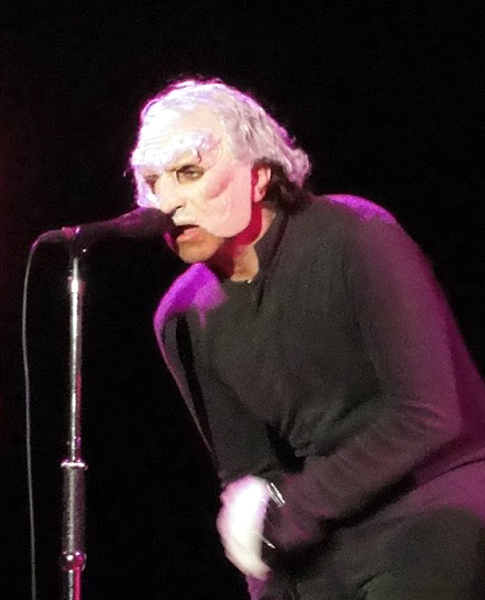 Genesis was growing more confident musically. With Phil Collins firmly ensconced on the drum throne, it gave bassist Mike Rutherford a new ally. Lamothe again : I think the possibility of venturing into more exciting rhythmic stuff with the support of Phil Collins gave a whole new dimension to the rhythm section. What Rutherford brought to the band was more interesting and a bit more aggressive. Lamothe elaborated on the difference Collins made during this period. Suddenly they had this guy that was - let's face it - completely surpassing them in terms of musicianship. His language was extremely versatile and extremely sophisticated. By the time Foxtrot was released, a typical live set included Watcher Of The Skies, Get 'Em Out By Friday, The Musical Box, Supper's Ready, The Return Of The Giant Hogweed, The Knife, The Fountain Of Salmacis and Can-Utility And The Coastliners in various orders night to night. Powerful!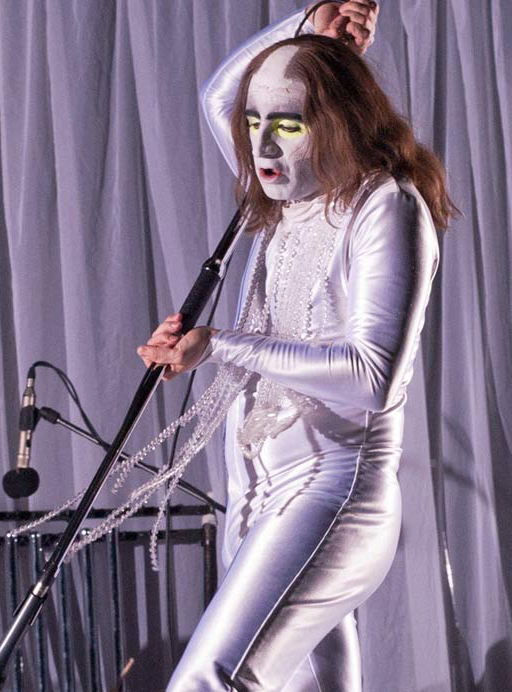 The Musical Box have taken on the task of capturing the sheer magic of this tour with relish. Lamothe : We are very attached to these pieces and Supper's Ready was probably the most adventurous piece they ever tackled. We crystallize very specific moments in time of what we found out from a few pictures, a few short videos here and there. In actuality their performances were almost never the same. Making a half-hearted effort to recreate a Foxtrot show was clearly not an option. We really went all the way this time on the Foxtrot show. As much as it's a simpler set, a simpler presentation than Selling England, there's a lot of intricacy to it, a lot of details. Specifically technically. We got a lot of Hiwatt equipment. I finally found the original bass pedals that Mike Rutherford would use for his whole career. I even had a discussion with Richard MacPhail. He pointed me in the right direction. We visited all the little dark corners and details for the Foxtrot performance. Diehard Genesis purists such as me with revel in an evening packed with emotional power.
The Musical Box
Sunday, February 8, 8 PM
The Ridgefield Playhouse
80 East Ridge
Ridgefield, CT 06877
203-438-5795
www.ridgefieldplayhouse.org



###







Table Of Contents

Contact