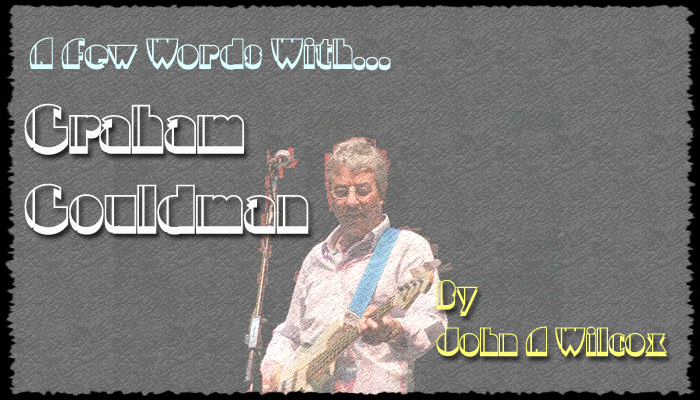 A Few Words With...Graham Gouldman


Interview by John A. Wilcox



Most human beings have heard the music of Graham Gouldman at some point in their lives. It may be a hit he wrote for the Yardbirds, the Hollies, or Herman's Hermits. His playing on Neil Sedaka's 70s comeback albums, or his 80s collaboration with Andrew Gold as Wax. Most likely it's a 10cc song. I'm Not In Love, The Things We Do for Love, or Dreadlock Holiday were hits across the globe. 10cc is heading to the Concert Hall at the New York Society For Ethical Culture in NYC on July 13 in conjunction with the band's 40th anniversary. Gouldman gave a ring for a brief chat before heading to these shores. Here's what we discussed...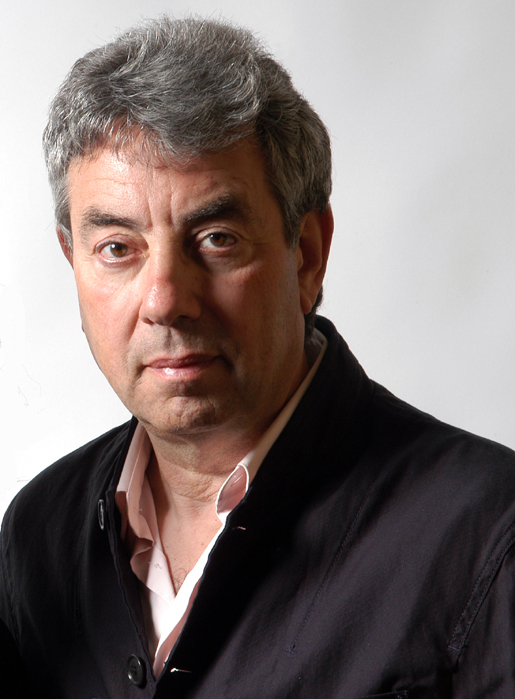 PS: 10cc is coming to the USA for the first time since 1978. Why so long between gigs?

GG: I don't know. That's the question everybody asks us. I can't quite give you the answer to that. Only to say it's about time!

PS: If I'm correct, this coincides with the 40th anniversary of the band...

GG: Maybe that's what it is. We've got a boxed set as well. Particularly over the past few years there's been a resurgence of interest in the band. It's sort of finally found its way over to your shores.

PS: How was it decided as to what songs ended up on the boxed set?

GG: Well, it's various album tracks that are important, I think. Particularly from the earlier albums. Really, to me it's the albums that were the four of us. Although there is some material - and great material - from after the time that Kevin and Lol left in '76 when Eric and I carried on. Tracks from the Deceptive Bends album and Bloody Tourists. So there's a really wide range of material there.

PS: Any surprise demos or unreleased tracks on the set?

GG: Not that I can remember. We never kept anything we didn't like. We erased it. So there's no sort of interesting outtakes or anything like that. We figured that if we don't wanna hear it, you don't wanna hear it either. Or that we didn't want you to hear it.

PS: Tell me a bit more about the boxed set.

GG: The original track listing was based on a Japanese compilation - a boxed set that came out many, many years ago. I gave that to Universal as sort of a starting point for this boxed set. Of course there is no sort of fresh 10cc material recorded since that came out. It's pretty much based around that, plus a few other tracks from various albums that Eric and I made post Kevin and Lol. The most important stuff is 10cc as the original band.

PS: Going back to that time, what changed when Kevin and Lol left to go work on the Gizmo?

GG: Well, it was a major change. Half the team went. It wasn't as if Eric and I, or me and Lol did all the writing or anything like that. It was quite equally split. Their influence was sadly missed. I thought it changed quite a lot. It gave Eric and I the incentive to prove that we could maintain the standards of 10cc even though it had changed. We had a big debate about whether we had the right to continue as 10cc. Eventually what we did was to go in the studio and just listen to what we did and thought "well it does sound like 10cc." There were various more practical reasons as well that we retain the name. We went on to have great success. It was different, though.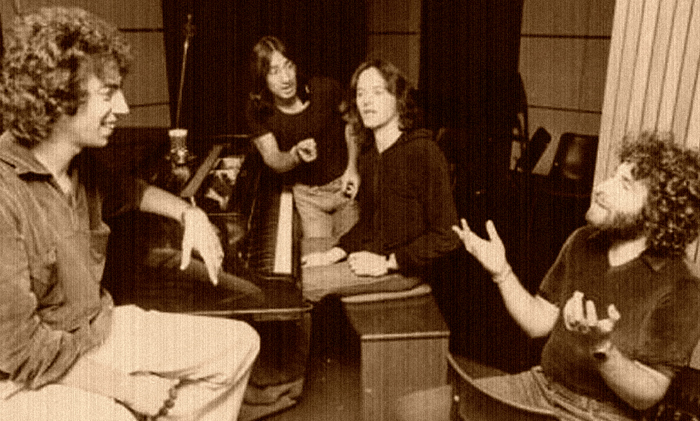 PS: When you play in NYC, what sort of show can we expect?

GG: First of all you're going to get a support act which is quite interesting. It's going to be us, but doing the songs I wrote in the 60s. That's the opening act. There's a couple of new songs as well. I've got a new solo album coming out. That seems the appropriate place to place those songs. We do some songs from the Hollies and the Yardbirds and Herman's Hermits. It's also a nice opportunity to introduce the other boys in the band. They come on one by one and play with me in that acoustic set. Then we go off and then it's 10cc time. You're gonna get all the hits and more. All the hits you would expect. I hope you know them all because there were some hits in Europe that didn't happen in America. I hope that you still like them anyway. Also some favorite album tracks of ours that we wanna do.

PS: How does the set list for a tour like this come together?

GG: It's trial and error, really. I'm not sure we're gonna do it in New York, but we do one track called The Second Sitting For The Last Supper. We love doing it, but we never found the right place for it. Now I've found the right place for it. I'm not gonna tell you where it is. It was a strange thing. Sometimes you don't know it til you do it. You can rehearse as much as you like. Once you start doing something in front of an audience - sometimes it changes quite drastically. We want to create a balance. You don't want to have too much melancholy stuff and you don't want to have too much bright stuff. Fortunately the 10cc material is so varied that lots of songs work. The set that we've got has been developed over many, many years and it works. I always like putting new material in because it's good for us to not do what we always do - to have a little bit of an edge to stuff. The one thing people always say when we play is "you looked like you were really enjoying yourself." They say it like they're almost surprised. Well, actually, we were! We always do. It's a fantastic band. We're very close to one another, very supportive, and it's a pleasure to do it.

PS: I'm looking forward to seeing Paul Burgess again. I last saw him in 1982 when he drummed for Jethro Tull on the US leg of the Broadsword And The Beast tour.

GG: He's a wonderful drummer. Paul and I always figure that we're the most important members of the band because the bass and drums have to be right on. Everybody else can go mad, but we've got to be there on time. So our job is the most important! (laughs)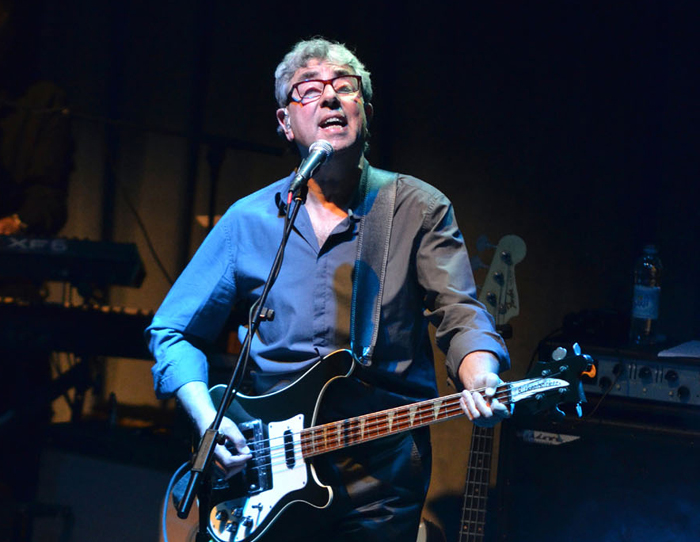 PS: Is there any song that just never worked well in a live sense?

GG: Only the placement of songs. Whenever we've done new songs, they've always worked, but sometimes they don't work in a particular context. The Second Sitting For The Last Supper is a good example. It was always awkward to find a place for it, but now it's got a good place.

PS: You have a new solo album coming out in August. Is it another "Thing" album?

GG: No, no. Enough with the "Things" already! I gave 2 "Things" and that's enough with "Things"! This one's come out quite quickly - 12 years! (laughs) I've loved making it. It is a labor of love, I must say. I'm very proud of it. I hope people like it.

PS: Who's on it with you?

GG: Well, it's a lot of me. One of the boys in the band - Mick Wilson - who's our main singer and percussionist. He's also a very fine drum programmer and drummer. He plays and sings on it quite a lot. There's a guy called Henry Priestman who I've worked with a lot. He was in a band called the Christians. There are 3 songs I've written and recorded with him. There's some songs that I've written on my own as well. I love collaboration, but there are some songs that are quite personal so they work best when you do it on your own. I worked with a writer / producer - the guy that actually mixed the whole album. A guy called Graham Pleeth. His great uncle was a very famous classical musician called William Pleeth. If you Google "William Pleeth" you'll see where Graham gets his musical credentials from. Some good people!



###





Table Of Contents

Contact