Progsheet - A Few More Words With...Steve Hackett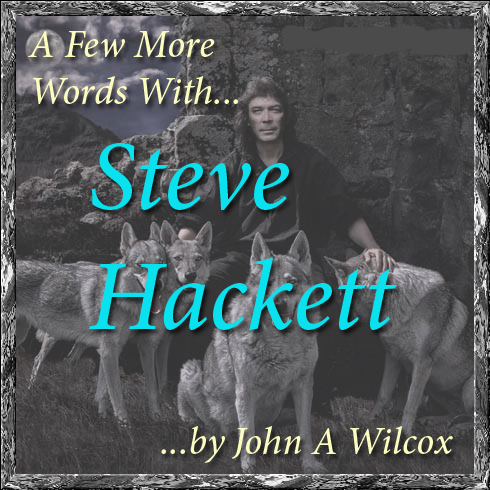 Interview by John A. Wilcox





Many's the time I've chatted with the gracious Steve Hackett. This time we had a brief talk about his latest CD - Wolflight. Short but sweet. Read on...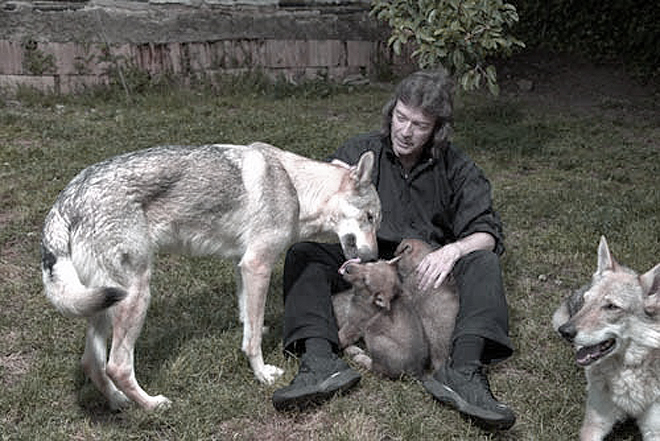 PS: Wolflight is very much a journey around the world & through time, I'd say. What fascinates you about bringing other cultures into your musical parlor, as it were?

SH: I feel I can learn from unfamiliar territory. I'm also fascinating by cultural crossroads. It all adds extra atmosphere and paints a broader picture. Travelling to different countries is inspirational. Each place has it's own rhythm and spirit.

PS: How big of a hand did Roger King have in the sonic landscapes of the album? Did he ever catch you off guard with his sound choices?

SH: Roger realised I wanted to give it a cinematic feel and use orchestral colours to broaden the sound range. Most of the time we arrived at the final picture via ongoing conversations. It was more satisfying than surprising! I'm invoices with all the close detail and the arrangements are what concern me.

PS: Dust And Dreams & Heart Song feature a name I've not heard since the 1990s: Hugo Degenhardt. How & why did Hugo come back into the picture for those tracks?

SH: Hugo is a stunning drummer whose drum kit has a distinctive sound. I felt that he was perfect for Dust And Dreams and Heart Song.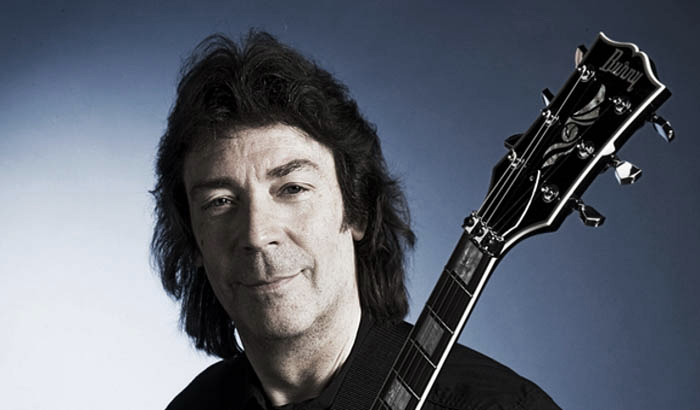 PS: For this album, what were the most important roles the guitar played in terms of mood and movement?

SH: Because it's my main instrument, I'm able to work at opposite ends of the spectrum with the guitar. Electric at one end and Spanish guitar at the other. The primal scream and cry of the electric is an instrumentalist's answer to the human voice, whereas the classical guitar is the equivalent to a piano for a keyboard player. The sighing gentle romantic quality is one thing and then there is the hard percussive sound played with nails up at the bridge to get that really bright tone.

PS: What piece took the longest to complete & why?

SH: The longest was the title track Wolflight, because it went through so many styles and genres in one piece, with many dimensions and always keeping up the tension. I also wanted to assimilate them so that the whole track had an overall atmosphere.

PS: Loving Sea is an incredibly direct piece of fun. Can we expect to see more of this side of you in the future?

SH: I loved doing the voices and guitars for that one. It always feels good to contrast the heavier numbers with something light and sunny. I want nothing less than a trip around the world with my albums! Loving Sea was inspired by a wonderful lagoon ride on a speed boat, looking out for dolphins and indeed all of nature in the Yucatan, Mexico.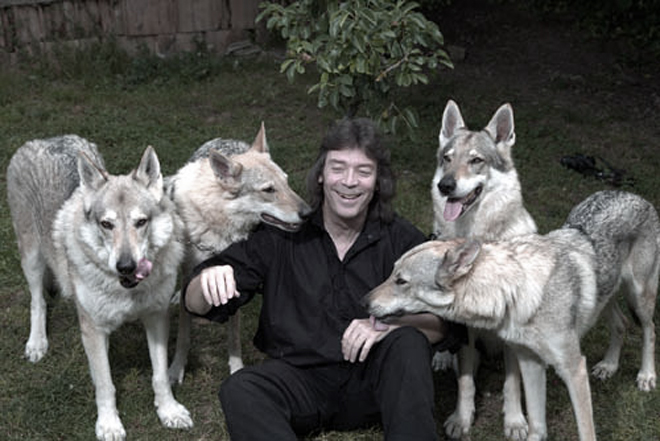 PS: How much of a role does the make / model of guitar in your hands effect your approach to a piece?

SH: The Fernandes sustainer guitar gives me something unique. The upper harmonic that gets generated by it is so vocal in spirit. It helps my fingers to fly with enthusiasm. Once the sound is inspiring I feel I can go anywhere with it.

PS: The album has a massively broad palette of instruments on it. What inspired you to utilize so very many tools?

SH: I wanted it to be a trip around the world and also back in time to have a sense of the links between the exotic ancient world, tribal cultures, the blues of the deep American South, the heady aroma of the East with both the romance and hard edge of western music.

PS: Where do you feel humor inspired you on the album?

SH: The beginning of The Wheel's Turning has something of malevolent fairground macabre humour. I tend to go for black comedy when humour is involved.

PS: How much has the Wolflight album influenced whatever comes next for you in the studio?

SH: It's affecting it greatly because the response to Wolflight has been so strong. People like the mix of group and orchestra, as well as the exotic elements. I feel everything as a musical adventure. The next album will continue the adventure on from Wolflight. Another album, another Odyssey.



###





Table Of Contents

Contact