Nad Sylvan Leads Steve Hackett Into Fairfield!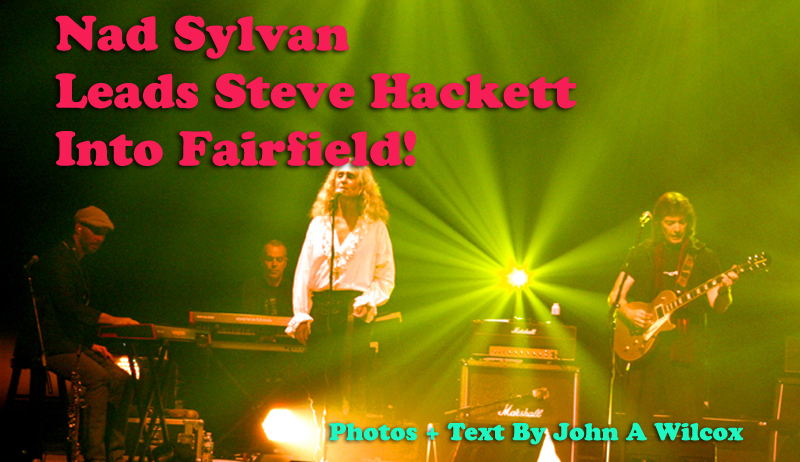 Photos and text by John A. Wilcox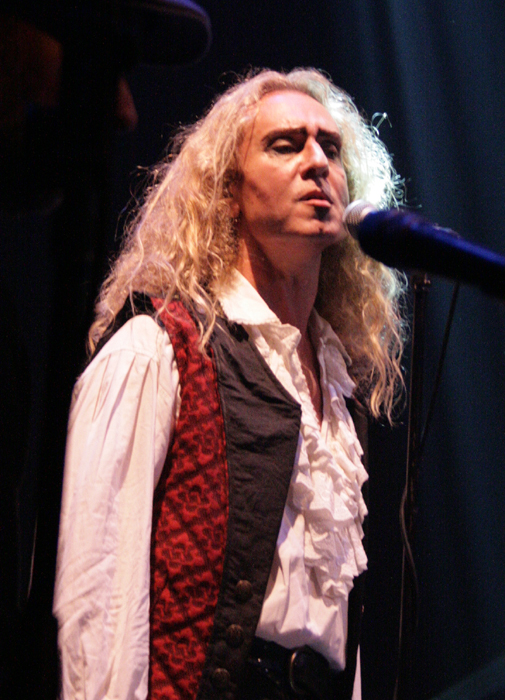 I believe it was at the old Sam Goody's here in Westport, Connecticut that I bought my vinyl copies of both Voyage Of The Acolyte and Please Don't Touch by our own dear Steve Hackett. I bought the 1st in 1976 & the 2nd in 1978. I believe I owned both on vinyl, 8-Track, cassette, & CD. You might say I am fond of those albums. An understatement! Ever since his days as the definitive guitarist for Genesis, I've followed the entirety of Hackett's career right up to his latest release - Wolflight. Hackett is not just a progressive artist, he's a highly imaginative one. Many of his albums are cinematic excursions into worlds of sound.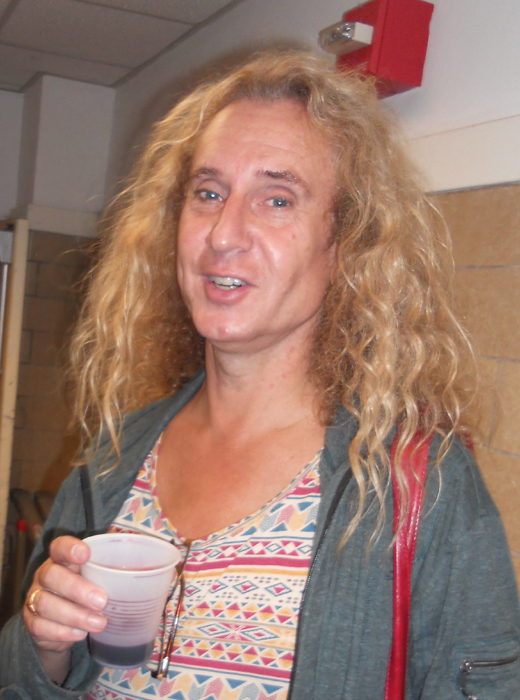 Over the past few years, Steve Hackett and a stalwart roster of Hacketteers have brought classic songs from his days in Genesis to stages around the globe. This tour is a bit different. The new Hackett show features 2 sets. The 1st is a set of solo numbers. The 2nd is a set of Genesis tunes. On the Genesis side, the band are performing songs such as Get 'Em Out By Friday, After The Ordeal, and Cinema Show. I asked Hackett vocalist & 17th century vampirate Nad Sylvan about the audience reaction to the Genesis Material. He immediately pointed out The Musical Box from Nursery Cryme. We end with The Musical Box which always gets them on their feet! I think we've done it close to 200 times now, and every time the people stand up - it really gets to them in a nice way!

As new old songs from the Genesis days work their way into the show, how does Sylvan choose to tackle the material? You grow into it. You go "hmmm... I can do a little bit of this, I can do a little bit of that." You realize what you can bring into the show in terms of the theatrics I get into. It's great fun. This time I'm more rhythmic than ever. I move to the rhythm of the songs even if I just grab the mic, I do it in time with the music.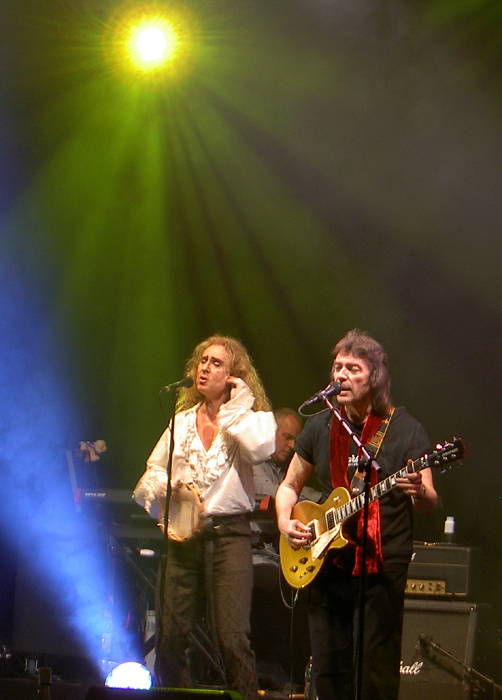 A new addition to the band on bass and 12 string is Roine Stolt. Stolt is perhaps best known as vocalist / guitarist / chief composer of Swedish proggers The Flower Kings. Stolt and Sylvan also work together in Agents Of Mercy - a prog project with a bit of Goth thrown in for good measure. I asked Nad Sylvan what Stolt brings in to this band. He's very much into dynamics. He's into playing softly. Playing hard. He's totally on the volume control. He's very keen on making it sound alive and fresh. He plays very much like the originals but he's adding his own flavor as well. Not copying everything note by note - he adds his little thing. I think he's doing really good for not being known for playing bass. I know he played bass on some of the earlier Flower Kings albums. But live, I don't think he's played bass since the 70s. He's doing a wonderful job.

As far as the set drawn from Hackett's solo records, 1 song really caught my attention - the emotional Icarus Ascending from the Please Don't Touch album. How would Sylvan approach that vocal? I had to ask Steve exactly what the lyric meant. It's actually about him leaving Genesis. He explained to me what every sentence means. It was actually my idea to bring the song into the set. A lot of people weren't aware of my ability to use the lower registers of my voice. You don't really find that in the early Genesis stuff. I'm really a baritone singer. I go deeper down than I have in a long time and I find that very emotional. It works and people love it. Icarus Ascending joins numbers like Star Of Sirius, Loving Sea, and A Tower Struck Down on Steve Hackett's Acolyte To Wolflight tour. The band touches down in Fairfield, CT's hot new venue - The Warehouse on November 22. Do not miss this one!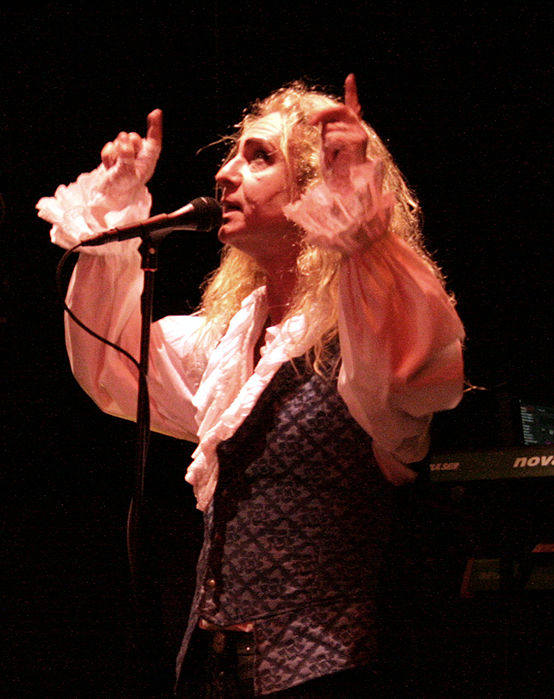 Steve Hackett
Sunday November 22 at 8:00 PM
The Warehouse
70 Sanford Street
Fairfield, CT 06824
Fairfield Theatre / Warehouse

###
Table Of Contents
Contact