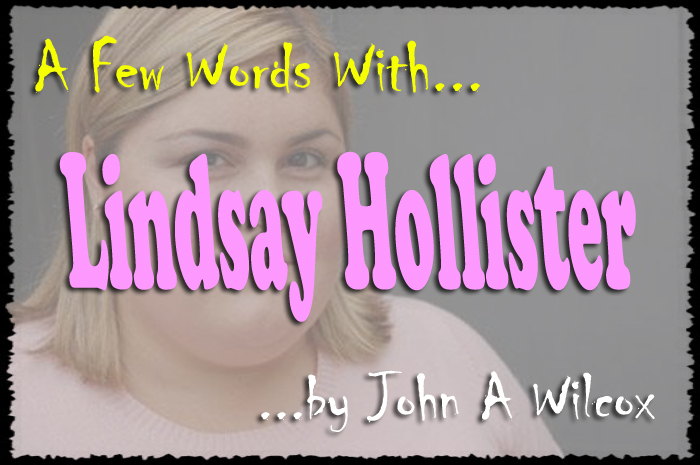 A Few Words With...Lindsay Hollister


Interview by John A. Wilcox



You've seen her on shows like Boston Public, Nip/Tuck, and most recently Necessary Roughness. She was also Steve Carell's dance partner in the film Get Smart. Lindsay Hollister is the beautiful young actress in question. Ms Hollister was gracious enough to grant Progsheet an interview and here's what she had to say...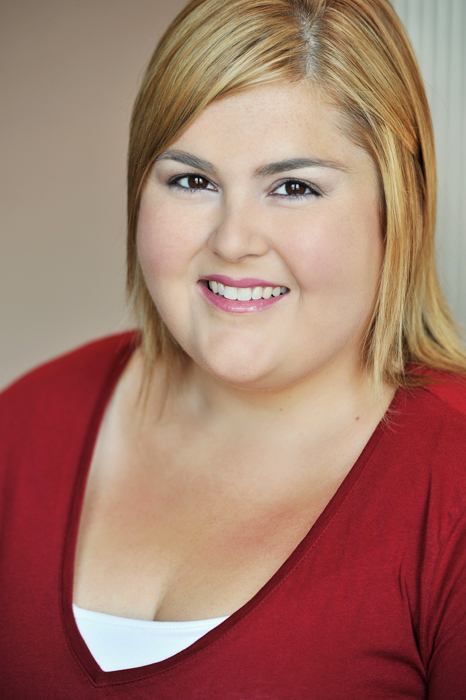 PS: How difficult a decision was it to uproot from Ohio to move to Los Angeles?

LH: It wasn't a difficult decision because it seemed like a natural progression. I knew I'd go to college, study and move to LA to pursue film and tv. I've always said that I don't dance or sing, so why move to NYC? Though theatre will always be in my blood and I hope to do a NY show one day.

PS: How long were you living in LA before you got work as an actress?

LH: Almost a year. I got an agent quickly, but I wasn't union yet so it was more difficult to get me out being non-union. Then came Boston Public.

PS: Where were you & what were you doing when you heard that you got a role on Boston Public?

LH: Funny enough I was still driving back from the callback! I was all the way down in Manhattan Beach (about a 30 min drive without traffic from LA) for the audition and they asked me to stay the same day to go to the callback or producers session. The session was at like 5:30, so by the time I got on the road to go back to LA, there was bad traffic. I was about five minutes from home when my agent called and told me to pull over. It was surreal I found out that fast. I remember when I got back to my apartment I had to sit down and just think "wow, this changes everything".

PS: What motivated the Christine Banks character in your eyes?

LH: I think Christine was always motivated by her emotions. She was being bullied on daily basis and instead of hiding, she fought back. She was a strong character with a lot of heart. I just loved playing her. She was a lot like I was in high school. I was made fun of all the time, but I didn't run away from it. I'd be right back in someone's face being sassy. I learned to be scrappy like that.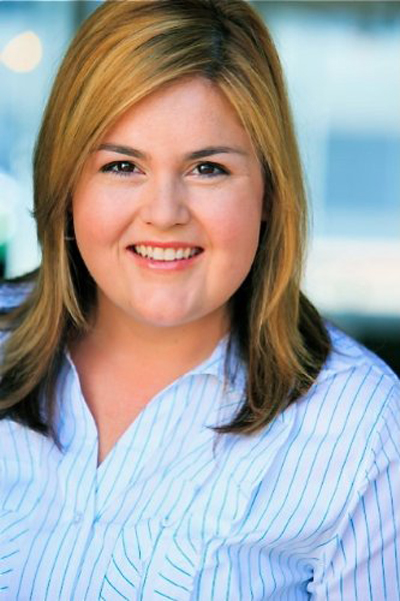 PS: Disfigured dealt with size issues and how we look at ourselves. Is this a big issue in Hollywood in terms of getting roles and the type of roles available?

LH: Hollywood always has and always will be sized obsessed just like the rest of our country. I think there's a fat person inside of every single person out there. It's the one thing we can all become is fat, regardless of race or gender. Roles are extremely limited in Hollywood for fat people, but more than that for fat women.

PS: Are there any strides being made in that regard, or are curvier women still not offered leading roles?

LH: We think there are being strides made, like Melissa McCarthy coming out so strongly last year. I love that she's been around for over a decade, but everyone acted like she had just been discovered. Bridesmaids did a lot for obviously her career and the girl who played the roommate, Rebel Wilson. Now that girl has been taking off. Comedy is like the one area where fat women are acceptable. Sometimes.

PS: You danced with Steve Carell in Get Smart. Was that a fun set to work on?

LH: Amazing. Being on a big budget film is pretty awesome. The cast and crew couldn't have been nicer. I mean it's not a bad day when you are dancing cheek to cheek with a star like Steve Carell. He's such an incredibly kind and down to earth person. Everyone should be a fan. Annie Hathaway too.

PS: You were the lead in Blubberella, a sort of parody of the BloodRayne films. This was, if I'm correct, your 2nd film working with Uwe Boll. How did the project come together and how did you become involved?

LH: I did my first film with Uwe because he saw me in an episode of My Name Is Earl. Totally random and thought to put me in Postal. A few years later at a screening for Postal, he brought up the thought of the BloodRayne parody, I thought it was a brilliant idea.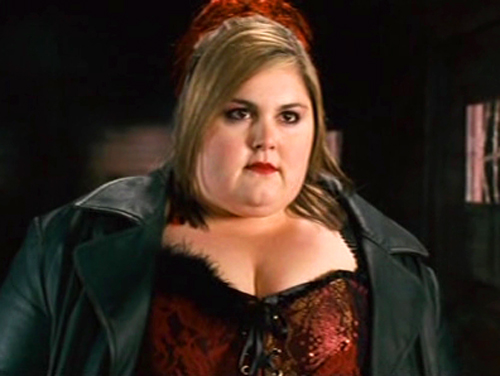 PS: Was this a difficult film to tackle for you?

LH: In a hundred ways. I knew there would have to be fat jokes, it's a spoof movie for gods sake. But then as we went further with the project, I learned we had to film along side BloodRayne 3. In 30 days. Well, one movie is hard enough to film in a month, let alone two. And we didn't have a script. Just basically winged it, threw in random lines, got one take and had to cut a bunch of important scenes because there just wasn't time after BR 3 finished getting what they needed. It's about as hot mess of a movie story as it ever gets.

PS: You did some writing on this film. Is that an area you'd like to explore more in the future?

LH: Sure, I'd love to write more and have written many scripts in the past. It's a great creative outlet and makes me feel so in control in an industry that as an actor you always feel out of control. I'd love to at least do comedy movies and throw in some improv. Some really funny stuff can always come up in the heat of the moment while filming.

PS: What must a script have to draw your interest?

LH: Any part for me in it? I'm not picky. Well, to an extent. I used to say I wouldn't do anything too terribly offensive, and then there's this movie out there called Blubberella. Sorry.

PS: I remember watching a little clip about From Bubba With Love a year or two ago and it seemed like such a sweet story. Is it any closer to finally coming out?

LH: Oh, that's such a sad story. I don't think it will ever see the light of day. I had such a beautiful time in North Carolina filming the movie back in early 2007. I guess the director needs money to finish it and won't let anyone see it. I worked with some amazingly talented people like Burgess Jenkins who will be starring in Nashville, a tv show for CBS this fall. Too bad the film never made it out of the can.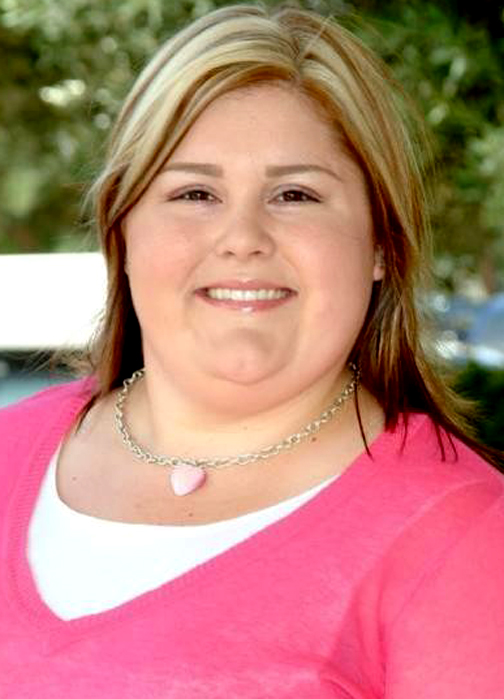 PS: You have a film coming out in the near future called Sweet Talk. What's it about and what interested you in appearing in it?

LH: It's about a phone sex operator who engages in a fantasy affair with a caller one night. That's not the part I play, I play the other girl working in the call center with the main character (Natalie Zea of Justified). I loved the role because the character is so sweet, but then has to turn on this other side when taking calls. It was beautifully written by Peter Lefcourt who's produced and written on everything from Cagney & Lacey to Desperate Housewives. The big pull was the director, Terri Hanauer. It's unusual to work with a female director, and I had not worked with one since I did Boston Public. She was incredible. Kind, generous and able to really make me think about the character and guide me through scenes in a way I never had been worked with before. I can't wait to see it. Natalie Zea is pretty freaking awesome too.

PS: Of all your work to date, is there any 1 role that you've enjoyed above the others?

LH: For pure experience of being a working actor, Get Smart. But for the one that changed me as an actor, Nip/Tuck.

PS: What would you like to do in the film & TV industries that you've yet to tackle?

LH: Have something I've written be made. That would be really cool.

PS: Please tell me 6 films you never get tired of watching.

LH:
Halloween
The Shining
The Devil Wears Prada
The Bourne Identity
Dawn of the Dead (remake)
The 40 Year Old Virgin



###





Table Of Contents

Contact