A Few Words With...Hyapatia Lee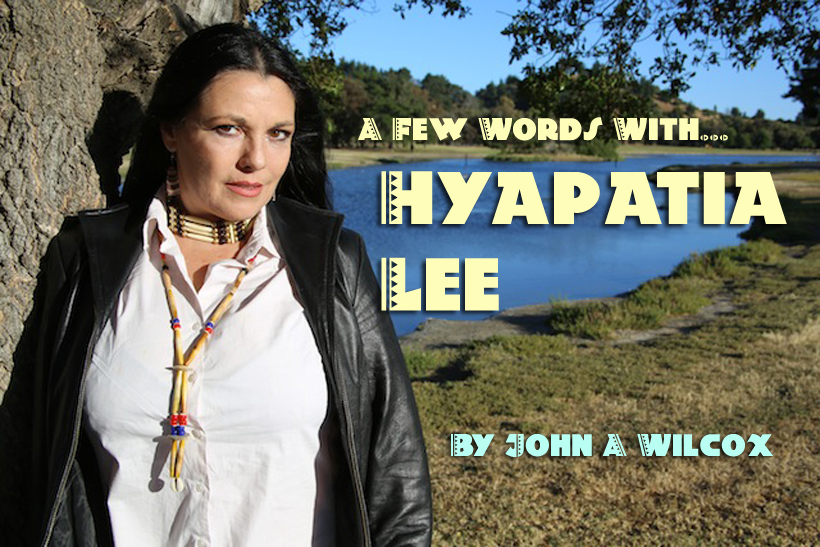 by John A. Wilcox

All through the 80s and 90s Hyapatia Lee was a major force in the adult film industry. She was (and is) strikingly beautiful, with her Irish / Cherokee features and a body to die for. She was a rarity in the business as she was also a solid actor. At the peak of her career, she left for what seemed like parts unknown. In recent years she surfaced as a writer for High Times. Hyapatia Lee recently granted Progsheet an interview. We discussed anything and everything...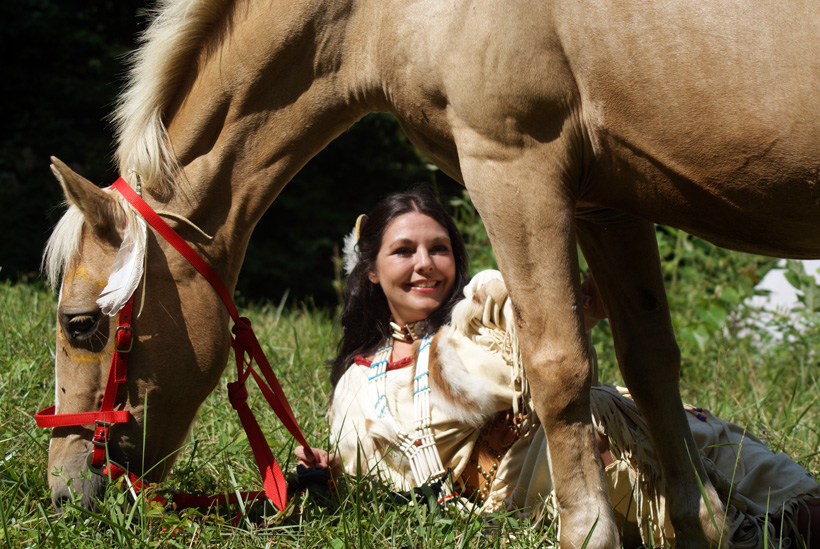 PS: Where were you born?

HL: I was born in Indianapolis, Indiana.

PS: What were your main interests as a child?

HL: My main interest as a child was dancing. I was enrolled in dance classes early, as I couldn't sit still when watching the many musicals my family enjoyed on television. I would try to do the moves I saw on TV. I wanted to take ballet more than anything, but I was too young and so I tried gymnastics, tap, and jazz until I was old enough for ballet. I did my first solo performance, a tap number, at the age of four.

PS: Do you come from a creative family?

HL: My family was very creative in many ways. I was born to a young mother and raised by my grandmother. Her sister, Atchie, was a very big influence in my life. Both my grandmother and Atchie loved classical music and opera. I was surrounded by beautiful music all the time at home and we went to the symphony and enjoyed operas frequently. Atchie played piano by ear and my grandmother played violin. I started learning to play the violin at the age of nine. It was around the same time that I was introduced to performing in theater and I fell in love instantaneously. I subsequently began auditioning for roles in local community theater groups and played Helen Keller in The Miracle Worker, Chava in Fiddler On The Roof and several other roles.

PS: At what age do you recall first taking an interest in the arts?

HL: Atchie paid for my voice and dance lessons at Butler University in Indianapolis, Indiana when I started high school and I began landing more roles in community and dinner theater in musicals like Louisa in The Fantasticks, Nancy Twinkly in Little Mary Sunshine and others. By the time I graduated high school at the end of my Junior year (I graduated early) I had appeared in 72 different plays and musicals. I earned my high school credits early and the school I attended was rather rough. A shop teacher was stabbed by a female student, the librarian blinded with a baseball bat in the parking lot and I remember sitting in class one day while shots were fired in the hall. I took my last two required classes in summer school and graduated before what would have been my senior year.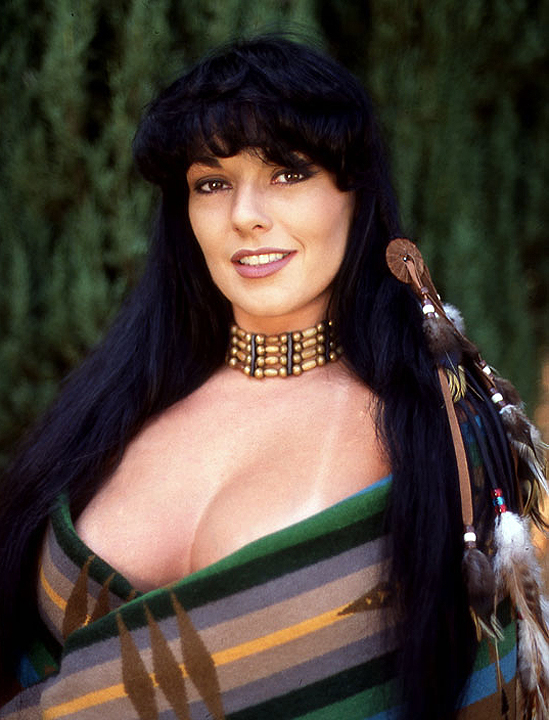 PS: Were you more of an indoor or an outdoor kid?

HL: I loved the outdoors. Even though my grandmother and I lived on a small postage stamp sized lot in the middle of Indianapolis, we spent as much of our time outside as we could during the summers. We didn't have air conditioning, and the breeze was a cool relief from the hot and humid air. The nights were spent mostly outside sleeping on a large chaise lounge. When it was too hot, we would retreat to the basement where my grandmother had her sewing room. She and her sister, Atchie, made custom draperies for an interior designer.

PS: So you're in your late teens and you win a Miss Nude award. Thinking back, what was your mindset at the time?

HL: We need to go back a bit. I had just graduated high school early, was obsessed with theater and in need of a job. College was out of the question. There was no money. My grandmother was on social security. My parents were not at all involved in my life and would not contribute one penny. My father had his own family with three children. My mother had a son from another man and was in a relationship with a woman who had four kids. I started working the front desk at the Black Curtain Dinner Theater where I had just finished choreographing Kiss Me Kate. The owner, Randy Galvin, had several properties next to the theater, including an intimate theater that would make a perfect dance studio. I asked if I could rent it by the hour and open a dance studio. He agreed and I was now spending almost all of my time in Talbot Village, an area on the near north side of Indianapolis where musicians and artists lived and worked. I decided to move to the area. Randy Galvin had an apartment for rent in the area next to the Black Curtain Dinner Theater and I rented it.
Less than a month later, a man broke in and I woke up with him standing over me with a pair of scissors at my throat. He raped me. I called the police and eventually ended up in a halfway house for people struggling with severe trauma. When I was 9 my birth mother had taken me from my grandmother's house to Florida where my stepfather sexually abused me. At the age of 14, I ran away one day after I graduated 8th grade and went back to my grandmother. I buried that experience and concentrated on school and theater. When this man broke into my apartment, I had to unbury it and actually process the experience.
This all caused a split. There were times when I did things I did not remember. I discovered I had gone out to clubs to participate in amateur strip contests. Because of my dance background, I was winning. As I could not longer hold down a day job due to my emotional state, this led to my dancing in clubs. I was under 21, so I could not be in the club between my shows. Perfect! I could perform my show for twenty minutes and sit in the dressing room during my down time.
I began work at the Red Garter. There were dancers who traveled on the road and made much more money. Every week we had a new feature. These features made even more money for things like appearances in magazines, titles won in beauty pageants and most of all, for appearing in adult movies. The seed had been planted in my mind.
The Miss Nude Galaxy contest was coming up in Roselawn, Indiana and many of my co-workers were planning to go and I was invited. I was shocked when I won, but very happy as I knew this meant a raise! Furthermore, there were photographers from several men's magazines there and I landed a layout in Cheri which further increased my worth.

PS: How did you come to choose Hyapatia Lee as your professional name? Did you consider any other names?

HL: I chose Hyapatia Lee as my stage name for several reasons. There was a child born to a distant relative in my family that was named Hypatia. She died shortly after birth. Hypatia was a Greek mathematician who was murdered by the Christians outside of the library of Alexandria trying to protect the books they also wanted to destroy. I was drawn to the name for these reasons. I added an "a" after the "y" to make is sound more like a traditional Cherokee name and to not offend the spirit of the original Hypatia. The surname Lee is the name of my maternal great-grandmother and the name that has been handed down matrilineally from my Cherokee ancestry. This is the tradition of my tribe. Men took the last name of their wives and so my husband Bud took the last name of Lee as a stage name. I never gave consideration to any other stage names.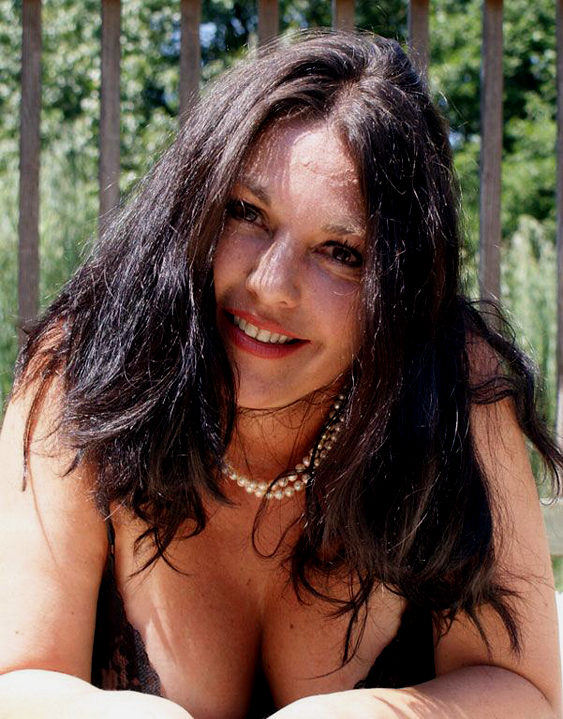 PS: Talk me through the transition into the adult entertainment biz.

HL: I met my husband Bud after being crowned Miss Nude Galaxy the first time. One could not enter the contest the year after they had won, but I did enter and win the subsequent year. By that time, Bud was my husband and this gave me the security I needed to take full advantage of my new title. I started dancing on the road with Bud at my side.
While dancing on the Michigan circuit of theaters that played adult movies and had dancers between the showings, I met Harry Mohney who owned the theaters I was dancing in, as well as Caribbean Films. He asked me if I would like to make adult movies and I was able to write the first script of my first movie with Caribbean Films. I went on to write many scripts for Caribbean Films, including the most expensive X-rated movie every done, The Ribald Tales Of Canterbury, an adaptation of Chaucer's Canterbury Tales.

PS: Looking back at that time, what is the most positive thing you take away from it?

HL: Looking back, the business was very empowering for me and I not only earned a comfortable living while touring the world but also learned a lot about the world and myself.

PS: What led to your decision to leave that business? Was there a single event, or just a change in where you wanted to take your life?

HL: I left the business for many reasons. Bud and I had gotten divorced and it was ugly. There were rumors flying around the business about everything from my being a drug addict and/or an alcoholic to my being unreliable, a bitch to work with and grossly overweight. I was told my manager was spreading these rumors. It was obvious my career was being sabotaged. At the same time, I was not getting any child support for the two sons Bud and I had while we were married and that were in my custody.
The business was experiencing backlash from allowing people who had been infected with HIV to work. There was a big push towards condom use on set and two representatives from the adult performers were chosen to speak to the companies about the issue. I was chosen to represent the actresses. This was not well received. I grew tired of fighting to be involved in a business I no longer respected.

PS: With a stressful divorce, leaving your main source of income, and kids to raise, what was your next step forward? This would be the mid-1990s I believe.

HL: In the mid 1990s I focused on my music career. I had previously released my first album on SRO Records. The Two Sides Of Hyapatia Lee was country music on one side and comedy on the other. One of my cuts, Rub-A-Dub-Dub Two In A Tub, made it to number 3 on the Dr. Demento Funny Five. I put together a band of musicians and wrote my own music for my album Double Euphoric. My band toured the southwestern United States for a bit. I still had my home back in southern Indiana and I felt more comfortable there, so I put together another band and toured the eastern United States for a while. I fell in love with one of my guitar players and we married in 1997.

PS: Let's talk about your heritage. You mention your Cherokee heritage quite a bit. How does it inform your daily life?

HL: In my daily life, I can't say that my Cherokee heritage would be readily visible to the casual observer. I burn sage and sweetgrass for blessings and to honor those in need of prayer. I used to attend pow-wows on a regular basis, not so much anymore. In Indiana, I was the Blessed Woman for the Lost River Band of the Cherokees in Mitchell, IN for a few years where I taught the language and traditions, supervised healings and sweat lodge ceremonies.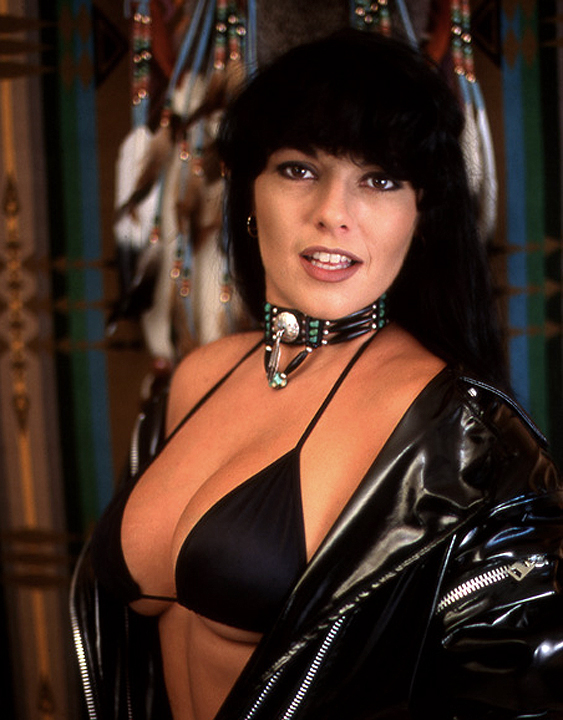 PS: Through all the adversity and changes in your life, was the theatre still an important part of your core?

HL: I have gone back to the theater throughout my life now and then. My participation in the adult movie industry satisfied my need for acting considerably. I was even able to write a large number of my movies. After I left the adult movie business, I began doing theater again in Indianapolis, Nashville, Indiana, North Hollywood, CA, and more recently, in Pueblo, Colorado.

PS: As you transitioned from the 1990s to the early 2000s, what was driving you inside? Where were you looking to take your life?

HL: In the later part of the last century and the first part of this one, I concentrated on raising my children. I had a stillborn son in 1997 due to premature labor. This naturally increased my depression and I began to fervently put into practice the things I had been learning. I spent all my waking hours working on my path to emotional balance. I immersed myself in the traditions of my culture. I home schooled my two sons and focused on my native roots by learning from an assortment of medicine men and women across north America. Two of my favorite teachers were Gladys Tantaguideon, whose brother Harold was the last chief of the Mohicans, and Harley Swiftdeer Reagan. I wasn't thinking about my career or where this was all headed, my concern was to find answers for my own emotional pain. I felt the mental health system was woefully inadequate. The medications I was on did little to relieve my depression but increased my physical discomfort noticeably with their side effects.

PS: What answers did you eventually find for your emotional pain?

HL: The answers I found to my emotional pain are too numerous for the scope of this interview. I have recently published Native Strength - The First Step On The Path To An Indomitable Life, which is the first in a series of books designed to introduce these traditional methods to those who may be seeking help.

PS: In the present day, you do work for High Times. Tell us a bit about that.

HL: I love working for High Times and my book incorporates cannabis as has been used for centuries to help with centering one's self and quieting the external world. I wrote to them almost four years ago to broach the subject of a sexual advice column similar to the one I wrote for Cheri magazine for five years. I have been working for High Times for over 3 years now.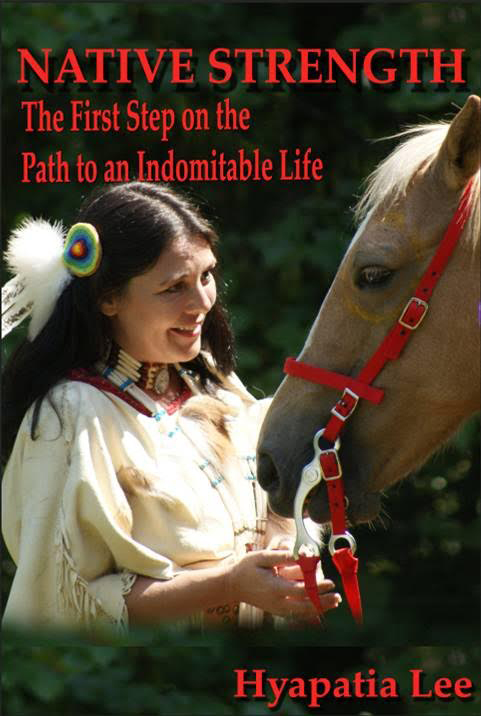 PS: What aspects of cannabis are you discussing?

HL: I am well versed on cannabis and discuss its' many uses in my chapter in Native Strength. The following is an excerpt from the chapter.
Native Americans have always respected and used "teaching plants". By far the most commonly used and most beneficial is cannabis or marijuana. Whether it was smoked or eaten, its use has been verified around the world and dates back to the beginning of man himself.
Marijuana was a name given to the familiar plant cannabis in order to perpetuate propaganda that would turn the country against it. It was used to make canvas, a very familiar product used by sailors, painters and everyone in between for its strength and durability. Bibles, maps, clothes and books were made from cannabis. People knew this plant and loved it, so in order to make the people fear it, a new name had to be used and cannabis became marijuana. A thorough explanation of this can be found it the book The Emperor Wears No Clothes by Jack Herer.
The Cherokees call it Gatunlati and legend says it was brought to this planet by the star people who seeded our world with what we know as humanity. The story says that this plant was so important that they thought it integral to the survival of the species. The very planet the star people came from was called Gatunlati in this plant's honor, or perhaps visa versa. Whether aliens or star people walk among us is up for debate, the values of cannabis are not. I am not exaggerating when I say it could revolutionize the world. Until fairly recently in history it was highly prized for its many uses.
Hemp is simply a strain of the cannabis plant that has little or no THC, the ingredient that causes one to feel "high". Hemp was legal tender (money) in most of the Americas from the mid 1600s to the early 1800s to encourage more American farmers to grow it. One could even pay their taxes with it. There were laws requiring the growing of cannabis in Connecticut, and Massachusetts and one could even be jailed for not growing it during periods of shortages in Virginia. George Washington and Thomas Jefferson grew it and Benjamin Franklin had a paper mill that used cannabis to make paper.
Some cannabis strains can reach a height of twenty feet in a single growing season. One acre of cannabis in annual crop rotation over a twenty year period would produce as much pulp for paper as over 4 acres of trees being cut down during the same twenty year period. Furthermore, the process to produce paper from the hemp would use less than ¼ as much polluting chemicals to break it down. In addition, hemp can be bleached by a process that is far safer for the environment.
Hemp makes a much better cloth than does cotton. It is four times as absorbent and lasts longer. Cotton depletes the soil when grown, whereas hemp replenishes the soil and even breaks down clay and rocky soils. Cotton requires a tremendous amount of herbicides and pesticides as compared to hemp and only reaches a height of four or five feet.
Cellulose is a biodegradable organic polymer. It is a biodegradable replacement for plastics. Hemp hurds are 77% cellulose which can be used in the production of chemicals, plastics and fibers. This is a higher cellulose content than even sugar cane. Furthermore, cannabis has a short growing season and can be harvested twice a year in most places. Each acre of hemp is estimated to be able to yield 1000 gallons of methanol or 500 gallons of gasoline. Hemp seeds contain 30% oil which can be used to make high-grade diesel fuel as well as aircraft engine fuel and precision machine oil. Throughout history all over the world, hemp seed oil has been used for lamps long before whale oil.
There was a conspiracy perpetrated by newspaper, textile and chemical manufacturers to eradicate cannabis from the competition. Through the use of propaganda, cannabis was now referred to as marijuana and stigmatized for its recreational use. The complete story can be found in Jack Herer's book and I highly recommend it for anyone who is interested in the history that made criminals of innocent people.
While the large chemical companies of the last century profited greatly from the demonizing and renaming of cannabis, the world has suffered. Not only has our environment been damaged considerably, but there have been major wars fought over oil fields and petroleum reserves. In the summer of 2016 the news in Colorado Springs reported that compared to the temperatures in the 1970s, the average daily temperature has risen by twenty degrees! Surely burning fossil fuels and contributing to that warming cannot be a wise long term plan for our future. Whatever we can do to diminish that impact would seem to be a step in the right direction. I don't believe anyone needs to be reminded that Native Americans honored the earth passionately.
After several decades of research, scientists studying the effects of cannabis have discovered how the active ingredient works on the brain via a system called the endocannabinoid system, or the ECS. It is important to note that cannabinoids are produced naturally by the body in addition to being found in cannabis. Yes, you read that right. Cannabinoids exist in the body of all people, whether they have ever been exposed to cannabis or not.
The flowers of the female cannabis plant can provide relief to a myriad of ailments. In Colorado Springs, the Stanley brothers have developed a strain called Charlotte's Web. It is a strain that has high cannabidiols and has almost no THC, the psychoactive ingredient, and was named after a little girl who suffers from Dravet syndrome which manifests in hundreds of seizures a week. Her doctors had advised her parents to put her in a medically induced coma to await her death. She was unable to attend school, walk, talk or interact with other children. She was five years old. Today, thanks to cannabis, she is a happy, active child who attends school and has learned to read, ride a bike, play with her friends, and her other accomplishments are numerous.
Since her story was seen on the CNN documentary Weed with Dr. Sanjay Gupta in 2013, hundreds of families have sought out treatment with Charlotte's Web. Unfortunately, it is illegal to transfer the oil made with the plant from one state to another. This has resulted in an influx of families with very ill children being forced to move to Colorado in search of relief for their children.
The influx of people seeking legal cannabis for medical and recreational use has boosted the economy tremendously in Colorado, done wonders for the housing market, brought in seventy million dollars in tax revenue in one fiscal year (according to Time magazine), provided scholarships for high school students, and given jobs to tens of thousands of people. Cannabis revenue totaled $486 million in the first five months of 2016 alone. Estimates showed Colorado's real gross domestic product had grown 3.6 percent in 2015, which is one full point higher than the nation. Imagine the improvement to our economy if cannabis was used for cloth, fuel, plastics, solvents and paper and not just for ingesting. I honestly feel it can save our world for the next generations.
Cannabis can be smoked, eaten or vaporized to reap benefits that include: treating glaucoma, improving lung health and reversing the carcinogenic effects of smog and tobacco smoke, helping control epileptic seizures, decreasing anxiety, slowing the progression of Alzheimer's, easing the pain of multiple sclerosis, decreasing muscle spasms associated with Leeuwenhoek's disease and other causes, lessening the side effects of hepatitis C treatment and increasing its efficacy, treating inflammatory bowel disease, relieving arthritis pain, maintaining a healthy metabolism and creating a better physical response to sugar, improving the symptoms of lupus by having a calming effect on the immune system, helping with Crohn's disease, soothing tremors of Parkinson disease, helping those suffering from PTSD, protecting the brain after a stroke and other traumatic events like concussions and physical trauma, decreasing nightmares, stimulating appetite, reducing effects of chemotherapy, helping people who wish to cut back on drinking, and increasing creativity as well as sexual pleasure.
No one has ever died from using cannabis. The same cannot be said of alcohol, tobacco and legal pharmaceuticals. Deaths from properly prescribed drugs kill more people per year than do traffic accidents according to a 2009 Time analysis of existing data.
The most amazing thing cannabis can do is to kill cancer cells. When cannabis oil comes in contact with cancer cells the result can be viewed under a microscope. Highly active and quick moving cancer cells start to slow down immediately. Within seconds they are still. Then a remarkable thing happens, they die and disappear. They do not explode, scattering debris onto nearby tissue, they simply vanish. Their demise is clean and permanent.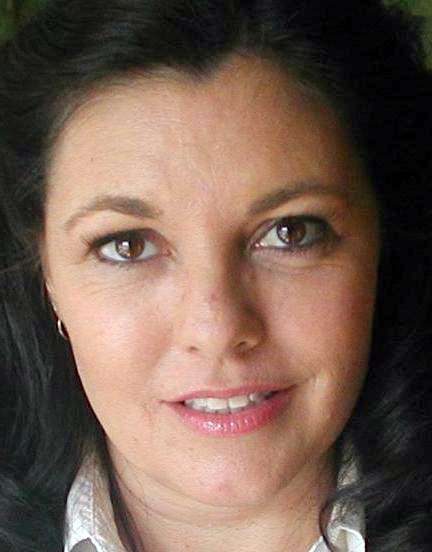 PS: What impact has cannabis had on your life?

HL: Cannabis has helped to save my life. I have a pinched nerve in my neck and have been diagnosed with PTSD. It has helped with both physical and mental pain considerably in ways no pharmaceuticals could and with no debilitating side effects.

PS: Are you still writing music?

HL: I am still writing music, although I have taken a few years off to rearrange my life. I moved to Colorado three years ago. I have recently reconnected with a cousin who is very active in music and lives in the area and perhaps I will be able to record some newer tracks in the future.

PS: What are your current goals for the next chapter in your life?

HL: I am currently focused on my writing. Promoting my latest book and working on the next one in the series are my immediate goals.

PS: My site features lots of music, so I'd like to know 6 albums you never get tired of listening to.

HL: It is very difficult to limit myself to just 6 albums I never get tired of hearing, but I will try to give you a sample of some of my favorites. Aja by Steely Dan, Robbie Robertson And The Red Road Ensemble, Serenade For Strings In E Flat by Josef Suk, The soundtrack from Follies by James Goldman and Stephen Sondheim, and The Unforgettable Fire by U2



###





Table Of Contents

Contact