Ace Of Bass: The Adrian Belew Power Trio's Julie Slick Brings The Low End To The Ridgefield Playhouse!


by John A. Wilcox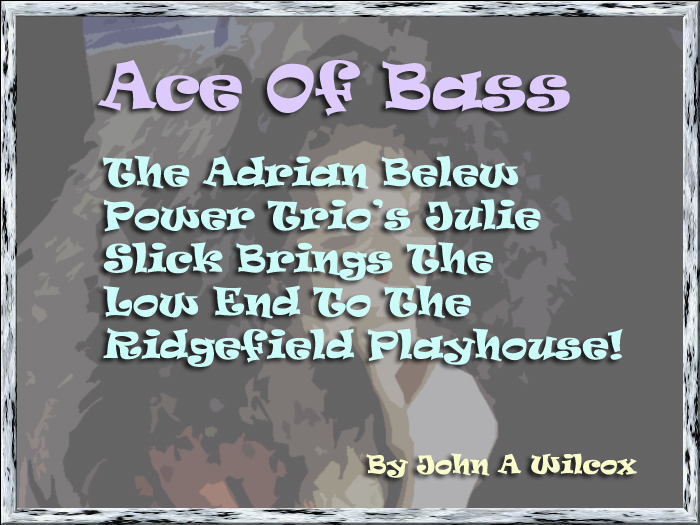 I've been going to Adrian Belew concerts since the Twang Bar King tour in the early 80s. Since 2006, he's fronted the Adrian Belew Power Trio and his secret weapon is the amazing Julie Slick on bass. Slick and drummer Tobias Ralph add sheer muscle and finesse to Belew's vast palette of sounds. I asked Slick about working with Ralph. We both play really quickly so we have to watch about going too fast sometimes, although Adrian likes to play a little ahead of the beat as well. We're always the pushing band! For the past few years, the trio has also been part of the Crimson Projekct - a 6 piece unit playing the music of King Crimson. Evidently a great learning experience for Slick. I definitely play more conservatively in the Crimson Projekct because there's so much going on. Playing less and a lot of listening. I learned a lot about groove and pocket and playing with that group. There was a very specified area in which I could find my place both rhythmically and sonically. It will be interesting to see how that affects my playing in the trio this go round.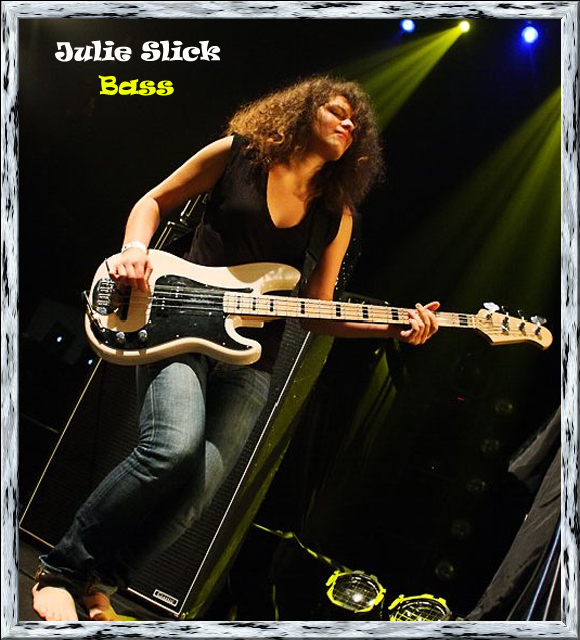 As Belew prepares to bring the trio on the road, he's also been working on a new solo project. Julie Slick again: In the last few months he's been focused on finishing Flux, which he was adamant about doing himself. It was just easier for him to do it on his own. Slick elaborated on the plans for this tour: This is the first long power trio tour in the US and Canada in 5 years. There's a lot of demand for hearing the older material as well as some of the more recent stuff like e and Sides. We are playing more of Adrian's earlier stuff so it's more song based. Things that haven't been played a lot in the last 5 years. We're going to try and do a different sort of show, playing songs more continuously without breaks.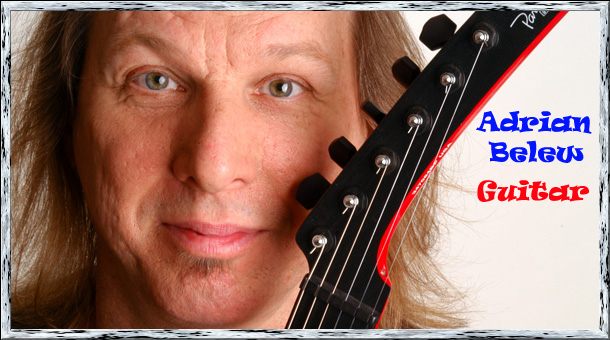 Playing around with the format and the setlist comes as no surprise, as Adrian Belew has built a career out of change and innovation. After 8+ years of working with Belew, I asked Julie Slick what has changed over those years. Not much has changed. We're just as comfortable with each other today as we were in 2008, 2 years into the gig. We just get along and make good music together. We sound good together, so I continue to work with him. It's crazy to think that it's been over 8 years. I would say not much has changed at all. Traveling around the world with some of my favorite people. Playing with my idols in the Crimson Projekct. I couldn't really ask for more!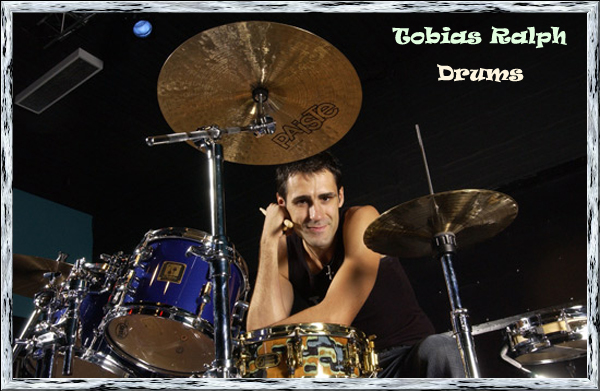 Wear your Sports Awareness T-shirt and bring your rhino to the playhouse!
The Adrian Belew Power Trio
Sunday, October 26, 8 PM
The Ridgefield Playhouse
80 East Ridge
Ridgefield, CT 06877
203-438-5795
www.ridgefieldplayhouse.org



###







Table Of Contents

Contact