Progsheet - A Few Words With...Kimora Klein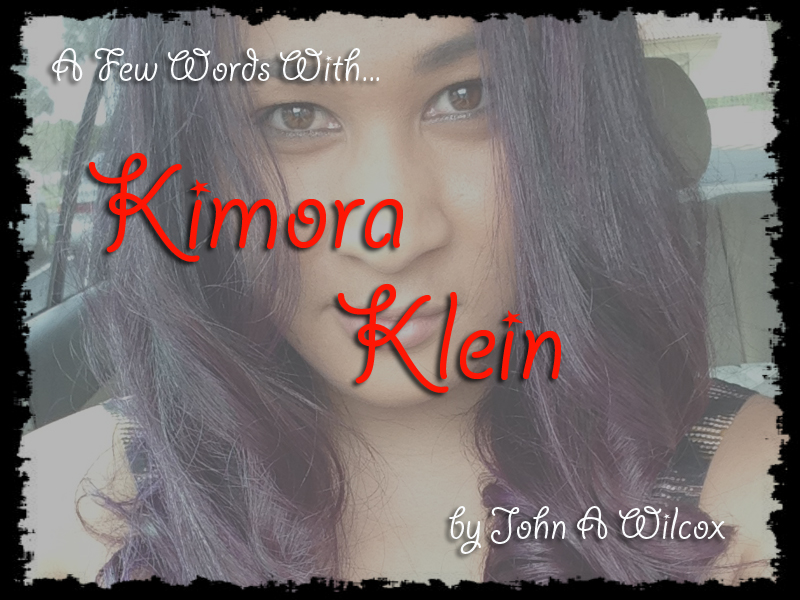 Interview by John A. Wilcox





I first met Kimora Klein in 2010 at Exxxotica in New Jersey. We talked several times over that weekend and I was immediately struck by her bouyant personality. A beautiful face, a smile to die for, and an amazing body. We've stayed in touch over the intervening years and I finally approached her about doing an interview. Take a seat and give a listen to what KK has to say...




PS: Where were you born?

KK: I was born and raised in Miami, FL.

PS: What first drew you to the adult biz?

KK: I wasnít initially ďdrawnĒ to it per se, I had a very good friend who was dating this scumbag that got her pregnant. At the time she was working as an assistant over at Bang Bros.í main office here in Miami. She really needed cash because she was planning on keeping the baby and told me that she could make a ďfinderís feeĒ off of me of about $300 if she referred me to them and they chose me for a scene. I went to a casting out of the goodness of my heart, 99% sure little old me wouldnít get cast. But I did, and after I found out the money I could make in a single shoot with them for Bang Bus, I was getting having fun getting pounded in the back of that carpeted van. That was my first scene, a boy/girl. The guy was not even that attractive to me and I had rug burn on my knees for a week. I told myself if I just shot that scene and still had fun I could shoot anything. I felt like Superwoman.

PS: Who was the first pro you met in the business & did you learn anything from them?

KK: Sara Jay always has been kind of a big sister figure to me since the beginning. I met her early on because she lives here in Miami too and weíd hang out and shoot a little bit of content here and there. Iím really thankful I learned from a veteran that is big on networking because sheís an entrepreneur if I ever met one. She taught me about marketing myself, how to manage and support my fan base, and basic doís and doníts of shooting and working with talent. We even lived together for a period of time. Weíre still good friends and Iíll never stop learning about the industry from her and never get sick of her stories. She could write the book!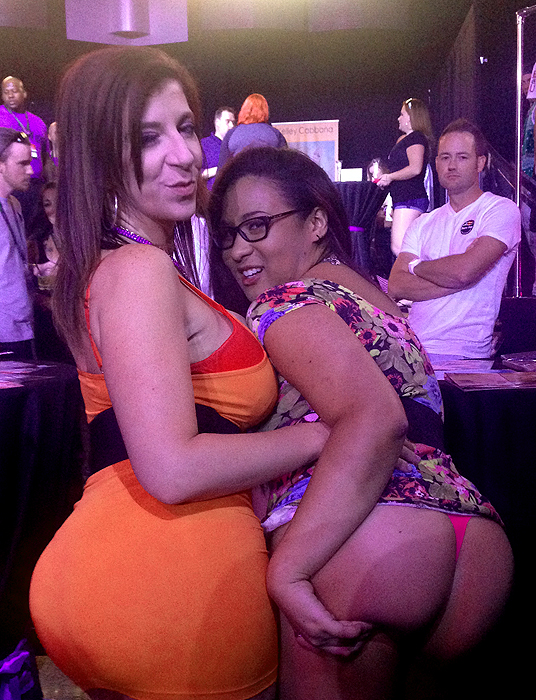 PS: What about the business most surprised you?

KK: After shooting for even just my first six months, I was baffled by how differently everyone runs their operation when it comes to shooting scenes. Each company does their own thing. Some days Iíd get to set at 7 am and be hustled through hair, makeup and wardrobe and finish at 6 pm with a tax slip and a check. Other days, Iíd show up in a hotel room and shoot with a single person in half an hour and leave with a handful of cash. Both extremes are always done legally with the correct paperwork and age verification but sometimes it weirded me out and I used to worry that maybe one method was more legit than the other. Turns out thatís not true at all. I respect everyoneísÖ uh, artistic process. As long as it doesnít hold up the rest of my day, haha.

PS: What aspects of the business didn't surprise you at all?

KK: The skeeziness of it. Some people in the adult industry like to put their nose in the air and act like what theyíre doing is some epic, life-changing work. Sure, Iíve seen beautifully shot stuff, mind-bendingly perfect boobjobs, and pictures of dicks that I actually want texted to me. But at the end of the day, you are making a product for people to get off to. You donít have to be a wonderful person to make or be in porn. No one asks for your resume or background check, no one gives a shit what you do outside that set. Unfortunately because of that, itís damn near impossible to weed out shady (and even legitimately dangerous) people. Iíd like to think that the majority of sex workers are great people but the cynic in me knows that canít be true. I take it all with a grain of salt.

PS: Correct me if I misspeak, but you're known for a) that awesome butt & b) your ability to apply suction exceptionally well. Were you known for both in your personal life, or was that just how things worked out on the sites?

KK: Iíve always thought I was pretty decent at giving head but I never thought my ass was that big of a deal before entering the porn scene. So that was a pleasant surprise. I donít necessarily have a ďbubble buttĒ but I have naturally large hips which makes for a wide ass, haha.




PS: How much control have you been able to exercise in terms of what you will & will not do & the talent you'll work with?

KK: Iíve always had 100% control over what I shoot. Iíve never had limitations on who I have sex with but I definitely didnít want to do anal (mostly 'cause I had just never done it beforeÖ I take it in the ass all the time now, funny enough). Iím also pretty against stuff that looks too violent. Iím into kinky shit and am a switch but there is a fine line between getting choked and getting hurt.

PS: How did your personal site come to be?

KK: I met my webmaster (who I have unfortunately fallen out of touch with since moving to China) a long time ago at a convention show. His wife is Karen Kougar. We had a great relationship and Iíd go to their beautiful home in NY to shoot content for my site every once in a while. They even made it a point to fly out Patrick Knight, my then porn crush. After the accident I wasnít able to generate enough content and I used the site mostly as a blog as it was never a pay site. Its a little embarrassing because now itís just super duper outdated. Thereís still some free stuff on there but its old.

PS: How does your site differ from the scenes you've done for others?

KK: (Iím going to answer this as how my own directed scenes differ from othersí scenes) I try to keep stuff light-hearted and natural-looking. A lot of stuff I was getting hired to do at that time were gonzo where Iíd just walk on set and thereíd be little to no conversation and Iíd just get fucked. And theyíll have me wearing a pound of makeup. I like playing on the idea that it looks like anyone could fuck me and Iím never over-dressed or over-sexified for my own scenes. Iím still that girl next door.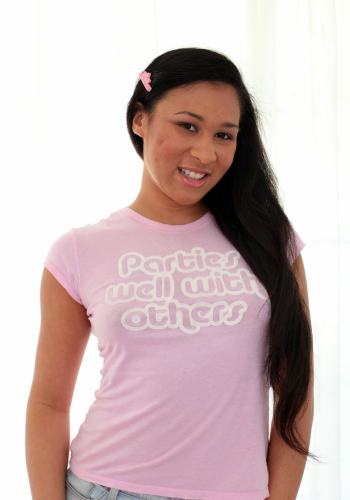 PS: What aspects of your physicality & personality to you feel are your greatest strengths?

KK: Porn wise? I have that shelf of an ass weíve mentioned and a ďfat pussyĒ. I also like to think that Iím pretty funny and friends thank me for being (sometimes brutally) honest about everything.

PS: What scenes that you've done do you find the most memorable?

KK: I want to say the most memorable was the first one, Bang Bus. But one of my more memorable scenes was with Sara Jay ó she was using a Hitachi with this insertable rubber attachment on it on me. It felt really great for the first 30 seconds and then all of a sudden there was this intense burning sensation. I had an allergic reaction to whatever material it was and ran to the bathroom screaming to try to wash my pussy. I can laugh about it now but it was pretty terrible when it was happening. Iím just glad it was with a good friend of mine like her instead of some random person.

PS: Shortly after I met you, you were in a major accident. What were the physical & emotional effects of it?

KK: Yes, I got hit in a car accident on the highway on January 5th, 2011. I broke my hips, jaw and collarbone. I punctured a lung, lost half a toothÖ lots of injuries. The main one was my hips though. I couldnít walk for about 7 months and had to learn to do it all over again with a walker in physical therapy for another 4 months. I had a short-lived problem with popping pain pills and went through stopping that. It also basically stopped my porn career because it left me with some scars and inability to do any type of cowgirl position. That was a blow to my self-esteem. I also gained a good 30 pounds because I couldnít exercise well enough. Iíve since gotten better both physically (I can work out normally now and ride on top sometimes) and mentally (Iím not going to let injuries define me as a person).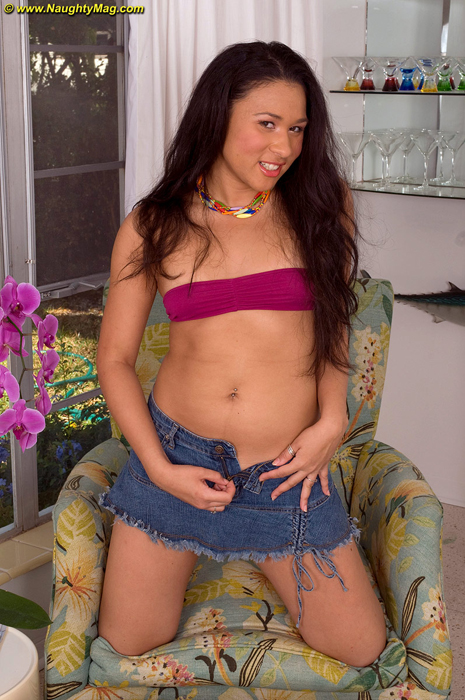 PS: As we've come to talk, the meat-free lifestyle has been a topic. Are you a strict vegan, or a vegetarian & what is the difference between the 2 I ask naively?

KK: From a dictionary: Vegan, a person who does not eat or use animal products. Vegetarian, a person who does not eat meat. Animal products are dairy, eggs, etc. I was a strict vegan for 8 years and only when I moved to China did I sometimes eat eggs because it was in a lot of things.

PS: What first attracted you to that sort of diet?

KK: Iíve never had cravings for meat. I ate it when I was younger living in my parentsí house because it was available but I only ate it 'cause it was there. As soon as I moved out I naturally gravitated to a vegan lifestyle.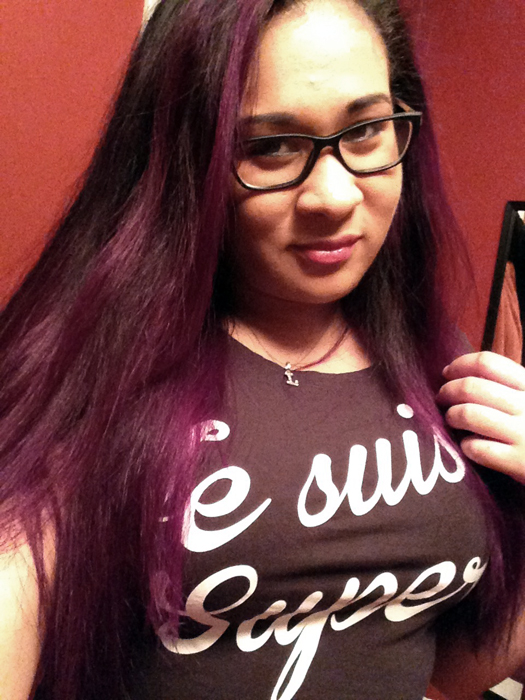 PS: What was the most sort of unusual food you tried & ended up truly enjoying?

KK: Iíve eaten edible flowers before in a salad and they complemented the bitterness of the greens really well.

PS: Have their been any vegan items that have just out-and-out sucked?

KK: Most pre-packaged faux vegan cheese is terrible. I make a cashew cream sauce to sub for things like alfredo and nacho dip but slices in Whole Foods tend to be laden with weird chemicals and either donít melt or donít taste good. I can live without it.

PS: How has that sort of diet impacted your life & your health?

KK: I have more energy and get more nutrient-dense meals throughout the day because I eat more vegetables and fruits than your average person. I never feel weighed-down after eating a meal and I donít get sick as often as I used to as a kid.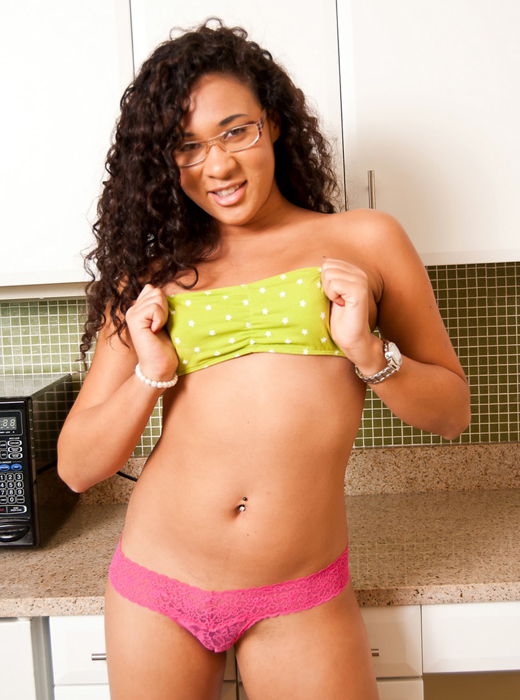 PS: Is their any sort of meat dish you miss on occasion?

KK: Nope!

PS: Is their a site you can recommend for those who might be interested in veganism that can guide them toward foods and recipes?

KK: I would suggest chooseveg.com as an introduction.

PS: I'm intrigued by this cashew cream sauce. How do you make it?

KK: You soak cashews in water overnight to soften them. Then you pop them in a blender with nutritional (deactivated) yeast, add veggie stock, blend and season to taste! Easy.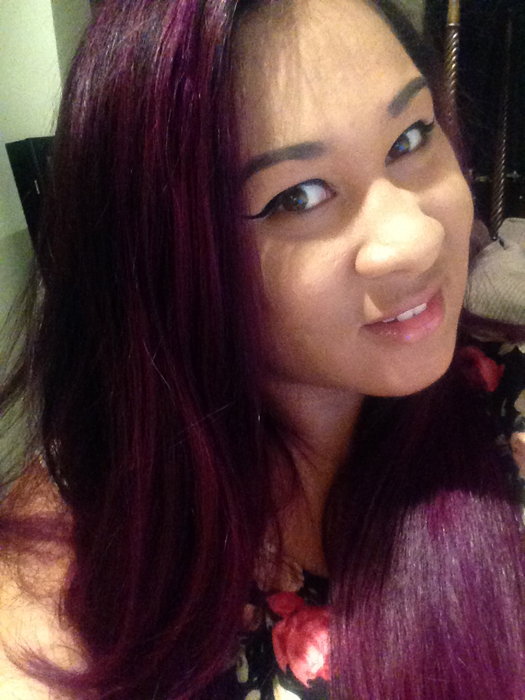 PS: Please take me through the process that took you from Florida to China.

KK: I was dating a guy that had plans to move to China for a job. When he left Miami to go, I got laid off from my marketing job shortly after. He told me I could probably find a job teaching English there.. and I did! Iíve been teaching English at a private school for 3-10 year olds for the past year. I love it.

PS: What aspects of daily life, if any, differ most in China from the US?

KK: Everything? I can eat noodles for breakfast, I have to speak Mandarin to eat, I ride an electric bike everywhereÖ the pollution in the air is pretty nastyÖ thereís so much that is different. Everything is different, the people are even friendlier where I live as far as Iím concerned. Compared to Miami at least.

PS: What do you feel living in China brought to your life that was not there before?

KK: I have a deeper appreciation for things that people take for granted in the US. For example, being able to drink water out the tap. Or not having to wear a pollution mask when I go outside. I am loving the blue skies while Iím back here! And uncensored internet.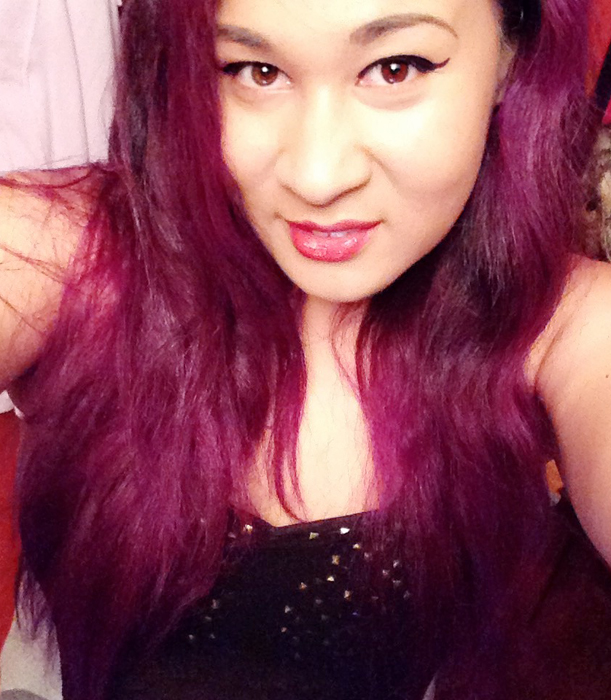 PS: What would you say is a big misconception we here in the US have about China?

KK: That its politically dangerous. It is a communist country but thereís nothing in your daily life that would tell you that or affect you negatively.

PS: What brought you back to the US?

KK: I have to be here because Iím waiting on an updated work visa. I should be back in China next month.

PS: As you go back to teach, is the adult world a thing of the past, or do intend to film more in the future?

KK: I will always have a little part of my life permanently in the adult industry. It's helped me out in growing not just financially but emotionally independent and aware. Although I may not actively seek work day-to-day, I would be more than happy to shoot if the opportunity arose!

PS: As Progsheet is predominantly a music site, please tell me 6 albums you always love listening to.

KK: I couldn't necessarily tell you albums because I don't listen to music by the album that often. My favorite band since I was like twelve is Incubus... I love everything about them but primarily their earlier funk-metal stuff. Fungus Amongus, S.C.I.E.N.C.E., Make Yourself, and most tracks on Morning View. I'm also a Deftones fan -- I can listen to Around The Fur, Adrenaline, and Saturday Night Wrist all the way through.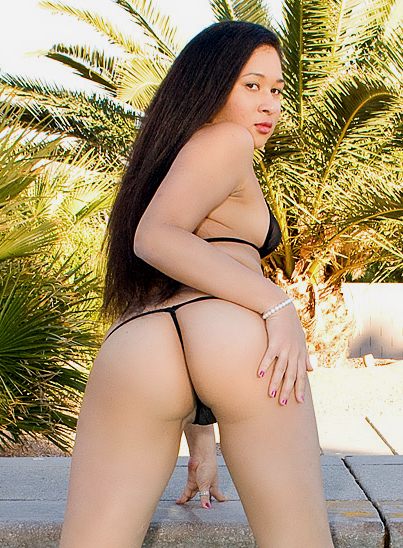 ###
Table Of Contents
Contact