Track By Track : King Llama - Return To Ox


By John A. Wilcox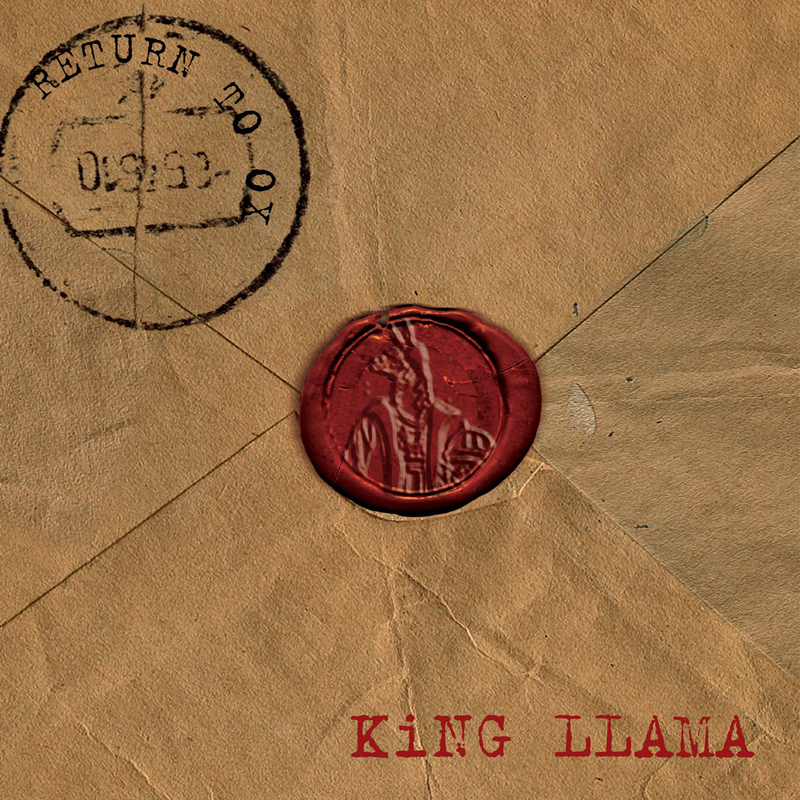 Prog fusion rock stuff. Fun serious music. Serious fun music. King Llama's Return To Ox is all of that and more! Llamas Ryan Tanner Bailey and Nico Staub take us track by track...

Track 1: Blobo
RTB: This is the most recent composition on the album. In a sense, it represents an evolution of our sound, as we expand our creativity and our sense of experimentation. It might eventually turn out to be the beginning of a much larger composition. The original name was Bloborobliflablingdong.

Track 2: Mighty Ox
RTB: The longest composition on our album. It has a very live feel to it, and is reminiscent of a classic 1970's Fusion Rock sound. It is a very adventurous track, showcasing dynamics and mood changes, which is a hallmark of the band's sound . It was named by the guitarist's step daughter, who was 9 at the time.

Track 3: Sensei
RTB: This composition is a relatively new addition to the band's arsenal. It fuses elements of jazz with heavier rock tones, and very driving and powerful drums. There are quick mood changes from odd time rock to jazz and R & B, and subtleties of Hip Hop. It was originally going to be called Round House Kick after a hilarious moment, when Nico accepted Ryan's challenge to do one, but forgot he had the wrong shoes on, to say the least. He almost busted his ankle, and earned himself a song title!

Track 4: Just The Tip
RTB: This track is another lengthy composition with a big sound, and somewhat similar to a Phish instrumental. It features lengthy guitar melodies and guitar and drum solos with a characteristic "jam" feel to it. It is a very "live" tune. Conceptually, it is also a very old tune, and has gone through many evolutions of structure to become what it is today. The name is humorous, as the composition - especially live - is rather lengthy. If this is just the tip, where is the rest?

Track 5: Call Me Elmo
RTB: This composition thrives on odd time, polyrhythmic, and progressive approaches, with many surprising mood shifts. It is a loud angry track in moments, and harmless as a kitten in others. One of our oldest tunes, it came together quite quickly, mostly through inspiration and excitement. It is a regular favorite to the live crowd, and is considered a classic King Llama tune.

Track 6: Smoking In Ergenzingen
RTB: Sonically there is no overall time signature, and all the parts are written to be more of a story or a score. It is a very mood-driven piece.
NS: Ergenzingen is a small village, population 2000, in south west Germany, in the outskirts of the Black Forest. I spent 3 weeks there, and the bridge of the song came from the melody the ticket machine at the train station used to make. I used to chain smoke there, waiting for the train in the German winter... Ergo Smoking In Ergenzingen.

Track 7: Cap'n Mustard Hair
RTB: The first composition we ever put together. Cap'n Mustard Hair set us our path and put us where we are. It is one of our most adventurous tunes, and features a plethora of catchy melodies and dynamics.

Track 8: Hershey Highway
RTB: This cosmic composition is an "oldie but goodie" for King Llama fans. It has an old school '70s fusion vibe with catchy odd time melodies and changes. It makes a usual appearance on the set list. The bass end is handled with an electric distorted guitar and octave effect, and has a driving guitar feel to it.

Track 9: Stogies N' Juice
RTB: Classic old school fusion with aggressive and complex melodies reminiscent of '70s, driving drum and bass, and moody moments similar to Pink Floyd's.


###
Table Of Contents
Contact