A Few Words With...Kerry Minnear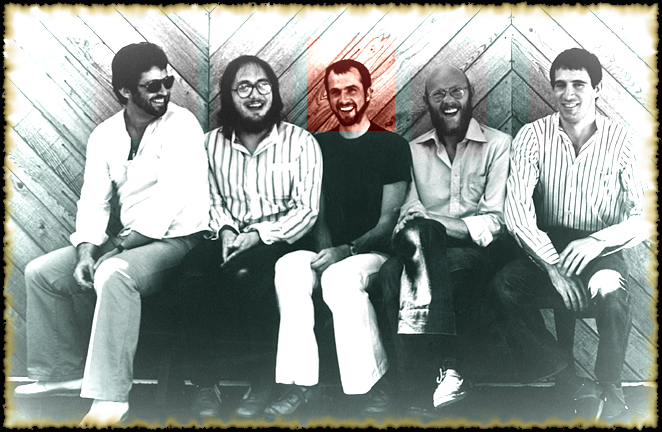 From the ashes of Simon Dupree & The Big Sound, Derek, Ray &†Phil Shulman formed Gentle Giant and changed the face of progressive music forever. A key element of their sound was keyboardist/composer Kerry Minnear. His instantly recognizable playing was a hallmark of the band's distinctive sound. Coinciding with a series of Gentle Giant remasters on Derek Shulman's DRT label, Kerry Minnear generously granted ProgSheet a brief but revealing interview...

PS: What was the first instrument you ever owned?

KM: A secondhand drum kit that my folks bought for me when I was around 10 yrs old. I promptly set it up incorrectly & learnt with left footed bass drum which proved a bit of a disadvantage in the years to come.

PS: What instruments, if any, do you currently play?

KM: I play piano, drums & guitar for compositional ideas & keyboards & bass guitar when gigging with friends.

PS: How did you first meet the Shulmans?

KM: A friend of mine from my home town in Dorset was dodging with Phil at the time the brothers were folding Simon Dupree. Phil was told I had just finished a music degree in composition & they phoned me up. I auditioned & was invited to join the new band. I had no other plans & it was a great opportunity for me.

PS: The song Interview includes the line: "After the 4th one, realization." What was the realization?

KM: I donít really know. These were (as usual) Derekís lyrics & I canít be sure what he meant. It was after the 4th album that Phil left & we changed management so there may be a link there.

PS: What do you feel that Derek & Ray each brought into the band as writers?

KM: Ray & I worked to develop ideas & get them off the ground musically. We would spend some time independently getting initial Ďbitsí & then play them to each other & encourage & help each other develop the bits further, sometimes contributing to each others work. Derek would often be involved in giving direction & vocal lines & it was always his job to get the lyrical content.

PS: In what way did Phil's departure change the dynamics of Gentle Giant?

KM: Phil is creative & well read & was responsible I think in the main for drawing inspiration from literature for the earlier albums. After he left Derek took the lyrics in more personal direction.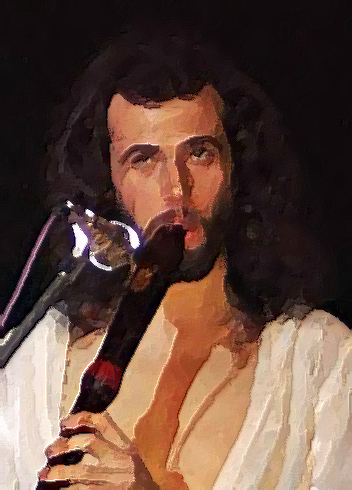 PS: After Civilian, what broke the band up?

KM: One or two of us decided that they wanted to do different things & that the ten years had been good but it was time for something new. Personally I was just starting a family & was glad not to be tied into a traveling itinerary.

PS: What is the best thing about not playing in a band anymore?

KM: Not being tied into a traveling itinerary!

PS: 25 years after Civilian, no member of Gentle Giant has released a solo album or regularly recorded with a band, with the exception of John Weathers' work with Man. In that quarter century was there just no desire?

KM: I can only speak for myself here & I think the combined creative energy of GG was pretty strong & very hard to follow as an individual. I have tried to write stuff & some is available on some of our unreleased material discs available on our web site.

PS: What has taken up the majority of your time since Gentle Giant?

KM: Bringing up three kids, making ends meet as a media composer, teacher & church musician.

PS: The current spate of remasters do not include the 1st four albums or Civilian. Will the band be able to acquire the rights to those?

KM: Iím not sure of the legal position of these albums.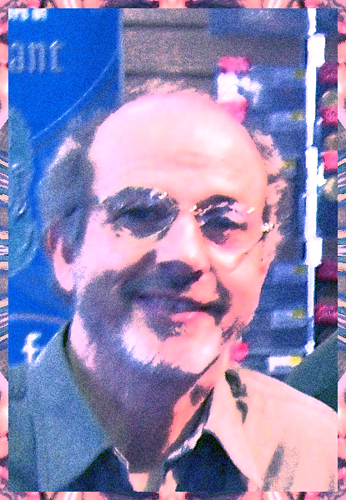 PS: Other than the current remasters, what other Gentle Giant related projects are in the pipeline?

KM: We are planning the release of our second DVD containing more TV footage & other recently uncovered visual records of the band.

PS: Any plans to record a solo CD of new material?

KM: Not in the near future, but I live in constant hope of getting caught up in something new, fresh & exciting!

PS: Any recent bands out there that impress you?

KM: Iíve really liked much of what Peter Gabriel has done & lots of individual contributions from various contemporary artists give transient pleasure.

PS: Please tell me 6 CDs you never get tired of listening to.

KM: Thatís a hard one because if you love the way a piece of music or song effect you, you donít want to numb your emotions by over exposing yourself to it. However all my life I have enjoyed ĎFantasia on a Theme by Thomas Tallisí by Ralph Vaughan Williams & although I try to save it for special occasions it really does something for me.



###





Table Of Contents

Contact