Track By Track: Mask - Technopia


By John A. Wilcox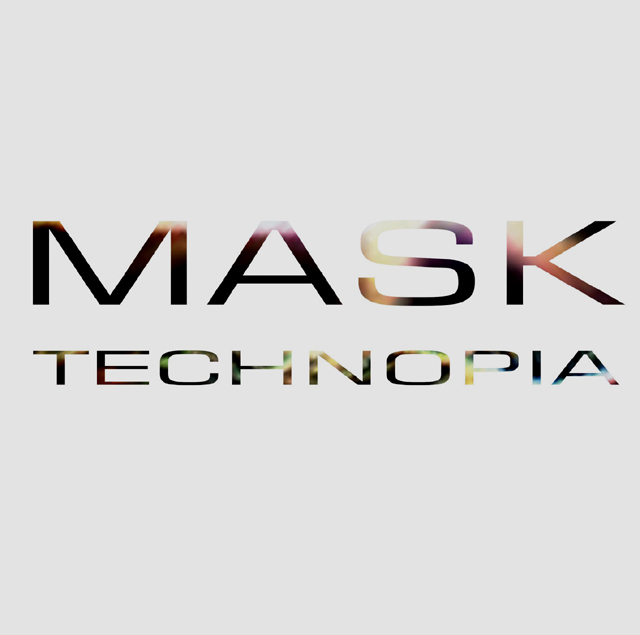 Fronted by multi-instrumentalist Marvin Ayres, and the voice of Curved Air - Sonja Kristina, Mask is a genre-busting project. World, house, rock, trance, dance, electronica, pop, classical, jazz, God-knows-what-else - it's all in the mix! Throw in a fine reinvention of David Bowie's Sound + Vision, and you get just a hint of what's in the grooves of Technopia. Let the smoldering Ms Kristina be your guide as she takes us track by track...

Track 1: Technopia
SK: Another universe, another time, another conflict, another uncertain world, the repetitive cycle of man's flawed and incongruous attempt to assert peace by force overridden by the instinct to cling to the simplicity of warmth, hope and unconditional love.

Track 2: Ice Winter
SK: The night has evaporated, and dawn has revealed the dreamy insanity of a dizzy evening spent cloaked in style with daggers, as the day opens it's eyes the mind reveals an inner truth.. that the light was always there...

Track 3: Time To Let Go
SK: An acceptance that love gone bad needs time to regenerate...

Track 4: Sound And Vision
SK: Inertia...overpowered and overwhelmed...the weight of sorrow...tethered to a chair...staring through the airless view of tomorrow's window...waiting for the senses to revive and heal....to arise and regain creativity.

Track 5: Space In Between
SK: If all the world and all of life is really our own perception of existence then anything is possible and all possibilities are real...there is no formula to life, except our own....the space in between is the grey between the hard definitions of black and white......everything is real....nothing is real....

Track 6: Precious Hours
SK: So we live our lives...and we have fun, and joy and pain....then abruptly mortality knocks on our door reminding us...we are on loan...we are mortal...and just as we are trying to make order of the chaos...the sign goes up, like a forewarning...the last hours are left...what will we do with them? and all our games of love and misdemeanours dissolve into a fractious and brutal rush to just be...

Track 7: Faithless
SK: When you've loved, the chances are, you've lost, but somewhere in the recesses you know you've gained more for connecting on the deepest level....but the feeling of ecstasy is dormant and the residue of love is loss...and the loss spills into a cynicism...and then...your loss is a terrifying monument...you are lost....

Track 8: Is This A Wrong Turn
SK: A prescient young man....he has no idea how precocious his projected feelings have unconsciously encapsulated into a timeless shape...looking through...into the carousels of insanity and brilliant ennui...there is a menacing release...if he would only pull the trigger...now...tomorrow...the day after?

Track 9: Deep Creep
SK: A physical landscape... chanson sans paroles...just over the horizon..in Technopia, may await the grail...the salvation...a long, emotional journey...hand in hand...through treacherous obstacles...but there is delivery?

Track 10: Pumpin Up The Whisper
SK: Too much information...too many feelings...too many emotions...the mind powers down...the smallest stone becomes a mountain...the tiniest sound a cacophonic spray of obscene sound....overload...breakdown.....communication is a tornado of misinformation...and in this maelstrom a misguided analysis begins...who am I?

Track 11: Before I Leave
SK: This is the future...I can see it...I will be gone, but you will survive on the other side...and what will yr reaction be? you must surely know that my life's accumulations have been bequeathed to you...but are you sincere? do you understand the gift you have been donated? ...it has taken me all of my lives to save it...right to this moment...will you secure it to your heart? do you know this is my priceless valediction? ahhh..well, I am satisfied, because the point is...it's for you....take it...my time, energy and tribal eternity and affix it...till you return to me..on this side ...I am waiting....

Track 12: Your God
SK: Sometimes...the conflicts that compel and propel us have to confront our individual morals...and the sacrilegious disdain of disposing of precious love sets our gods at war....who's god is superior? on our knees..looking to the soul...we empty ourselves...we cry for redemption....nobody's god wins...we are all losers...and snared by the pernicious and vainglorious martyr of this mortal ego... weapons are melted...the new search resumes..in pursuit of perfecting our imperfection.

Track 13: Undulations
SK: Arrival...this isn't a topography...it is an essence...a life returning to source, not in body, but in all elements...blended into a decoupage of humanity and creation...there is stillness, there is an ascent...no more sorrow...yet not so far away...a regeneration is preparing...a rebirth...on another peninsula... in Technopia.


###
Table Of Contents
Contact