A Few Words With...Maria Moore


By John A. Wilcox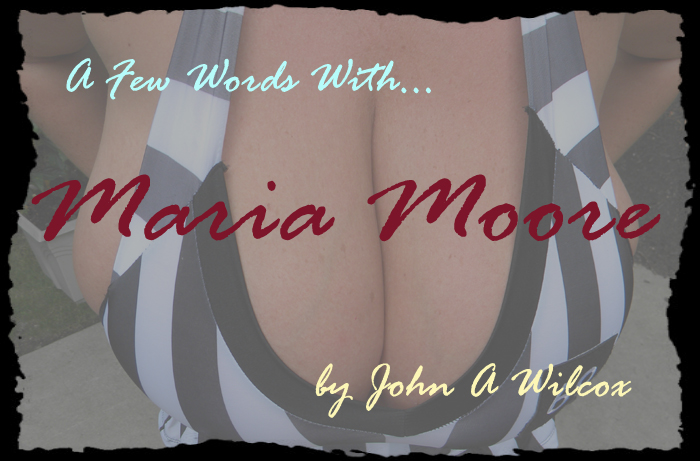 Those eyes! Those lips! Those...my-oh-mys. The smoldering Maria Moore was blessed with truly huge and beautiful natural breasts. Since entering the adult scene, she has set fandom on fire. I have been curious to find out the hows & whys, so I dropped Maria a line. She graciously agreed to an interview. You'll find her open, revealing, and very endearing. Maria also kindly allowed usage of all the photos for this piece! Take it away MM...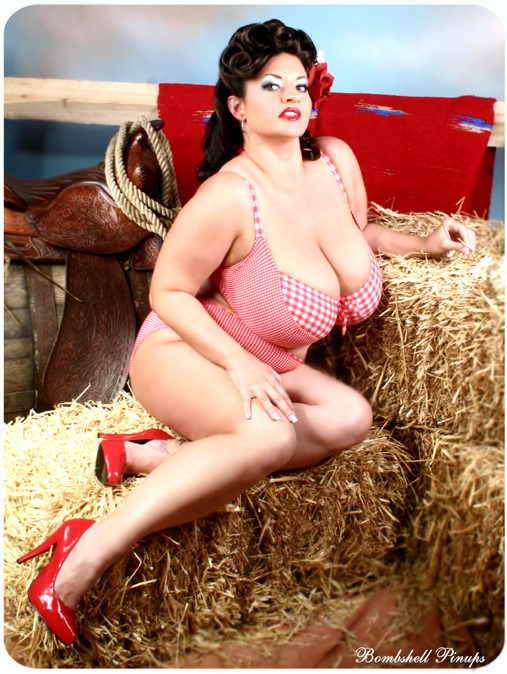 PS: Where were you born?

MM: I was born in Philadelphia, PA. (actually at hospital just outside of the city). We lived in Philadelphia, though.

PS: What was the best thing about growing up there?

MM: My family was the best part. I have an amazing mother; I had a terrific (although I didn't always know it) Dad. There were 5 girls and 2 boys. I cannot imagine my life without them and consider myself blessed everyday for being given to them.

PS: Do large breasts run in the family?

MM: Yes. My grandmother had , from what I am told, gigantic boobs. She was my dad's mom. My mother said one time she saw her bra and was just amazed..she had never known they made bras that size. My mom has tiny boobs. My sisters are mixed. I am the biggest.

PS: How old were you when you passed a C cup?

MM: My sister took me bra shopping at 13. My first bra was a "C" cup. I seriously sprouted them overnight. I passed a "C" by my freshman year in high school. So, I guess 14/15.

PS: My mother's relatives all came from Italy. My father's from England, Poland, other parts of the UK & Native American (Iroquois). What is your heritage & did it effect how you grew up?

MM: I am Irish, German, and Italian... mostly. My mom and dad never talked about my ethnic background. It was not important to them, maybe. I do think I benefited from that though. I see everyone as the same and that was important to my parents. We lived in a part of the city that was diverse. I grew up with people always labeling themselves. That seemed so strange to me. I still hate to label myself.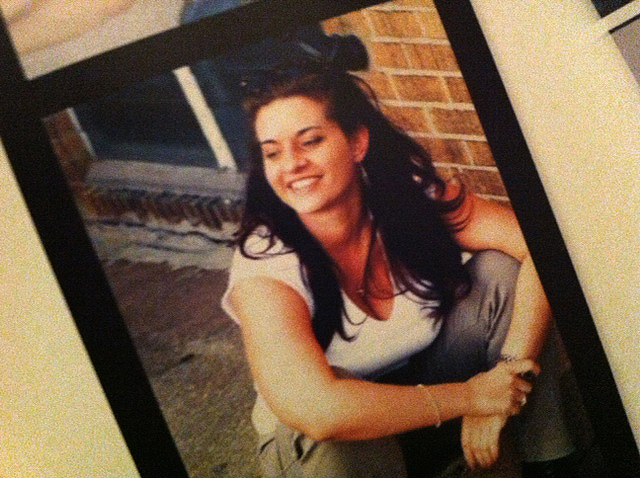 PS: As you developed in your teens, were you comfortable with your breasts?

MM: No, I hated them. I wore 2 bras to buckle them down. I went to Catholic school and the uniform was always so tight to zip over them. It is never easy to be the first girl to develop boobs. However, try to be the first to have knockers that are an F cup. You are a distraction.

PS: How did the boys & girls react in school to your early development?

MM: It was a long time and it is becoming less and less of a memory. I do remember it was tough. The boys early on would laugh about it. Girls would shun me, aside from those I had always been friends.

Boobs do not make life easy contrary to the opinion of most men. They make people form an opinion of you without ever knowing you.

PS: By the time you reached your mid-teens, where were you looking to take your life? What were your thoughts on your future?

MM: I was a fantastic student. In my teens, I did plan to be a nun. Then, I decided, 1) I did not like commitment, 2) I was tired of wearing a uniform, and 3) I liked sex.

After I moved pass the convent, I thought maybe I would teach. I tossed around the idea of being a stripper, but I am far too shy. I really wanted to be a lawyer, as I hate all the injustice in the world. Then there were moments, I just thought I would marry well. Truthfully, I am still working on my future and where I am going. I am a Gemini and it is difficult for me to make choices.

PS: What led to your decision to enter the adult industry?

MM: Men had told me they thought I should submit pictures to magazines, from the time I turned 18. I did not want to compromise my future, so I always said no. However, some things changed. I met my now husband, and I had a lot more freedom, in my life. One night, he and I were sitting in bar and drinking a little too much. I told him how much I wanted to be in a magazine. We joked about it, and he said I should try it.

We went home broke out our camcorder and filmed us having sex. We did this every night for a week. We made a small webpage and sold the videos. People bought them and then I was contacted by someone ( I cannot remember who), who wanted to help me book work. I let them and within a day I was booked to shoot hardcore, with my now husband, for Bang Bros, in Miami.

To this day, though, I am not sure how I jumped from wanting to be pretty in a magazine to getting banged in a hotel in Miami.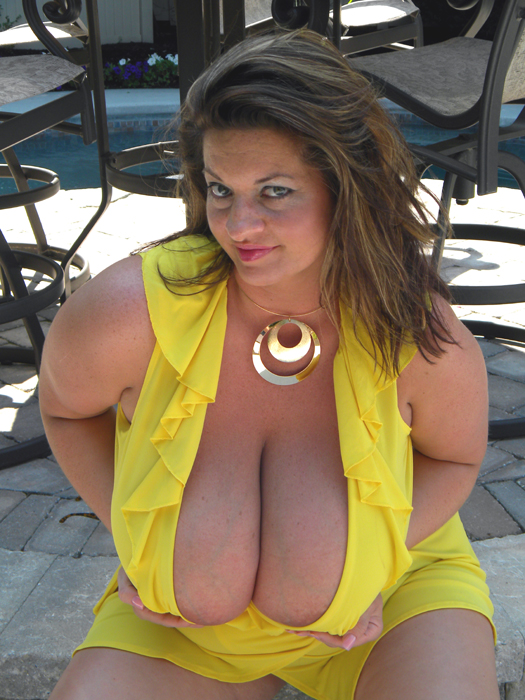 PS: What was the first site that published your photos & why were they the first?

MM: As I said, Bang Bros, were the first with who I shot. However, I think TopHeavyAmatuers.com may have been the first to post my pictures. My memory is cluttered and this stuff just barely matters to me anymore.

After being in Miami, I had a fire under my ass. It was nice to make money for doing something we did at home all the time. I did some homework and found sites I thought I fit with. TopHeavy was one of these sites and they allowed you to take the pictures at home and send them to them. We sent them some sets, and they had them up within a few days. I think they beat the hardcore content shot in Miami.

PS: Has your public life impacted your private life in any way? Are you regularly recognized in your daily life?

MM: My gut reaction is to say "no". I live a very normal life. When I really think about it though, it has. I hesitate to meet new people because I am terrified they will recognize me as those boobs online. Many people do not accept what I do as legit work. They think it makes me a bad person in some way. Instead of confronting that, I just avoid new people.

I would say regularly. When I lived in Philadelphia, it was a great deal more, as I was always wandering around the city. I can often tell people are looking at me like..I know her from somewhere, but they just cannot place me.

PS: How did you come to choose Maria Moore as your professional name?

MM: "Maria" is the name of an ex-boyfriend's ex-girlfriend. He always spoke of her as beautiful and I took the name as a type of jab. He always hurt my feelings with his adoration of her. Moore is my mom's maiden name. I really wish I thought about the name a little bit more. There was another Maria Moore, and I could have chosen better. I would have like to have been a Sylvia.

PS: What do you feel makes your work stand out from other busty models?

MM: I could be humble and say, I don't know that I do, but that would be dishonest. I think certain models, no matter what their shape, size, race just have something that makes men want to see more. I have a little bit of that something. What it is, I can not say. My boyfriend, who helped me chose my name as mentioned above, probably put his finger on it though.

He was never big on complimenting me. He really believed in constructive criticism. However, one night, against his better judgement I very sure, I got him very drunk (among other things), and he said, "you are not the most beautiful girl I have ever seen, but you are by far the sexiest".

You can be pretty. You can be traditionally beautiful. That does not make you sexy.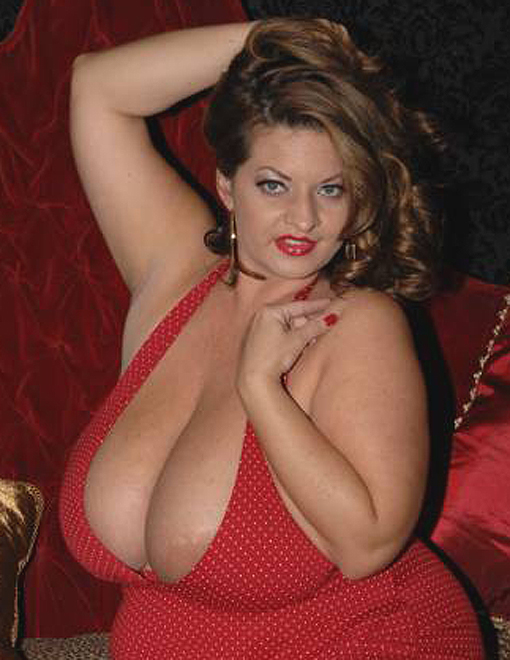 PS: To the best of my knowledge, you've only done hardcore scenes with your husband. Have sites tried to pressure you to have sex with other men?

MM: That is correct. I would not say there has ever been pressure. I have heard girls complain about the same places I have worked for, and claim they feel pressured to do things that did not want. I think companies try to get away with what they can. I am not the type of girl who gives off that vibe. They know there will be no arm twisting. I have always been treated really well and felt respect. I would not tolerate anything less.

It was suggested early on that my career would be very short lived, if I chose to work with just one man. There was one company that offered me a ridiculous pay to work with someone else. As much as I love money, it just did not seem worth the headache that it would cause.

PS: In the years you've been filming & shooting sets, has any aspect of your approach changed?

MM: I have changed so much over the years that , of course it has changed. In the beginning, I wanted to book work and have my name out there. I got excited, when content was released. I lived an easy, relaxed life. I was always tan and horny. All I need was a camera and content was getting shot.

Now, my life is busy. I hardly have time to give my husband a quick blow job. The offers of work do not come in like that did in the beginning. This is due to my limitations, the few companies that shoot bbws, as well as my inability to drop what I am doing and get on a plane. My life is planned out 6 months in advance. I just have other priorities.

I am not sure if I answered that...

PS: Are their any aspects of the business that were different than you anticipated or did not anticipate at all?

MM: I did not anticipate that I would do it this long. I anticipated I would make more money.

PS: Beyond the income it brings, what keeps you interested in generating content?

MM: I still enjoy it, when it fits into my life. I also do it because I feel a sense of loyalty to my fans. I think some of them would be sad, if I just walked away. I make people happy and I like doing that. I always wanted to do something to better the world. This might seem like an odd way to go about it. I make people smile every day. Not everyone can say that.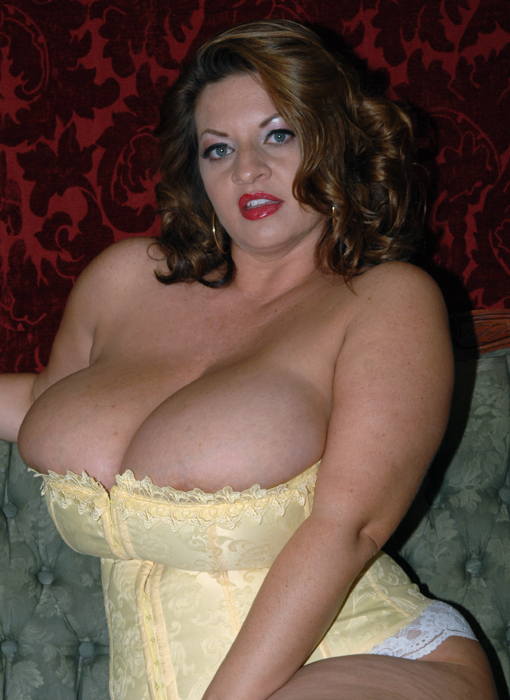 PS: What aspect of working in the adult biz has been the most satisfying?

MM: In a world where having boobs bigger than the average watermelon is frowned upon, porn celebrates the likes of me. That gave me self confidence. Also, being introduced to the harshness that internet anonymity allows, has really gave me a thick skin. I have realized one man's hag is another's dream girl. That is very satisfying for a women.

PS: Tell me about bustymariamoore.com. When did you start it and how does the site differ from your other work?

MM: I was asked to start the site , maybe 9 years ago. I was with an affiliate program that was a disaster. I left them, after being made aware of their bad business practices. I moved the site to another program ran by a photographer I had been working with. I sat parked there without much excitement for a few years. I was getting ready to call it quits, when my current webmaster, helped me see the light.

I had a ton of unreleased content , and had be doing webcam shows over at http://www.mariamoore.cammodels.com . He helped me put these things together and revamp the site. Today, I am very proud of the site. It has given me a refreshed attitude and sparked my interest to shoot more content.

It is similar to any other work you have seen because it is me, and yes I am still only shooting boy/girl with my mister.( pipe down peanut gallery) It is new stuff though. Members also get free live shows. The shows are archived on the site. From what I am told, I am even better live.

The site is me. I shoot what I want. It does have an amateur feel, but that is what I consider myself. I am happy being naked and having fun. I do not like the label(back to that) "pornstar". I do not really consider myself one. I am a girl who makes porn sure. I am not a "star" . A star works hard and has to jump through a ton of hoops to get to the top. Too many girls call themselves pornstars because they shagged on camera. That is not enough. I will not discredit the hard work done by the real "pornstars".

http://www.bustymariamoore.com is a direct reflection of the real me. I am a housewife , with huge boobs, who likes to be silly on camera and occasionally suck my husband's cock.

PS: Do you have exclusive Maria Moore merch? T-Shirts, etc? Does branding yourself hold an interest to you?

MM: No I do not have merchandise. Branding holds zero interest to me. There was a point where I thought about, as fans will often ask. Anyone I have ever met on a similar scale as myself has warned me against it though.

I do happily sell all my wardrobe. I am proudly hanging on many mancave walls!

PS: You've done scenes with other women. Beyond having large breasts, do you find any commonality with the other models? Are they competitive, or is there a sense of community?

MM: I have really only worked with the same few girls. I have met a few that I have never actually shot with, also. The one thing I always find curious we are usually short. A few girls break the 5'5 barrier, but not many.

I ignore competitive behavior, but of course it exists. Most of the time everyone gets along really well and plays nicely.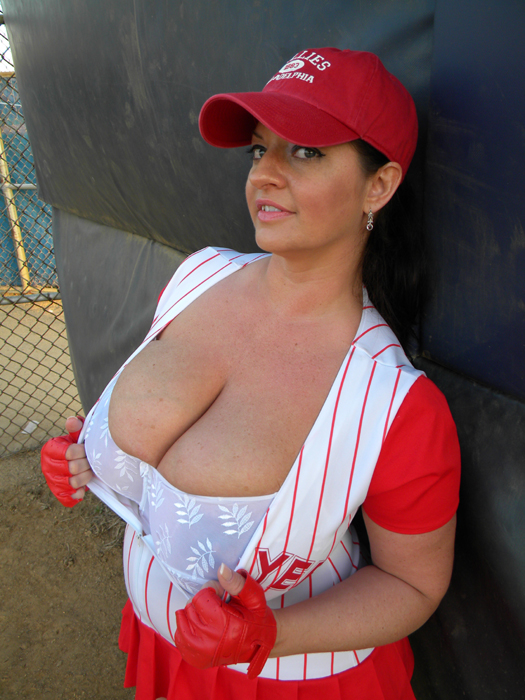 PS: Have there been any stumbles along the way that you wish you knew about in advance other than the affiliate situation?

MM: I am sure there have been, but I have a tendency to only remember the good stuff. It has been a long journey, and I really cannot think of anything else. I might have considered never shooting hardcore, until I had my own site. That would have been a smarter choice I think. I do not consider that really a stumble though. It is just a case of hindsight being 20/20.

PS: Do all sites on the level of TopHeavy / Plumper Pass / Score pay within the same ballpark?

MM: I have no idea what companies offer to models. I ask for a rate. The company can pay it or not. I never discuss with other models what they are being paid. It is not my concern.

PS: Are you in any way able to control your material being pirated?

MM: On a small scale, sure. I search for it, and I am fortunate to have fans who care enough to point me in the right direction. I write to have it taken down. My webmaster patrols the internet doing the same. Sadly, you take it down. They put it back up. I am just grateful I believe in karma.

PS: Outside of the business, is there anything you'd currently like to do that you've yet to do?

MM: Drive a car. I do not drive..never have and I feel I long overdue to check this one off my list.

PS: Forgot to ask earlier: What is your current cup size?

MM: I vary between a 36K and a 38K.

PS: Beyond your breasts, what physical feature do men most admire of yours? (I ask this because I adore your eyes!)

MM: Thanks :) I get compliments on my eyes a decent amount. Men like my legs usually. I have really high arches, which brings a loyal audience. My ass has become remarkably acknowledged recently. So many girls with big boobs lack a great ass. I like my ass..and so do men. Men come for the boobs and get very distracted by my ass.

PS: Do you hear from female fans at all, or is your audience pretty exclusively men?

MM: I hear from many wives. They write to tell me they watch my work with their husbands and they dig that I only work with my husband. I think they enjoy that their husband can lust after me while they prove to them monogamy is hot. I have a women as a custom scene regular. She orders them for her husband all the time. I adore her and think she is one of the smartest women I know. You have to keep your husband happy and satisfied to keep him in the relationship.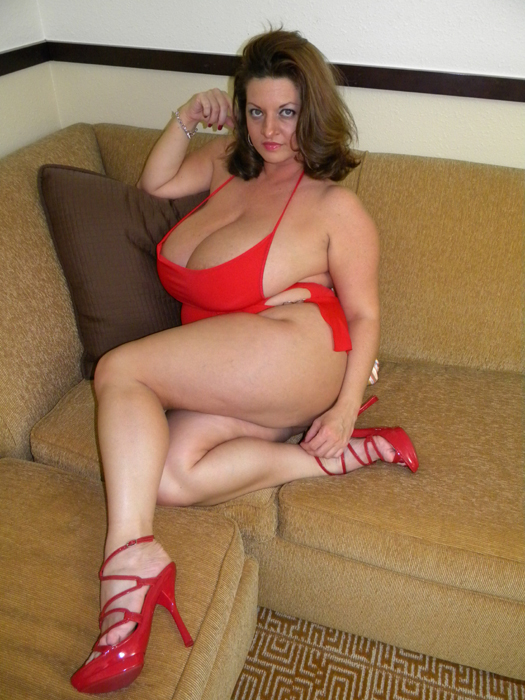 PS: Jumping back to an earlier answer - why "Sylvia"?

MM: When I was in high school, I worked summer at the beach in a pizza place. She was the head waitress. She was from Montreal and I had a major crush on her and her accent. She is my idea of beautiful.

PS: You've mentioned the downsides of large breasts. On the other side, what do you enjoy about having large breasts?

MM: I enjoy that I have made money off them. My husband and I would have never met, if I did not have them. People always remember me. These things are all bonus.

PS: What are your future plans?

MM: I am very unsure. I take things day by day. Life throws curve balls at you all the time and I find it is always best not to think you have it figured out. I will say I like what I do; I do not plan on stopping, but if any of my family ever asked me to I would. I have always worked in other areas, and would have never put my faith in the adult business being a lasting career.

PS: Any particular scenes of yours that stand out as your best or most enjoyable?

MM: Once a scene is shot, I never think about it again. I can say filming My Big Plump Wedding for the Score group was a great experience. It was an exhausting experience, but a good one. It is the only actual movie I have ever made and they took great efforts with it. I was proud to be a part of it.

PS: You say you never would have met your husband if you didn't have large breasts. Care to tell the story behind that?

MM: He liked big boobs. I have them. It is pretty simple. At first, we did not plan to get serious. We did though.

PS: Are there any changes you feel the industry could use?

MM: I really know very little about the industry. I live in the Northeast and have only shot for a handful of companies. I think it is like any other business though. It is tough and it is unfair ..they use up the little people to make themselves richer. It is up to the talent to wise up. Too many of them just seem too happy to be ordered around by guys who could have never made in another profession.

PS: What advice would present day Maria Moore give to Maria Moore who was just entering the adult industry?

MM: Part of me says I would scream "DON"T DO IT!," but then the other half says I would have told myself to jump on the webcam bandwagon earlier. I used to have way more free time, and I could have been making so much cash! I like the interacting with fans online. It keeps it fun and interesting. Plus, I love the incredibly pervy things they ask me to do.

PS: As Progsheet covers lots of music, please tell me 6 albums you always enjoy listening to.

MM: This is a good question...I love music. Al Green Greatest Hits has to be there. Everything But The Girl Walking Wounded is a solid choice. I love the Police. I would have to put Sting and the Police Greatest Hits. I always listen to The Brand New Heavies' Brother Sister. Talking Heads' Stop Making Sense makes me happy. Naive Melody might just be my all time favorite song. I would have to wrap it up with Nina Simone's The Very Best Of Nina Simone.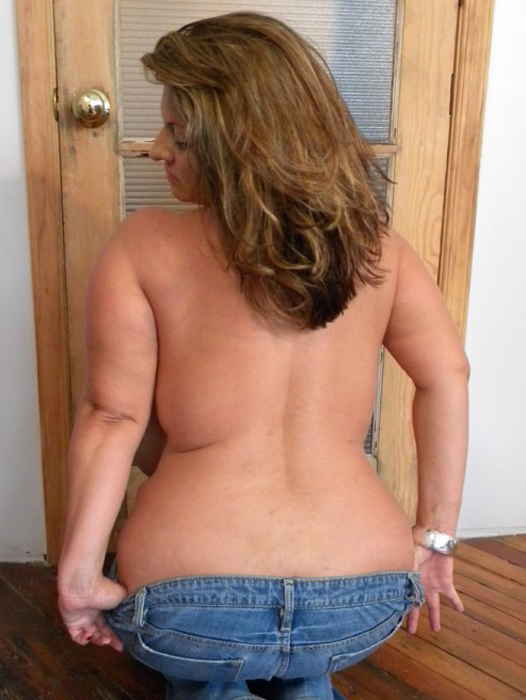 ###
Table Of Contents
Contact