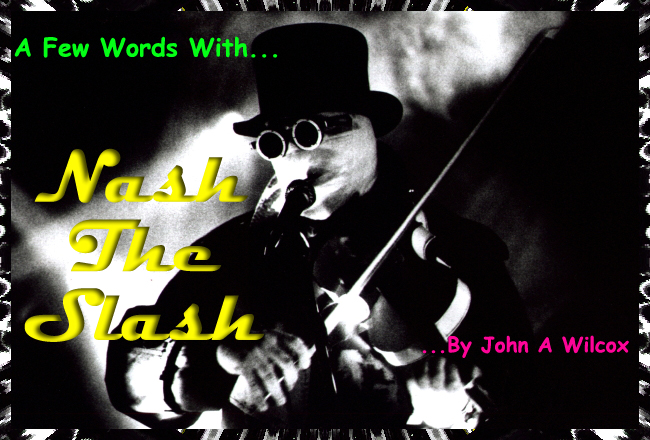 A Few Words With...Nash The Slash


Interview by John A. Wilcox



He's that guy that your mom doesn't trust around your sister. He's that guy who makes violins and mandolins sound raw and dangerous. He's that guy with the bandaged face and tuxedo who's been making unsettling, extraordinary music for over 30 years now, with no end in sight! He's Nash The Slash, and here's what he had to say to Progsheet...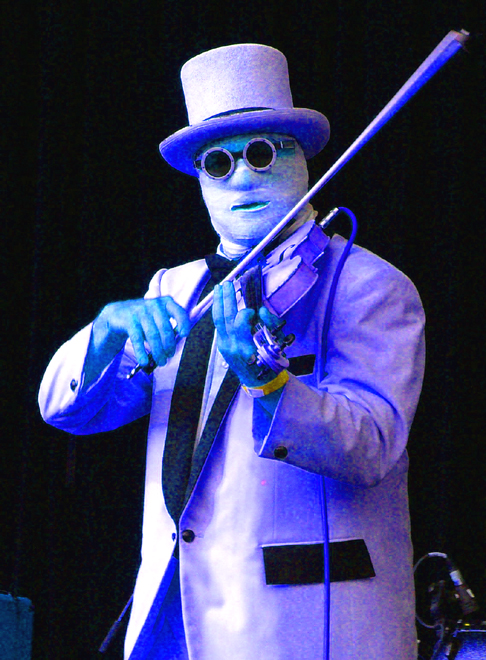 PS: Now, we may or may not know your true name - which is, at this point, irrelevant. What made you choose the persona of Nash The Slash?

NTS: In this day and age of Wikipedia, it is impossible to hide my true identity. It was fun while it lasted. Nash the Slash is the name of the villain in the first movie by Laurel and Hardy, Do Detectives Think?, 1926. I thought it was a great rock and roll name. The bandages came later.

PS: What first inspired you to expand the sound of violins and mandolins beyond their traditional sonic boundaries?

NTS: It's very simple really. I don't play guitar and I wanted to jam along with Cream. I also found the violin can be very spacey with electronic effects.

PS: Where did you first meet Cameron Hawkins, and what attracted you to working with him?

NTS: Cam and I first met while jamming with a band called Clear. I didn't like Clear but Cam was very talented on bass and keyboards.

PS: Beyond the tuxedo and bandages, you have long combined other strong visual elements with your live performances. What do you feel it adds that the music alone does not achieve?

NTS: I came onto the scene just as punk was taking off. As a contrast to the ripped jeans and t-shirt look, I went with the formal tailoring and sound of a demented concert violinist. Stage design and performance have always been important elements with such groups as The Who and Pink Floyd but by the late 70's, most new groups abandoned the concept. Two notable exceptions were Devo and The Residents. A great stage show can conjure up fond memories years after the concert goer has forgotten the set list.

PS: As the founder of FM, I am curious to hear your view on this - In what way do you feel Ben Mink changed the dynamic of FM during his tenure in the band?

NTS: I don't like to talk about FM. They were a minor part of my overall musical career. Ben Mink is very talented and he can play anything. Ben didn't so much change FM as Cameron changed how he wrote. In the early days, I was Hawkwind to Cameron's Supertramp.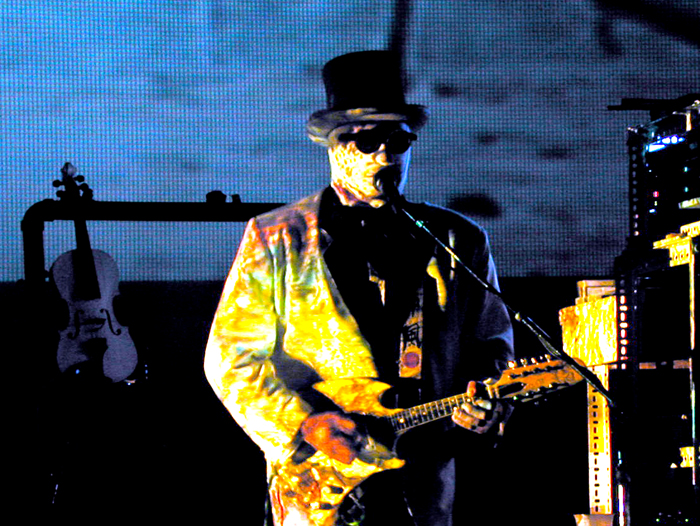 PS: You recorded a powerful score to the silent classic Nosferatu. Why do you feel that film still packs a punch almost 100 years later?

NTS: It's well acted, the story is a popular theme to this day, and no one has ever done a proper dramatic score to the film until now.

PS: FM never quite made the impact they should have or could have in the US. With a few decades to ponder that, have you ever put a finger on why that was?

NTS: FM was hampered by bad management. Myself on the other hand got to do tours with Gary Numan and Iggy Pop based on just a handshake. No manager intrusion, just honest brokering.

PS: What instrument do you tend to compose with the most and why?

NTS: I always start with a simple drum machine pattern and then jam on mandolin or keyboards. It's the fastest way to get creative. I don't record with a computer. It's too slow to get things up and running. The computer is only good for editing later.

PS: Let me get your thoughts on a few tracks - just whatever pops into your head. Let's start with Vincent's Crows.

NTS: Vincent's Crows is one of my favorite tracks. The lyrics by Toby Dammit are brilliant and lend themselves perfectly to the drama of the music.

PS: Theory Of The Black Hole.

NTS: A very strange piece. Words by Dr. K. Syinide. It wasn't very long so I decided to repeat the whole thing backwards.

PS: Friends And Neighbours.

NTS: The best version of this song is the original demo I released on the CD, Lost in Space. This CD is a collection of FM demos and live recordings from 1978 to 1985. F&N has a completely different melody and has way more balls to it. I really liked the original and hated the LP version. The producer had too much influence on Cameron.

PS: And finally, Fever Dream.

NTS: Fever Dream was one of my earliest instrumentals. Another dramatic piece that sounds like no one else.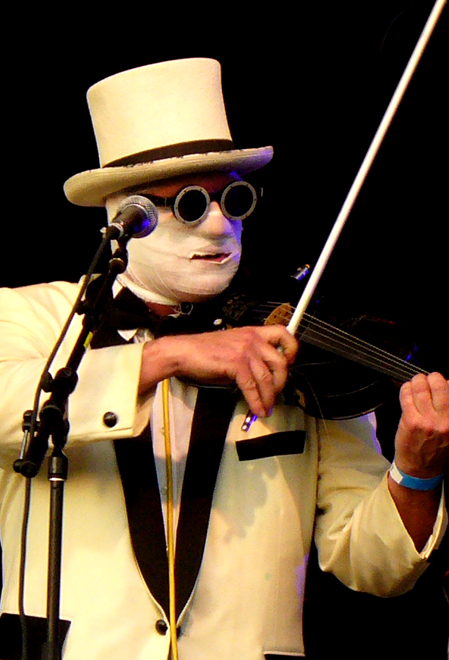 PS: How important is humor to music?

NTS: I think my humor can be appreciated in songs like Dead Man's Curve or in the stage performance of chopping a violin to bits with an electric saw while it is still amplified with fuzz and echo. On stage, my tongue is stuck firmly in my bandages.

PS: As an independent artist, how much of an impact has the internet had on sales, in either a positive or negative sense?

NTS: The Internet is a great place for promotion, but lousy for sales. As an independent, I have no way of challenging bootleggers. I say to my fans, 'I won't sell out, don't you sell out. Keep it honest.' I can't ask for more than that.

PS: Live In London is your latest effort. When can we next expect a new studio album?

NTS: I have lots of new material but no idea when it will be released.

PS: After over 3 decades of performing live, what still excites you most about stepping onto that stage?

NTS: Have you ever heard the roar of an Indie race-car or the sound of a jet fighter taking off? It's the volume that gets your heart pounding. Have you ever heard anyone else play the violin at 120 decibels? It still turns my crank.

PS: Any plans to play any gigs in the US in the forseeable future?

NTS: I haven't ruled out the possibility but getting into your country is more hassle than inspecting an Iranian nuclear facility.

PS: Please tell me 6 CDs you never get tired of listening to.

NTS:
Cream - Disraeli Gears
Monster Magnet - Dopes To Infinity
The Ruts - The Crack
The Who - Who's Next
The Sex Pistols - Never Mind The Bollocks, Here's The Sex Pistols
Soft Machine - Volume One And Two



###





Table Of Contents

Contact