Project / Object Zappa-fy New Haven


by John A. Wilcox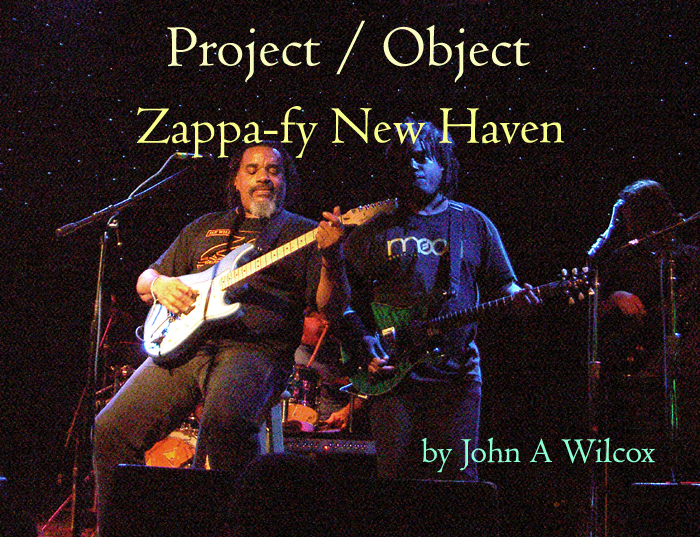 I have been an unabashed Zappaholic my entire life. I still have vivid memories of my oldest sister's vinyl copy of We're Only In It For The Money back in 1968. Being all of 8 years old at the time, songs like Let's Make The Water Turn Black, Bow Tie Daddy, and Idiot Bastard Son mystified me as much as they captivated my ear. There was something very different going on here. Here we are, 45 years later, and it's still very different! Andre Cholmondeley's outfit - Project / Object - are infecting Toad's Place in New Haven with total Zappa madness! Joining guitarist / vocalist Cholmondeley are Zappa alumni: Ike Willis, Ray White, and Denny Walley - all on guitars & vocals. Tom Fowler on bass. Ed Mann on percussion. All will be joining other P/O players Kendall Scott on keys; Ryan Berg on drums; Rich Rakowski on sax; Chris Opperman on trumpet.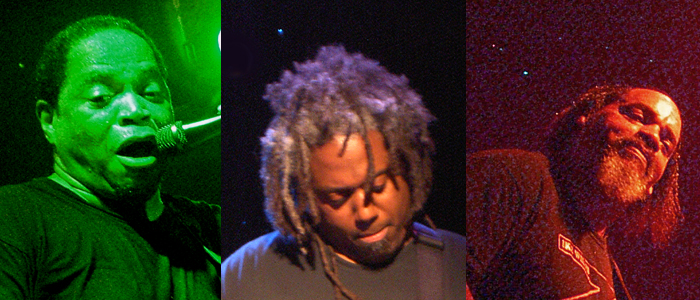 Willis and White have guested on many P/O tours. I asked Andre Cholmondeley about playing with them: Playing with Ike and Ray has been an amazing experience, as one would think. Just growing up with these two voices on so many of my favorite albums, and being close friends. Having seen them onstage at Zappa shows as a teenager, then years later having the chance to work with them around the USA and Europe has been incredible. Great guys, great musicians, and as you can see on any Zappa video they are on, very funny guys with that twisted sense of humor that Frank really loved and made a place for. What's also important is while they were each in the band -- separately or together, Zappa really covered stuff from his whole career. So unlike some of the other alumni, they really have a wide repertoire from his whole catalog. Cholmondeley is equally effusive about the prospect of gigging with Mann, Walley, and Fowler: I have to say -- playing again with Ed Mann, will be fantastic. He was in Zappa's band longer than anyone, and has done some tours with us in the past. His return is something we're all looking forward to. Likewise - Denny Walley has sat in with us in Atlanta and NYC, but never has toured with us till now. Finally, Tom Fowler, the bassist on the early 70s classic stuff -- will be joining us for the first time, we're elated about that.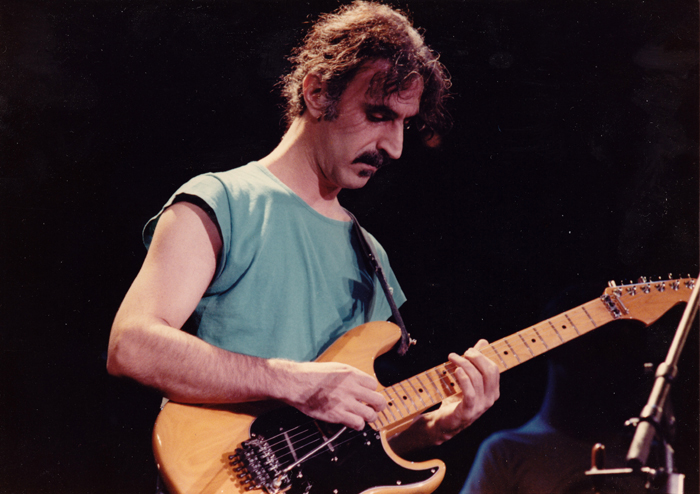 Much like ye author, Cholmondeley has found inspiration in the music of Frank Zappa: I'm inspired on so many levels by Frank Zappa's music. Of course just the songs, so many great ones that aren't necessarily crazy difficult to play, just great melodies, lyrics, whatever. Some timeless and beautiful stuff like Idiot Bastard Son, Blessed Relief or Sofa. Another challenge is indeed, the difficult stuff, which challenges us every night. There's lots of that, from Inca Roads to T'Mershi Duween and so many more. We also draw inspiration from some of the lyrical content, when sadly Frank turned out to be totally correct about political or cultural stuff like in I'm The Slime or Dumb All Over. Finally, just knowing that there are still lots of people who have really not heard this guy's music, who maybe know the "Zappa on the Crapper poster or that his kids have unique names. I continually meet people who have just discovered Frank's music, or have been brought to one of our shows by a friend - and that is continually inspiring. If you crave incredible music played by equally incredible musicians, get to Toad's Place! If you need songs that mention poodles, floss, enemas, and snot on a window, get to Toad's Place! If you are the mother people or the other people, get to Toad's Place!
Project / Object
Saturday, May 11, 7 PM
Toad's Place
300 York St, New Haven, CT 06511
203-624-8623



###







Table Of Contents

Contact