Progsheet - A Few Words With...Roxanne Miller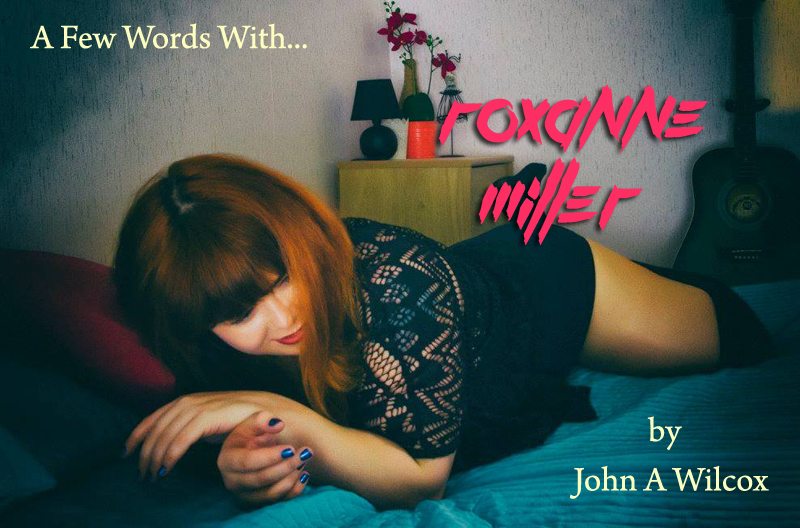 Interview by John A. Wilcox



It was her eyes. Roxanne Miller has timelessly beautiful eyes. An impressive 36H, the charming Romanian will surprise you. The redheaded Miller is much more than a bra buster. Read on and discover for yourself...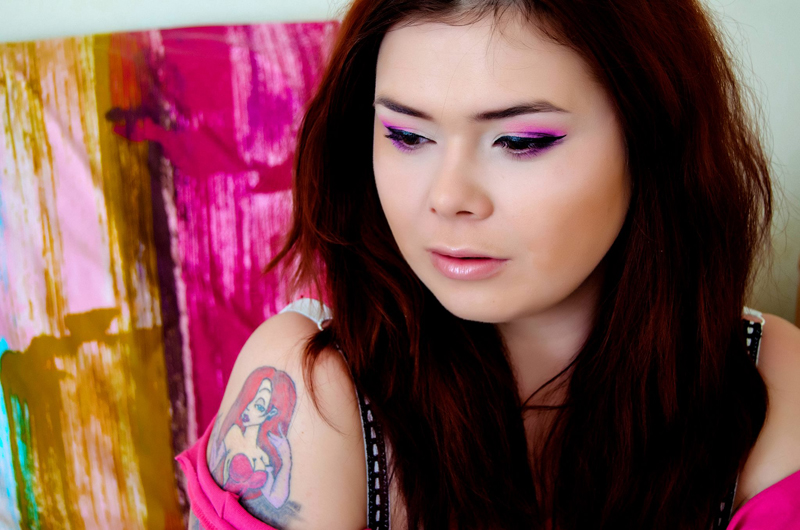 PS: Where were you born?

RM: I was born in a beautiful Romanian city which is located by the foot of the mountain.

PS: Were you a creative kid / teen?

RM: In the 90's toys from Cartoon Network commercials weren't available in Romania so we had to be inventive. We used stones, clothing pins, leaves, mud, brooms, everything to fit our fantasies. When I became a teen I used to make hand-made jewelry and they were quite a success. I was in a writing circle and I won an award for a creepy story. I was a radio DJ for 2 years. I was in drama groups and we won pretty nice awards. I got a make-up artist diploma. So I guess I was pretty busy for a teenager.

PS: Do you recall the very first adult film you saw?

RM: I was 4. We lived in a house with huge rooms so for the heating to be less expensive we all were sleeping in the same room and mom was watching a porn movie in the middle of the night. I pretended to sleep. I spied on my father's Playboy collection and as a teenager, I was watching porn on TV in the middle of the night, hoping to not get caught.

PS: What age were you when you first passed a D cup?

RM: 12 or 13. I don't recall it very very clearly, but when I was 14 I needed 2 bras... one for the back strap and one for the cup, as in Romania I couldn't find bras to fit me. Plus eBay, Amazon weren't delivering to Romania back then.

PS: What was the reaction of your friends & schoolmates?

RM: At first they all stared and judged. Then when they got to know me they got used to me LOL. Some were, mean some were nice. In high school they were envious about my tits. I get the same reactions now as well.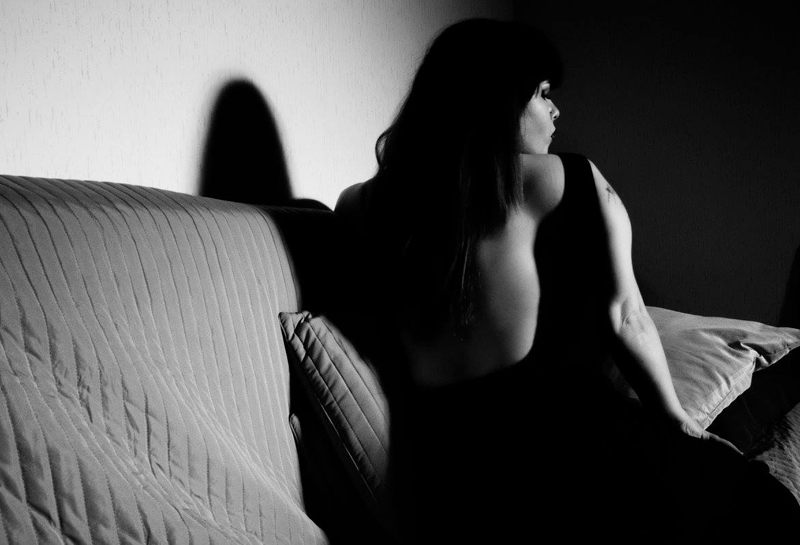 PS: How does daily life in Romania differ most from life in America?

RM: From education, to medical system to income all is different. The medium income per year in Romania is 3600$ per year, but there are people who work on minimum wage and they get something like 2600$ per year. We have many beautiful things in Romania to visit, but there are places that are not well maintained or there are places that are not promoted enough. Daily life is expensive. Given the fact that a person might earn in between 250 to 1000 a month, the rent of an apartment is in between 250 to 700$. Food is more expensive than in other parts of Europe, bills are more expensive as well. Public transport is not as expensive as in other parts but it's still a lot. Imagine 2 parents that have 3 kids that go to a school in the closest city. They both earn 700 bucks a month and the transport for 5 people is 150. But there are good things too. Romania started to develop a lot in the past 10 years so people can find jobs in the proximity of their home and they are not forced to work outside the country. Except those who really want to.
Most of Romanians are slim. When McDonald's got in Romania they were so expensive that people couldn't afford to eat there very often. Plus we were used to eating at home. To eat at a fast food was considered taboo for a while. Now the prices are the same as 15 years ago. So more affordable. The health system is good and bad in the same time. If you work, the state gets 9% of your income and gives it to the health system, so you can go see a doctor without paying anything. 6% of the population of Romania is illiterate, 44.2% have low education, 44.2% have medium education and only 14.6% have a high education. In USA 14%of the population can't read, 21% of adults, read below a 5th grade level, and 19% of high school graduates can't read. Here 1 liter of gas is close to 2$. First time when I heard of a computer was in '96 and it was a 6-8-6 PC. I had my first PC in '98 and it had Windows '95. We don't have such thing as the Romanian dream and if you wanna become a star (actress, singer etc) you are often asked to fuck with the guy that says yes or no. We had Kings.
First King was a German. Carol Hohenzollern Sigmaringen and because of him we had railway. We had our first university open at 1860, you have Harvard since 1636. We have Russian, German, Turk, Hungarian influences since they conquered us for a while. Those who finished high school, speak at least a little bit of English. But there are people that speak German, French, Spanish, Italian. Most of our doctors leave the country but they are very well prepared. Romania had 3 geniuses out of 100 in the past century. Many Romanians work for Microsoft, Apple, Google, Facebook.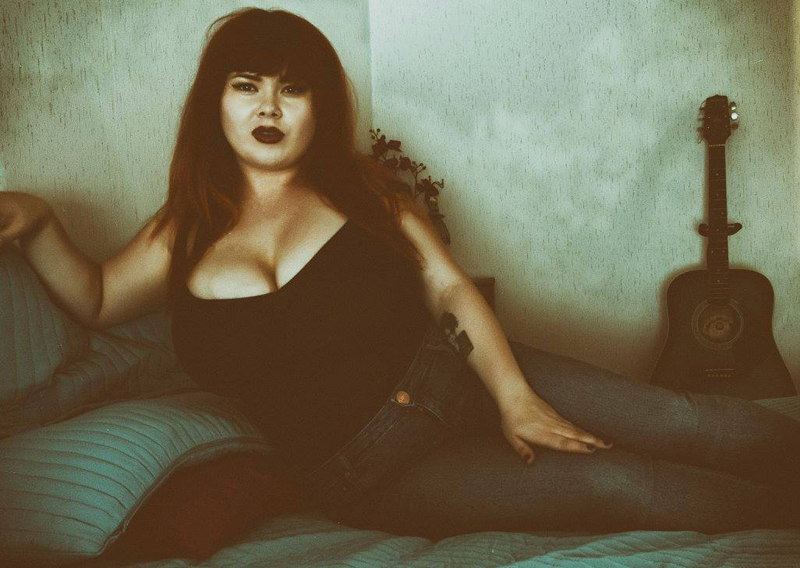 PS: What inspired you to want to enter the adult industry?

RM: I came to Bucharest with the dream of becoming an actress. Then I realized how expensive life is and I needed a job. I couldn't get in Radio as I didn't want to fuck the boss. I started to work in a video chat studio, because I had the flexibility that I needed to go to school as well. At the beginning I was like I will go there for a while and if I won't like it I will stop. There are almost 6 years since then and I still enjoy talking to people and showing off my body. When you get in this business is not all about showing tits, it's about being a companion for those who just need to talk with somebody. From being a cam model it was an easy step to become a nude model.

PS: Where did you first appear topless?

RM: Well the first time when I appeared topless was when I entered in the video chat industry on the profiles of the sites I worked with. Then in a more official fashion I appeared topless and nude in Score in 2012.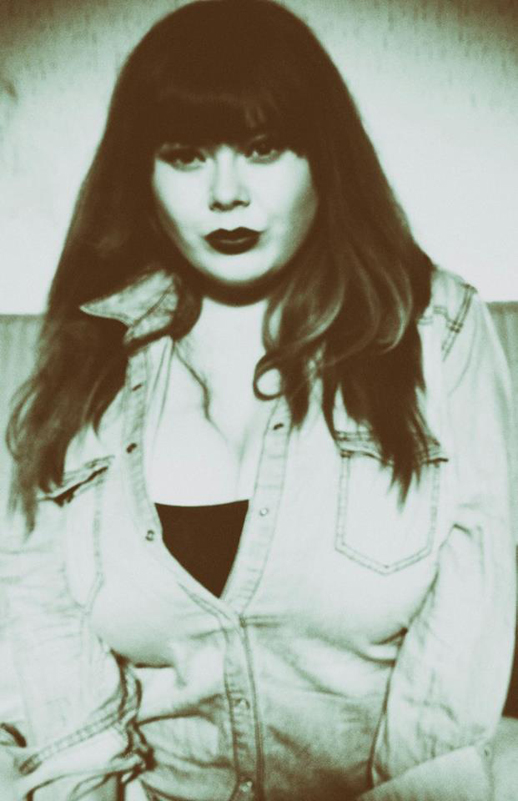 PS: What has surprised you most about working in the adult industry?

RM: Well there are many things that surprise me every day. First I was a bit afraid of the team that I was going to work with. As I didn't do it before I was like, what if the photographer wants to touch me? But the professionalism of the teams I worked with is high end. Second, I have met many people and you'd imagine they have high risk behavior, but they don't. They are actually people with normal lives that do it because they like it. I am sad every time when I hear about a model that she does it only for the money, and there are many. But it's not my problem to deal with. Working in adult industry gets you around the world and that is amazing. I love to travel and maybe sometimes I can't afford to do it on my own. So each time I traveled for work I visited the city where I was invited. To be invited in Caribbe is not a small thing.

PS: I was looking at your Deviantart page and pleased to see you mention that you play guitar. What guitars do you have & what type of music do you enjoy playing?

RM: I was the official photographer of a Romanian guitarist. I own an acoustic guitar but I don't know to play more than few chords. And the only song that sounds a bit like a song is What's Up LOL

PS: Have you ever played in any bands, or just by yourself?

RM: I worked with some musicians telling them what is wrong with their song... I think that made me a producer hehehe.

PS: You also seem to have a great love of photography. What do you enjoy most about it? What does it bring to your life that nothing else does?

RM: Well I took photography seriously since 2014, when I got my camera. My favorite is boudoir. But as long as the model is confident in front of the camera I don't mind any kind of shooting.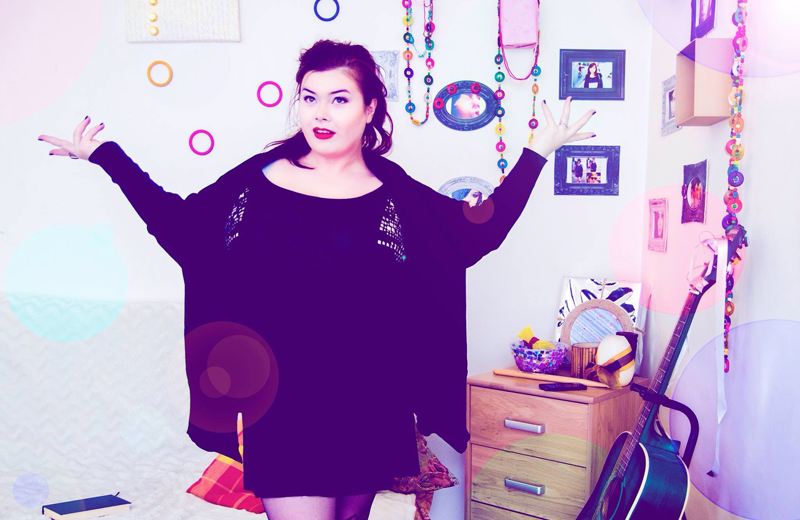 PS: Do you do any film photography, or do you strictly shoot digital?

RM: I don't know yet enough to work on film, but I own 4 camera: contax, pentax, minolta, kiev that are on film and still working.

PS: What is your main camera & why did you choose it?

RM: Nikon d5100. I like the colors on Nikon.

PS: Do you fly to America to shoot for companies, or do they come to Romania?

RM: The furthest I went was Dominican Republic. I don't have a green card for US so I am banned LOL. But I traveled to Holland, Czech Republic, France, England for work.

PS: What do you feel sets you apart from other women in the adult industry?

RM: I love doing it.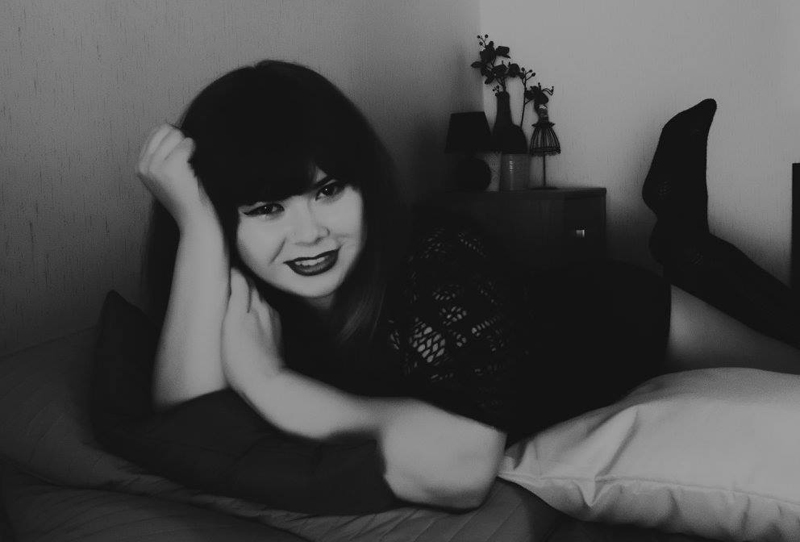 PS: What has been the most satisfying aspect of nude modeling?

RM: Feedback. I used to hate my body so to see many guys adoring me is a great reward.

PS: So far, no hardcore work. Is that an area you've no interest in?

RM: I will let you imagine how I fuck, not show you.

PS: Who have you most recently shot for?

RM: Score Group in Prague.

PS: From your work in the adult industry, what are the greatest lessons you've learned from the feedback you've gotten?

RM: The fact that my persona comes out is the most important thing that I learned. I am happy to see that guys see me as a fun smart woman.

PS: How many tattoos do you have & can you tell me the reason behind each?

RM: I have 5 tattoos. My first is a butterfly with 3 flowers and it's about me and my family. Then there is Jessica Rabbit, hence my red hair and big boobs hehe. Then I have a little heart made out of musical clefs with one letter inside. It's a matching tattoo with my best friend. I have the portrait of Robert Smith from the cure and the title of my favorite song: Pictures Of You. And the last one is Adonis and Bastet. I love animals so why not have the Gods on me?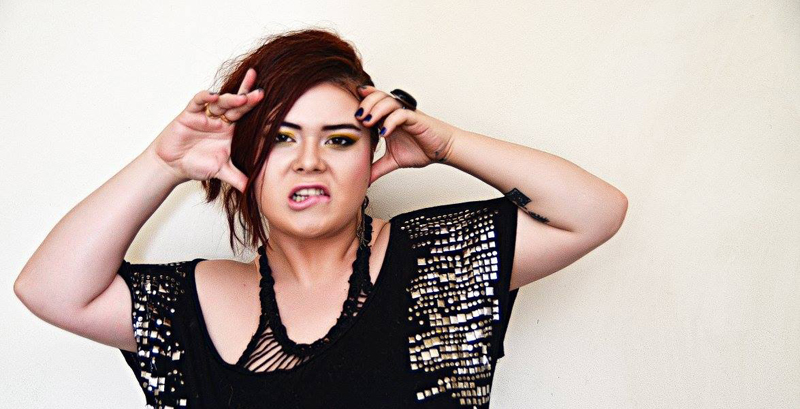 PS: Other than modeling, what brings you the most fulfillment in your life currently & why?

RM: Being behind the camera. I love being artsy and I love to see that my work is appreciated.

PS: How did you choose your particular adult name?

RM: Roxanne was always a sexy name in my mind... and Miller? Marilyn Monroe's husband.

PS: What have you not done yet in the adult world that you'd like to do?

RM: A scenario in which I masturbate in a train....

PS: What would you like to do in your daily life that you've yet to do?

RM: I would love to have an exhibition of my artwork.

PS: Please tell me 6 albums you never get tired of listening to.

RM:
The Cure - Disintegration
Porcupine Tree - In Absentia
Metallica - Black Album
Opeth- Damnation
Depeche Mode- Playing The Angel
David Bowie - The Next Day
But there are so many others. You can't get tired of good music.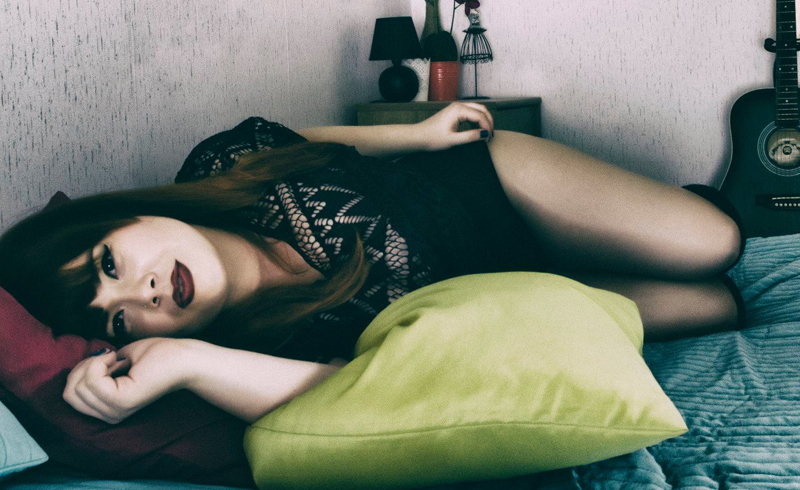 ###
All photos are copyright Roxanne Miller and used with kind permission.
Table Of Contents
Contact