A Few Words With...Roye Albrighton


Interview and photos by John A. Wilcox



As founder / vocalist / guitarist / writer of Nektar, Roye Albrighton has been the man behind the shimmering sound of the band for over 40 years now. The recent live set Fortyfied shows that Nektar are still a band with something to say. Progsheet recently picked Roye Albrighton's brain for insight into this progressive juggernaut...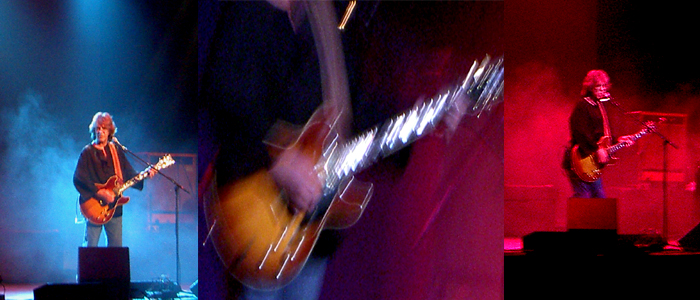 PS: Were you the first musician in your family, or did you have relatives that played as well?

RA: Not exactly... My father fancied himself as a pianist, but of the bar type - whereby the left hand was always hitting some notes but he never knew what. ;-) My brother was the more serious musician, he was big on harmonicas and won several awards for performing classical pieces. It was he who brought home the first guitar I had ever seen in my life and started me out on the road to playing at the grand old age of 10.

PS: What was the first guitar you ever bought, and what made you choose that model?

RA: Well, it was a case of what my mother could afford at the time. She had a book club and in there were a few musical instruments for sale. A Spanish guitar (which wasn't really cool at the time) and a full-bodied acoustic made by the old German company Hofner. This was the model 'Senator' and believe me when it arrived I didn't know whether to play it or shoot an arrow with it - the neck action was terrible! I was stuck with this guitar for several years and modified it to be a little more playable. Most of my other friends had well to do parents so they could afford a better one from the music shop. But hey! I ended up with much better blisters on my fingers! ;-)

PS: Who were your guitar heroes as a youth?

RA: My first recollection was Hank Marvin from the Shadows. He had a beautiful tone on that 'Strat' but soon became aware of other more adventurous players like BB King, who had that raw tone. I am and always have been a great admirer of melody and tone over speed and processed guitar sounds. One note played just right says more to me than 50 played as fast as possible. This is not to say that I don't admire what the whizz kids of today are doing. I am just 'old school' and it's hard to get away from that.

PS: Fortyfied is a very powerful live document of Nektar on the road. How did you decide which songs you were taking on the road for that tour? What were the criteria?

RA: Simply put, we only have so much time during a concert to play songs from all our past and present catalog, and you know that someone will always complain that you didn't play one of their favourites. We discussed the best way forward with this, and came up with what we thought was a good cross section of material to try and please most fans.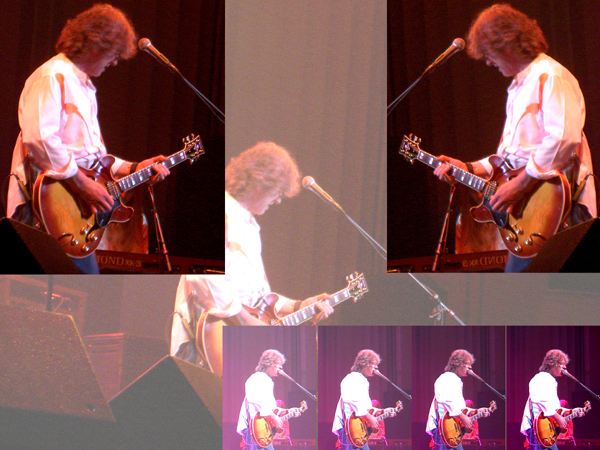 PS: Nektar's always been noted for having great players, and the current line up is surely no exception. Where did you come across your new keyboardist and bass player, Klaus Henatsch and Peter Pichl?

RA: After Randy Dembo and Tom Hughes left the band to pursue their own careers, I was left once again with the job of finding a new keyboardist and bassist. I was aware of Klaus from the previous years when Taff Freeman left. After a few short conversations with Klaus, we organized a rehearsal at his home studio in Hannover and I mentioned that I needed a bassist too. Klaus said he knew someone who would be available, so at the first rehearsals Klaus arrived with Peter Pichl and Ron and I immediately knew that they were perfect for the job. Klaus brings to the Nektar style of music a fullness that we have for many years longed for - the growling Hammond and in the next instant beautiful orchestral passages. Peter is what I personally have always craved for, and that is a 5 string bassist that plays like a bass player and not a guitarist playing bass. His depth and understanding of Nektar's music is wonderful.

PS: What do you feel Ron Howden brings in to the Nektar sound?

RA: Ron is a master timepiece. He works like no other drummer I know, and I have worked with quite a few over the years. His ability to use his snare to work alongside the guitar and at the same time keeping the foundation solid together with the bass. There is no question of his ability to keep the band together during the more intricate parts of our music. An exceptional musician.

PS: In the 70s, FM radio played the heck out of Nektar. With more strictly formatted and more overtly commercial radio ruling the airwaves, how do you reach the new ears out there?

RA: I think that the internet is now the new FM radio. Back in the 70s it was a good time for bands both here and in the USA, radio stations were not dictated to with corporate playlists, which opened the door for DJs to play new uncharted music that the public would not necessarily hear otherwise. That time has now passed, and with the coming of the internet it is once again possible to hear new forms of music without restrictions. However, the net is so big that you have to be directed to where to find it, this in itself is another problem as to how to do this.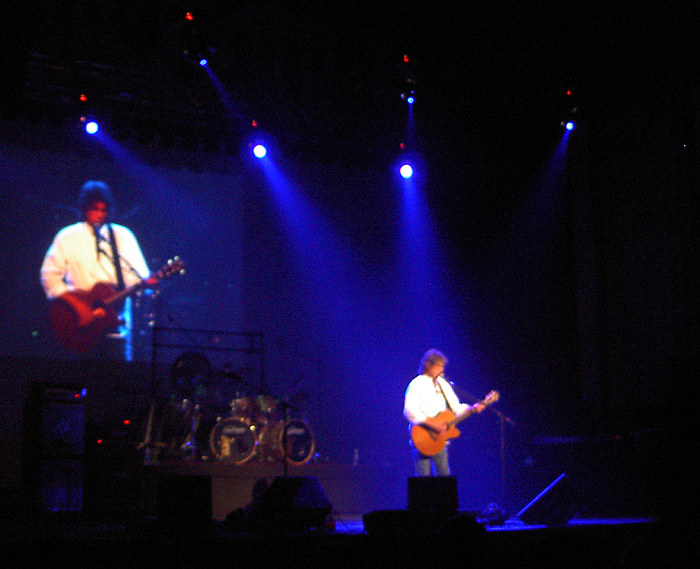 PS: What elements do you feel elevate a good song into a great song?

RA: I wish I knew John. I write as and when I feel like it, and whatever comes out is either used or thrown in the 'let's look at that again later' bin. When I listen to other artists' music, I can usually tell straight away if I like what I hear or not. I guess if I was a pop music critic I would have been shot by now.

PS: Speaking of great songs, can you give me the stories behind a few from the Nektar catalogue? Let's start with Do You Believe In Magic.

RA: You are too kind! ;-) I guess this was one of those Nektar shots at producing a 'pop' song. It was fun at the time. And although we did the verse/chorus/verse/chorus bit, the end was a little more like what we were into at the time. I remember we did get slated for using the same title as a Loving Spoonful song, but we didn't realize that at the time.

PS: Always.

RA: This is one of my more recent favourites. Evolution was to all intent and purposes a take on how we as a human race are using up its resources (aka Recycled). But rather than fix the problem, we think moving to another planet will solve everything. Always asks that very question to the human race: 'would you stay or go?'

PS: That's Life.

RA: Very similar in nature, this song recognizes the mistakes that people can make throughout their lives. And when it comes down to it, and you have given it your best shot, if it doesn't work out... Well... that's life.

PS: And, finally, Little Boy.

RA: Imagine if you can a circus troupe and you are a 5 year old boy traveling with them - hard to imagine, huh? Well, Little Boy is the son of one of the performers and his story is a unique one. Lonely nights and hectic days within the circus business. But this song tells him that his parents still love him very much although they find it hard to spend as much time with him as they would like.

PS: Speaking of the Down To Earth album, how did Robert Calvert come to be involved in it?

RA: We were looking for the right voice for the ringmaster part, but none of the band had that kind of voice. Bob was on hand as we knew the guys in Hawkwind and we are glad he was. The man had us in stitches in the studio when he was doing his voiceovers. I have never laughed so much in my life as on that session. We are all very sad at his passing.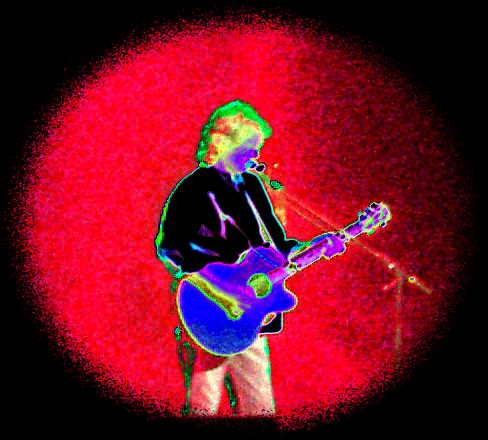 PS: What is the lyrical thread behind the Book Of Days album?

RA: Just various observations of the way we live in today's society. We seem to be hell bent on the way we are perceived by others - our looks, our wealth, etc. Also the sheer greed that seems to be evident in the corporate moguls. I think the recent banking fiasco is a good example of this.

PS: In the late 70s, you were part of a very interesting project called Snowball. How did you come to hook up with Curt Cress & how was he to work with as a player?

RA: Yes that was an interesting time for me. I wanted to try something different and an old friend of the band who lived in Frankfurt told me that a couple of guys from Klaus Doldinger's Passport were putting together an album and they wanted a rock guitarist/singer to play on it. I knew Curt from years previous when Nektar and Atlantis were on the road in Germany along with all the other bands like Guru Guru. Curt is without doubt a world class player and a perfectionist.

PS: What can we expect next from Nektar in the studio?

RA: More music. 2010 should see a new studio album which, will be exciting because we will have Klaus and Peter with us this time. I'm sure they will both bring a new direction in the music, one that I am looking forward to. Some of the music is already written, but as you know, things can and will no doubt change.

PS: What is your current live set-up?

RA: Simple really. Just a Marshall JCM800 combo (100 watt), a chorus pedal, a delay pedal, and the mandatory wah! I only ever use 1 guitar on stage, that being a Yamaha SA 2200 semi acoustic. I change this from time to time to an old Antoria of the same style.

PS: Some 40 years later, what keeps Nektar vital and interesting to you?

RA: That would be the search for the lost chord. ;-) No, seriously, it's the not knowing what the next piece of written music will sound like. I get very excited when I sit down to write. I think this keeps me going.

PS: Finally, please tell me 6 CDs you always enjoy listening to.

RA:
David Sancious & Tone
Jimi Hendrix - Axis: Bold As Love
Holst - The Planets
Genesis - ...And Then There Were Three...
Bruce Hornsby - Harbor Lights
Buddy Holly - Anthology



###





Table Of Contents

Contact