A Few Words With...Ray Wilson



With the dissolving of Genesis in 1998, few would have imagined that vocalist Ray Wilson would be one of the 2 main players keeping the spirit alive (the other being Steve Hackett). With live sets that feature Genesis gems like Ripples, Follow You, Follow Me, Carpet Crawlers, and Not About Us in addition to his own material, Wilson embraces his heritage as he moves into the future. With solid solo albums like Change and a sparkly new disc from his old band Stiltskin, Wilson is a busy man! He took a few moments out of his schedule to give a brief but info-packed interview...

PS: What inspired you to become a musician? Were you musically inclined as a child?
RW: Yes, My family all played music. I had a very good school that promoted music of all kinds and had good equipment to practice with. It all made a huge difference in my life.

PS: How did Stiltskin first come together?
RW: James and Peter started Stiltskin and auditioned for a singer in Melody Maker. I drove to london from Edinburgh and did the audition and got the job. We then landed the Levi ad and it all went from there.

PS: Was Stiltskin still active when you got contacted by Genesis, or had it already gone into hibernation?
RW: No. We had split up in summer 1995.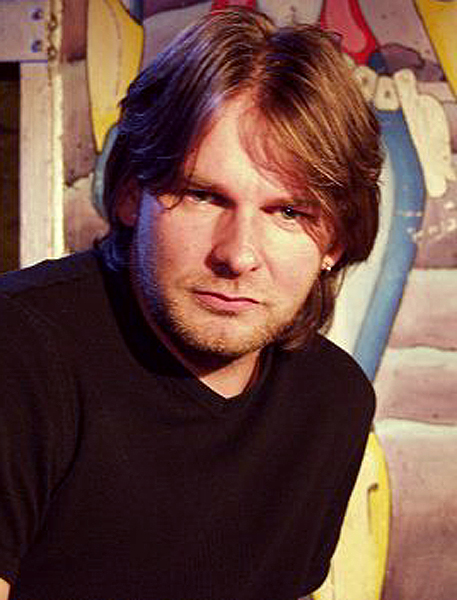 PS: When you came into Genesis, was much of the writing for the Calling All Stations album already done?
RW: Musically yes. I was more involved in bringing melody and lyrics to the songs.

PS: What were Tony Banks & Mike Rutherford like to work with in the studio?
RW: Very laid back but pleasant. It would have been nice to have had some enthusiasm sometimes, but that was just the way they were. Very professional and friendly.

PS: What was the inspiration for Not About Us?
RW:I can't really remember. The song developed from a jam session. I always wanted to get the idea across that people should remember that there is always someone worse off than themselves.

PS: What do you consider to be the high point of working in Genesis?
RW: The last gig in Nuremberg.

PS: What did you learn from the 1st go around of Stiltskin & recording with Genesis that you applied to your solo career?
RW: Too much to mention. I think we all learn a bit from everything we do. I learned more in Stiltskin than Genesis, to be honest.

PS: I'd like to hear the background behind a few lyrics. Let's start with How High.
RW: How High can you go?? Everybody always wants more, and the answer is to be happy and peaceful with who you are and make the most of what life brings your way. The simple things in life are the most rewarding, etc; etc.

PS: Another Day.
RW: I wrote this for a school friend who killed himself. I tried to imagine what he must have been thinking to do such a thing. Was he in need of a better life?? And dying to see another day? I tried to get inside a suicidal mind and write from that perspective, if that is possible.

PS: Goodbye Baby Blue.
RW: I wrote this about an ex girlfriend who never smiled very much. She always seemed to have the world on her shoulders.

PS: What brought Stiltskin back together?
RW: It's a new line up. I wrote this album with a new guitarist called Uwe Metzler and former Stiltskin member Irvin Duguid. Peter didn't want to get involved so I wrote it with Uwe instead and got producer Peter Hoff to help pull it all together.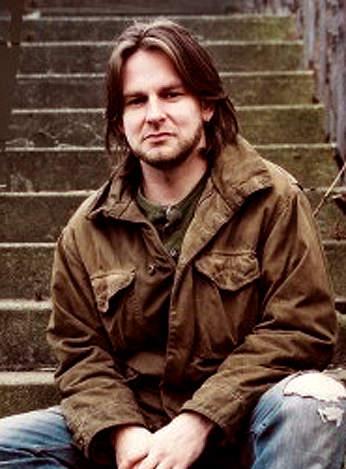 PS: With the new Stiltskin, you've brought in Nir Z. What about him is such a good fit with you?
RW: Nir always gives everything when he is drumming. I love the passion and energy he creates and he is a very creative drummer too. He just understands what I want from a song and our time in Genesis together played a big part in this understanding.

PS: Tell me the story behind Lemon Yellow Sun.
RW: It is a song about a holiday romance I remember from my teenage years. Quite a straight forward song really. It focuses on spirituality bringing back that which is meant for you, and keeping at distance that which is not.

PS: Any plans for Stiltskin or solo shows in the USA?
RW: Not without some kind of record deal or tour promoter getting involved. It would be good to play in the US with this album.

PS: Is there anyone in the progressive community that you'd especially like to work with?
RW: David Gilmour or Peter Gabriel. Almost worked with Peter on Carpet Crawlers a few years ago but the powers that be put a stop to it. Don't know why.

PS: Please tell me 6 CDs you never get tired of listening to.
RW:
Bruce Springsteen - The River
Genesis - A Trick of the Tail
Pink Floyd - The Wall
Live - Throwing Copper
Bob Dylan - Desire
Stiltskin - She


###







Table Of Contents

Contact