Steve Hackett: Revisited, Extended, Revived In Ridgefield


Words + Photos By John A. Wilcox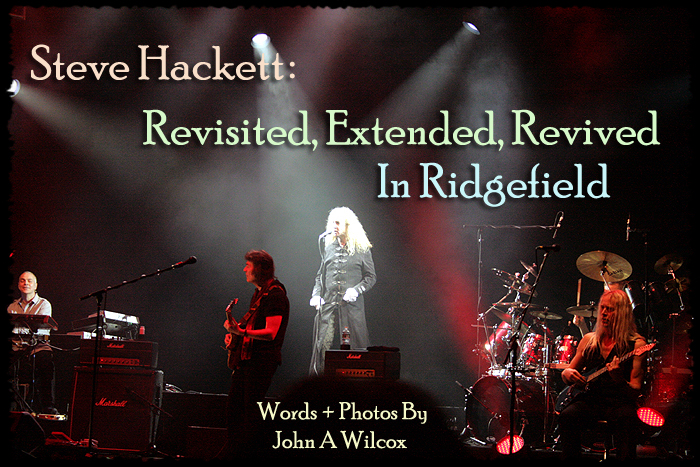 Let's face it, it's a great time to be a Steve Hackett fan. Lots of tours, product & presence. Granted, he was more than a bit screwed by the recent BBC documentary on his old band Genesis, but few of us were surprised. Hackett's more about change and challenges and less about market research and compromise. In the end, Hackett's all about the music. Music is almost like an emotional calendar. Hackett told me over the telephone last week. An aspect of yourself stripped bare once again where you were a vulnerable teenager. That's part of it. Music fills in the blanks. It fills in the spaces for people. It says more than words could have done at the time.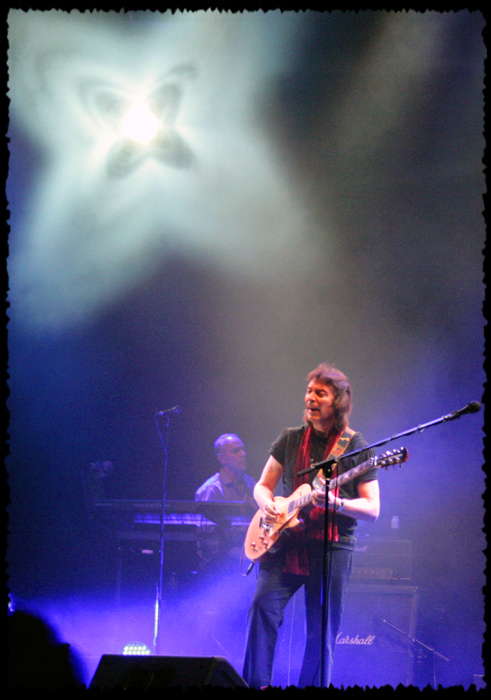 I asked Hackett what made Genesis unique. I've learned what things work. For instance, an aspect of Genesis where the writing was driven by chords. Where certain lines were dictated by lead chords. In other words the chords are synonymous with the melody. There's no distinction between the two. I think Genesis were particularly clever at that. Genesis was a band that was harmonically driven more than anything else in its' early incarnations. Hackett continued. What I've learned since then is a whole shedload of techniques that I didn't possess in those early days that I wish I could've employed. Certainly the aspect of speed finger vibrato. The ability to be able to play nylon guitar as well as electric. Plus a few techniques I've taken forward off of the 12 string. It would have been wonderful to have had the experience of now and be doing it the first time in front of an audience. Of course. Who wouldn't want to be that age again?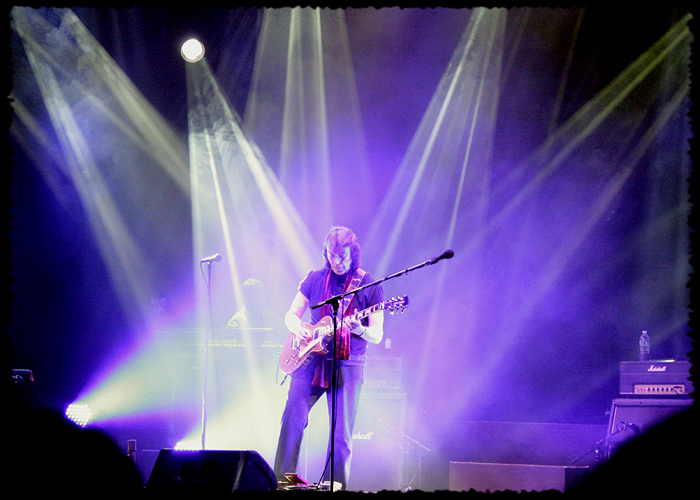 As we discussed the band, Hackett revealed an interesting thought I'd not heard before. There are many other things that I wanted Genesis to be able to do that the band was either incapable or unwilling to do back then. Although much of what we did was orchestral in spirit and classical in style, I wanted the band to be able to work with orchestras. I wanted the band to be able to work with other players. So, instead of getting smaller and smaller, I wanted to expand the band rather like the Beatles.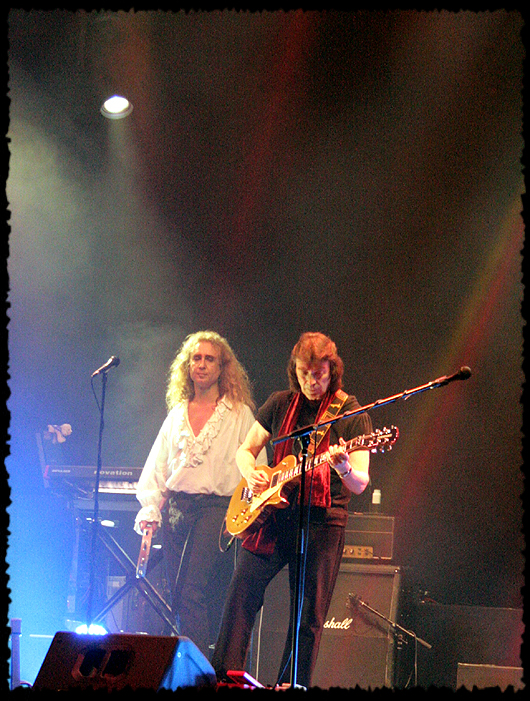 On this final fling of Steve Hackett and his band performing an evening of Genesis classics, it's all about the fans according to Hackett. It's really the audiences that choose the songs. I always think that they are the true owners of it. It's not the authors. It's not the players. The audience get it in a way that the performers can only guess at. I think that it's most important for those who are listening. That's how I see it. After the tour concludes, Hackett is releasing a new solo album with a few echoes of days gone by. I've had a chance to study early Genesis once again. Not just my own parts but other peoples' parts that I was by necessity playing myself in order to revisit it and re-record it. All of that I take forward into a new album which is due to be released in February. There's an aspect of Genesis about it. Sounds exciting! Until then, we all get to revisit the Genesis museum one last time. A museum full of Hogweed, volcanoes, cosmic lawnmowers. A museum where supper is always ready.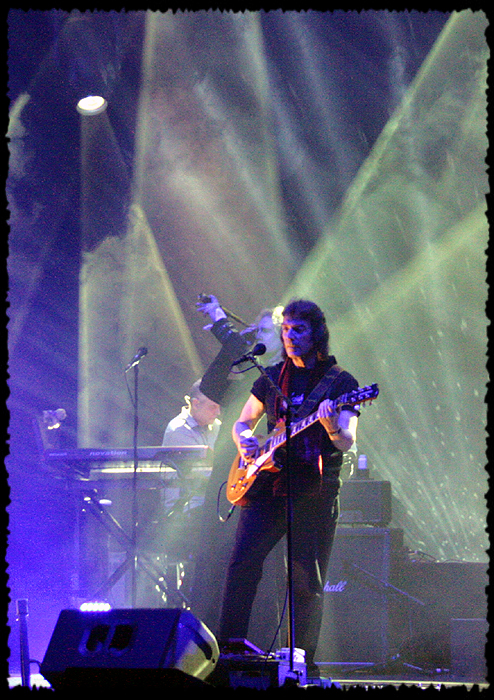 Steve Hackett
Thursday, November 13, 8 PM
The Ridgefield Playhouse
80 East Ridge
Ridgefield, CT 06877
203-438-5795
www.ridgefieldplayhouse.org


###
Table Of Contents
Contact