Steve Hackett Brings The Music Of Genesis To The Ridgefield Playhouse


by John A. Wilcox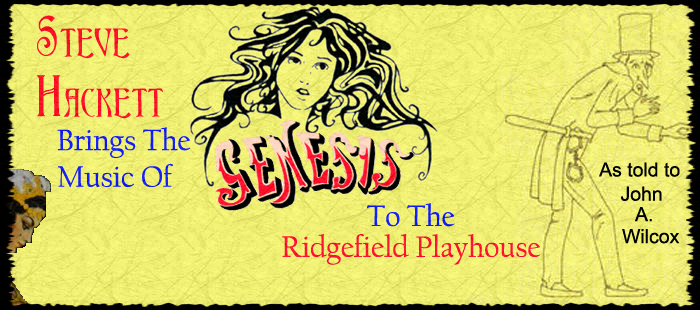 Before there was Jesus He Knows Me there was Can-Utility And The Coastliners. Before there was In Too Deep there was Entangled. Before there was Invisible Touch there was I Know What I Like (In Your Wardrobe). I could go on, but I've made my point. There was a period of Genesis that several generations are not aware of. I must, in all honesty, amend that. It seems that younger generations are indeed discovering the earlier days of the band. Days when Genesis were fronted by Peter Gabriel, and an unknown named Phil Collins was the drummer and backing vocalist. In those heady days, joining keyboardist Tony Banks and bassist Mike Rutherford was guitarist Steve Hackett. After Gabriel's departure following the tour in support of The Lamb Lies Down On Broadway, Hackett remained for 2 more studio albums - A Trick Of The Tail and Wind & Wuthering. Phil Collins had taken over the vocalist slot effortlessly and the band rode the crest of a creative peak. Steve Hackett left during the mixing of the double live album Second's Out, feeling it was time to explore his own muse.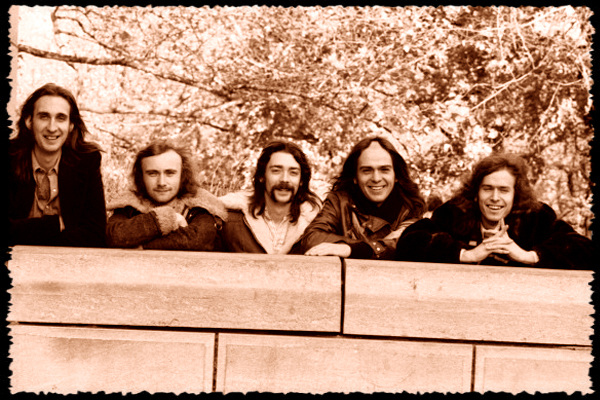 It's 2013 and Steve Hackett is on the road in support of the 2 CD set Genesis Revisited II, a musical love letter to his days as a member of Genesis. After an elaborate stage production across Europe, a slightly more stripped down show is at last hitting these shores. I asked Steve Hackett for a bit of insight: I've been carrying a production in Europe. It's been great, it's been doing sell-outs. But it's prohibitive to take the visual side to the states. What's the star of the show is really not me or the band - wonderful though they all are - it's the music. The early Genesis music that stands alone. Classics from the albums Nursery Cryme, Foxtrot, Selling England By The Pound, The Lamb Lies Down On Broadway, A Trick Of The Tail and Wind & Wuthering are no easy task to perform, so Hackett has brought along a crack band. I asked Hackett who he's bringing across the pond: Roger King on keyboards. Rob Townsend on saxes and flute. He's also doing extra keyboard duties. On the drums it's Gary O'Toole. On bass and 12 string it's Lee Pomeroy. The singer is Nad Sylvan from Agents Of Mercy and Unifaun. He really nails this early Genesis stuff. He's fluent with it. He lives the song. He's a whole show within himself - as any self-respecting Genesis singer should be! When we played in Stockholm, his sister said "Thanks for making Nad's dream come true!"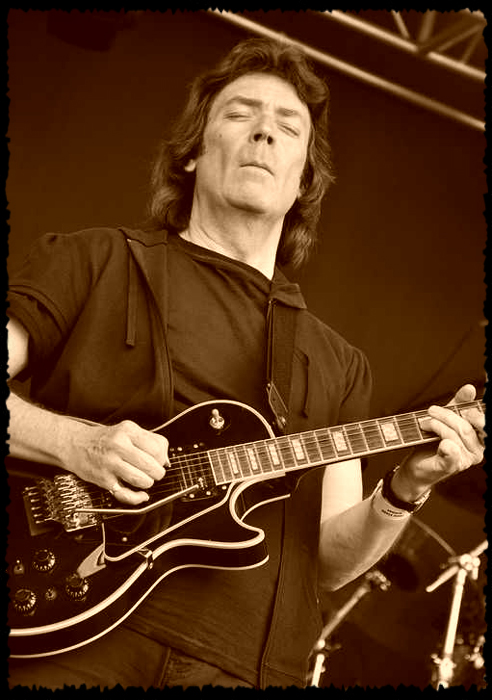 Re-learning pieces like Supper's Ready and The Musical Box after decades away from proved to be no easy task. Hackett again: It took me about three months of personal rehearsal to try and get through half this stuff. It didn't fall under the fingers in the way that I thought that it would do originally. Technically I've made strides since I was the young player who wrote and recorded a lot of this stuff. Subsequently, of course, you think "Oh well, I'll be able to do this." because technically it's not as demanding. The weird thing is, of course, it doesn't fall under the fingers in the way that stuff that's more guitaristic does. A lot of the time these things were written in keys to suit keyboard and the whole shared ethos. The band that was meant that we would all struggle individually to meet the requirements of each other. It's demanding in a different way. It's full of surprises. It's music that doesn't sit still. It doesn't get into a groove and just sit there as most rock music does. At the end of the day, it's no one's song, but it's everyone's song.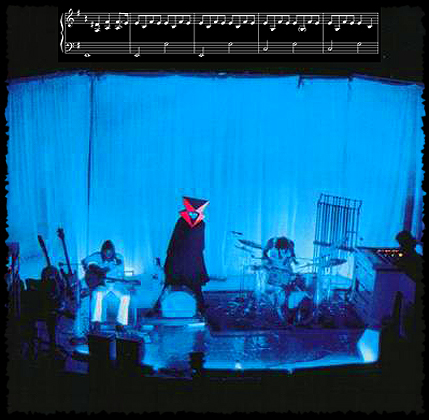 36 years after parting ways with Genesis, I asked Hackett what the greatest thing he took away from those days was. Hackett again: In the early days we had some idea that a song had to have a great verse. It had to have a great chorus. But we couldn't agree amongst ourselves what was the chorus, what was the verse. It wouldn't have made a difference in those days anyway. I was that naive. What I bring forward is the idea that a great melody is worth doing. It'll just pop into your head at the most unlikely moment. You've just got to be able to write it down or sing it into a tape recorder or into a computer. Music is it's own currency and you have to honor it in the way you know best. As a bonus for American audiences, Hackett and his band have learned 3 new tunes for the set: There are 3 new old tunes that I'm gonna rehearse up with the guys. What we've got is a number of what we call revolving door songs. We can include them in the set one night, or we can leave them out and do them another night. We can vary them in that way. Luckily there are so many great Genesis tunes from that era that I'm spoilt for choice in the first place. Thrill to tales of headless children, killer plants, the end of the world, and maybe even an alien or two!

Steve Hackett
Saturday, September 28, 8 PM
The Ridgefield Playhouse
80 East Ridge
Ridgefield, CT 06877
203-438-5795
www.ridgefieldplayhouse.org



###







Table Of Contents

Contact