Selling Ridgefield By The Pound: The Musical Box Return To The Ridgefield Playhouse


article and photos by John A. Wilcox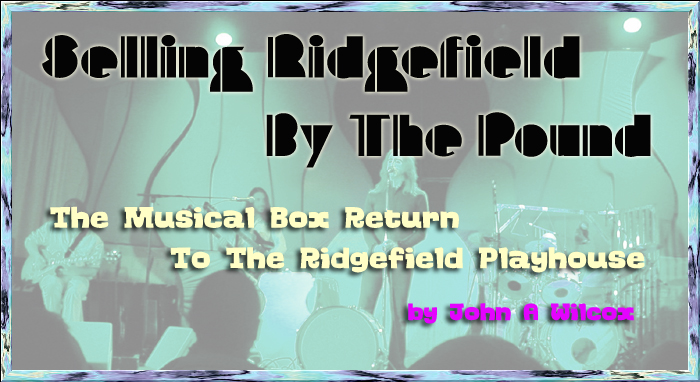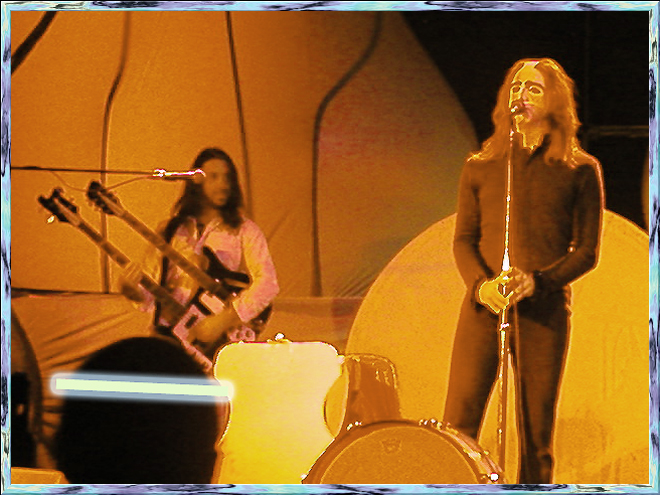 1973 was a great year for progressive music. Emerson, Lake & Palmer's Brain Salad Surgery. Jethro Tull's A Passion Play. Gentle Giant's In A Glass House. Yes' Tales From Topographic Oceans. Mike Oldfield's Tubular Bells. Pink Floyd's Dark Side Of The Moon. King Crimson's Larks' Tongues In Aspic. Nektar's Remember The Future. The list goes on. During that same year of creative peaks, Genesis released one of their crowning gems - Selling England By The Pound. This was the line-up that many consider to be the definitive Genesis: Peter Gabriel on vocals and flute. Tony Banks on keyboards. Michael Rutherford on basses and guitars. Steve Hackett on guitars and electric sitar. Phil Collins on drums and vocals. Selling England By The Pound featured 3 pieces high on many "best of Genesis" lists: Dancing With The Moonlit Knight, Firth Of Fifth, and The Cinema Show. Add to those the quirky single I Know What I Like (In Your Wardrobe), More Fool Me, The Battle Of Epping Forest, After The Ordeal, and Aisle Of Plenty, and the result is a melodic, sophisticated masterpiece that still resonates 40 years later. I spoke to the Musical Box's Sebastien Lamothe about this: It was a step up in terms of Genesis' artistry said Lamothe. There's something very sophisticated and beautiful about what they did with Selling England. We can't believe it to this day that those 5 young musicians - they were 22 and 23 at the time - were so advanced and so adventurous.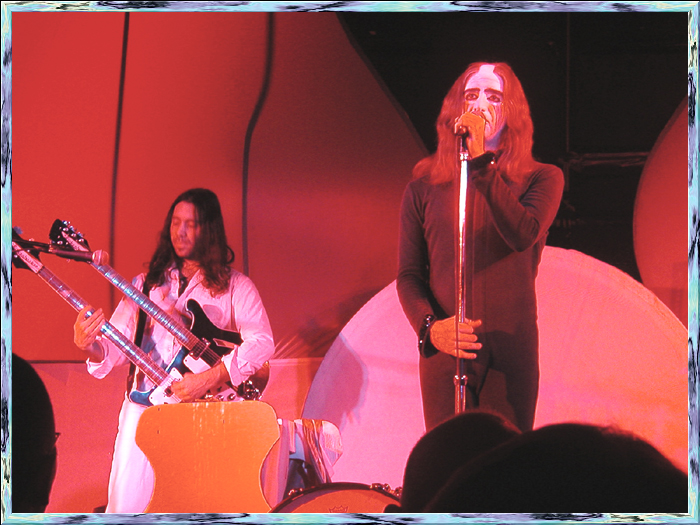 As their music grew more sophisticated, so did their stage show. Gabriel's wardrobe grew to bring new characters to life. Dancing With The Moonlit Knight saw Gabriel as the living incarnation of Britannia. The Battle Of Epping Forest gave audiences a cane-thrusting thug with a stocking over his face. I Know What I Like (In Your Wardrobe) presented Gabriel with a wild bell/flower hat, gripping a reed in his teeth as he mowed an invisible lawn. Unforgettable images to accentuate equally unforgettable music. The Musical Box is once more taking on this show on their farewell tour. After a very successful run of bringing The Lamb Lies Down On Broadway to the world, the band felt it was time to resurrect the Selling England By The Pound show one last time. The band keeps it authentic, right down to the gear. Lamothe again: I had the privilege of exchanging information with (former Genesis crew member) Richard MacPhail. As a result, we finally got hold of WEM Audiomaster boards. We have 2 Audiomasters on tour. People come up and can't believe the sound. Those machines have a lot of character and personality. Lamothe also returns to playing a Rickenbacker bass once more. Lamothe: Personally, I'm a Ric guy. I always loved the different Rickenbacker sounds of Michael Rutherford. I'm very fond of that. I love that Ric-O-Sound. It's not generally known, but Rutherford sounded much stronger and fatter in the studio than the general mixes of the albums as people know them. He was kind of mixed down.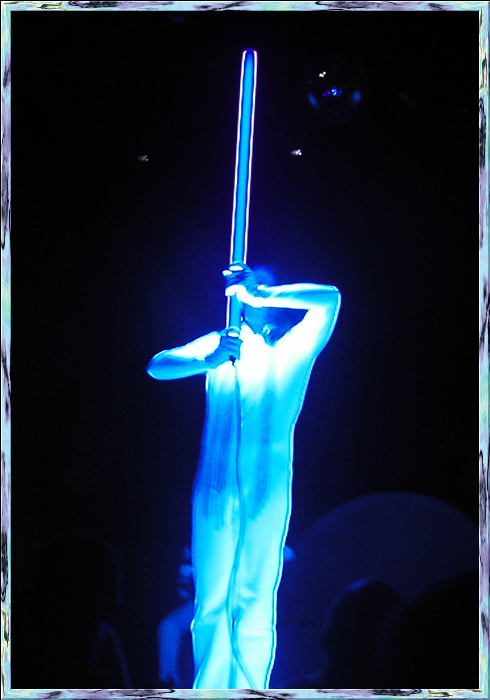 As most any hardcore Genesis fan can attest, the show features a setlist that runs from strength to strength: Watcher Of The Skies / Dancing With The Moonlit Knight / The Cinema Show / I Know What I Like (In Your Wardrobe) / Firth Of Fifth / The Musical Box / More Fool Me / Battle Of Epping Forest / Supper's Ready and the occasional encore of The Knife. On a few occasions, Horizons, Return Of The Giant Hogweed, and Harold The Barrel made appearances. This particular show is also known as the "White" show. The later "Black" show saw More Fool Me replaced by Horizons, no encore, and a black backdrop replacing the white. If you are looking for songs like Invisible Touch, In Too Deep, or Jesus, He Knows Me - this is not the show for you. If your heart skips a beat at the thought of hearing The Cinema Show one more time, get to Ridgefield and please be quiet during the show! Father Tiresias with surely thank you!
The Musical Box
Thursday, November 21, 8 PM
The Ridgefield Playhouse
80 East Ridge
Ridgefield, CT 06877
203-438-5795
www.ridgefieldplayhouse.org



###







Table Of Contents

Contact