A Few Words With...Steve Hillage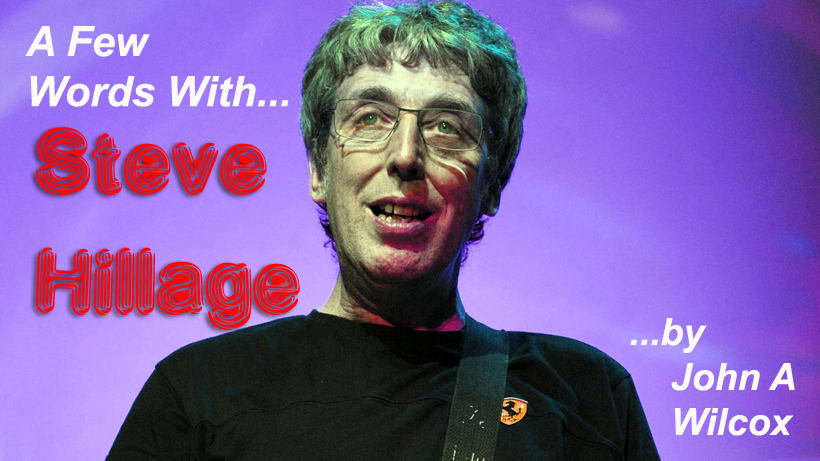 by John A. Wilcox

Searching For The Spark is the title of a comprehensive package of all things Steve Hillage. When offered the opportunity to interview Hillage, I all but jumped out of my seat! Here's what we discussed...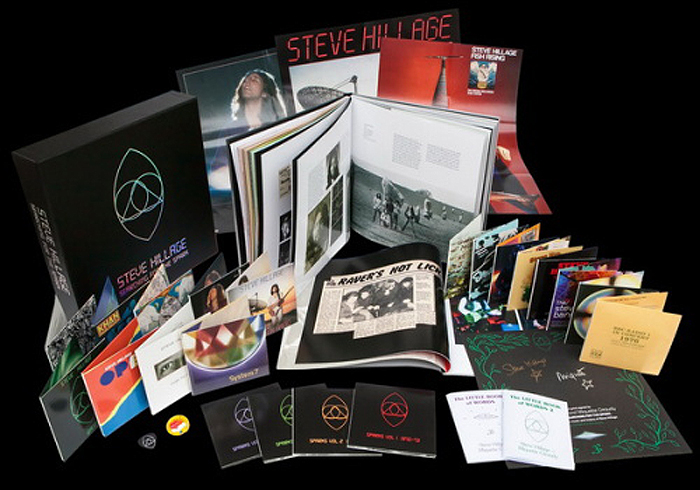 PS: As you listened to the previously unreleased tracks on the new boxed set, was there any song that made you think "Why did I leave that off the album?"

SH: No not really. I think my albums are pretty coherent as they stand. I was happy with them and I still am. The previously unreleased tracks and the demos that are included with the box set will, I think, enhance peoples' understanding of my creative journey and will hopefully deepen their appreciation of the released albums. But there are some good tracks that I never finished – perhaps this is unfinished business that I need to complete some day!

PS: Will the new remasters also be available individually?

SH: I always felt that if I was going to do a box-set / anthology of my work it would have to tell my whole story. I see this as an artistic work in its own right, and the book and all the additional material has been put together in a way that documents the passage for 1969's Arzachel up to the first System 7 album in 1991. I could see right from the start that in order to tell the whole story I would need to include all the released albums, and that herein would reside a potential issue in that a lot of my fans and supporters already own most of these albums. Some own all of them, and we absolutely don't want to be in the position of just selling people stuff they already have. So it was imperative to balance this with large amounts of exclusive additional material, and a truly comprehensive and beautifully presented book and extra artifacts. We put a large amount of work into this and I feel we have come up with something that actually presents good value when you look at the whole package with all the extras. And I've also tried hard to make the live & studio extras CDs work in a musically satisfying way. They are not just curiosities for completists – far from it! So I think it would be really unfair to the people that are buying the full box-set to split it up and sell the exclusive items separately. That's not going to happen.

PS: Why was this the right time for the boxed set?

SH: Of course! Why not? The idea has been around for a while but, interestingly, when I was at the Prog magazine awards in 2013 my curiosity was piqued by the award winner for design, which was Snapper Records for the box-set of UK band Family. I thought these guys seem to know what they're doing. So when in the following year Snapper put out feelers to me to see if I was up for doing a box I expressed interest. At the first meeting I said that I wanted to do a "full monty" box-set with all the released albums, balanced by a large amount of exclusive extra material, which would mean a considerably larger box than the Family one. They said Yes, so I said OK let's do it! And we fired the starting gun.

PS: Going waaaay back, what was the 1st guitar you ever bought & why that particular model?

SH: My very first guitar was bought for me by my parents when I was aged 9. This was a small Spanish style acoustic guitar with metal strings. The next guitar, which I bought myself when I was 13, was a Hoyer 12 string acoustic. That was really nice. The following year when I was 14 my first electric was actually borrowed, not bought, from a friend of Mont Campbell, my school friend and soon-to-be band partner. This was a Watkins Rapier. My lead guitar playing improved rapidly and in 1967. This was a Watkins Rapier. My lead guitar playing improved rapidly and in 1967, after earning a bit of cash on a Saturday job and with generous parental help, I bought my first "pro" guitar: my Fender Stratocaster, together with a Vox AC30 amp. I was 15 at the time. I guess my influences for getting a Strat were Hendrix, Jeff Beck, and Hank Marvin (of the Shadows). Also that year I also bought a good quality nylon stringed classical guitar, and had some classical guitar lessons. I soon decided that classical guitar was not for me, due to the different left hand position. I decided to commit to the "rock" way of holding the left hand, but the classical guitar lessons gave me one good thing which was learning to read and write music on the guitar, which is not as easy as with piano. This has given me an asset that I still benefit from.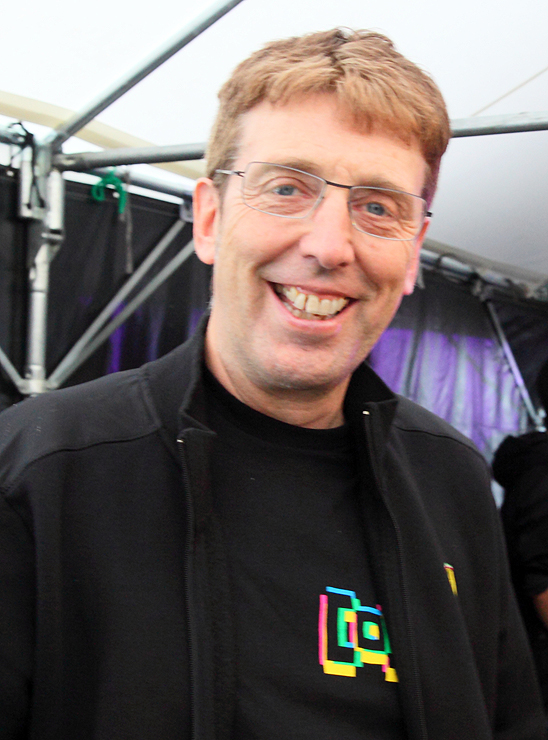 PS: As a young man, who were your guitar heroes?

SH: My number one musical influence was Jimi Hendrix. I was fortunate as a teenager to be developing my guitar playing at a time when many great guitarists were coming to the fore. Eric Clapton, Jeff Beck, Peter Green, to name just a few, all had an influence on me as did great blues players like BB King. But the Hendrix phenomenon was something special. I saw him play live 5 times, including twice at the Marquee Club in London, where I was just 6 feet away from him. What was amazing was not just the way his fingers operated, nor the way he had his Marshall amps set up or any of the technical stuff. It was the way he transmitted energy, like a cosmic wind, through his music. That was a profound lesson for me about the power of music and how it interacts with people. Also another influence on my guitar style was not a guitar player but the saxophone player John Coltrane. I spent a lot of time around the age of 16 interpreting some of his phrases from My Favourite Things onto lead guitar, which led to my style often employing a major key or the Lydian mode.

PS: Why did you choose Todd Rundgren to produce the L album, and how was that overall experience?

SH: It was a fortunate surprise. I was quite a fan of Todd Rundgren since his album Something/Anything, having been turned on to him by my friend Chris Cutler of Henry Cow. I had seen him play with Utopia in the UK in 1975. Then when his Initiation album came out my mind was blown as it seemed he was combining electronics and deep spiritual concepts in a way that was a bit similar to what I was working towards. By this time I had left Gong and not quite sure what my next move would be, when out of the blue I got a call from Virgin Records, our record label, asking did I like Todd Rundgren as he had expressed an interest in perhaps producing me. My reply was words to the effect of "F**k Yeah!". And so it happened, fairly rapidly in fact. I know that some artists Todd has produced have had serious clashes with him, but that wasn't the case with me. Sure Todd is quite domineering and hands-on, and can be hard to handle at times, but I knew enough about him beforehand and I had a fairly good idea of what I would be getting if he produced me. So after a couple of months staying at his studio in upstate New York Miquette and I left with a lot of respect for him, and I felt he had good respect for me. I met him several times since and it has always been cordial. In fact I even had discussions with him in 1981 about him producing me again, but that ended up not happening because I decided to concentrate on my own producing work. This was just before I started working with Simple Minds.

PS: In what way did Miquette Giraudy expand your musical thinking?

SH: Miquette was part of the Gong family when I started touring in France with Kevin Ayers, and she claims that Daevid asked her to "lure" me into joining Gong. Whatever it was she did she certainly succeeded, and this was her first impact on my musical life:- joining Gong was the single most important step in my musical journey. Miquette had been a film editor/continuity girl specializing in music orientated films, including an in-depth profile of Stockhausen, which strongly influenced her. She was also part of the crew on the Pink Floyd sound-tracked film More, and on the crew and an actress in La Vallee, also with Pink Floyd music. Now living in the Gong community she decided she wanted to switch to music making, especially attracted to electronics. I encouraged her to get her first synthesizer and from that moment there was no holding her back. Miquette has a great and original feel for music composition and we've had a solid creative partnership since that time. She is never short of melodic and sonic ideas and in music composition she is my "secret weapon" and my harshest critic. As in music – so in life. I have been most fortunate to have had such a great and enduring relationship with a true friend.

PS: What song or album do you feel pushed your guitar playing the furthest?

SH: Maybe Green or Motivation Radio, where I was really moving forward with the way my guitar sound worked with keyboards and electronics. On Motivation Radio I made a musical left turn away from what I felt was a risk of being pigeon-holed in "generic" prog rock, wanting to combine my sound with funk and more synths. For this move I found Malcolm Cecil, with his background with Tonto's Expanding Headband and producing Stevie Wonder, to be my ideal producer. I feel my guitar playing had a nice raw quality at this time, and this was developed further in the live shows we did on the Motivation Radio tours. The Brighton Dome live set, that we have as one of the unreleased live CDs in the box-set, has some really wild solos! The playing on Green is a bit smoother, and has a unique quality in that this is the only album where I featured the Roland GR-500 guitar synth. A good example of this is the song Palm Trees. I stopped using the GR-500 after Green, as it was too complicated to use live and I opted for a simpler approach. I wish I hadn't sold it actually, as it would be great to use now with System 7.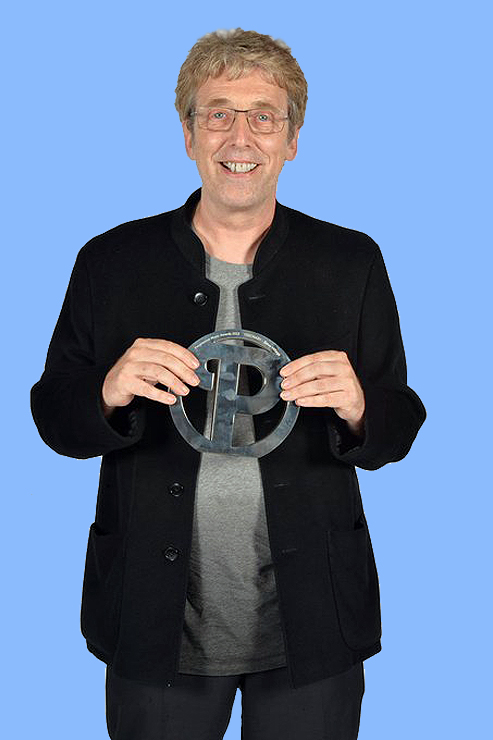 PS: How did Rainbow Dome Musick change how you looked at your career?

SH: At the time we saw is as a one-off side project. The whole focus was on the exhibition event on London in April 1979 where the Rainbow Dome was the centre piece. We made the music for this special relaxation area, and played it on a continual loop. But looking back 10 years later, when we were starting System 7, we could see that in 1979 we had created what was to all intents and purposes the first ever "chill out room" which became an essential component at most dance music events. Also the sound system that we devised with our sound engineer John Newsham, for the 1979 event, was an early pioneering surround sound system. John is now, with his company Funktion One, a leading figure in the sound system industry, with a specialization in club and surround sound systems, and he counts his work on the Rainbow Dome as an important step on his way. One of the great qualities about Rainbow Dome Musick is that it has an edge to it, unlike a lot of corny saccharine "new age" music.

PS: How did you come to work with Cock Robin & with Tony Banks and what did you learn from those experiences?

SH: In most cases my production projects came to me, I guess from artists or record companies that like what they heard from my other work and were perhaps a bit intrigued by my musical history. Cock Robin were a very talented band. Producing their album was a long and high pressure project that did disappointingly in the US but achieved spectacular success in Europe. It was an intense experience, but for me it definitely achieved some musical milestones, and also helped me to better learn how to creatively interact with artists and handle pressure. I still get on well with Cock Robin's main man Peter Kingsberry, who spends a lot of time in France. Incidentally, Lou Molino, Cock Robin's drummer is currently in 2016 playing with Anderson Rabin & Wakeman. I was a bit frustrated with the Tony Banks album as I felt he had an unresolved creative dilemma as to whether it should be a commercial pop album or a deeper more artistic endeavour, and I was unable to square the circle. But he was a great person to work with, and we found some great singers for his album that he later did further stuff with. It was fun to be inside the "Genesis bubble" for a couple of months.

PS: What in your life led you to form System 7?

SH: In many ways this was a logical progression from the Motivation Radio album. Already in the 70s we were connected to some of the antecedent roots of dance music:- German psychedelia like Neu and Can : electronics and psychedelic synthesizers : funk music like George Clinton and Bootsy's Rubber Band : dub echo effects, that I used extensively with my guitar. I remember having disputes with our great Gong drummer Pierre Moerlen in 1973 where I would want him to play more strictly in tempo with my echo guitar loops and he would say "I don't want to play like that – if you want that you should play with a machine!". And I remember thinking "Hmmm – sounds like a good idea!" Seeing people dancing to Kraftwerk at a disco in 1978 had a big effect on me – I wrote a whole page about this incident in the box-set book. I got closer to the developing UK club music scene in the early 80s through my production work and my early 12" club remixes, and also in the mid 80s a substantial part of what was left of the psychedelic art movement moved away from rock music and towards total electronics. This was important for me – I often joked that what excited me about Acid House was the acid!. Our former sound engineer's sound system company moved to providing the audio rigs for some of the first UK Acid House "Rave" events in 1988 and all the arrows were pointing us in this direction. Miquette and I had stopped the rock band thing at the start of the 80s and were looking for a new musical vehicle, and by 1989 it seemed inevitable to us that our new musical home would be dance music based. Meeting Alex Paterson of The Orb, and getting involved with the early "Ambient House" movement was for us the final catalyst. Chapter 7 in the box-set book describes this whole process in great detail.

PS: What does System 7 bring you that your more guitar oriented work did not?

SH: It just corresponds more closely to the sounds I hear in my head. I like to throw in a bit more lead guitar when we play System 7 live, but dance music is about more than instrumental prowess, and I also love the way it operates even with minimal sounds. The interaction we have with the crowd at System 7 events is second to none, and we know most of them are there to experience the total immersive sound, not just to hear the guitar. On System 7 records I like to use the guitar also in an abstract way, just cutting up little samples of guitar generated audio, and often using them in a way that you would not think it was a guitar, but nonetheless doesn't sound like a synth. And I would like to mention that we also have a great group of friends who are totally involved in the dance music scene, and this has seriously enriched our life. Many of the wider Gong family friends and supporters have a wide musical vision that encompasses both dance music and psychedelic rock, and we see System 7 as very much part of the Gong family of artists and a strong extension of the unique Gong vibe.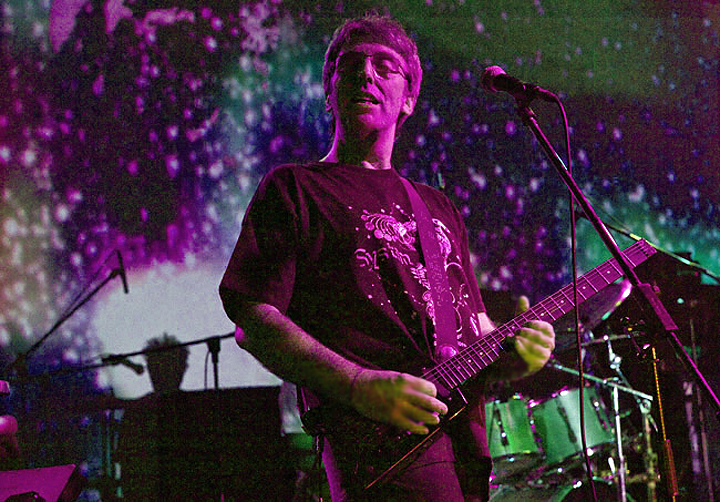 PS: What aspects of music have you yet to tackle that you'd like to?

SH: I've done a lot of production work with Arab music artists and I developed a deep love for arrangements employing Egyptian string orchestras. I went several times to Cairo for recording sessions. I would love to do a project combining Arab orchestral arrangements with techno beats.

PS: What do you feel Daevid Allen & Gilli Smyth brought the world that wasn't there before?

SH: They both made a major contribution to psychedelic culture, developing a new sound with glissando and space whisper. Daevid had a unique way of combining serious occult orientated philosophy with wild dadaist humour. They were a big influence on me and I pay them eternal tribute.

PS: Any plans to bring System 7 to the US in the near future?

SH: We'd love to come and we get various offers for one-off shows, but it's very difficult to make this work because of the heavy work-visa costs. If we could arrange a decent tour with a good number of shows it would be easier, but this is hard to organize.

PS: Please tell me 6 albums you never tire of listening to.

SH:
Jimi Hendrix – Are You Experienced
Jimi Hendrix – Axis Bold as Love
Jimi Hendrix – Electric Ladyland
The Beatles – Revolver
Weather Report – Mysterious Traveller
Kraftwerk – The Man Machine



###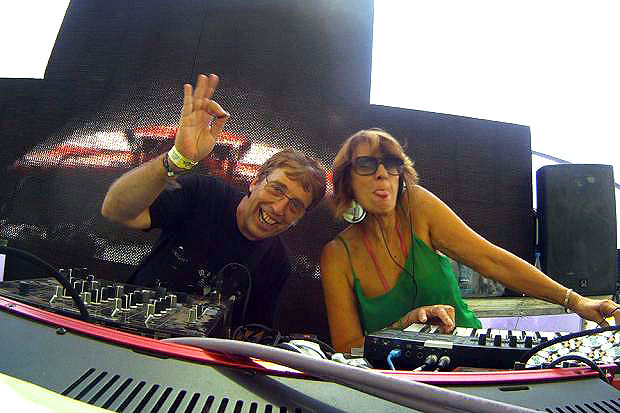 Special thanks to Billy James!



Table Of Contents

Contact