A Few Words With...Sarah Tiana


Interview by John A. Wilcox



I first saw comedian Sarah Tiana on Byron Allen's syndicated show Comics Unleashed! A member of the Los Angeles comedy confab The Strait Jacket Society, Tiana can also be seen in the Iraq war documentary Comics On Duty - We Love You, Mrs. Bevins and as Carmen on the Comedy Central hit Reno 911! Progsheet sat with this hilarious and gorgeous comedian to get the skinny on comedy, Iraq, and blogs...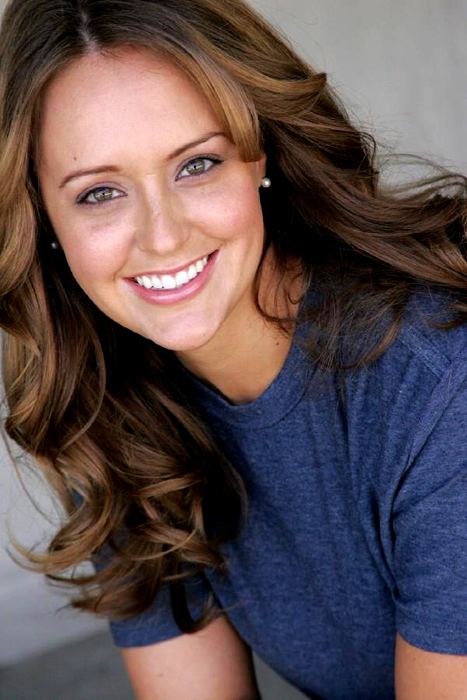 PS: Where were you born?

ST: I was born in Northern, CA (Hayward), but I was raised in Calhoun, GA. We had a Nike outlet.

PS: How do you feel the area you grew up in influenced your slant as a comic?

ST: Having a day care center in your high school certainly influences your comedy. I think I was always an outsider too, and never fit in. My Georgia friends didn't think I was southern enough and my Yankee friends thought I was a redneck. What are you gonna do?

PS: Was there any one performer that made you want to get into comedy as a profession?

ST: Mitch Hedberg is my favorite comic in the whole world, but I never looked at him and thought "I can do that!" I got into comedy on a dare from my friend Poetri.

PS: What must a comic have to be able to cut it in stand up?

ST: A death wish.

PS: What and where was your first paying gig as a comic?

ST: Twisted Taco in Atlanta (I had to prove myself there so I could perform at the bigger club the next time.).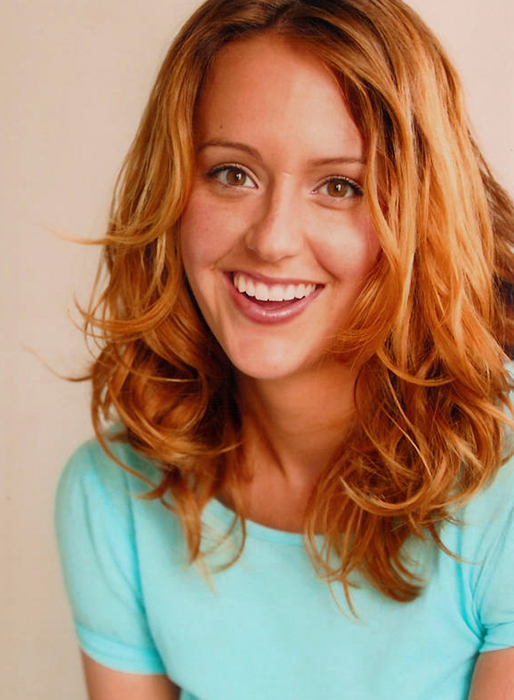 PS: In the 80s, into the 90s, it seemed like comedy clubs were everywhere. Is it a significantly more difficult world to get exposure in now?

ST: Of course. It's a more saturated community now. Back then they couldn't give sitcoms away fast enough. Now with reality television, a poor economy and too many hot young comics trying to be the next Dane Cook - it has become overwhelming.

PS: What was the toughest audience you've performed for?

ST: A group of other comics - it's always harder to perform in front of your peers and co-workers.

PS: Having performed in Iraq, what was the most unexpected thing you came away with from having visited there?

ST: I didn't realize I would come back with mixed feelings. Every single soldier I met had a different take on the war and the situation. I witnessed a lot of things first hand and I was really surprised at what the media chose to cover.There was a lot of good and a lot of bad, but the media always seemed to report on the same topics. It was really annoying. Plus I won like, 5 ping-pong tournaments out there and I didn't get a blurb in shit.

PS: Would you go back?

ST: Tomorrow.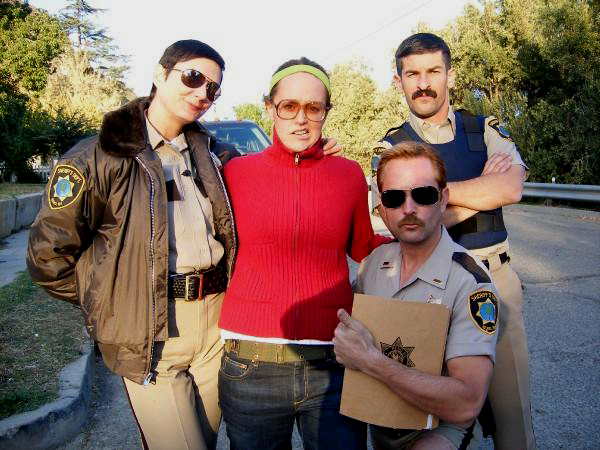 PS: How did you first come to be involved with Reno 911!?

ST: I'm not really sure how that happened. I had been doing my Carmen character for years in The Strait Jacket Society and somehow I got an audition for Reno. It was just supposed to be one episode, but we had so much fun on set we all turned it into four episodes.

PS: Tell me about Carmen, your character on Reno 911! - what makes her tick?

ST: I created Carmen 4 years ago. She's just a really lonely high school student who needs a lot of attention. So she creates circumstances where people are forced to hang out with her. Jail is like, her ultimate apartment/roommate situation.

PS: What's the most enjoyable aspect of working on the show?

ST: Working with the other actors. Ben and Tom and that whole crew are just so good at what they do. They bring you so far up to their level. Plus, Tom's shorts smell really good.

PS: Tell me a bit about your blog - www.thesinglething.com.

ST: It has transitioned into www.sarahtiana.com, now. We did that in the hopes that I won't be single forever. I'm sure they will quickly realize that mistake and it will be www.singleforeverwith10cats.com in about a year. But it's just a blog where I put up funny videos, pictures and top 10 lists that I think are funny. Not a lot of reading. Who likes to read anyway?




PS: Do you ever get a chance to enjoy a moment as a comedian, or is it always looking for that next angle, that next joke?

ST: I'm not always "on", but I never turn off the mechanism where I notice things that are ridiculous. I always tell people that "I get paid to notice things that most people don't". That's my job, and it's a skill (curse) that I can't turn off.

PS: What's coming up next for you?

ST: I have a special on Showtime called Jeff Garcia's Low Budget Madness coming out on Showtime Next.

PS: Please tell me 6 CDs you never get tired of listening to.

ST:
Live - Mental Jewelry
Dixie Chicks - Taking The Long Way
Eagles - Hell Freezes Over
Chicago - Greatest Hits
Wicked (yeah, the musical!)



###





Table Of Contents

Contact