Progsheet After Hours - A Few Words With...Sunny Lane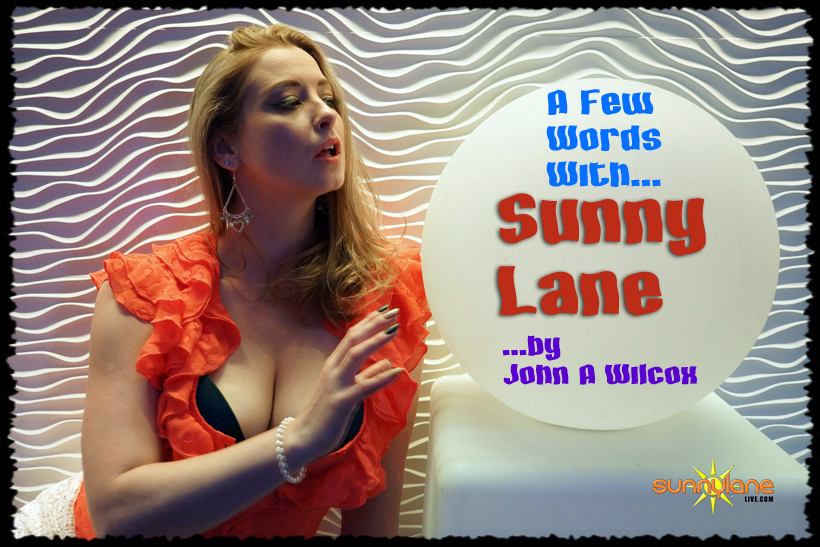 Interview by John A. Wilcox





I met Sunny Lane in 2010 and was immediately charmed by her. Such a sweet disposition and pretty face. Well, to be honest, pretty all over. I recently had the chance to catch up with her. Charming, honest, and revealing...




PS: Where were you born?

SL: I was born in the sweet state of Georgia. But I was raised in the juicy state of Florida!

PS: Were you a creative child?

SL: Growing up, I was very creative. I just chose to put my creativity into athletics & performance. I was always putting on shows on the stage, and off.

PS: I understand you had a love of skating. What drew you to it?

SL: I still "have" a love for skating. I was a Jr. Olympian. A car accident, took me away from the sport for a moment. I recouped and came back to skating, and had my own yoga and pilates business. I was also an ice-skating coach in Tampa. There, I would begin coaching figure skating and all of the Lightning players' kids. But, shortly after I had to have foot surgery.
The players were the ones who eventually gave me a lead to start dancing at the Déjà Vu night club, which would launch the rest of my career that I still maintain to this day.

PS: How serious were you about skating & how far did you take it?

SL: This was basically explained in question 3. I was taking it all the way to the Olympics, but had injuries that changed my life path.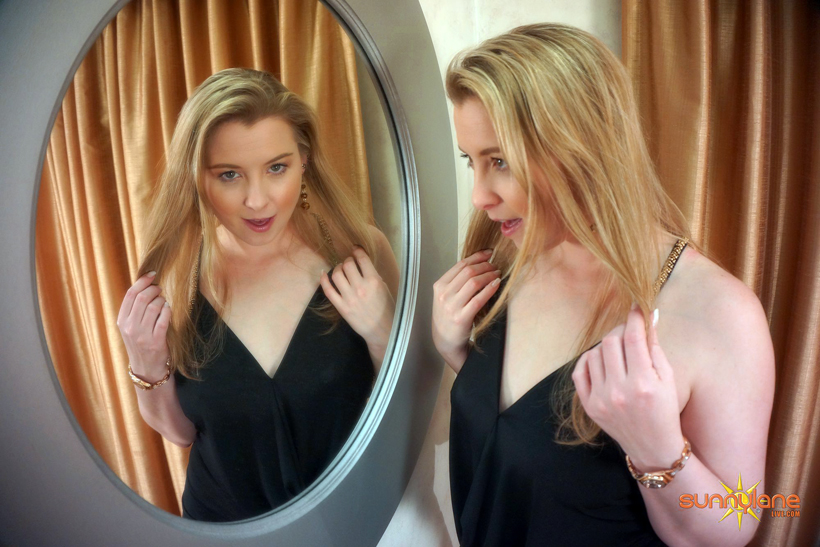 PS: What was the most enjoyable aspect of dancing in clubs?

SL: The most enjoyable aspect was just being on the stage; putting on a show and performing for the crowd. Whether it was boots and blades, or stilettos and stockings… It was the same. It was a good transition.

PS: What was the first adult film you saw?

SL: Midnight Blue with Al Goldstein, was the first time I saw adult films and actresses featured in prime time. I was young, but it set the stage…

PS: How did you transition from dancing in clubs to entering the adult biz?

SL: Night Moves magazine crowned me as Calendar Cover-Girl 2005, and sent me to the AVN award show. There, Farrell Hirsch found me, and set me up with Playboy doing radio, TV, and print. From there, it went to the adult world that I'm in now.

PS: What was the first adult project you worked on?

SL: The first project that I worked on was for the company New Sensations. The movie was called POV Fantasies. And from there, they cast me as the lead in Dark Angels 2: Bloodline.

PS: Why did you choose the name Sunny Lane?

SL: Because, it's part of my personality! People always told me that I had a sunny disposition, and that I brought sunshine into their lives. So, when I started working in the adult Industry, I thought of the name Sunny Lane. That way if the fans wanted some sunshine, they would have to come down my lane!




PS: What do you feel you bring to the adult industry that others may not?

SL: All of us performers bring something very unique to the business. I would say that what I bring is a constant light in my performances, and in actual life.

PS: What sorts of scripts do you enjoy working on most?

SL: I really like story/script driven films. In addition to the sex that I perform in movies... I really love to act, and carry out the roles of my characters. So, the more dialogue, the better. I loved doing Dark Angels 2: Bloodline, Alice, Batgirl XXX, RollerDollz, The Stripper 2, Love Boat, and a lot of the script-driven roles, and parodies of mainstream movies.
And I still love to do the Gonzo, as well. Big Wet Asses 13, Goo Girls 26 (which were both AVN award winners), POV Fantasies, etc.

PS: Have you ever been asked to do anything you just will not do?

SL: So far, there has been nothing that I won't do, as long as it's done respectfully. If there is something you haven't seen me do, that makes you wonder… Then, it hasn't been presented to me in the right way yet.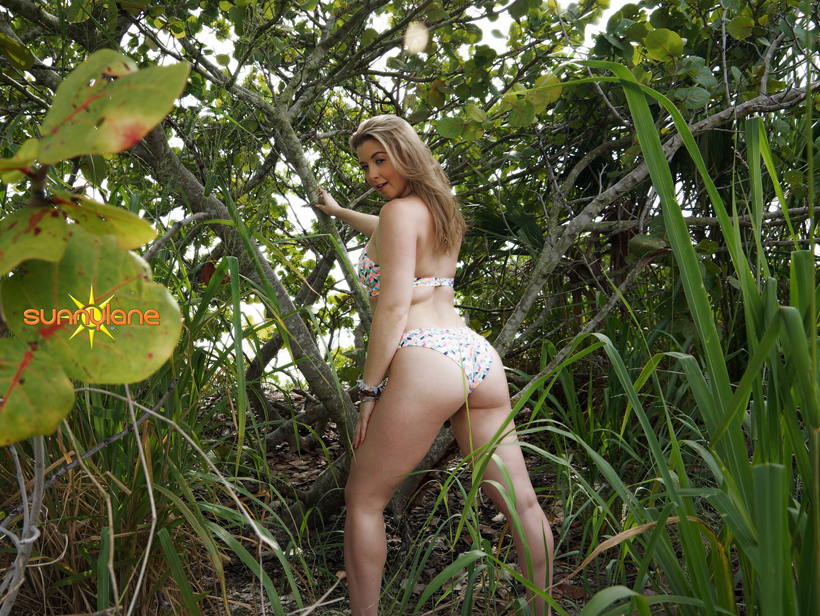 PS: When I met you back in 2010, you'd just done Alice. Tell me a bit about the film & what you enjoyed most about it.

SL: In this re-creation of the iconic film, I got to play a huge part with acting and performing doing 3 scenes with Evan Stone (Mad-Hatter), Michael Pacino (Cheshire Cat), & Otto Bauer (The Caterpillar). What I really enjoyed most, was the Urban twist on the traditional story brought to the screen by Erica McLean. It was very cool to be able to bring the story to a new generation. We got to make a music video, had lots of BTS, and just had a blast on set, shooting in downtown LA amongst the urban ruckus.

PS: When you play an iconic character like Batgirl, do you try and bring in any of the actual comic book vibe, or just stay with the script?

SL: Of course, I bring in the comic book vibe! I actually, watched a lot of Batgirl performances, from Yvonne Craig, to Alicia Silverstone, Danielle Judovits, & Pinky Montilla. I wanted to see what each actress brought to the character, and tried to find my voice somewhere in between the previous actresses performances. Especially, when I'm playing a character that already exists in people's minds, I try to stick to it, but bring my own flair as well.

PS: Do directors allow you to improvise any scenes?

SL: As long as I know my lines, most directors let me go off script. Especially, when you are acting in adult films. There is a certain rhythm you have to get into with acting and performing. So, most directors just want to let things happen naturally, and keep the flow of shooting going. As long as you aren't way off, you can improvise as much as you want.

PS: Do you have any ambitions to do more mainstream work?

SL: Absolutely… I just love shooting, acting, and the performance in general. I have been featured in a few mainstream movies, like Don Jon & Naked Ambition. I have acted in mainstream movies as well (Look, Midgets vs Mascots). I'm always looking for mainstream work to do, and I like to keep all doors open. So I keep one foot in the mainstream, and one foot in the adult.

PS: A few years after we met, you took a hiatus from the biz. Why?

SL: I felt like I needed to go on a "Spirit Walk" of sorts. Get my Chis in line, and see where I really wanted to be in all the aspects of my life. I was thinking about pursuing other areas of the biz, with sexual education, and other facets. Through that, I did a lot of learning, and realized that it wasn't the time to do "just" that. I realized, that I still had more to do as a performer; so, I came back to the industry, and I am now more well rounded using performance and education to enhance what I do.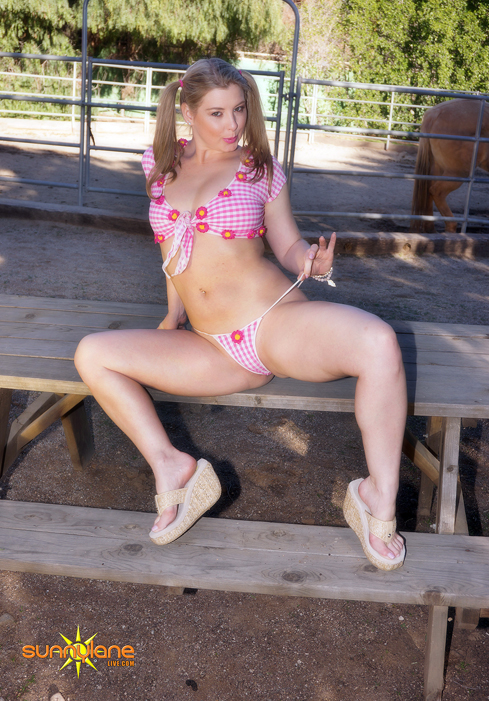 PS: Who have you had the opportunity to meet that you never expected to?

SL: Nina Hartley. And, to play off the other question… She has really been a mentor and an inspiration when it comes to working in this business and learning about being educated about what we are doing. As well, she taught me how to help people in their relationships and lives. I'm very privileged to have her as a friend and mentor.

PS: You say that Nina Hartley taught you how to help others in their lives & relationships. How do you enact that?

SL: What I do, helps people in many ways. A lot of the time, in my business it's not just the sex. I do a fair amount of counseling, and offer others an escape that they need. We all (My peers and I), offer a sense of relief and understanding, just like a counselor or psychologist would do. In fact, mainstream psychologists are now using sexual surrogates in their relationship and marriage counseling. So, it works on many levels, whereas people would just like to typecast our work to just "sex".

PS: How did you come to become involved with the Bunny Ranch?

SL: I met Ron Jeremy and Dennis Hof in Tampa while I was dancing at Déjà Vu. Believe it or not, I ran into them about a month later, because I won tickets to the Billboard awards in Las Vegas. I was in the press room for the award show, and then Ron came up to me and remembered me from Florida. He re-introduced me to Dennis, we hit it off, and he asked me to come up to the Ranch. And, I think you know the rest.

PS: What do you enjoy most about your time there?

SL: I'm a legal courtesan, and the benefits extend not only to me, but, to my fans, civilians, etc. I love the fact that my fans can come and see me up close and personal. I love the fact that everything is legal, so I don't have to worry about escorting. And, I love the fact that all the girls are tested, and we always use condoms. It's nice to be able to give back, do what you love, and have security at the same time.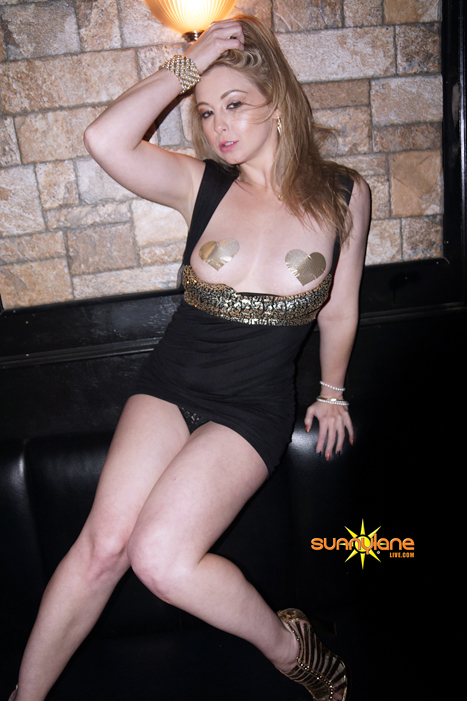 PS: You're very well known for your lovely butt. Do you do anything to keep it in top shape?

SL: Haha! Really? I'm known for my butt? Good to know! There really is no exact regiment that I use to keep my butt in shape. I just try to eat healthy, stay positive, and do yoga.

PS: Removing sex for a moment, what in your life currently brings you the greatest happiness & why?

SL: Just staying creative, positive, and always trying to help others out, is what brings me the greatest happiness. You have to be ok with yourself first, of course, but being able to give back from the rewards that you, yourself have gained, creates a wholeness that is beyond beauty.

PS: What projects that you've worked on have exceeded your expectations?

SL: Honestly, being able to be an independent in this industry is the biggest thing that has exceeded my expectations. I run and operate my own corporation, and have been able to call my own shots. That's almost unheard of in the adult world. With the right skill set, and a bit of luck, you can do this, despite others wanting to keep you down and making you do what they want. I feel very blessed to have that independence, and hope that others can learn, and do their thing, as well…

PS: What plans do you have in motion for the near future?

SL: I plan to stay the course. I'm very excited about my new website: SunnyLaneLive.com. It's going to be a huge platform where people can interact with me on a level they have never been able to before. These days, you have to do everything. And, my new site will be a launch pad to open up all kinds of doors, for mainstream projects & adult, to really having more of that personal interaction with my fans, peers, and clients than ever before. And, I'll be out there constantly making appearances at conventions, the Love Ranch Vegas, Moonlite Bunny Ranch, mainstream events, etc.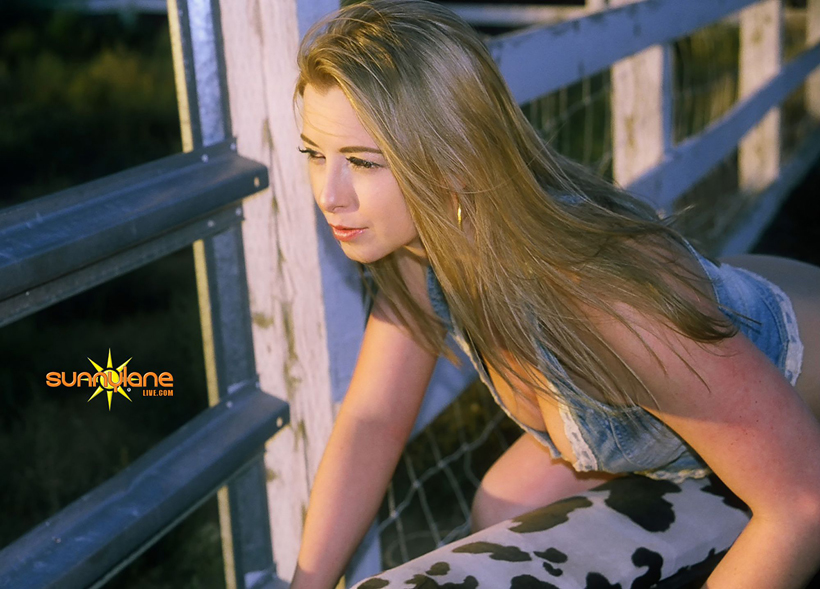 PS: Since my site is also heavily geared toward music, what 6 albums do you always enjoy listening to?
SL:
1. Little Dragon – Machine Dreams
2. Pink Floyd – Dark Side of the Moon
3. Phantogram – Voices
4. Destiny's Child – Survivor
5. Mr. Bungle – California
6. Bob Marley – Natural Mystic
Sunny Lane Links:
SunnyLaneLive.com
Instagram
Facebook
Twitter
Tumblr
Sunny Lane Cams
Talk To Me
Bunny Ranch
YouTube
Amazon Wishlist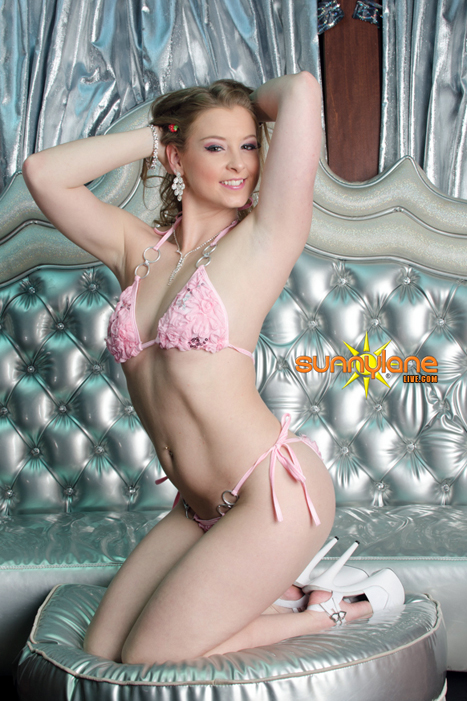 ###
Table Of Contents
Contact