Track By Track: Martin Levac - A Visible Jazz Touch Of...Genesis


By John A. Wilcox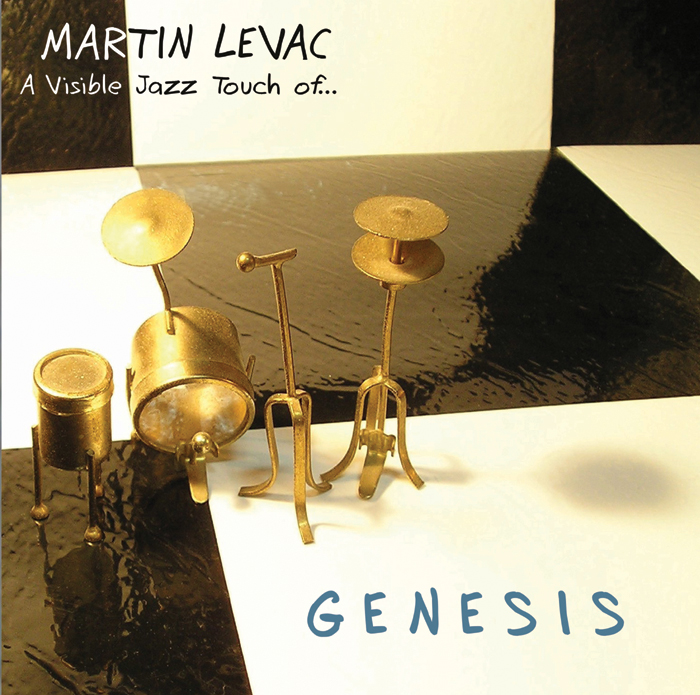 Perhaps best known as a member of the Musical Box for years, drummer / vocalist Martin Levac delivers a very interesting concept. This album reinterprets 11 classic Genesis songs with just a dash of jazz. The resulting album is charming and breezy. Levac gives us insight into how he approached each tune track by track...

Track 1: Turn It On Again
ML: The title of Genesis' last tour became the obvious choice for track number 1 on this album. This version is a medium jazz swing, of course all the odd bars have been replaced by regular 12/8 bars to keep the jazzy feel going!

Track 2: Land Of Confusion
ML: Fast swing , amazing walking bass from Mathieu Gagné!

Track 3: Many Too Many
ML: One of my all time favorites. Me and David Myers used to sing and play this song backstage at almost every one of the Musical Box's shows: '' Why can't I just leave the stage ….'' That one became a very sentimental bossa nova with great piano playing and solo from Julie Lamontagne. Fédérick played classical guitar - clavé feel.

Track 4: For Absent Friends
ML: First song ever sung by Phil Collins on a Genesis album. Just a beautiful song. David Myers ' piano replaces the original Steve Hackett classical guitar. We kept this one with its classic feel.

Track 5: That's All
ML: One great composition from Genesis. We decided to give it a "Manouche" Django Reinhardt feel that is to me quite appropriate. That is for sure a very smiley song! The manouche guitar is extremely well interpreted by Frédérick Doiron who takes the solo until the end. I kept the singing part very close to the original, and played the drums with brushes.

Track 6: A Trick Of The Tail
ML: This song already has a swing feel to it that was enhanced by David Myers' great piano playing and Mathieu Gagné's double bass. I played the drums with brushes, and sang my best English!

Track 7: Mama
ML: One of my all time favorites. To me the best vocal performance by Phil Collins on a studio album. We turned it into a blues feel as the major chords and changes just inspired us to do so. I gave my best shot on the vocal ( though I'd never beat PC ) and Frédérick magnified this one with a great "Clapton" blues guitar feel and solo. The B3 organ in the last part of the song was played by the great engineer Marc Girard who mixed the album.

Track 8: Misunderstanding
ML: I'd always wonder what it would sound like to turn Misunderstanding into a straight 4/4 Motown feel. I think Phil will like this one! Great piano solo from Julie. Good groove I think.

Track 9: Invisible Touch
ML: My fist Genesis record was Invisible Touch. The title track is totally reinterpreted here into a very sentimental jazz ballad. That gives a very different meaning to it all. The guitar and piano are blending the fills very well. I played the ride cymbal until the death of my left hand! I changed the melody to make it work better with the feel.

Track 10: More Fool Me
ML: This is the song that I was singing live with TMB on the Selling England show, though Rutherford's original 12 strings guitar was replaced by David Myers ' piano. I took Phil 's original vocal part an octave down to give it a more intimate feel.

Track 11: Mad Man Moon
ML: A great ballad by Banks. David's piano is backed by the double bass played with a bow by Mathieu Gagné. At first , I was not supposed to play the drums on the 7/4 part, but I finally did together with the bass. That is the most proggish part of the album The song key and vocal interpretation has not much changed from the original. A beautiful song.


###
Table Of Contents
Contact